Camp Backflip Interview + Summer Edit
Every summer a group of Whistler's most notorious boarders flock to the glacier. They come in a pack, with an authentic mob mentality. With their bongs, beers, lawn chairs, and Shithawk bucket hats, Camp Backflip's campers and coaches shut down the public park.
Method Mag had the chance to sit down with Camp Backflip Coach Brin James Alexander, Coach Chad Charles Gagnon, and Coach Bryan Bowler to talk about the world's greatest unofficial, official summer snowboard camp.
Interview by Alastair Spriggs
Photos by Rob Lemay and Gabriel Ostapchuk
When was the summer camp founded?
Brin: Someone just started saying Camp Backflip a lot. It may have been Popper Al, or maybe Brocklebank. I know Al took off with it. He started making Camp Backflip grip tape four years ago. I remember Al was trying to scheme a lane on the glacier. Looking at prices to open up our own private park and trying to get it. I remember him saying it was 25 grand a week. He talked about trying to raise money, but I think he was just scheming hard.
What inspired the idea behind Camp Backflip?
Bowler: Originally it was a f&*$ Camp of Champions kind of thing. Not everyone could ride at camp and Whistler's public park was always sick. We'd always go to public park to hangout, drink, and smoke. There were no worries in the world. You couldn't even vape at Camp of Champions. Sometimes we'll get guys from the Canadian Slopestyle Team mobbing Whistler Valley Camp or Momentum Camp all morning, then they'll rip over to public park and say whaddup to the Camp Backflip squad. The campers get stoked.
Chad: The public park keeps getting better and better each year, it's the perfect spot for a camp. Since other camps have been shutting down in the past couple of years it's opened more lane space for more features. We've got jumps, side hits, rails, quarter-pipes - you name it we've got it.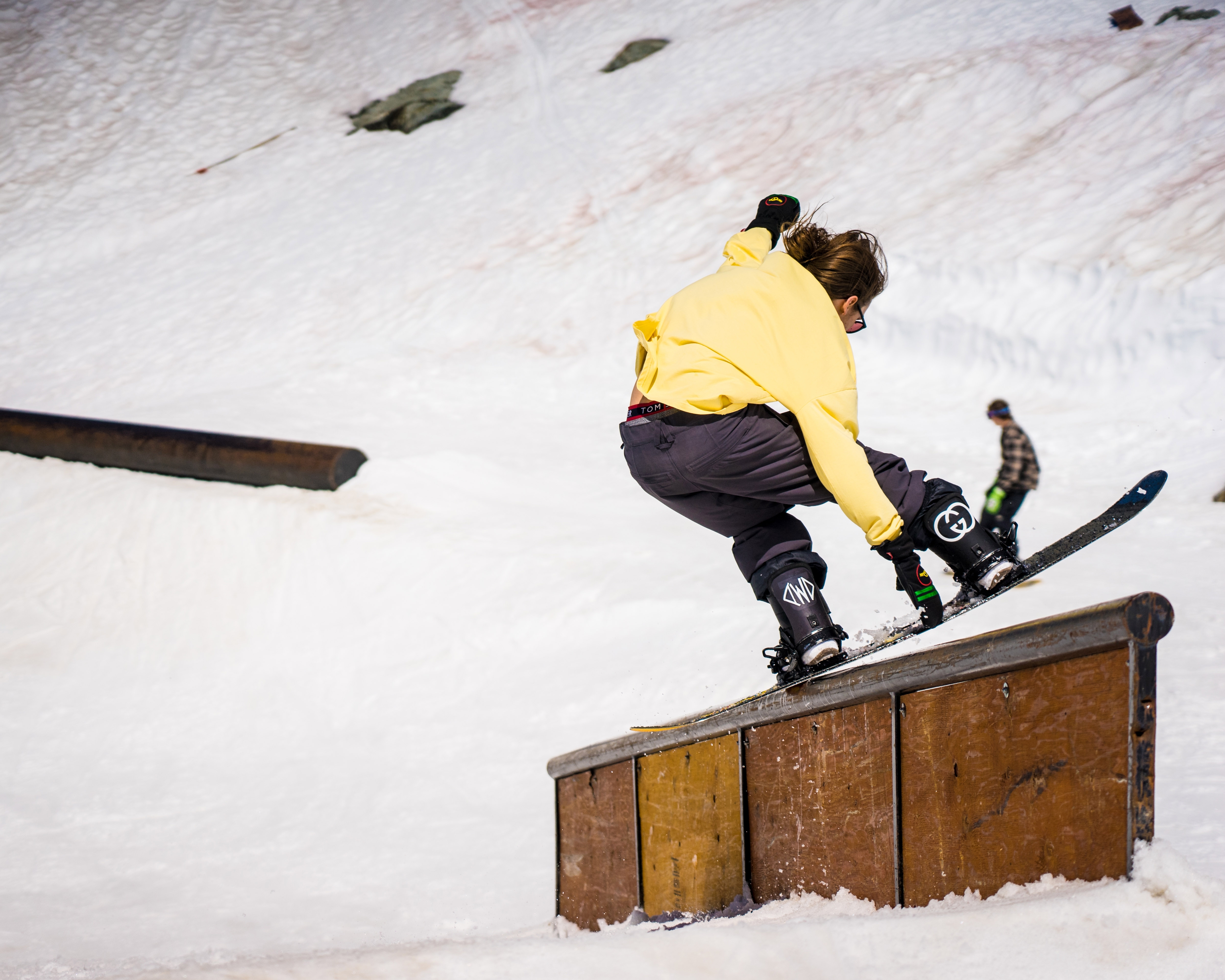 Who's your main competition? Any beef up on the glacier?
Brin: We're currently competing with everything and everyone, all the time. And, no one at all…
Chad: I guess Momentum, since they're always blaring bad music. The mogul ski camps up on the glacier take up all our t-bar time. Lots of beef there. They always roll in around noon and flood the t-bar. Ski racers usually come in hot and overshoot all our jumps as well.
Bowler: We've got some campers who are skiers as well though.
Tell us about the Camp Backflip closeout weekend?
Chad: The final weekend up on the glacier was sick. We had a Salmon Arms demo, as well as a Gradestone X Shithawks jam. The last day tons of filmers were out, everyone was hiking, lots of beers, and Gradestone was filming clips and throwing free gear around. Gotta give the campers what they want!
Summer up at Camp Backflip was pumpin'!
I've been seeing the Shithawk everywhere. What is a Shithawk?
Chad: A guy at the liquor store the other day was like "wow that's a Shithawk. I thought it was a goose with shit in it." [Laughs] It's an ambitious bird that likes to shit on everything. The concept is based from Trailer Park Boys.
What off-hill activities can campers expect?
Brin: We've got plenty of dangerous activities for the campers. Skating… mad skateboarding. We poach day old pizza from the Misty Mountain pizza shop. Lots of frisbee golf, frolfing. Plenty of marijuana obviously. It usually takes an hour to upload and download from the glacier, so that's an activity in itself. We've been getting really good at snaking lines of tourists lately. That's one of the main skills we require you to have at Camp Backflip. There's hundreds of tourists up there, you gotta be a good line snaker. We also host skate night at Garfinkel's, post-camp keggers, and we make custom clothing.
Bowler: We're always backflipping too. Whether we're sleeping, kicking it on the couch, we always imagine we're backflipping. Going through the motion in your head. It starts to consume your life. If you're a camper, you get used to it.
Chad: Next summer we're hoping to expand our off-hill activities. Axe throwing, maybe shooting some guns at the range. We'd like to incorporate bow and arrows some how.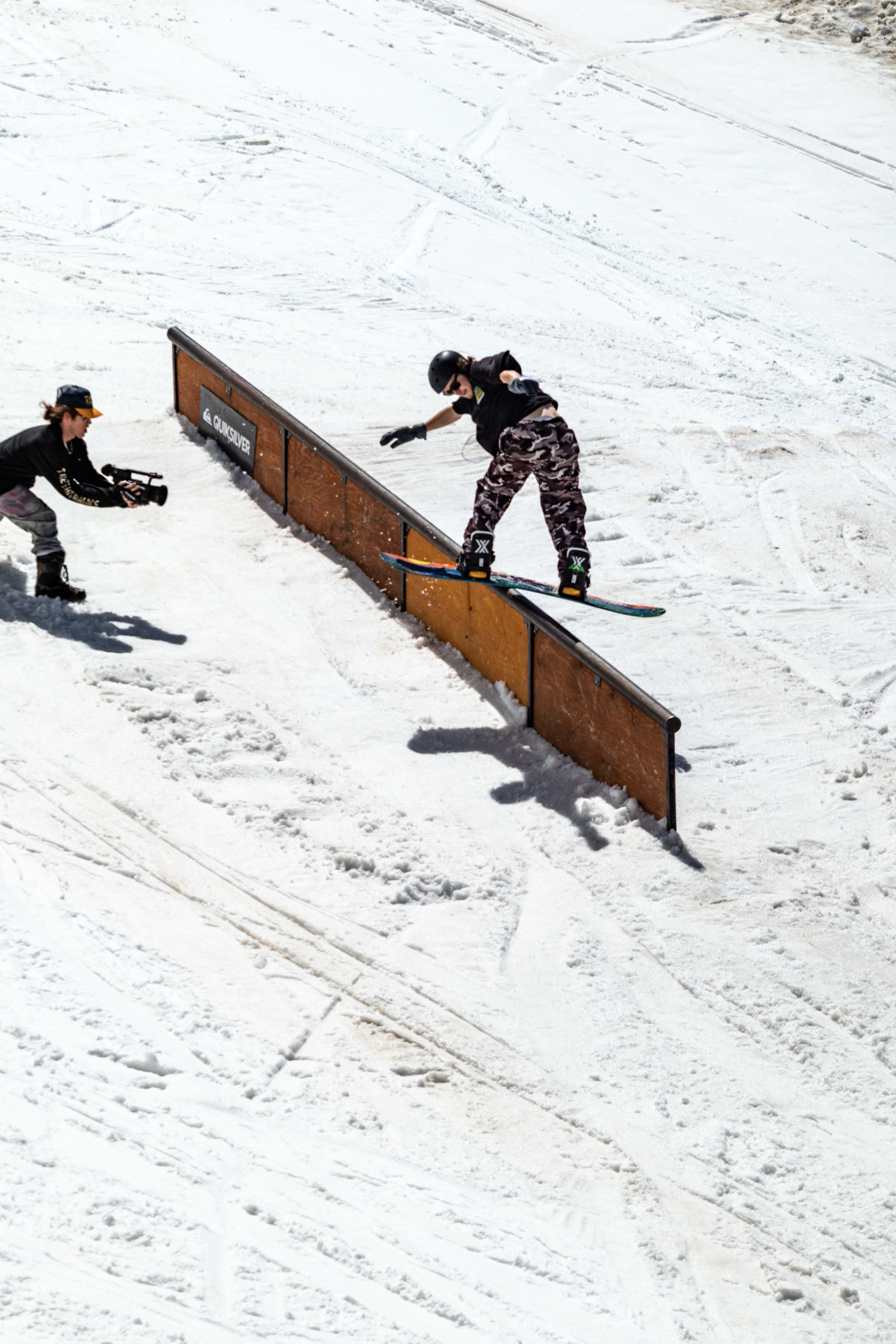 If you're a camper coming from China, do you have any staff that can speak mandarin?
Brin: I know how to say "Ni Hai," which translates to "hi" in English. We've got a few Japanese connections as well - the Tokyo squad pops off. I bet they could handle it. We'd greet them with a "Ni Hai" then pull up google translate. We could also communicate through body movements.
What are Camp Backflip's views on smoking cannabis while snowboarding?
Bowler: It's pretty essential but it's up to you. Some people can't board when they're high. We've got a new rule put in by one of the Directors at Camp Backflip that says if you smoke crazy drugs out of your bong, you have to let others know. If you're feeling cloudy and a little sunburnt, maybe you're not sunburnt, you're just baked. Keep smoking and stop boarding. It happens often up at camp. Sometimes it takes over the day. That's part of the camp, to teach moderation. You need to know your limit and play within it. Or you can just get it.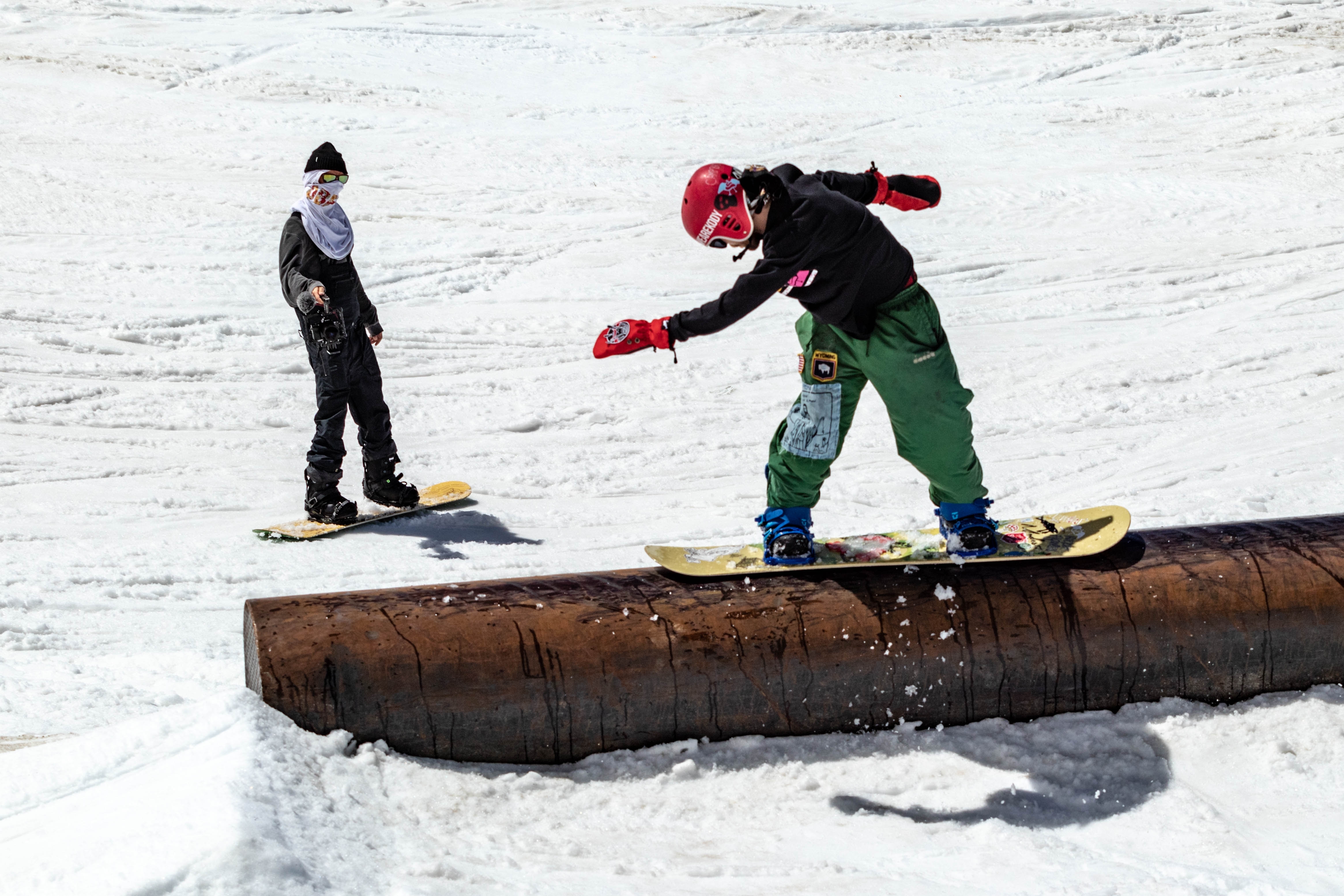 How do you determine the coaching staff?
Brin: It's pretty honorary. You just become a coach if you're boarding regularly. Just show up, bring some beer, smile, and you're in. We've adapted a few new coaches this year, some foreigners. Coach Coulton Conway was out in full effect this summer, he doesn't even have Instagram. He teaches the campers about simple living.

Any last words for Vail?
Chad: We recommend an exclusive line for boarders at the end of the day because tourists don't like the way we smell.
Bowler: Let us upload earlier. We're only allowed to upload at 11am, it takes an hour to get up, it closes at 3pm. We only get three hours of boarding if we're lucky. Vail should hook it up because Camp Backflip is taking over.