POSTLAND LOOSE FULL MOVIE + SIMON HOULIND INTERVIEW
Simon Houlind is a real G who has a super smooth style. He first came on our radar with his part last year in Postland's 'The Fourth Wall' and we were eager to see more of his silky smooth manoeuvres and trademark Technine sensibilities.
Lucky for you that time has arrived because Postland is releasing, in full-HD glory for your viewing pleasure, their latest movie 'Loose'. You don't even need to take our word for it because you can watch it all, completely free, by following the link to the free download below. But while you wait for the download to finish, your homies to show up with the beers, and your projector to fire-up, you should have a read of this here exclusive interview with the force that is Simon Houlind.
From humble Dutch dome trips with the LA River Crew to premiere tours the other side of the world, and plenty of good times and heavy spots in between, you'll want to get to know Simon's story, because we're certain you'll be seeing more of him.
Words: William Sleigh. Photos: Tim Schiphorst and Ponchikz
DOWNLOAD THE NEW POSTLAND MOVIE LOOSE RIGHT HERE
So, let's start at the beginning. How do you and Tim meet?
I think we've known each other for about 5 years now since the first LA River Fucked My Liver Tour that we did. It's through those guys that I met him. We ended up doing a trip through Holland to hot up all the indoor domes since then I've been going to Holland every summer to do some indoor boarding and hanging out with him. I get along with him really good so last winter for The Fourth Wall, that was the first trip. Well, in the middle of that winter we got talking about how I should maybe film with Postland, I went on one trip with them but it went super well so we continued.Filming for Loose I was basically with them all winter, trying to get it going. He was hyped and I was like 'fuck yeah', finally got an opportunity to film a full street part. For me to go all in and really try to get the part out there that is the best it can be is amazing. It's on the level I wanted it to be so I'm super excited.
Riding indoors is obviously very different to filming a street part. How does it feel to finally get a street part together?
Man, it's like a dream come true, I've been watching street video parts since I was a kid so, yeah, I've been waiting for this since I was like 14 or 16 I guess. When I was 16 I really felt ready to ride in the streets properly, but I never had a proper filmer or a proper crew or anything, so I'm really honoured to be a part of the Postland crew and have people around me capturing what's happening. That's why I tried to send it as hard as I could.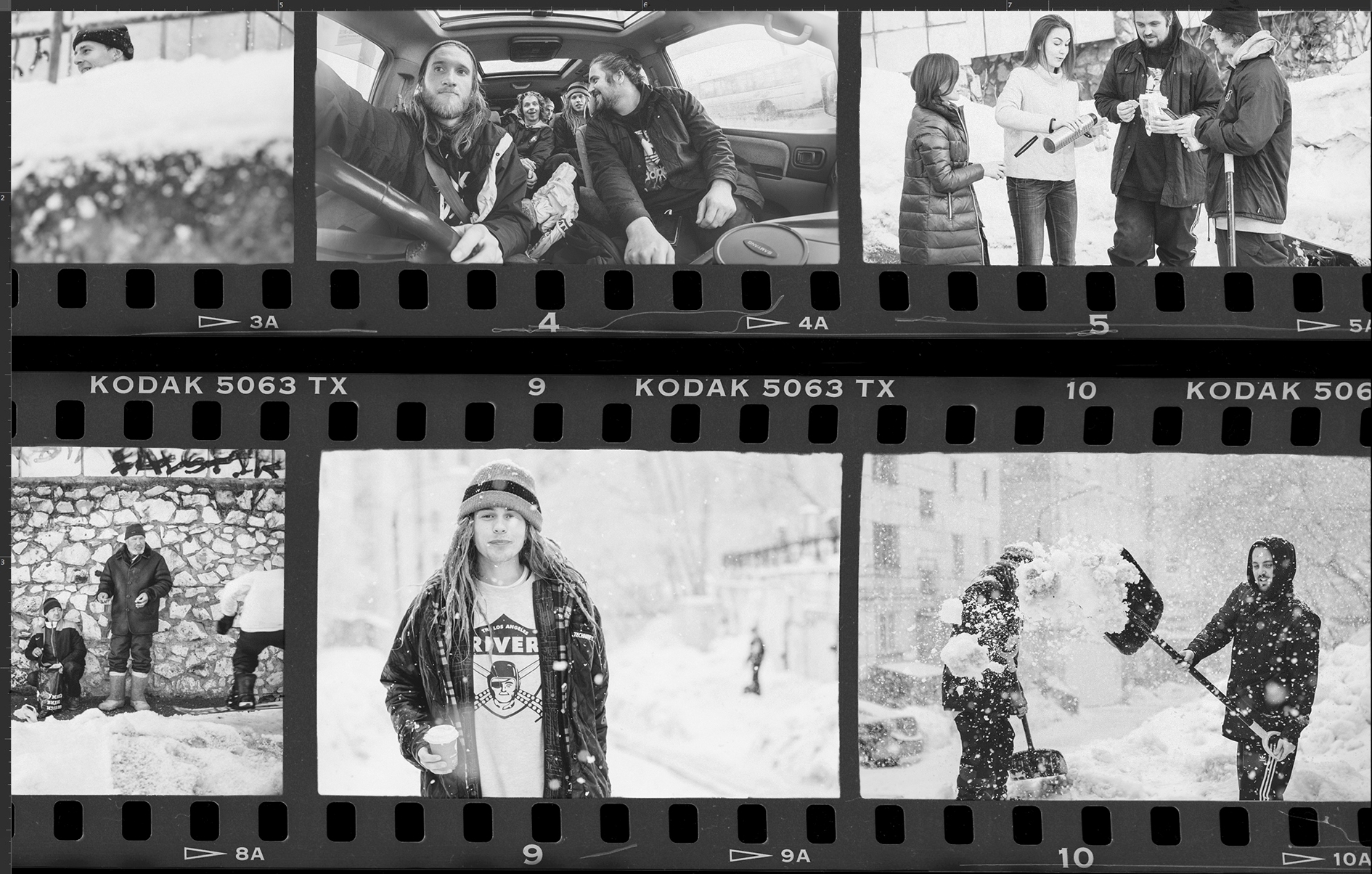 Well, having seen your part, you definitely did. Where were you mainly filming for Loose?
We got lucky that in the middle of our last premiere tour we got to go to Estonia because they had a bunch of snow. Tim's girlfriend lives there and told us to come out. It was good enough to hit some street spots so we ended up going there to film almost straight away, and even managed to get a couple of clips quite early in the season. That was dope to get the film started so early. Then we went to Finland and filmed there until the end of December. Then around Christmas time, my knee started bugging me a bit, I guess I'd been overusing it a bit, filming so much stuff so I kind of took a break in January and February, just trying to rest it and rehab it with a load of cycling and stuff. I went to the Doctors but they couldn't find anything wrong with the ACL, cartilage or meniscus or whatever. So after a few months rest, I was good to go again. The rehab with the biking and everything definitely helped a lot to get the fluid out and getting it moving fully with no pain.
Speaking of injuries, we both have a wrist in a cast right now, how did you get yours?
Oh man, it was on the most recent LA River trip. It was a 10-day trip hitting-up loads of domes. It was on the last day I fell riding this feature that was like an upstairs to down rail and I slipped out going up and smashed my hand into the stairs and broke it. It should only be only four weeks and it should be good before the winter really kicks in. So yeah, after the knee injury I got back and we went to Norway. That was in March, then we went to Finland straight from Norway, but I had to go home to get my Visa. We wanted to do a trip to Russia because there was still snow there. But then it turned out to be fucking warm and all the snow had turned to ice and we spent hours and hours trying to smash and break it up.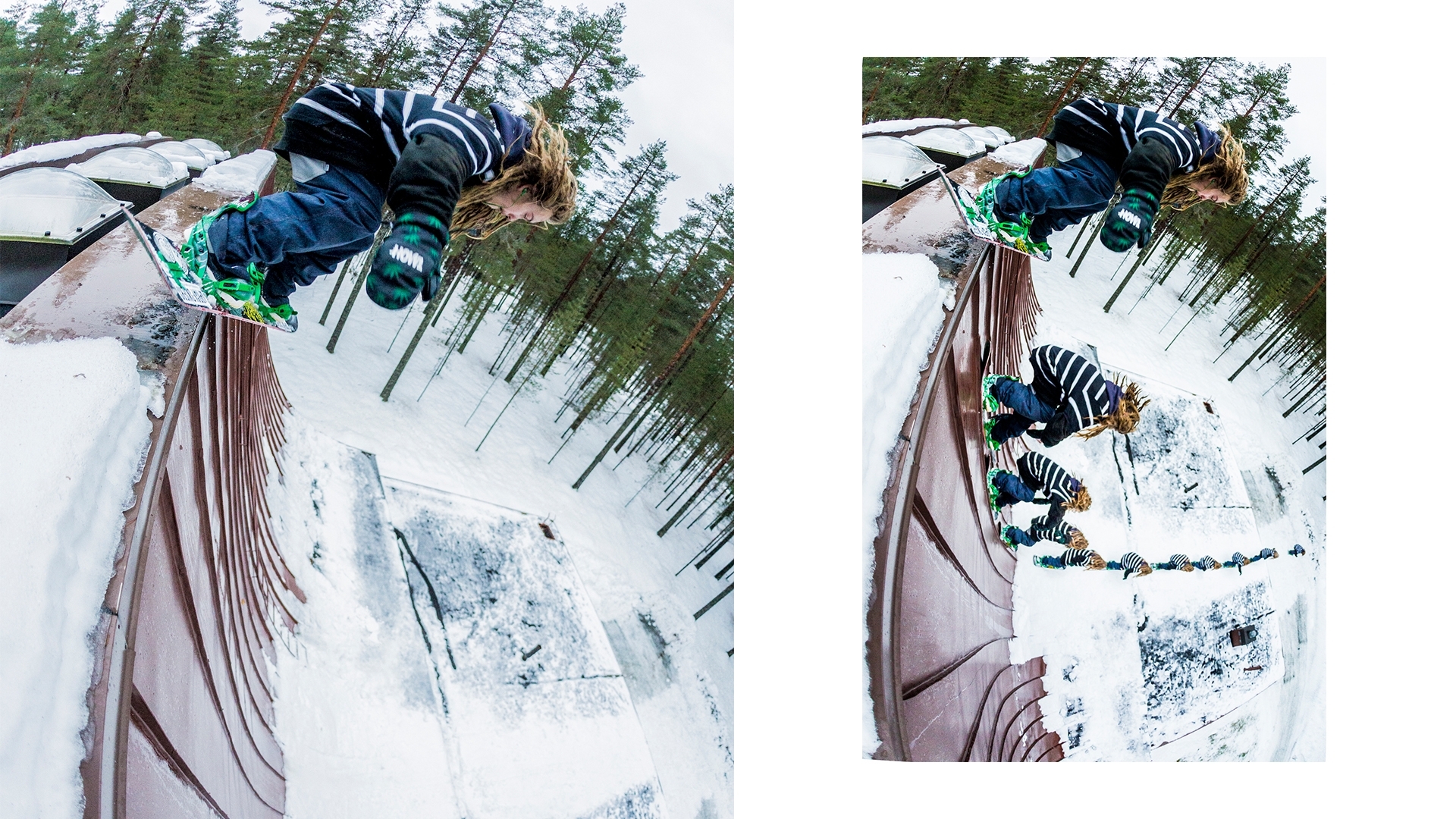 I spoke to Will Smith recently and he told me about smashing ice for five hours straight haha.
Almost every spot was like that and after that trip, we were just like ok, now the movie better be done because we are fucked from chopping ice haha. Our arms were so tired, we decided that was it.
Was there one spot you had to battle?
Yeah, I was really battling at all the spots to get my trick how I wanted it but mostly for the ender. I did it quite a few times but it didn't look the way I wanted it to, you know? I was battling for a long time on that massive wall ride, hitting that little transition. It took me easily half a day to catch it right. Once I'd figured out that I needed to ollie bigger it came out perfect. But falling down from up there so many times definitely took its toll. I was super happy that it worked out so good, especially not getting hurt because we filmed that after my knee issue. It was a pretty big spot, getting that shot kind of proved to me that I was back, and we managed to get a super sick photo too. Probably one of my favourite photos of all time, I think. That was the mission of the year.
Who was taking photos?
On the Russia trip we had a photographer, but on the other ones, it was just Tim shooting photos and filming. It was a bit of a mission but we made some sick photos. We had Evgeny Pavlov from Russia and he took some really nice photos. He's really good. His name is Ponchikz on Instagram. So yeah, only one trip with a photographer, hopefully, I'll be able to go on trips with more photo dudes.
Are there any plans yet to make another Postland movie this winter?
Yeah, we have plans. Kas Lemmens is going to be back on the team again, he's finally back from his knee injury. So he's going to be filming with us which I'm super excited about because he's a king. He's a spot magician, he's always bringing the best vibes. It's really important to me that the right people are around me to make the big, legit stuff happen. You definitely need the homies to hype you up and support you, especially if they think the same as you and want to see that stuff go down. Before I had the injury we had some really sick trips and made a lot of stuff happen, all because the crew was good. I'm super honoured to be a part of it all and can't wait to go on more trips, to film more, to get more stuff to look back on and hopefully get people excited to go snowboard. It's always a struggle with the money a little bit but TechNine have been super supportive, they've been great to me, helping me out as much as possible to make this whole thing happen. Without them, I wouldn't have been able to make it work.
How long have you been on Technique for?
I got on the team around the time we were filming for The Fourth Wall, so this will be the third season coming up now.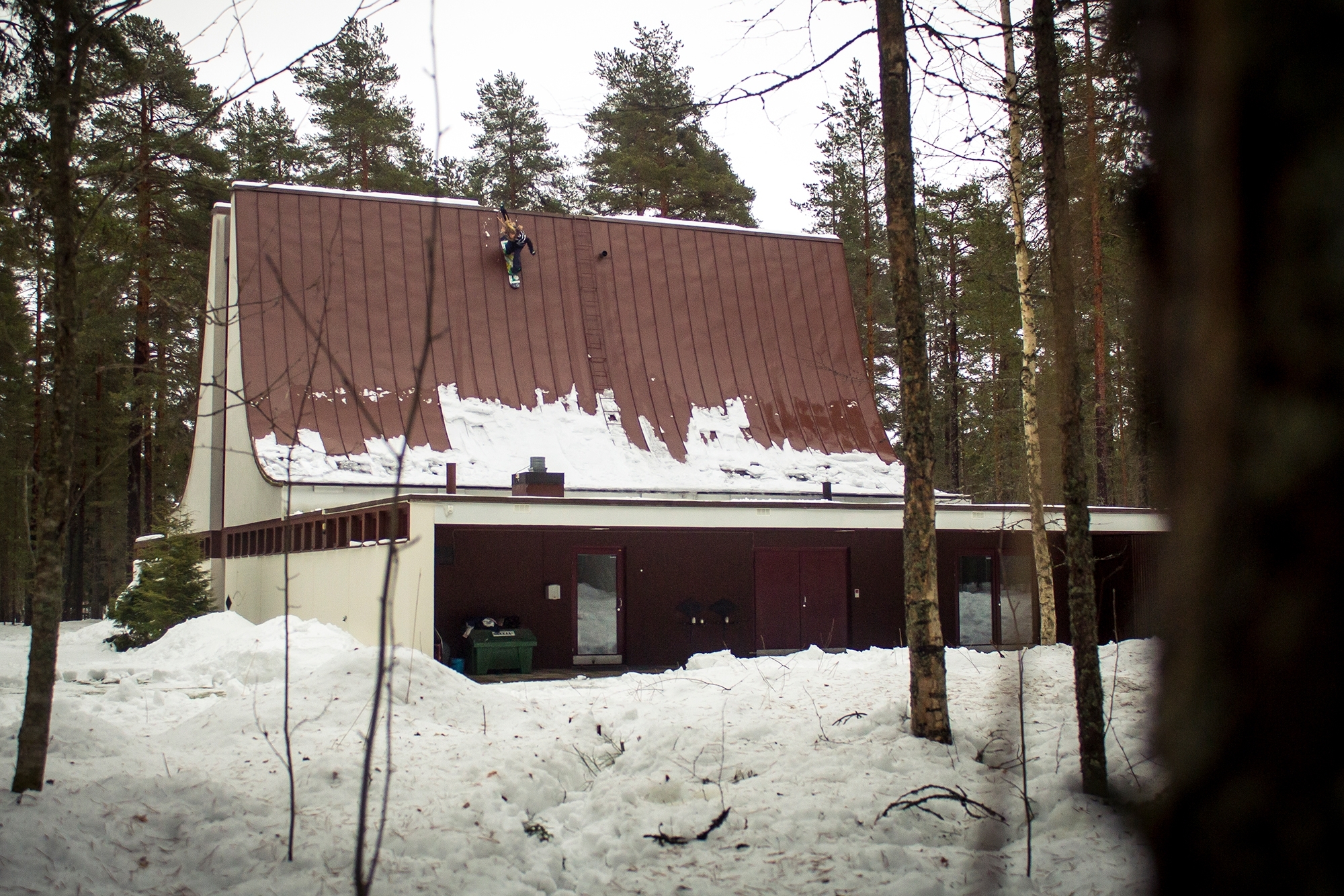 What do you think of the boards?
I really like them. They have a lot of different shapes which is cool to try and yeah I really enjoy riding them. They fit me and the stuff I love to ride perfectly. They have the soft jibs board for filming the smaller spots in the street, and then they have the stiffer boards for bigger spots. The bindings are sick because I need the flexibility to do all the tricks I like to do and I always felt like other bindings are too stiff. The Technine bindings really give you the option to flex and style your tricks a little bit extra compared to other bindings I've tried. I like that skate feel. Definitely digging the graphics a lot too, that helps a lot. It always makes you that little bit more hyped to get a trick and get a photo when you like the board graphic. They also did an LA River collab board which is coming out this season so that is super sick. It's amazing that they're showing us so much support and committing to us with their boards, the crew [LA River] that I've been a part of since almost day 1.
Anything else you want to add?
Yeah just to let me people know we're gonna have two more premieres for the release of Postland Loose. On the 3rd of November in Quebec and on the 4th in Montreal. So if people want to come down and hang out in a nice place with a bunch of cool shredders that's where you need to be. It's gonna be amazing. There will be skate bowls in the bar and good times having a party. We also just got back from the IF3 Festival, film festival.
Oh yeah, I forgot about that, you guys won a bunch of awards, right?
Yeah, that's the first award show I've ever been to. It was crazy and we won three awards. Seeing the name pop up on screen not once but three times was insane. By the third time, I didn't even know what to say. I was mind blown. There were so many movies that I thought were insanely good too. We won awards for Best Cinematography, The Amateur Movie of the Year and also the Standout Urban Movie award.
That's amazing man. We'll wrap it there. Thank you!
DOWNLOAD POSTLAND LOOSE RIGHT HERE --> http://www.postlandtheory.com
POSTLAND INSTAGRAM
PONCHIKZ INSTAGRAM
SIMON'S INSTAGRAM