Tadashi Fuse Signs with Shred and Slytech
Press Release- PARK CITY, Utah - November 2, 2016
Shred and Slytech are proud to welcome Tadashi Fuse to their teams. With a career that spans over twenty years, his contributions to snowboarding run especially deep—and continue to unfold. The legendary Japanese rider will be backing Shred's goggles and Slytech's protective equipment.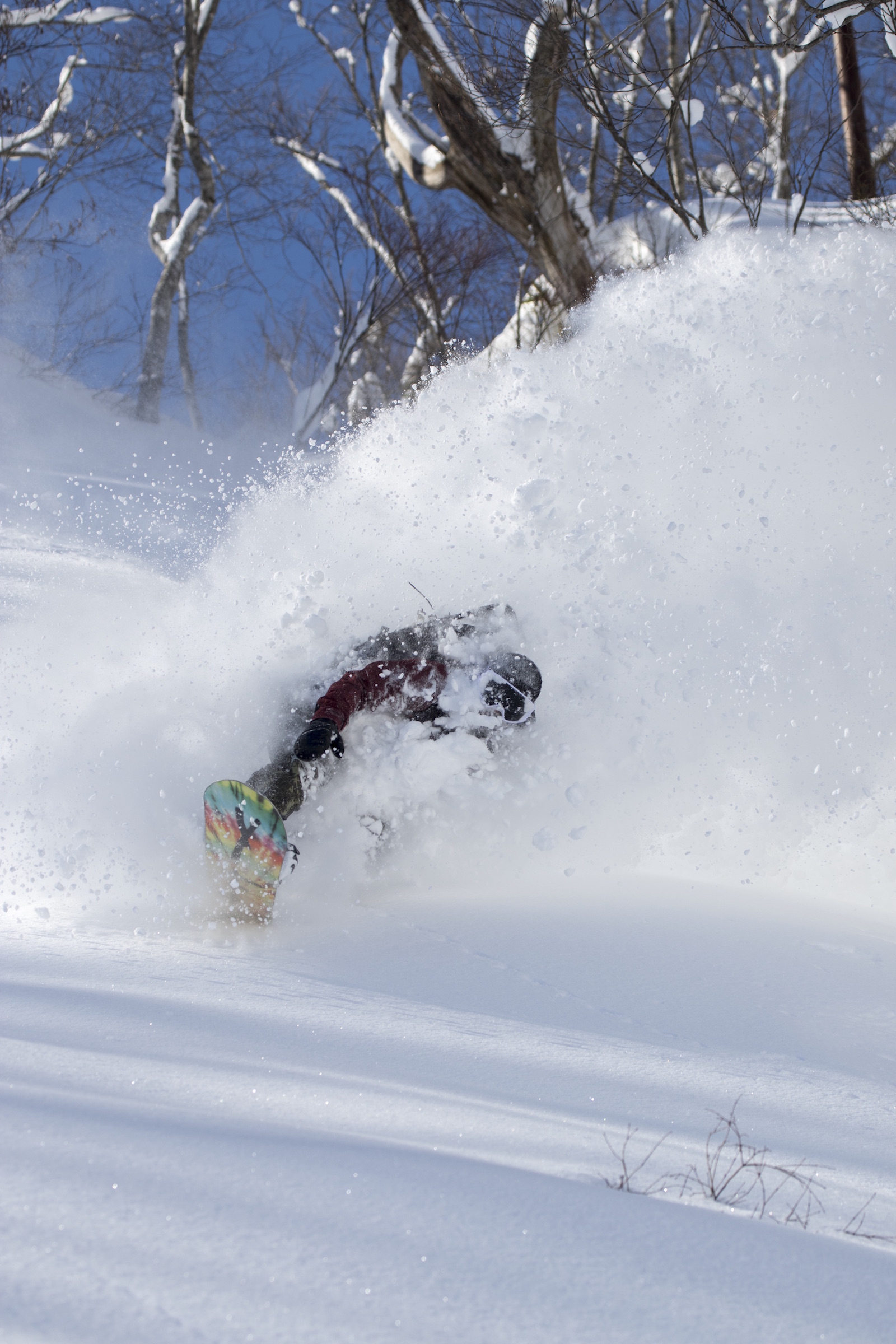 "We're honored to have Tadashi on board," offers Ted Ligety, Shred and Slytech co-founder and chairman. Co-founder and CEO Carlo Salmini adds, "I have been a fan of his for many years and always hoped to have him on our team. Tadashi is a great guy and thanks to his smooth style and positive energy, he's an amazing addition to the team." Fuse joins the brands' already stacked rosters, which include Victor de Le Rue, Jake Welch, Antti Autti, Shin Biyajima, Kevin Backstrom, Romain De Marchi, Nicholas Wolken, and Wolle Nyvelt.
"I'm stoked to partner with Shred and Slytech," Fuse explains. "In addition to joining some of my favorite riders, I'm backing products that I firmly believe in. I love the design and technology behind Shred's goggles." As an example, he cites ShredWide™, a lens and frame design that enables riders to see more of what is ahead and around them for unrivaled peripheral vision.
"When spotting your landing or assessing a line, it's crucial to see as much as possible," offers Fuse. "And luckily, ShredWide™ broadens your perspective." Fuse notes that he also relies on Slytech's back protectors. "They keep me safe without compromising mobility," he explains. "I can push my limits without being constrained."
While dividing his time between Whistler and Japan, Fuse has inspired riders across the globe—and through generations. Armed with a skate-influenced style, he's also amassed a slew of video parts, filming with Absinthe, Mack Dawg, White Out, Burton, Yes, the Wildcats, and Heart Films, a production company he founded to showcase Japanese riders.
"Tadashi has been at the top of his game for over two decades," explains Shred and Slytech team manager Alvaro Vogel. "Whether charging lines in Alaska or dropping pillows in Japan, his riding turns heads. He's as smooth as he is soulful—and beneath it all, he's an incredibly powerful rider."
Romain De Marchi shares these sentiments. "Tadashi has the purest style out there," he offers. "It's the ideal combination of skating, surfing, and snowboarding. I love being on the snow with Tadashi and watching him ride—each time I learn something new."
In addition to his riding, Fuse's vision helped lead to his partnership with the iconic brands. "Tadashi's commitment to progression aligns perfectly with the values that drive Shred and Slytech," offers Ligety. "But most importantly, we share the same passion."
For a glimpse of his legendary style, watch the new edit from Shred and Slytech welcoming Tadashi to the team.
To check out the fresh 2016-2017 collections, drop into the brand-new sites at Shredoptics.com and Slytechprotection.com.
Photo Credits
Portrait and shot of Tadashi riding in Hokkaido, Japan by Taro Koeji
About Shred and Slytech
Shred and Slytech empower athletes to push their limits-and simply have fun. Founded in 2006, the brands create eyewear and protective equipment for dedicated skiers, snowboarders, and mountain bikers. By blending sophisticated materials, fresh technology, and exceptional engineering, Shred and Slytech have earned the trust of these athletes and emerged as quiet leaders. Guided by a love for the mountains and a commitment to innovation, the brands aim to inspire change, reimagining how optics and protective equipment look and perform. Today, Shred and Slytech products are sold and distributed in forty countries and backed by athletes across the globe. To learn more, visit shredoptics.com and slytechprotection.com.