Volcom x Schoph x Dragon Lodge 25 Years Anniversary
Volcom themed apartment showcasing exclusive artworks from Schoph opened at Dragon Lodge (Tignes, France) for its 25th anniversary!
Lennon and McCartney. Homer and Marge. Tom and Jerry. Some partnerships are instantly legendary. And we can now add the new collaboration between Volcom and original rider-run shred chalet Dragon Lodge to that list.
Organised by long-time friend of the Lodge and Volcom artist Schoph to mark the Lodge's 25th anniversary, this new partnership symbolises everything great about snowboarding and snowboard culture.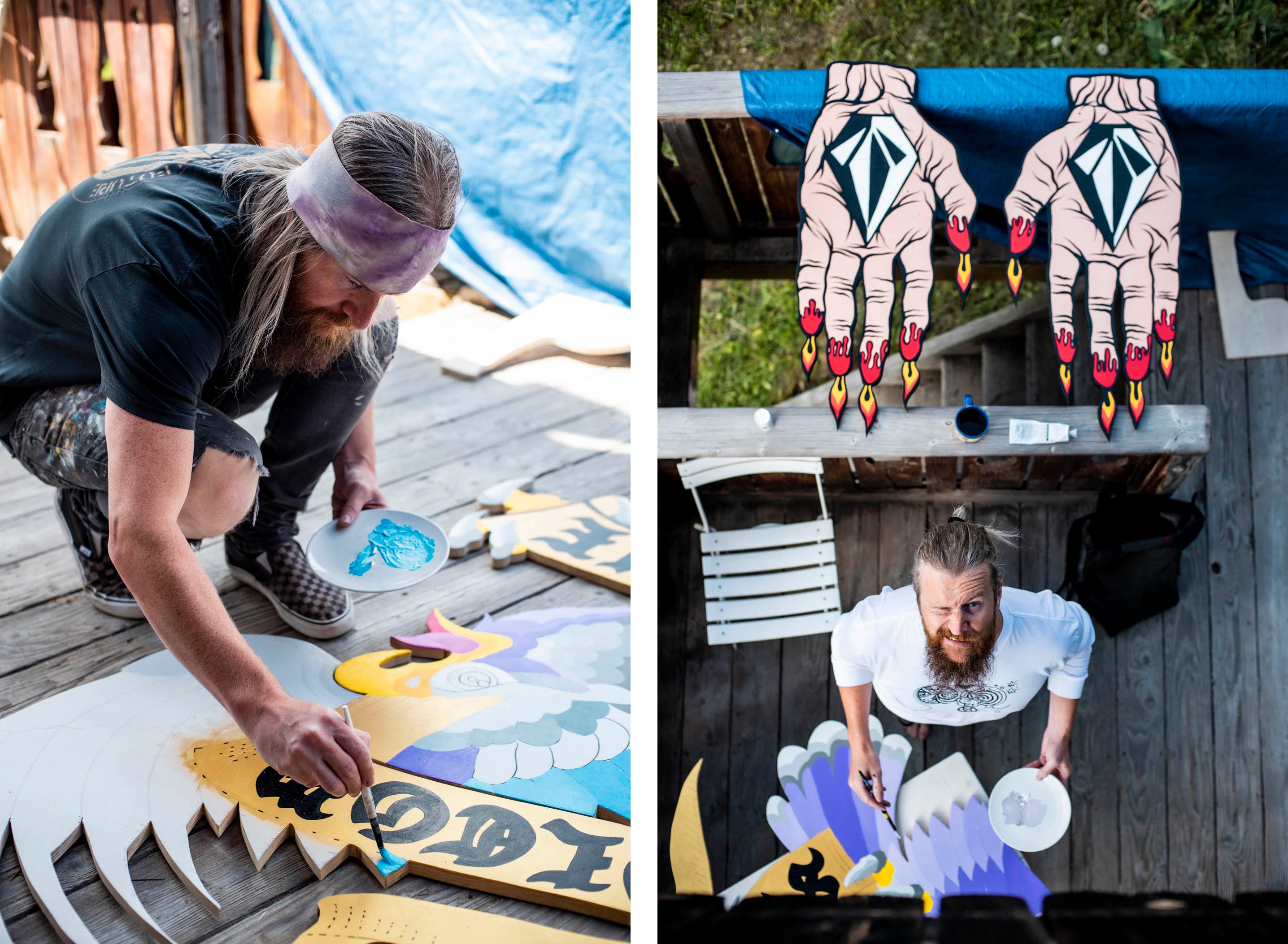 Take the Lodge, based in Tignes, France and one of the original and longest-running snowboard-focused chalets in the Alps. Since they opened their doors in 97/98, the Lodge has been run by snowboarders with a deep passion for the mountains and snowboarding. Founder John Dragon set up the chalet to create a place for snowboarders, by snowboarders, and alongside his partner Will Hughes always puts the shared joy of snowboarding culture at the heart of everything they do.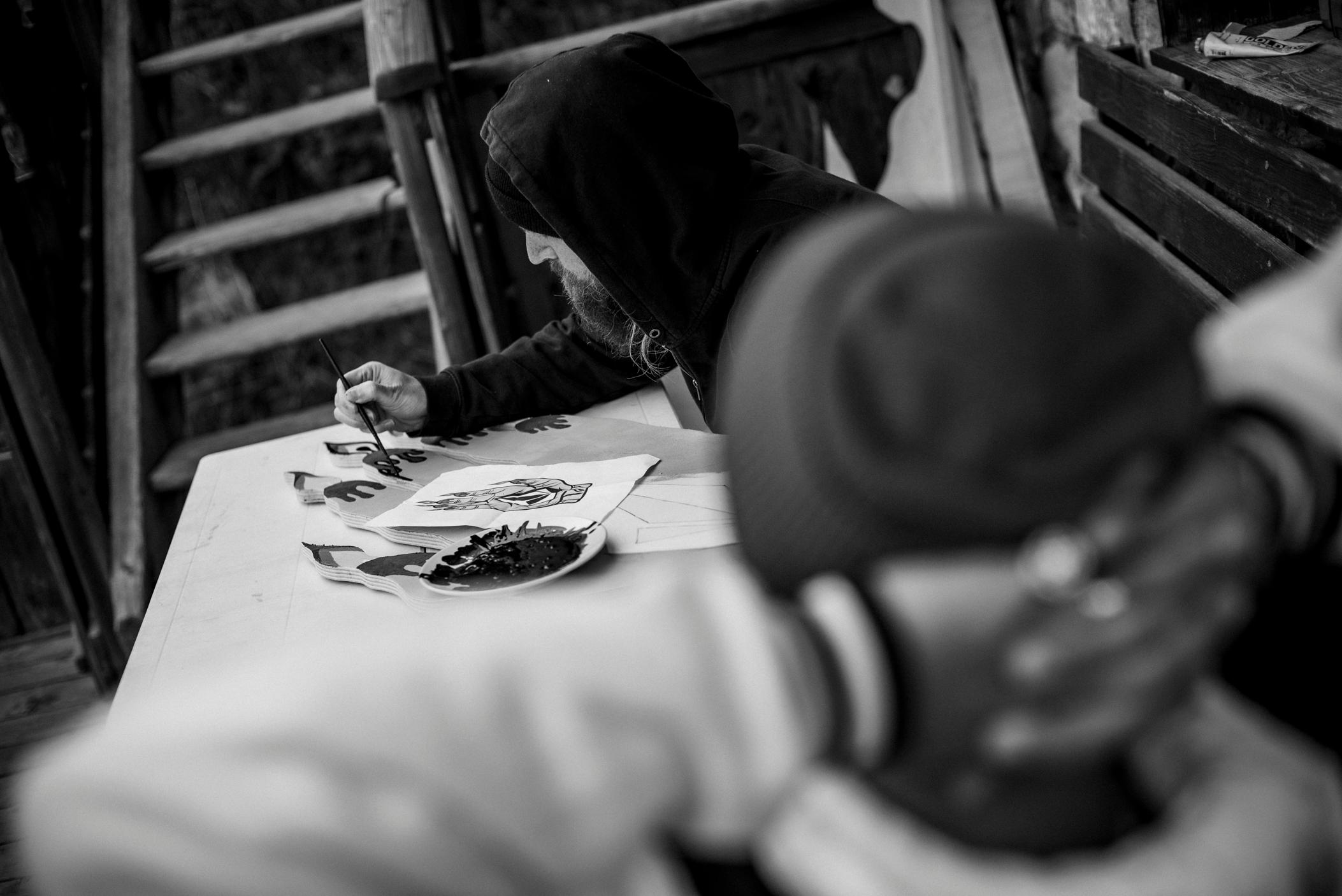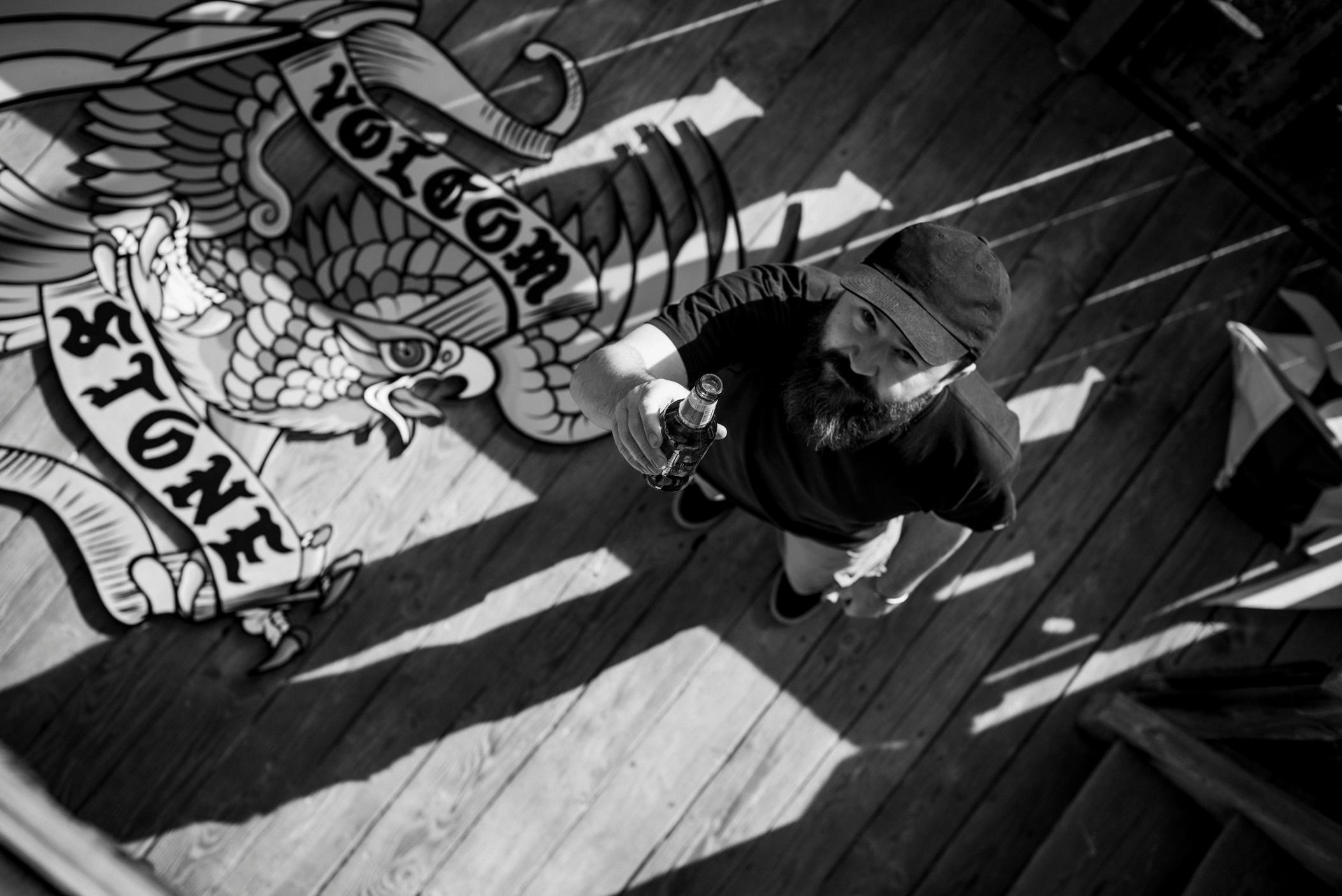 Their long-term partnership with Schoph is a classic case in point. Schoph has been a friend of the Lodge for almost 20 years, working, riding and collaborating together. He's an official part of the Dragon Lodge family and permanent 'artist in residence' with the Lodge itself acting as an unofficial gallery that proudly showcases Schoph's evolution and development as an artist over the years.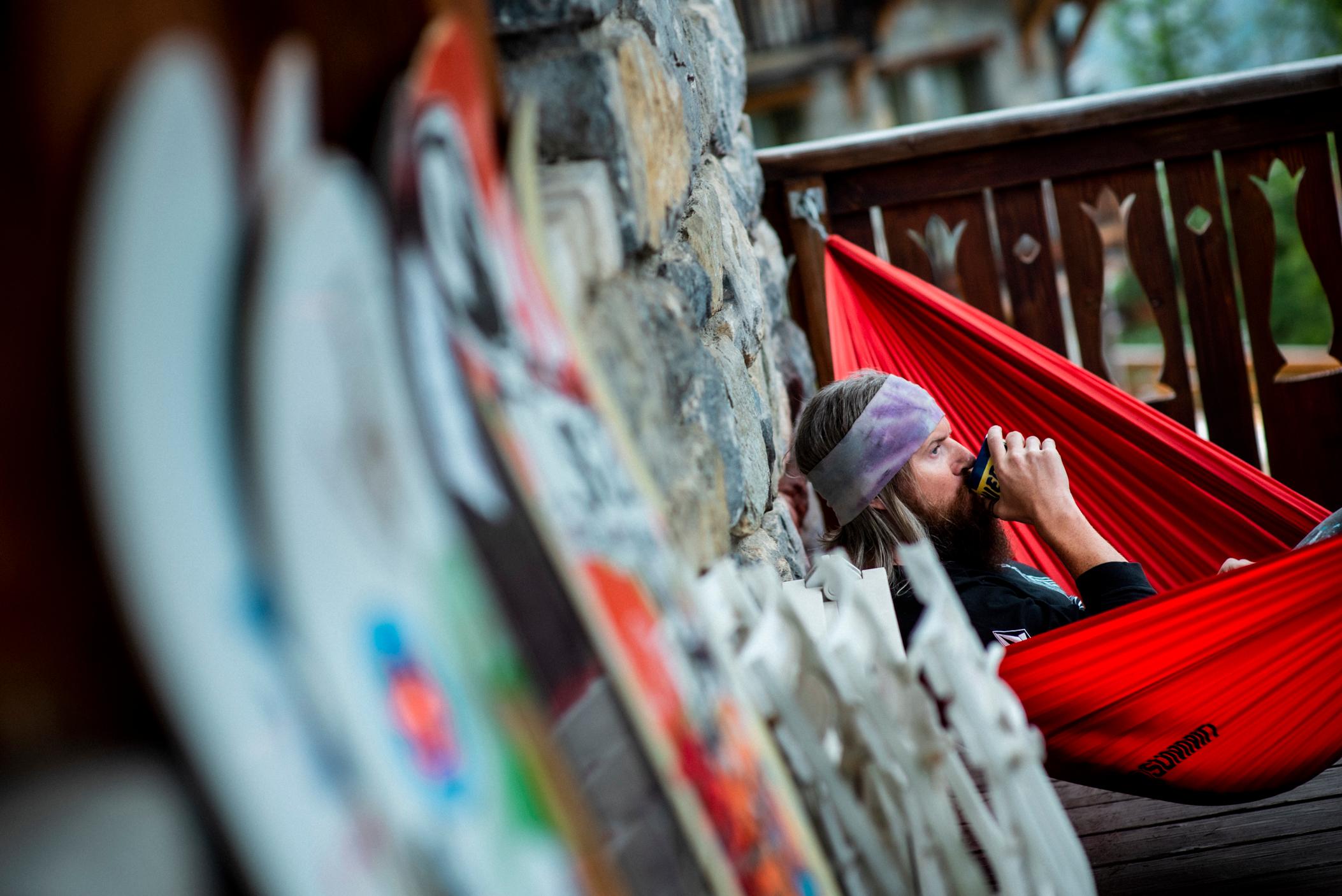 So when Schoph suggested an official Volcom x Dragon Lodge collaboration, it was a no-brainer. Volcom commissioned Schoph to create some original art for the Lodge, which is the centrepiece of the new Volcom x Schoph X Dragon Lodge themed apartment.
It opens for guests this winter, and further cements this partnership as one of the most natural and influential in snowboarding.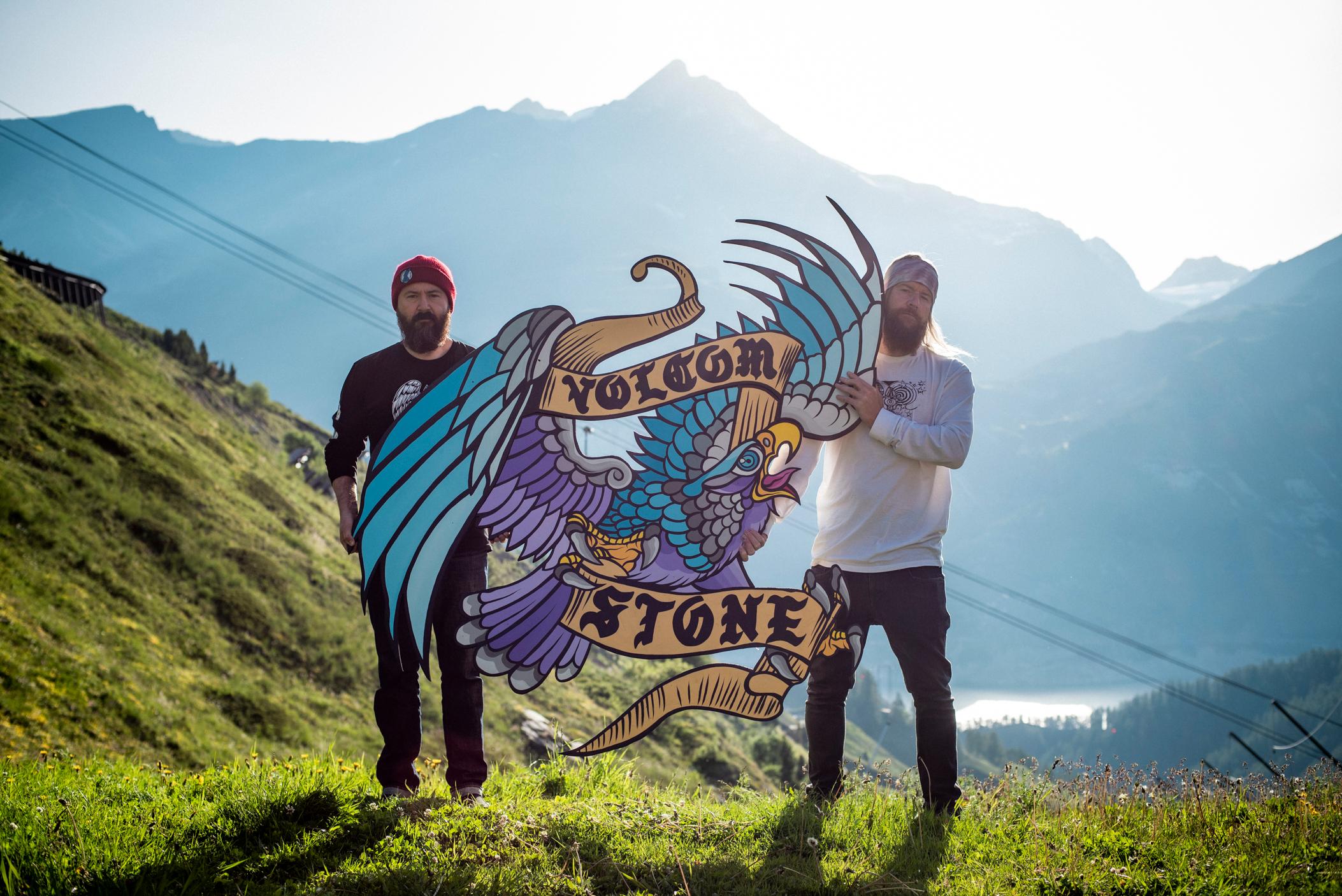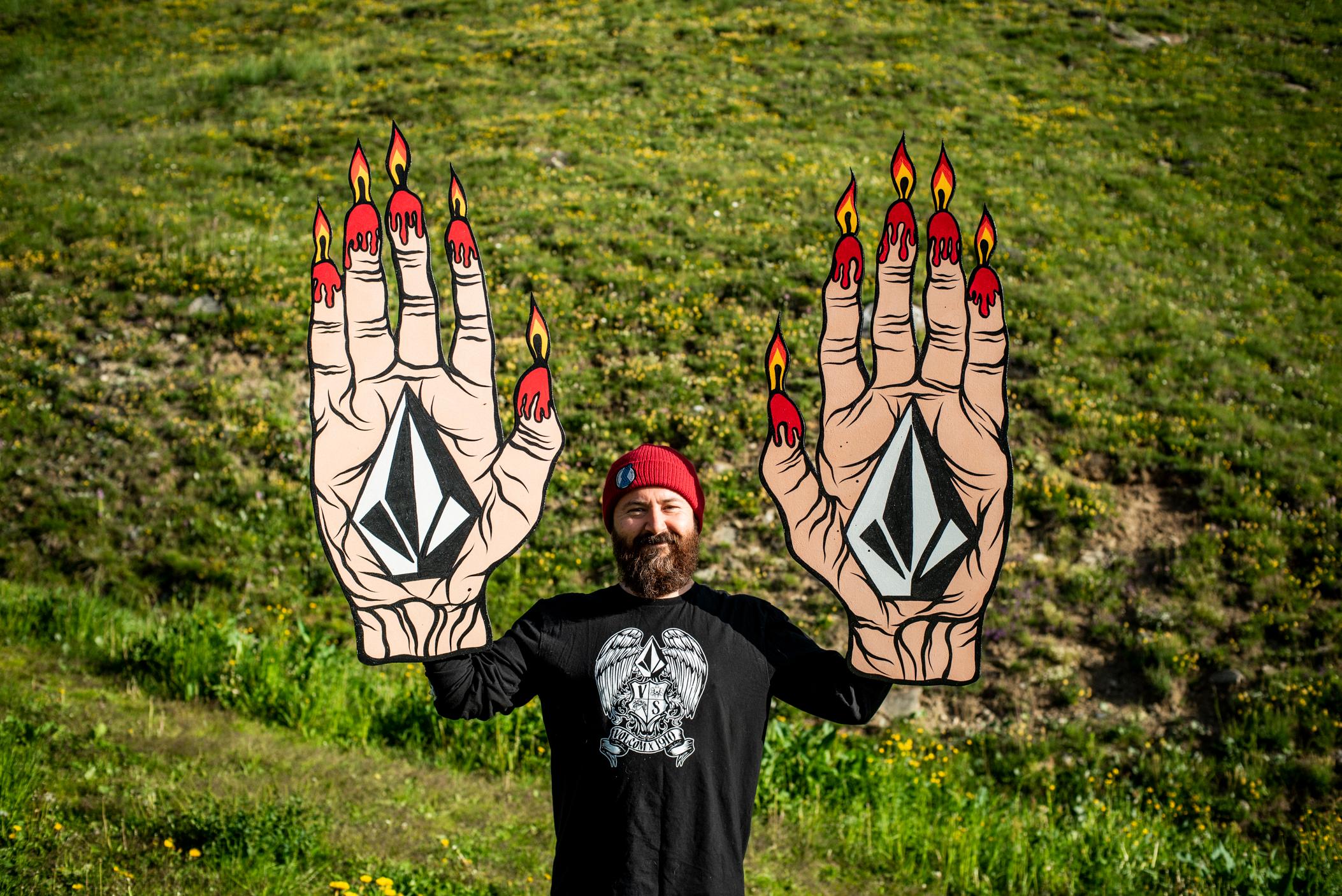 Photos by Aaron Schwartz