Yes Snowboards Present "YES we are still UnInc." Line
Rebellious and uncompromising youth create history. UnInc is a movement created by a group of young rebels who changed snowboarding. They brought back raw energy into riding and broke all existing moulds. UnInc is the freedom of doing what we want when we want without the burden of performance. The Owners of YES. are part of the historical UnInc. crew, they decided to make a line of boards that bring the raw energy from their youth back to light.
They present you The YES. UnInc Line, 3 boards, one for each rider. The 3 had no restraints except it had to be ridable.
DCP's 'Pura Vida'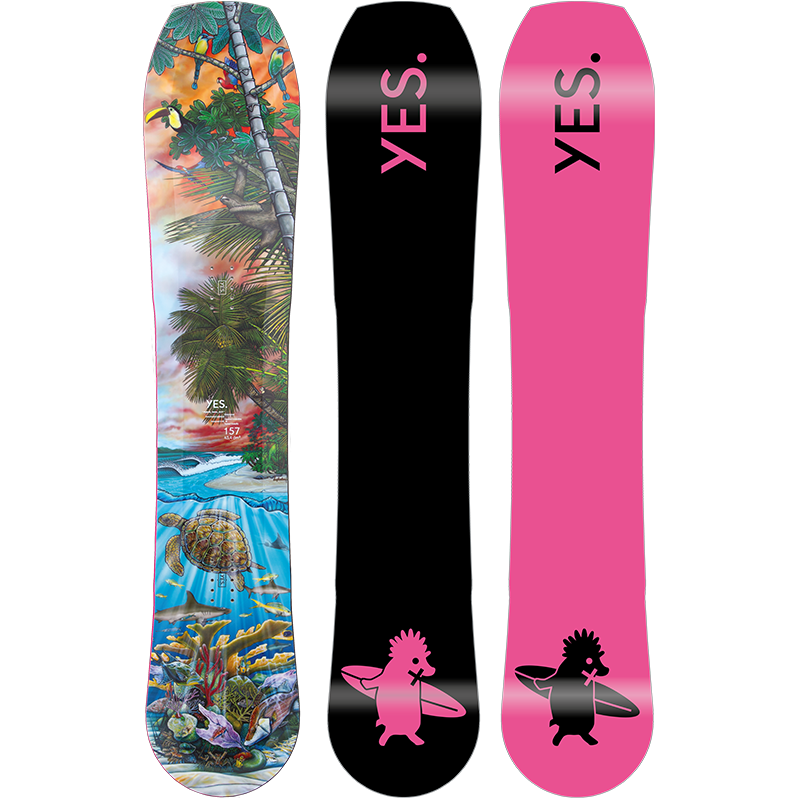 David Carrier Porcheron (DCP) is greatly influenced by surfing, water culture and the exotic wildlife of the Costa Rican coast. He wanted his board to remind him of his second love every time he straps in. He chose the Hybrid because of its progressive shape and popularity amongst YES. fans. It has the «short and fat» surface-planing effect of the 420 and employs the Tapered UnderBite outline originally unveiled on the PYL. It's floaty, it's manoeuvrable with confident edge hold and it snaps out of turns with a ton of power. It's DCP's new favourite board.
Artist : Brian Silvester
Romain De Marchi's 'Blast From The Past'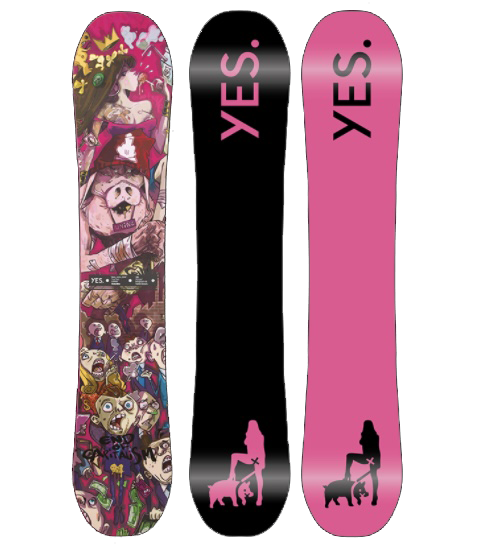 Romain De Marchi wanted to pay tribute to the board that he rode while filming with Absinthe at the Chad's Gap session for his legendary part in POP. He used the same artist who designed that UnInc. Kalonji, to capture the same style of art with a modern theme. The Basic UnInc. RDM is a supercharged Basic with all the upgrades you want to have in a classic snowboard package. It's full camber with a sintered base and we added some Slamback inserts towards the tail to make it the ultimate go anywhere, shred anything board.
Artist : Kalonji @kalonjijp
JP's 'They Killed The Last Unicorn'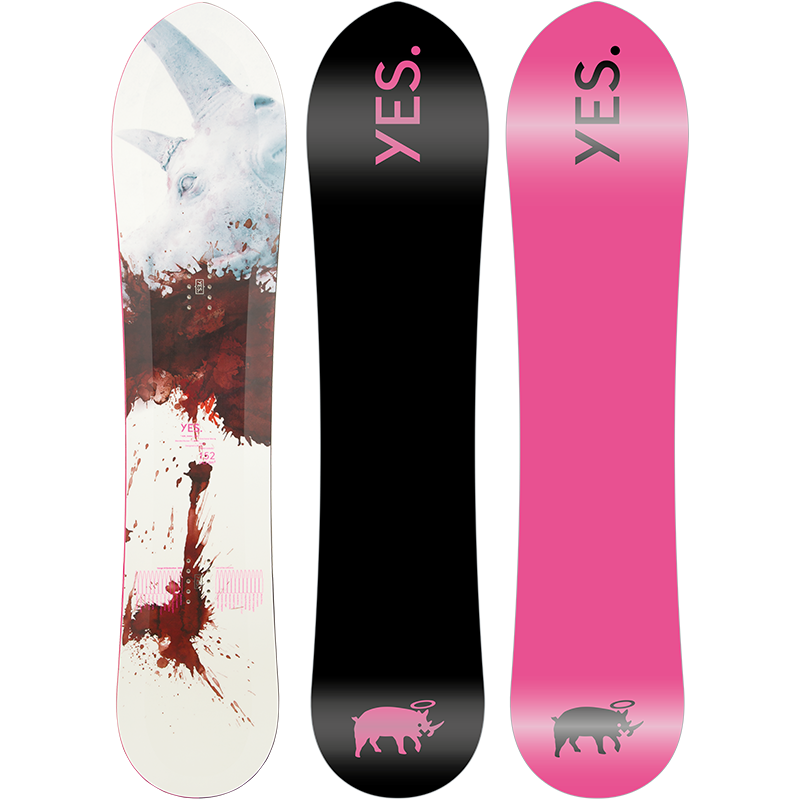 JP Solberg was devastated to learn that the last white rhinoceros had been killed and that now that race was extinct. He wanted a strong message to be said about the extinction of species, and chose the 420 as the canvas for his protest. The board is based on the Pro20 chassis which found so many converts last year. The more aggressive flex pattern and snap from the Poplar + Paulwnia core, coupled with a high-speed sintered true base and 4mm of camber underfoot brought the shape from a pow-specific quiver board to an immensely fun do-it-all mountain board.
Artist : Richard Bentley
Those boards are available at the selected retailer, they will be in store as early as the 15th of December.