BLP III - Canadian Grassroots Snowboarding
Words and Photos by Liam Glass
Printed in Issue 20.3
BLP is about as grassroots as snowboarding gets. No funding, no dedicated filmer, everyone has a full time job. The crew is out there for the right reasons - to snowboard, have fun and support the homies. They all party together, help set up each other's spots, and takes turns behind the lens. Don't get it twisted thought, these guys have been hard at work going out during Calgary's unusually cold winters and also traveling throughout interior British Columbia. Crack one, spark one and we hope you enjoy the video as much as we did making it.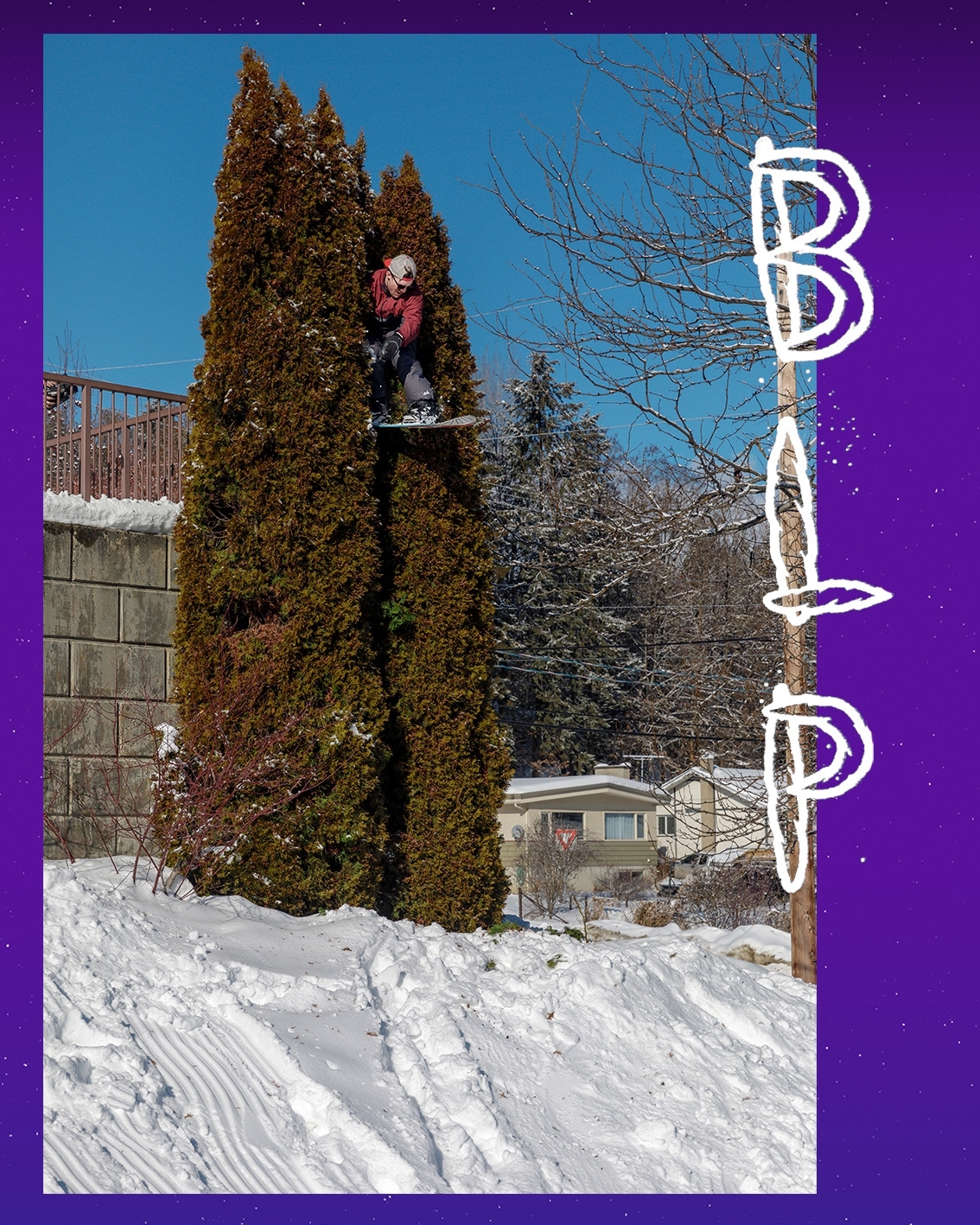 * Jumping through these trees had Manu Calvo's name written all over it, and he got fairly familiar with them after a couple of attempts. FS 50-50.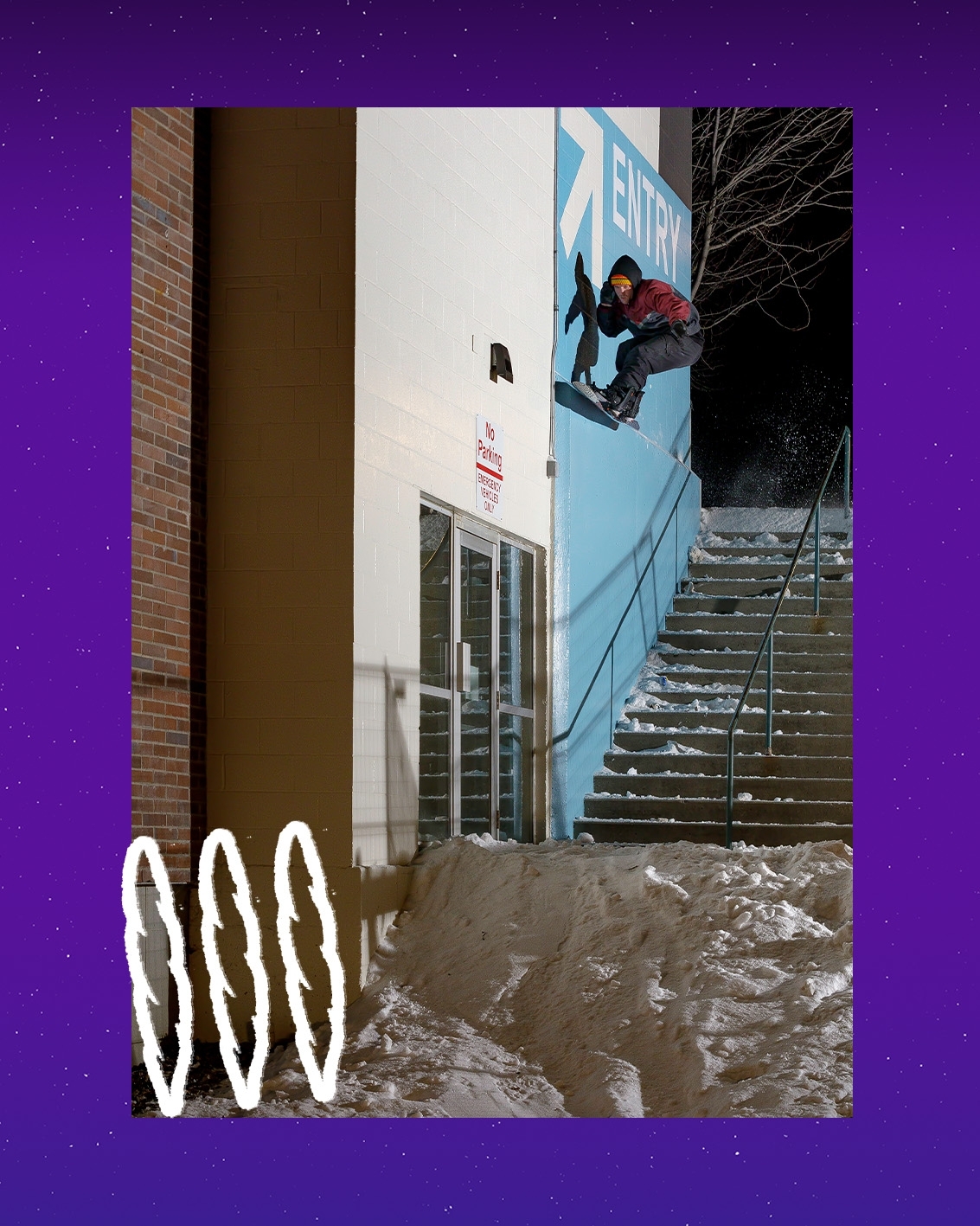 * Prior to hitting this spot Manu tuned up his board by giving it a nice little base grind with a power sander in our airbnb. It didn't seem to slow him down at all for this FS 50-50.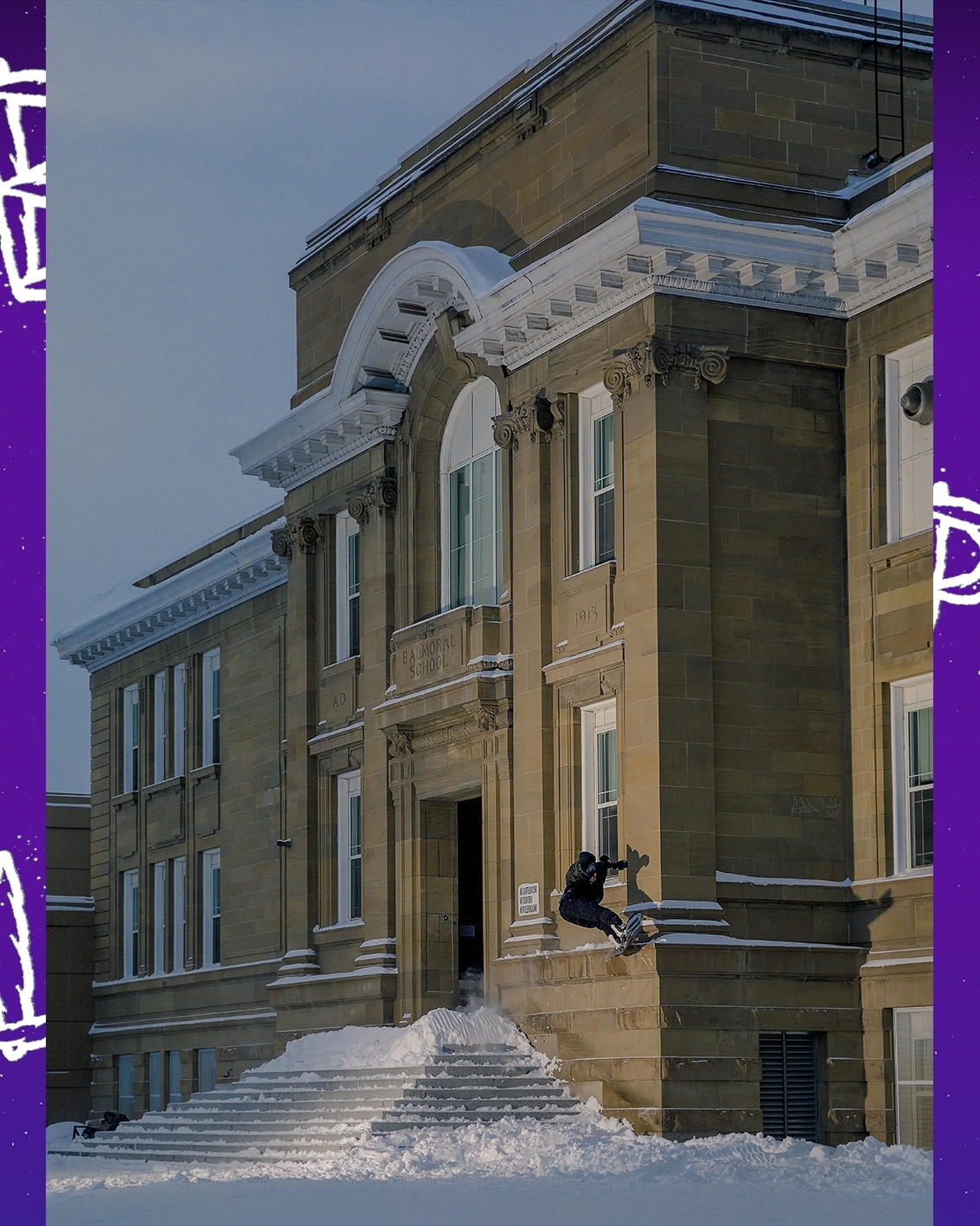 * Gregor Zed excelling at extracurricular activities. FS tailpress.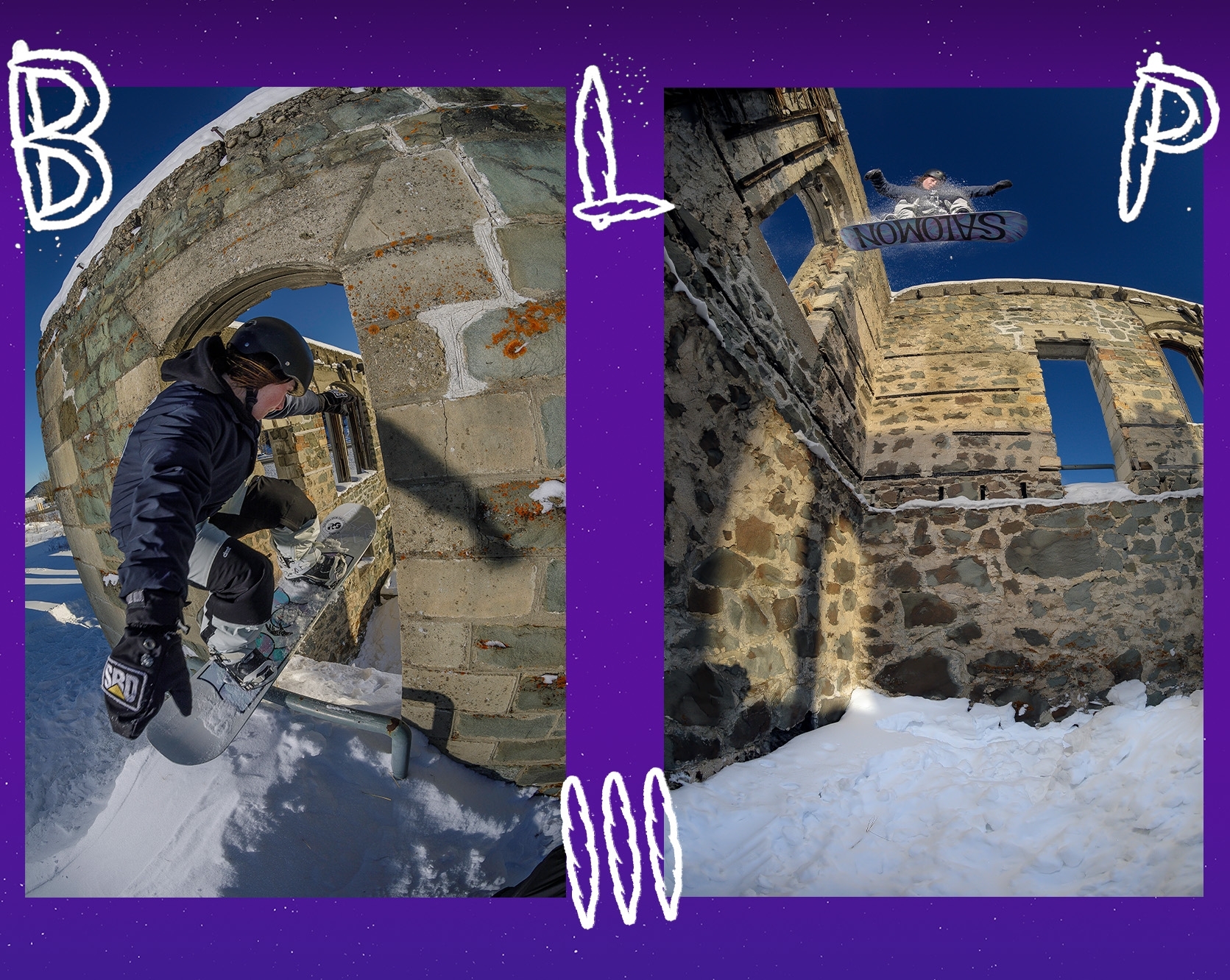 * This was the last spot of our trip. According to this informational sign at this spot this used to be the house of the manager of a coal mine that went bankrupt. Safe to say Taylor Davies' business ventures here were more successful than his.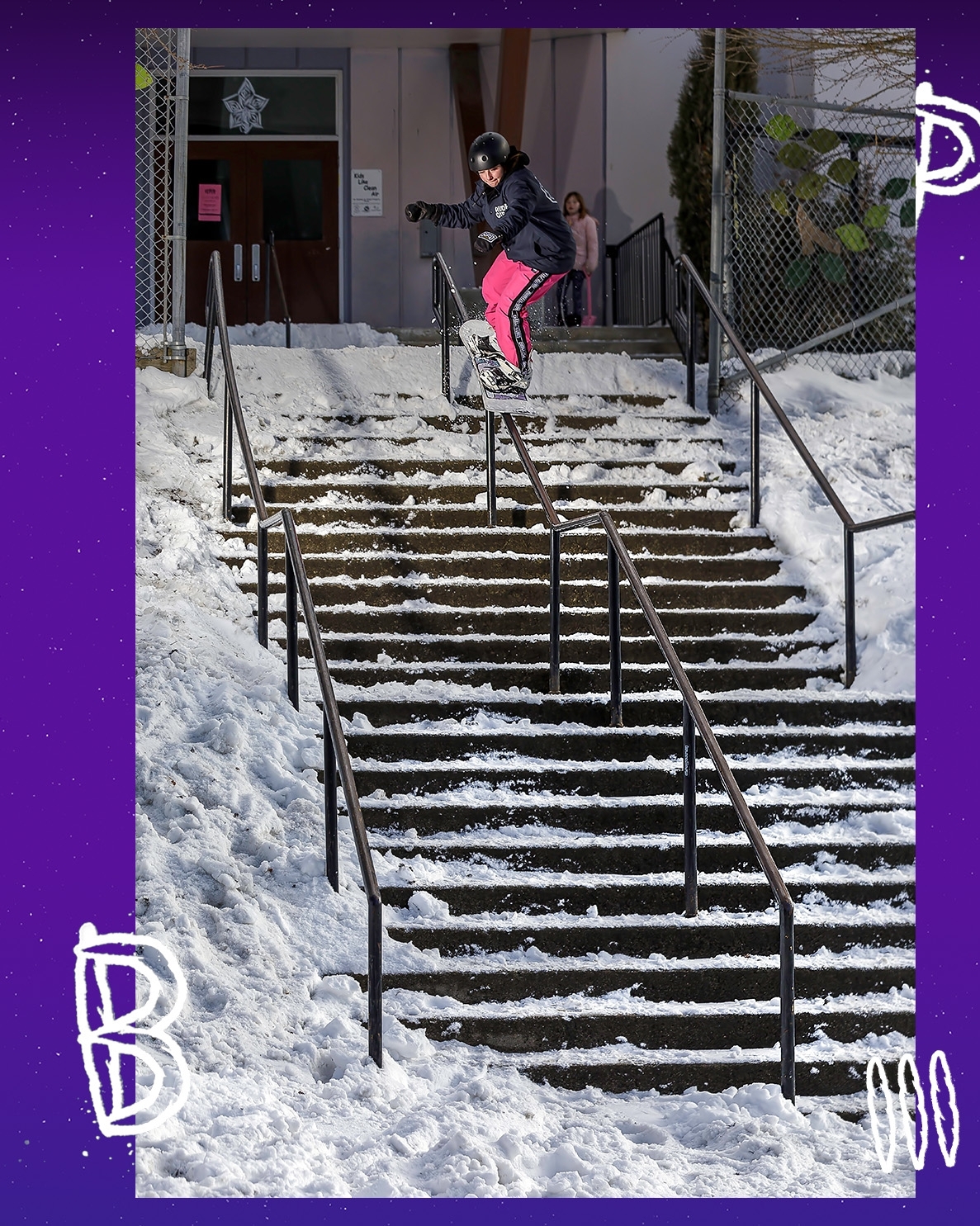 * Taylor took one of the gnarliest slams I saw this season at this spot. She came off early and I thought for sure we were going to the hospital. Her leg got wrapped on the last support but she laughed it off casually and proceeded to get her clip while the little girl in the background watched. FS 50-50.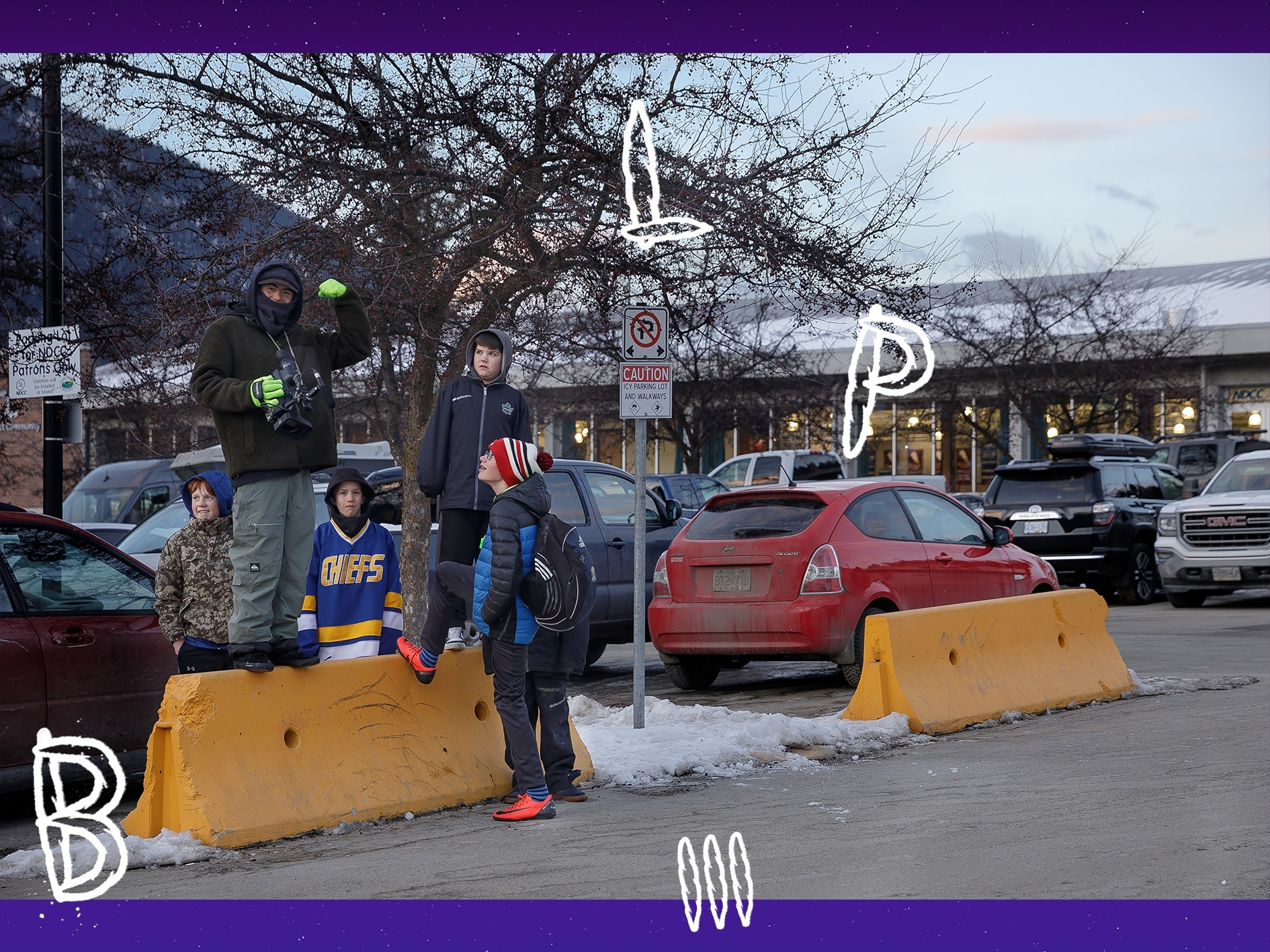 * Local arena kids were super juiced on watching on watching some snowboarding instead of hockey, except the one kid for some reason wasn't feeling Stefan 'Taco' Alvarez's flex.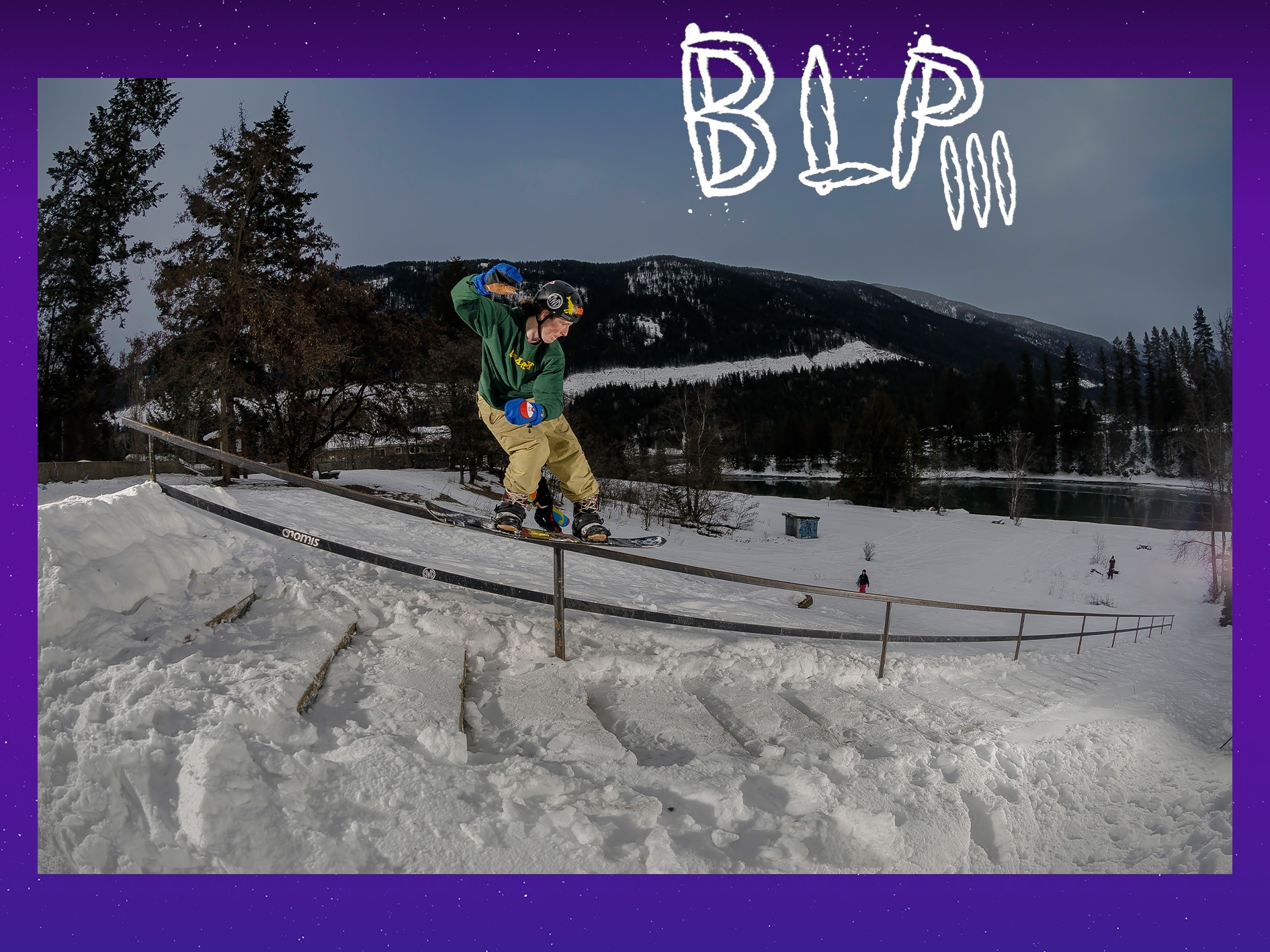 * Coming off a few inches to left or right can be the difference between getting the clip or, having a long frustrated hike back up for the 100th time. As far as spots go, this one is pretty approachable which can deceiving because it can easily claim your sanity, but Jake Whitburn is the goat and locked this BS tailpress to the end.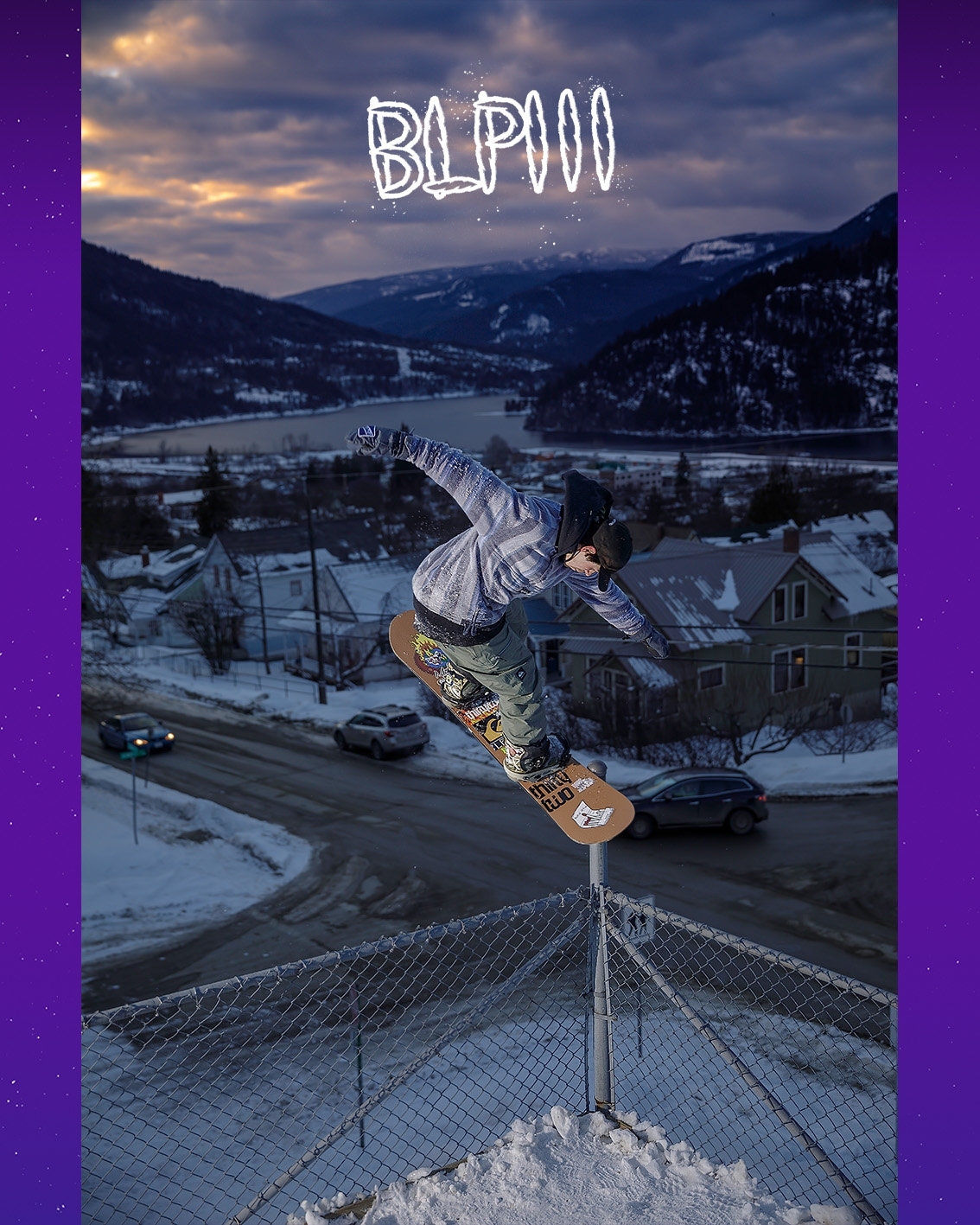 * Nelson is a relatively small laid back town. Apparently it was rush hour though and Taco almost got taken out by a car on the outrun of this BS 180 bonk.
BLP III The Movie