24 Nov 2022
Words by Theo Acworth
Photos by Theo Acworth
Cover Stories - Method Mag 23.2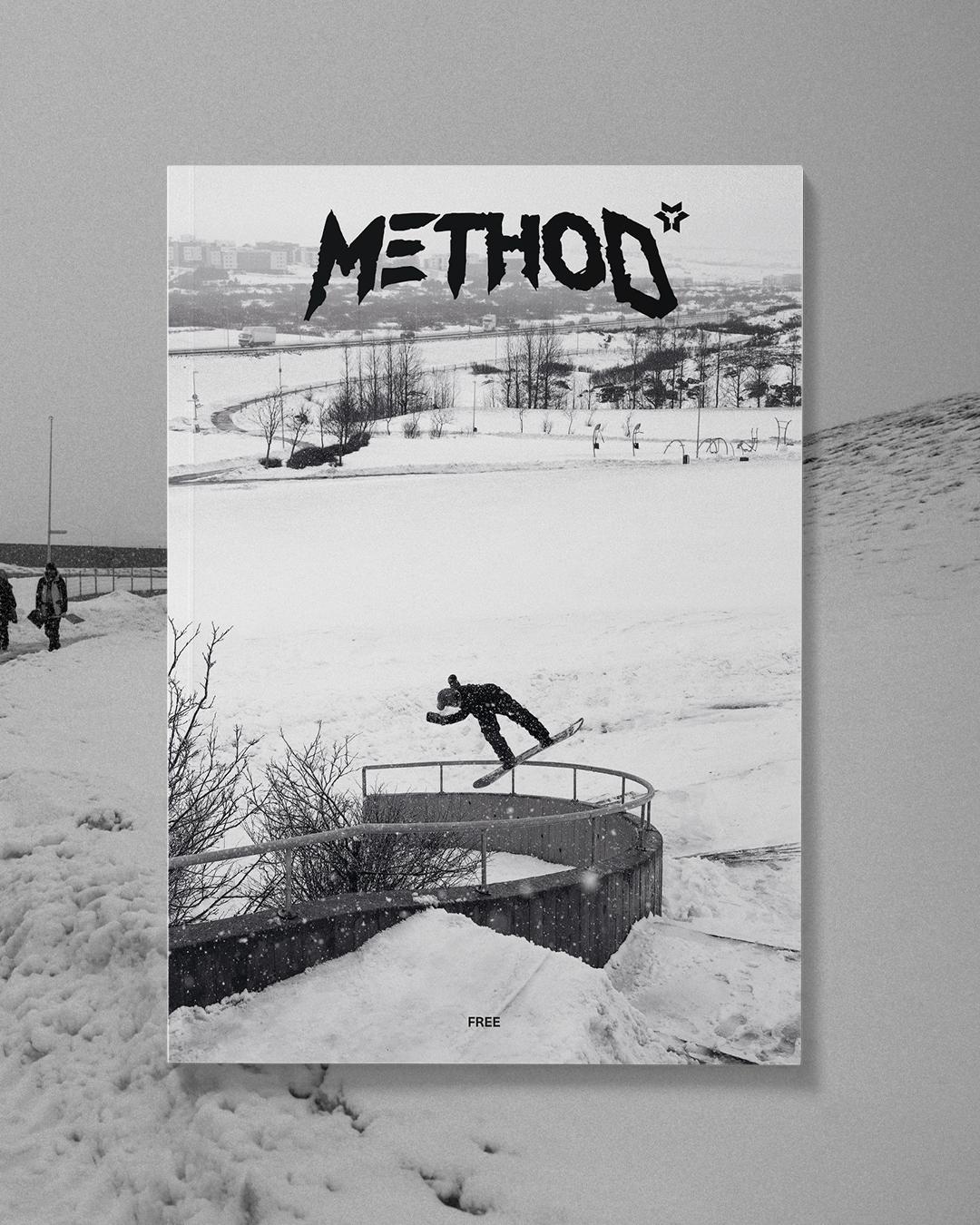 Insights into the cover of Method Mag 23.2 from Maria Thomsen & Theo Acworth
Maria Thomsen
"I have never been to Iceland, so when Ylfa told me there was snow in her home town Reykjavík, I was down. I love going to new places. After booking my flight, I start looking at old Halldor and Eiki videos, but I don't seem to see many rails. Ylfa calmed my nerves when her friend had let us in with a spot album, and there were tons of spots. I landed at 6am and my board bag didn't show up, but we went straight to the bakery to look at spots and drink coffee to keep me going. At 9.30 it starts getting light and we spot-check the whole day. We meet up with Gunshow (Gunnar), a true legend of Iceland, and I find a perfect c-rail that gets me really fired up.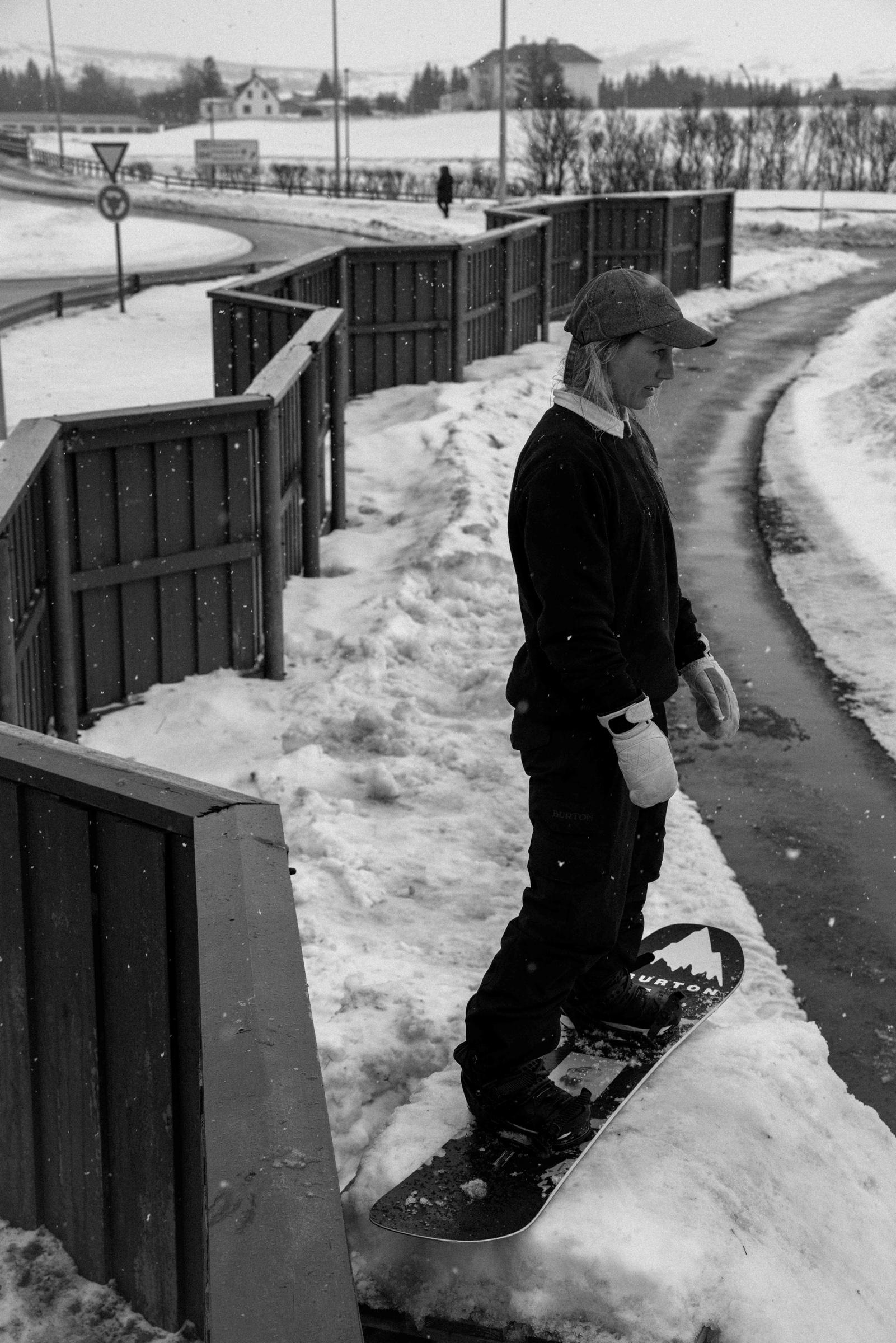 There's a storm warning for the next morning, and we realize that we can't snowboard. It's extremely windy (this happened like three times in the two weeks we were there). We quickly learn from the Icelandic people that when the weather is wild, you go to the pool. The place is always packed. On the 7th day, my snowboard finally showed up. The c-rail is on for a battle. I'm nervous and excited, and the weather is changing between snow and rain. We set it up the night before, but the rain had melted the whole thing, so we built it again. I can't remember how many hours I spend trying, but at some point, I have to take a break and go under the bridge to keep dry for a minute. Everyone is cold, and I quickly realize that I have to keep moving. I can't remember how long it took me, but I'm stoked to land it and thankful to the crew for sticking it out with me in the wet and windy weather. This ended up being my favorite clip for the movie."
Theo Acworth
"The weather in Iceland is crazy, and it changes fast. When we arrived at this spot, it was kind of cloudy, and by the time Maria was fully in the battle, it was snowing hard. Not the nice kind of fluffy snow that floats around in the air and makes things seem all Christmassy and cute. The kind of snow that gets in your eyes and reduces their ability to function, and also makes you wish you were inside instead of outside. Not ideal conditions to be trying to land anything on this beast of a rail, let alone this insane switch frontboard. She was getting pretty close to a few, but about two hours in, we were all getting pretty wet and pretty cold and took a short tactical break inside a nearby tunnel for popcorn and smokes.
Feeling sort of refreshed but kind of not, we took up our positions again. Gunshow in the field running the second angle, Ylfa and Nora fixing the kicker and inrun, Maria on the drop, and me and Dave standing on a wall just next to her. Cars were honking their horns at us from the road at our backs, but they can honk all they want, switch frontboard on a rail like this? Yeah, we're not turning around for a second.
Thirty minutes later, Maria locks in and laces one of the most beautiful tricks I've ever seen done. Just wait until you see the clip; it's amazing. It just kept getting better and better the further along the rail she went. Her style is immaculate, and she literally couldn't have done it better. And it's switch. Maria, you're a badass. A giggly, Baileys-loving badass. I'm so stoked to have shot with you and to see this on the front cover of the mag.
Big up the Hot Coco crew for inviting me on this trip, and BIG UP to Ylfa's parents for hosting us in their home and treating us far nicer than we deserved. We got wet, but we had fun. Make sure to pick up a copy of Method Mag 23.2 to read the full story from the trip and see a bunch more photos. Looking forward to the next one!"