11 Jan 2023
Words by Theo Acworth
Photos by Theo Acworth
HOT COCO - Full movie, words and photos
Words and photos by Theo Acworth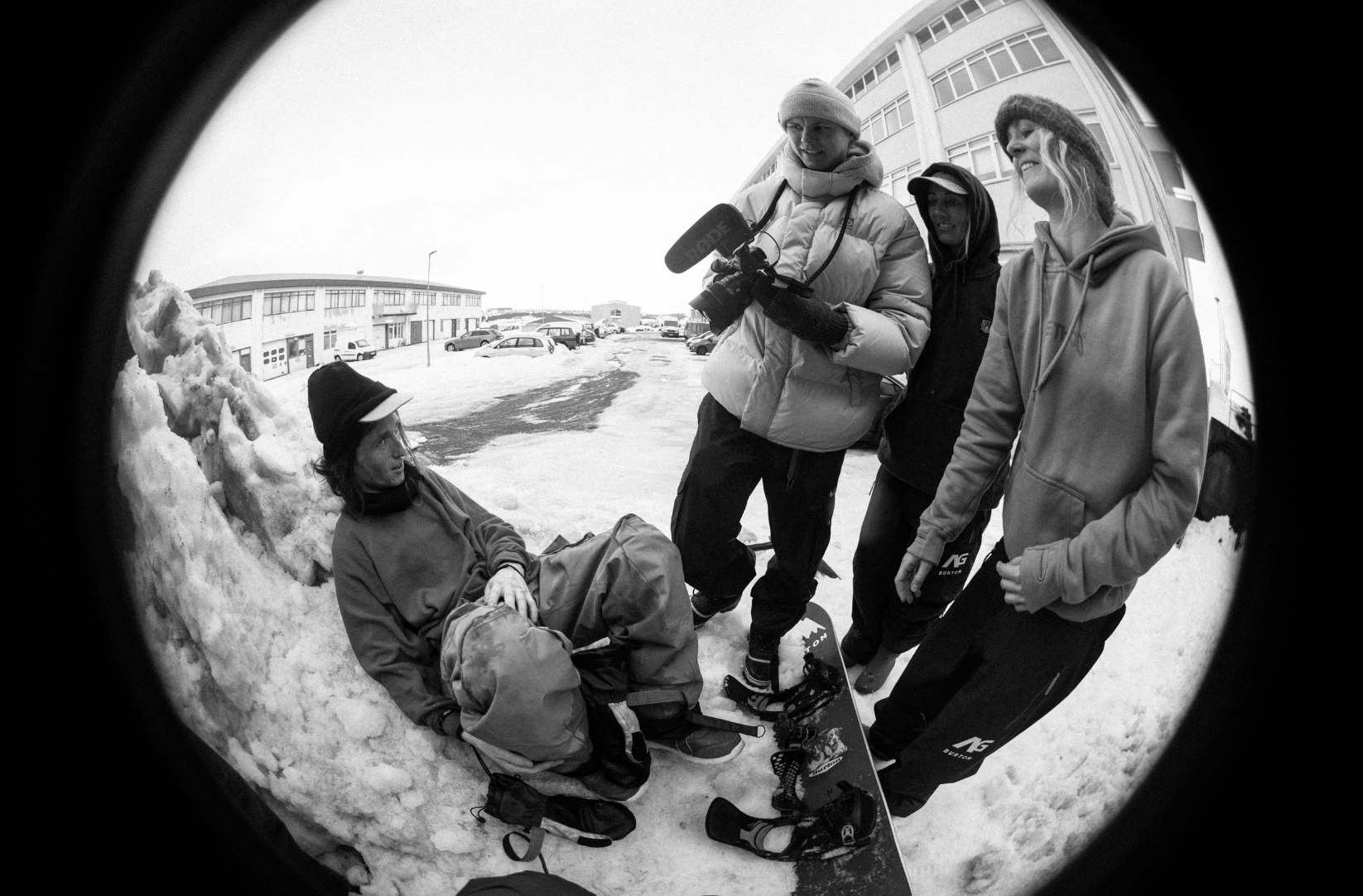 Eight minutes. That's how fast the weather changes in Iceland. At least that was the result of our amateur meteorological observations from the ten days we spent there. If the weather is shit, just wait eight minutes and it'll change to something else. It might change from really rainy to really windy, but just wait another eight minutes and the sun will probably come out. I suppose we are on an island in the middle of the North Atlantic Ocean, so we can't be too surprised that the weather is extreme. Henry Jackson told me he was here once in a huge storm, and the road blew away. No joke, the wind was so strong it blew pieces of the actual road away. It's common knowledge in Iceland that you should always hold on to your car door when you open it, incase the wind gets hold of it and it smacks into something that it shouldn't, like a child, or a defenceless animal.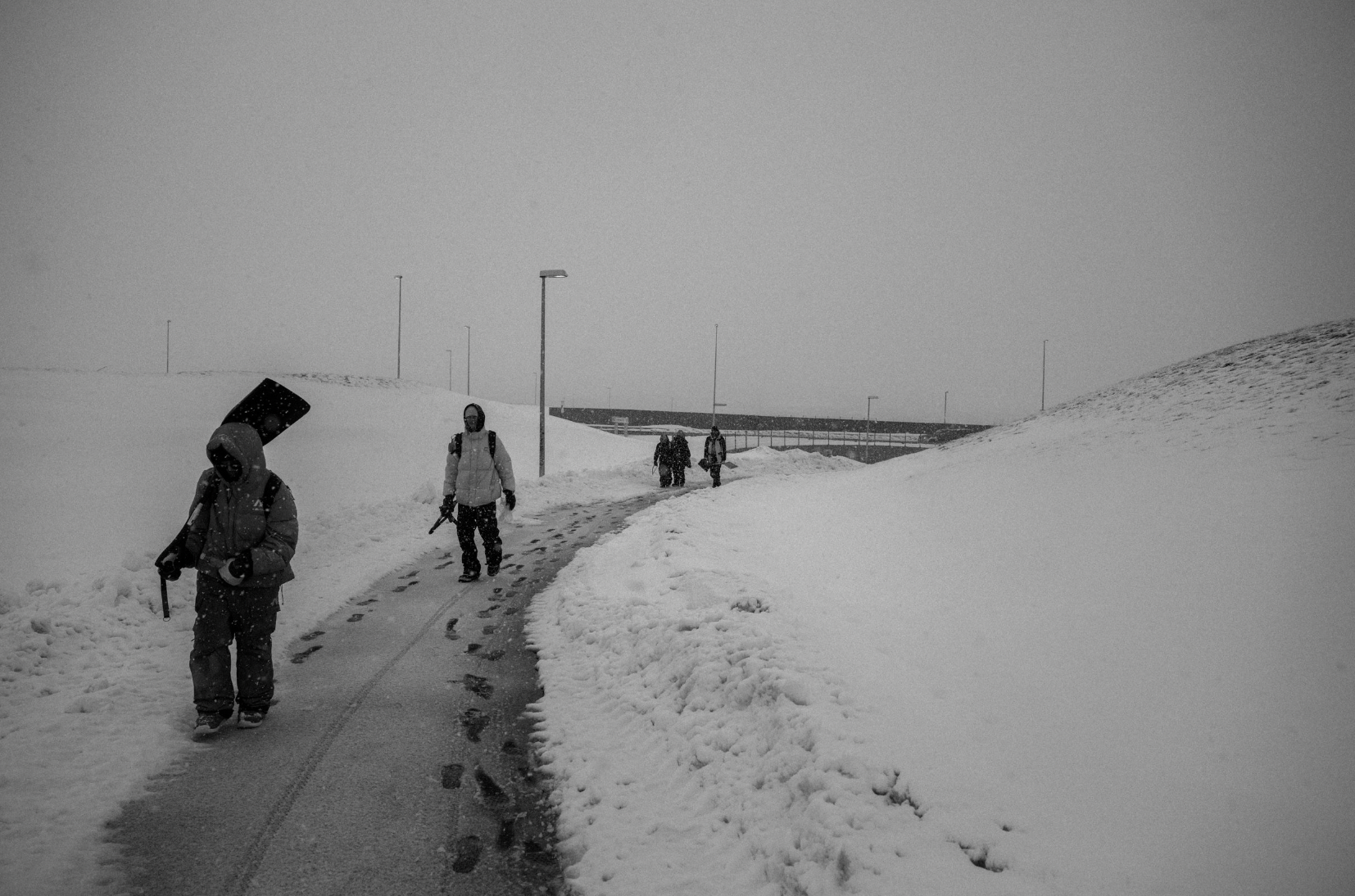 Let's backtrack a bit. Last week, my phone rang. Caller ID: Ylfa Rúnarsdóttir. She tells me that Reykjavík has snow, and that she's going there with Maria Thomsen and Nora Beck, and asks if I want to come and shoot. Is that even a question? Yes. Yes I want to come. Three of the sickest street riders out there? I don't care where they're going, if there's a chance to come and shoot, I'm there. Ok, skip forward a bit. I've just landed and been picked up by Ylfa and Maria, they're driving Ylfa's mum's Mitsubishi Land Cruiser. Ylfa is pretty small, and she looks even smaller in the big truck, with the seat as far forward as it can go. It's baller though, and she suits it.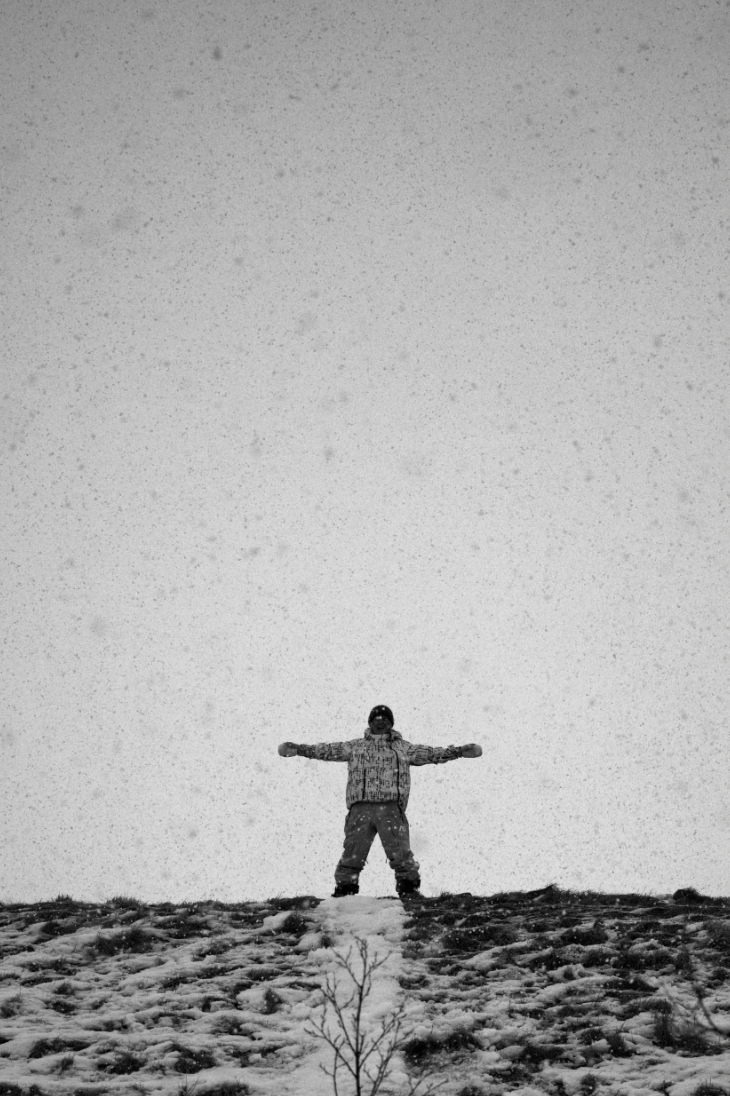 On the forty-five minute drive from the airport, I'm informed that there was a huge rainstorm that morning which is wiping out snow. Ok, no big deal, it looks like there's still lots around so we should be all good. Then I hear that Maria's board bag is lost somewhere in transit, and that she also tweaked her knee a little bit a few days previously. Ok ok, she's not out of the game, but she might not hit anything too heavy. Think positive though. Then I hear that Nora rode into a tree yesterday and went to hospital, fearing she'd broken her shoulder. Ok ok ok. It turns out she hadn't broken it, but had landed directly on an older injury, and it felt like shit. Ok ok ok ok. There's one rider left, is it actually ok..? Ylfa doesn't seem to be damaged in any way, and she's unfailingly positive, so I put my trust in the fact that the crew is rad, and things will work out. For the most part, they did. Ylfa's parents got COVID, and then so did Ylfa, but the snow stayed on the ground and everyone in the crew stacked a bunch of quality clips, documented by Dave Walcer and Gunshow. More importantly, I got to see these three women riding in person. This was the main reason I came, and was a real treat to see them tearing up the streets. Ylfa sees spots and tricks differently, and I like that. Maria's warmup tricks are just as sick as the trick she actually wants to film, and I really like that. Nora is either going to get an insane clip, or she's going to eat absolute shit. That scared me a bit, but fuck it, that's her style, and I'm down.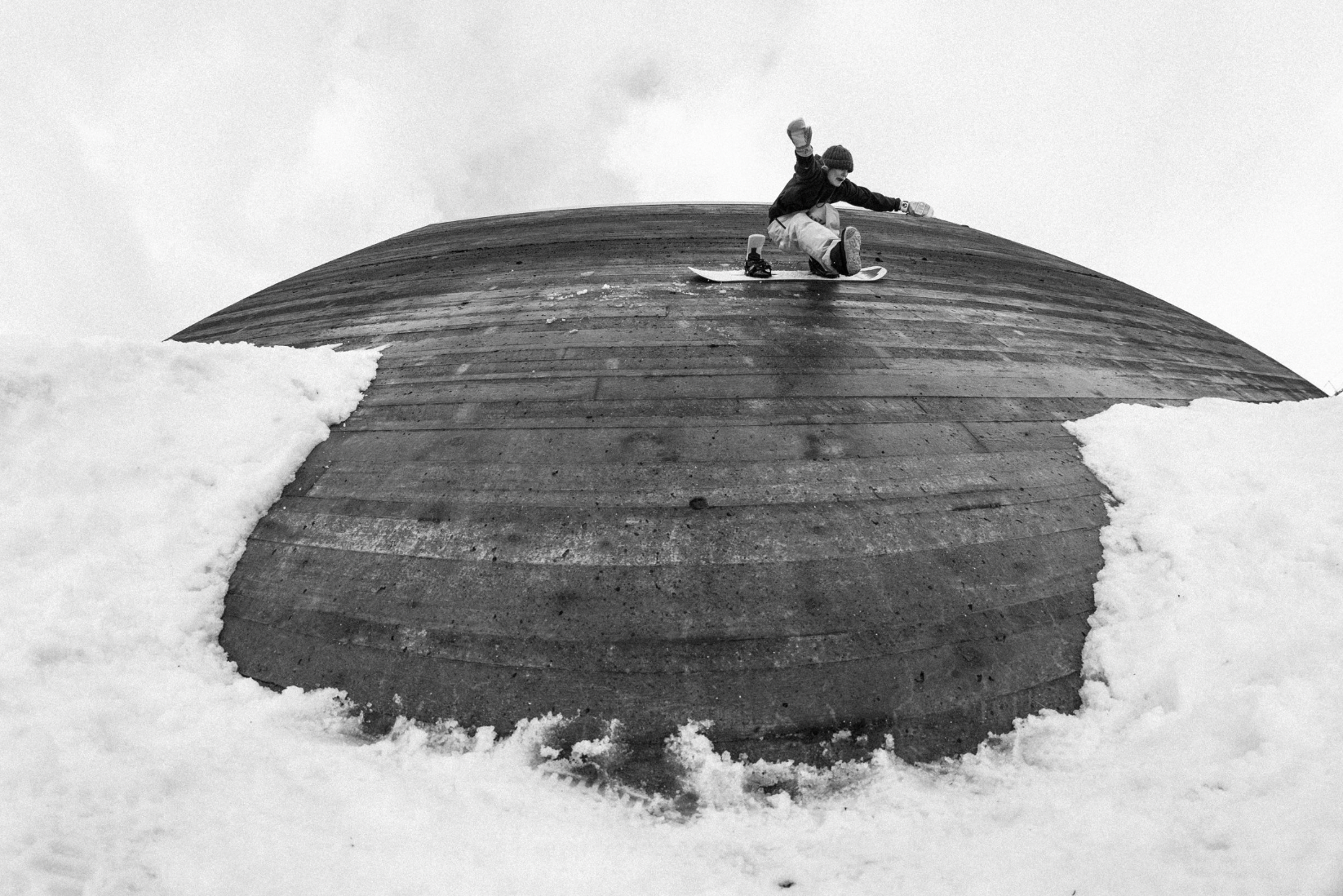 Massive thanks to Ylfa's parents for hosting us, feeding us, treating us like family, and hiding in their rooms when they had COVID so we could enjoy their house. We were treated far better than we deserved, and probably far better than we ever will be again. Also huge shoutout to Gunshow for driving, showing us spots, giving us his time and being an all-round legend. Snowboarding wouldn't work without people like him.
Click HERE to watch the video, it's going to blow your mind.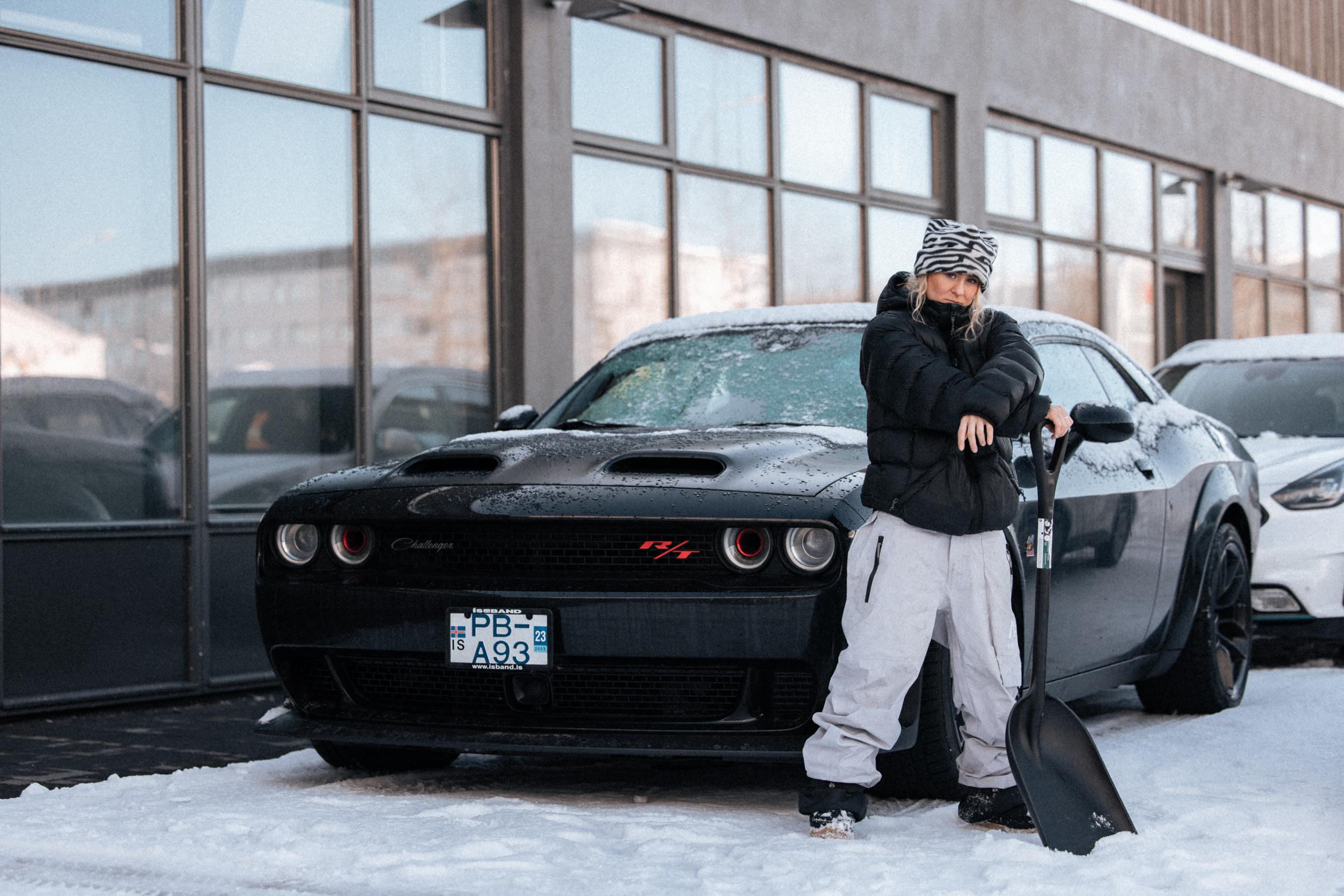 Ylfa Rúnarsdóttir
Baby Yoda, Spiderman and many other legends showed up to Maria's spot this stormy day in February. The reason for that was 'Öskudagurinn' (The Ash day). It's an Icelandic tradition where the kids dress up and get to be whatever they want for a day.
The original purpose and meaning of the day were lost centuries ago, so as a kid, this day meant dressing up, singing songs and eating candy.
"Slá köttinn úr tunnunni" meaning "Beat the cat out of the barrel", is a part of the tradition. A barrel or a box filled with candy hanging from a rope in the ceiling. Everyone gets one blindfolded swing at it with a bat, and when it cracks open, the fight for the candy is on. Another tradition is singing songs for the workers at local businesses and getting candy in return.
I remember as a kid, I wanted to be multiple things at the same time, resulting in me creating some crazy outfits with my parents. A king-clown and a skeleton-cat-vampire are good examples. Yes, all over the place, but I would be so proud of my costumes that I didn't care that no one knew what I was supposed to be. I was so excited about it as a kid that I couldn't sleep for nights before the day finally arrived.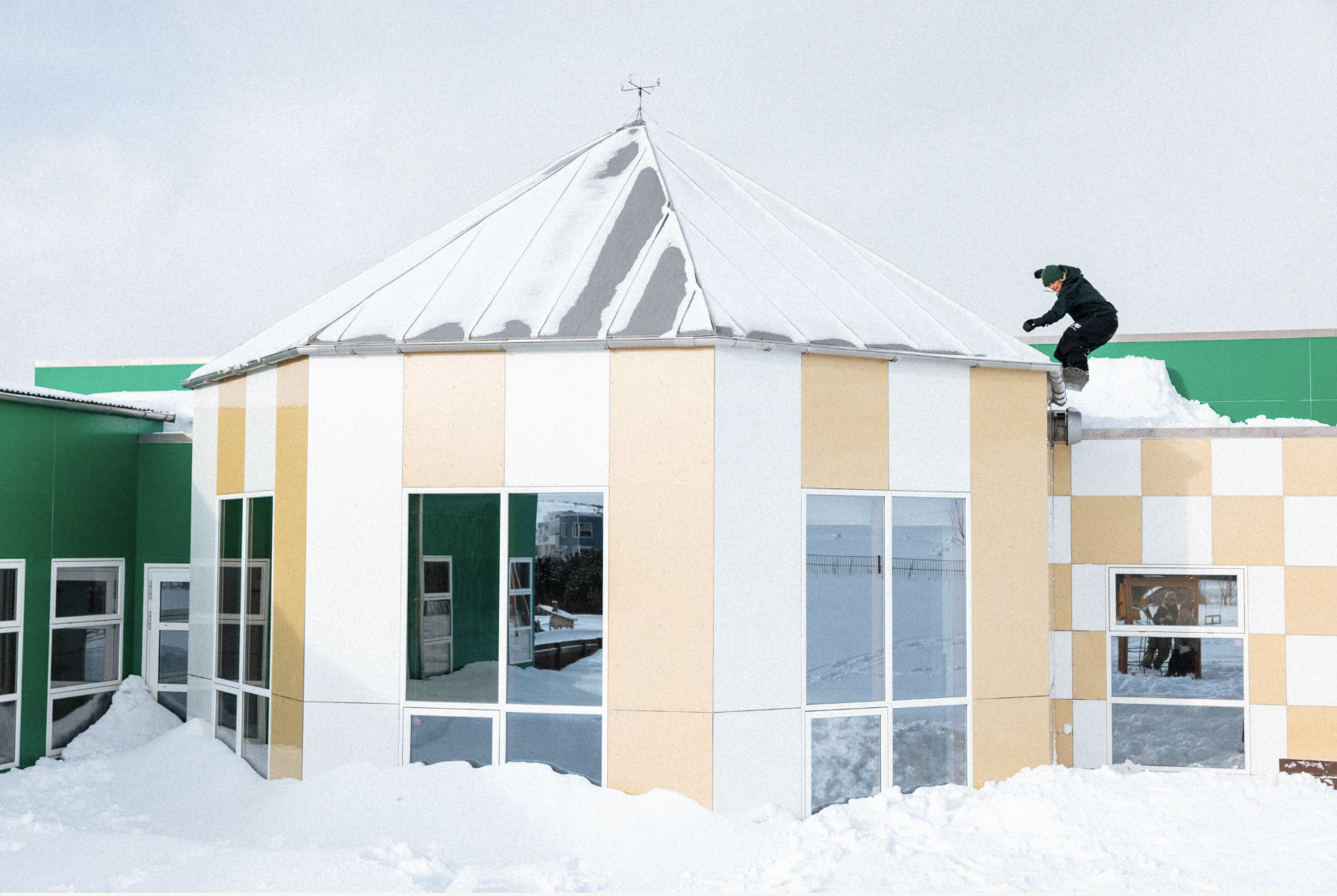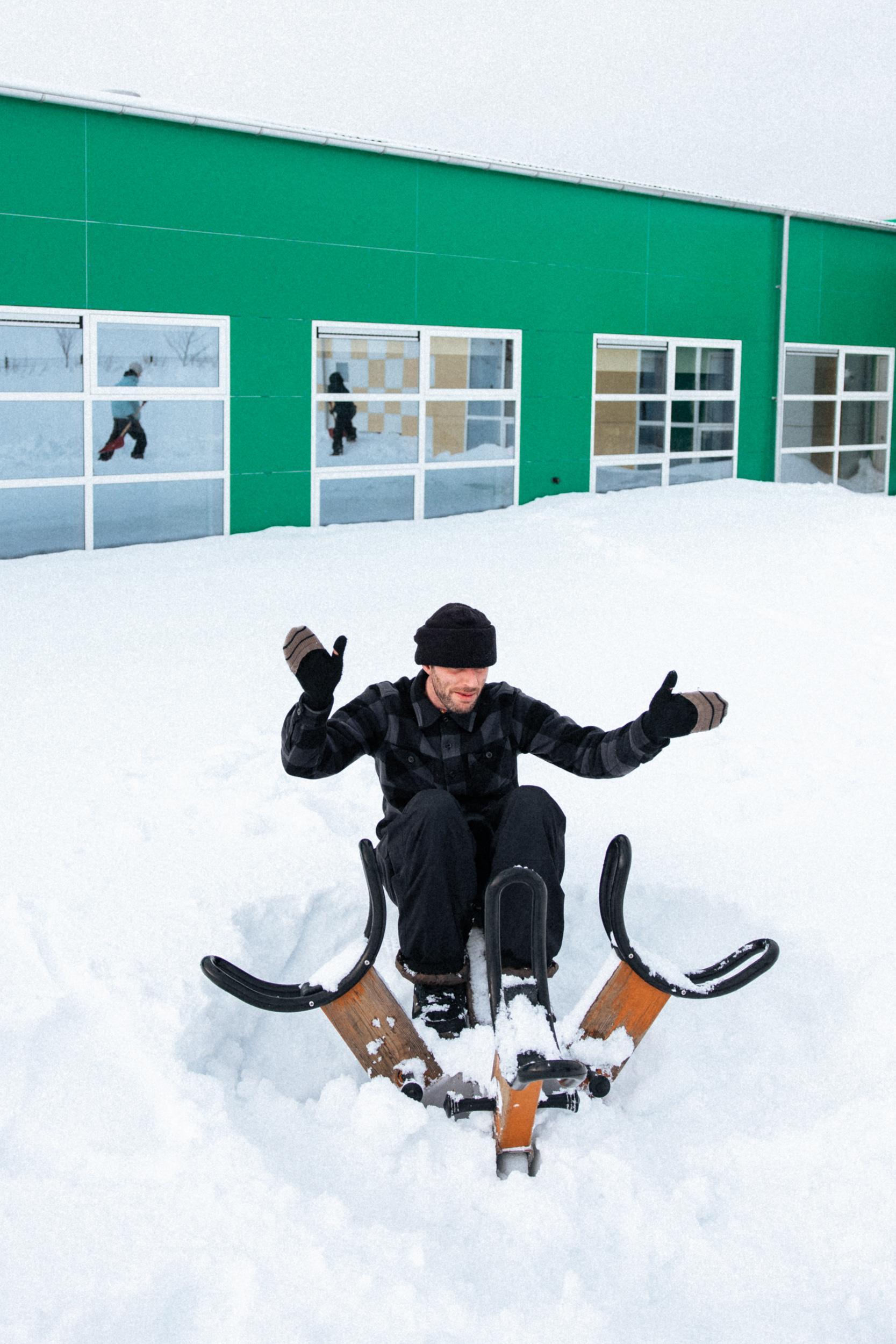 Dave Walcer
'HOT COCO', the name of our movie, originally started from stopping at gas stations (where you do most of your grocery shopping on rail trips) for snacks and hot beverages in between spots. We went to a lot of spots. We got a lot of hot chocolate.
*A little backstory on the spelling.
Ylfa went to Las Vegas or somewhere like that, and she was showing us her pictures of the trip. In one of these wholesome photos, possibly on The Strip, some woman was photobombing her, wearing a ridiculous shirt that read 'COCO'. We knew instantly that this was the 'HOT COCO' we'd all spent so long talking about.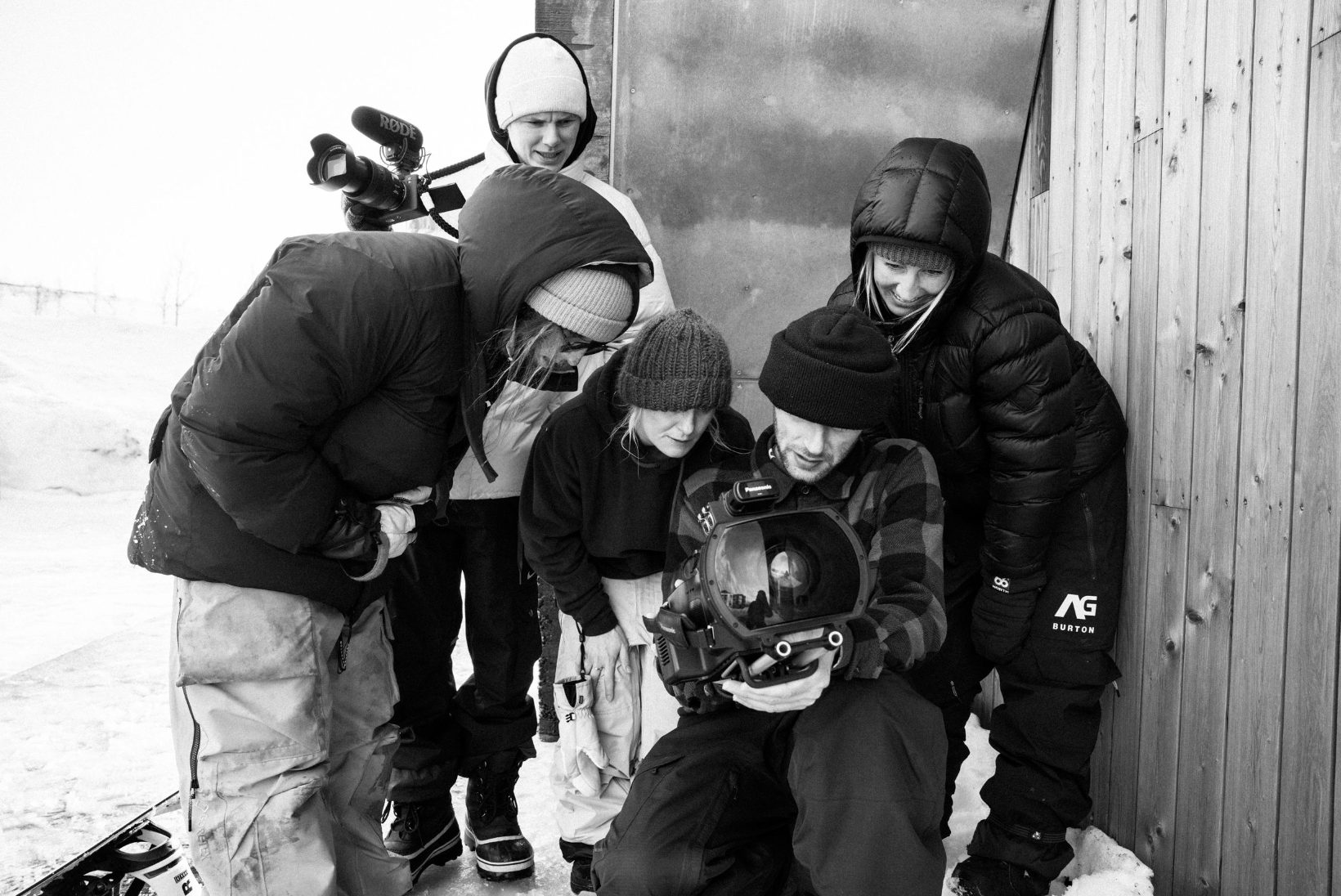 Gunshow
Weather was fucked, but the disco was on!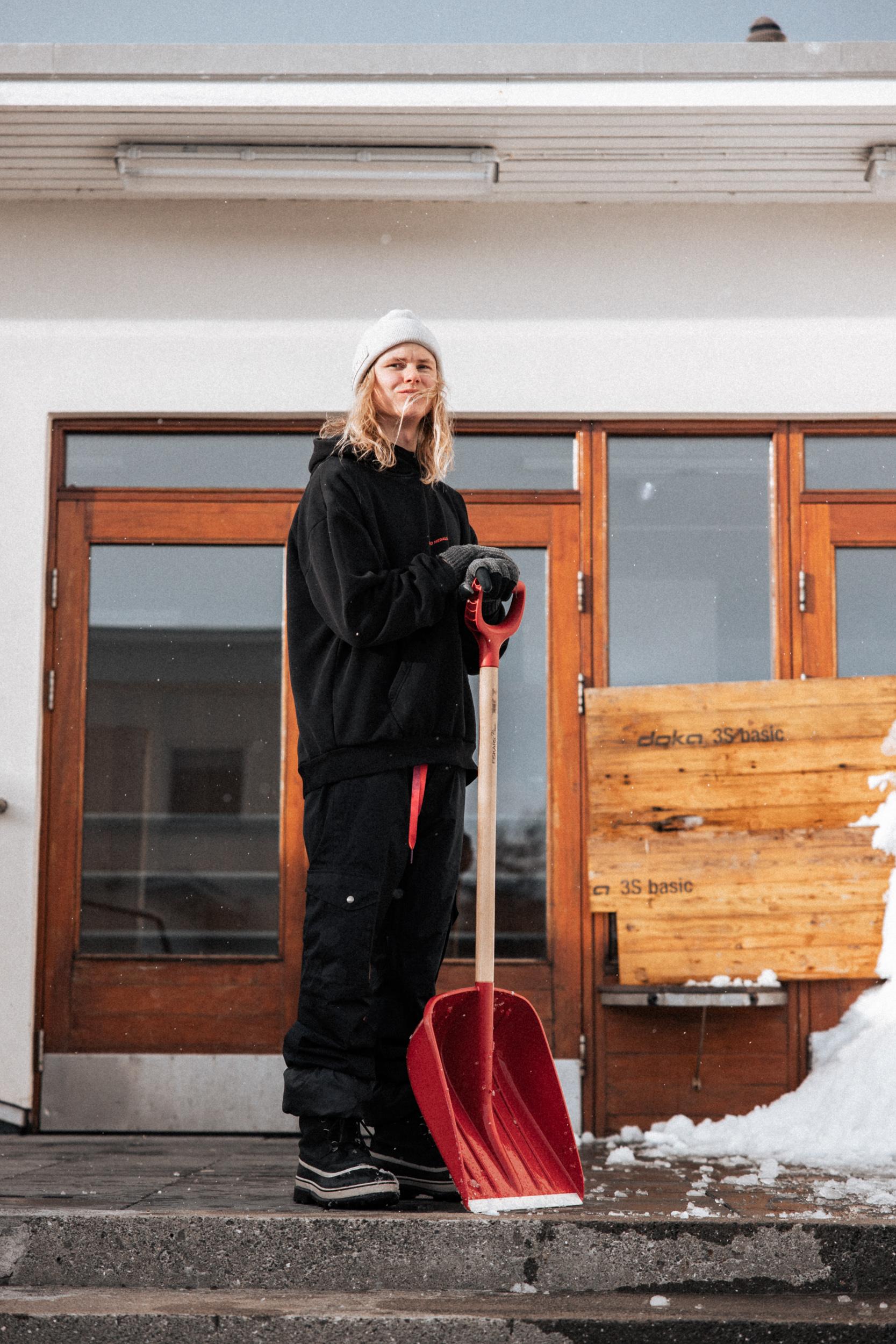 Nora Beck
Iceland is a beautiful country. Continent. Country/continent combo. Like a cold Australia. My first foray into Ylfa's homeland could easily be described as hectic. Between a lost board bag & my never failing ability to be dead weight, we were not off to a great start by the time Theo came to town on day seven. Maria & Ylfa, bless their hearts, had been more than patient while I spent days sick, messed up my shoulder and generally did nothing but bring a bag of my own troubles halfway across the world. But between the never-ending storms and the covid outbreaks, we all managed to get through in one piece. Just maybe a little soggier than we went in.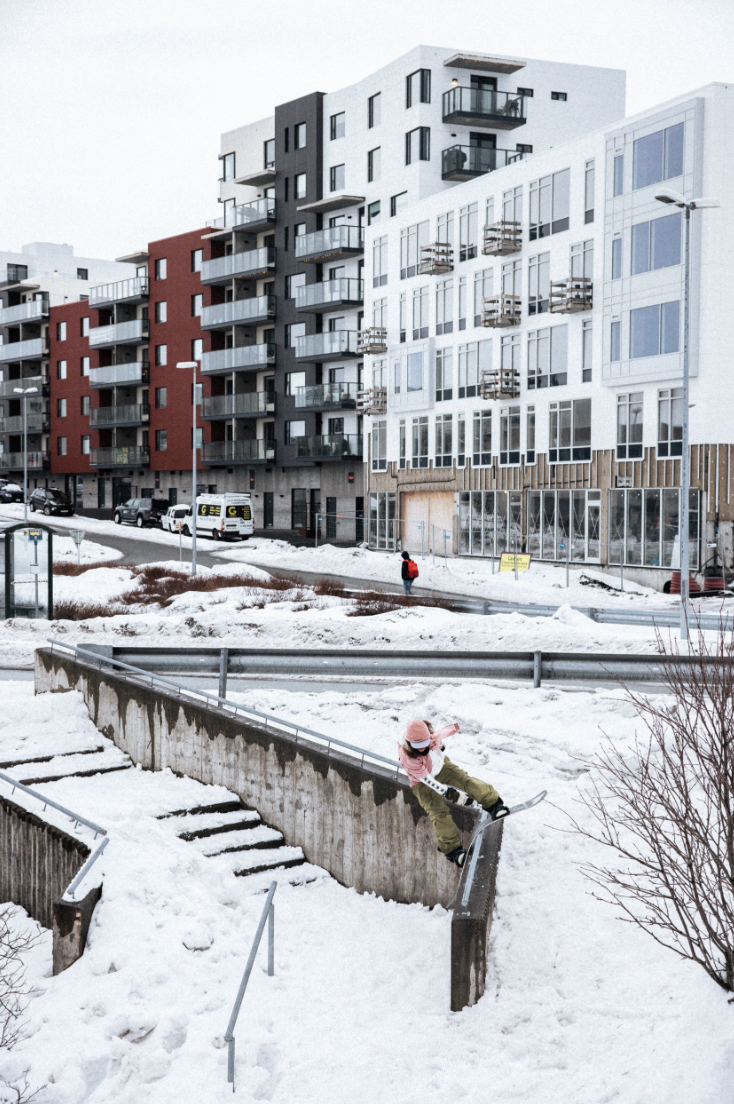 Maria Thomsen
I have never been to Iceland, so when Ylfa told me there was snow in her home town Reykjavík, I was down. I love going to new places. After booking my flight, I started looking at old Haldor and Eiki videos, but I don't seem to see many rails. Ylfa calmed my nerves when her friend had let us in with a spot album, and there were tons of spots. I landed at 6am and my board bag didn't show up, but we went straight to the bakery to look at spots and drink coffee to keep me going. At 9.30 it starts getting light and we spot check the whole day. We meet up with Gunshow (Gunnar), a true legend of Iceland, and I find a perfect c-rail that gets me really fired up.
There's a storm warning for the next morning, and we realize that we can't snowboard. It's extremely windy (this happened like three times in the two weeks we were there). We quickly learn from the Icelandic people that when the weather is wild, you go to the pool. The place is always packed. On the seventh day, my snowboard finally showed up. The c-rail is on for a battle. I'm nervous and excited, and the weather is changing between snow and rain. We set it up the night before, but the rain had melted the whole thing, so we built it again. I can't remember how many hours I spent trying, but at some point, I have to take a break and go under the bridge to keep dry for a minute. Everyone is cold, and I quickly realize that I have to keep moving. I can't remember how long it took me, but I'm stoked to land it and thankful to the crew for sticking it out with me in the wet and windy weather. This ended up being my favourite clip for the movie.
Click HERE for the full story behind that shot that ended up being the cover of Issue 23.2
And do yourself a favour, go check that rad clip among many others in HOT COCO