Dillon Ojo Rorschach Interview - Dillon Forever
Posting our printed 'Rorschach' interview with Dillon Ojo here for all to read in this circumstance is heart-breaking. Taken far too soon, Dillon was inspirational to so many with amazing personality, a remarkable individual and an unforgettable snowboarder. Thank you Dillon for the energy you brought into the world. Your style, your approach to life lit the way for so many. You will be dearly missed.
Photos by Cole Martin
What do you look for in a night club? What separates the legendary ones from the lame ones?
A good club always needs a good DJ and a good dance floor to get jiggy. I definitely need Coronas on deck and it's even better if they're under $8. Also, the girl-to-guy ratio needs to be good or else no one is going to dance. The lamest clubs are the ones with a dress code because that usually attracts the wrong crowd for me.
Any Montreal club recommendations/tips?
My favorite club is called Apartment200 because my friends and I DJ there and the music is usually on point. Another one that is really fun is Don B Comber. The top floor has a huge sunroof and there is usually a bunch of chicks.
What cities have you been most impressed with, in terms of DJs and club scenes?
I think Montreal and New York are the places where I've had the most fun partying. I know that London has always been known for crazy parties and wicked DJs, so I'd like to check that out one day.
When rolling up to a hot nightclub, how many dudes, is too many dudes? Is there an unspoken ratio?
I think that your squad needs one lady per three dudes so that you don't have a hard time getting in. The key to getting into most clubs is the ladies. My friends and I usually roll man heavy so it's sometimes a hassle but we figure it out most of the time. (laughs)
When you DJ, what sort of stuff do you like to spin? What will you never spin?
Where I usually play, I'll select hip hop, house and dancehall. I don't think I'll ever play EDM.
Do you feel like some DJs are crossing a line with the amount of programs and "help" they use? Any modern DJs you are super hyped on?
No, not really. I think that all the new gear just opens up cooler ways to mix music and to integrate new sounds. With vinyl, you're very limited as to what you can do effect and mixing-wise. But with digital, the possibilities are endless. However, because of digital programs, too many people who have bad music taste are getting into DJing now because of how easy it is. Currently I'm pretty hyped on Jordan from Majid Jordan, Jetsss, Tona and Brodinski.
Your friends speak of your taste for clubbing but also that you're often the first to wake up. How do these two worlds work together?
(laughs) Yeah, I try to be up early to get as much of a day as possible. I don't get hungover yet, so I can literally just party every day and still get up feeling good. Kind of a bad thing but I'm still productive so I'll be all right!
You're a coffee man, correct? Got a brand or brewing process you really like and think is superior? We heard you flew to Russia with a personal stash in your bag.
I'm heavily addicted to coffee, because of the act of it. For instance, I like walking around with coffee, meeting people for coffee, driving with it and just like keeping my hand busy. Kind of like cigarettes. My favorite brand is probably Dispatch Coffee. They got one near my apartment, so I go a lot.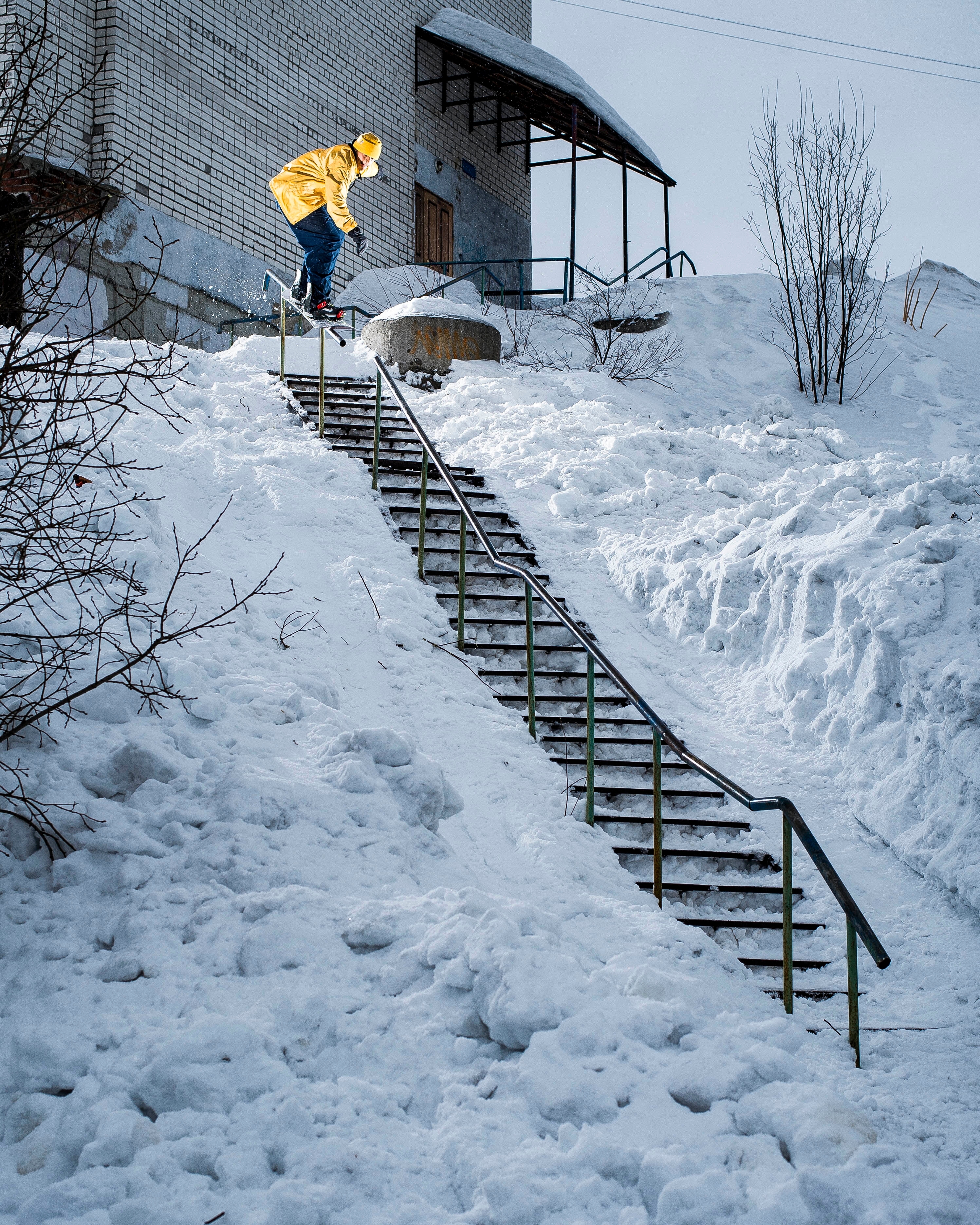 Rumor has it you took the stage in Japan on a Vans trip alongside some local hip hop talent? What's the story there?
Such a random night. I got a clip that day and it was a Friday in Japan so I was definitely trying to party. Everyone was pretty beat so most of the group stayed in, but Teddy Koo and I were fired up. Even Darrell and Marben tagged along, which is funny because they're the older guys and should be the ones who are tired (laughs). So I get to the club and there was a rap show but no one was on the stage with the rapper and DJ. In Montreal there is always a crowd around the show or DJ. I asked Teddy if people went up on stage to hype up the show and he said no, but that because I was the only black guy, if I did, people would think I was a celebrity. So I went up and partied with the DJ and rapper and all the girls started freaking and taking photos of me, thinking I was a big shot or something. One girl thought I was Jeremih. (laughs)
You ever DJ shows?
I've never DJ'd a show before, only after-parties for shows.
The Vans team has got to be one of the most exciting teams in the game at the moment. What's it like being on the road with that gang? Anyone always playing "dad"?
It is so much fun because all the guys on the team are guys I know and really vibe with. It's almost like I handpicked the team myself! The dad for the rail part of the team is Kuzyk. He's always on point and is the guy everyone goes to for advice. Harry is pretty dad-ly, too. He usually takes care of everything, which is cool because we're all lazy when it comes to the serious stuff.
Got any secrets or teases you can leak us from Landline? We are dying to see it.
Whole bunch of 16mm film.
Last words, any shout outs?
Shouts out to partying!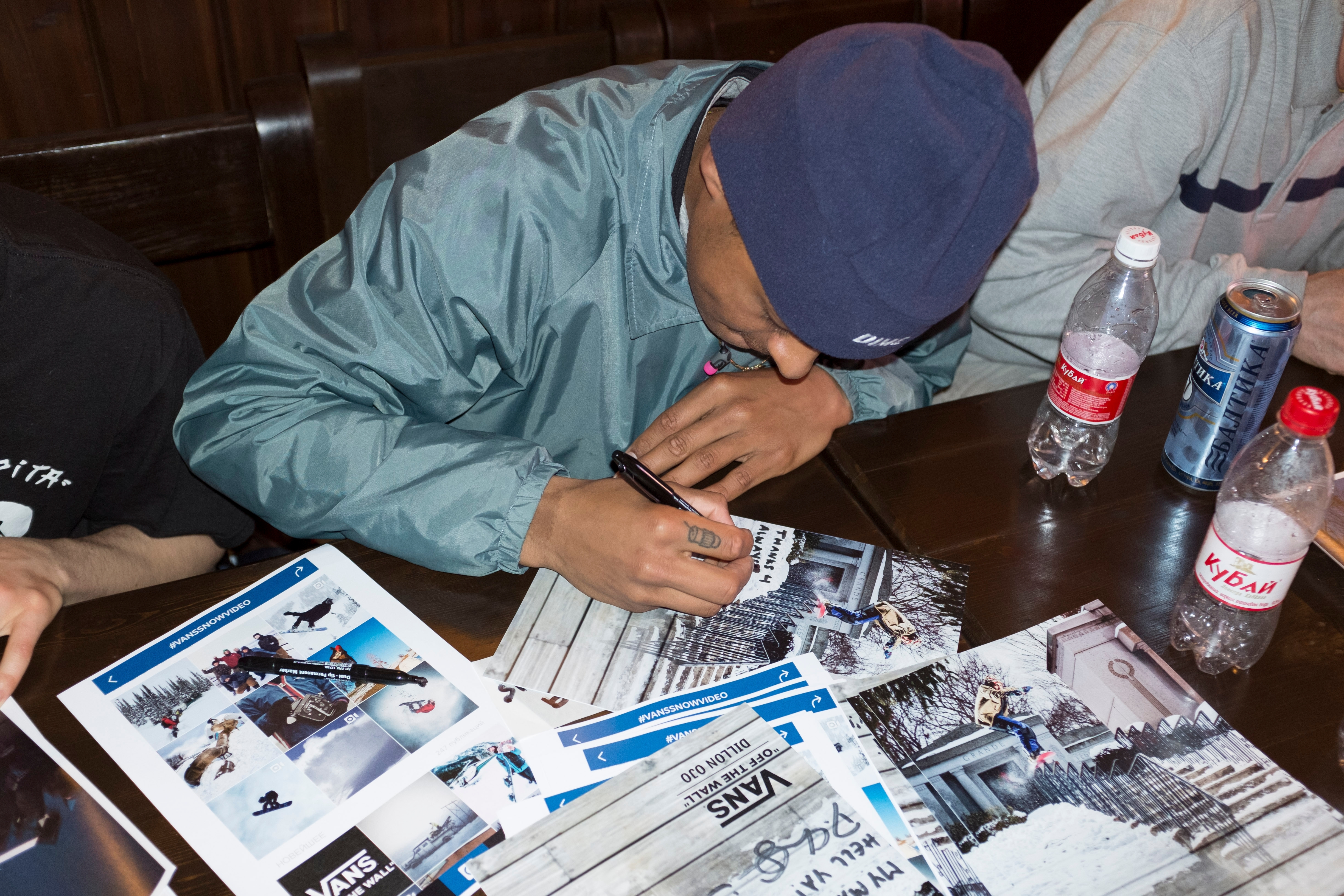 Watch Dillon's Raw Files edit from LANDLINE. So sick!