FSBS 3 with Seamus Foster
I met Seamus, Forest and Niels back in October at the London leg of the Human Nature show. It was a great party and we talked a lot about their plans for the winter. Since then we've been following their various journeys with wide-eyed wonder and have been blessed to watch some incredible snowboarding unfold across Europe and America as Forest and his band of merry men have taken full advantage of the winter that was. These frontside, backside edits are hands down some of the best we've seen all winter and it would have been plain rude to ignore the man behind the lens, Seamus Foster. He's absolutely killing it right now and is clearly very stoked on what he's been able to achieve with Forest. Not to mention that Forest has been crushing every spot he finds along the way. FSBS 3 may be the last edit of the winter, but it certainly won't be the last we see of Seamus and his beautiful camera work. Read on to follow our conversation all about FSBS, camera setups, getting to know Forest and his plans for the rest of the year. Well done Seamus, keep up the positive vibes and amazing edits. - William
Photos by Seamus unless stated.
---
Flew to Europe and rented a van. Ate tons of bread. Drove around a lot and snowboarded a bit. It was one for the books. Grab some homies and go somewhere new, it's the best.
Featuring Forest Bailey, Niels Schack & Max Tokunaga
Filmed & Edited by Seamus Foster
Music: Ruth White - Flowers of Evil
Audio Sports - Never Personal
Broadcast - Tender Buttons
Broadcast - How I Miss You
Kindly supported by Adidas Snowboarding, 686 Outerwear, GNU snowboards and Dragon Optics.
---
Yo Seamus, not sure if you remember but we met at the London Human Nature show, you disappeared briefly with Niels and Forest to hit the Basquiat Exhibition at the Barbican, but that's another story. Where did you head after the London trip?
Haha yeah, I remember! That was a hectic and fun night. But yeah, after London we went to Austria and met up with sandwich expert Sebi Madlener. He showed us around and we filmed pretty much every day for 10 days. Just goes to show how crazy good Forest is. He got so much footage in such a short amount of time. Then after we said our goodbyes to Sebi and all of the wonderful people of Innsbruck we flew to Barcelona for a week of skating. That part of the trip was super random. We pretty much just went there because Gus Warbington was there for a semester abroad, and Niels last minute decided to come meet up. We got an apartment 2 blocks from MACBA and just went full skate-tourist mode for a week. We even saw Tom Penny. It was so sick.
That was all for fsbs1 right?
Yep, as soon as we got back to the states I started working on the edit and we had it out just before the new year.
fsbs2 takes place in Montana with the Snooze global homies, which was sick. Where was fsbs3 filmed?
Yeah so after Forest and I went back to the east coast for the holidays we met back up in Salt Lake, which is where I live. We didn't have a plan at all and Salt Lake didn't have snow, so we were trying to figure out where to go. Then Parker Szumowski and Colt Morgan hit us up and said they were going to Butte, Montana to film, which is like 6 hours from SLC. We tagged along and it ended up being the sickest trip. Then we went back to SLC where there was still no snow, so we just cruised back to Montana for another week. Huge thank you to the Snooze Crew for letting us tag along.
After those Montana trips, we decided to go back to Europe for another month, where we filmed most of FSBS3. It was Niels Schack, Max Tokunaga, Forest and I in a van for a month with absolutely no plan except to be in Laax at the beginning of March for an art show that Forest was involved with. Other than those few days in Laax, we pretty much stayed in Italy the whole time, plus a few days in France. It was such a fun trip. Unfortunately, Forest tweaked his knee coming off of this giant DFDFD ledge in Italy and ended up flying home a week early. So Niels, Max and I kept filming for a bit then went to Genova and kicked it at the beach for the last few days. Shoutout Niels for being our driver the entire month because the stupid Americans can't drive stick.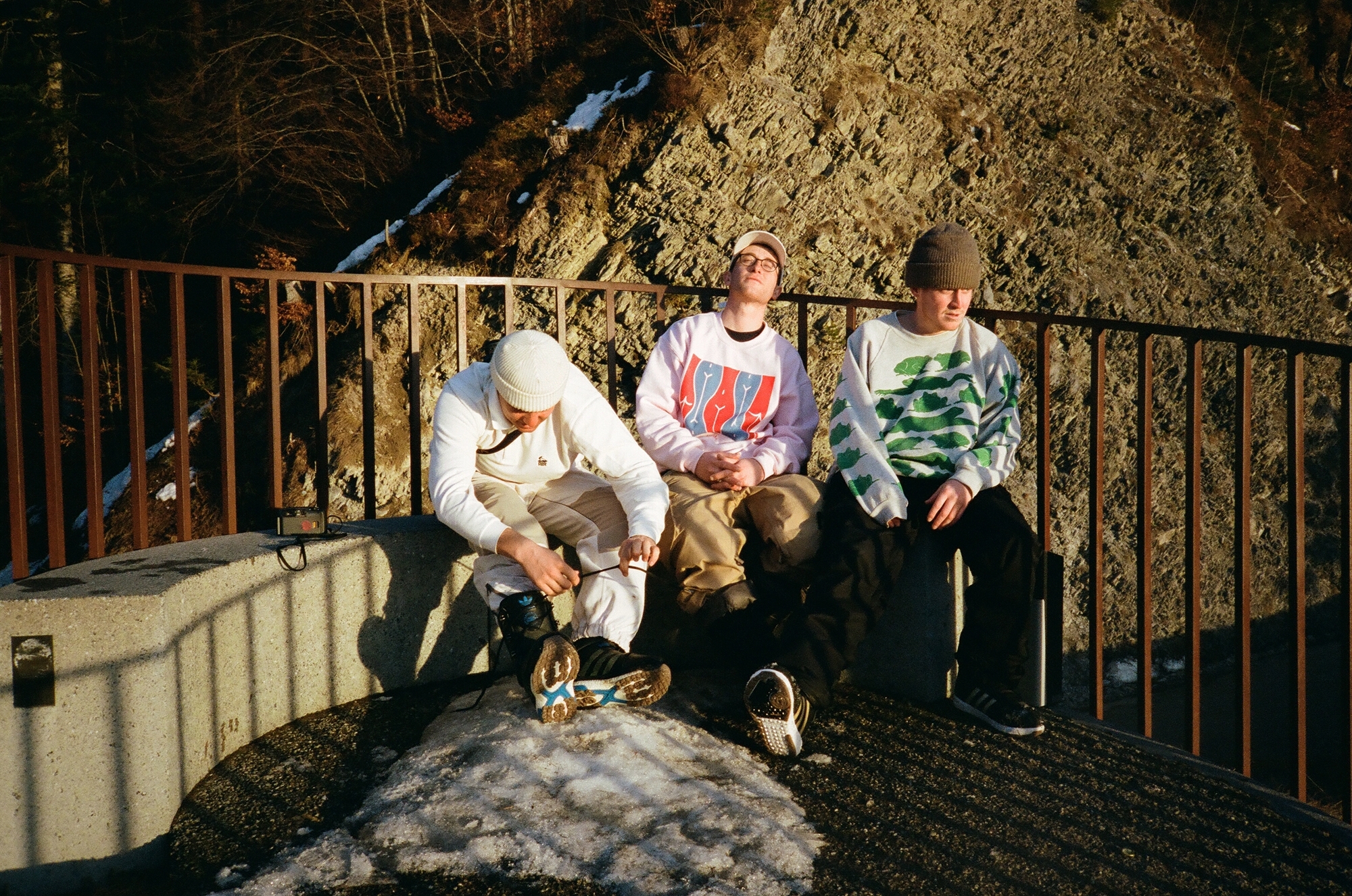 Where and when did you meet Forest?
We met last summer in Portland skating Esplenade, which is this spot by the river with some ledges and slappy curbs. I have a bunch of friends that live in Portland so I went out there to hang and skate. The first day we were there we went to Esplenade and Forest, Luke Mitrani and Aaron Hooper were there skating as well. We ended up hanging and skating all week. It was dope.
You guys also made a couple of accompanying zines to document your travels. Is that something you've always done or is it a new medium of creative expression for you?
I made some books for a class while I was in school, but other than that it was very new. I've always taken photos with this little Pentax point and shoot but never really did anything with them. Colt Morgan made a skate zine called "The Ghost is Clear", and I was very inspired by that. Then on our first trip to Europe, Forest and I shot a bunch of film and thought it'd be cool to make a zine to come out with FSBS1. Huge thanks to Colt for answering all of our Adobe InDesign questions. Forest pretty much designed that whole first zine. He killed it.
When did you first pick up a camera? What was it? What other sides of filmmaking/ editing are you interested in?
I think the first camera I ever used was this mini DV Handycam that my parents had when I was really young, maybe 9 or 10. I'd film my friends skating and BMXing in my driveway in Pennsylvania and edit on the first generation of iMovie. When I got a bit older I started snowboarding, then started trying to make snowboard videos. For the most part, I've only ever made skateboard and snowboard videos, but I'd love to try my hand at other sides of filmmaking at some point.
Let's talk about your camera setup. What does it look like at the moment?
I got the classic Panasonic HPX170/Century Xtreme fisheye setup. I actually just got the big Century xtreme lens this season, before that, I was using a pancake lens I got from Brock Nielsen, the same lens used to film the Givin videos. I always thought that was really cool because I used to worship those videos. I still do.
Oh man so do I. Givin was the best. So, what do you think will change about snowboard movies in the next few years? What will never change?
It's hard to say, I hope the classic video-part style will live on forever, but I think more and more heavy edits are gonna just drop online for free. It's been really cool seeing the House Call edits, Snooze edits, and Think Thank stuff coming out regularly. I get that it makes sense for brands to have videos come out in the Fall to coincide with the release of all the new gear, but it's cool to change things up and try new ways of creating and releasing snowboard videos.
Who was the biggest influence on you when developing your filming style?
A lot of people for sure, but early on it was definitely Ty Evans behind the Vx1000. "Yeah Right" was one of my first skate videos, and it absolutely blew me away when I was younger. Right now my biggest influences are my friends Jon Stark, Colton Morgan, Harry Hagan and Tanner Pendleton. Also, Connor Brown's videos were a big influence on me when I first moved to Utah and started taking filming/editing a bit more seriously. In skateboarding, I like pretty much anything Benny Maglinao, Bill Strobeck and Greg Hunt make. Also if you haven't seen "Spirit Quest" by Colin Read, do yourself a favour and pick up a copy.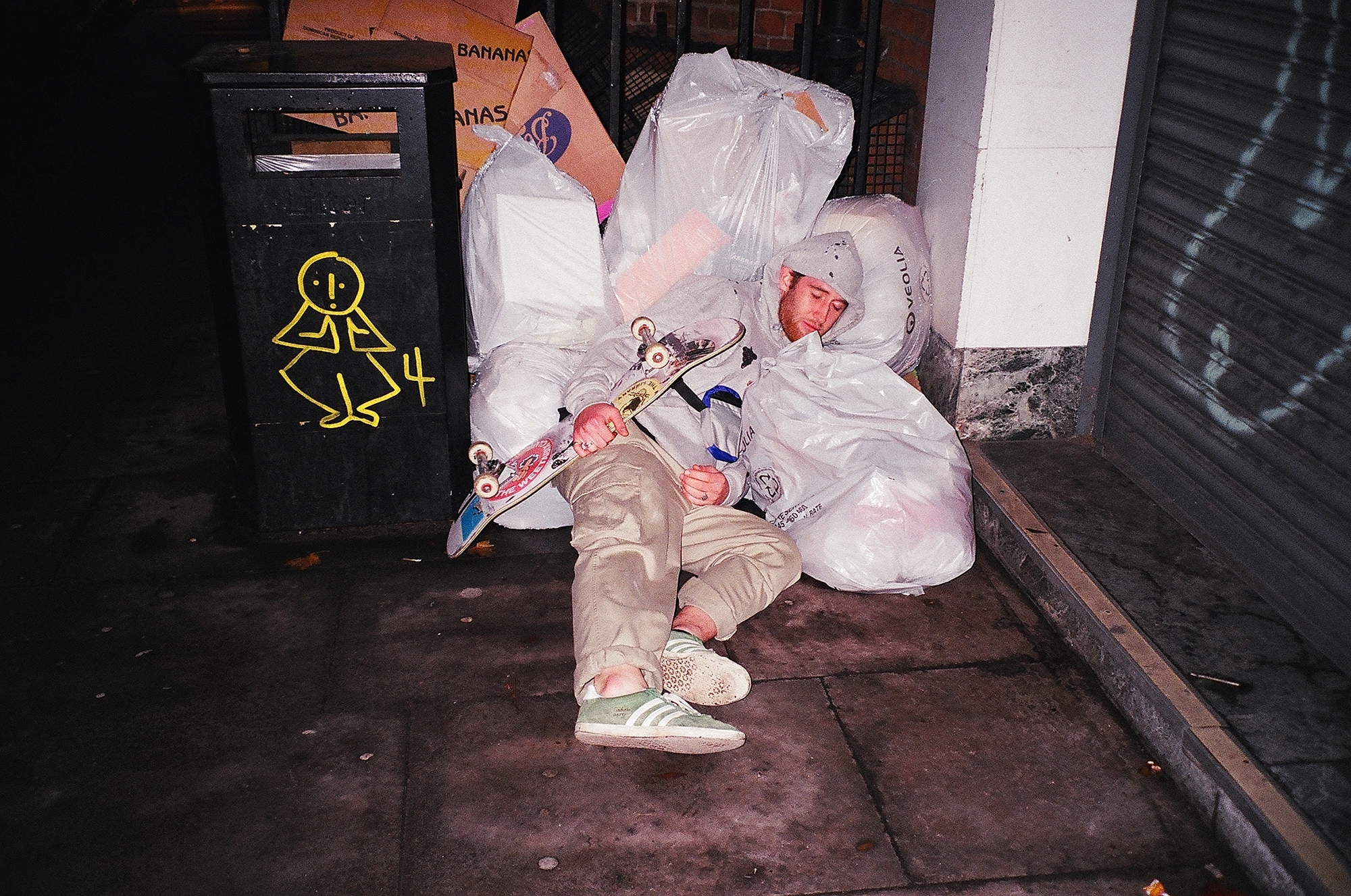 Have you been filming for any other projects this winter? What's your involvement with the Snooze crew?
Mostly just been filming with Forest for FSBS stuff. I went out with the Lick the Cat crew one day while I was home in Utah and that was really fun, those dudes are on some shit. And yeah, also helped film some stuff for the Snooze edits. Snooze is Colton Morgan's new site, it's really cool. I've still been trying to film skating throughout the winter as well. I really like filming skateboarding.
Can we expect a fsbs4/5/6/7/8/9/10/etc?
Haha, maybe?! I don't know, we're not too great at planning ahead, but we are working on a spring edit in Tahoe/Oregon, and hopefully doing a southern hemisphere trip this summer, so we'll see.
Any shout outs?
Shoutout Forest for asking me to be involved with this project, it's been an unreal experience. Also shoutout everyone at Adidas, GNU, 686 and Dragon for all of the generous support. Shoutout my family and my parents Mark and Teresa Foster for their unconditional love and encouragement. Huge thank you to Caleb Flowers at Hathenbruck in SLC, if you haven't seen our latest skate edit, check it out, it's called "JUMPERCABLES". Shoutout Brighton Resort. Also shoutout anyone who has ever helped me with camera/computer issues, I try to do the same if anyone ever has a question. Shoutout the STOOP KIDS, the caveys and the ootes. Esgo :)