Words and photos: Matt McHattie
Ischgl introduces a new retro era: reviving the legendary snowboard scene of the 90s, the BANKED AIR is a new event format with four hips at the top of the course which led to a banked slalom run. On the 27th and 28th of March, we held a test run for next year's event with an open two-day session where riders could hit the course alongside snowboard heroes of the nineties, and today's younger snowboard talents.
Almost 50 participants showcased their talent creating a relaxed vibe on the mountain, yet it was great to see riders pushing each other over the features, celebrating the sport which influenced the lifestyle of a whole generation in the 90s.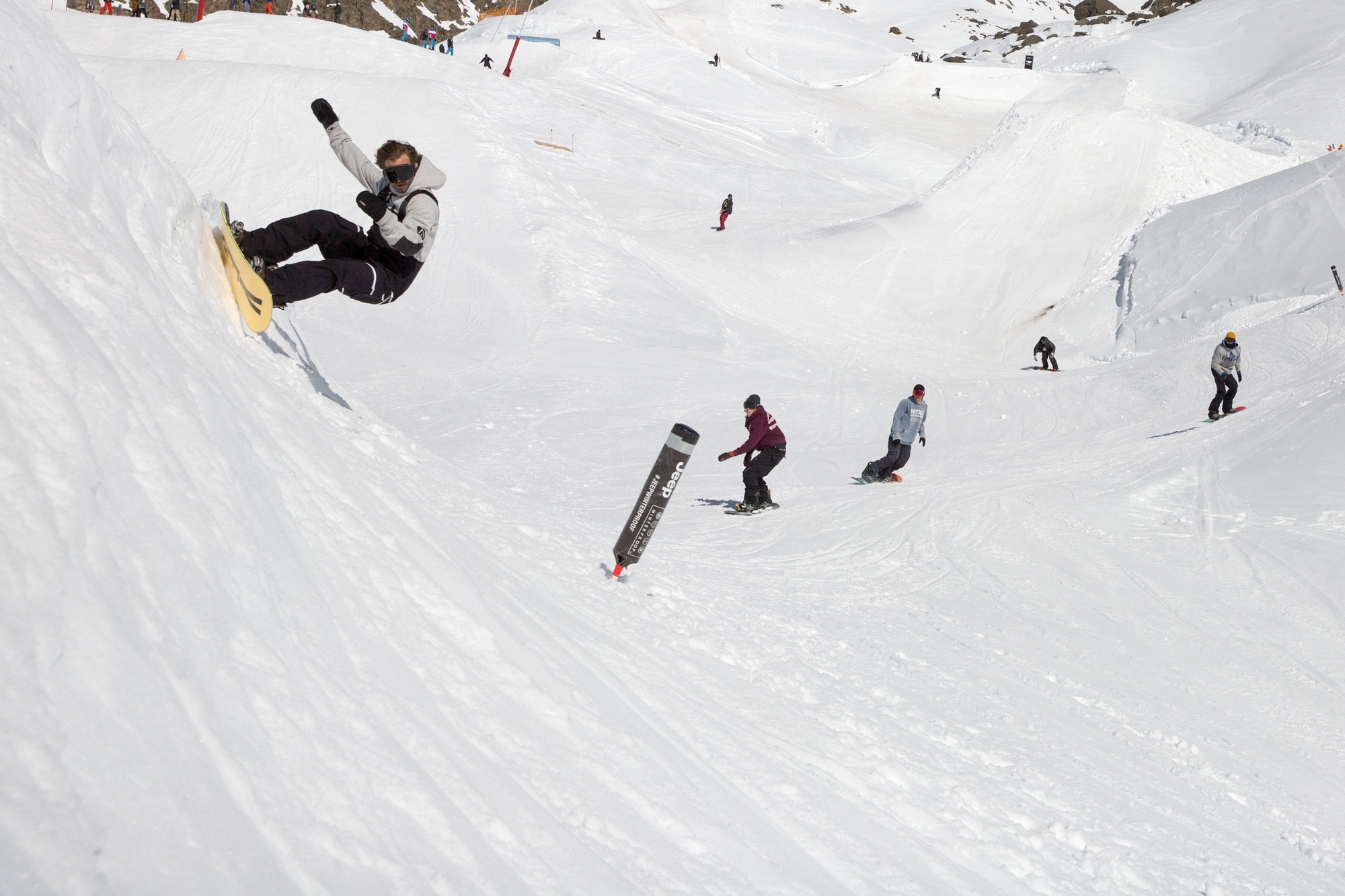 Ischgl has a long history of snowboarding events previously hosting the World Snowboarding Championships, the World Cup and other ISF World Tour events.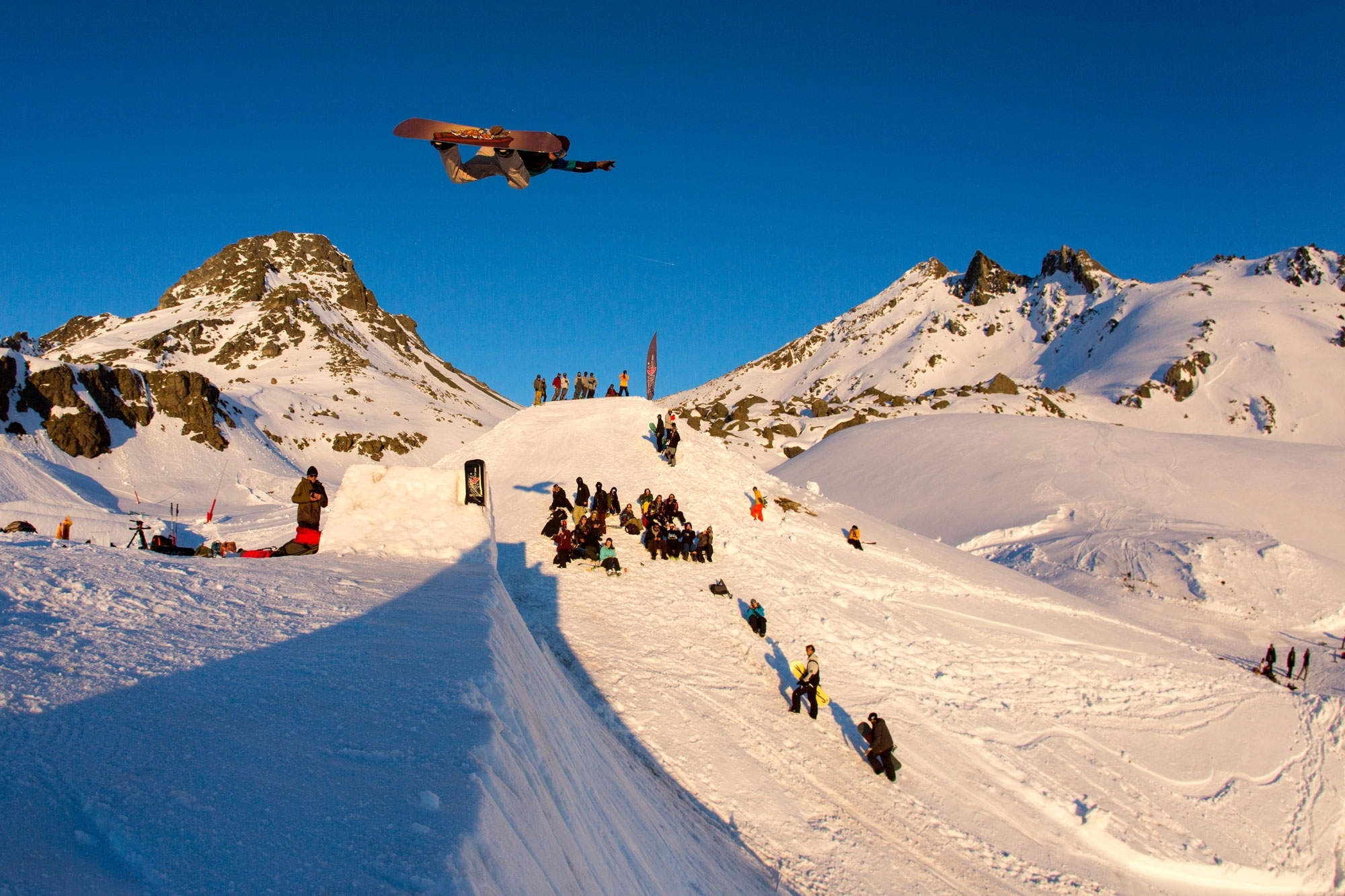 SPC park designer Klaus Marko aka Captain Chaos and Aesthitiker president Steve Gruber will come together again to create this unique event, which will mark the 25-year milestone of the first official world championship held in Ischgl. This is the same event in which snowboarding legend Terje Haakonsen won his first world title and will also commemorate 25 years for the Aesthetiker crew providing the perfect set-up to celebrate all that is snowboarding.
This new Banked Air event aims to showcase the snowboarding heroes of the 90's era who are still pushing the sport a quarter of a century later. BANKED DAYS will bring the young and old together where riders will be awarded for height, style and speed over the course.