The Lizard King Interview
Words: Patrick Harrington
Like any person with a stage name, pseudonym, or pen name, Lizard King is a bit of
an enigma. Most people know him as the wild, fast-skating, in-your-face dude who
opened the Deathwish video, made the cover of Thrasher and hit Bob Burnquist's
mega ramp in skintight jeans. Very few people know that his real name is Mike Plumb, that he is from Salt Lake City, that he is a father or that he has been apart of a tight-knit snowboard community for a long time.
This past year, Lizard stepped away from his skateboard a bit and in turn, grabbed a
snowboard to help refresh his mind. With the motivation of friends, his brother (photographer Bob Plumb) and some influential snowboard brands, the free-wheelin' skateboarder was found sliding on snow all over the world last year, bagging clips for both L1's new video Americana and Absinthe film's forthcoming release, Eversince.
I was fortunate enough to grab breakfast with this Salt Lake City icon at one of his favorite local spots, the Over the Counter Café. Over too much coffee and a seriously greasy American-Style plate of breakfast specialties, he divulged his love for snowboarding, how skaters perceive snowboarding, why his brother kicks ass and how he thinks his snowboard style is similar to that of a circus character. Ladies wildmen, this is the Lizard King interview…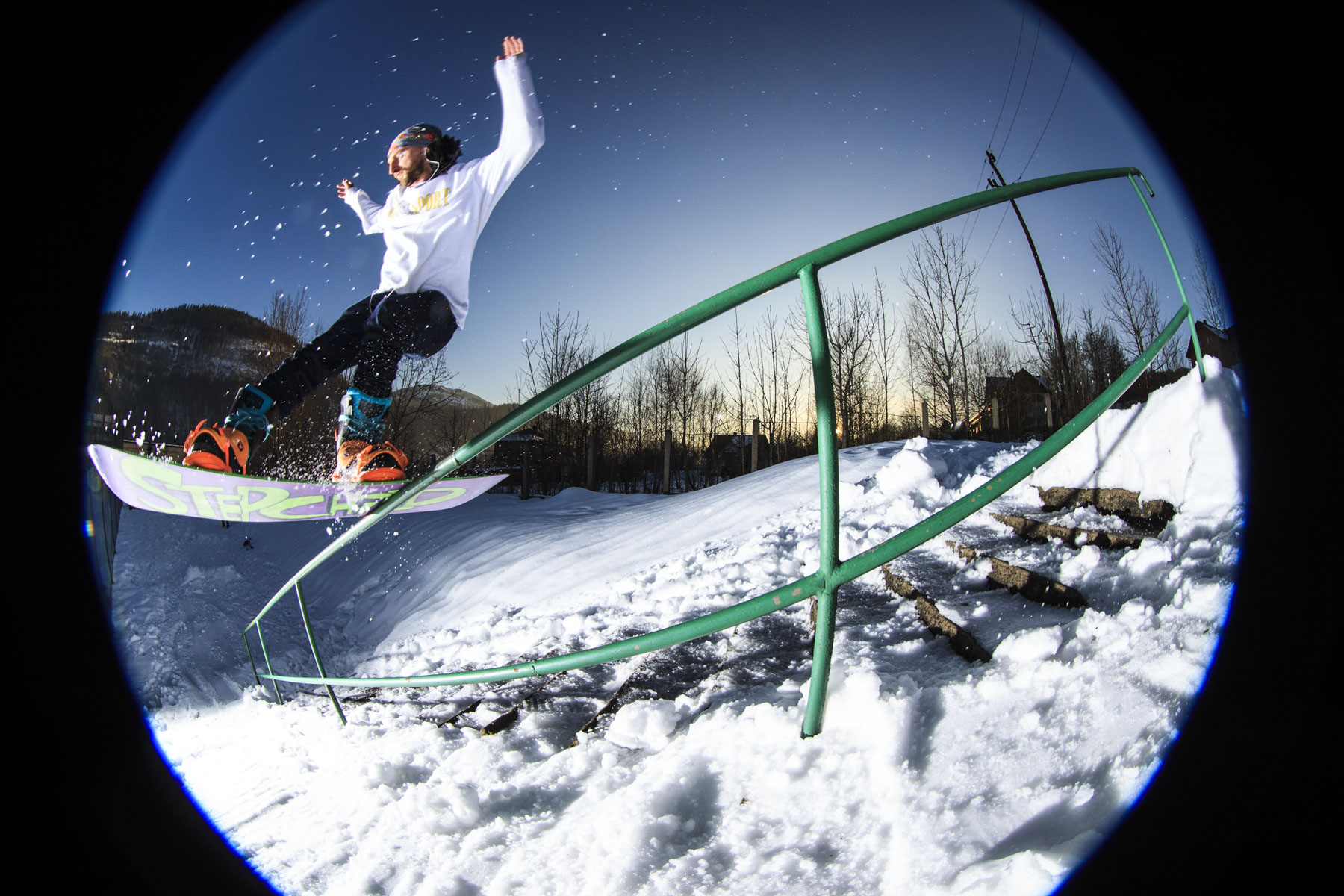 When was the last time you have snowboarded prior to this last season?
Like with boots and shit?
Yeah.
Probably about nine years ago, at least. I would go with just shoes on and borrow people's boards, like when I did the boardslide to five-0 in Bozwreck. Since I was just wearing skate shoes, I couldn't lean and use my ankles or do anything really, so I would just jump on stuff. Killer tuck-knees, though, with shoes. You can get the knee right below the board; I don't know how people do that with a regular snowboard boot.I hadn't snowboarded at a resort for at least eight or nine years.
What motivated you last season to start snowboarding as much as you did?
The Stepchild dudes hit me up and asked me if I would want to do a pro model board and I was down. I said that we should do one for me, as well as my brother, Bob.
How did that project come about?
Our buddy Twigs from Salt Lake works for Stepchild and he helped set up the idea with the main guys at the brand. Anyway, he hit me up and asked me what I thought and I was fucking down! I have always wanted my name on a snowboard.When I was a little kid, I wanted to be pro snowboarder. JP (Walker) and Jeremy (Jones) were my favorite people alive and I worshipped them, so it was cool for me to be a part of their world for a second. Plus, JP rides for Stepchild so that makes it even cooler. Once they gave me the board I said, "Fuck it, it's on" and I started shredding as hard as I could. JP hooked me up with boots and L1 did a collab with Kr3w, so I was dialed for outerwear and it all wound up leading to me going to Europe with my brother. I lived this pro snowboarder dream for an entire season (laughs). It was fucking sick!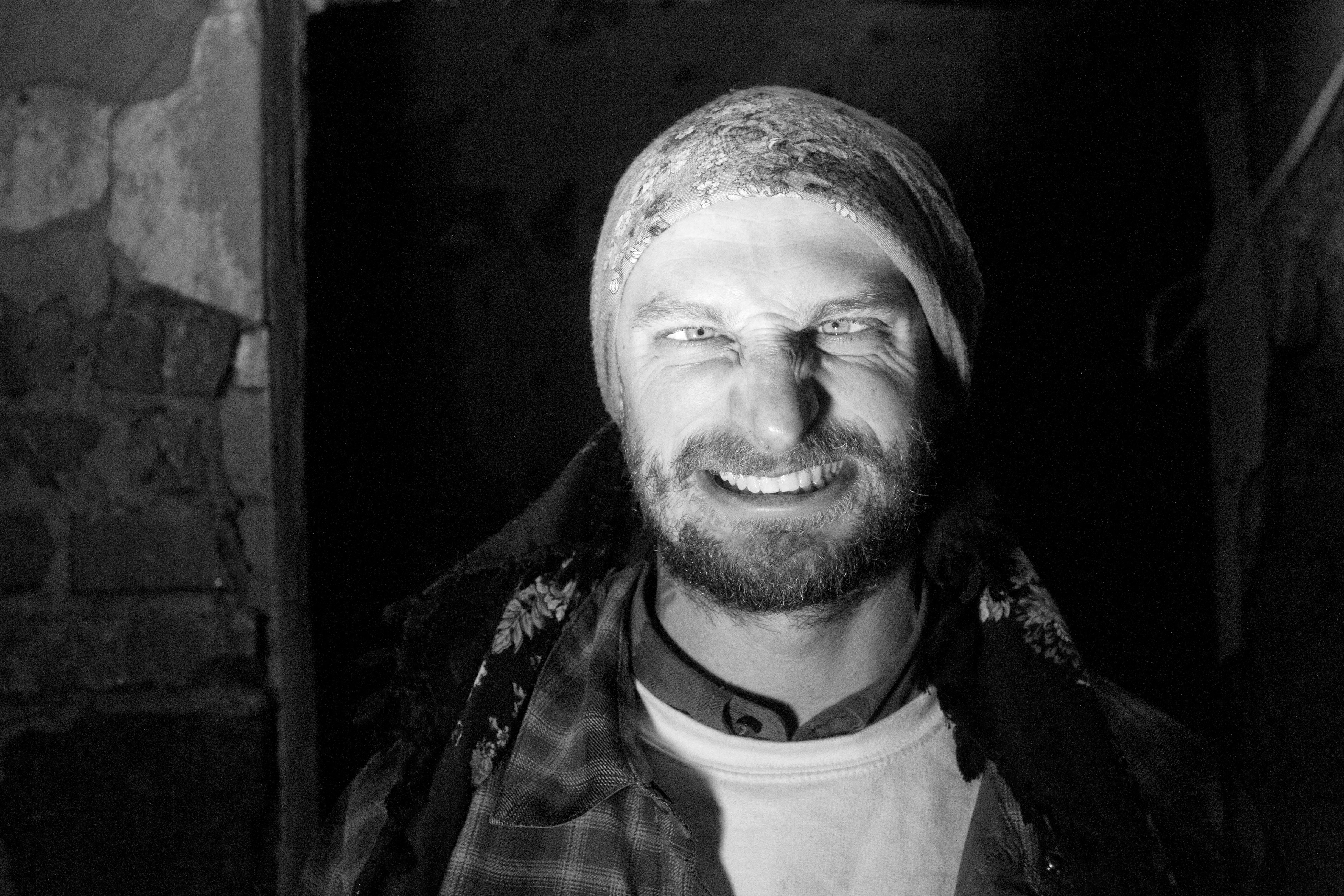 I imagine that not very many people know that you're from Salt Lake?
No. Some people know that I am from Utah, but they don't really understand what comes from Utah. If you don't do anything else but skate, you don't realize that it's probably the best place to snowboard. It's the mecca of snowboarding in the U.S.Then you have biking, skating… Everything here is pretty extreme.
Since you grew up in the middle of this snowboard culture, your perception of snowboarding must have been pretty positive?
Like I said, I wanted to be a pro snowboarder so badly. I used to buy JP's Forum boards, the one with the blue base and the F on the bottom and the dragon on the top. We would light spots up and go jibbing every night. I loved it.
When did your mentality switch over to skateboarding and you really started to focus on that?
I was just better at skating, I think. At the beginning, I don't necessarily know if I was that much better at skating, but snowboarding was so much more work. It required more money and more gear. With skating it was easier to con my parents into buying me a board.
You have to roll with what you're good at, right?
Totally. Since all of my friends skated and that was our thing, I figured that moving to California was the thing to do.
How old were you when you knew that skateboarding was what you wanted to do full-time?
Well, I moved to California when I was 17. My mom said if I could graduate from high school, I could leave. So I said fuck it. I graduated and literally the next day I said, "I love you, but I'm out of here," and I hitched a ride to California. I knew I was going to make it, because when I got there I knew that I had the right homies at the right time and was in the right place to make it.
At that point, did you even think about snowboarding and Salt Lake or miss that lifestyle?
No, not at all. I was just engulfed in partying as hard as I could and skating as hard as I could and that was it. Nothing ever mattered for a while after that. It took me about seven years to get out of that pit. It was a huge pit; A huge, life-killing pit.
You obviously kept in touch with your brother who is a snowboard photographer. So over the past several years, did you have an idea of what was going on in snowboarding?
Of course. I knew everyone that snowboarded. Every year, when I would come into town in the winter, we would go snowskating at Nate Bozung's house or watch Matty Ryan go to some spot.
I remember you coming into Milosport snowboard shop and hanging out with all the snowboarders who were headed out filming for the day and you would always go hang at some spot like the Rail Gardens with those guys.
No matter what, I would just go to session and watch and just hang out. It was the best. Plus, Rail Gardens is like being at a skatepark. You kick it with your homies, you hang out and watch everyone try fucked up tricks. The hype is there. When you go to a resort, the hype isn't quite there. You can find it, but at the resort everything is so spread out and so big that it can be hard to post up and watch your homies. Plus, if you don't snowboard, you aren't going to drive up to the resort, hike up to the park, watch your friends for two seconds and then wait and not see them again for 20 minutes because they have to take the chairlift. It's not as fun.
How would you describe the difference between the vibe when you are filming at a street spot on a skateboard vs. with a snowboard crew?
I would say it's identical. You're all there together trying to do the exact same thing. Shred and fucking rip! But the main difference is that snowboarding requires so much effort. For example, I went on a month-long trip with L1 to Poland this past season and the amount of shoveling that you have to do in order for one dude to get a trick is insane. And that is for just one person sometimes, because the rest of the crew might wind up riding something else. You all have to come together so one homie can get a trick and that's how it is the whole time you are there. With skating, you can pull into a parking lot and find a curb and the next thing you know you have had a two-hour session of just slappies. So there is a difference there, but as far as the homies coming together to shred, drink beer and just hang out at the spot, it's identical. It's funny that skateboarders hate on snowboarding so much because snowboarding is the shit.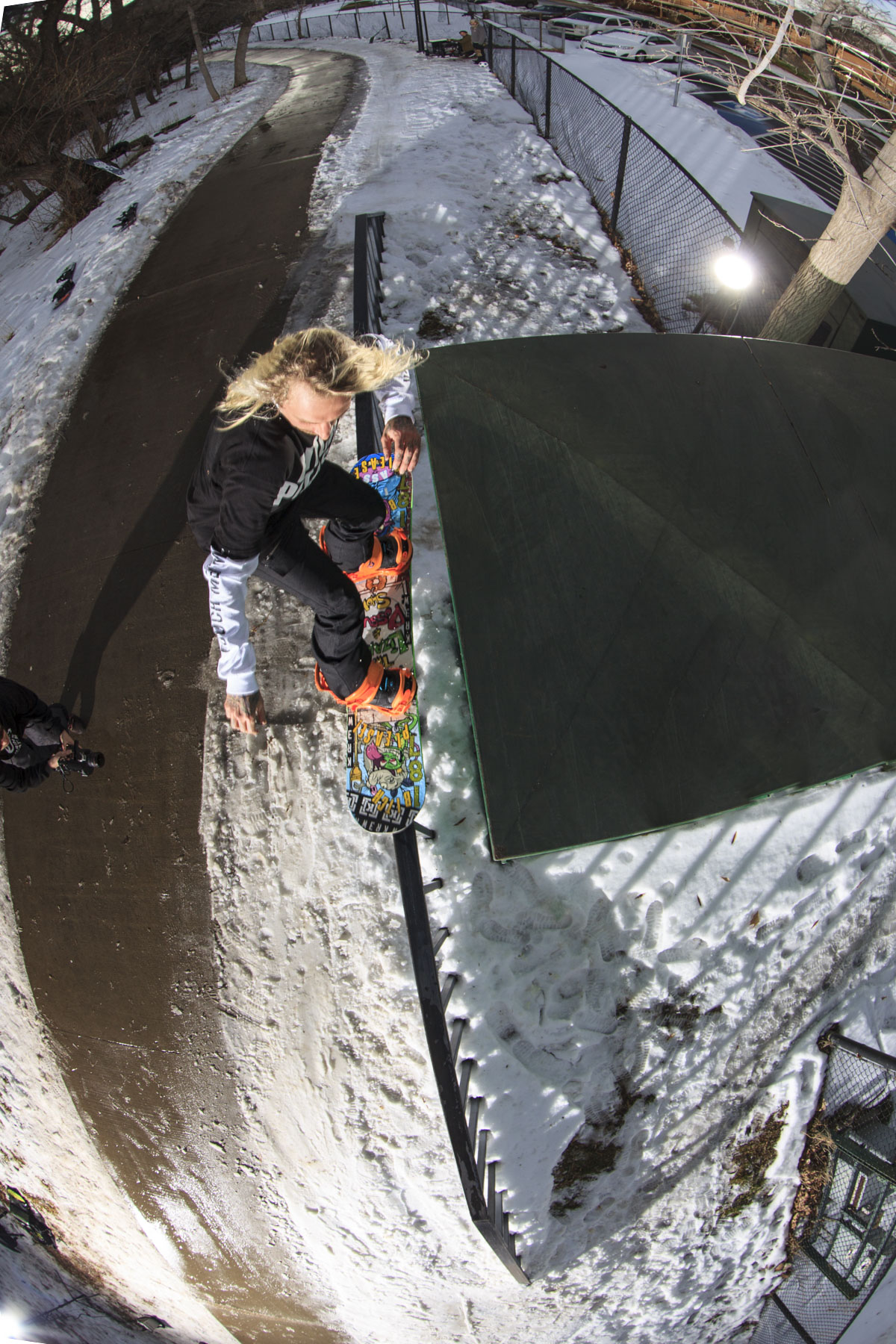 What was the attitude in the skateboarding scene when those photos and video clips of you snowboarding came out this past winter?
Oh, they all hate. There were comments like, "Oh, fucking loser" and all this stuff. But my actual skateboard homies think it's cool. They love it - guys like The Nuge, J Roy, Erik Ellington and Andrew Reynolds. Reynolds thinks it's tight. People who actually care about what they do and know who I am as a person understand that I have to go out and do other things in order to be happy. Snowboarding is basically the same thing as skateboarding. You're just strapped in, so it's a little bit different. It's the shit. I mean, you can do handplants. Do you know how long I've been trying to learn handplants on a skateboard? Then I go up to Brighton and learn handplants on their quarterpipe on the first day. I was so fucking hyped!
You started filming for the L1 movie right away. How did your trip to Poland come about?
My brother hit them up, because he was going to take photos, and then the L1 guys called me and asked how I would feel about going to Poland for 25 days or something. Obviously I was fucking down. Plus, Bob and I had never been on a trip like that together, especially in Europe, so having the chance to be with my big brother in Europe was amazing.
Has getting back into snowboarding a bit more allowed you to spend more time with your brother?
We hang a lot. Whenever I come into town, I stay at his house. We have always gotten along really well. We are almost more like friends than brothers. It's just another rad aspect - now I get to go out and try to shoot photos with him. He is pretty busy these days and can't come out and shoot skate photos in the summer as much, so it's perfect.
What's it like seeing Bob fully in his element?
It's sick! I get to be his photo assistant, hold flashes and help him out. Bob rips dude! You know what's funny, too? Bob can see the morale coming down on a trip and he brings it up. He's the funniest dude. He can tease and pick on people and still make them feel better just by the way he does things. I think it's super important to have someone like that on a trip who can make everything happen, instead of having a dude on the trip that can make it suck. He would make a good psychologist or something.
Going into the trip, did you know any of the guys other than your brother?
A little bit, but not really. I didn't know Dominik Wagner or Zebbe Landmark. I basically didn't know any of them besides the "Buffmoose", Brandon Hammid, from working at Milosport, but this was the first time we were able to spend time together. I have known Sam Taxwood forever, but I was teasing him on the trip saying that it took me something like four years to finally learn his name (laughs). But now he is my good homie.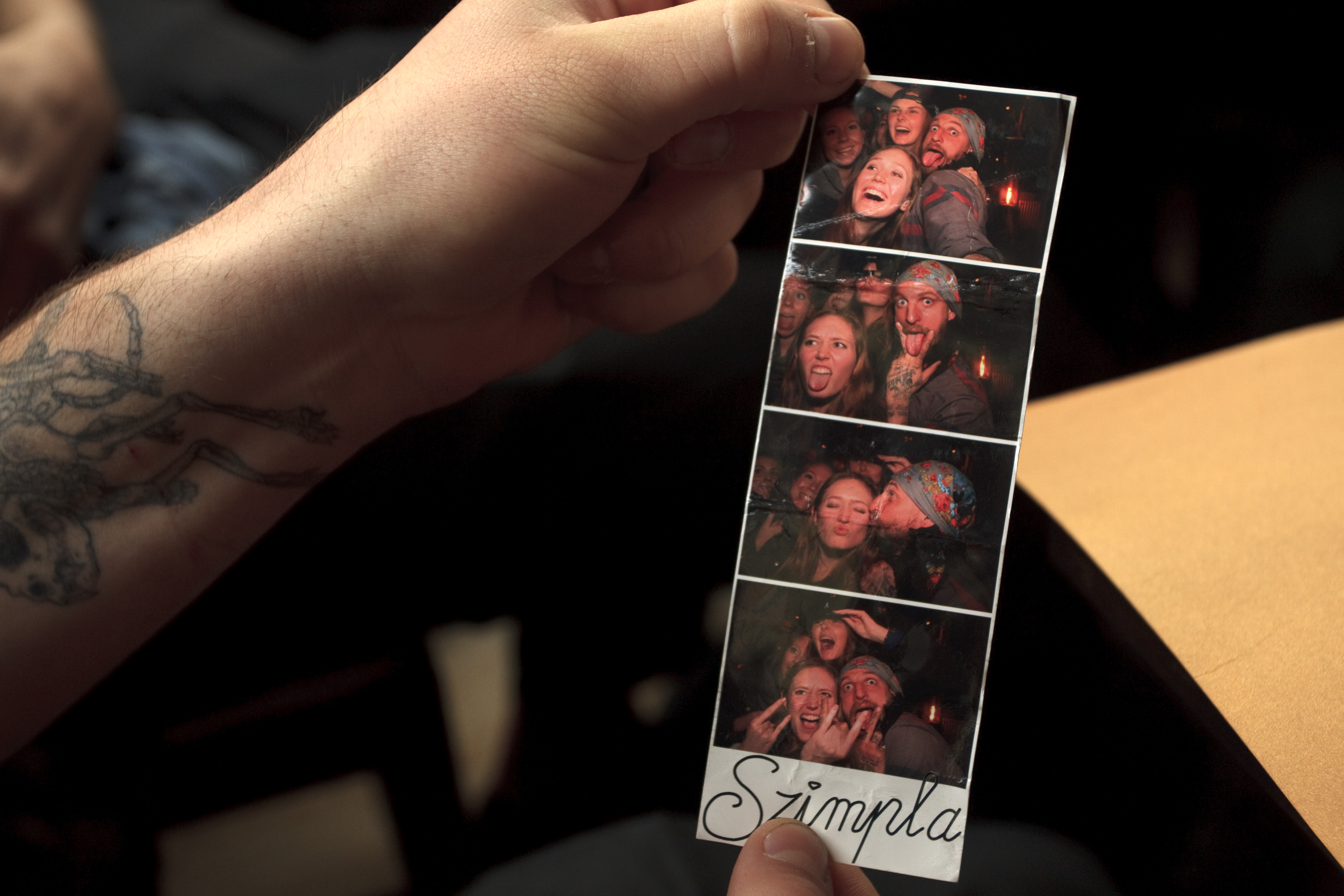 Who impressed you the most on that trip?
Everyone really, but Taxwood took the heaviest slams and still kept shredding.He hit his head really hard and had to go to the hospital. The next day he was scoping stuff out and I had to tell him to chill. He is such a shredder.
How was the chemistry with everyone on the trip?
It was amazing. Sure, people had their little tiffs, but everyone was on the same page. I feel like that's what makes a trip too. When everyone is working toward the same common goal, you begin to figure each other out to the point that you can understand how they look at certain spots and you will start to build what they want without really talking to them. That aspect of the trip was amazing.
Did you think you were going to come out of that trip with enough footage to have a video part, or did it just happen that way?
When we first got there, it was so different than skating and I didn't know everyone, so I didn't really want to start shredding in front of someone while I was in their world. If we go skating, I don't care what anyone is doing; I'm just going to go shred. But on this trip it took me a little while to break out of my shell. I didn't realize that if I went and hit a two-stair hubba, they would be hyped. Once I figured that out, I started fucking around and realized that I could do real tricks.Toward the end of the trip, I was having them help me build spots and pull me in on the winch - scaring the shit out of myself. At the end of the trip, I didn't want it end because I thought, "Man, now I know what I'm doing." Each day I felt more and more a part of the posse and each day I wanted to impress them. I wanted to be seen as worthy of being on the trip, not just as the skater who is drinking beer and pretending to snowboard. I wanted them to look at me like I was a snowboarder too, because we are all shredders. We all do different stuff, like half of those guys skate too, you know?
That is something I have always noticed about you. You don't let the activity that you do define who you are. You aren't just a skateboarder. You're Lizard King, and you happen to skate, snowboard, bike…whatever.
I'd go kayak with a dildo in my mouth if I thought that was cool, you know what I mean? I just want to have fun. I'm from Utah man. We are a different breed. I feel like we are just a little more willing to accept everyone. For example, one of the guys I follow on Instagram is this pro rollerblader that I grew up watching at the old Real Ride skatepark in Salt Lake. He was always so cool to me. So when I see one of his photos, I get hyped and always like it. The only thing I really hate on are Razer scooters. That shit is pretty whack. But at the same time, there are guys doing crazy stuff on those things that I wouldn't do. I guess if you aren't going to try it, how can you hate on it?
You are going to have a part in the L1 video, Americana, and I have heard through the grapevine that you will have shots in the new Absinthe film as well. That puts you in a crazy echelon of skateboarders that have also had a "snowboard career," so to speak. You and John Cardiel are the only ones that I can think of. What do you think about that?
Danny Way had a pro model board, too. It was with Type-A, I think. I am so stoked. A couple days into the trip, after the nerves started to go away, our filmer Cole Taylor asked me if I wanted a part and I was so stoked to hear that. Once that was on the table, I started going to town. I went from ground zero to having a video part. Plus, my snowboarding is like a circus act. It's like watching a clown that broke out of the circus and found a snowboard and needs to go hit some shit before they put him back in his clown cage. So that will mix the movie up a bit (laughs).
You took some time off from skating last year. Did snowboarding help re-motivate you to eventually get back on your skateboard?
Totally. I need to take breaks from things or else I get burnt out. Plus, with snowboarding, you can go so much faster and bigger that it has motivated me to do the same on my skateboard. I have been doing way crazier shit on my skateboard
the past six or seven months since it hasn't been snowing. I have been going for just huge, huge shit. I haven't landed a lot of it, but I have cleared what I was trying to clear. If I can put the skills I picked up snowboarding into what I'm good at, it is only going to make me better at what I am supposed to be doing in the first place, which is skateboarding.
Are you going to snowboard this year?
Fuck yeah, man! I can't wait. I'm going to try and get on more trips and balance it ``out with my skating. Getting back to Europe would be all time, L1 team cruising or whatever. I'm down!