What's your take on foam pits and air bags and their place in snowboarding?
Well, I broke my ankle on an airbag and hurt my neck (jumping) into a foam pit. Actually, they were my two most serious injuries, so I think I will stay on snow from now on.
Do you reckon this season's going to be the year of the doubles to win contests for women?
Yeah, it's really cooI to see the progression of the girls! I think 720s are not going to make the cut anymore. I'm sure we'll see some doubles and 900s! Hopefully, even a 1080.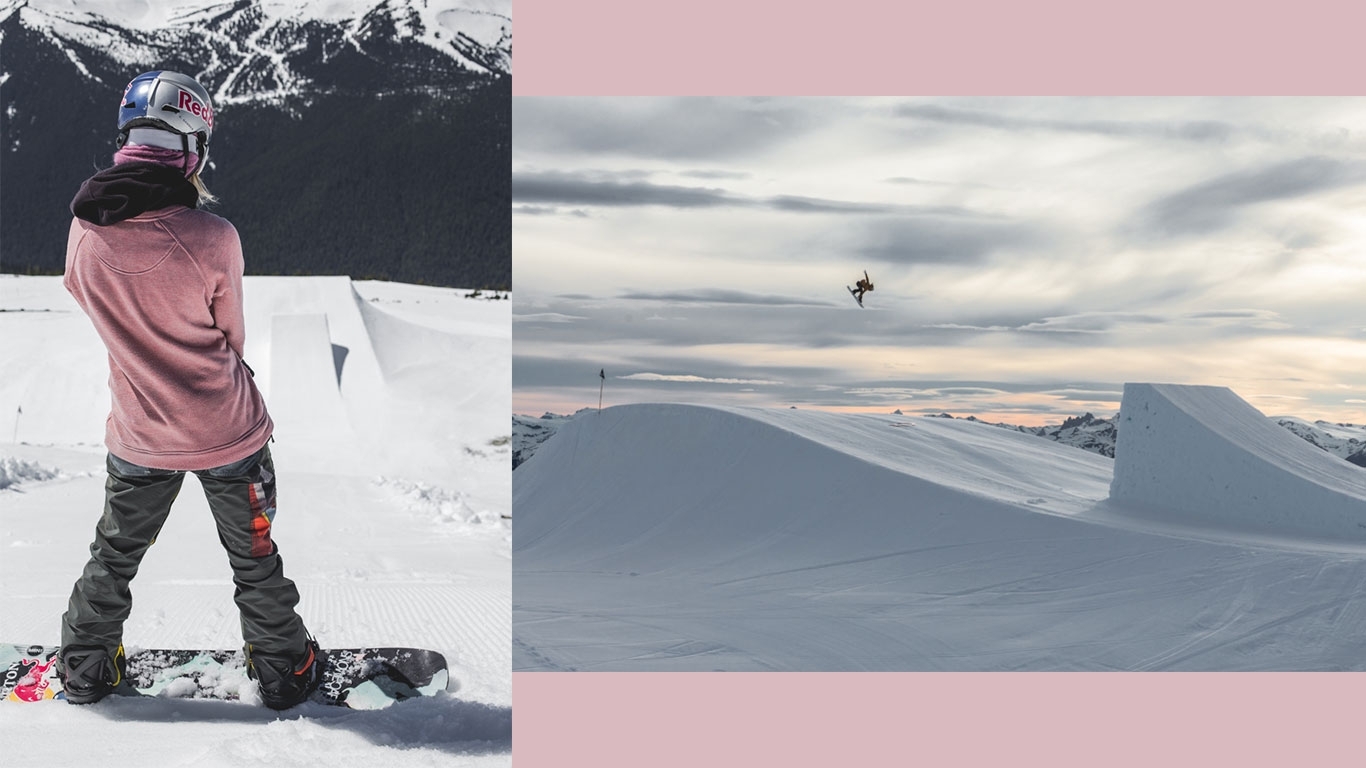 Are you focusing on contests all winter or do you have any filming projects planned?
This season is pretty heavy with contests because it's the Olympic qualifying year, but I really like to film and I am planning on maybe doing some little webisodes with my good friend Klaudia Medlova.
More female riders are gaining support to leave the competition scene in pursuit of filming street and backcountry parts, do you see this as a viable option for you in the near future?
Yes, I actually really want to try to get into filming when I'm done competing. I think there are so many parts of snowboarding that I haven't even experienced or tried yet. I really want to learn more about the backcountry and try out some street stuff.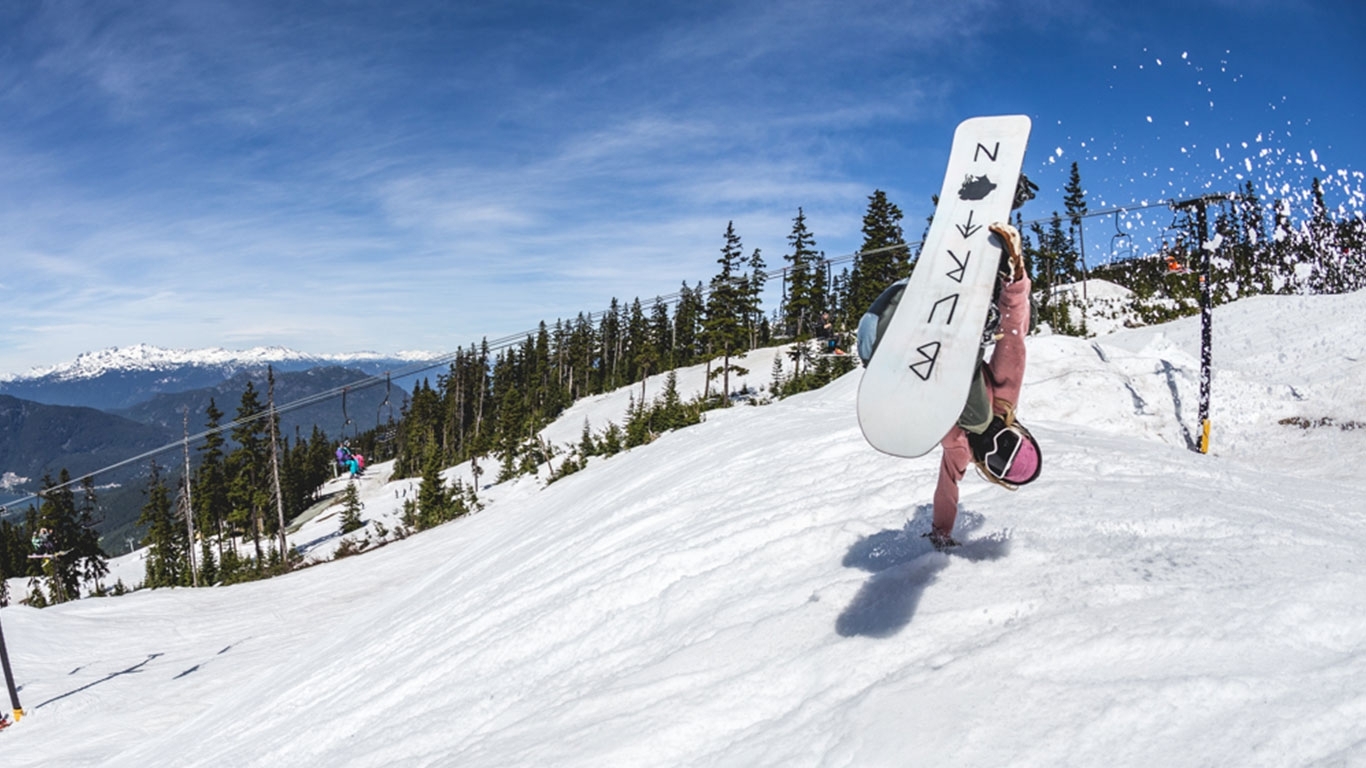 Have you seen Full Moon yet? What are your thoughts on what those girls are taking on, and who are some female rippers you currently look up to?
Yes, of course, I have seen it! It's not all the time that there is an all-girls backcountry movie. I have to say I was really impressed. I know the girls didn't have the best two snow years and they still put out such sick parts with really cool lines. Also, the storyline was really inspiring. Kimmy Fasani and Marie France Roy have always been role models for me, but to see Jamie go from contests to doing lines in Alaska was really cool. I also look up to my contest girls, like Spencer O'Brien, Enni Rukajarvi, Klaudia Medlova and Hailey Langland because they always push it.
How is it riding for Blue Tomato?
Blue Tomato was one of my first Sponsors, so I have a really good connection to them and it almost feels like a big family. I can come to them with every kind of project and they always have an open ear and try to support where they can. I am really thankful to be part of such sick team.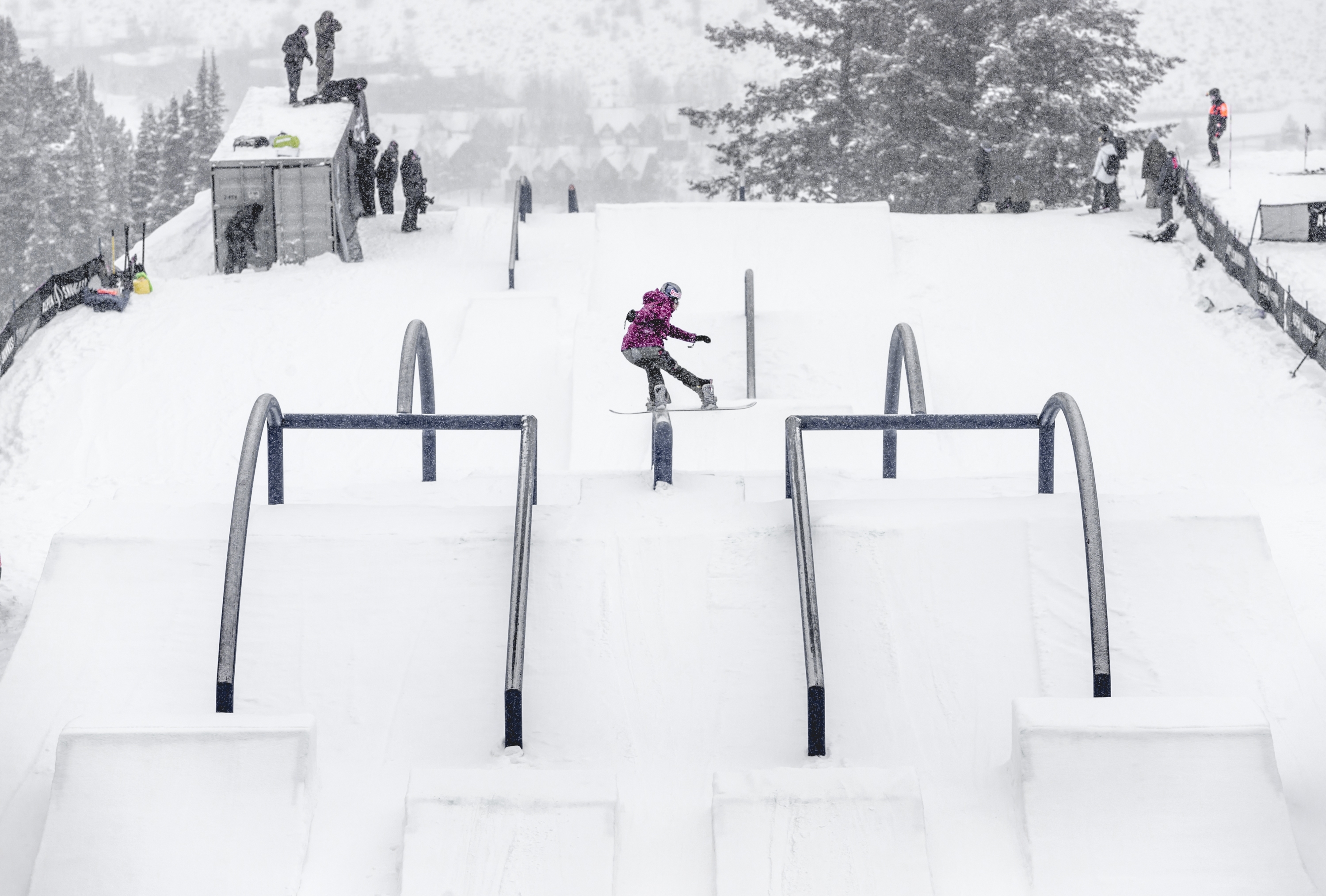 Who do you like to ride with throughout the winter when you've got time to cruise?
I really like to ride with my homeboys - Clemens Millauer, Seppl Ramsbacher, Grilo… And at the contest scene, I have my girl squad with Klaudia, Spencer and Enni.
Have you ever had your pass pulled?
Yes, I actually got my Tirol card pulled two years ago. I tried to get it cheaper by saying I'm local, which worked pretty well for the first two months. But then they double checked and blocked it.
Have you ever been in trouble?
Haha! Yes, I have been in trouble many times, but most of the time it's because I'm a little forgetful and chaotic. For example, just a couple weeks ago I got stuck in Japan because I forgot to fill out a visa.
Give us some insight on your transition from the Austrian national gymnastics team to the national snowboard team.
I didn't go straight from the gymnastics team to the snowboard team. There were a lot of years in between. I stopped gymnastics at 14 and I actually didn't get on the Austrian Snowboard Team until the Olympics in Sochi.
How do you feel about people drawing comparisons between gymnastics and snowboarding? Is it relevant? Do you care if people find it "cool" or not?
I think gymnastics is a really good base for most sports and I wouldn't have gotten to the level I am at today without it. I don't even think it's similar to snowboarding but just the air awareness I learned as a kid helped me later with my snowboarding. I don't think people hate on what you did as a kid. It's more like what you do now and how your snowboarding looks.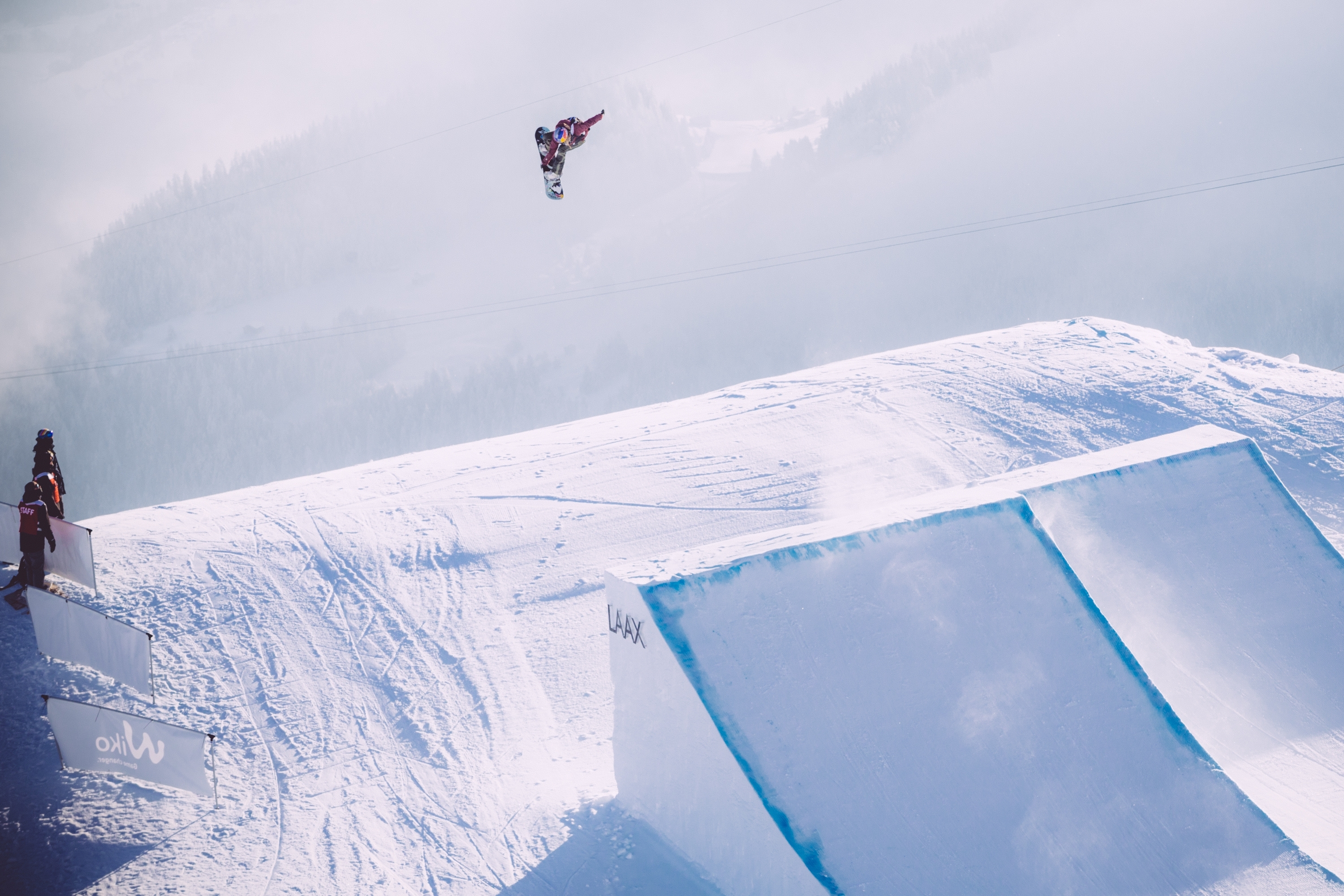 You've now been riding for a good handful of years. What spurred the interest in boarding?
Yeah, I started pretty late. This is "only" my seventh season, I think. My cousin showed me a snowboard movie in the fall and I wanted to try it out straight away. I remember we went to the glacier next day.
What's your take on women riders being sexed up for an image? It's nothing new, just want to hear your perspective. For instance, Jamie on the Sports Illustrated cover, or your Red Bulletin piece… Is it harmless fun and all good and the PC people should chill, or is it something that needs to be addressed?
Well, this is a hard question. When I got the offer from Red Bulletin I was considering for a long time if I wanted to do it or not because I didn't want to sell myself for something that's not me. But we got to make a lot of decisions with the shoot, for example, (on) the photographer and location. I think as long as the pictures are sporty and high-quality and not naughty, it is OK for me. But everyone has to make this decision for themselves.