Sean Black talks 'Cosa Nostra' - Arbor Snowboard's First Full Movie
Arbor Snowboards have taken the plunge into blockbuster territory with their first full movie 'Cosa Nostra", set to premiere in Venice, CA on Friday 15th September (available on iTunes 10/26). Arbor Snowboards was started in Venice way back in 1995, so it's fitting that the premiere will take place there at the Arbor HQ. Make sure you get down there if you can. It'll be wild, for sure.
Cosa Nostra has been two-years in the making. Described as an authentic representation of the current state of snowboarding – as seen through the perspective of Bryan Iguchi, Frank April, Marie-France Roy and the rest of the Arbor team – we couldn't wait to find out more and hit up Sean for the interview below. He explained the thought processes behind embarking on a two-year project, building the team, the creative direction and his role behind the camera, so read on and get the details before you watch the whole thing.
The full movie is also going to be released in six different parts throughout the fall, so keep your eyes on Method to see them first. Mike Liddle is first up, on Monday 11th September and we've heard it's a heavy one.
Words: William Sleigh. Photos: Sean Black, Paul Heran and Sammy Spiteri.
---
Why did you decide to make a full movie? Was it always planned to be a 2-year project?
Matt Patti, who was the former brand manager of Arbor Snowboards, and I started a heavy team building process over three years ago when we first signed Mark Carter and Bryan Iguchi. Shortly thereafter, we brought on Marie-France Roy and Frank April. Each rider came to the brand somewhat naturally and filled a necessary role for the larger Arbor brand. At the same time, we had been working with and maturing riders from within the brand like Erik Leon, Ian Sams, Mike Liddle and Scotty Vine and expanding our program internationally through the hard work of our distributors who brought on riders like Emil Ulsletten (Norway) and Atsushi Hasegawa (Japan). After years of team building, we finally felt that the team efforts we had made necessitated a team movie. We thought to our selves, "we've not built this amazing team of talented riders…what do we do now?" It was really a natural evolution.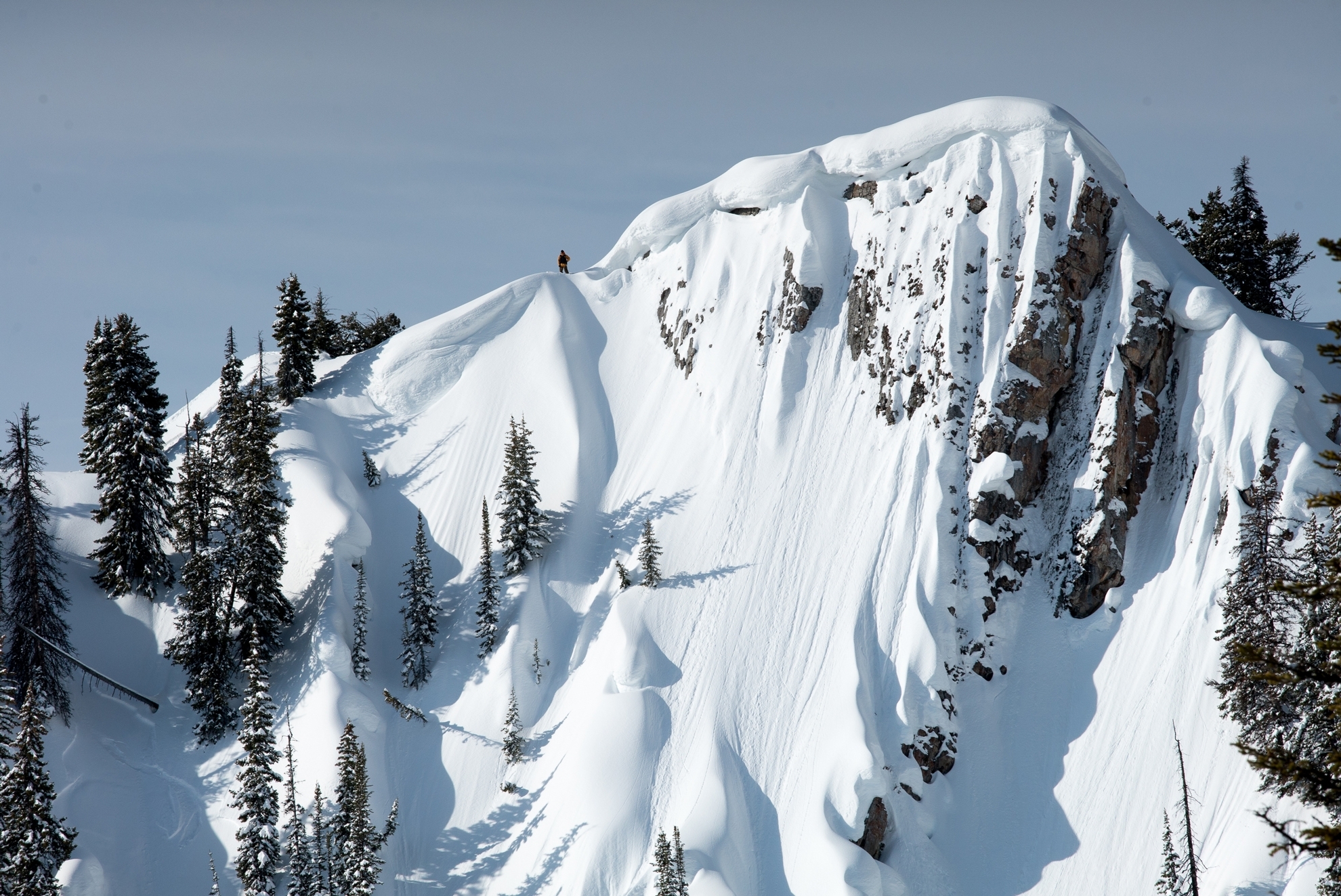 What do you hope to achieve by making a brand movie?
As I mentioned above, we felt that the strongest statement we could make as a brand at this point in time was to bring everyone together and focus all of our efforts on one singular project. I guess our goal is to provide an authentic representation of the current state of snowboarding as seen through the eyes of the Arbor Snowboards family.
Do you think the full-length snowboard movie still holds an important place in the world of new Instagram clips every second of the day?
Absolutely. If the answer was "no", we wouldn't be doing this interview. When you work hard and create projects worth talking about, people recognize the effort. The snowboard video will always hold an important place in our culture. We're overly saturated in a surplus of cheap, disposable content. It's never made more sense to concentrate on creating quality, meaningful projects rooted in hard work.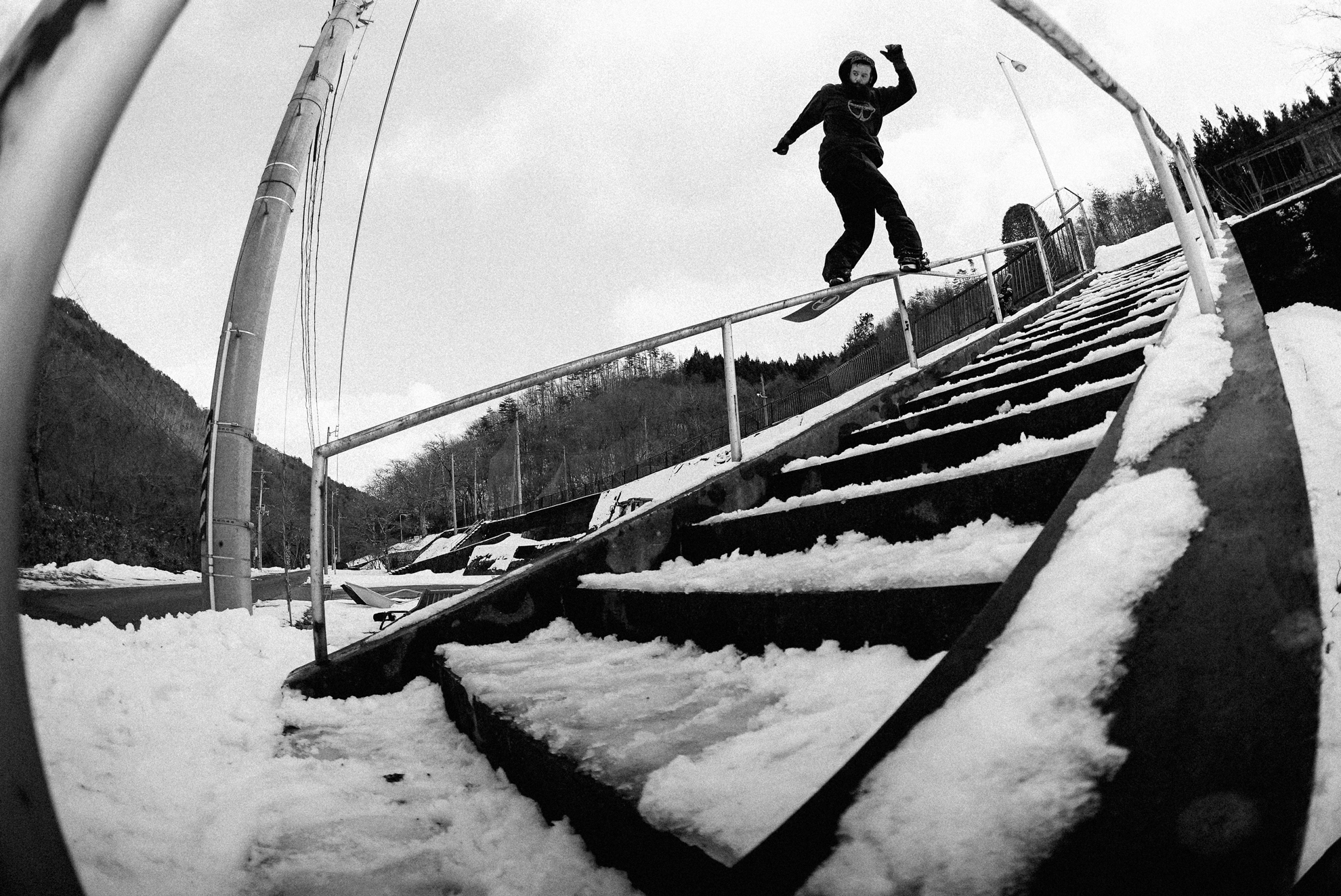 Where did you film and how do you decide on the destinations?
We really wanted the riders to drive this project so we tried to let everything happen as naturally as possible. We followed the snow and we listened to each other. Vancouver Island has the most snow its received in 5 years? Let's go stay with Marie and go split boarding for a week. It won't stop snowing in Jackson? Let's go post up with Iguchi and Carter for a couple months. We didn't really choose the locations. The locations chose us.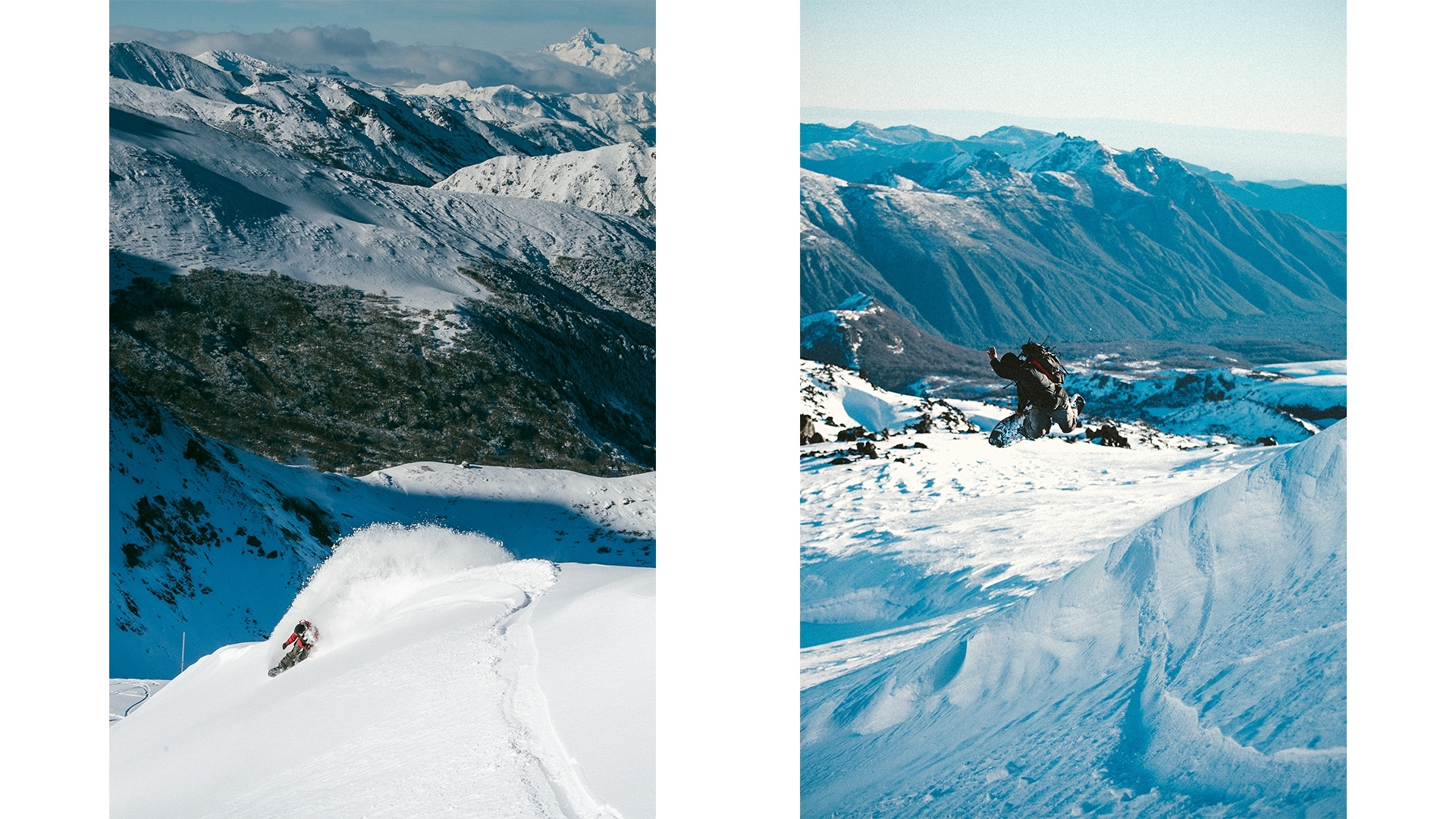 Was there one trip in particular where everything came together perfectly? Was there one where everything went wrong? How do you deal with that when making a movie?
I always expect that everything is going to fall apart all the time and then I figure out how to put it all back together. I've learned to be a good problem solver out of necessity. Quite often of my own making…sometimes because of others. When you're on a street trip in Tokyo with a gang of strong personalities, driving hours on end and getting kicked out of spots, things can get tense. On the contrary, when you're in on Vancouver Island with Marie, split boarding with a crew of two and camping in a teepee, things are pretty lax.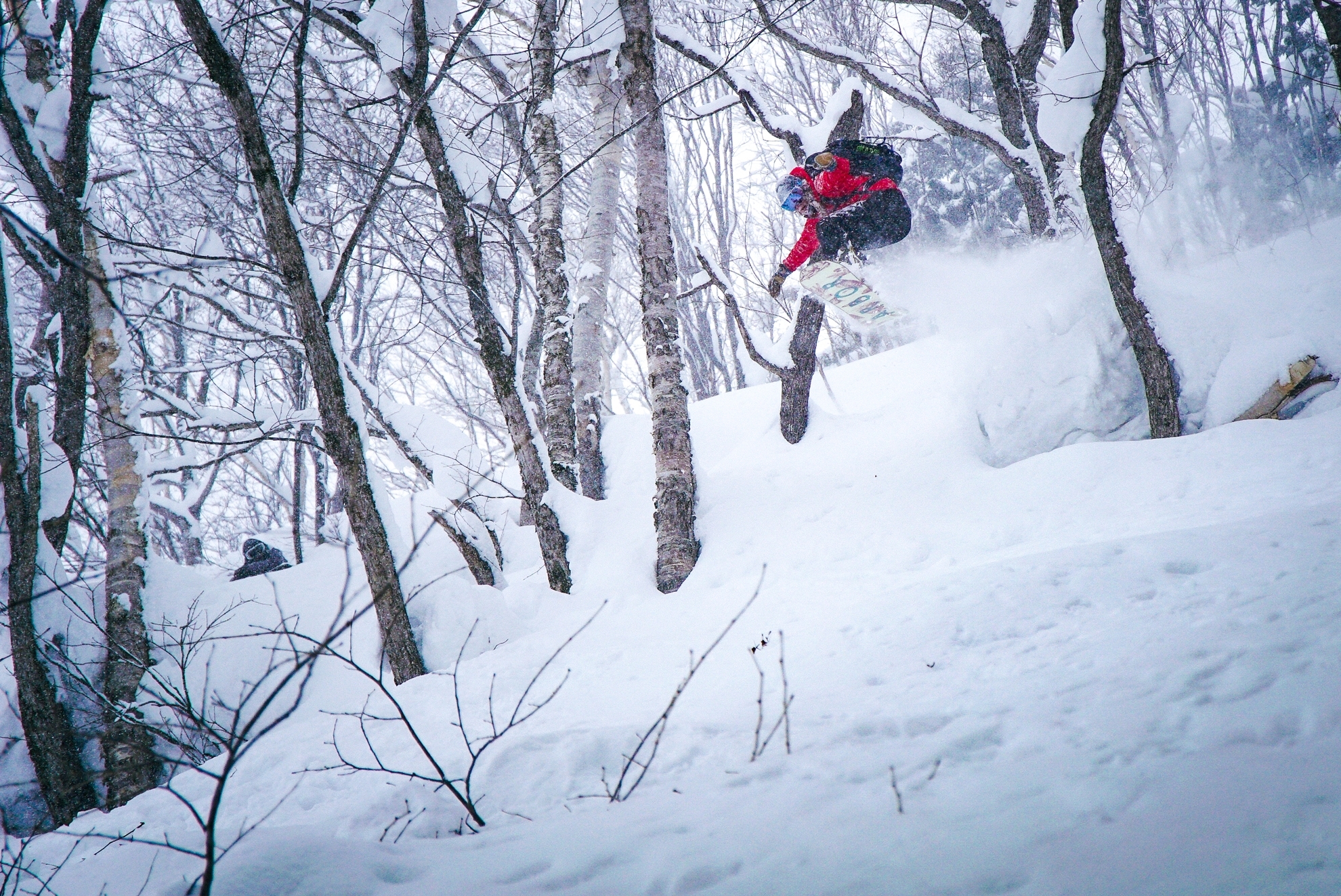 Who did most of the filming and who's in charge of the final edit?
Paul Heran and I worked on filming the project the entire time. In the second year, Sammy Spiteri and Dan Gibeau came on full time and Colin D. Watt spent the entire winter filming Charles Reid. Paul Heran, who was the primary street filmer was also the lead editor. It was a true team project. Paul, Sammy spent 2 months up in Lake Tahoe editing the movie, and I spent 3 weeks living with them, directing.
You must have a shit ton of footage, how do you decide what makes the cut?
That is the most difficult part of making a video. I know I mentioned that it is important to create substance in the current media atmosphere, but you also have to recognize that most viewers have a shorter attention span than they did 5 years ago. We wanted to make sure to keep the video under 30 minutes. We wanted it to be short and sweet, but that meant that we had to cut a lot of great footage. It can be super difficult at the time. You become attached to clips and the work that went into getting them, but in the end, you have to try and be objective and do what is best for the overall video.
Is there any music that you're really stoked on we should look out for?
I'm super hyped on how the entire soundtrack came out. Paul and Sammy found some great stuff. I'm especially psyched on Frank's song - "Boom I Got Your Boyfriend" by MC Luscious and I'm super hyped on the intro song, "Sea Within A Sea" by the Horrors.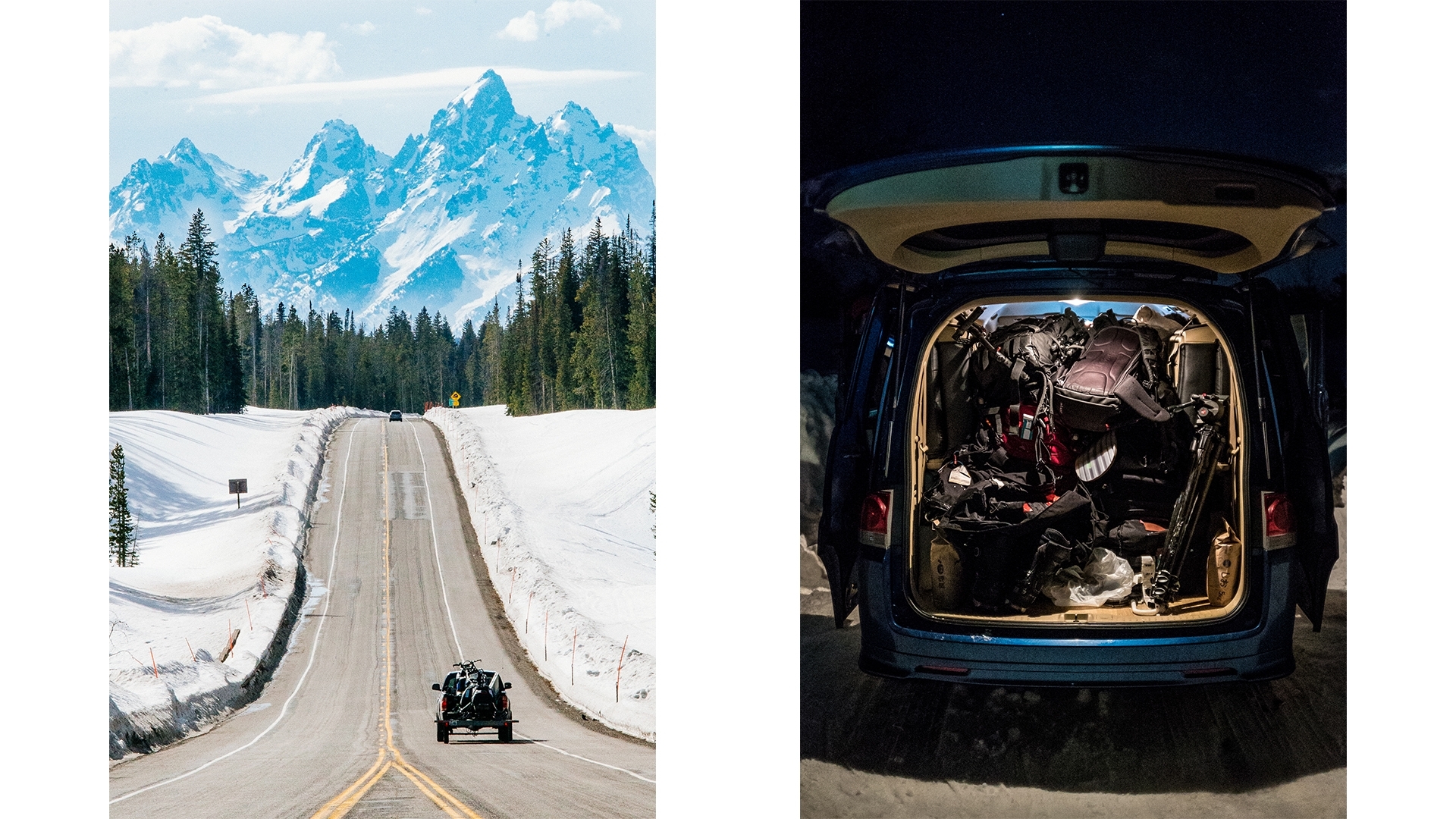 You have been super hands-on with this project, can you describe your role in a bit more detail?
I've been a part of the project from conceptualization to post production. Matt Patti (Former Brand Manager of Arbor) and I had been wanting to do a team video for a long time. Even before I came on in-house, there was some talk of a team video from Brad Farmer. It's been something that Arbor has wanted to do for a long time. Matt and I came up with the direction and a few general concepts on how we wanted to approach it. The first thing I did was hire Paul Heran, and we started working on the film. I convinced Arbor to buy me a Sony A7S so I could be the second full-time filmer and I filmed the entire first year with Paul. Coming into year 2, we had a larger budget and I was able to hire a couple more filmers as well as upgrade my personal camera gear. I shot video and photo full-time year 2. Going into post production, I directed the video with the help of Paul and Sammy. We all worked together to come up with the theme and feel of the video. Those guys deserve a lot of credit for the end result. Following that, I created the distribution and online media plan for the roll-out, cleared the music, and am currently managing the premiere tour. I'll be on the road from September 15 - November 4 activating the major premiere tour stops in N. America, Japan, and the UK.
We've heard Erik Leon and Bryan Iguchi hooked up in Jackson. Seems an odd mix, how did that go? Did they get on well?
Erik and Guch have incredibly similar backgrounds. They are both from Southern California and grew up riding Big Bear. They've both got incredibly unique and influential styles. The two guys have a lot of respect for each other. I think Guch sees a lot of himself in Erik and I wouldn't be surprised if Erik takes a similar path in his career as Guch did. If you like the way these two guys ride, I think you'll be stoked on the video. That's all I'll say about that...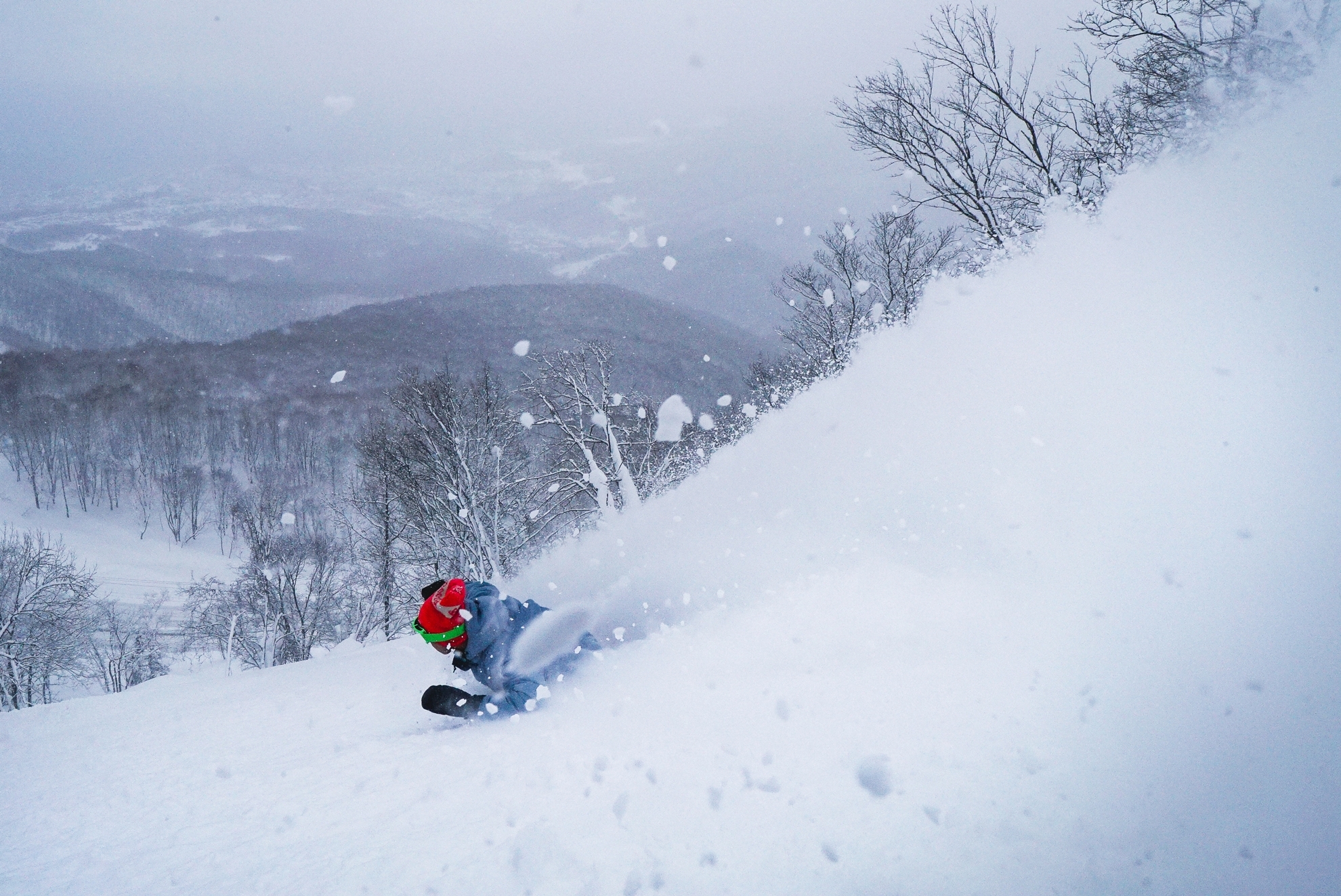 You've decided to release the movie in 6 parts during the fall, and the full movie on iTunes in October. What's the thought process behind this model?
We want to get the most eyeballs on the film as possible while maintaining the integrity of the film as a whole. We've created a film that exists on different platforms to be consumed in different ways, depending on the medium and intent.
Which riders stood out the most filming for this project?
Everyone crushed it in their respective fields. The video is really diverse, which I love. I'm really stoked for Mike Liddle because he crushed it super hard and has never really had a big video part before. I think people are gonna be hyped on his segment.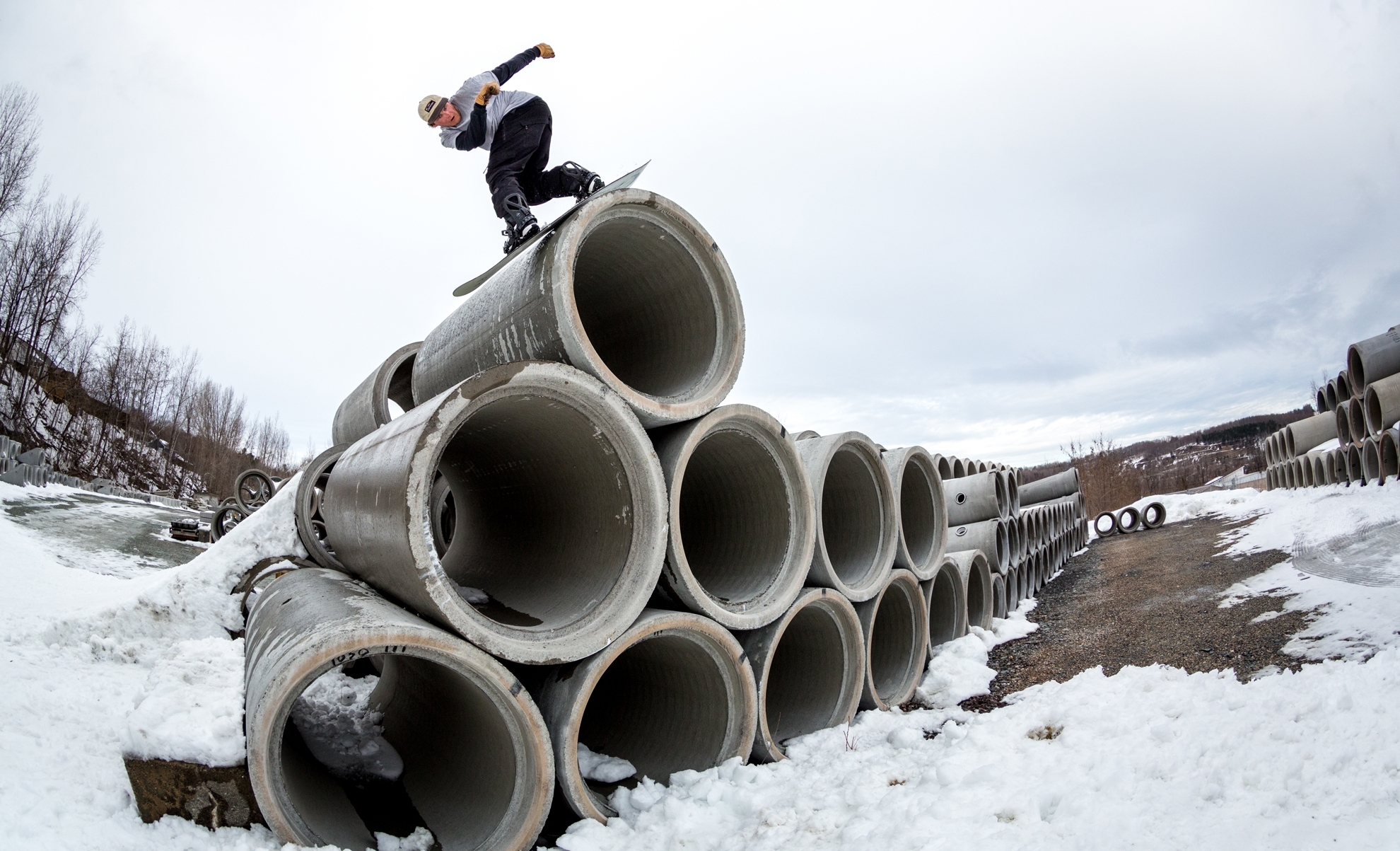 When and where is the global premiere? Are you having any premieres in Europe? (London)
The World Premiere is in Venice, CA on Friday, September 15th. The entire team is flying out for it. It's gonna be fucking nuts. I'm stressing out trying to make sure everything is ready for the event. We will be releasing the full world premiere tour schedule this week, but yes we're also having a premiere in London on October 27 and a few other premieres in the EU. We're premiering the video at the opening of Stubai Zoo on October 21st and then the video hits iTunes on October 26.
Sean, do you have a part in the movie? (I hope so!)
I have a cameo in the credits, but I have more fun off camera these days.
---
Check out Bryan Iguchi's Arbor Pro Model here.
Or take a look at the rest of the Arbor Snowboards range: http://arborcollective.com/snowboards/
---
From Arbor:
"Arbor Snowboards was founded in Venice, California in 1995 and for the past 20+ years, has been committed to producing the world's best snowboards with an emphasis on craftsmanship and a serious commitment to the environment. In recent years, the brand has organically aligned with some of the snowboarding world's most influential riders, whose personal journeys and professional careers connect directly within the Arbor ethos.
Today, the Arbor Team is the collective sum of these extraordinary and diverse individuals. From heritage to progression, freestyle to freeride, they represent not only the status quo of Arbor Snowboards but also the status quo of contemporary snowboarding.
It is these expressive and dynamic personalities that take the centre stage in Arbor Snowboard's first full-length film, Cosa Nostra. From the spines of Valdez to the frozen cityscape of Quebec, the Arbor Team travels through the regions that have influenced its own evolution. Cosa Nostra is an authentic representation of snowboarding's manifestation as seen through the life and times of Bryan Iguchi, Mark Carter, Marie-France Roy, Frank April, Erik Leon, Charles Reid, Scotty Vine, Mike Liddle, Emil Ulsletten, Ian Sams, Cam Fitzpatrick, Atsushi Hasegawa, and Mike Gray."