Arbor 2017 Snowboards....AND Bindings!
With 20 years of experience behind them in the wood crafting game, Arbor Snowboards don't look to be slowing down as they move into their 21st year of making extra special and technically advanced snowboards, using the highest quality materials and innovative designs, whilst always holding on to their 'roots' with that premium wood finish.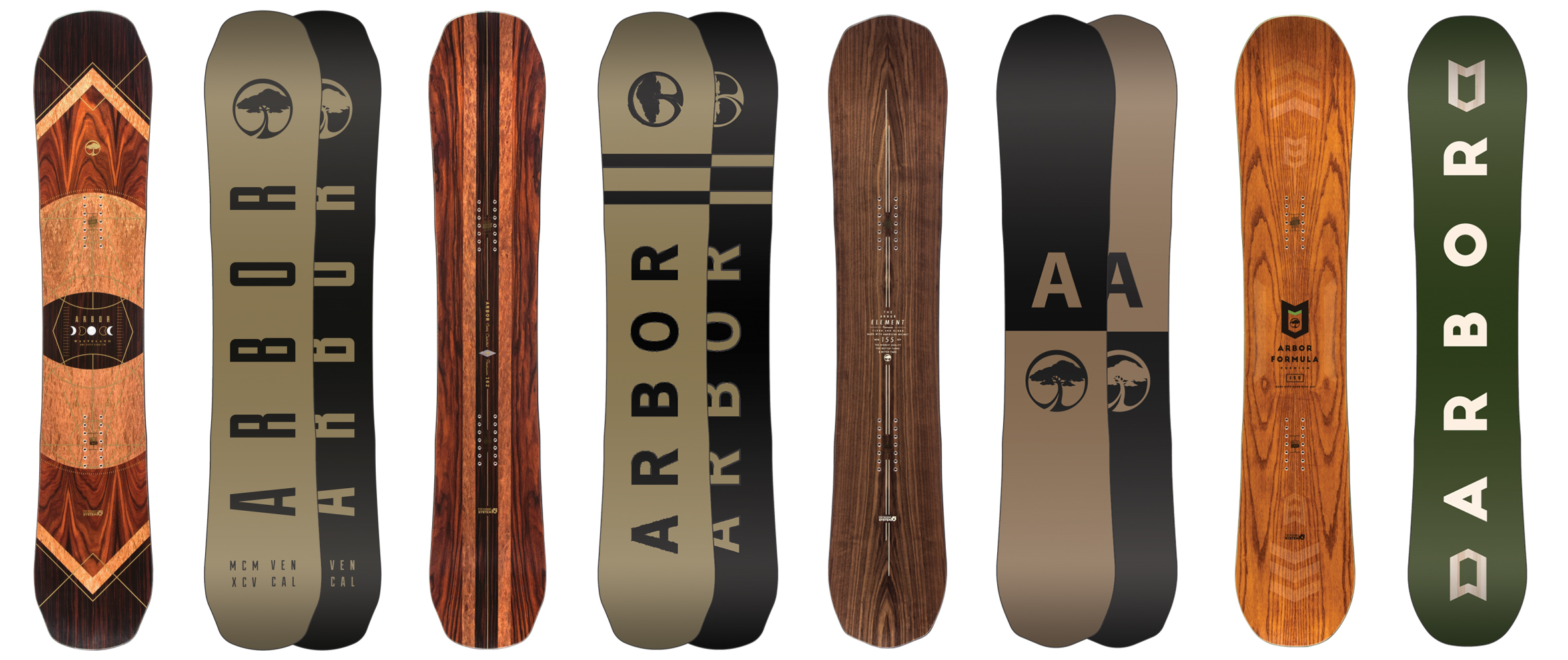 This year arbor has grown it's premium range, offering a large selection of their line in both standard and premium versions. The premium version offer clearly beautiful aesthetic enhancements with the premium wood construction whilst also adding extra durability and power.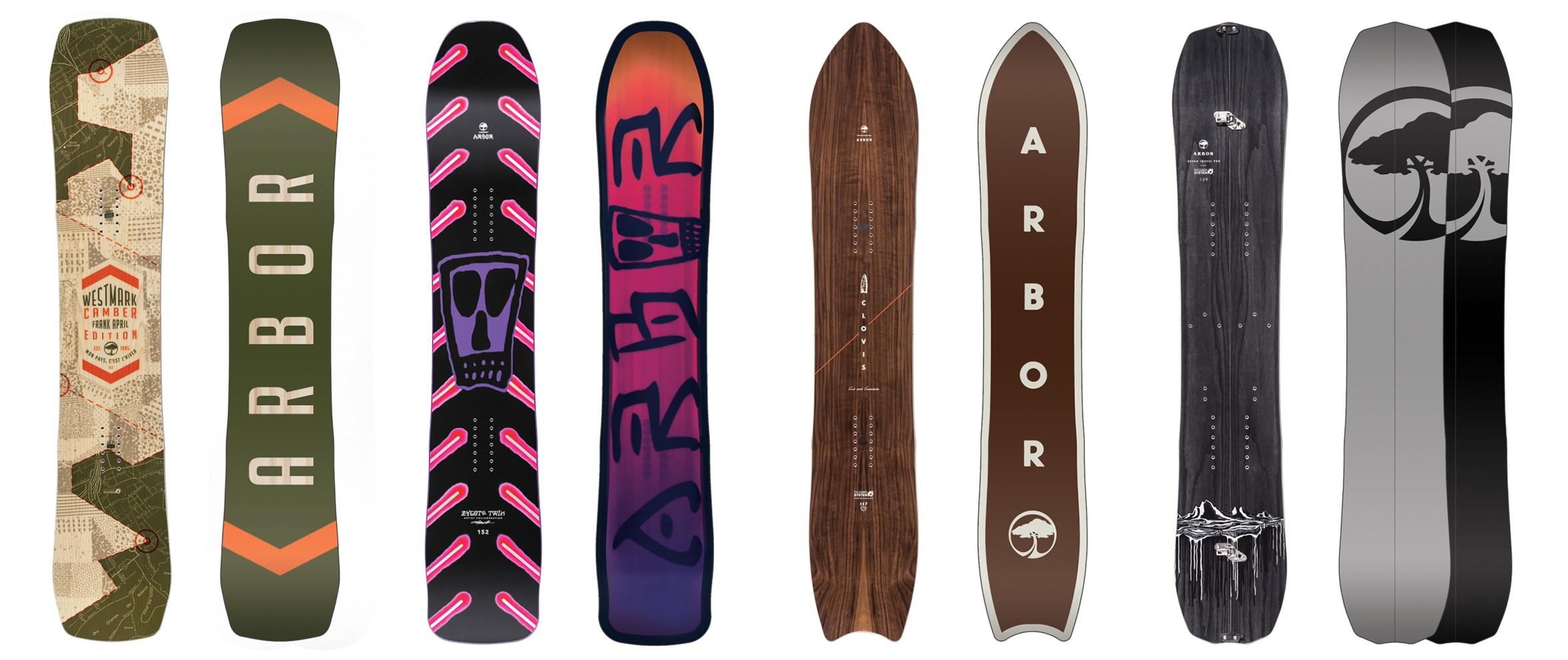 With the all-mountain and backcountry line from Arbor clearly outstanding most alternatives, including the new signature split board for legend Bryan Iguchi, they haven't taken their focus off the freestyle range. A highlight being the 80's skateboard inspired shape of the Zygote Twin, which unlike the look of its shape, is actually a true twin and offers a medium soft flex on a camber profile for ripping up the park and whole mountain.

Also this year Arbor has given Quebecois rail slayer Frank April his own signature Westmark board in 153cm that has a graphical map of his favourite spots to hit throughout Quebec City.
Big news this year is the introduction of Arbor bindings! They have introduced two new models, one designed for the urban and park assault, the Hemlock and the other, the Cypress perfect for all-mountain domination. Both using fibreglass through the baseplates and Aluminium heel cups and buckles for lightweight strength.

Frank is joined by a tight but diverse selection on the pro team with Scotty Vine, Mark Carter, Marie-France Roy and Bryan Iguchi. Plus an am team that has talent from all over including Erik Leon, Emil Ulsletten, Ian Sams and Sammy Spiteri to name a few.
Check out the new site : www.arborcollective.com/snowboards