That's What 'SHE' Said... Longo's Side-Hit Session
First trip of the winter, we join Arthur Longo, Kevin Backstrom, Mike Rav and Brendon Rego on a Capita Snowboards Side-Hit Session in Les 2 Alpes on openng day. What we got was an epic 5 days of tattoos, side-hits, guitar jamming and powder slashing.
Story and Photos by Will Radula-Scott
Geneva Airport. Kev came in from Gothenburg, I met him grabbing our bags at the carousel at the same time. Through arrivals Charles, the French Capita Sales Agent and legendary trip organiser, was waiting for us. 15 Mins later Rav and Rego come through from Salt Lake City, Arthur turns up in his car and within no time at all we had ourselves a heavy crew.
First stop was Annecy for some escargots and fresh fish for lunch by the lake before heading over to Le Club Tattoo shop. 2 hours later and Brendon has a little guy with big boxing gloves on his leg and Arthur has added to his collection of cat tattoos with a lion on his bicep.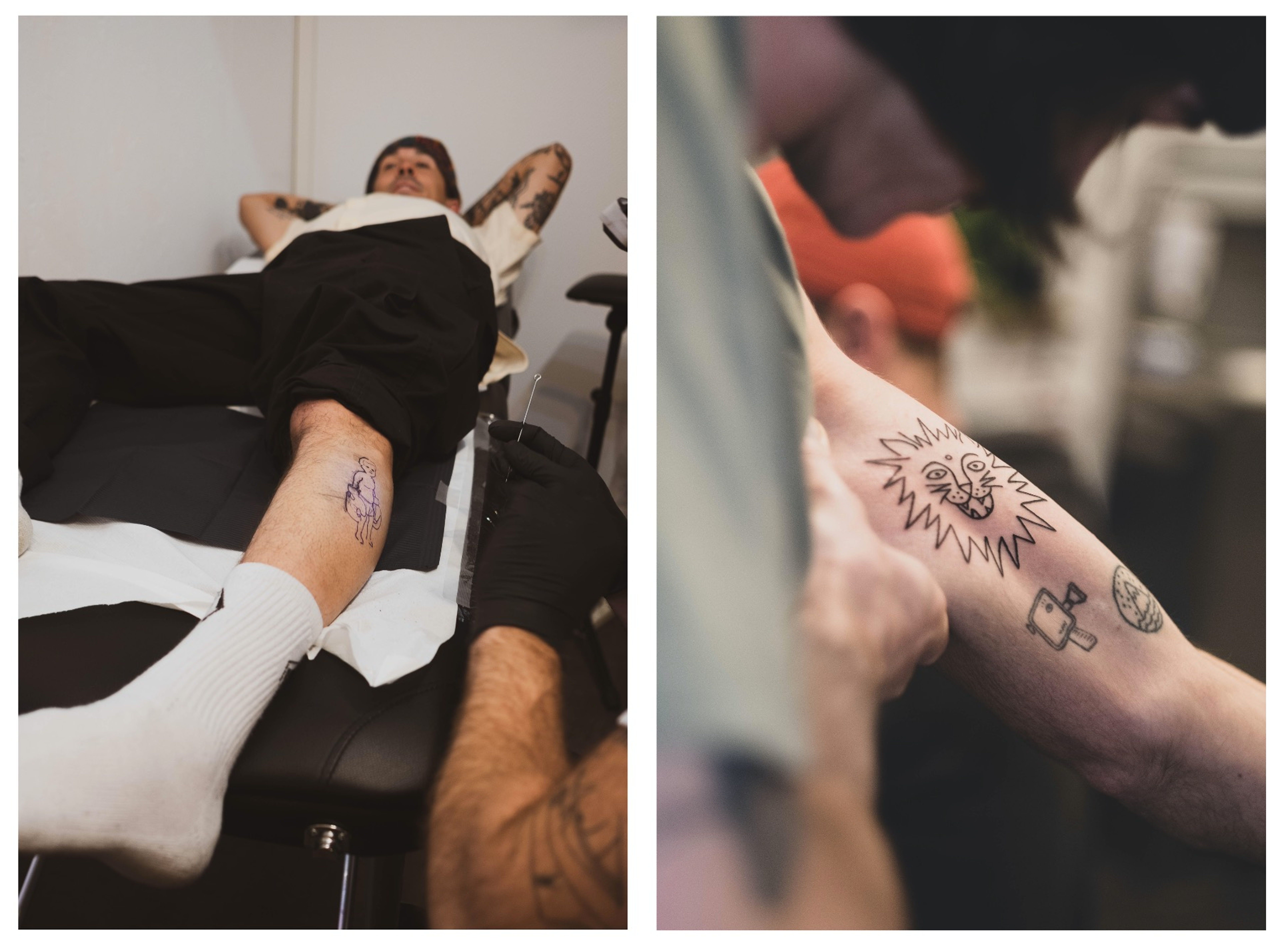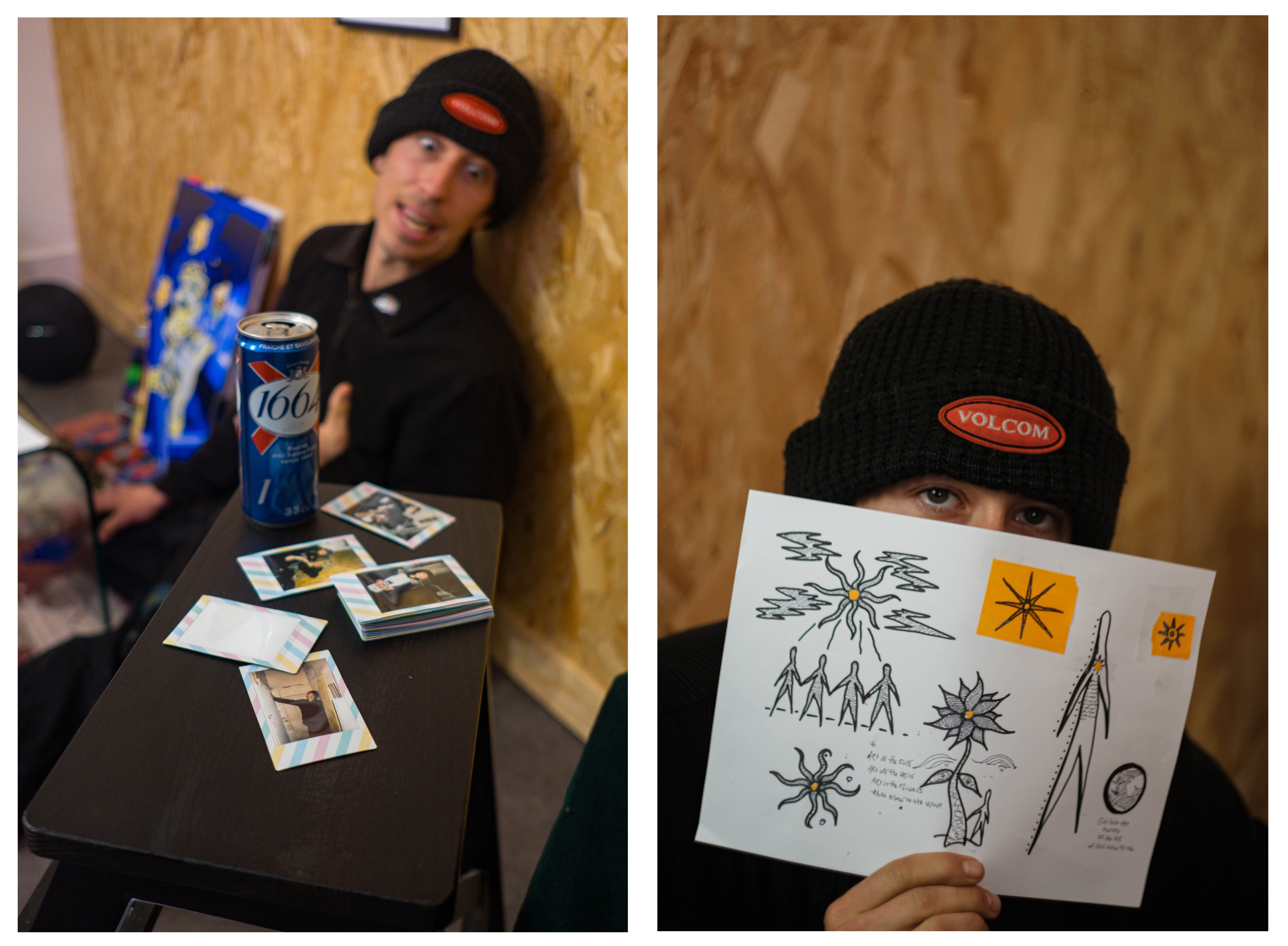 Then it was on to Grenoble to check out the Banging Bees x Vans video premiere at the Merci Destillery shop. With a projector shining the video from the shop to the wall of a church on the other side of the road, we had a sweet little setup and a nice turn out of locals that came to watch the edit and sink some beers. After a kebab at the end of the evening it was a quick drive up to Les 2 Alpes. "Les 2 Alpes is my home, I don't live there anymore but I grew up there and it's the mountain I learnt how to snowboard on. We were looking for a resort that was opening early and 2 Alpes was opening on the 30th Nov. Capita wanted to do something with me to celebrate me joining the team and so 2 Alpes was first on the list…and we got lucky! I think they had got more snow there than other places with good snowfall in November" Arthur explains on the way up.
The weather wasn't great the following day but there had been some fresh snow so Arthur, Charles and myself headed up to pre-shape some side-hits ready for the next day. Saturday was looking good. Saturday came and it was good, it was really good! Blue skies, light winds, a perfect day to start off the season with plenty of side-hits ready to pop. It wasn't long before there was a ton of riders lapping the park lift, where the side-hits had been set up, boosting off transitions left and right of the piste all the way back down to the bottom of the lift…and repeat. Arthur showing everyone how it's done, with a big grin on his face as he reached heights beyond all others, composed like he'd just popped a couple feet off the ground. In reality it was more like 30 feet. Kevin followed with unmatched style, while Mike Rav cut his own lines flowing from one side of the piste to the other with so much style, poppin' switch McTwists off a couple feet of transition. Guided only by the 'Ecklesparkle', Mike's mind-expanding creations, and maybe some help from some hallucinogens.
Arthur explains why this kind of event was perfect for the first day of the season, "There is room for all types of events and I've done the professional competitions but for us now we wanted something different, we wanted to share a session with everyone being welcome to come ride. With the smaller side-hit setup, the more riders the better, it gives a lot of energy. I feel this event is more about the younger kids, to make sure there is something for them."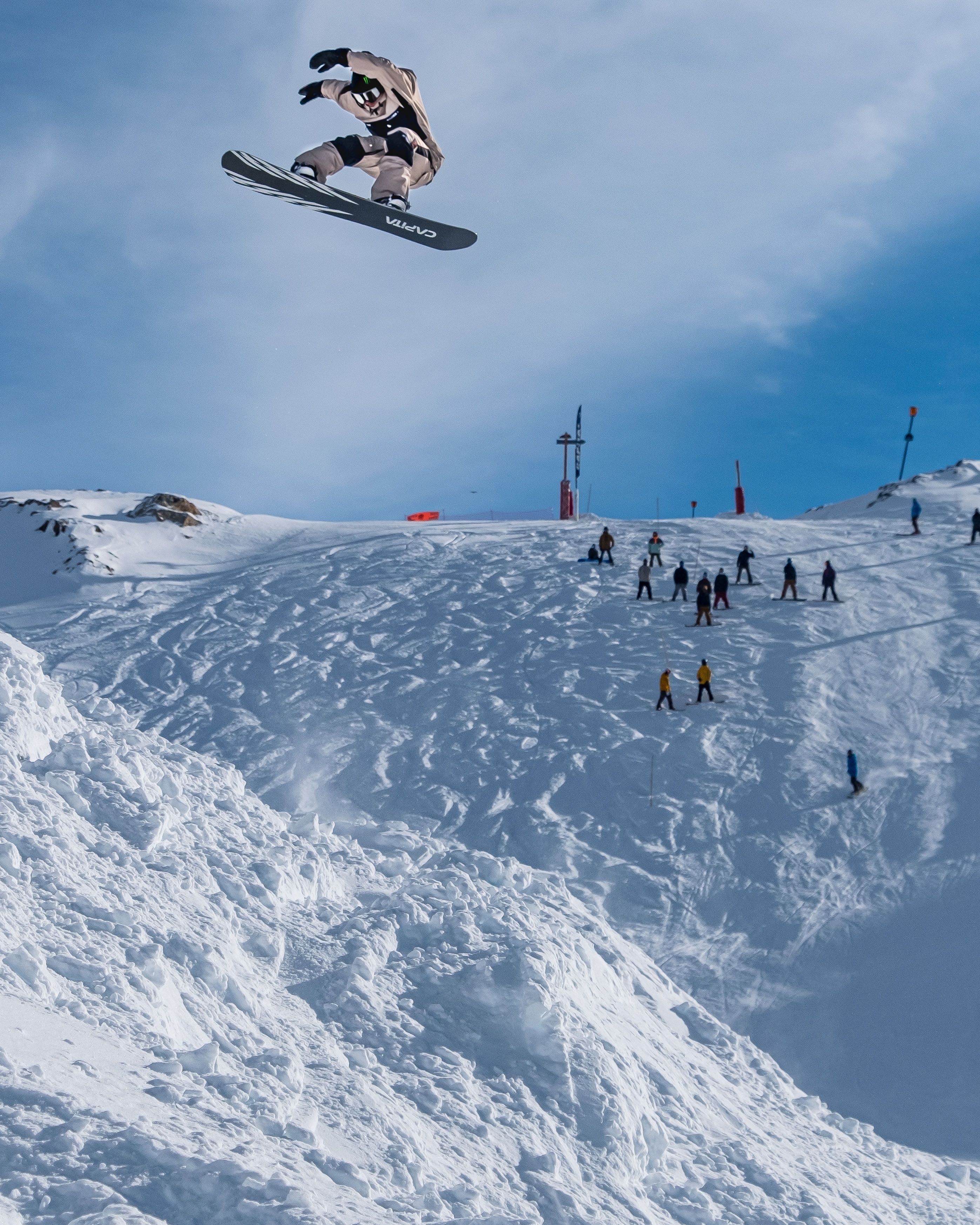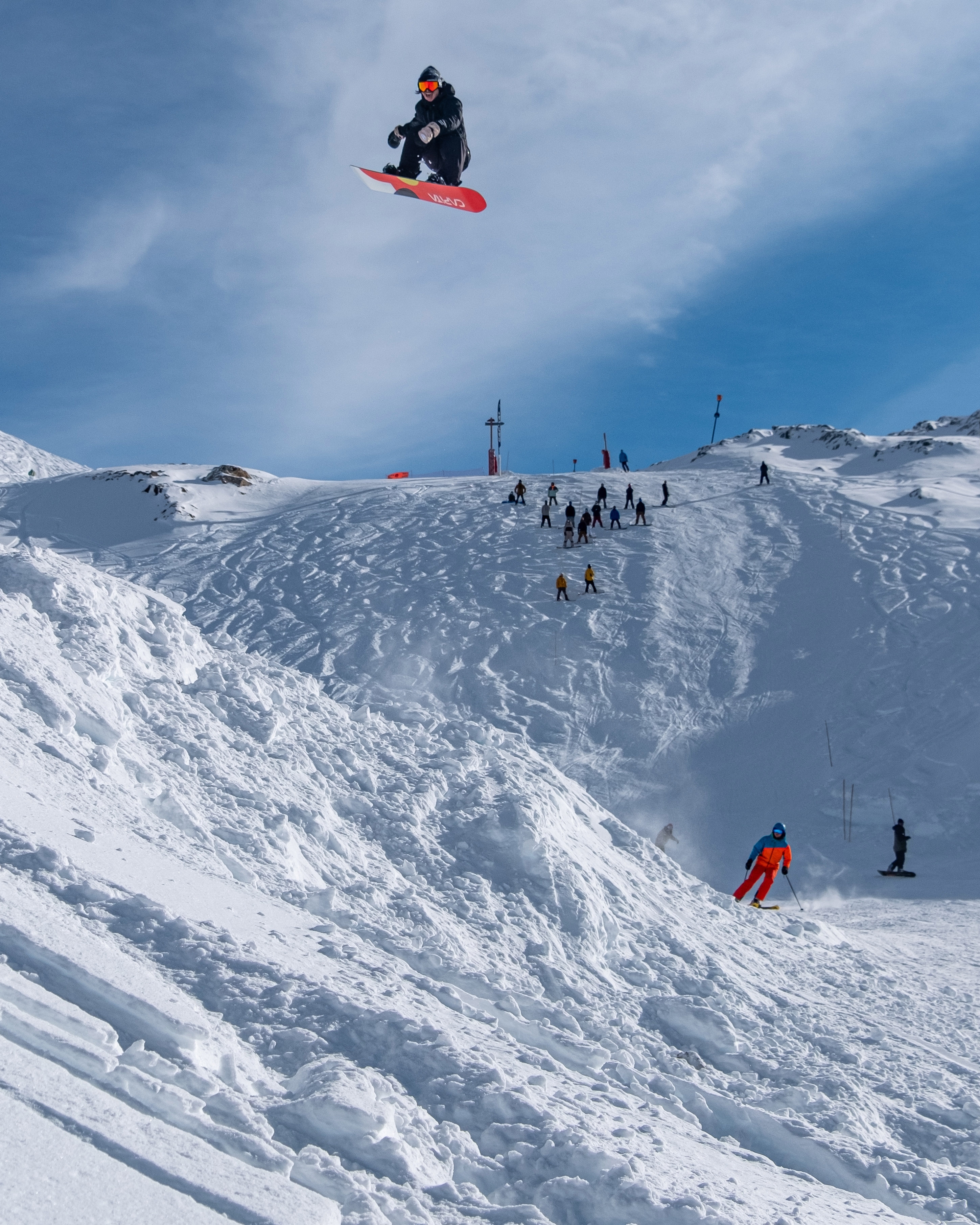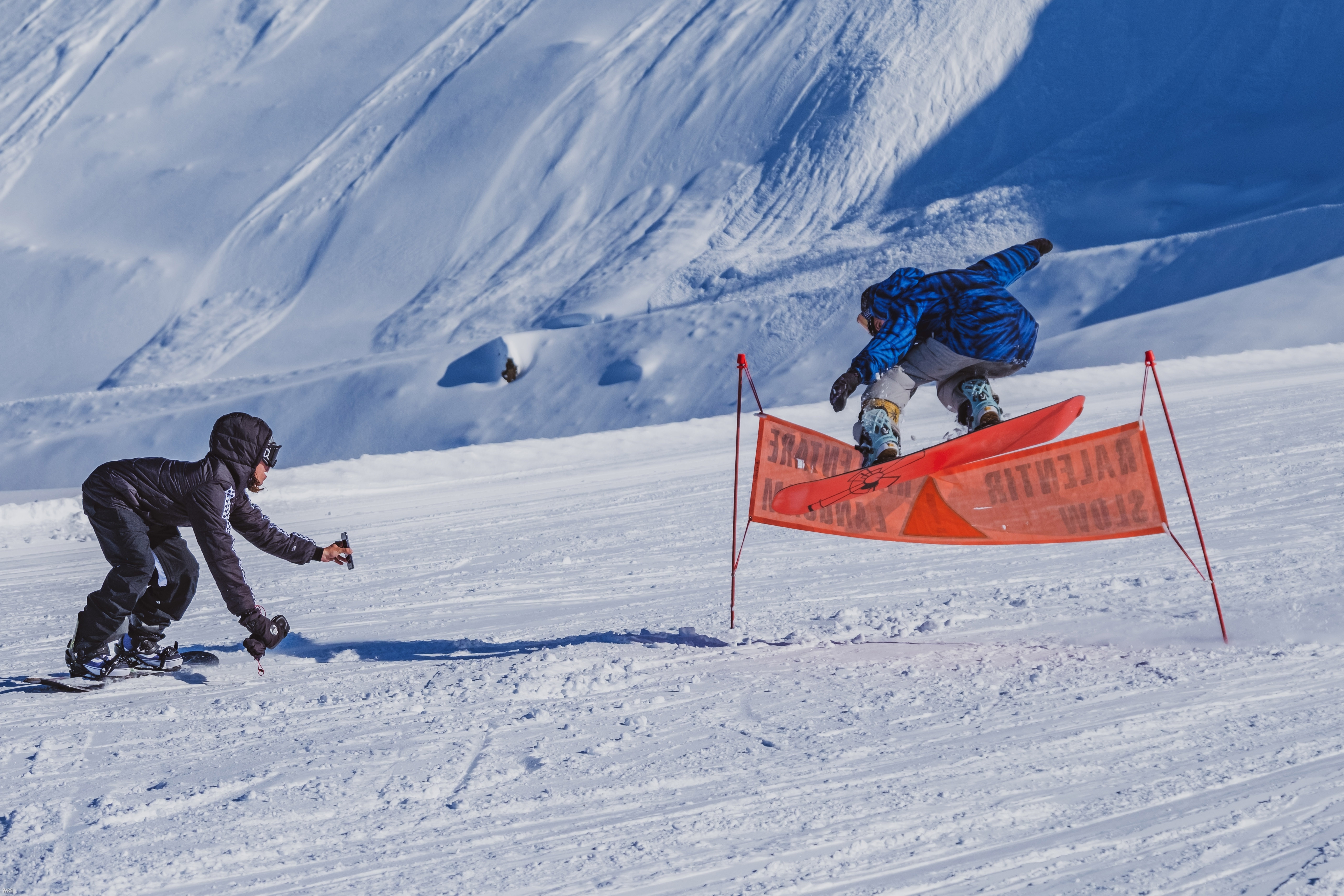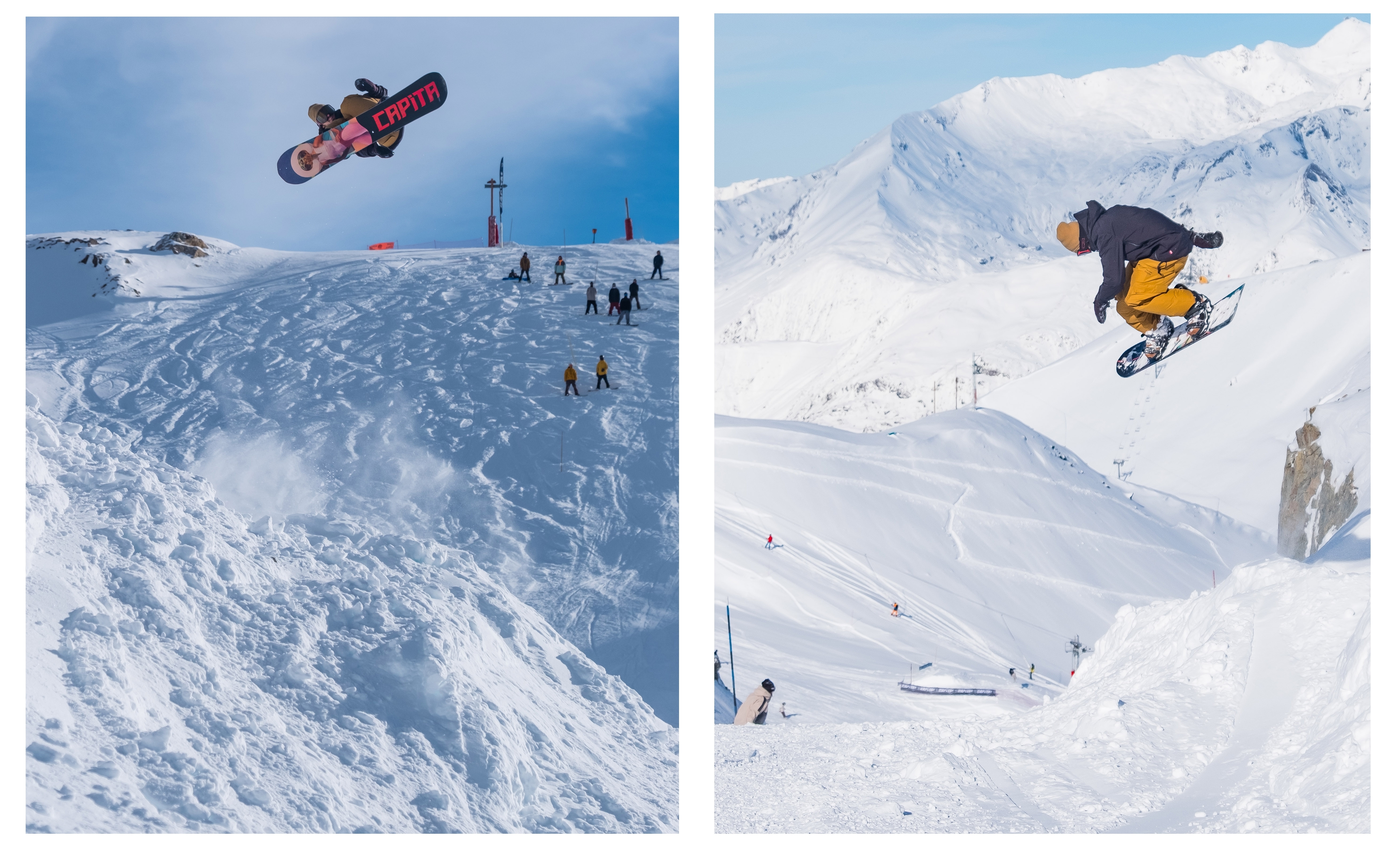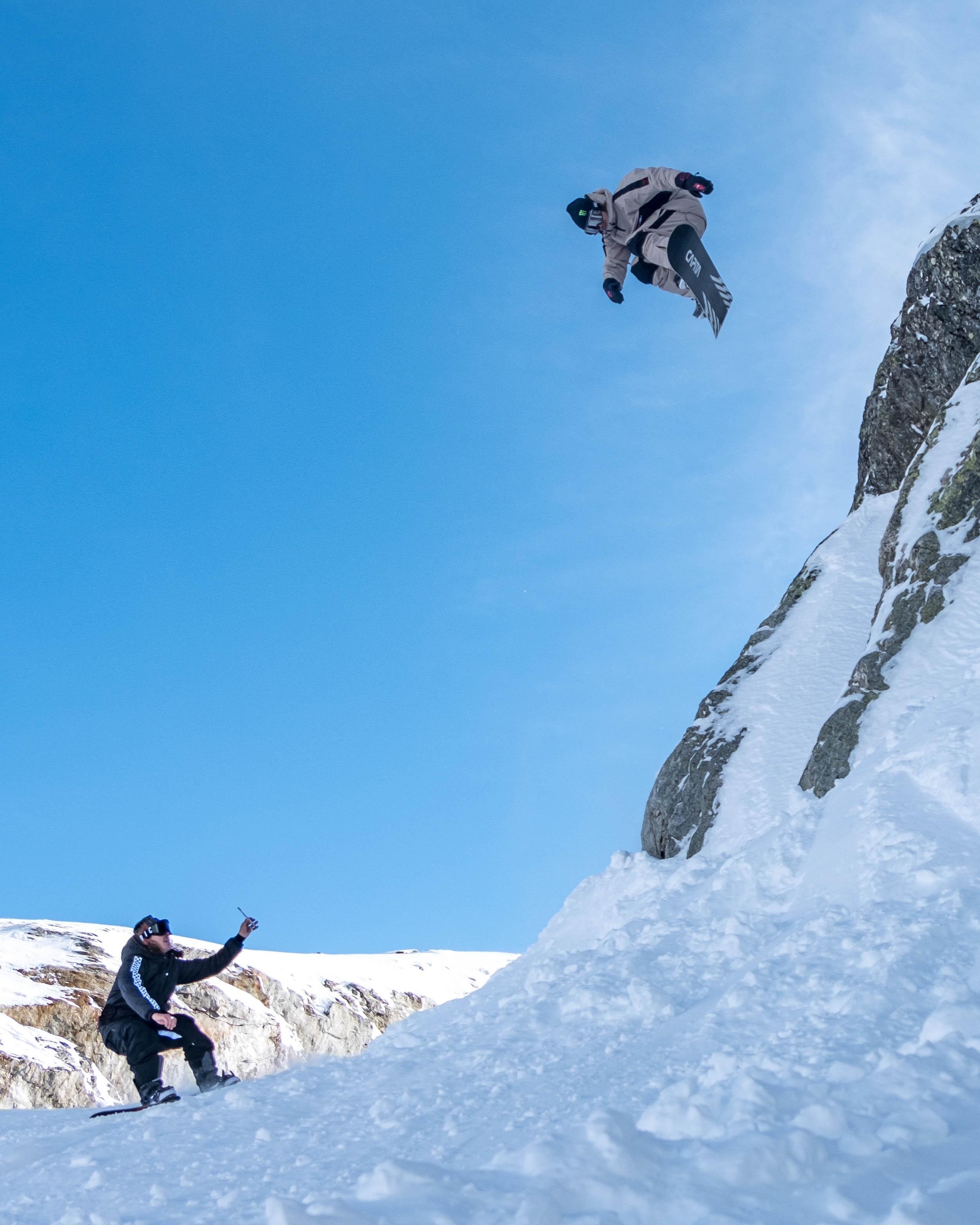 That night, it was the opening of Smithy's Bar and Olivier Gittler was set to take to the stage with Mike, but first a few posters to sign at the local snowboard store 'Superwhite' and then...to Smithy's for cocktails!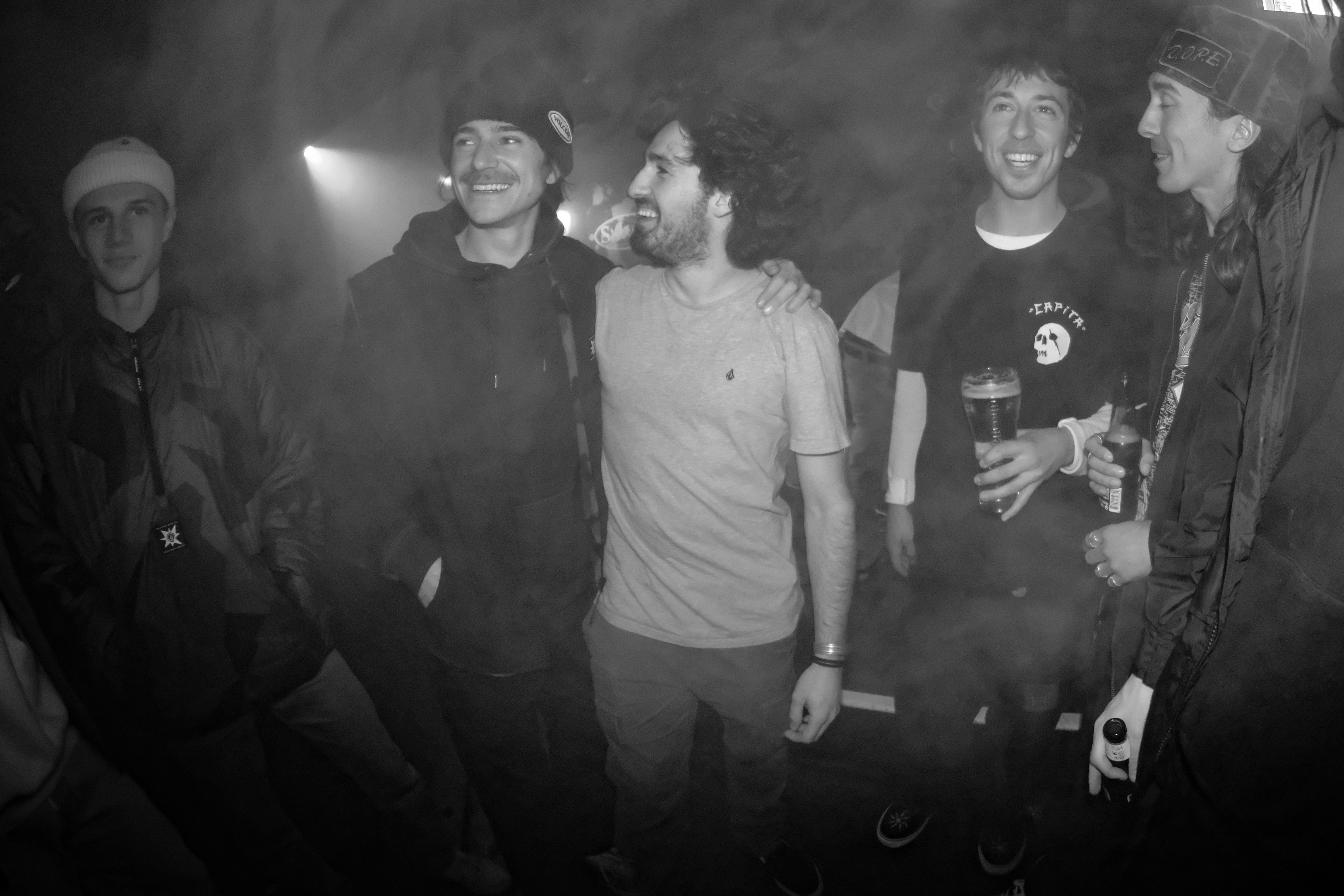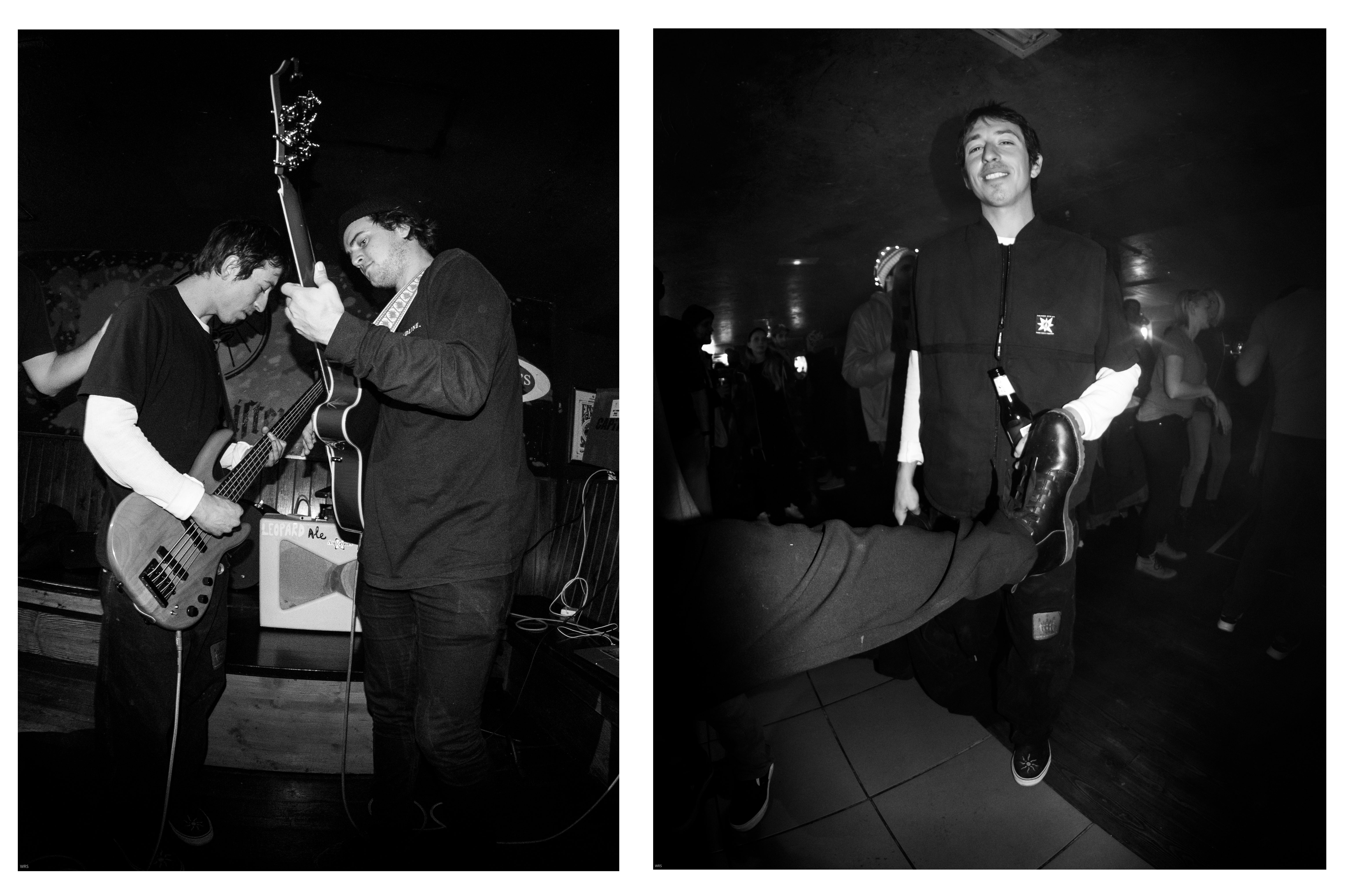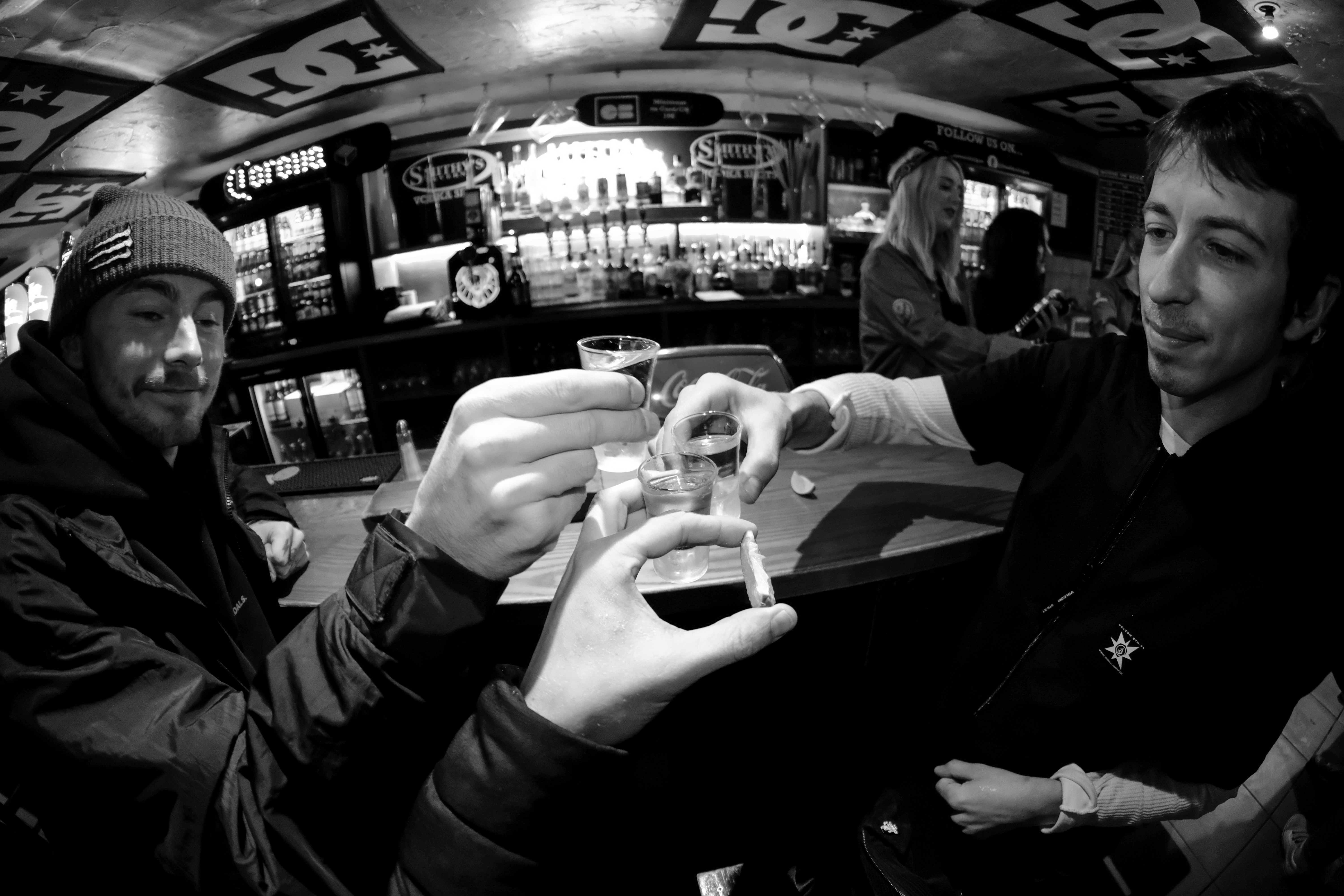 We woke to hangovers and the heavens dumping down on us with the fluffiest of snow and it continued to bucket it down for the rest of the day accumulating a good 2 and a half feet of fresh from the town up. Brendon and I ventured out into the streets to shake off the hangover and see if we could shoot a couple spots we'd noticed on the walk to the gondola from our apartment. The rest, rested.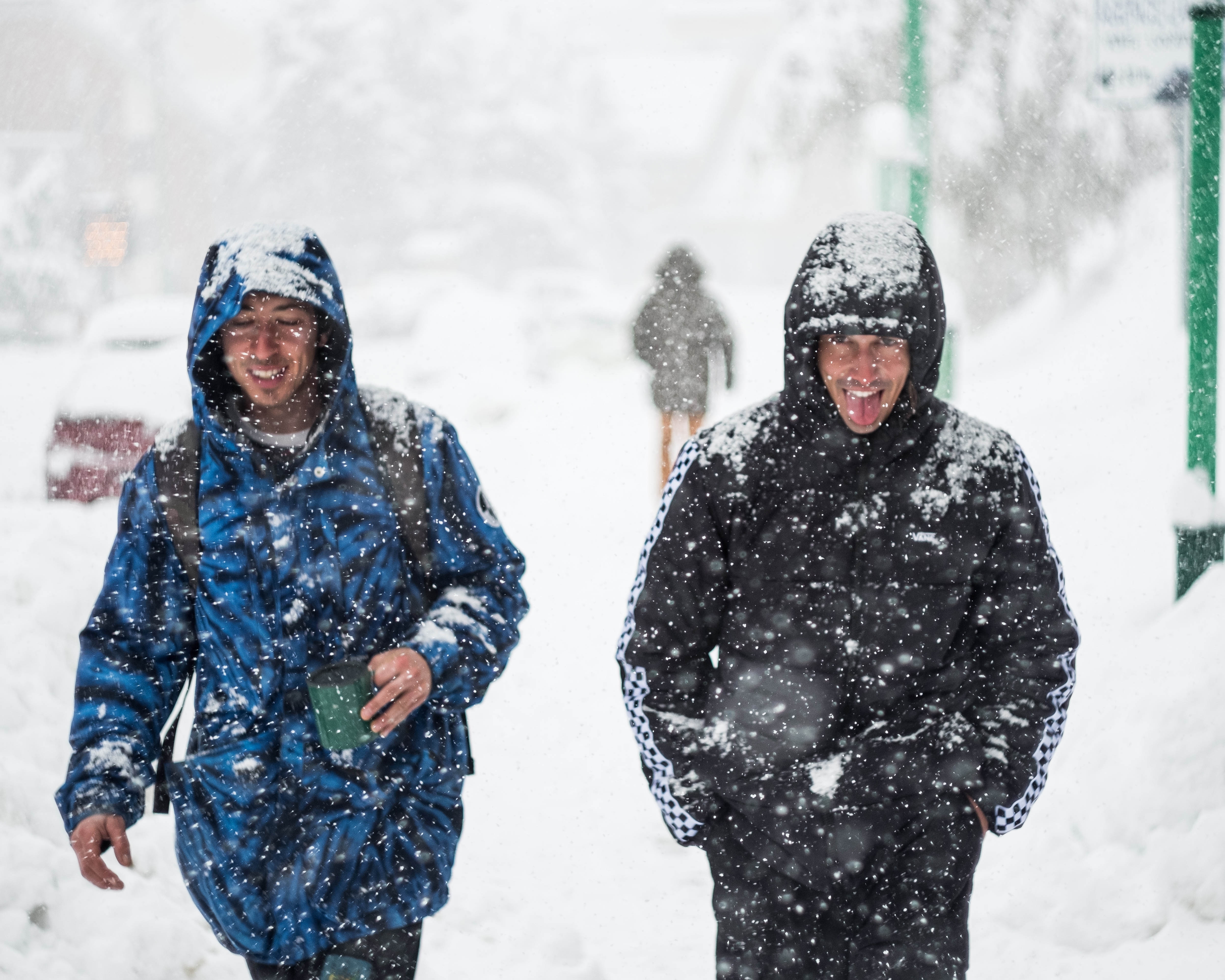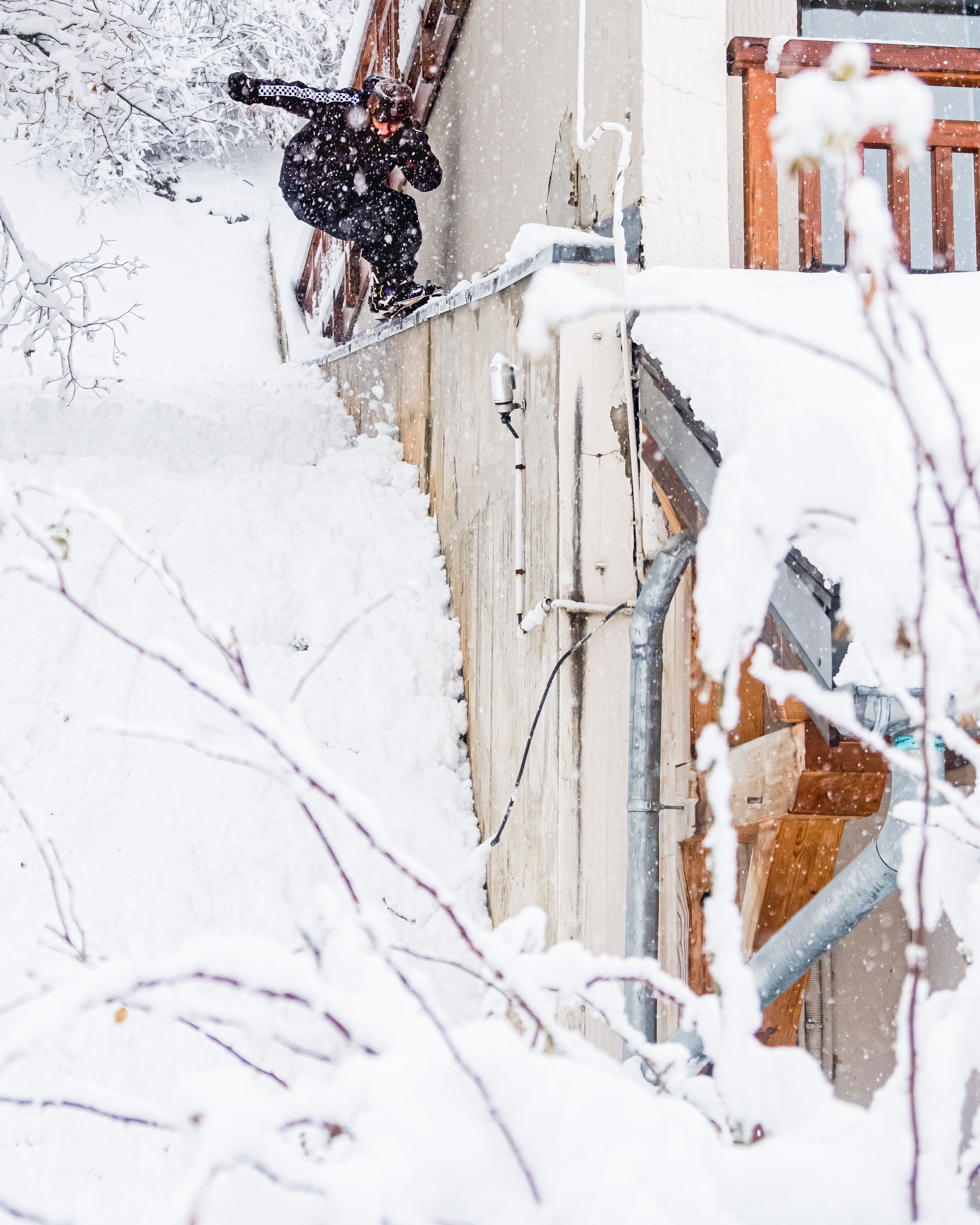 The well rested were treated the following morning to blue skies and a shit load of snow for the 3rd day of the season. The crew, as deep as the snow, with Perly and Olivier joining the five of us made for a killer day ahead. After a morning of following Arthur through some easy accessible powder fields though a little bit sharkie, we then bump into Julien from Banging Bees and Victor Daviet and the crew grows!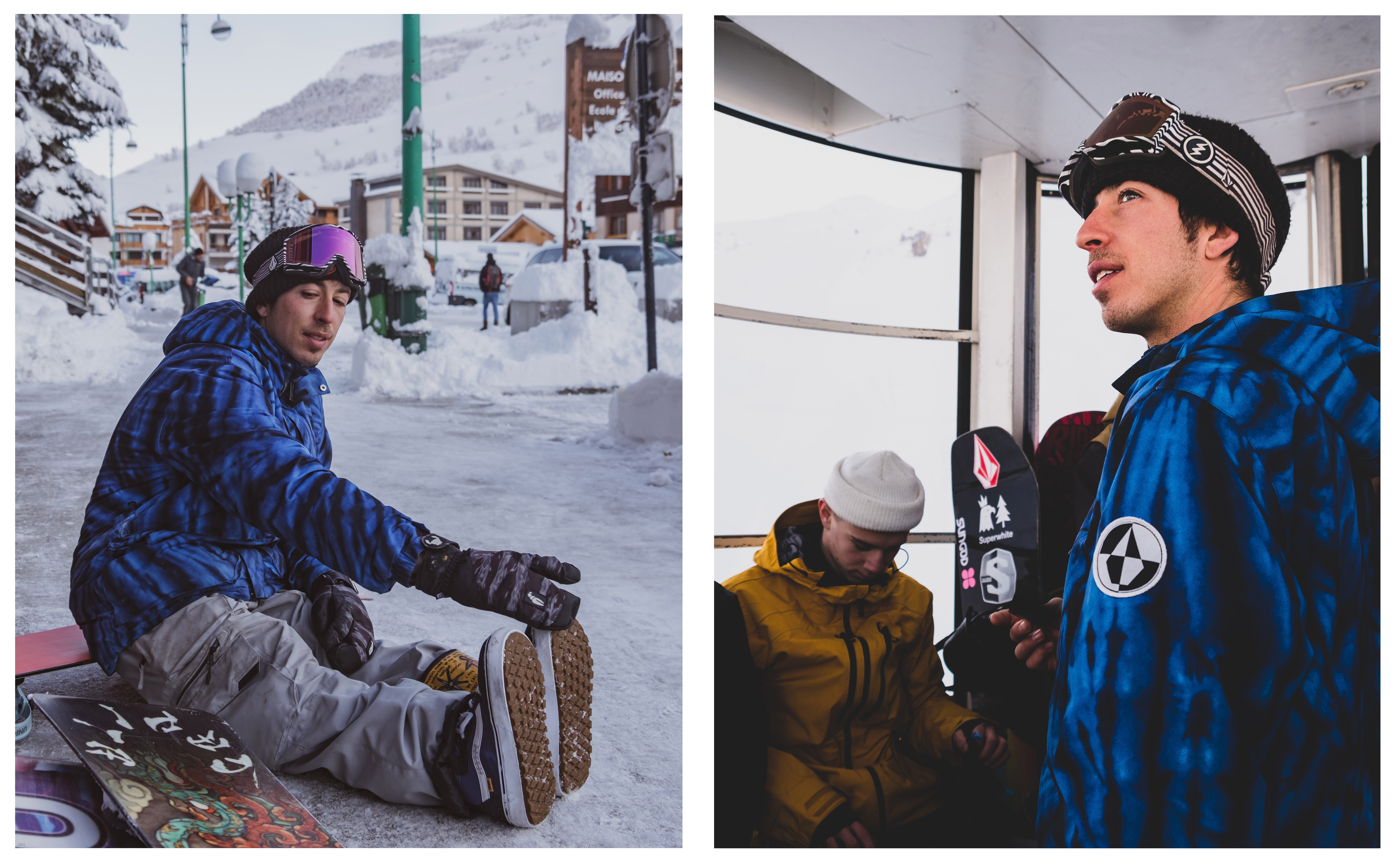 A late lunch at the restaurant up on the mountain, turned into a bench session after Rego spotted a little line over a couple of benches and into a bank. Once he'd given it a few goes everyone got involved with Rav adding his flare and Arthur getting his jib legs back on. Warnings from the staff to be careful not to break the benches were ignored and it wasn't long before one of the benches buckled and the restaurant management had us drilling it back together, not even the local hero could get us out of this one. With the help of the friendly park crew and their tools we had it back up in one piece in no time!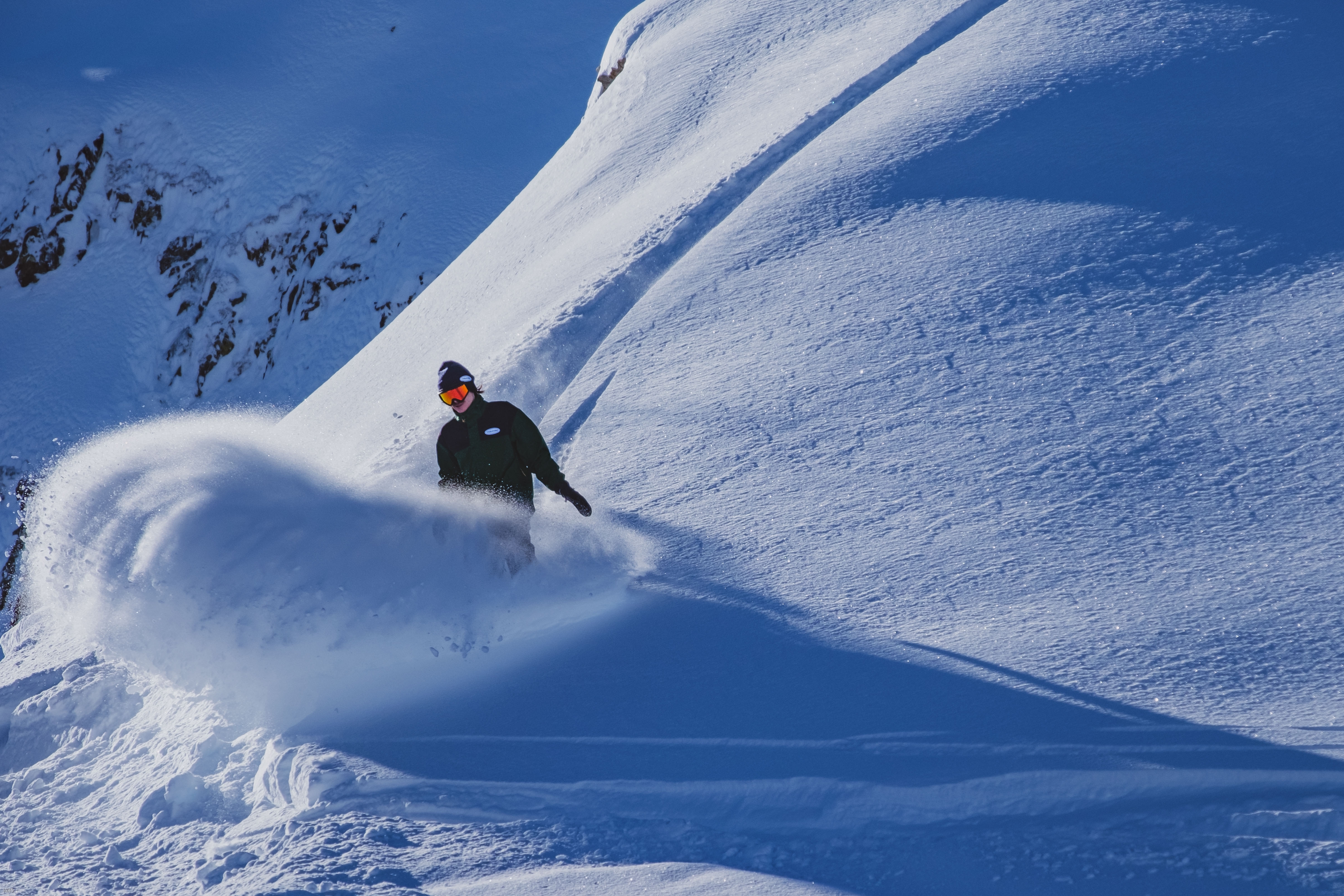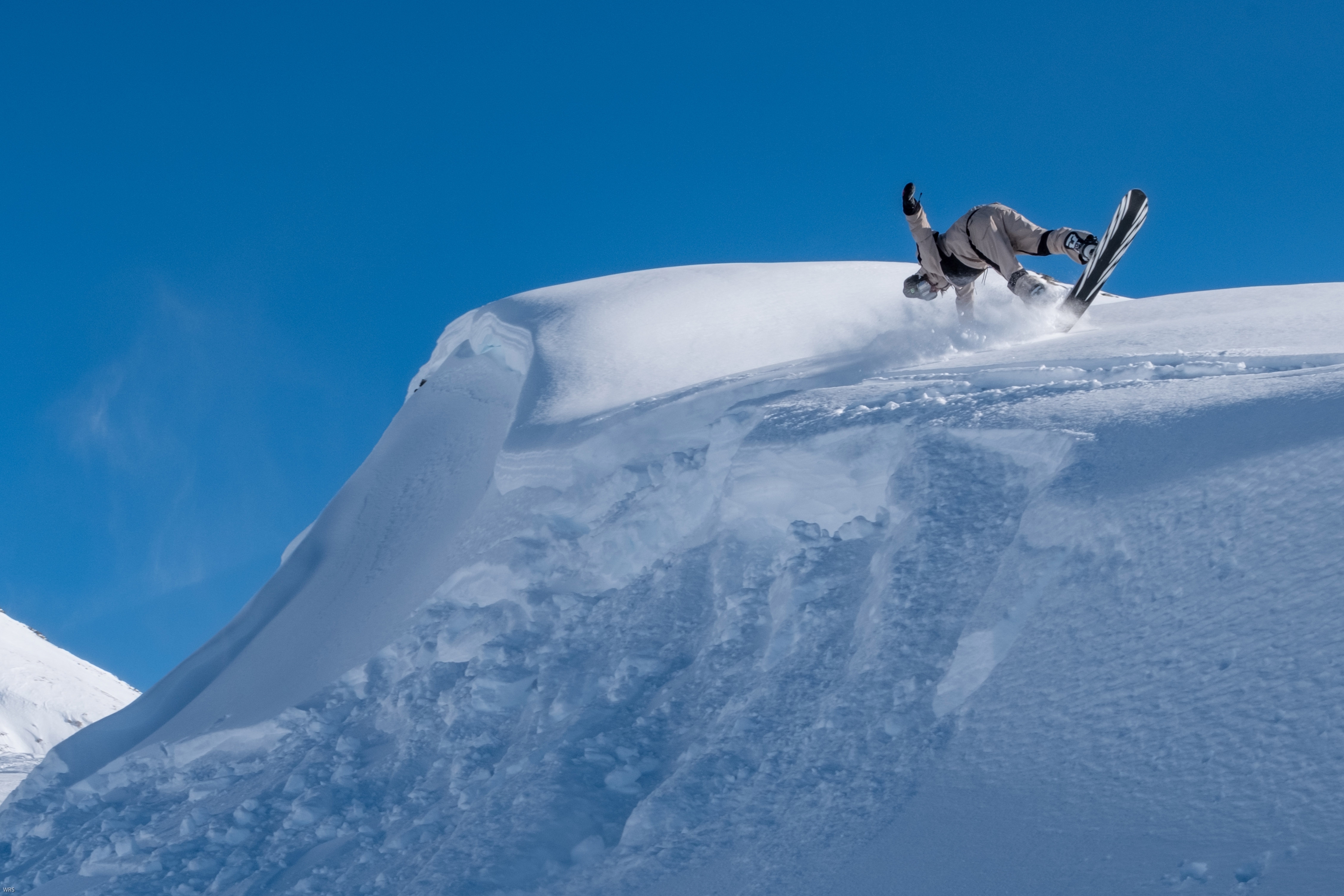 For the last day it was much the same, blue skies continued and there was still plenty of powder to be hit. The session went from side hit to cliff senders with Kevin and Arthur finding some sweet hits right off the side of the piste. Actually, pretty fucking big hits. Just a few minutes spent scoping out the landings and takeoffs from the top of the cliffs, before a quick hike back up a bit to get a good run in and boom Kevin sends a hug front 3 Indy so deep it was almost flat on the landing, but after a second of our breath held he was riding out clean. Then it was Arthur's go, this time another cliff drop but more of a gap over to a landing maybe no more than 2 board lengths of transition to land in. Back 3 Tailgrab and perfectly into the tranny.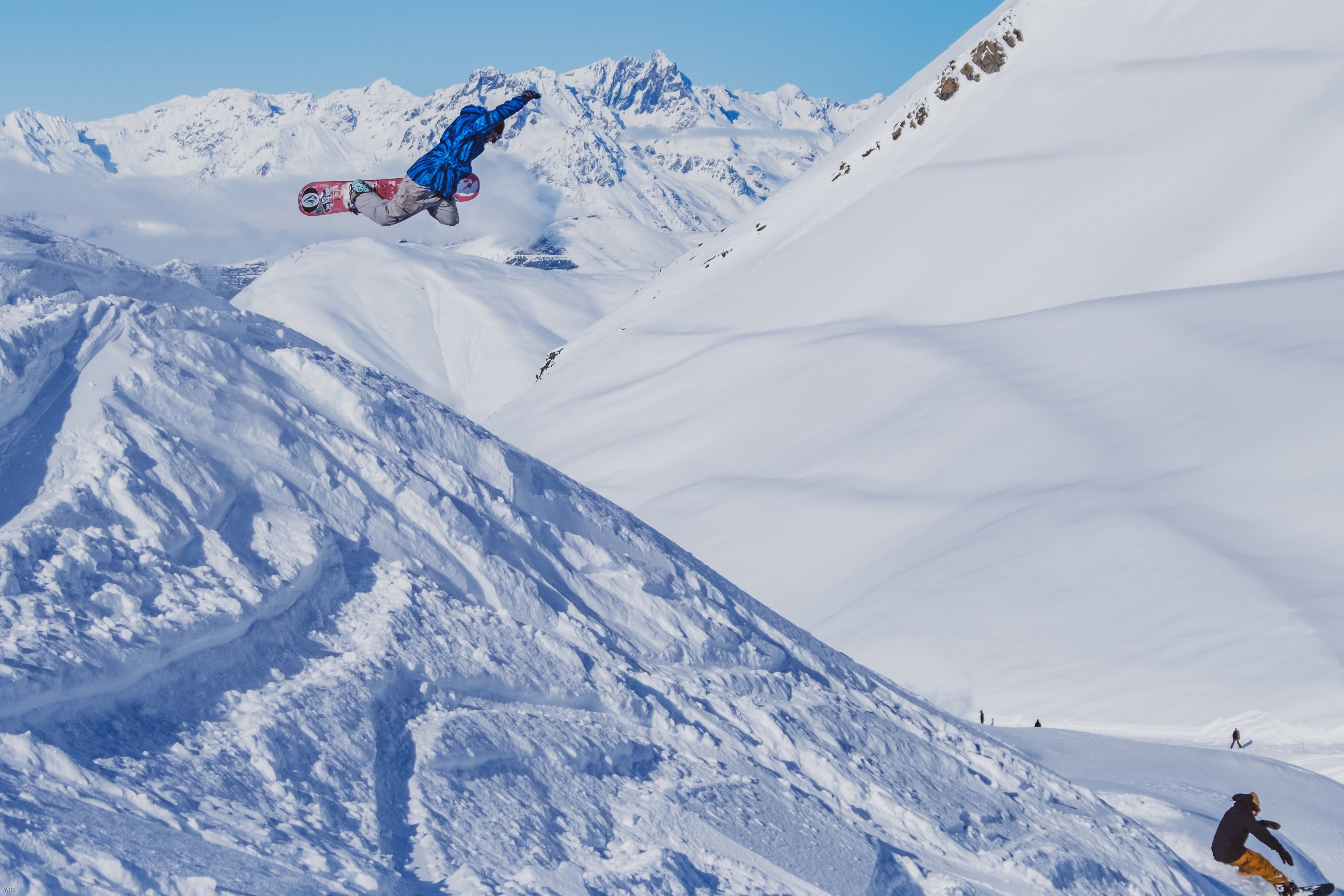 Once all was shredded and done, the sun set on an epic few days and we couldn't have asked for better conditions and a sicker crew of riders for that matter. We all headed down to Grenoble that evening for one last dinner together before Rego, Rav and I went on to the airport while Arthur, Kev and Olivier went on to Tignes to continue their quest for side-hits and to start filming for the next chaper of SHE.