The Natural Selection Tour - Day 2 Recap FINALS!
The powder dust has settled on the first stop of the Natural Selection Tour at Jackson Hole Mountain Resort, and this was a hell of an event. The field for finals was stacked, and the inaugural titles could have been taken by any one of the cross section of snowboarders present. How often do you get to see slopestyle riders head to head against backcountry riders? Or pipe riders head to head against freeriders? This event was a mash-up of all of the best things about snowboarding (excluding rails, although Mikkel Bang's wallride/rocktap came close) and it really levelled the playing field and brought things back down to earth. The knockout format that they ran with is pretty common for games of SKATE, but the only time we'd really seen this head-to-head approach in snowboarding was at the Lord of the Ropes event in Trollhaugen, WI. Introducing this format into Natural Selection really added an element of excitement to the proceedings. Instead of just watching everyone ride and then waiting to see who got the highest score, each bracket was its own mini-contest, and there was a massive tactical event required to be successful. This really livened things up and we found ourselves rooting for different individuals each step of the way, which was a nice surprise and a much needed breath of fresh air compared to the usual contest format. Riding a course like this with fresh snow might seem like a dream, but these features are huge and the bomholes and tracks are like a playing a video game on nightmare-mode. Slopestyle and pipe are designed to be ridden a certain way, but this course is designed to be interpreted, and with each run the snow and the course changed. It required total adaptability from the riders every step of the way. It didn't matter if you were a veteran powder slayer or a total rookie, you could be taken out of the game in a matter of seconds.
If you haven't been able to watch the event yet you can rewatch the livestream from Day 2, the Finals below:
The course had seen a reset over the four days since qualifications, but until the first runs it was hard to say exactly what condition the snow was in. It didn't look as deep as day one, but it was definitely enough to play with as the Natural Selection made its full-circle return to Jackson Hole Mountain Resort since it's conception back in 2008. The riders had quali day to feel things out, but now it was game time. Read on for a play-by-play recap of what went down.
Opening things up for the mens Quarterfinals was Austen Sweetin against Blake Paul. It was up to Austen to feel out the course, the commentators once again started talking over the top of his run while Austen looked solid on top but again overshot the bottom kicker. Jackson local Blake put down his signature floaty crippler and then crashed into a tree, but still took the first bracket after Austen got too excited and again overshot in his second run after failing to dial his speed back. The froth was just too strong.
Up next was Ben Ferguson against Sage Kotsenburg, two contest riders and both backcountry beasts. They were co-stars of the movie JOY but this event turned then against each other. Ben continued his power and flow from day one but Sage couldn't find his rhythm, despite apparently watching Gladiator to start his day. He did a sick cab 9 but it wasn't enough to advance, and he left the stage in silence as Ben moved on.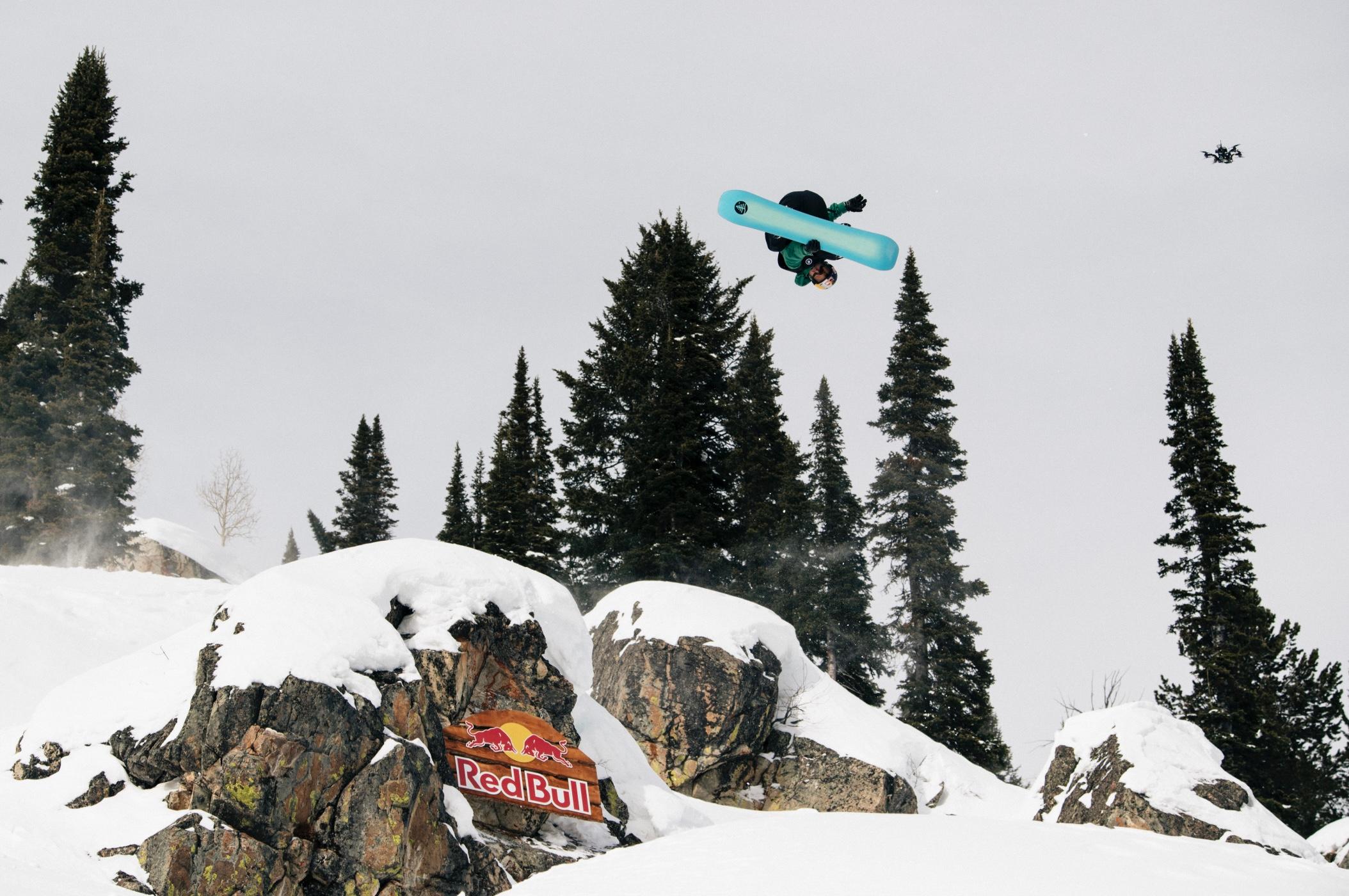 One of the most anticipated brackets of the day was event organiser, course builder and powerhouse Travis Rice again Mark "Sparky" McMorris. Travis took a totally new line and threw a back rodeo and also a cab 9, really working the whole face and showing his home advantage. Mark's run run had flow and power, featuring big spins and a cranked method, exactly what we like. They were both nervous at the bottom and after Mark took the first run, they left for the lift with Travis saying 'It's on'. Travis looked strong and added a double backflip into his next run but just came short and got thrown by a track. We thought he might kick a hole in the results monitor, but he was a good sport as Mark ended up taking the bracket and moving on.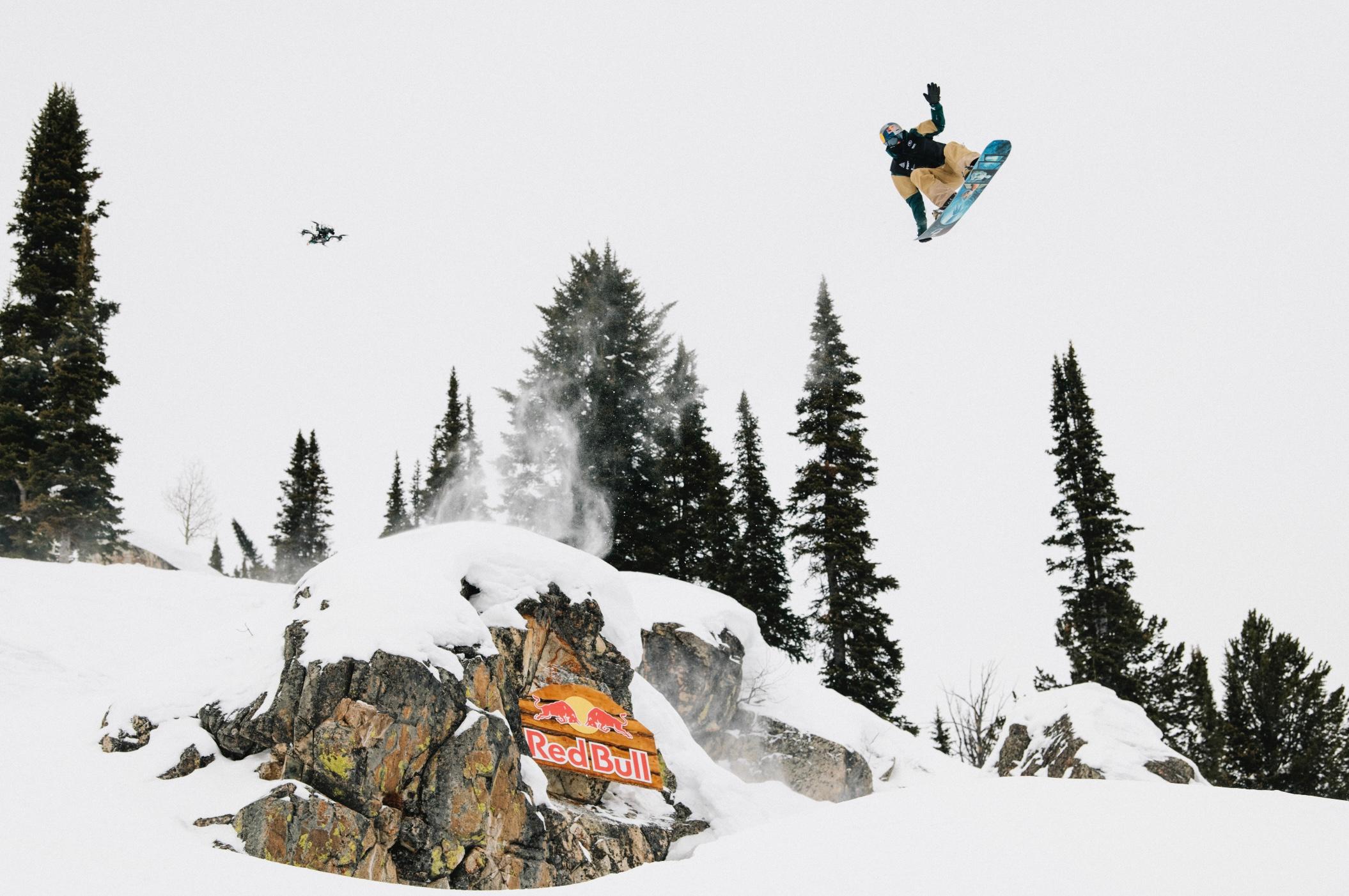 The match-up between the child stars Mikkel Bang and Pat Moore was an interesting one. They both went down on their first runs which left things up in the air for run two. Mikkel's switch method might have been the trick of the day but couldn't link it with a full run and it looked like Pat was going to take it, but the judges weren't in his favour of his smooth but convervative run and Mikkel somehow scraped through.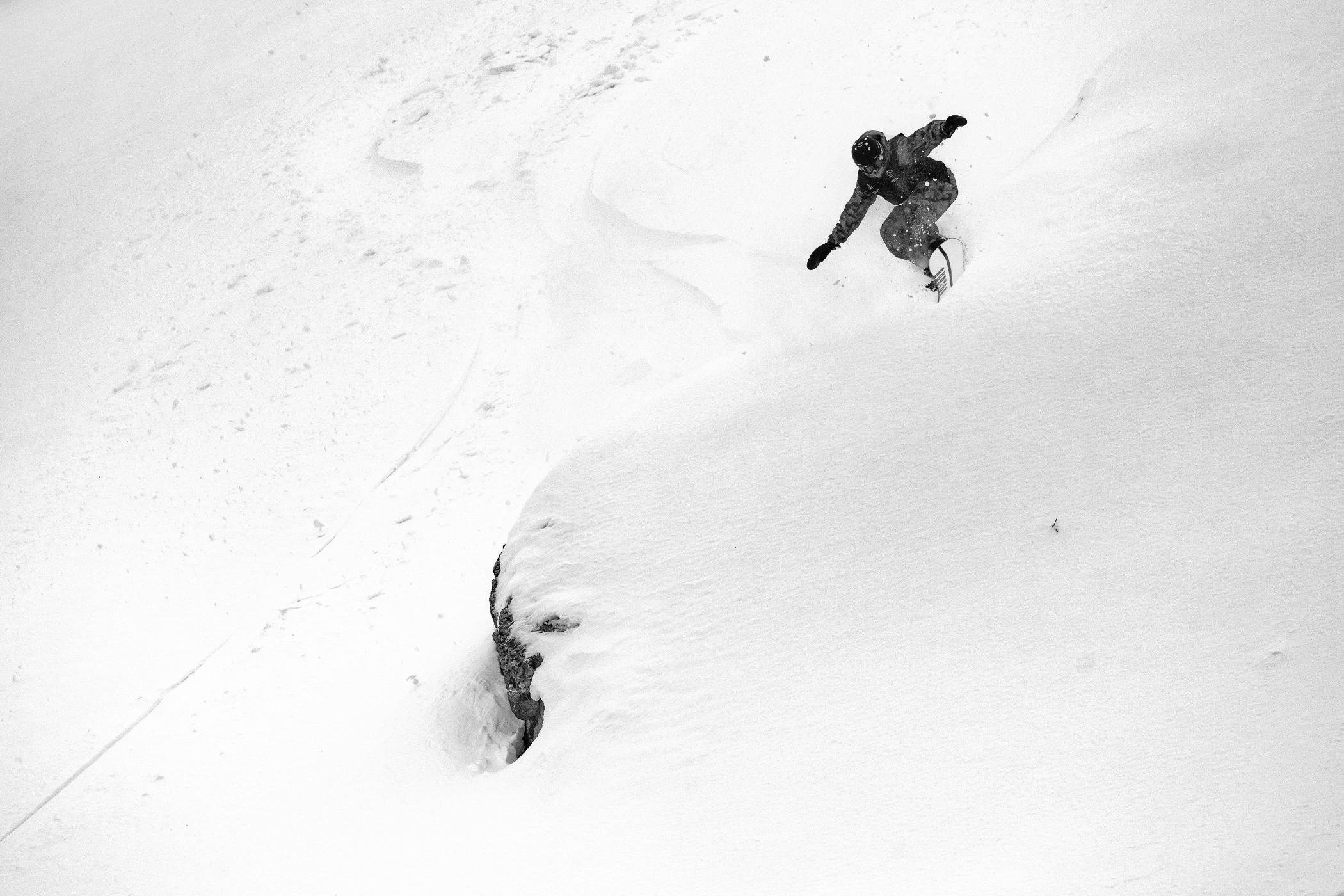 Up next was the Women's Semi Finals, and opening things up was powder veteran Hana Beaman against the rookie and Wildcard Zoi Sadowski-Synott. Hana was easily the most solid rider from day one but unfortunately couldn't link together a smooth run on day two. It's worth noting that visibility was nowhere near as good, and this was something that the riders were clearly battling with on this huge course. Zoi didn't fare much better and their first run scores were a close 40-41. Zoi didn't have the cleanest second run but boosted over the pillow bonk and put down a wildcat (which was all she really wanted to do, well done Zoi) and it seemed like it was wide open for Hana, but she unfortunately underroated a backflip up top and although throwing a huge back 3 later in the run, wasn't able to recover enough to advance.
The second bracket of the Women's Semifinals was halfpipe Olympian turned BC rider Elena Hight against 3x Freeride World Tour champion Marion Haerty. Elena rode clean but came short on a few hits, and although Marion didn't do many tricks, she charged the course from top to bottom and was the one to advance, pitting her against Zoi in the Women's Finals.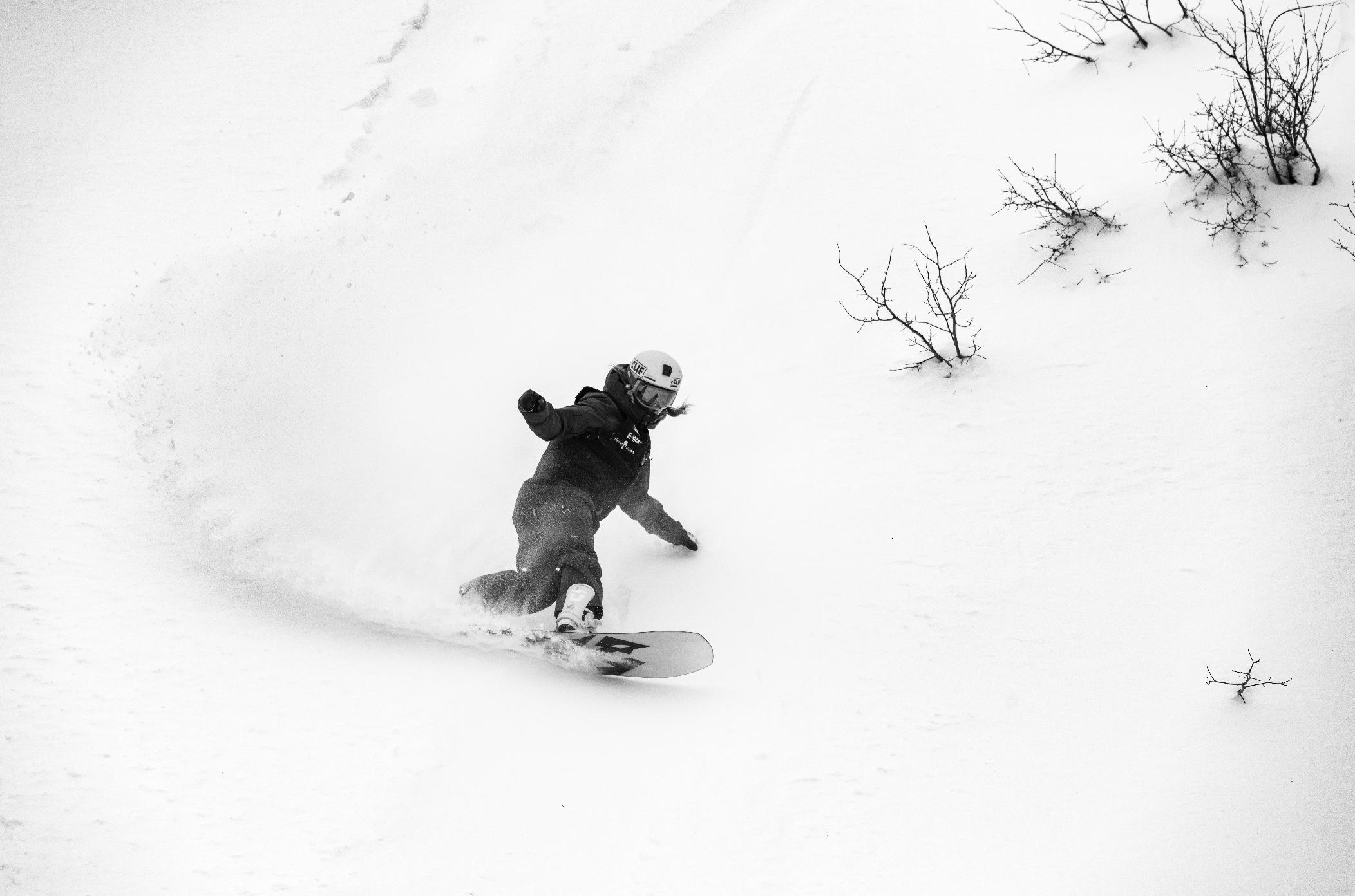 The Mens Semi's had Blake Paul against Ben Ferguson. Blake got thrown on a takeoff but so did Ben, so it was down to run two. Blake was again unable to put it together and was taken out solidly by Ben who moved on to finals after a near perfect run. That pipe control clearly translates well into the backcountry.
Mikkel Bang v Mark McMorris started explosively, with Mikkel taking a new line and slamming into a rock, legend! Mark also struggled to put down what he wanted for the first time. Round two saw Mikkel make the rock tap he'd been going for and then rode most of the course switch, while Mark stuck with his previous lines. This one was really close, we though that Mikkel would take it due to the uniqueness of his run, but he was just beaten by Mark's power and flow, bad luck mate.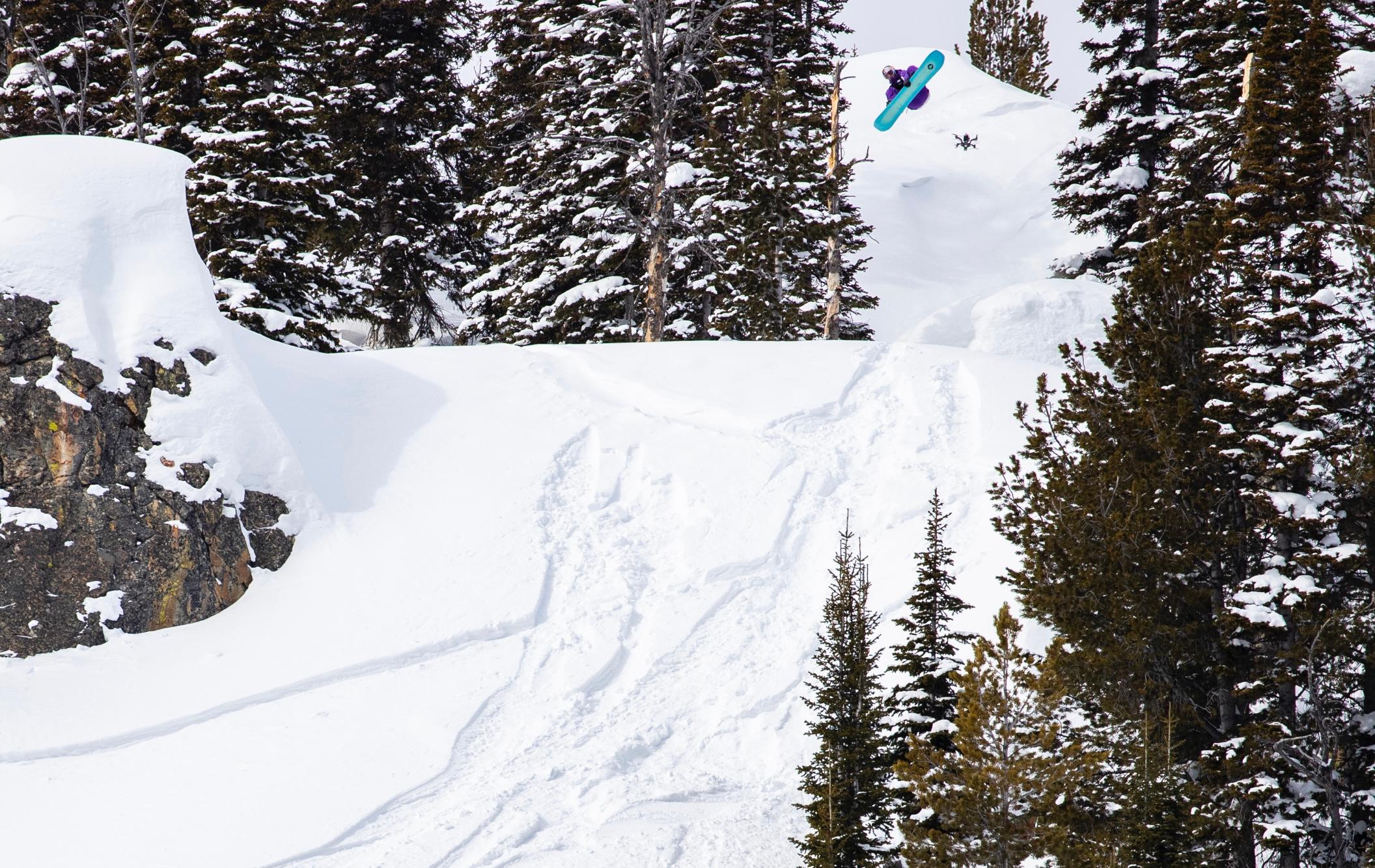 The Women's Finals saw two very different snowboarders going head-to-head. Marion is a charging freerider, while Zoi is a style focussed slopestyle rider. Zoi had been struggling to put down a full run from top to bottom, while Marion had been gunning it but not doing many tricks, so we were excited to see who could find the middle ground for this backcountry freestyle contest. In the end Marion left it open for the Wildcard entrant Zoi who finally put down the run that she wanted, and took the title at Jackson with a huge score of 96. It was no mean feat to get through Olympic gold medalist Jamie Anderson, powder veteran Hana Beaman and 3x Freeride World Tour winner Marion Haerty, but the 19 year-old Wildcard Kiwi managed to do it. When Hana competed in her first Xgames Zoi was barely a year old, and now she's sharing the stage and cementing her place among these legendary female riders. This is the first time that women have been on exactly the same stage as men in a backcountry freestyle setting, and although some of them were battling with the terrain, you'd better believe that they're only just getting started, and that a platform like this is going to allow their progression to skyrocket in the same way that we've seen it in slopestyle over the last few years.
"I'm so stoked to land that last one. I just really wanted to land some tricks that I was stoked on and land a full run. I was so honoured to be able to ride with my favourite snowboarders and learn a lot from them. I'm so stoked." - Zoi Sydowski-Synott
At the start of the event we simply couldn't have called it, but this left the mens finals as Mark McMorris against Ben Ferguson, a slope dominator against a pipe machine who had admittedly never won a competition before. Ben went down early on run one but put down the only back 9 of the event at the bottom, while Mark added a double wildcat at the top but washed out twice lower down, leaving it once again open for run two. We were hoping for a tiebreaker and although Ben had a killer run he unfortunately didn't get his back 9 at the bottom. If he had then this might have turned out very differently, but that's all hearsay because he didn't, leaving it wide open for Mark to take the win. We were rooting for Ferg, but we can't say that we're disappointed to see Mark on top after such consistently strong and stylish runs. He was 19 when he made his first appearance at the Ultra Natural in 2012, and that was the event that really turned him on to backcountry riding. Since then he's seriously stepped up his game, this time taking the title at Jackson Hole Mountain Resort and proving that he's one of the most talented snowboarders in the game.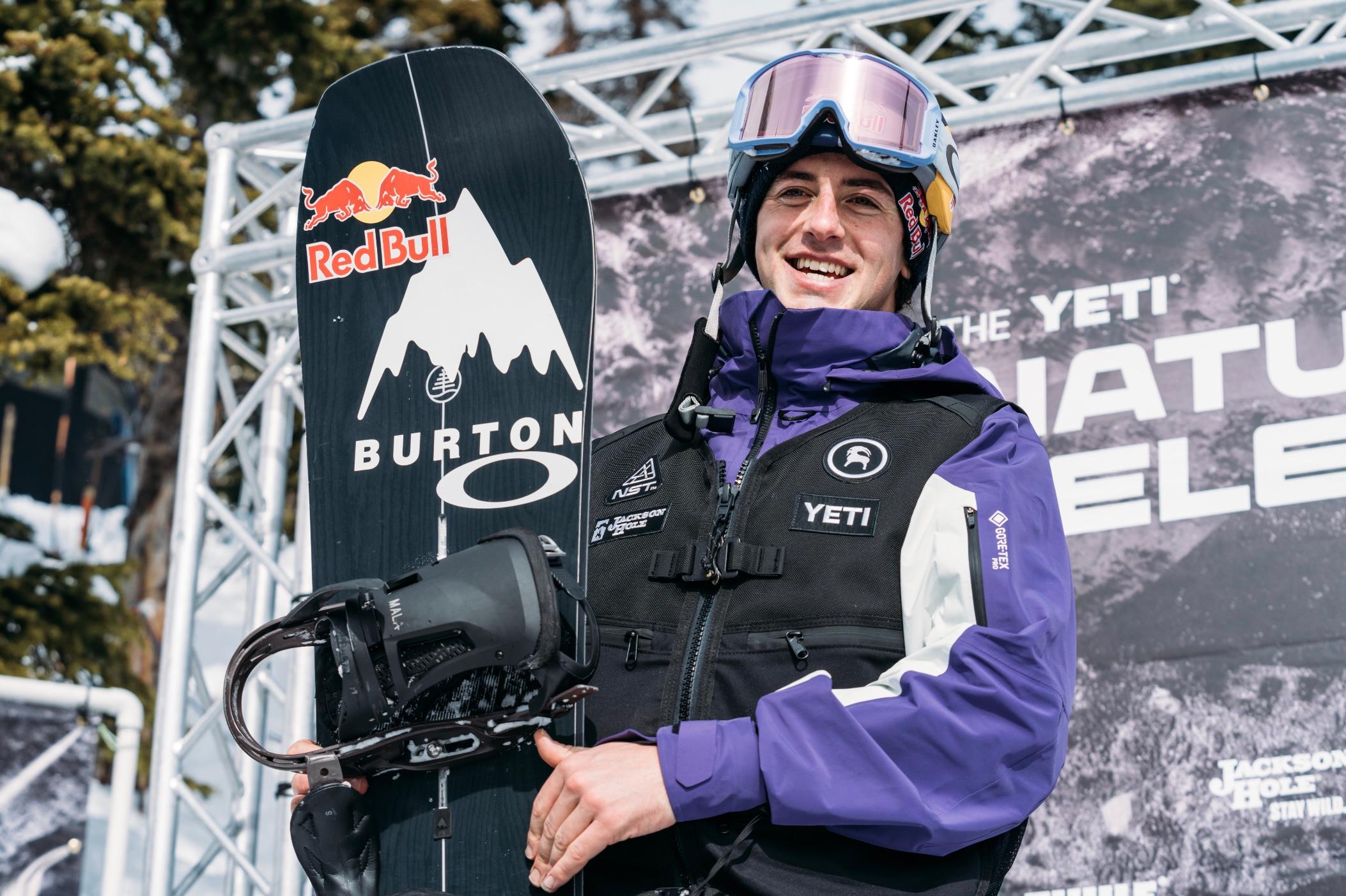 "This is my biggest win to date. The true essence of snowboarding, freeriding with freestyle components. I wish Jake was here to watch us. This was a true snowboard event." - Mark McMorris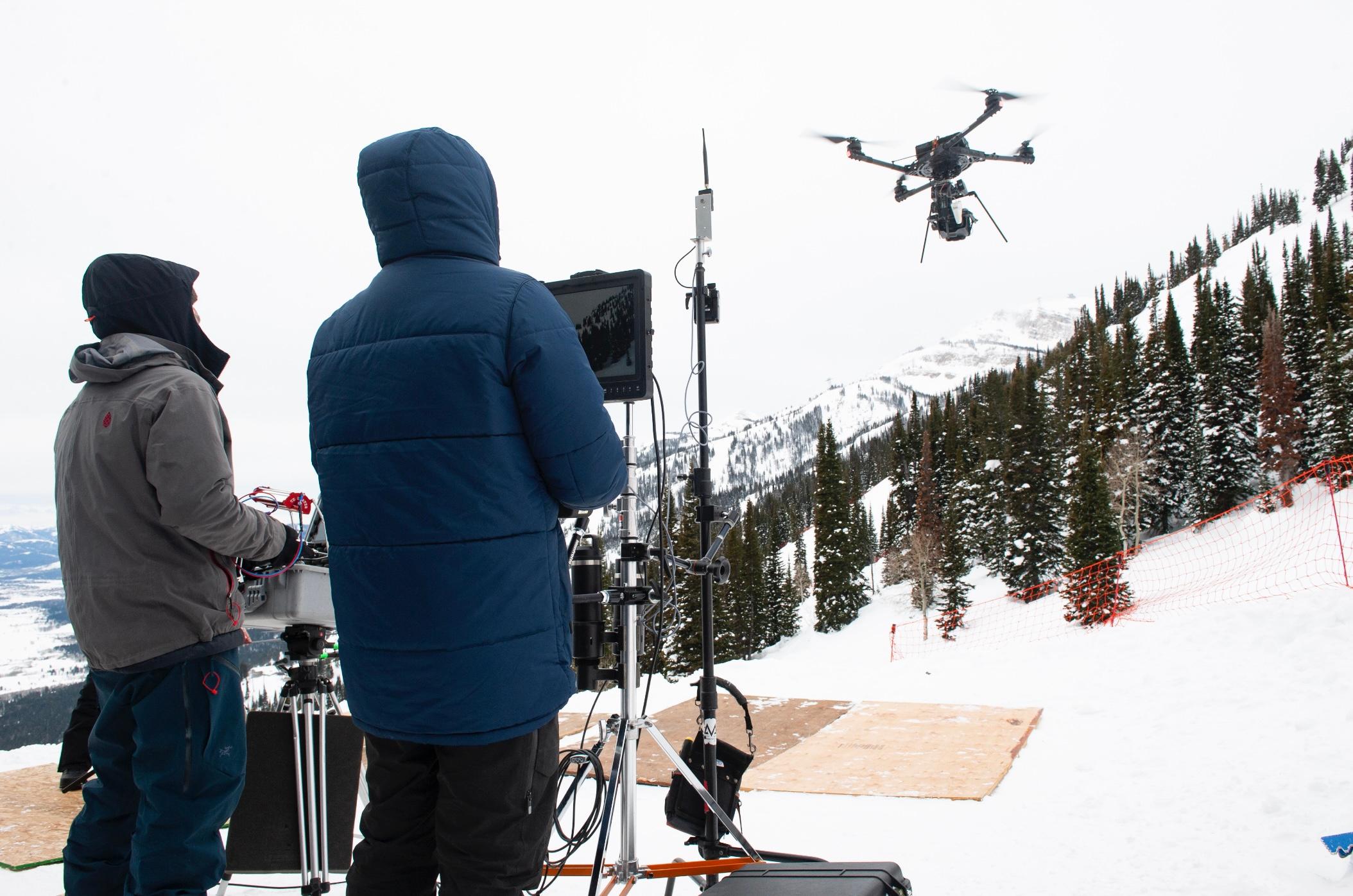 The commentating on Day 1 was a touch over the top for us Europeans, and we were struggling to agree with the statements that 'this was the most historic day in snowboarding', but at the end of Day 2 T-Bird and Jeff Moran put it perfectly:
"This event allowed people to see more aspects of snowboarding. This is what we all know and love about snowboarding. It makes me feel warm inside to know that what we experience as a culture can now be experienced in a really engaging way by people who are not necessarily directly involved in snowboarding. They get to see what it is about our lifestyle, our culture and our community that's so strong."
We can't wait to see what's next, and we look forward to once again being whispered to by a naked Aaron Biitner, undoubtedly the highlight of the livestream.
Next stop is Baldface, BC in Canada from 28th Feb - 7th March. One of the most legendary freeriding destinations on the planet, before the Grand Finals in the one and only Alaska, from 20th - 27th March! Keep your eyes peeled for rider invites and more info coming soon.