The Uninvited: World Premiere - Recap
Words and photos by Alastair Spriggs.
A few months ago, I chatted with Jess Kimura while she was down in Mexico. She was off the grid, catching waves before the busy premiere season ahead.
When asking about premiere tour, she told me she'd been approached by producers and managers organizing 2018/2019 movie premieres, and, if she wanted to premiere The Uninvited as an opener for several male projects.
"Are you kidding me dude?" she said.
"Two years of blood, sweat, savings, and tears; and you want us to use our big moment to take the backseat to the guys again? I don't care if no one shows up, our movie will stand on its own merit, and, we're doing it our way."
Turns out "our way," was the right way. If the next six stops on the official premiere tour are anything like the global release in Whistler, the girls are in for one heck of a ride.
The two back-to-back, sold out shows on Saturday Oct. 10th, showcased the new breed of women's street riding. We came, we drank, we watched girls shred the fuck out of some street features.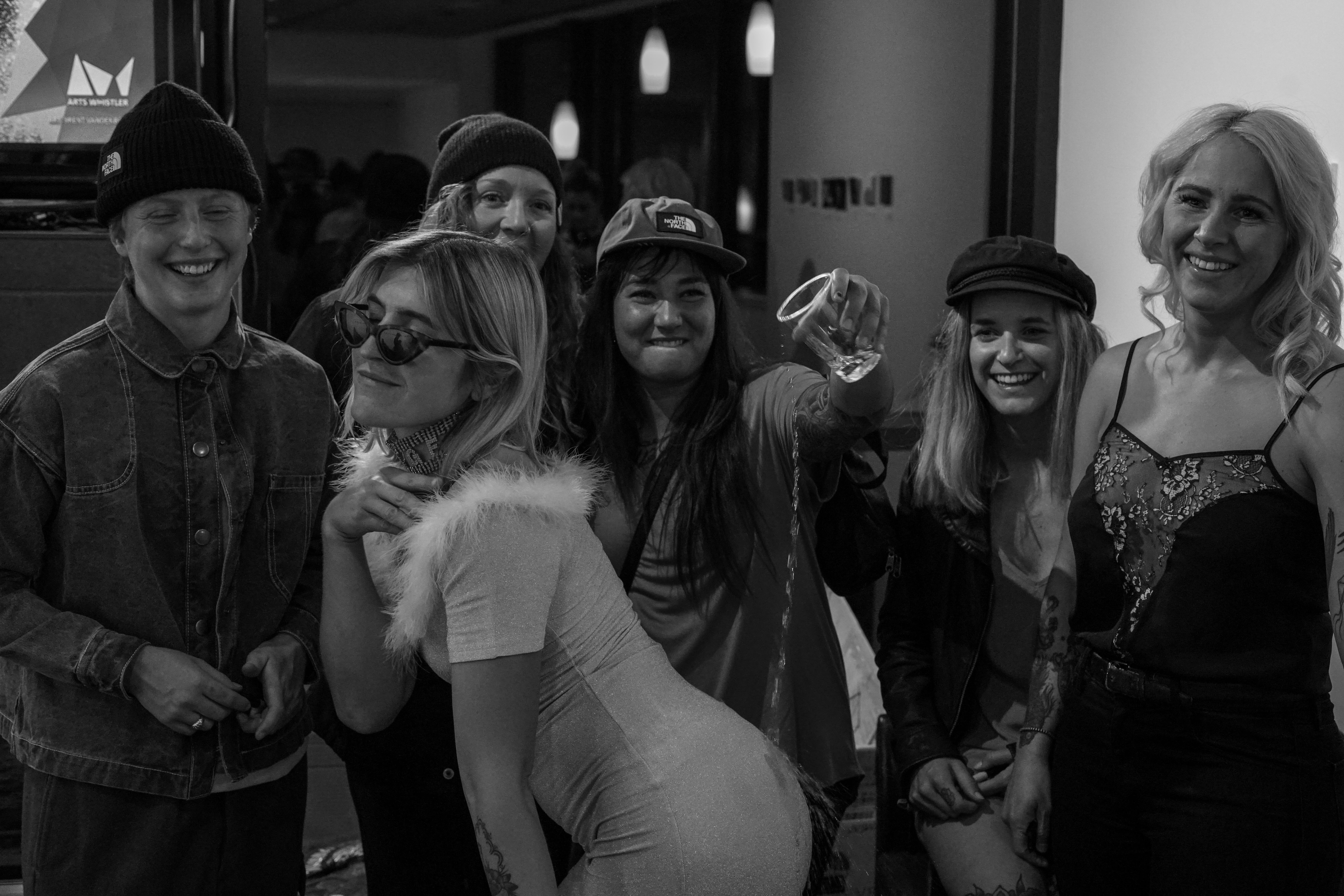 "If I have seen further than others, it is by standing upon the shoulders of giants," an expression meaning to discover truth by building on previous discoveries, was written on the screen as the movie began. This followed an introductory tribute segment to the legends of women's street riding - Tara, Janna, Leanne, Izuni, Susi, were among the riders shown. It was a perfect transition into the opening part, that went to Annina Perhovaara. Greasing frontboards through kinks, and hitting rails twice her size had everyone in awe - not to mention she's only nine-years-old. Other standouts included Kennedi Deck's waterfall action, Ivika Jurgenson's smooth kink maneuverers, Miyon Yamaguchi's G-ed out pretzels, Darrah Reid's bail and party montage, and, last but not least, Maria Thomsen's banging ender.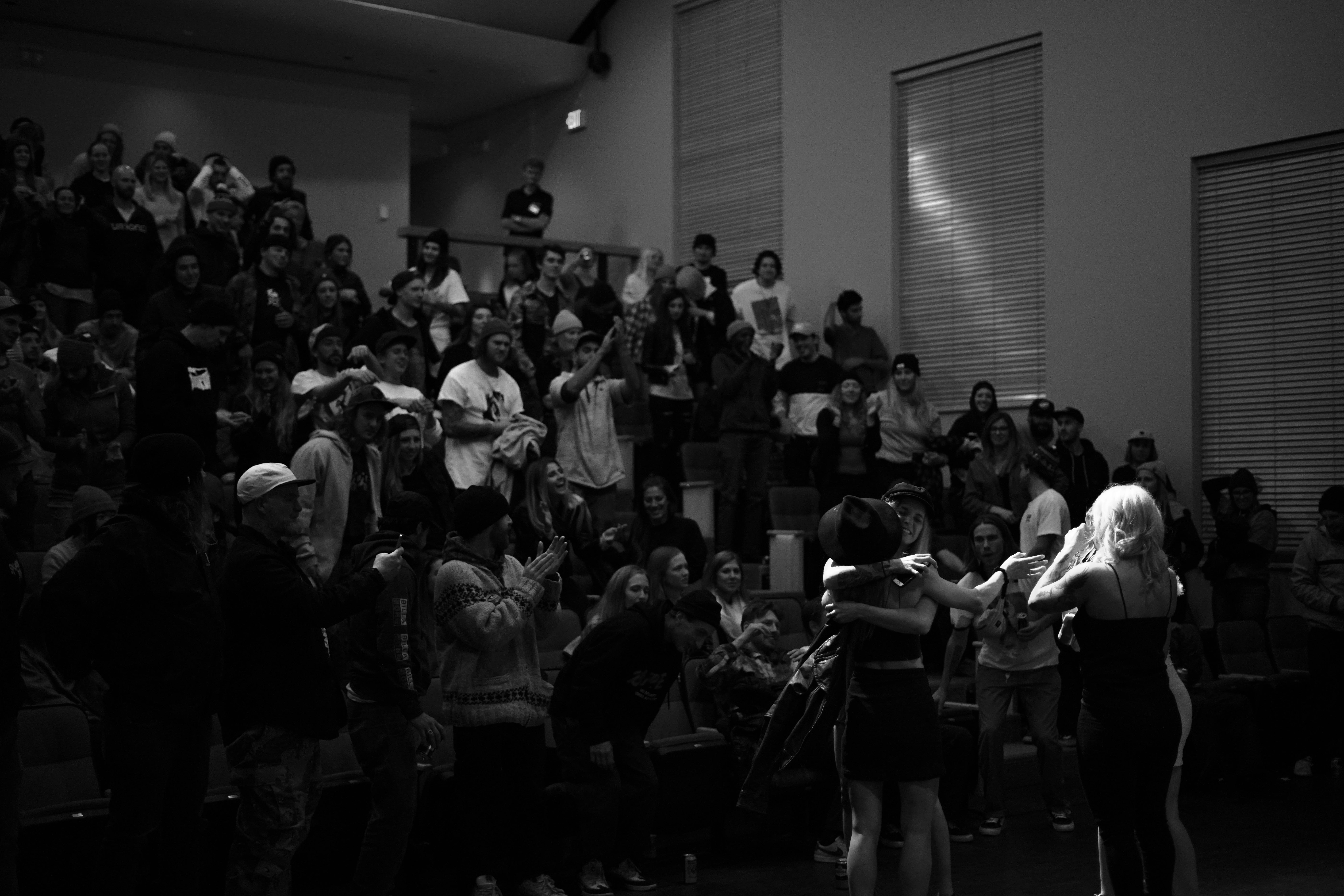 All in all, I hope this video makes a statement to the snowboard world. After pulling teeth trying to get a budget for the film, Jess decided to fund it herself. She used airline points to fly the girls around, and traded product in exchange for accommodation. Though by the second year, she told me that some sponsors started to help the girls out, the bulk of the funding was "still on [her] shoulders."
Girls shouldn't be "uninvited," or underfunded. They should be invited to partake in the luxuries that come with being talented at snowboarding. If we can take two things away from last Saturday's world premiere it's that hard work pays off, and, that girls can blow your mind if given the chance.