Volcom Kitzsteinhorn Banked Slalom 2018 - Results & Photos
Photos by Vernon Deck and Martin Herrmann.
The 5th annual Volcom Kitzsteinhorn Banked Slalom went off once again, with a perfectly shaped course and perfectly orchestrated parties too! The weather was on point and the snow was good and the beers flowed. The Volcom family were out there in their masses so it was rad to see the team send it with everyone else. They even showed off their talents on the stage at the gig!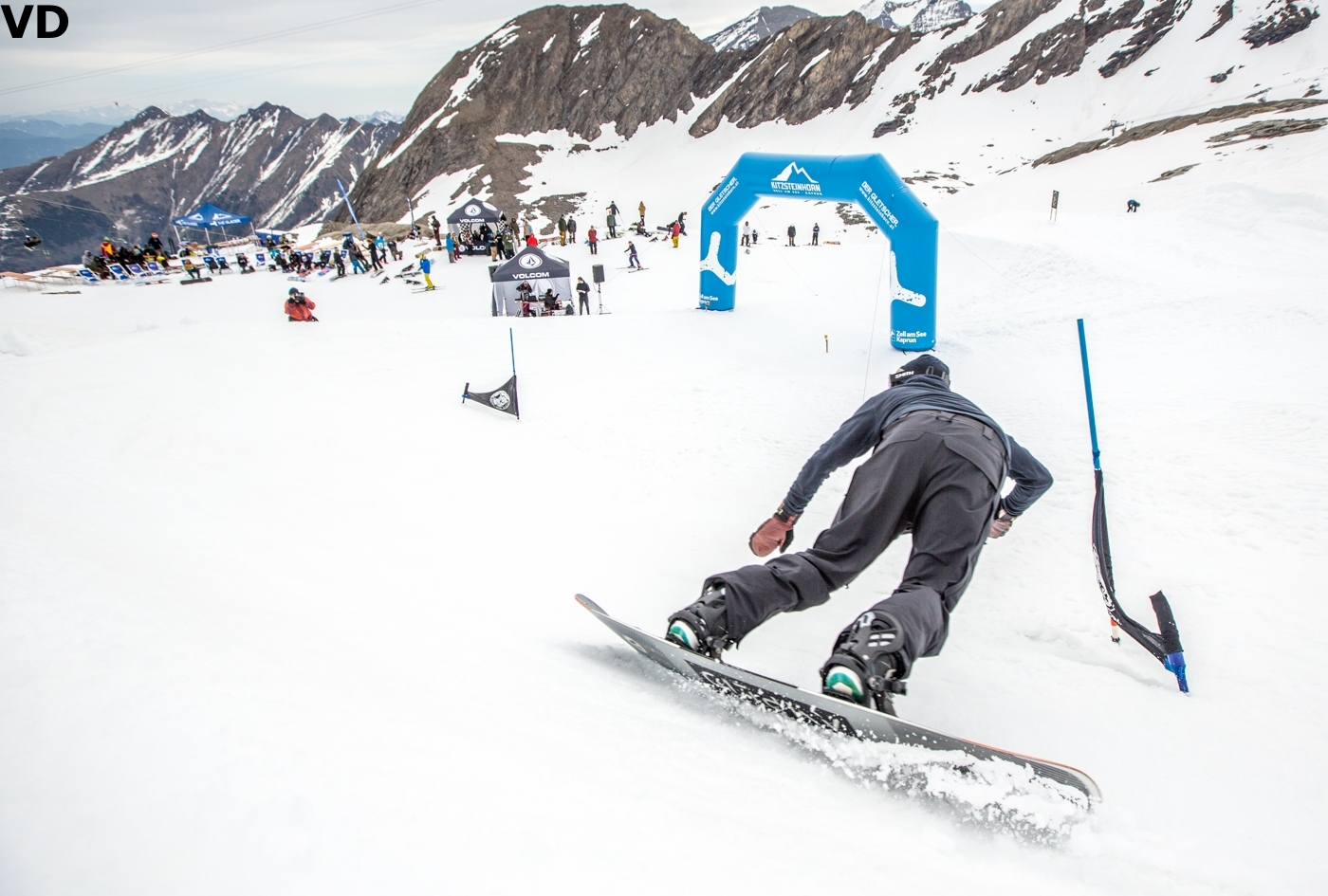 It was a mighty fine gathering of splendid people of all ages worshipping possibly the most open and tolerant religion of all, namely snowboarding. If you missed it, you missed out. But i'm sure you'll make sure you get up their for the 6th edition next year?
Congrats to the fastest man Pascal Imhof and the fastest woman, Chloé Sillieres
Come nighttime, as always , there was no escaping the legendary party in the fairy-tale Kaprun castle. This year, our very own Olivier Gittler and his band Leopard Ale kickstarted the party, with surprise guest Mike Ravelson joining on stage for the final two songs, before King Khan and the Shrines delivered an absolutely MINDBLOWING set that lasted nearly two hours. This is a must-see band, if you ever get the chance.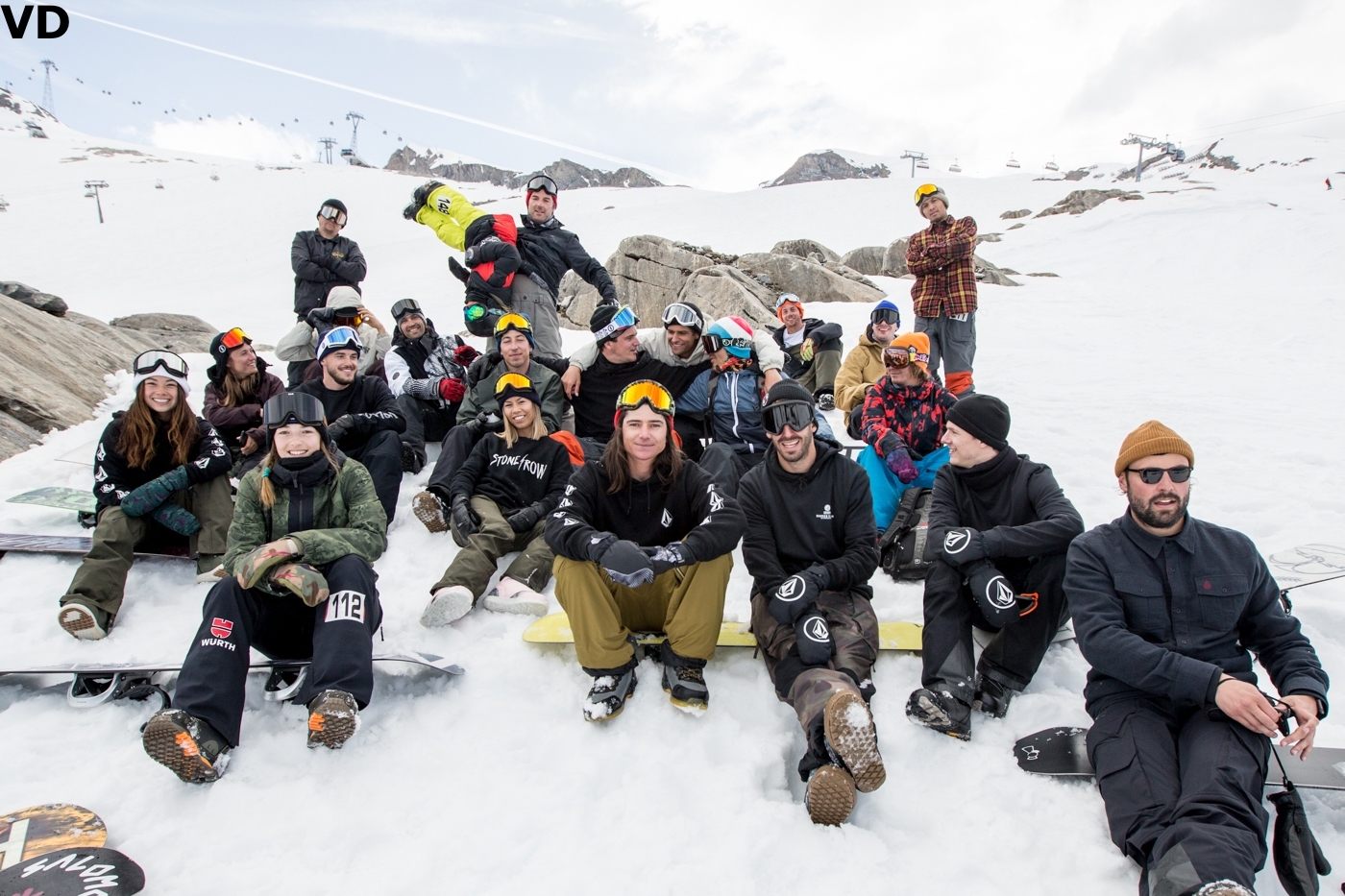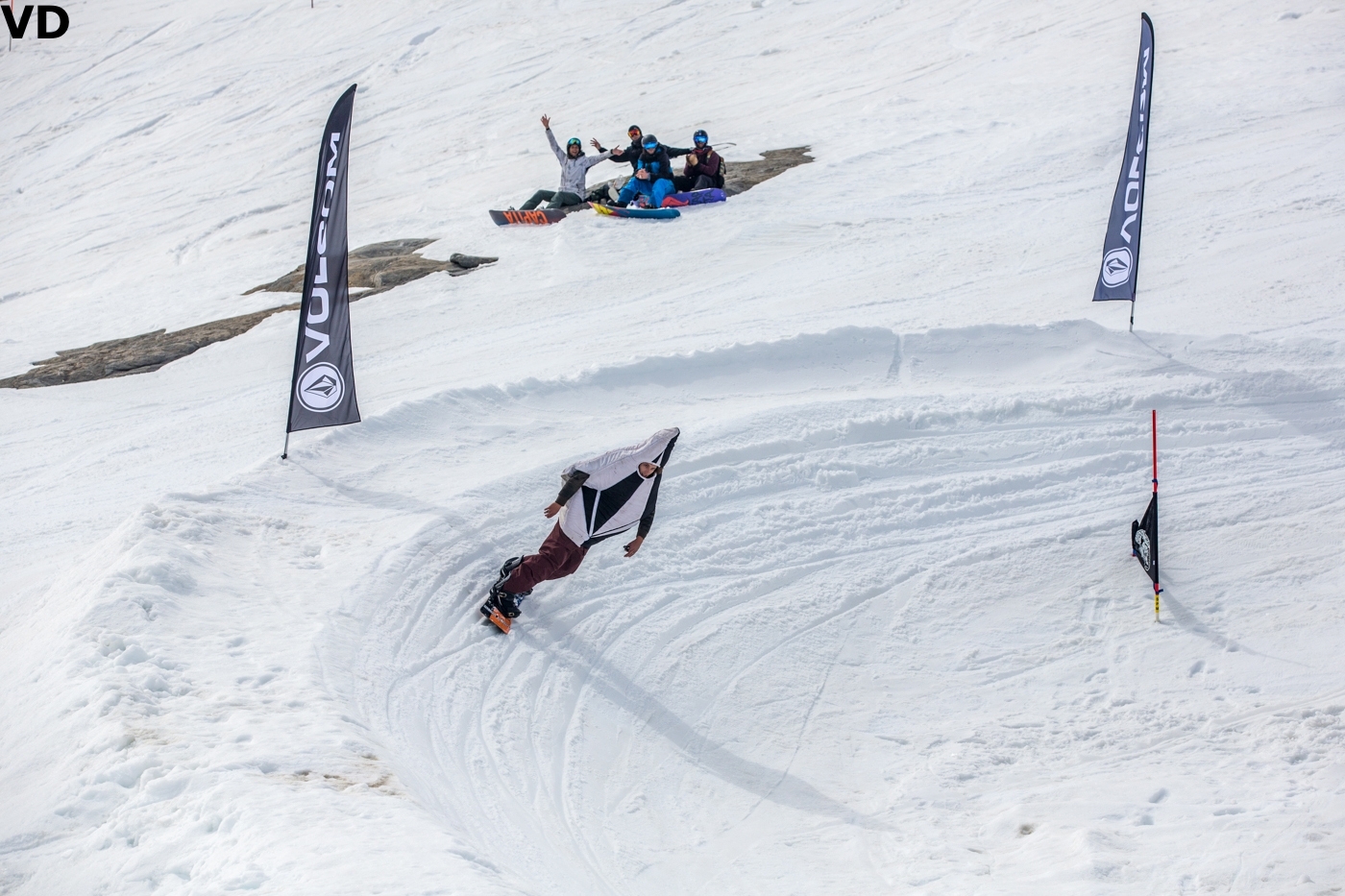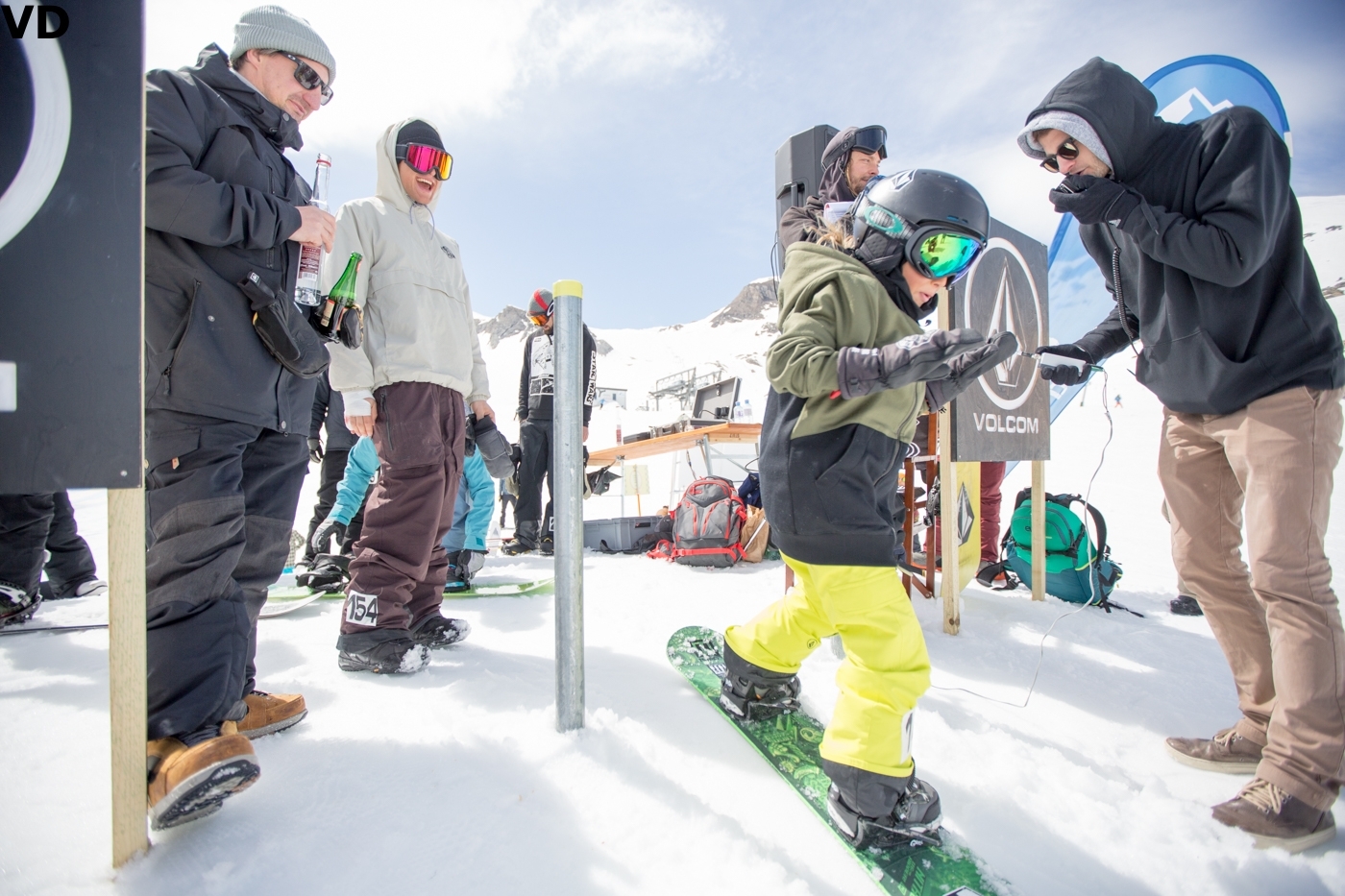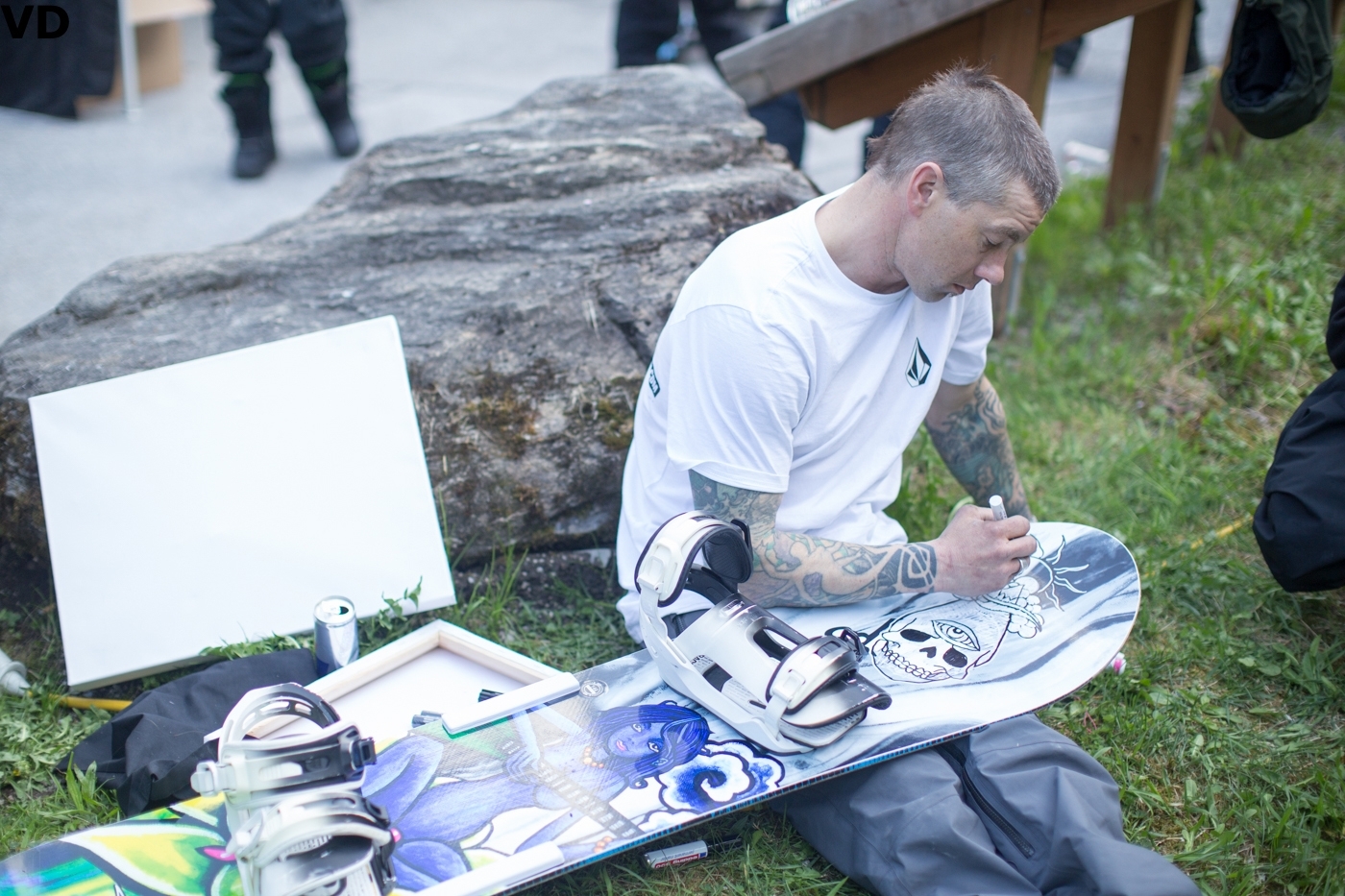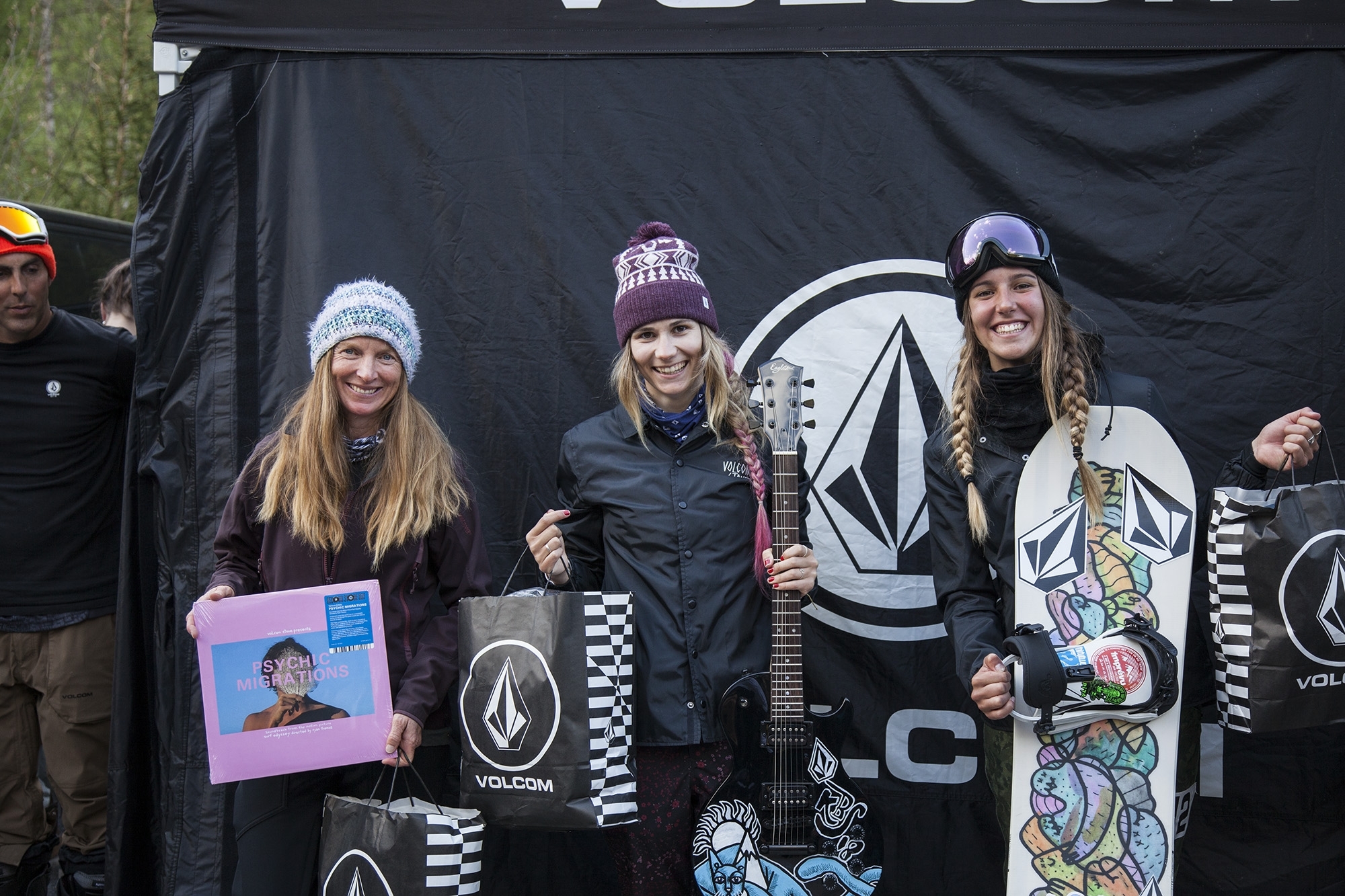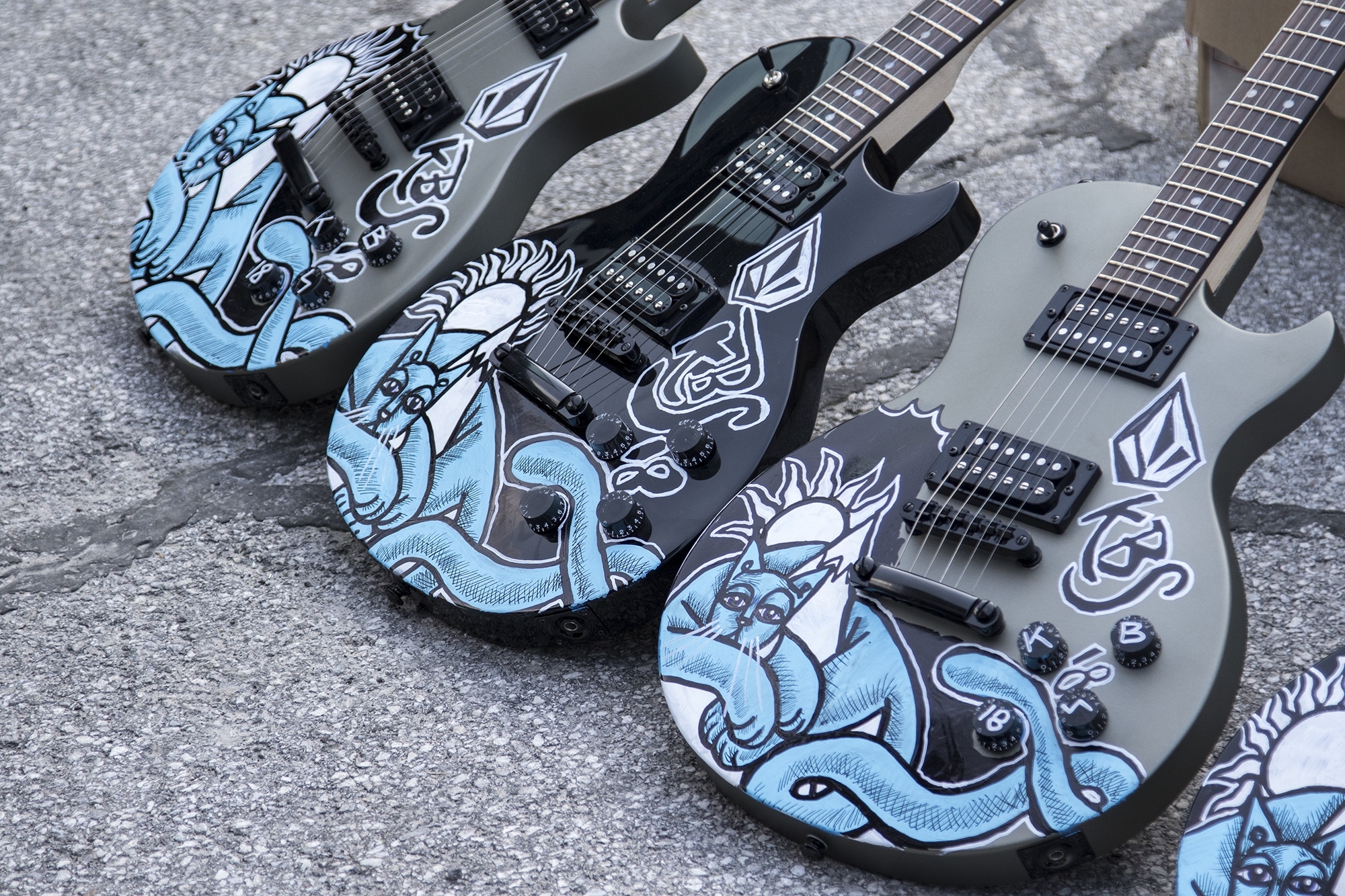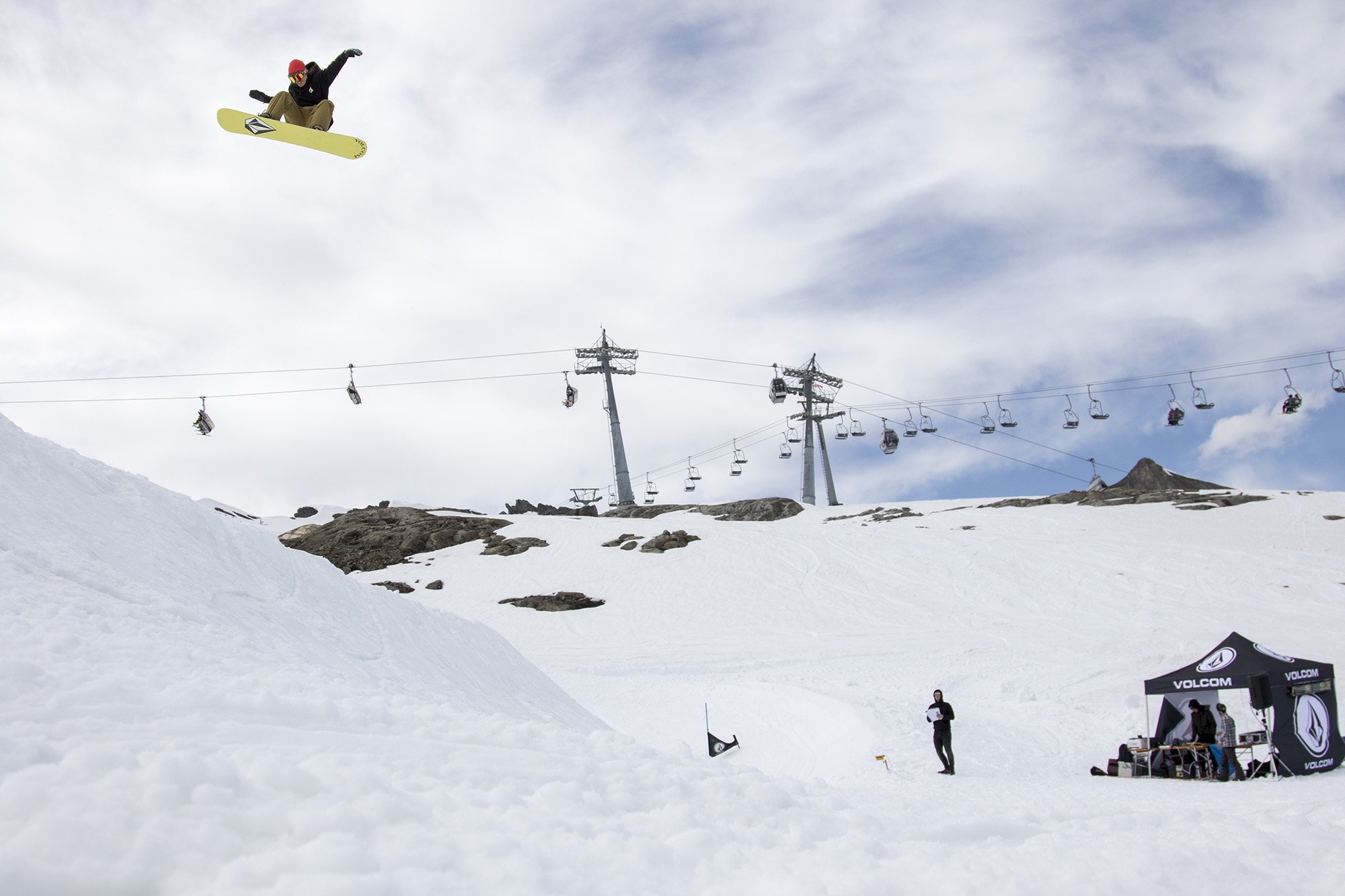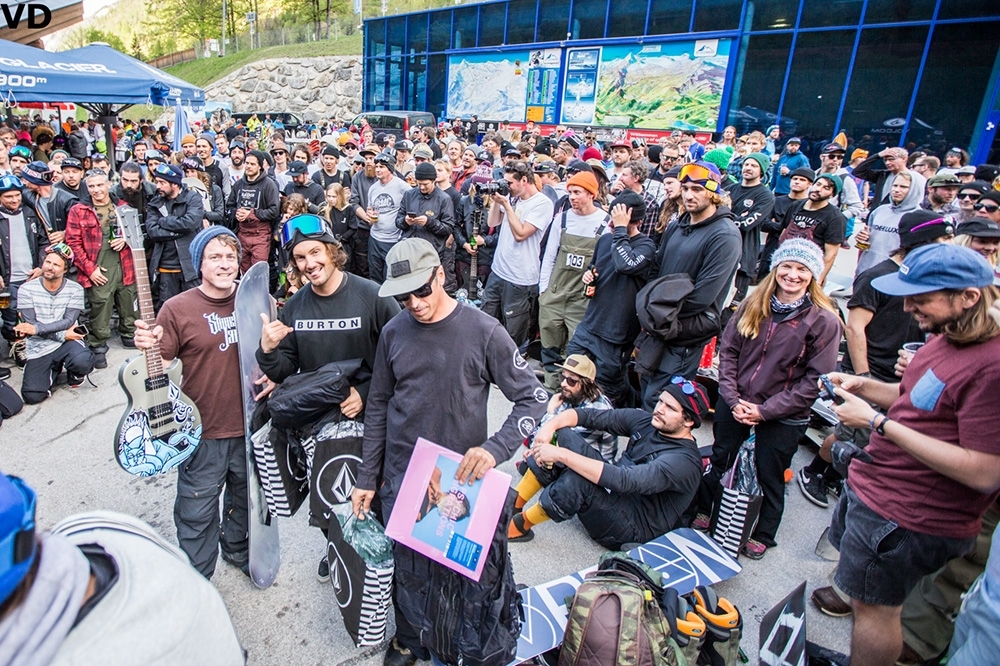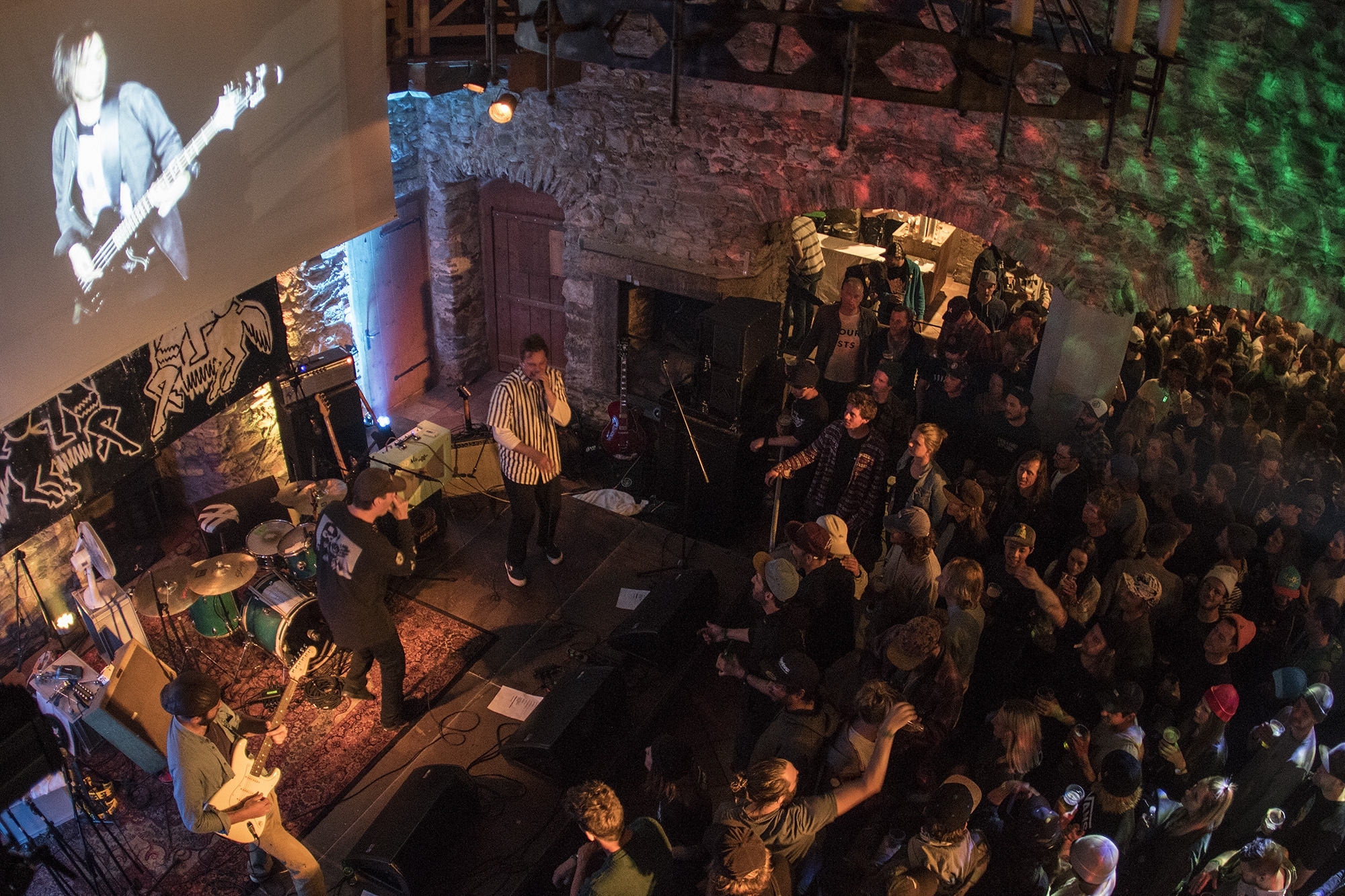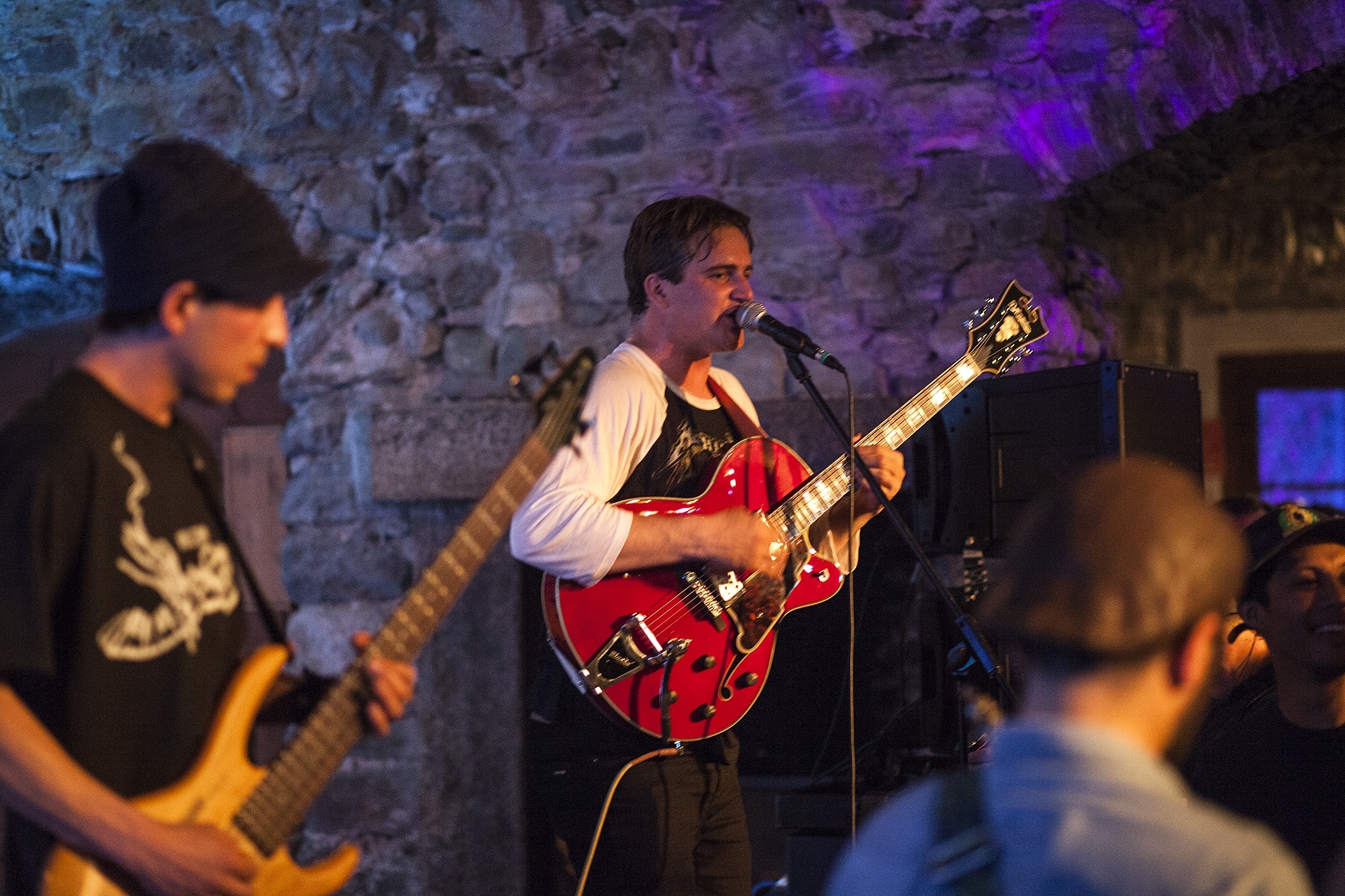 Shout out to Volcom as well as Eagletone guitars, Nitro Snowboards, Burg Kaprun, Leopard Ale, the almighty King Khan and the Shrines and everyone who came out to ride or celebrate snowboarding with us. See you next Spring!