Burton's 2nd Annual Cattleman's Cup
For two consecutive years, Mt Buller has turned on the sunshine for the annual Cattleman's Cup which for the second year running brought together the Australian snowboarding community for a true celebration of snowboarding. The two-day event format once again featured a more approachable and inclusive atmosphere with riders of all ages and abilities able to get involved in the on hill festivities. With the weather playing ball on day one, anticipation was high as the Mt Buller Parks team revealed their specially designed hip jump on Summit.
The bigger, 52 foot hip, with left right and straight landing options, allowed over 50 riders of all ages to boost high above the beautiful Buller back drop as spectators gathered to enjoy the sunshine and watch all the action.
With another incredible display of style and amplitude, it was 18-year-old Olympian Valentino Guseli that took out the Hip Hero award for men, scoring a $1500 cash prize. Val left minds blown as he sent backside 540s, frontside 360s and a his signature method.
American Freya Hammerlein took out the Hip Hero award for women, showing impeccable style, technicality and consistency on both sides of the hip and boosting the highest we've seen a woman go so far!
In the afternoon, it was race time as competitors as young as seven shifted their focus from height to speed and took on the side by side Race Your Mate course. It was head to head, winner takes all, with prizes for the fastest mate and plenty of bragging rights on offer.
What better way to cap off the day than with watching the sun go down with a few Pirate Life beers and the Pirate Life DJ spinning tunes perched on top of Spurs. A magic afternoon of Apres with a beatufiul sunset and cloud inversion - Mt Buller looking at its best.
With another great day of sunshine on day two, the mountain was in beautiful shape for the Cattleman's inspired Rail Jam set up in a new location up hill from Spurs on Gliders. 40+ riders gathered to have a crack at the three option plaza set up which featured a down-flat-down, down-rail and close out inspired flat-to-drop rail.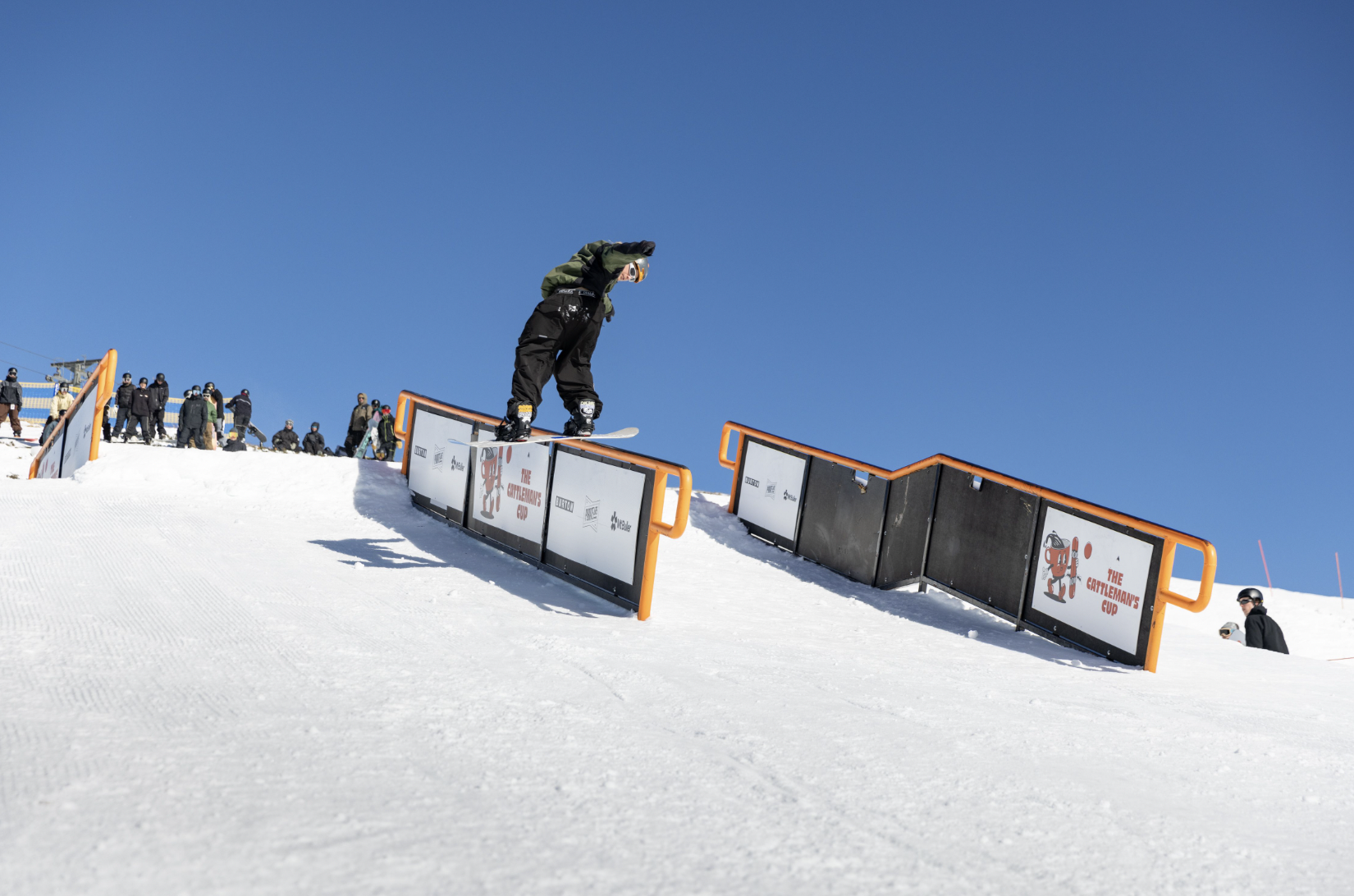 Once again it was Valentino Guseli who showed he isn't just a hip-master, showing a super technical approach to the rail set up, spinning multiple ways on and off all three rails and taking out the Rail Ruler Award for $1500.
Competing side by side her twin sister, it was Jindabyne's Georgia Nicholls-Austin that took out the Rail Ruler award for women, showing off her incredible style as she nose-pressed through the kink rail, landed perfect frontside and backside boardslides on the center rail and laned a perfect 5050 to 180 out on the flat-to-drop rail.
With vibes high, Pirate Lifes in hand and the afternoon sun shining at Spurs, it was time to crown our Cattleman's Cup Grand Champions as well as the 'Strong Talent Awards' which rewarded the best performing, most consistent and stylish riders in the pool of incredible talent. Taking on the rail set up along-side her twin-sister, it was Sophie Nicholls Austin who took out the Strong Talent Award for women, and with casual style and a clinical approach to his riding Burton team rider Josh Vagne also scored himself $1000 and the Strong Talent Award for men.
With his incredible display of talent on both the hip and the rail set up, the judges were unanimous in their decision to crown Valentino Guseli Cattleman's Cup Grand Champion Men for the second year in a row, walking away with another $2000.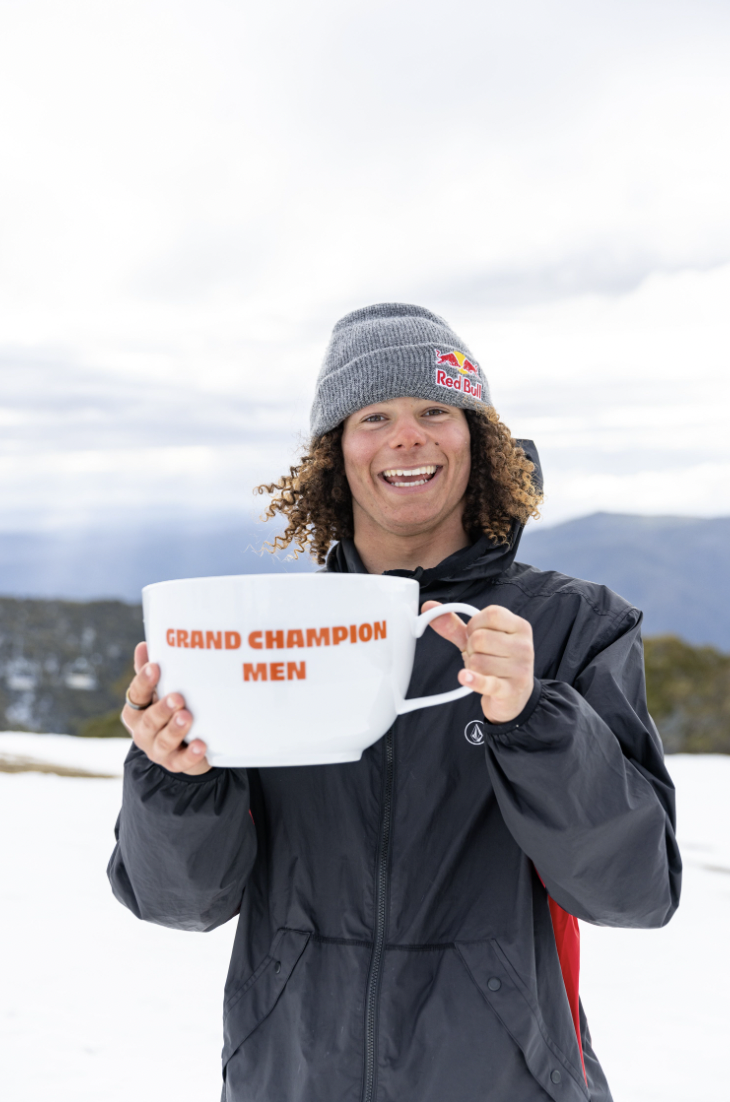 It was similar in the womens category with Georgia Nicholls-Austin dominating both the rails and the hip
set ups. Georgia took home $2000 and back to back Cattleman's Cup Grand Champion Womens
trophies.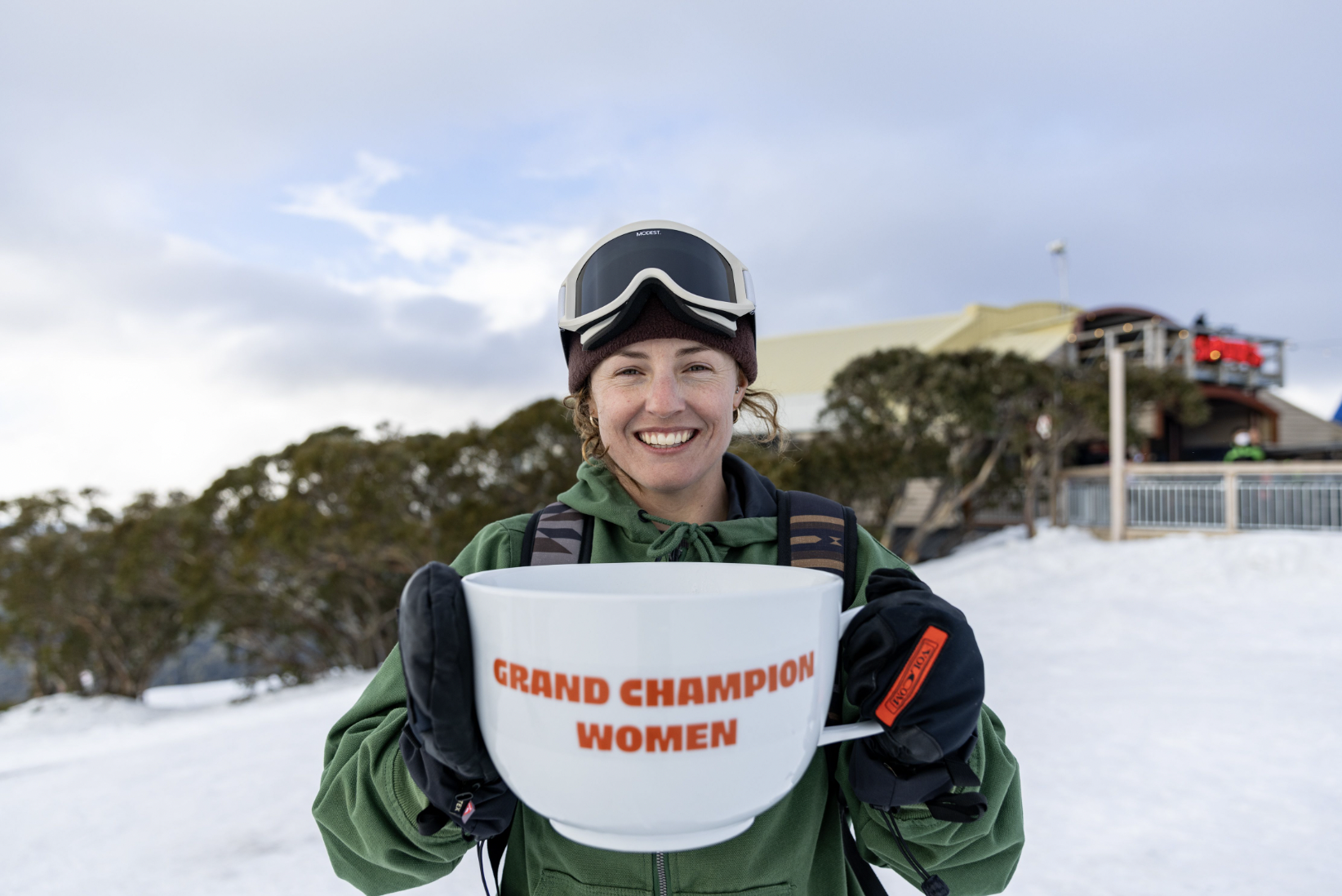 Results:
Hip Hero Men: Valentino Guseli: $1500
Hip Hero Women: Freya Hammerlein: $1500
Rail Ruler Men: Valentino Guseli: $1500
Rail Ruler Women: Georgia Nicholls Austin: $1500
Strong Talent Award Men: Josh Vagne: $1000
Strong Talent Award Women: Sophie Nicholls Austin: $1000
Grand Champion Men: Valentino Guseli: $2000
Grand Champion Women: Georgia Nicholls Austin: $2000
The Cattleman's Cup is presented by Burton, Mt Buller and Pirate Life Beer.