HALLDOR LAUNCHES ATRIP APPAREL
Following the conclusion of his previous outerwear/apparel contract, Halldor Helgason, one of the world's most acclaimed snowboarders, teams with Stigma Distribution, owner of Horsefeathers Clothing, to announce the launch of a new technical apparel brand, atrip.
"My brother Eiki signed with Horsefeathers this year, and only had good things to say about the guys running it. They have been killing it for a long time and have all the design knowledge, production, and distribution on lock. It's cool to see them ready to expand when everyone else in the industry is pulling back. When we met up and realized we were on the same page, it was an easy decision. Having Stigma Distribution backing this, is of course, a big "shortcut" for making atrip successful," says Halldor.
atrip focuses on outerwear that fits Halldor's needs, combining the technical aspects of snow gear with grown-up street style. Toned down colors, minimal branding, technical materials, and fine tuned details are the key characteristics of the new brand. The initial FW 2016/17 collection will contain three jackets with varying levels of technical specifications, one pair of snowboard pants, and a small line of street apparel.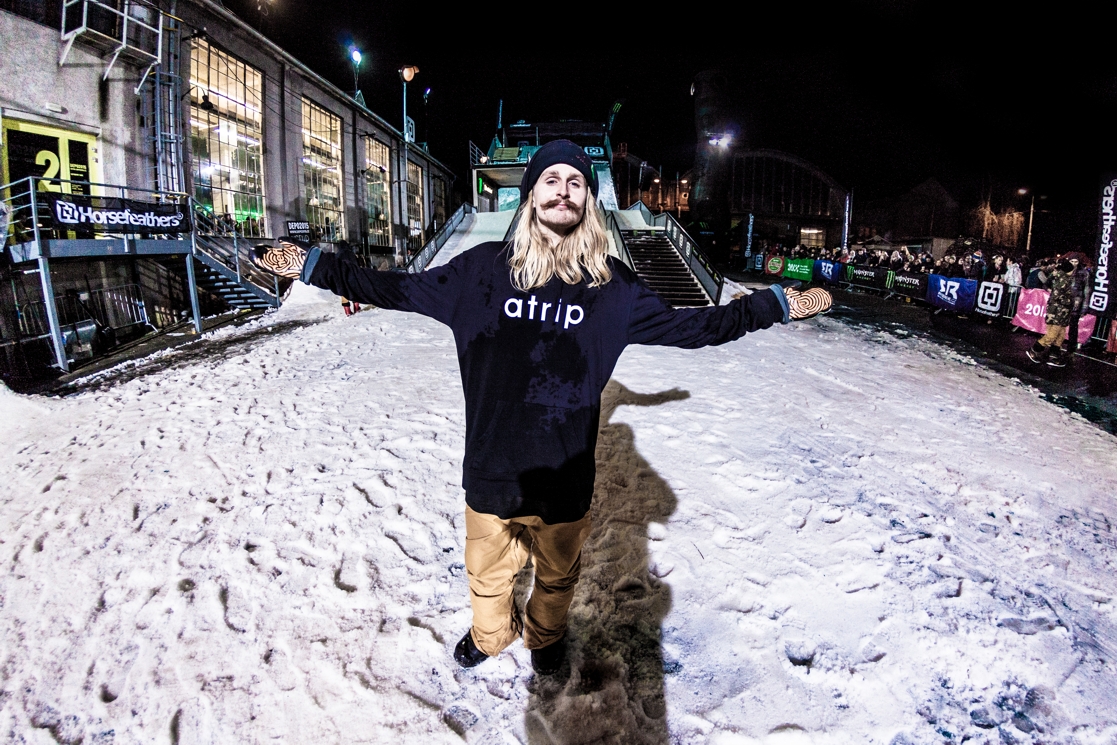 Halldor's life is characterized by snowboarding, traveling, meeting interesting people, and exciting his fans. This unique energy defines the Special Interest Club behind the brand.
"I'm running the Special Interest Club as a theme. I want to have a new theme every season based on random hobbies and interests that anyone can join!" continues Halldor.
The first season's Special Interest Club is defined as "Halldor's lifestyle." atrip looks forward to sharing future Special Interest Clubs as they evolve and materialize.
atrip apparel will be available in selected shops around the world and online at www.atripapparel.com from fall 2016.