It's Not Just Made, It's Mervin Made!
Lib Tech, GNU, Bent Metal Bindings and Roxy are all Mervin Made and that means unlike many they are 100% made in the USA with ZERO HAZARDOUS WASTE for 30 plus years. Now that is pretty awesome!
Here is what the wonderful people at Mervin would like to inform you of:
"Welcome to the world of Mervin Manufacturing! 30 plus years of hands on, environmentally minded, technologically experimental, manufacturing in the USA. Our zero hazardous waste producing gravity toys come in the shape of snowboards, surfboards, skis and skateboards, and we make them right here in Sequim, WA in the USA using eco materials, processes and power. Our crew, led by founders Mike Olson and Pete Saari, push every aspect of the sports and cultures they love.
Creating dream boards for this dream life through new game changing industry disrupting technologies, like groomer conquering sidecuts, intelligent reverse cambered Banana Technology, the ability to turn ice in to powder with Magne-Traction®, and darn difficult to ding EcoIso Construction. All conceived, tested and perfected right outside of Mervin Mfg's door; the Cascades and Olympics, to the Pacific Ocean a few minutes out the back. Mike and Pete's original dream was contagious, pulling friends and fellow dreamers in like moths to a flame. Snowboarders, skateboarders, skiers, surfers, artists, dirt bags, punkers, farmers, engineers, and materials wizards, all united under a common bond of creating something worthwhile for the very worthy pursuit of feeling good about the work we do.
Dreamers like Jamie Lynn, who only needed the spark and the platform to spring off, before changing snowboarding forever and setting the stage for more authentic doers the world over. The initial spark of passionate hard work in the pursuit of fun has born a community of like minded individuals striving for betterment. Better boards made by, and for friends. Better manufacturing practices that both protect the health of those board builders, but also that of the planet, leaving zero hazardous waste behind in production. Better bonds to the communities at large that support the business and culture that is our life.
Mervin is a dream factory in a dream location producing dream boards with dream materials and process. When you ride one there's more than just the board under your feet; there's passion, technology, art, history, community and vision. It's not simply made, it's Mervin Made."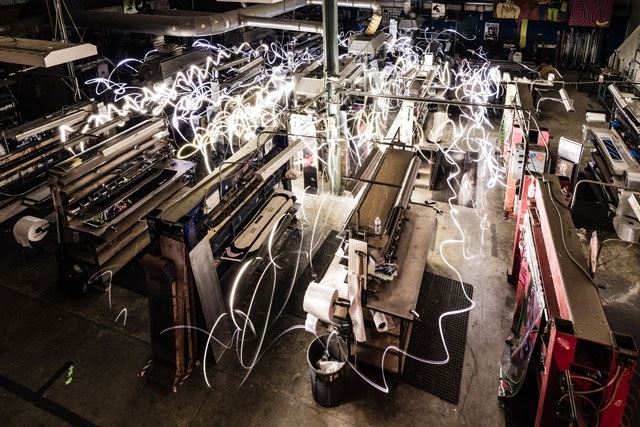 Check out more vids and info at www.mervinmade.com