Lobster Snowboards 2017 Line and website!
Halldor and Eiki continue to make snowboard the way they want to and with the graphics they want, yep, its the 2017 line of Lobster Snowboards.
I think we can all be pretty confident to say that these boards are the shit, as in awesome, when created by two of the most crazy and talented riders of this era... They are keeping it tight, offering a small line of freestyle boards that are just what you need to ride the whole mountain.
There are the brothers signature boards, Halldor with an asymmetric shape to his model and Eiki with the Jib Board fired up with carbon fibre to give it more pop and stability at speed. Then there is the new Sender, which is for the bigger rider and is just an all-mountain twin freestyle machine.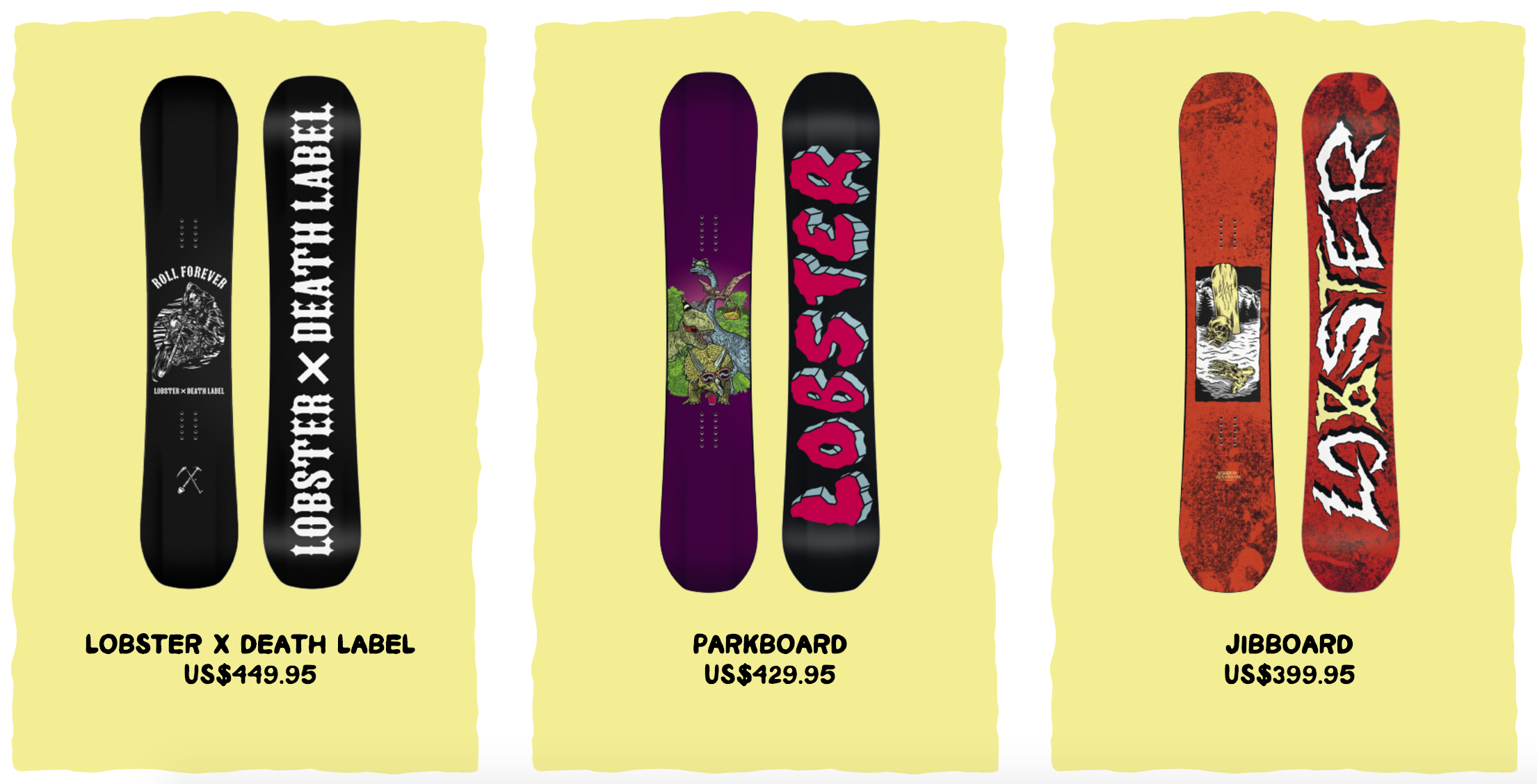 Lobster have collaborated with their favourite Japanese board company Death Label to bring you this special edition of the Jib Board and of course there is still the trusted classic Park Board and Jib Board with rad updated graphics and a few fine tunes to the construction.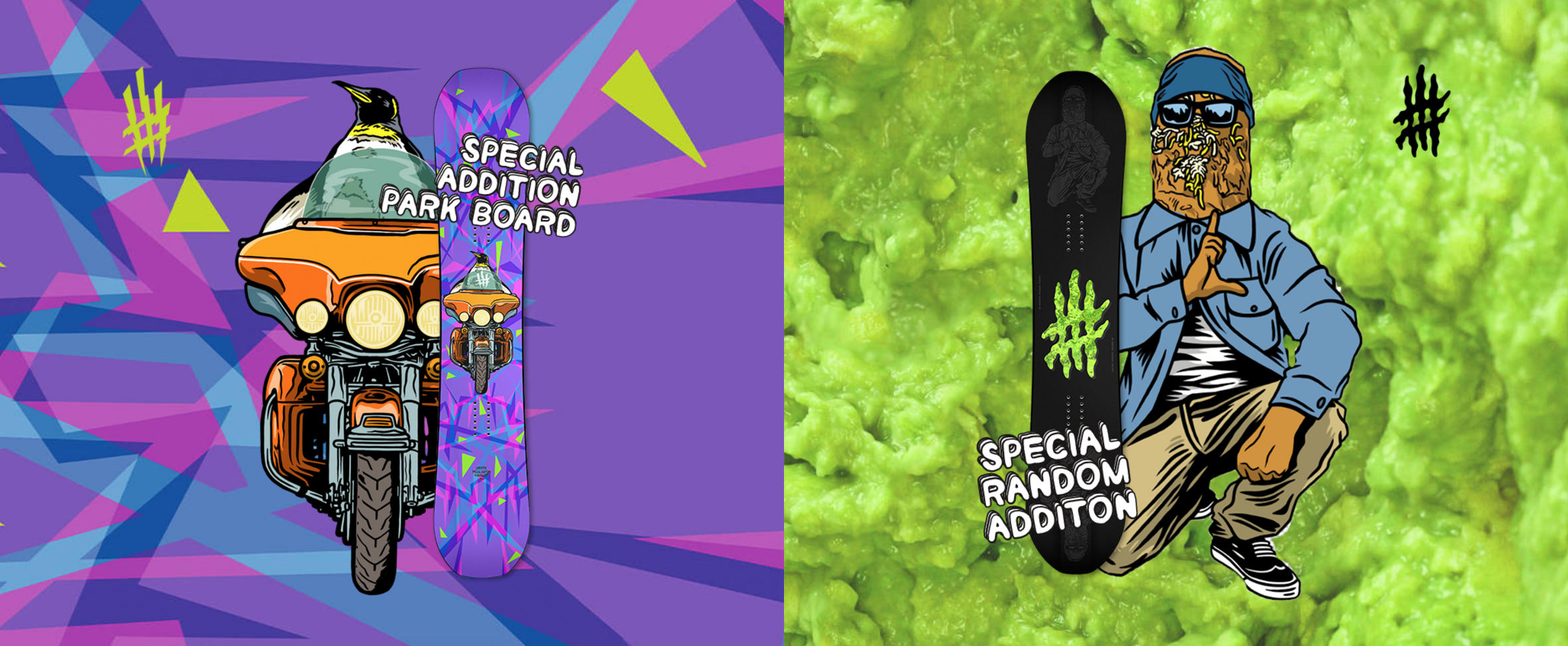 If you want to be one of the special few though, they have also released two special editions, one being a late release graphic for the Park Board and the other a brand new shape board perfect for ripping up the whole mountain.
Check out the site here: www.lobstersnowboards.com