Slash Snowboards 'ApArtment 23' Collection is LIVE!
Welcome to the Slash Snowboards 23 Collection! For this season not only are their boards packed with new tech, fine tuned designs and endless pop and power, the whole line's graphics were designed in unison. Their graphic designer Bugs and friend of the brand Jakob liberated a vacant atelier next to their Innsbruck office space, rolled up their sleeves and got freestyle with the paint tins. This is apARTment 23, a studio's wall splattered with paint symbolising our brand's energy, passion and creativity.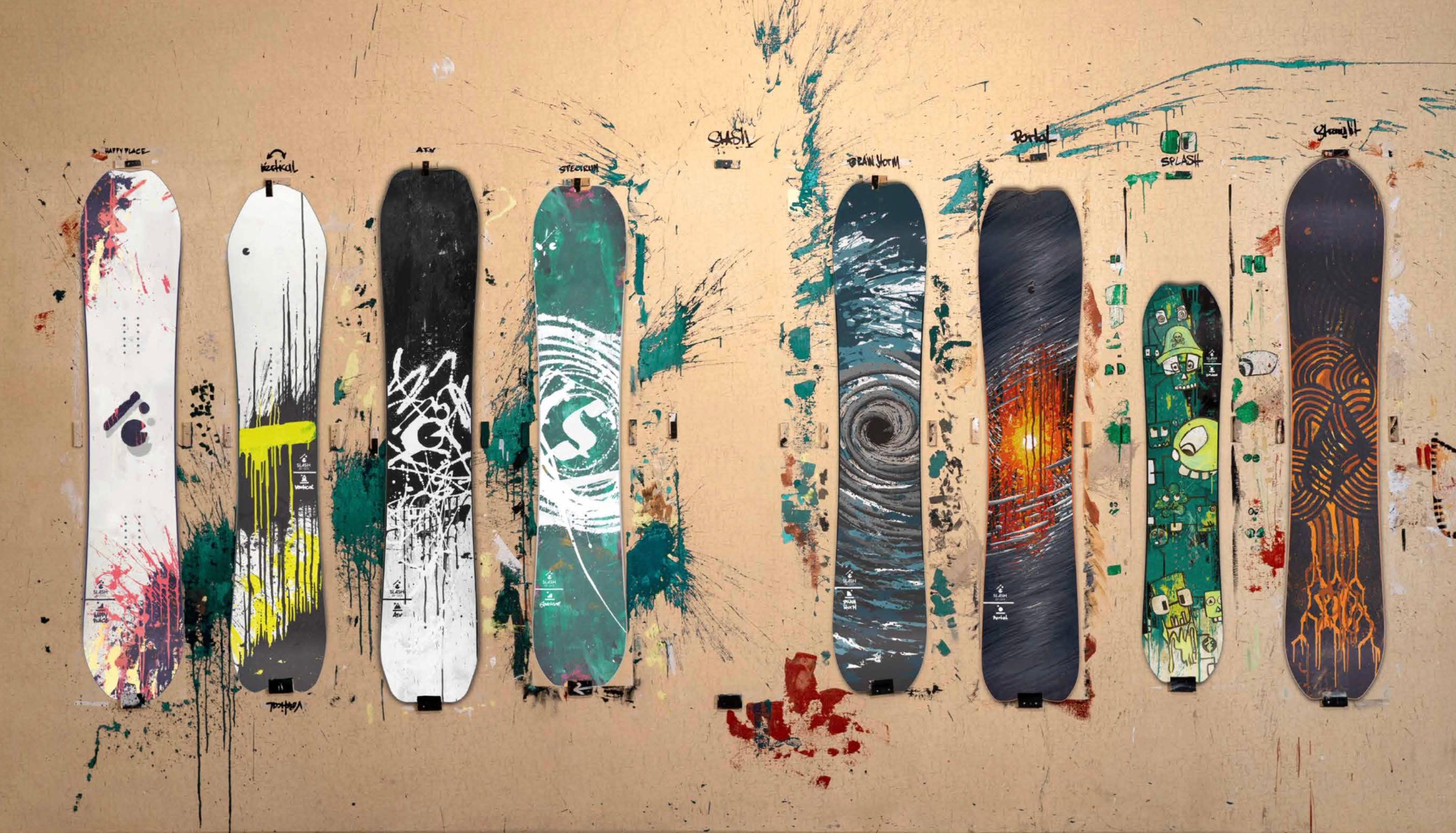 Married to creativity and freshness is exclusivity and originality. They're learning how being a small independent snowboard brand has its benefits and they'll be delivering lots more limited runs of snowboards and apparel products through collabs with team riders, friends of the brand and other creatives in their sphere.
They want Slash By GiGi to be a sustainable business partner for your future, coupled with considered products for freshness and longevity. Slash with Slash!
Snowboarding is fun, expressive and creative. And that's what they're here for. Check out their full collection at SlashSnow.com