Air + Style Innsbruck 2017 // Gallery
Though the föhn winds had begun to creep into IBK with the warming weather, the Air & Style Innsbruck - Tirol 2017 went off smoothly this past weekend, with Max Parrot from Canada and Enni Rukajarvi from Finland taking home top honours in their respective fields. This year's event was particularly notable in that it was the first year in which the ladies joined the men for the classic event. There was no easing out of the gate - both the guys and gals sent it from qualis on, getting right to the heart of their repertoire for a shot at a champagne shower. With that came a few casualties - local sender Clemens Milllauer and Seb Toots both took chilling slams in qualifiers. Though Seb cracked his helmet on a heavy whiplash near the bottom of the landing, he was able to continue riding later on. Clemens unfortunately, was unable to return. Wishing you a speedy recovery, dude!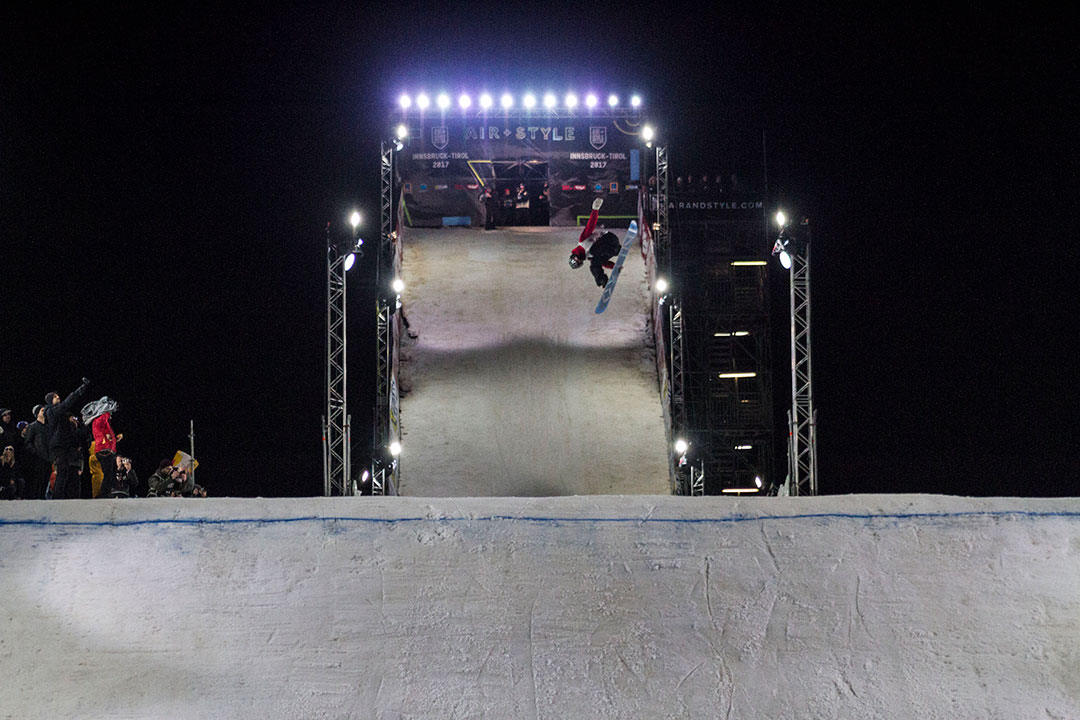 As night fell, a packed and beer-lubed crowd at Olympiaworld was treated to plenty of air, and amidst the whirlwind, brilliant flashes of style. Sven Thorgren's Cab 1260 roastbeef double shifty, Torgeir Bergrem's last run method and Billy Morgan's triple nosegrabs come immediately to mind. Though she didn't go on to finals, Anna Gasser had a damn fine backside 720 as well. But in this game, it's the big numbers that take home the cake. Max and Enni charged on for the Ws, Max nailing a Cab triple 1620 and a backside triple 1440, for his two top scores (it's worth noting that these are two pretty similar tricks), and Enni laying down a pair of 720s. Big cheers to the organisers, riders, judges, musicians and attendees for rallying together for a massive snowboard party. We will see ya next year.