Beyond Rain With Joonas Eloranta
Looking forward to summer boarding on the glacier always brings hopes and expectations of long hot summer days with a perfectly slushy park to shred all day long before heading the mountain to enjoy the rest of summer's pleasures. It the ideology of perfect days... though it doesn't always work out quite like that as the weather, no matter where you are is always the boss. Here's Joonas Eloranta's story from his trip up to Folgefonna Glacier, ready for that idilic outcome alongside Dimo in their campervan...
I said to myself last summer, after two weeks of boarding in unbelievably good weather and park conditions that I'm never coming back. It's Folgefonna after all so it's very unlikely that the lightning would hit the same spot twice if you know what I mean.
Roughly ten months later I received an email from Dimo, the co-owner of Stinky Socks, about doing a van trip to Folgefonna. Since he already had booked an exhibition and document premiere to Helsinki for World Village Festival in late May and he would do the 'mellow' Sofia to Helsinki leg with his van. It was a no brainer to extend that leg all the way to Fonna.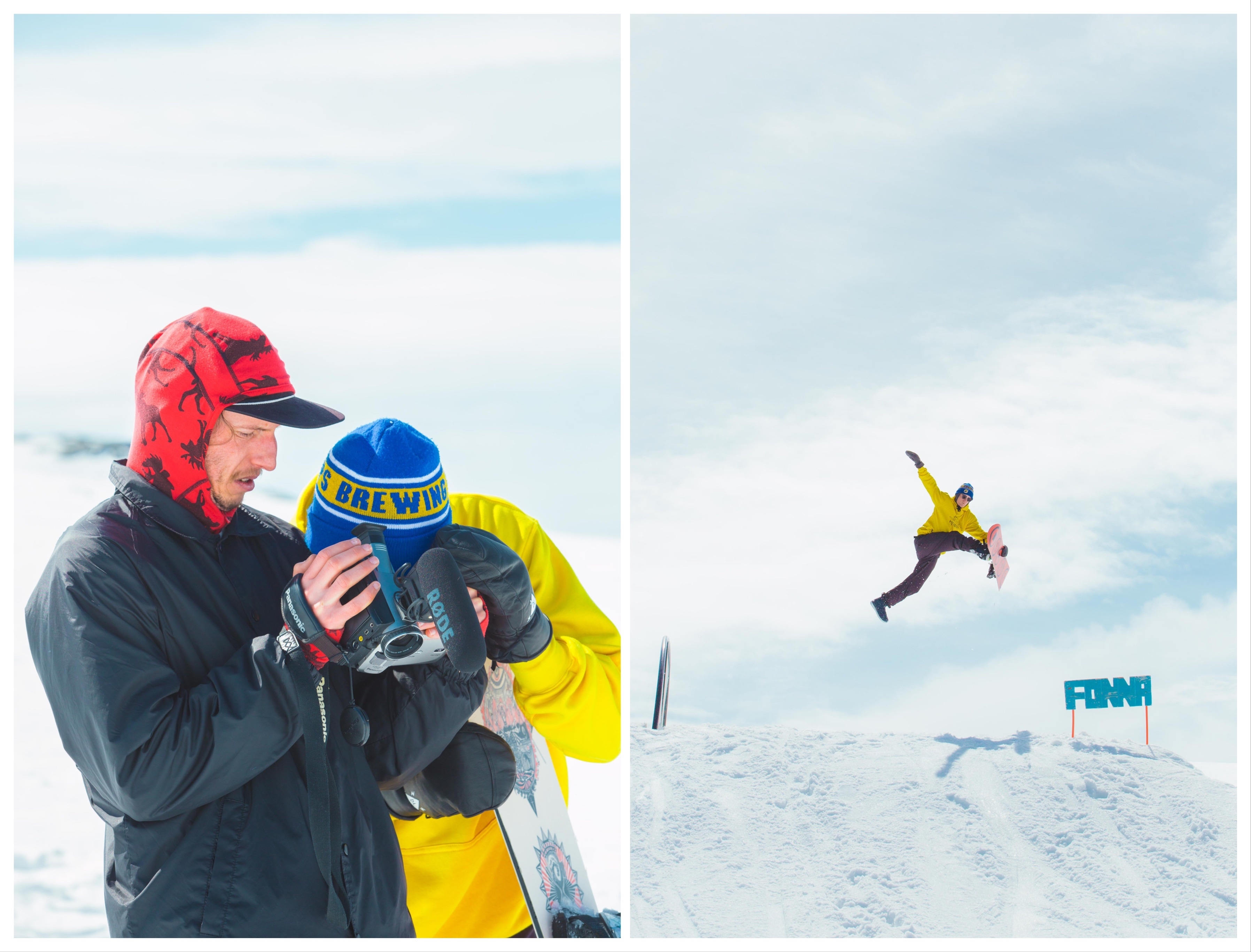 Fast forward to May 28th and so the journey was set to begin; two weeks in a van with no other plans than making it from Helsinki to the 11-hour-long Turku-Stockholm ferry and from there on driving roughly 1000km along the scenic route to Jondal, the final frontier before the infamous Folgefonna glacier. I was excited but nervous as I had never done a such van trip before. It didn't help much to see the struggles of Monster crew trying to film the Golden Hour sequel in shit storm and the weather forecast wasn't promising much hope for us either.
After one sleepy night in the van somewhere in Sweden and two days of straight up driving 80km/h we finally made it to Jondal. Thanks to Kris and rest of the park shapers, we were able to dodge the campsite fees and drive our temporary home next to the shapers' house – having access to socialise and cozy living room in case we would get sick of staring at each others 24/7. At this point everything was exciting – except the weather forecast.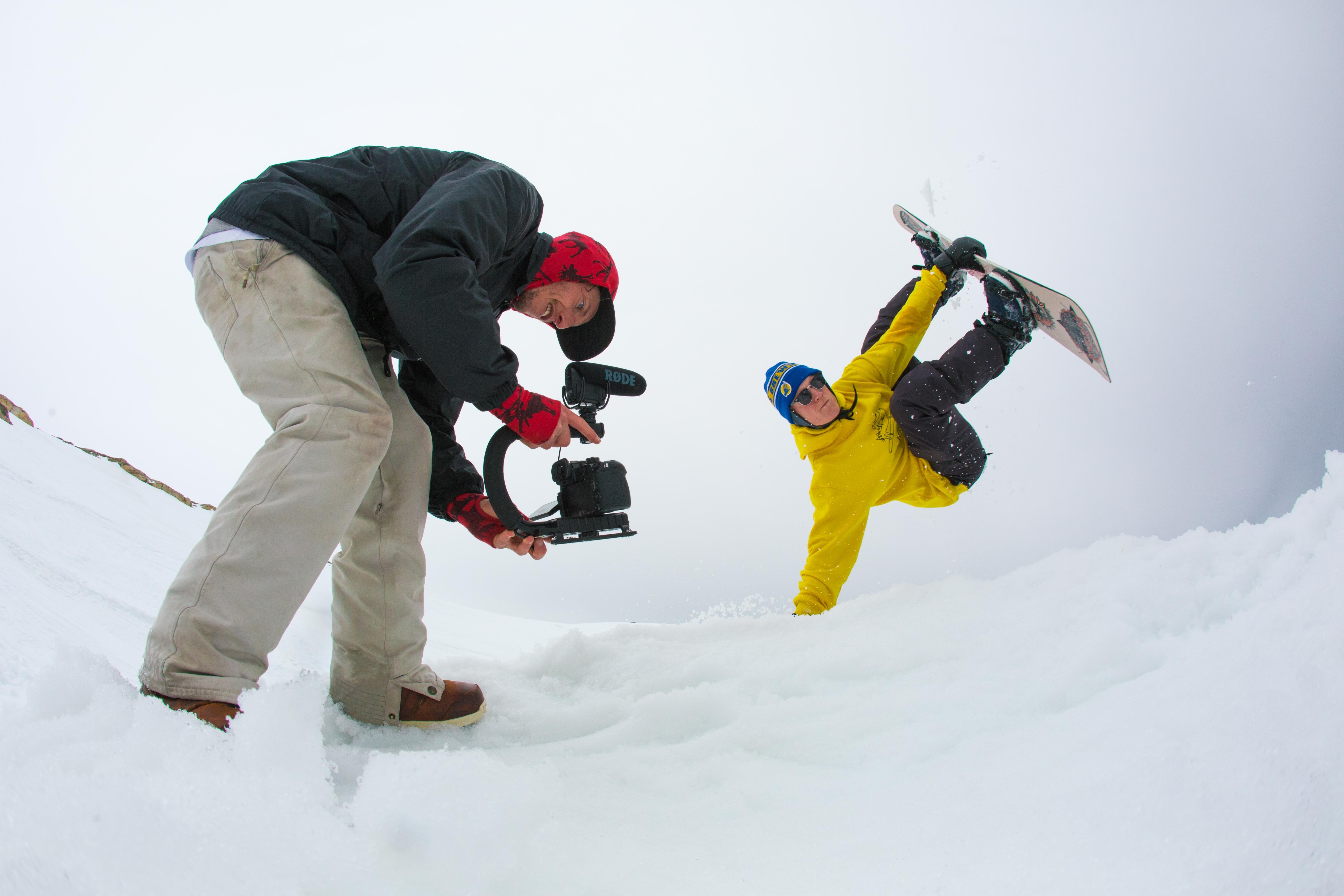 As quickly as the sunny weather prediction can turn into shit while the shitty prediction is usually accurate, the latter option made no exception. First day was full fog with zero visibility making us mostly dizzy trying to figure if we're cruising uphill or downhill and if we're actually moving or not. It also didn't help much that neither of us had seen snow in months. And when you lap 550m altitude Talma 'glacier' all winter round without having to worry about weather forecast on almost any given day, this was just too much for us to handle. And so was the next day as the lifts were closed due to even more horrible weather. Luckily for us, the What Camps guys had built an insanely fun mini bowl inside their warehouse in Jondal and we were able to skate that.
As our week passed, we were forced to update the weather forecast every hour hoping for a change, hitchhike up, play a lot of yatzy in the cafeteria and of course pray for the weather lord to open the curtains of cloud and fog even for just a couple of hours so that we'd get something done. Some days we would get lucky hours here and there and other times not. But when there's a will, there is a way. After six days of waiting for the rain and wind to calm the fuck down, whilst riding and hiking, sweating and swearing – we actually managed to film enough stuff for this whole summer-ish snowboarding-related-video to become watchable. Or I don't know if it is since one of the full miniDV cassettes broke in Oslo but whatever. This trip is one to remember!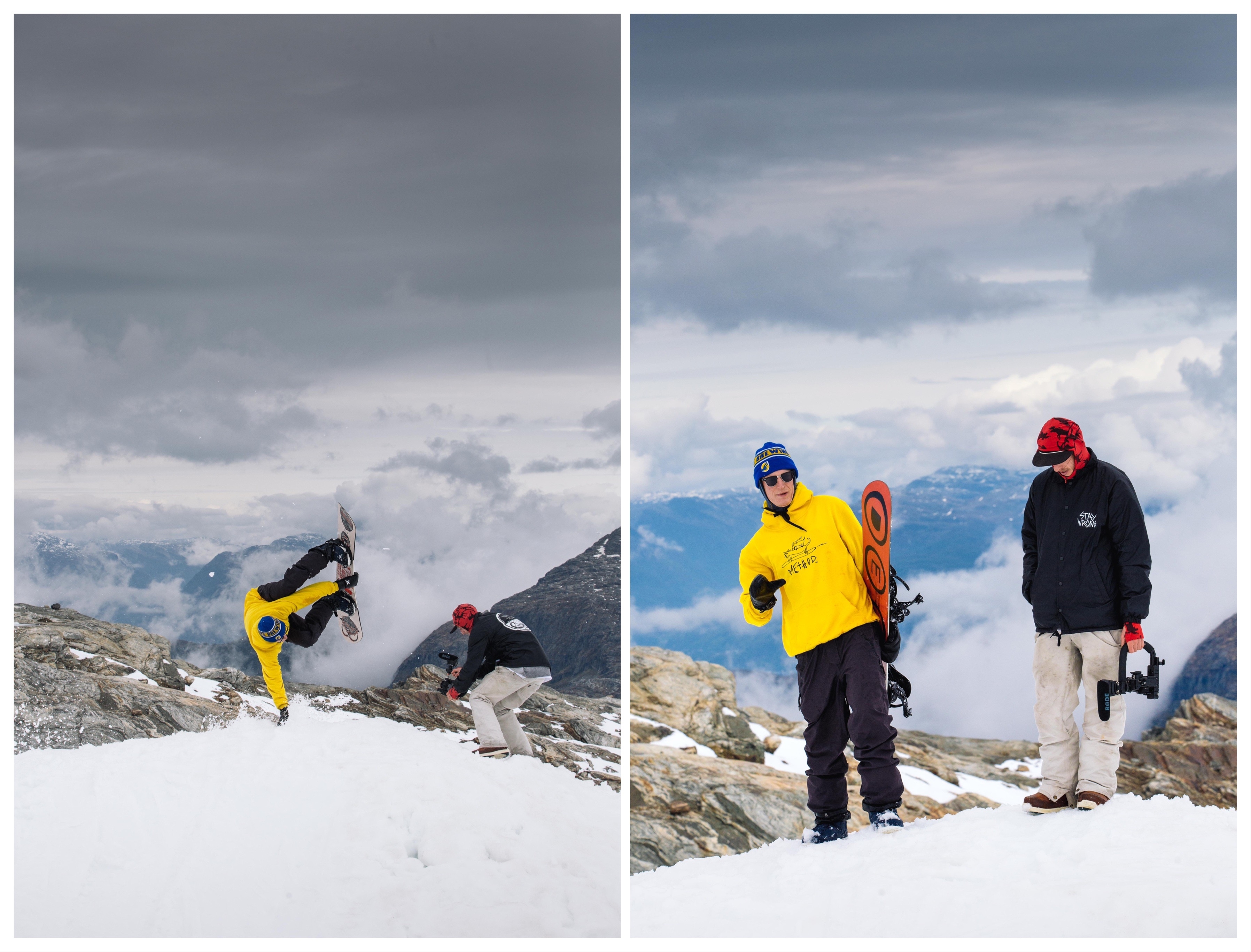 Either way, we're really thankful for Folgefonna Ski Resort for providing us lift passes, shapers for working hard everyday despite the shit storm conditions, Emil for magical snow cat grooming and building skills despite the lack of snow this summer, Chris for driving all the way from Odda to only shoot a of couple photos before it started raining cats and dogs, Jessi for taking care of us in Oslo and finally Stinky Socks for doing cool shit like this.
If last year I wasn't gonna come back because there's nothing more to achieve with Fonna, now I have a reason to come back. I've got nothing to lose!
-Joonas
Check the edit by Stinky Sock's Dimo below: