EVERGREEN : Exclusive Interviews with Vans Riders Arthur Longo & Kennedi Deck
It's here! Vans' latest snowboard video project directed by Tanner Pendleton EVERGREEN premieres today [17th Dec] and as we have come to expect from Vans and film maker Tanner, it's going to be another joyful watch. The movie features a stack of the international team riders and we were lucky enough to have a chat with their latest addition to the global team, Canadian Kennedi Deck, as well as catching up with one of our favourite European riders Arthur Longo. Both with quite different stories from the filming experience whilst also both having that close family feeling while working alongside the rest of the Vans Team.
First up, our Mag Editor Theo hit up Kennedi to get some insight into her experience filming for her first Vans movie..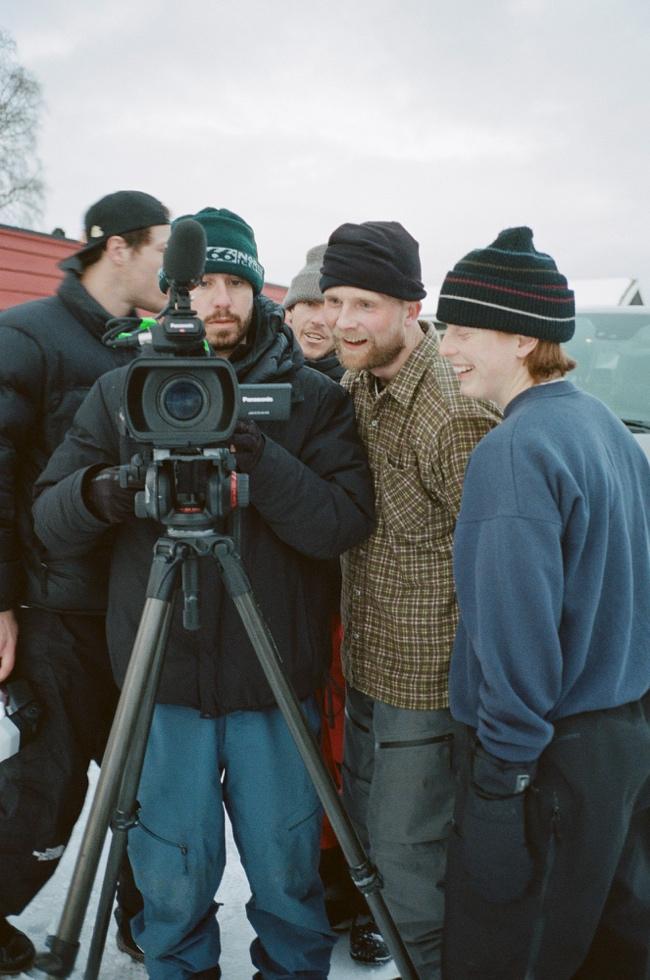 You wear a lot of different beanies in the movie. How do you decide which one to wear on the day?
Hahaha, Depends on my outfit. If I'm wearing all black, I wear a brighter beanie. If I'm wearing colours, I'll wear a black or white beanie. You know.
How long did you shoot for Evergreen, and where were you shooting?
A year and one trip. We shot all over, Montreal, Boston area, Milwaukee, Norway.
Do you have a favourite shot of your own in the video?
I guess I like my double picnic table ride to ollie over the fence.
Favourite shot from someone else?
So many good ones. Cole's board slide on the c'ed kink rail. (with the big dome in the background). Jake's big ollie into the snow shoot thing. Dan's wall ride to drain redirect. Sams double down rail motel line. The list goes on and on…
Did you have much input on the video, or do you trust Tanner to make something sick?
I love and trust Tanner's vision, he is super great with double checking about specific stuff. We have had a couple of convos about me asking him to change something. He is always down to make sure everyone is happy.
Are you happy with how it turned out?
Ya for sure, I'm super proud of everyone and the video turned out amazing. I'm content with my footage, obviously always want to do more and be better, but that's okay. :)
It seems like the crew has a pretty solid family feel to it, how is it being part Vans?
Huge family vibes. I feel super fortunate to be a part of it. Everyone is so welcoming and kind. I've gotten to know everyone pretty well and have made some of my best friends through the team.
Which of the team is the best dresser?
Ooooo thats hard. Best snowy fits is probably Dan, he is always looking good no matter what. And best street wear clothing is probably Jake or Cole. You know what that's actually too hard. Everyone on the team be looking good out there.
Who's your favourite person on the team to ride and shoot with, and why?
Probably Cole. We shot a lot together this year. Every trip maybe. I feel like we have a good understanding of each other. We are able to hype each other up and go out on scoping missions all night. We always seem to be on the same page. It makes things easy.
Most memorable or sketchy moment from shooting?
We stayed in a realllllly bad Airbnb in Milwaukee. It stunk of cigarettes and had animals in the walls. Tanner went and slept in the car and I was up all night worried one of the critters might bust in through the wall. Needless to say, we checked out the next morning bright and early.
Which boot from the Vans lineup do you ride, and why?
High standard OG. It's just a super good basic boot. Fits great out of the box. No bells and whistles but still holds it down.
At the end of your section, we heard about how Cole's mom was making chocolate chip cookies. How did they turn out?
So good! Cole's mom makes some good cookies, and muffins.
Thanks Kennedi!
Then Will our Online Editor gave Arthur a call to see how the process of filming with the Vans team was for him...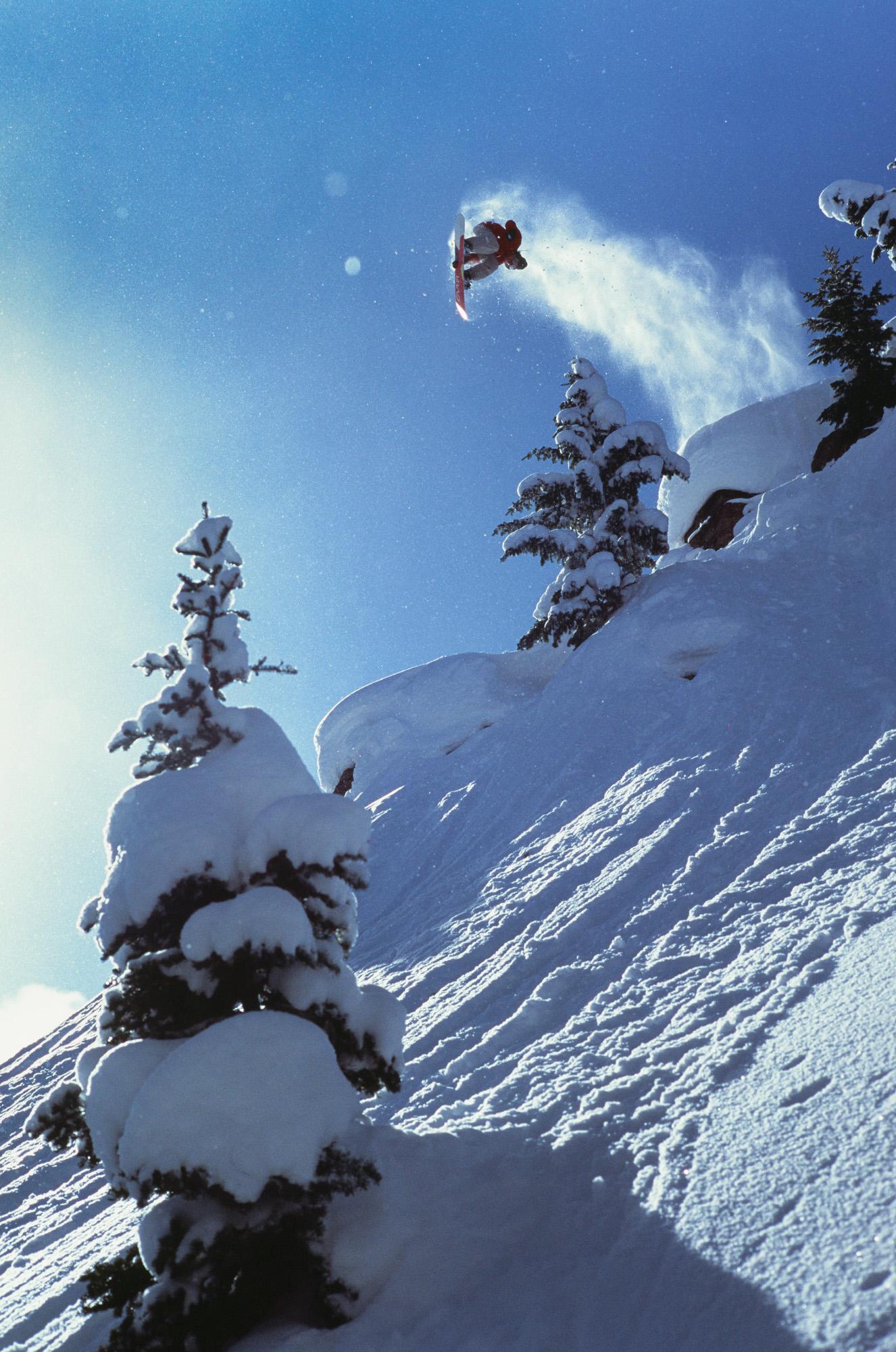 Hey Arthur, where are you right now?
Hi Will, I've just checked into an apartment in Chamonix that will be my based for the season. The lifts aren't open, but there is snow, so Oli [Gittler] might come over and we could do some street lines possibly. Anyway, we have to get warmed up, we can't just wait forever you know.
Ok cool, well let's drift back to the easier times before this pandemic showed up. Where did you shoot for Evergreen?
Well, we first heard of a video project planned a couple of winters ago at the European sales meeting and straight after the meeting we went over to Austria where it had snowed so much and got some really good days in the pow with Blake, Jake and Tanner. I then went over to Whistler and went on an RV trip with the team. This was the year we were planning on filming for the Vans movie but due to some reasons it got delayed, and we got to continue filming for it last year. Which was good news when it happened as it's always a bit of a relief that we have more time, haha.
Then in February last winter I went to Jackson Hole for the first time and it was perfect timing when the snow was amazing. Met up with Blake [Paul], Pat [Moore] and Guch [Bryan Iguchi]. It was cold, good snow and plenty of sunny days. It was a long time coming for me to go to Jackson Hole and to see Guch in his backyard. Also, it was the first time in a long time I'd snowmobiled again and that was so cool to get out to these insane zones away from everything, where you don't see anyone else for days, it's pretty sick.
We also came here, to Cham, in March because there was a good snowfall but then after a few days it got hot and then the Virus warnings started. It was crazy, one night we were making plans for shooting the next day, over dinner, and then at 4 in the morning the guys [Danimals, Hayden, Jake Price and Blake] were going to the airport to get back to the US. That was the winter over.
Do you have a favourite rider you like to watch?
Wow, this is too hard to just name one. I would say Danimals and Jake Kuzyk in the streets, as I'm not really a street rider but I skateboard and I just think the style and flow they have in the streets is insane and inspiring. This is almost the snowboarding I like to watch the most. Then, of course, Sam and Rav and the energy they have, oh and Cole and all the crazy stuff he does, ha. So yeah, I'm always super hyped to check what they did in the streets.
Then there is Pat Moore and we know each other so well and worked on a lot of things together and we have a really tight friendship and I love the team vibe there is when it comes to us getting shots, always helping each other, doing it as much for the other as for yourself. Ah and Blake, he's younger than me but he has amazing style and knows exactly what he wants to do and how, and that's always so cool to see. In the end, this is why we all enjoy making these projects together.
I also met Kennedi for the first time on the RV trip and she was such a cool kid and we really connected, I'm so glad she's part of the project too.
Most memorable moment from shooting?
Well, the first time I got to go to Jackson Hole last winter was after many conversations with Guch about going there to his home mountain and then it finally happened. The first day we meet him in a parking lot, just camping there with Carter. It was kinda away from Jackson and was so cool just to see him there in his RV living remote and enjoying the fresh pow and then just taking us around his mountains. This was so special.
Do you feel you filmed an even better part for Evergreen than you did for Landline? Was the process different?
For this project, it was a bit different. There were a few riders that decided they were going out to film their full part and for the others there wasn't so much the same goal, more just to go on some trips and if it works out to get something nice. Landline was more about getting our own shots and tricks and this movie doesn't look like that too much. My goal was just to enjoy the trips and riding with the team and see what we get.
Top tips for jumping 20 meters off of a bump on the side of the slope:
Ah I dunno, you just do it, haha. I would probably compare it to that of an ollie on a skateboard. It's all about the timing, the feeling, flick and pop, not that you have to go to the gym every day. It's also like the rhythm in music, the flow. It's not having insanely strong legs. So I think it's all about doing it a lot, no magic trick [haha].
What's your favourite time of day, and why?
It changes. In the summer it's easy to say 9pm in the evening and you're still wearing a t-shirt. I like the morning though, I'm more efficient in the morning… once I've had my coffee!
A non-snowboard related place we should visit in France:
Hmm, well I never travel to the North of France but Britainnyy is so nice, there is a really cool vibe there and it's really not that touristy for France. Most of the attractive spots in France are really touristy in general. But also, Chamonix in the summer is amazing, this place is so nice.
Top tips for growing a moustache:
[Answers this currently without a moustache] First tip, don't grow a moustache if you have the same hair as me ha, and make sure you want to look back at photos of you in the future with a moustache. Make your decision wisely. But yeh mine has caught a lot of attention.
Tell us about your signature boot collection with Vans?
Yeah I got the opportunity to have my own colourway on a boot and I chose the Hi-Standard Pro as I like how it's pretty much good for anything and it's great also for those that aren't super-advanced riders. They just feel really good the moment you put them on. I also like a classic lace-up. The MTE boot for everyday winter walking are also so nice and they have been so popular, people are super stoked. I've had amazing feedback and I love them. It's cool that Vans are making these mountain boots as we're not always snowboarding but still in the snow.
What do you think about everyone except Method putting you on the cover? Is a Method cover the ultimate goal? [hehe]
Haha, I mean definitely, but you know it's not like I plan to have all covers ha, but over the past 15 years of riding it's so nice to see these now. It's always really special as there can only be so many people on a cover and actually I love the Method covers, they always have something special. It's more about the photos though, not about me or whoever it is on it, but how it looks.
Lastly, how's the first trip of the winter been with regards to Covid etc.?
Yeah, I've just got back from Switzerland, it felt strange because here (France) it's still pretty tight rules, but over there it seemed pretty normal, packing everyone into cable cars, just having to wear a mask. There was some great fresh snow and perfect to get warmed up for winter anyways.
Thanks Arthur!
Watch Evergreen. Full Movie below.