Future Mystic - Making music with Rav & Cocard
In this day and age there's so much individual creation which can be beautiful, but with every aspect of this project - riding, filming, editing, music, production, and anything in between - I realise that the ability to work with others who share a similar collective goal is more powerful than anything we could ever do by ourselves. This concept is the basis of anything that we humans do and snowboarding and music are simple metaphors for all of the rest. Find like-minded people to work with who want to bring up everyone involved, and go create! Thanks for watching and listening to FutureMystic. More soon, this is just the beginning. – Mike Rav.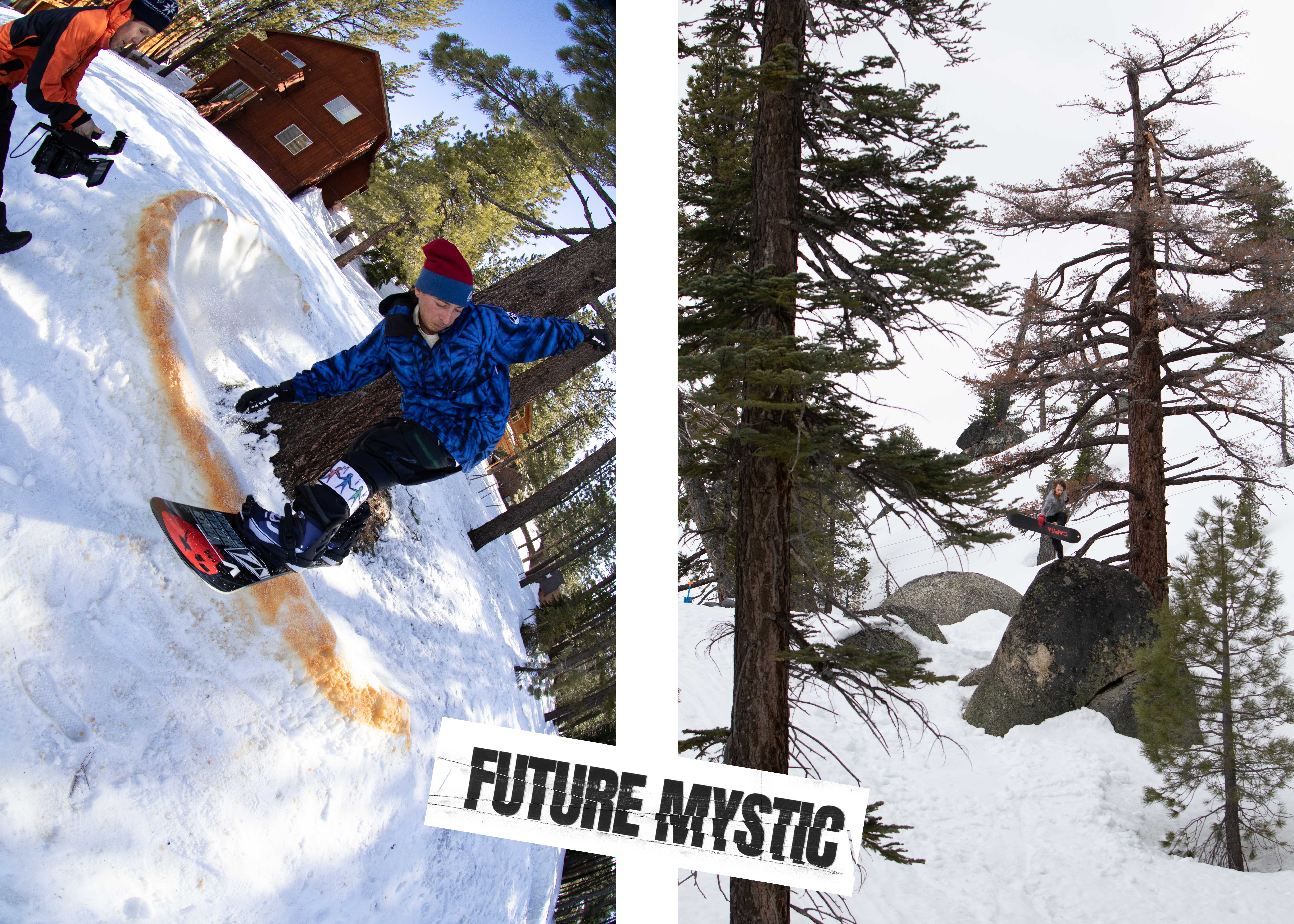 Read on for the stories behind some of the songs featured in FutureMystic. The full album from Mike Rav & Brandon Cocard is streaming online, and there's also a limited run of vinyls available in selected snowboard shops.
01. "Crow"
When we got to the cabin we were staying at that night we set up the drums and Zac Marben sat down and started playing the beat. That drumbeat kicks off the record. – Brandon Cocard

This is the first song we wrote for the album. We were in Washington for our first trip. We kept having run-ins with these giant crows - it was one of those things where we began thinking about them so we began seeing them everywhere. So we began with the idea of writing about the "Crow". – Mike Rav
02. "FutureMystic"
"Future Mystic" is one of my favourite songs and lyrically it's also very much related to Crow. I had kinda saved those chords for that particular song, so I almost knew where it was heading the whole time. Rav filled it in nicely with his walking bass lines, but the real cherry on top was Zac's guitar melody he came up with. It was the last thing we added and in my opinion, it made the whole song. I'm a sucker for a catchy guitar hook. – BC
03. "Cocoon"
This one started acoustic on the front porch of my house. We had been jamming with our friend Paul Osbourne who plays the banjo when we came up with the chords. Brandon is really good at listening to chords and finding a melody that lyrics could be placed into – it's almost like finding a guitar solo but with your voice. – MR
We had a really fun jump session that morning and when we recorded the song from the acoustic version we just got back to Rav's and immediately grabbed the guitars. We took all the energy and stoke from that jump session and put it directly into the song. "Cocoon" – BC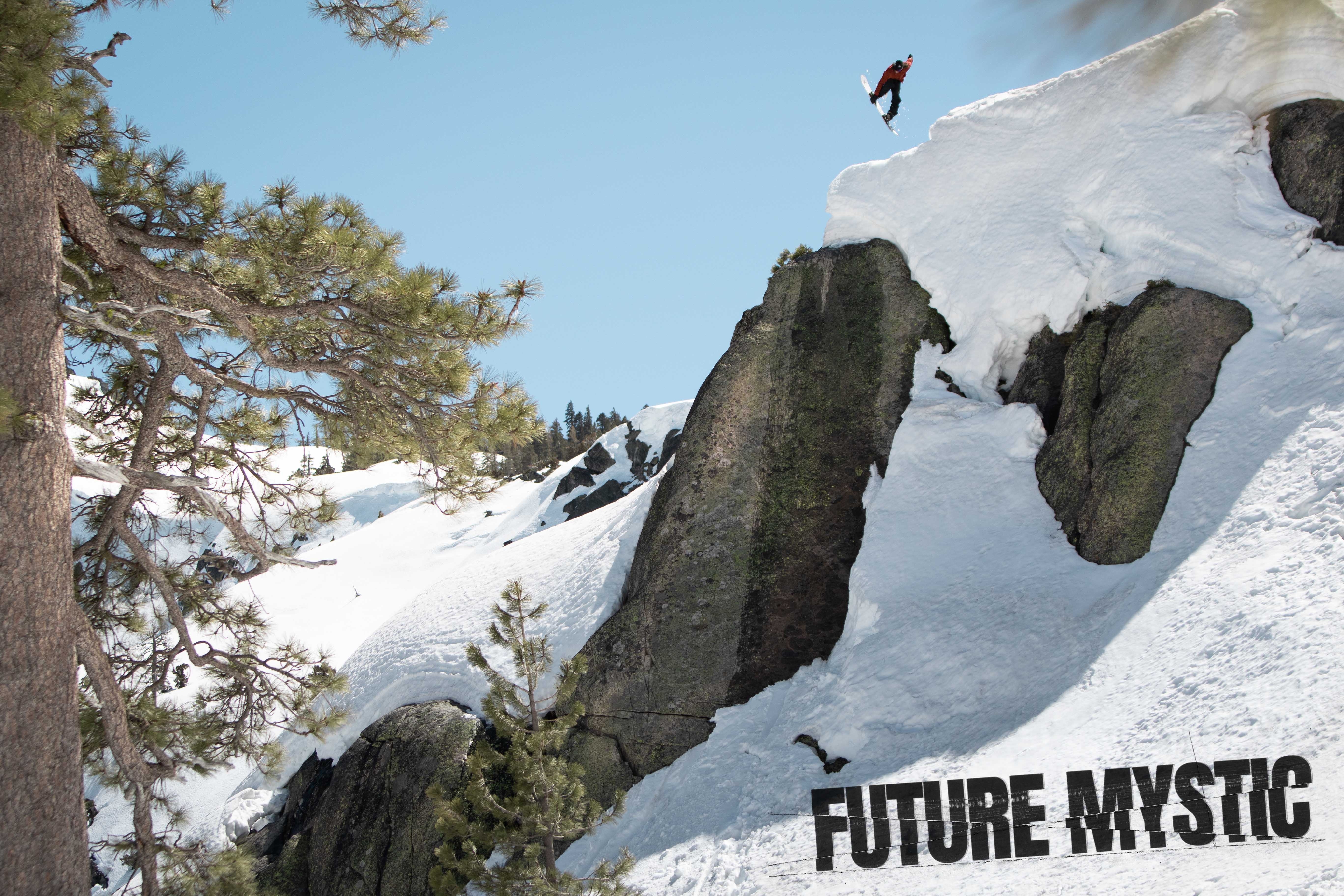 04. "Prognosis Negative/Lost Found"
"Prognosis Negative" is a song we wrote while filming in Truckee and I remember thinking how different this one was going to feel compared to the rest of the album. We used a beat machine and a bunch of synthesizers, as well as a vocoder – a keyboard with a microphone attached to it and you basically play the notes you want to sing. I said it sounded like a sad robot or something and that's when we got the idea to build a rocket ship set and film the scene that ended up in the movie. Once we had that, we had to write the next chapter in the robot's story, which was him getting struck by a meteor and crashing down to earth – that turned into "I Lost Control". - BC
Watch FutureMystic - Short Film featuring the riding and music of Mike Rav and Brandon Cocard:
05. "You Said"
One day Rav and I decided to start piecing together a new song. Something upbeat. Something catchy. Something pop-ish. We used a disco sounding beat as the foundation and we quickly filled in all the melodies one at a time using a keyboard that Rav found at a thrift store. When we finished sketching out the whole thing I remember we looked at each other with some confusion like "What the fuck is this?". We were pretty much ready to let that one hit the cutting room floor until Lindsey showed up. She listened to this pop sounding instrumental that we had and her eyes lit up. She started singing these lyrics off the top of her head with a melody I had never imagined. Thanks to the beauty of collaboration that song became, "You Said" and it's one of our favourites in the video and on the album. - BC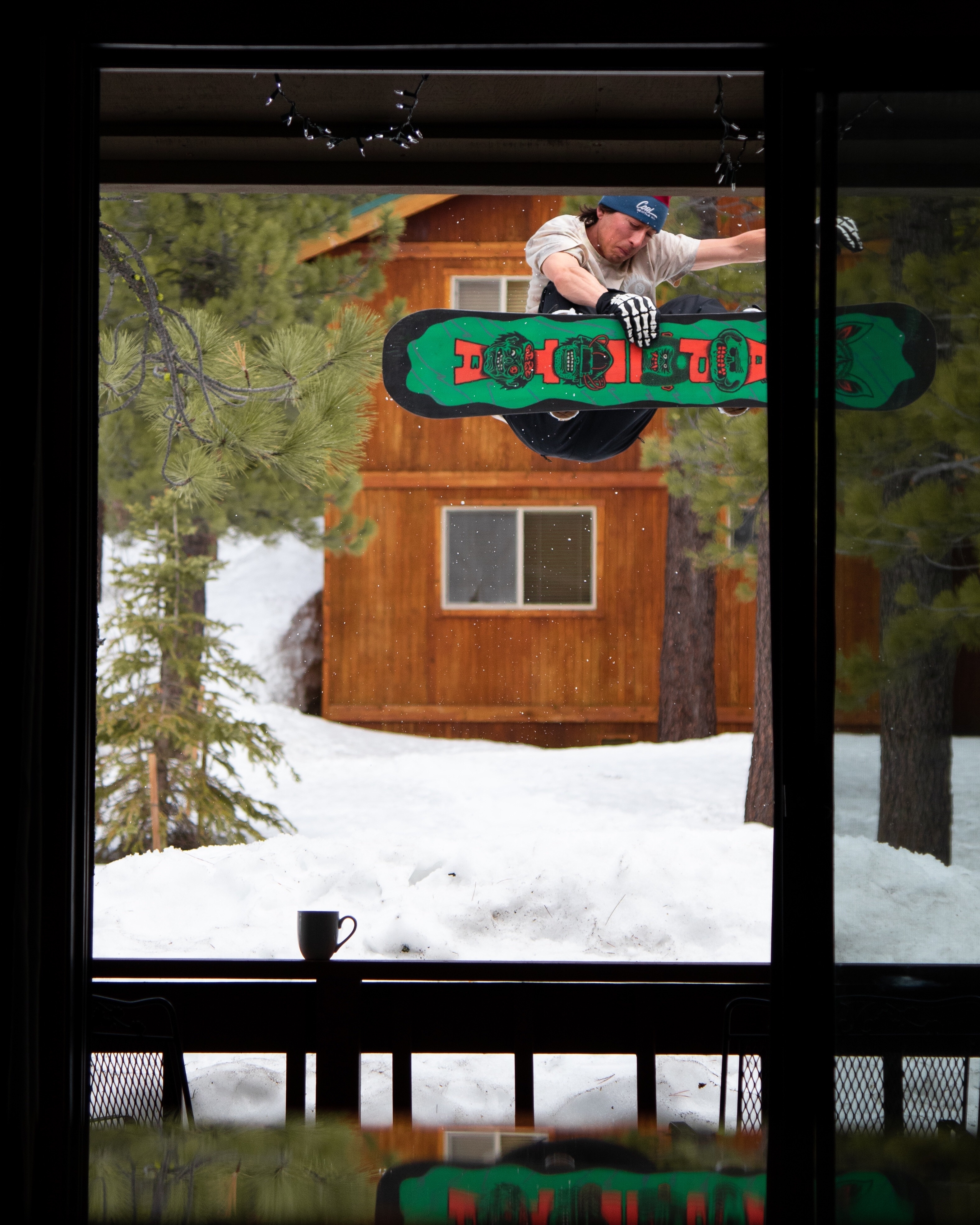 06. "Over Again"
All of these pieces are essentially formed from some process of collaboration from the beginning. For example, "Over Again", was originally a piece of poetry that I wrote outside of my old house in Salt Lake City, the same house we are jamming outside of at the end of the movie. I wrote that poem under the two aspen trees in my front yard one beautiful summer evening. What I'm getting at is that I added that poetry to a couple of simple chords and would have called that a song, and I did until we arrived in Washington and played it again at the house. – MR
I was working on some song I had called "Hell Ride" and I heard Mike playing his acoustic and singing this melody through my headphones. I stopped what I was doing and listened closer. He played it front to back for me and and I asked him "who wrote that?" He smiled and said it was one he had written and I was blown away. We canned "Hell Ride" immediately and started recording on "Over Again". It's my favourite song to play live. - BC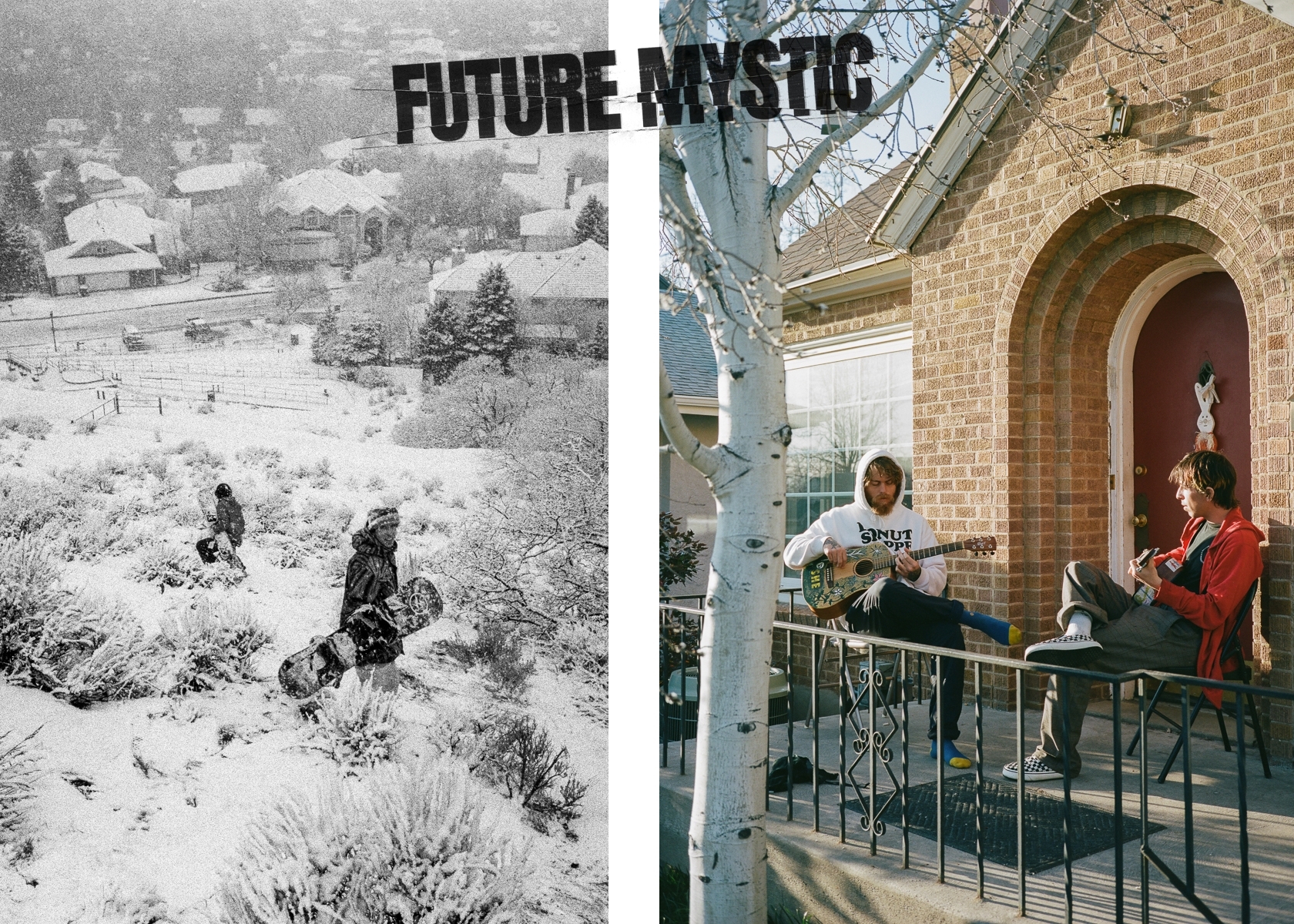 Stream the full album now on Spotify HERE