Hexagon Project - Chatting with Dominik Wagner
Interview: Theo Acworth
Photo: Theo Acworth & Marcus Rohrbacher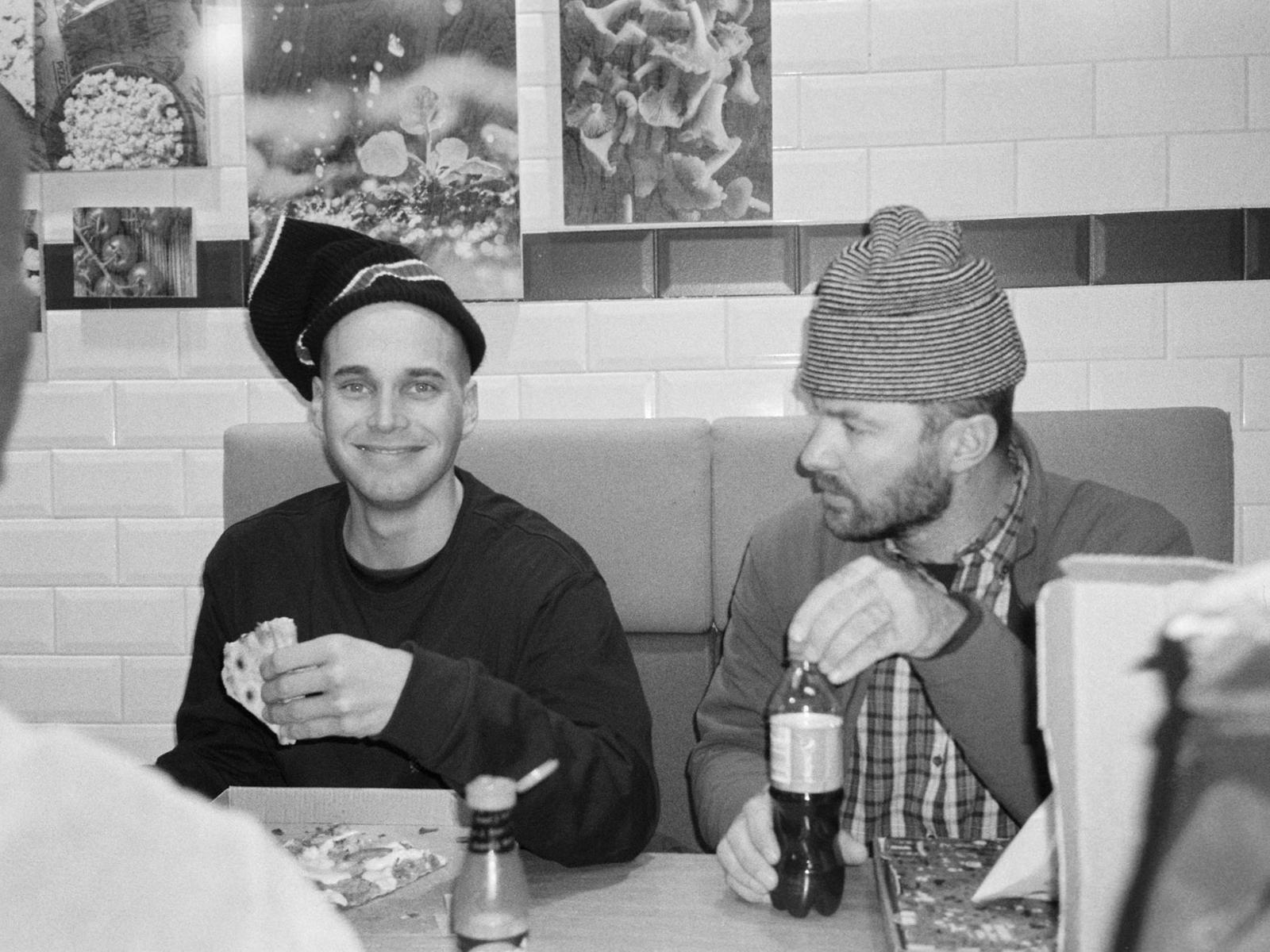 You went into this project pretty hard. Harder than anyone, I think. I didn't see you take any time off, and it seemed like even the idea of it freaked you out. Do you understand the concept of a down day?
I understand what it should be…
*laughs* Are you able to apply that understanding to yourself?
No. I was listening to Jon Stark's Airtime podcast when I was driving back from Croatia. He said that summer is for sleeping, and winter is for working. Or something along those lines. That's what it's like for me. As soon as the first trip is possible, I just appreciate it too much, and I can't have a day off. Even if you say you won't snowboard tomorrow, you might sleep in one or two more hours, but then you're still going out scoping or shovelling. And then maybe hitting something. The winter season is so short that I don't think you can afford to have a day off, go to the spa or whatever. I mean, if you're completely broke off or you get sick, then it's wise to stay at home and get your energy back. But if you're somewhat physically capable of going out somewhere and doing something, it's always better than staying at home and doing nothing.
Why do you think you go as hard as you do?
It comes down to the fact that when I was a kid and really wanted to snowboard, I didn't have the time or possibility to do it because I was doing luge racing.
"So I don't go hard because I'm sponsored and feel like I owe the company something. I feel that I owe it to my teenage self. I appreciate it so much because I couldn't do it for such a long time when I was young. I was kind of held back. So you could say that when I was a kid, I didn't get the candy I wanted, and now I'm older, I still enjoy eating it because I didn't overdo it when I was young."
Oh yeah, I forgot you told me you used to do this.
I started when I was six, and my whole family did it. The calendar was full of races and practices. I started snowboarding when I was twelve, and up until I was eighteen, I just had to watch my friends go out on the weekends to contests or go and film, and I had to go to those races. I just wanted to go snowboard. I think I got sponsored by Nitro when I was twenty, which is pretty late these days. So I don't go hard because I'm sponsored and feel like I owe the company something. I feel that I owe it to my teenage self. I appreciate it so much because I couldn't do it for such a long time when I was young. I was kind of held back. So you could say that when I was a kid, I didn't get the candy I wanted, and now I'm older, I still enjoy eating it because I didn't overdo it when I was young.
Nice analogy. As a kid, that must have been pretty hard for you to manage though.
It was my dad's passion and dream. He did it since he was young, and so did my grandpa. My whole family, with my cousins and brother and sister, were always going out as a big squad. It was super nice. But as soon as I found snowboarding and skating, I knew that racing wasn't the right scene for me. It's super competitive, and it's all about milliseconds and being faster than the other guy. I'm just not competitive, and it was just a thing that was happening. I had done it since I was six, and you don't question it until you get older. Then I just fell in love with snowboarding. I would snowboard every night from Monday until Thursday, just riding groomers because my resort didn't have a park. Then I'd go race on the weekend. That's the reason I appreciated the spring glacier season so much. That's when my season actually started. Riding Absolut Park, then Dachstein in the summer. I was lucky to have them so close to my home. Those two parks are what made me the snowboarder I am today. I still feed off those times. I was so insanely addicted to it. I would go up with my friends every single day. Dachstein was the worst with the weather though. If I saw maybe two hours of sun in the forecast now, I probably wouldn't go on the mountain. Back then, I would go every day because I couldn't do it all winter.
That's an interesting place that your motivation comes from. The idea that you're catching up on lost time from your youth.
I just like snowboarding so much, but I can only really focus on doing one thing at a time. That's why the luge racing had to stop. I would not even practice and still go to the races, and at one point, I thought fuck it, it doesn't make sense.
How did your family deal with that?
It was hard, especially for my dad. At first, I think he was really bummed. Then after one or two years, I got sponsored and boxes started showing up. I was just so into it, and I was just taking every opportunity that I got to do things. I think they saw and appreciated that. I think it would have sucked if I quit luging and was just a snowboard bum, going places but not really doing things. That wasn't the case. I would just do as much as I could. Once they realised that I meant it and that things were happening, they were happy about it.
I guess that's all you can hope for from a parent. Even if they don't get it, they support it.
They always supported me. Getting me a season pass or a board. They didn't hate the fact that I did it. They saw that I loved it, and they supported me, even though I was losing interest in the other stuff.
Do you show them your parts?
I'm pretty low-key about it, but they see stuff through Facebook, or my sister will show them things. If they ask, I'll always tell them. And they know that I'm doing stuff because I travel a lot. They always get Method and other mags and books sent home, and they check if I have shots.
"If you're somewhat physically capable of going out somewhere and doing something, it's always better than staying at home and doing nothing."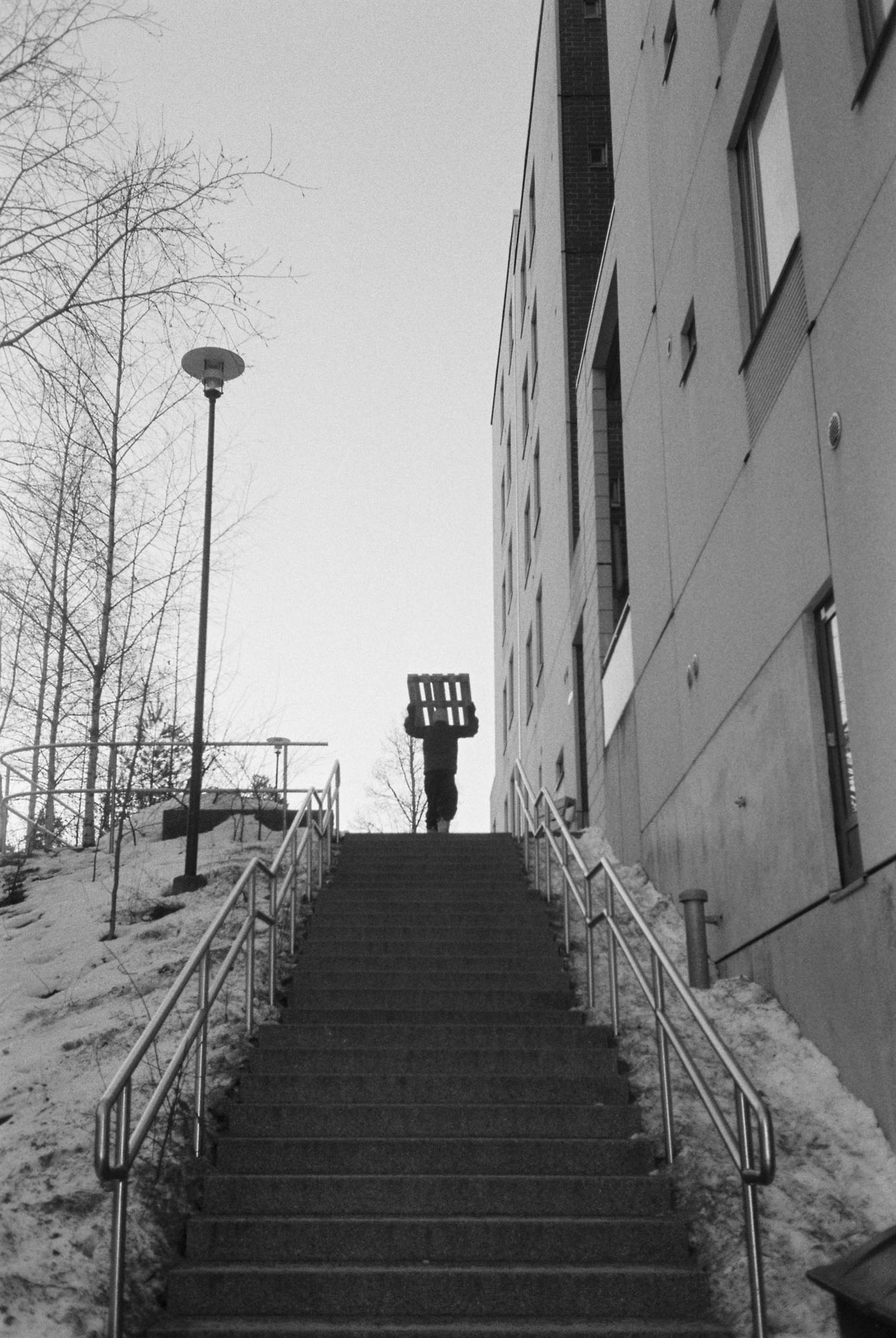 We'll have to send them some merch. So I know you live a pretty simple lifestyle, and in Finland, you told me that 'snowboarding is more surviving than saving, but you still get to do what you like'. Do you want to unpack that statement a little bit?
*laughs*. I don't need a lot. I don't have a lot. To be honest, I wouldn't consider myself a professional snowboarder. I think that's hard to say about yourself. But I think if you can make somewhat of a living without having to work in the summer, then I guess you are. There are a bunch of people who are good businessmen in snowboarding. I'm definitely not. As soon as I'm happy with a contract or a deal, I won't ask for more. Maybe once or twice I did, and it was only because I spent so much money filming in the winter and didn't want to be paying to do it out of my own pocket. The things I like don't cost a lot of money, which is pretty much just skateboarding and fishing. We're lucky that my girlfriend's family has a house in Croatia, which we visit every summer, which is pretty amazing. So I don't need a lot and don't ask for a lot. If you want to chase big money and big contracts, that comes with a lot of responsibility. But for me, I would rather put in the work and then have the sponsor approach you with an offer rather than asking for a lot. But I'm happy with what I have, and my sponsors have always supported me and treated me well.
You told us in the winter that you have too many hobbies to get another job anyway. All the fishing and the skateboarding and walking the dog and cutting wood. There's just no time.
Now since I've been doing physio for my shoulder, I started biking too. That takes up even more time. Now I'm fucked. I might even have to quit snowboarding because I have too many hobbies. But seriously, people have their normal jobs, and they ask me what I do with all my free time. Do people really understand what life is about? Why do you work? You work to get money so you can buy food and pay your rent, and also so you can do the things you like. I go snowboard in the winter, so luckily I get paid to do the thing I love, and that means I have time to do all the things that I like in the summer.
You've figured out how to play the system to your advantage.
But it's not easy to be self-employed and be a snowboarder. You don't know if you'll get another contract. From one year to the next, you could get cut, then what do you do? It's the same for filmers and photographers. We're all in the same boat. If a company goes out of business, you're not getting paid. It's a struggle we all have that's always in the back of our heads. It's never safe for anyone these days.
Do you worry about the future?
All the time. I have a lot of hobbies and fun, but it doesn't mean I don't think about what will happen in the next months or years. But that's one of my problems. I can only focus on one thing. For as long as I have contracts and I know I want to snowboard, that's what I'll do. I'm slowly thinking about other things, but I'm happy with where I am, who I ride for, and the people I'm involved with. I'm not stressing.
Happy to hear it. So to bring things back to Hexagon, did you have much of a plan for what you wanted to do, or did you just charge in and try to stack as much as you could?
We pretty much just stayed in Finland all winter, and there are so many proper spots. But if you're there for a full winter, it can be hard to find new things. So I decided early that I wouldn't stress about always finding new spots. It's for sure doable in Helsinki, and if you live there like Toni, you can find so many cool new spots. But when you're just there for a trip, it can be hard to find those special things. So I didn't have the most unique or crazy things. I just wanted to snowboard as much as possible and do tricks on proper spots because that's what I didn't do last season.
You definitely stacked a lot of footage. Was there anything that got left out?
Some stuff. I wished we'd had a bit more filming time. After we went home from the last trip to Tampere, I knew I wanted to get a couple more clips, and I was planning on going straight back out to Finland with Kas and Ivika, but then I got broke off at Absolut Park, and my season was over. So I'm super happy with how the part turned out, but I would have loved to have had one or two extra clips. I went to Jhonny's place, and we edited the part together, and seeing my shots and what everyone else got, I think for one year with pretty much one filmer, we did pretty good. I'm proud of what we managed to do.
I think your part is quite timeless. Just really classic snowboarding.
That's nice of you to say. I just wanted to film something that was still nice for me to watch in ten years' time.
I guess that's the goal. I know you make it for other people too, but you should also like it.
I'm already over watching my part though *laughs*.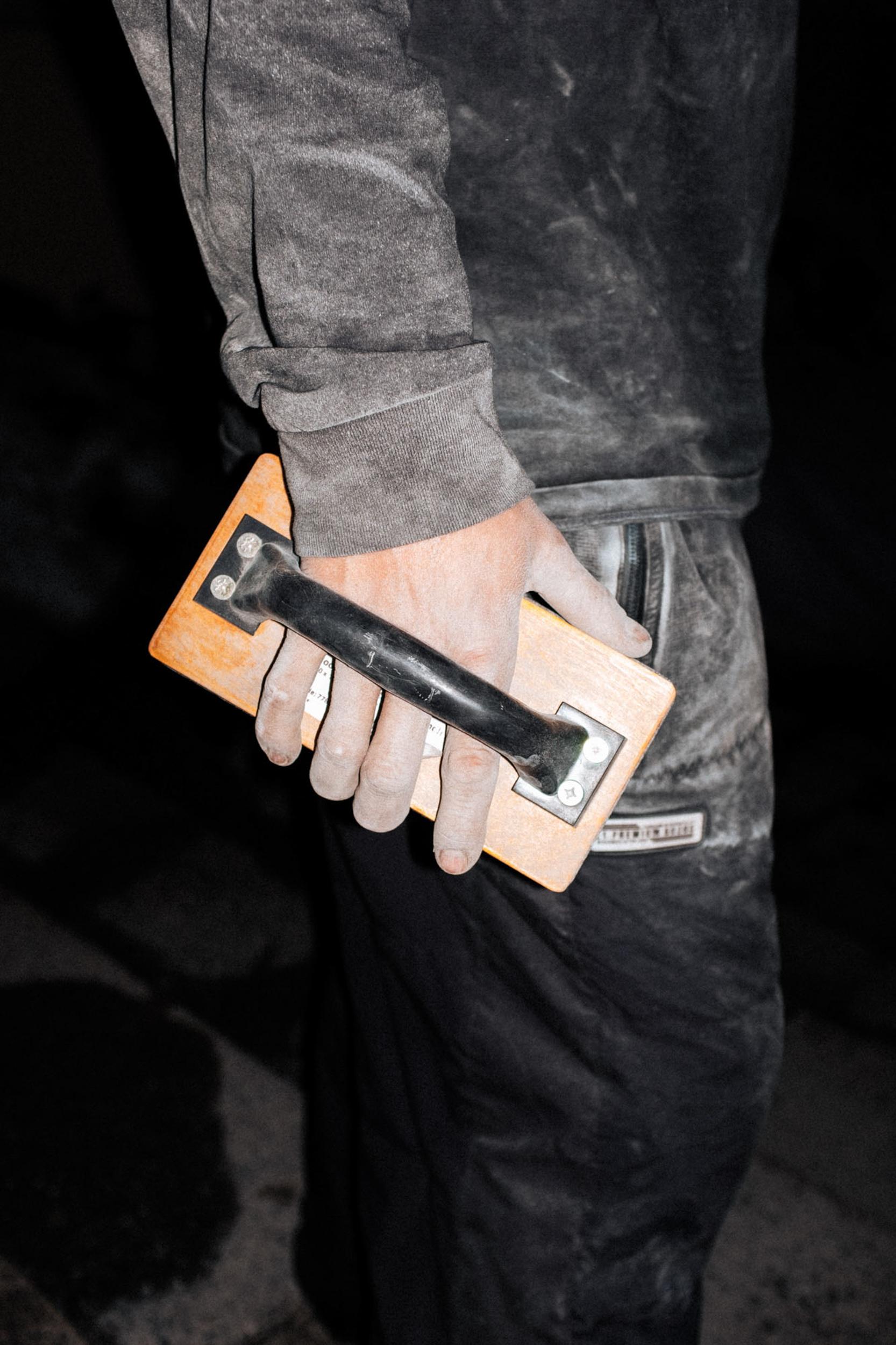 "I'm happy with where I am, who I ride for, and the people I'm involved with. I'm not stressing."
Classic. How was it filming with this crew for Hexagon?
It's always nice to film with people you know because they're honest. If I land something and I ask if they thought it looked good, I know they'll tell me what they're really thinking. If you're with people you don't know, then chances are they'll just say that they thought it was sick or something. But if I ask Kas for his opinion, I know 100% he'll be honest and will tell me if I should do it again. Even if it might be a sketchy spot or if I'm over it. There's nothing worse than thinking you've got it ok and then finding out that you didn't. Filming with your friends, you know you're getting an honest response. I think that's more valuable than no one saying what they think, and at the end of the year, you're just bummed.
For sure.
The vibe was just nice. I've known these guys for ten years plus. In snowboarding, you share a career with people that you really consider friends. It's pretty special what we had. That pretty much made Hexagon what it is. We have history together, and we know how we work. It just made it a bit easier.
Let's talk about your ender on the 360 creeper rail. That is such a rad shot, and it must have been a crazy feeling.
It was insane. Also how we found it. We were just waiting at a red light on a huge crossing. I looked over and saw an entrance to an underground station and something that might have been a creeper, so I jumped out of the car to take a look. Each year I get into something different, and this year it was creepers. So I took a look, and it was pretty insane, but I wasn't totally sure about it. Then Kas made me take him to see it, and he said that I had to do it and that he would do everything he could to make the spot work for me, which he and Tim did. It's one of the main underground train stations in Helsinki, and it's crazy that we didn't get kicked out.
"Kas said after that one, I could never film a creeper again."
How many tries was it?
I cleared it kinda fast, but the problem was making it without my hands touching the wall. Trying to do a proper 50-50 instead of leaning into the wall, which just slowed me down and looked stupid. It didn't feel like it took forever, but for sure it was a few tries to figure out how to lean into the staircase.
The sequence Markus shot of it is so sick.
We didn't actually have a photographer for this spot, I think you were in Iceland, so I hit up Markus Rohrbacher because I knew he was in Helsinki with the Nitro squad. Karsten [Boysen] also helped film, and we basically had a big party with everyone at the end when I got it. I was stressed as fuck though, because I thought we were going to get kicked out any second. But it worked out. Kas said after that one, I could never film a creeper again. What glass spots are to Kas, creepers are to me.
*laughs*
It's funny thinking about it. Every year the approach changes. You concentrate on tricks, you concentrate on spots, you want to film things differently, then you want to go with different people. You keep changing and evolving. I've been through almost every sort of scenario, changing between styles and crews and ways of filming, and now it feels like it's come full circle. I think I'm old enough and feel confident enough to talk to my sponsors and feel that I can just do whatever I want, with whoever I want. I started filming with Marc Swoboda and my friends almost twenty years ago when we were fifteen or sixteen. Last year with Hexagon, it felt the same. It was just filming with our friends, how and where we wanted.