METHOD MAG issue 23.1 out now !
You might have heard the news already, but here it is again !
Method Mag 23.1 issue is out now!
Everyone here is pretty thrilled about it and you should be too! If you haven't seen it already, we suggest you order the mag HERE and impatiently wait for the mailman to bring it to you... The mag is also making its way to shops as well.
In the meantime, here's a little story about celebrating releases written by Theo Acworth, Method Mag's editor himself:
"Revealing a cover is a nerve-racking affair. How do you do it? Do you print a big one and present it to a rider at dinner? Do you leave a copy of the magazine somewhere and hide around a corner until they find it, then jump out and hug them? Then you've got to worry about trying to document the whole process and put it on the internet, otherwise no one else will know it ever happened.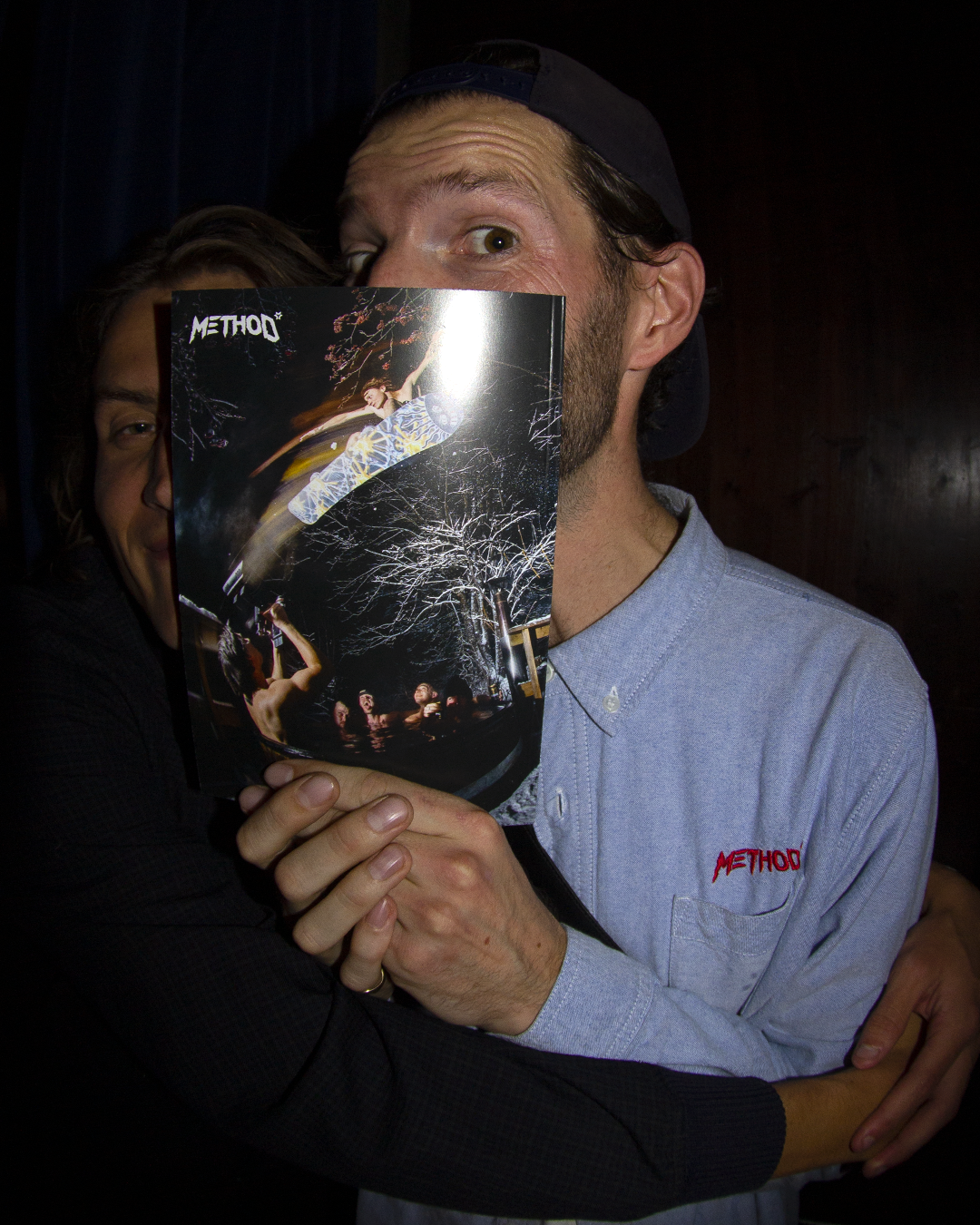 All these things were racing through my mind leading up to the Hexagon premiere in Innsbruck, because Dom was on the front cover, and Kas was on the back [and they are both in Hexagon, if it wasn't obvious]. We opted to reveal them both on the projector screen before showing the movie. Tim Schiphorst was in control of the laptop, and was going to put the covers up when given a signal. I realised afterwards that we never actually worked out what the signal was, and the covers were behind us on the screen for at least 30 seconds (possibly longer) before any of us even realised. I'm not sure what the audience thought. Maybe they thought we were idiots. The logo placement is pretty small, so maybe they didn't even realise they were looking at the covers until I pointed it out. I think I panicked and told all the guys that I loved them, to be honest it all went by in a bit of a blur. Standing on a stage with 500 people looking at you is quite intimidating. So that's the cover reveal story. Lesson learned for next time, talk less, and work out a solid signal beforehand. But then we played the movie and everyone was stoked.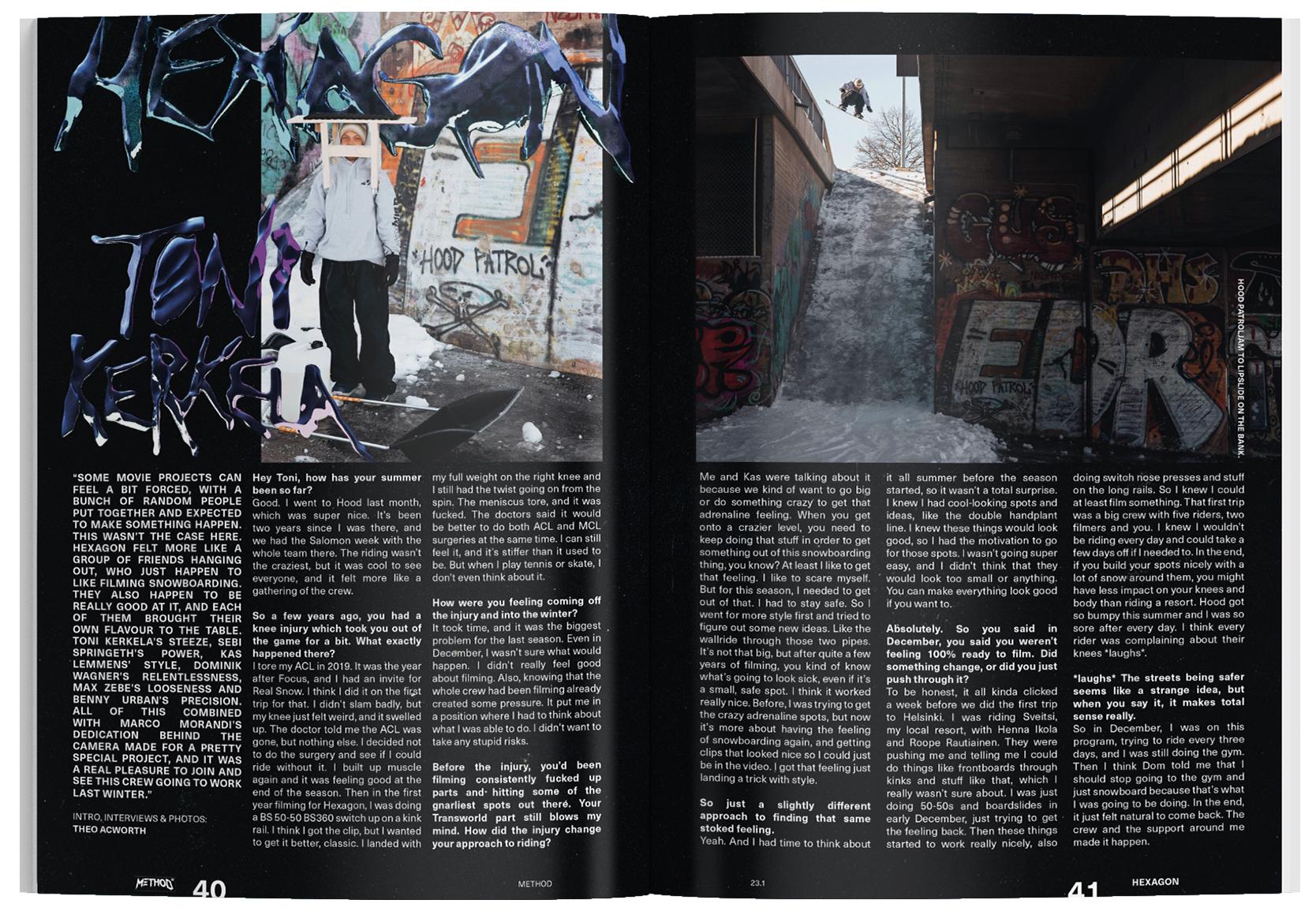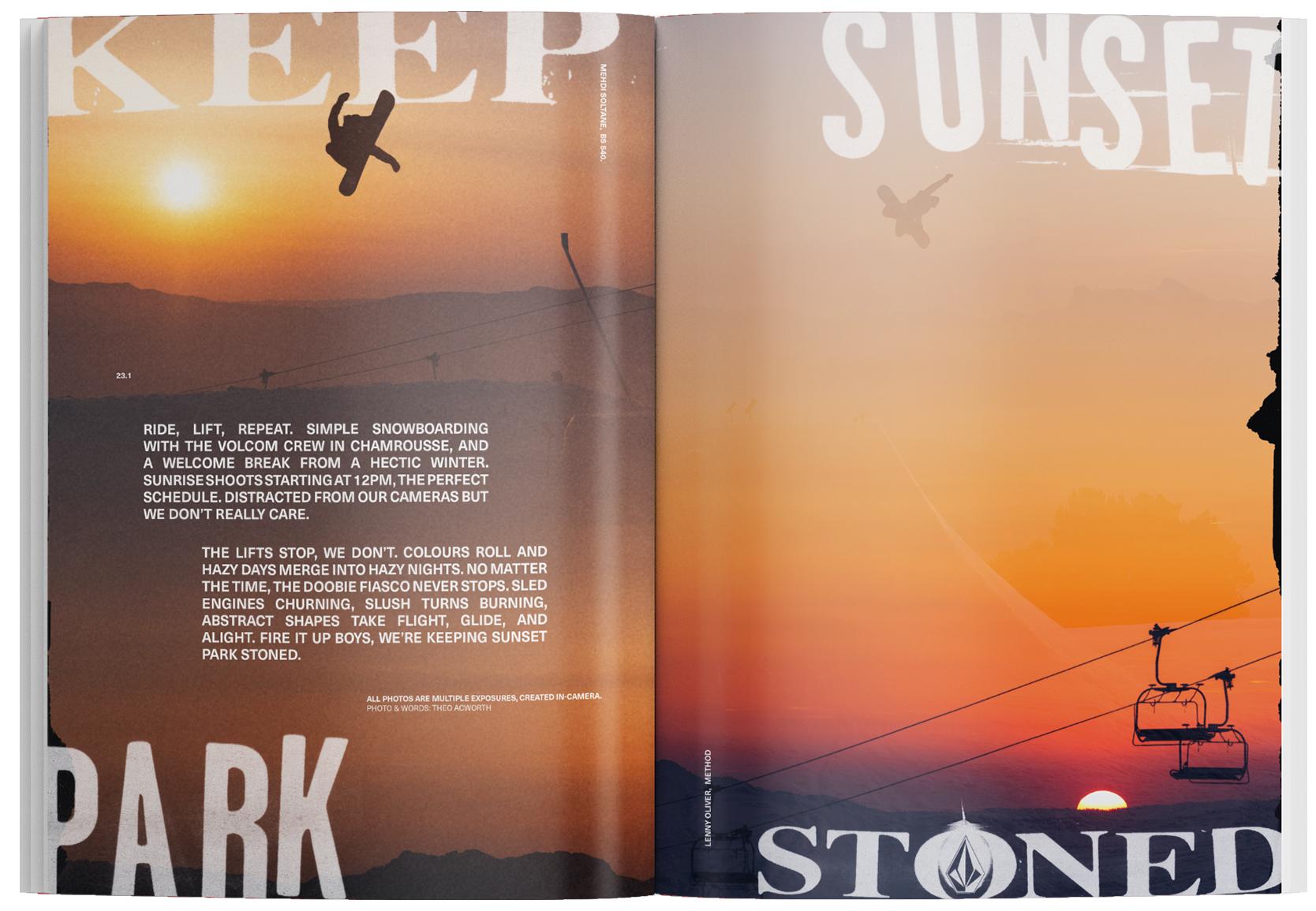 Ivika Jurgenson also showed her amazing video Vitamin which you should check out when it drops. Besides featuring amazing snowboarding, this video also addresses her own struggles with mental health and anxiety, and it really hits. We'll be running a print feature in issue 23.3 about it, and she and Tim Schiphorst are also going to be releasing a long-form book about the project featuring extracts from her journal and a lot of amazing photos. This will be dropping through Club Sandwich very soon, and you should definitely check it out.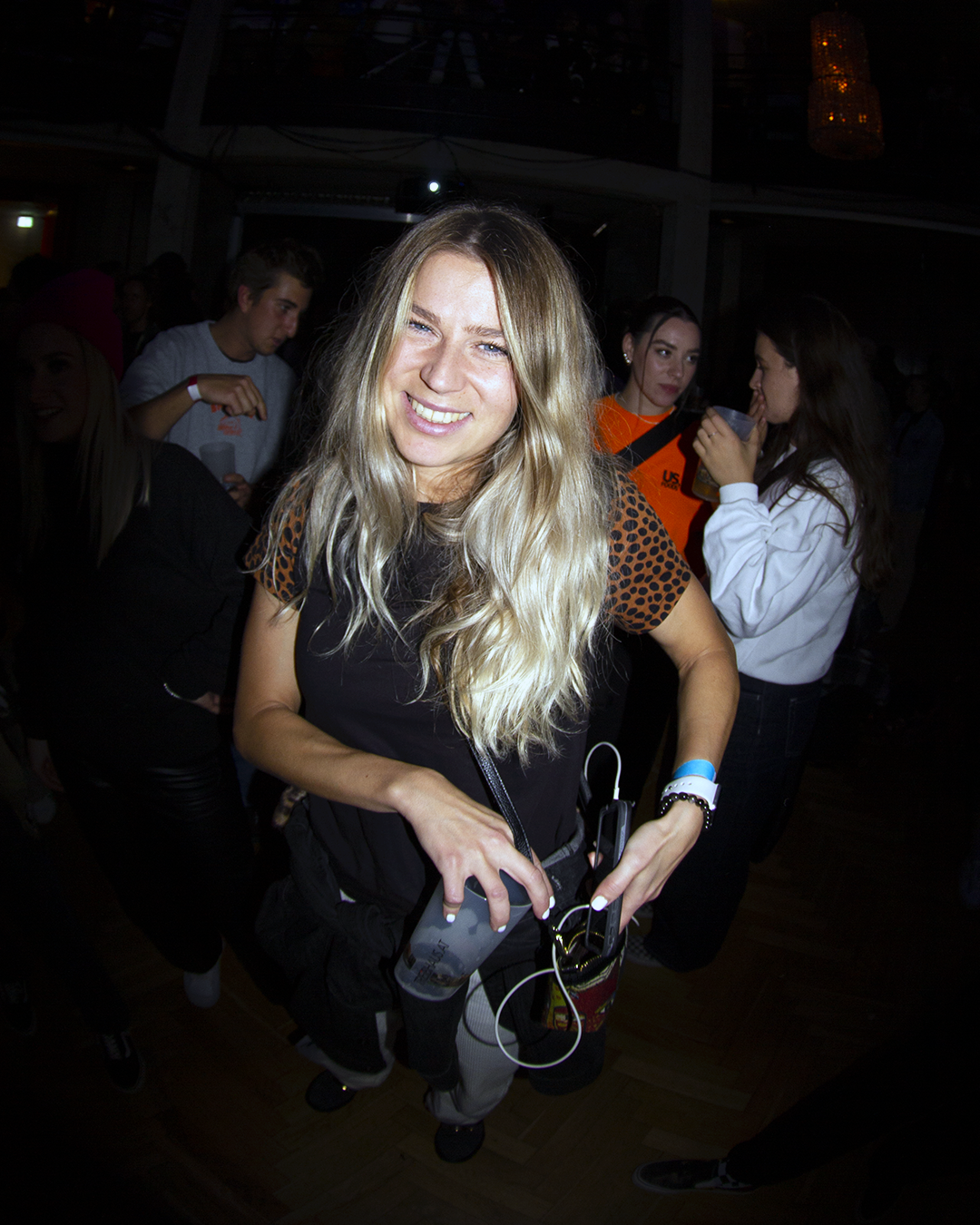 We also threw some snowboards and boots into the crowd (no one was injured, we swear) and had a little photo gallery upstairs featuring the new Hexagon photobook and some prints from yours truly. To round off the night, Moon Woman played some kickass music which people moshed around and spilt beer to. Then everyone took home a copy of Method Mag 23.1 and lived happily ever after. The end. "