Issue 17.1 Release: The Unveiling!
Welcome to Volume 17, and a notable issue to get this year rolling - Issue 17.1, the Method Movie issue. Method has a storied video past; in the early days, the mag came with a cover mounted DVD holding the video shots to back up the photos and stories in the magazine. This past year, however, marked the first time Method has produced a full-length feature film.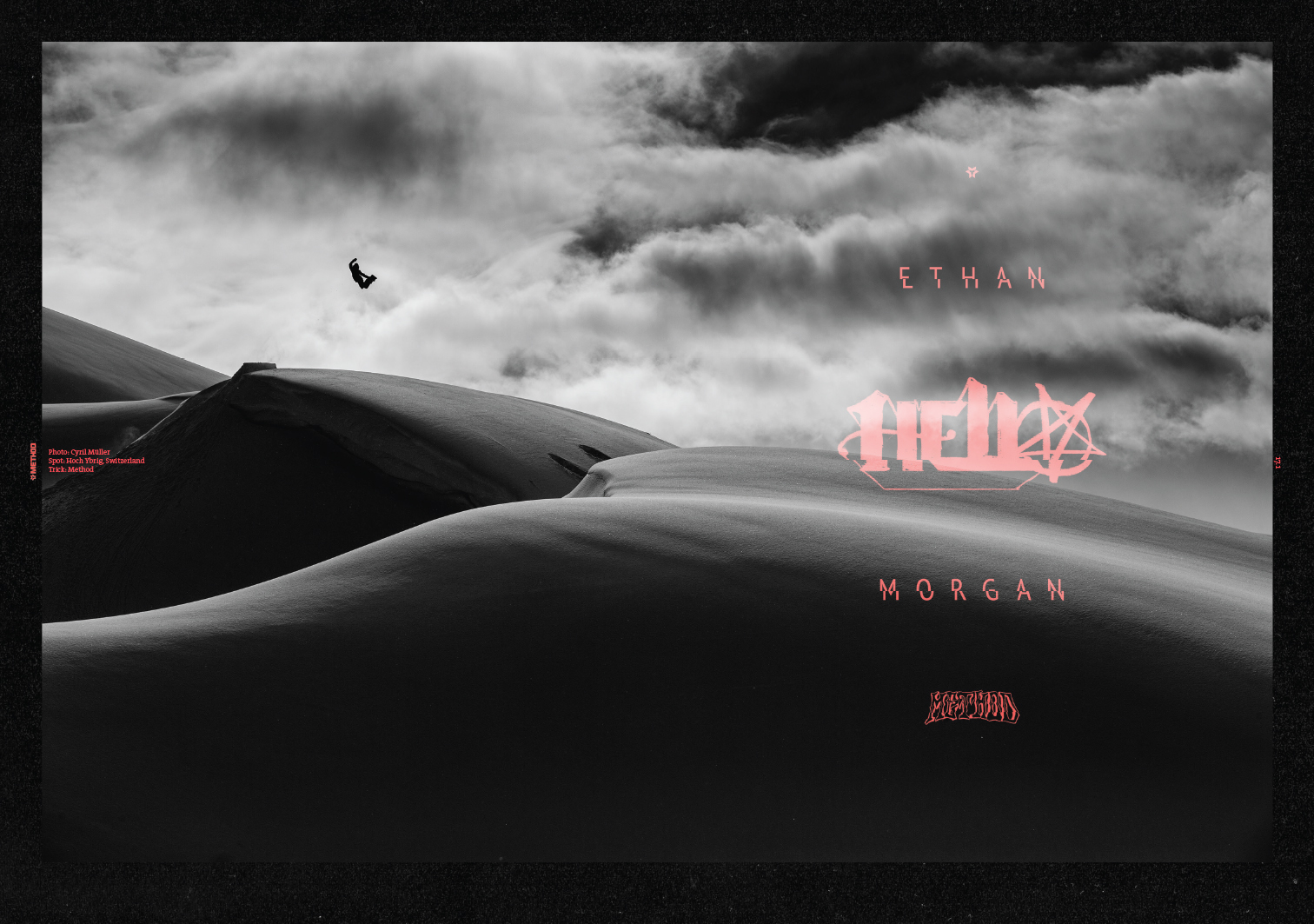 In respect to approach, our movie is similar to many other films you'll see this year; we rounded up some of our favorite riders, brought on a few killer filmers, and sent our crews across the globe in search of unripped spots. In many other ways, the Method Movie is remarkably unique and we've highlighted those facets within issue 17.1.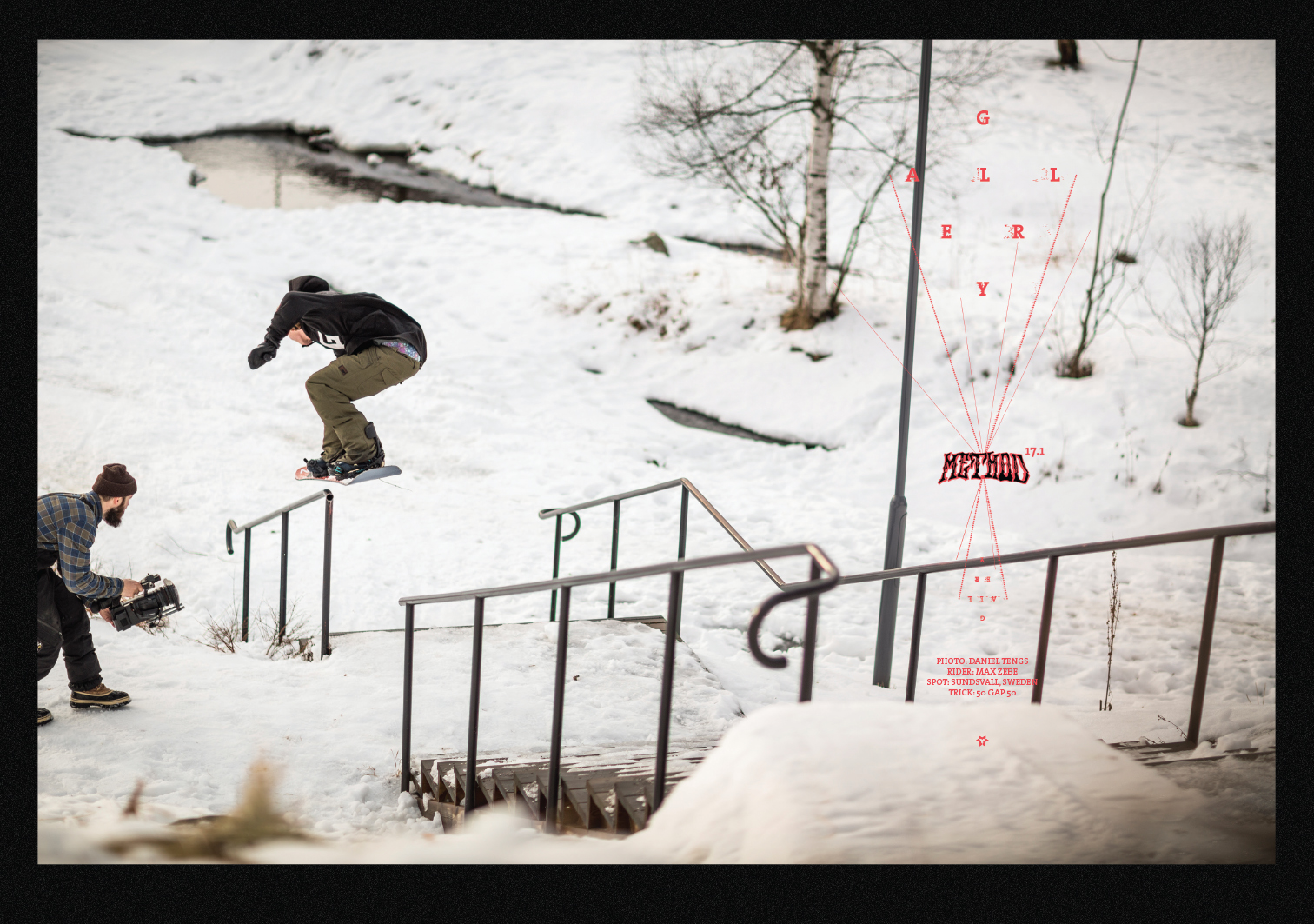 Issue 17.1 spotlights interviews with each of the movie's riders, a travel feature throughout the lesser known regions of Finland, a party trip to the spot mecca of Sundsvall and beyond, and a feature on our Legends Session, where we invited a heavy handful of the most influential riders from boarding's earlier days - Line, Ranquet, Soderqvist, Haakonsen, Olofsson, Porcheron and more – to join the Method crew and some additional homies for a no-stress party session in Mad Jonsson´s incredible backyard.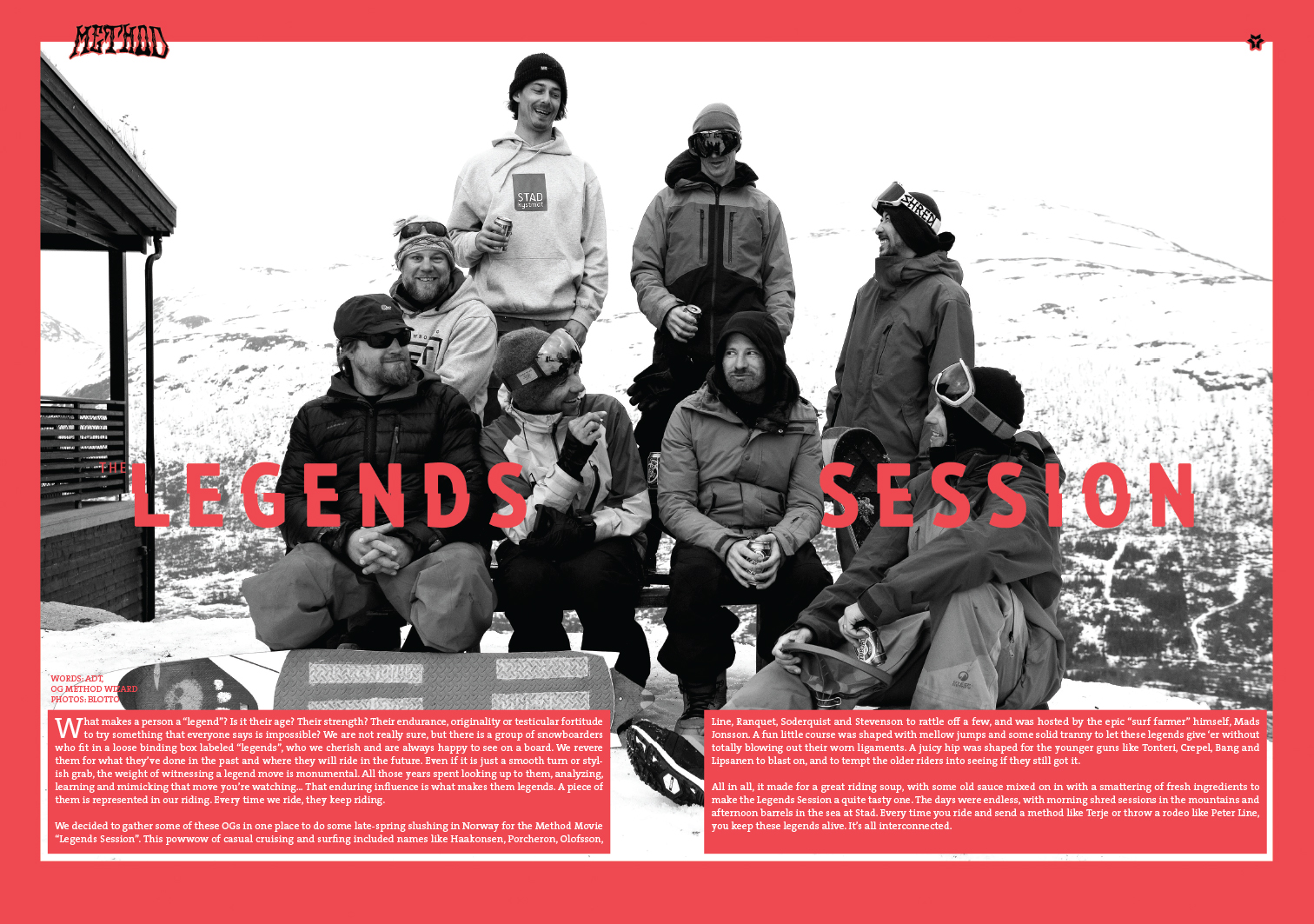 We've also introduced a special "Cuttin' In" column with words from some of these legends and a "High Volume" column where our editor discusses soundtrack selection for the Method Movie to join our special movie spins on our regular "Whatever" columns.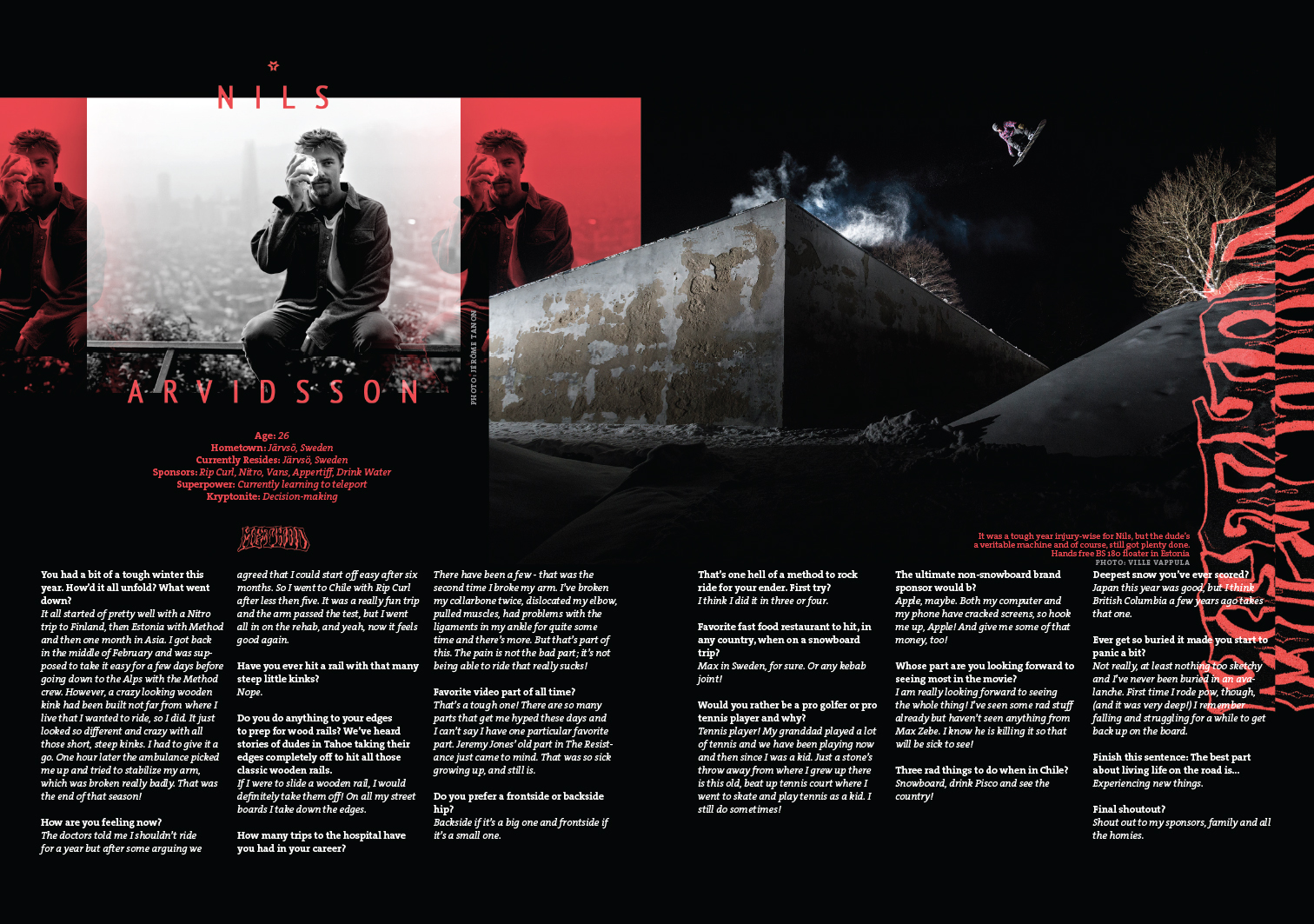 This movie marks a new frontier for Method, the outset of a new adventure we hope you'll continue to accompany us on. The full movie will be available for free streaming November 21 on both MethodMag.com and Redbull.com/snow. Keep an eye on our website and social pages for additional premiere and party information.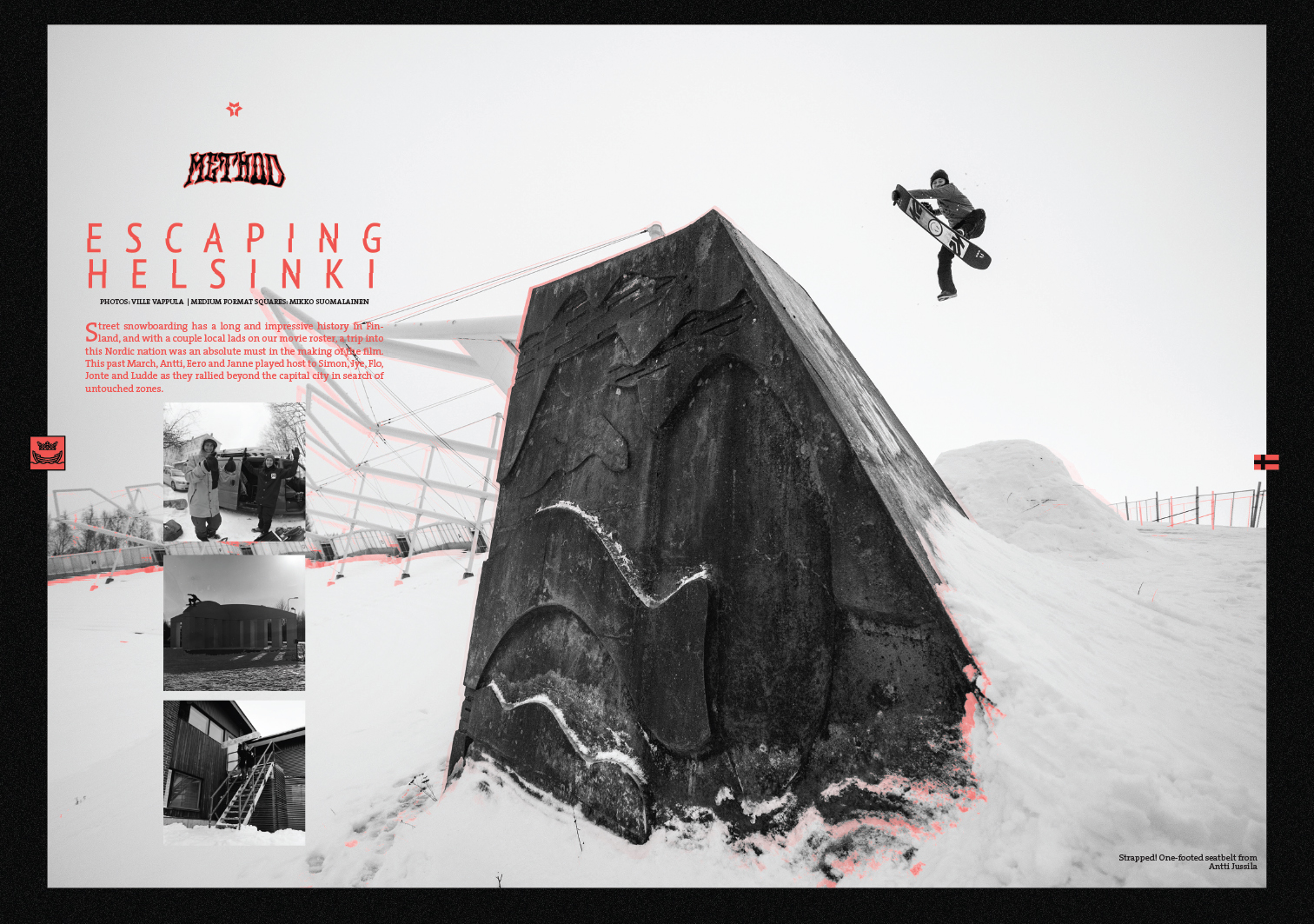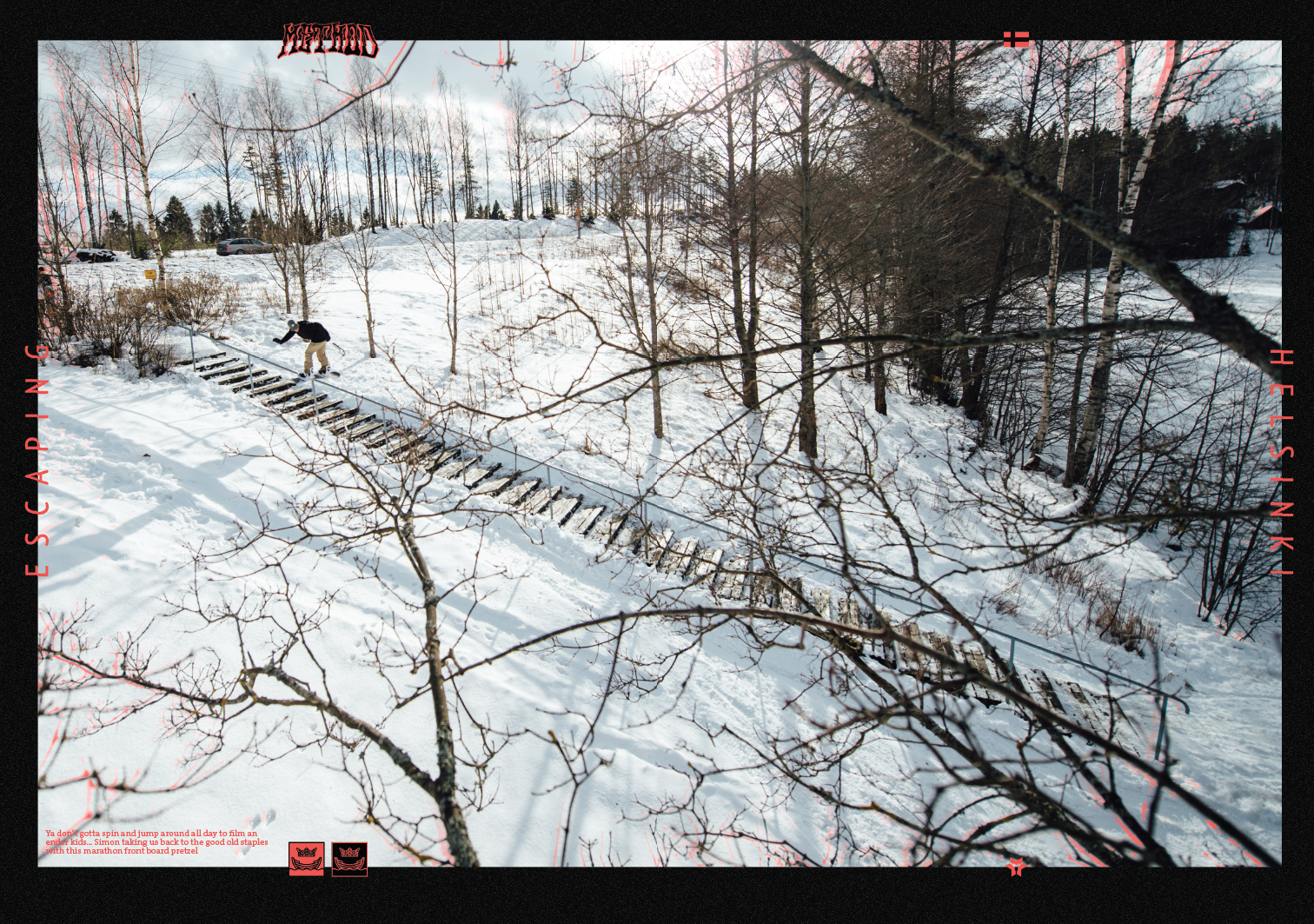 Long live the full video!
To subscribe to METHOD MAG click here