18.1 - THE METHOD MOVIE 2 ISSUE
Alas, a splash of good news to break up the doomsday headlines: Method Mag Print Season Returns!
Our latest edition of sacred ink, 18.1: the Method Movie 2 Issue, has begun its trek across the globe, setting up shop on the shelves of your favourite shred dealer. (As always, you can secure copies of Volume 18 straight to your door.)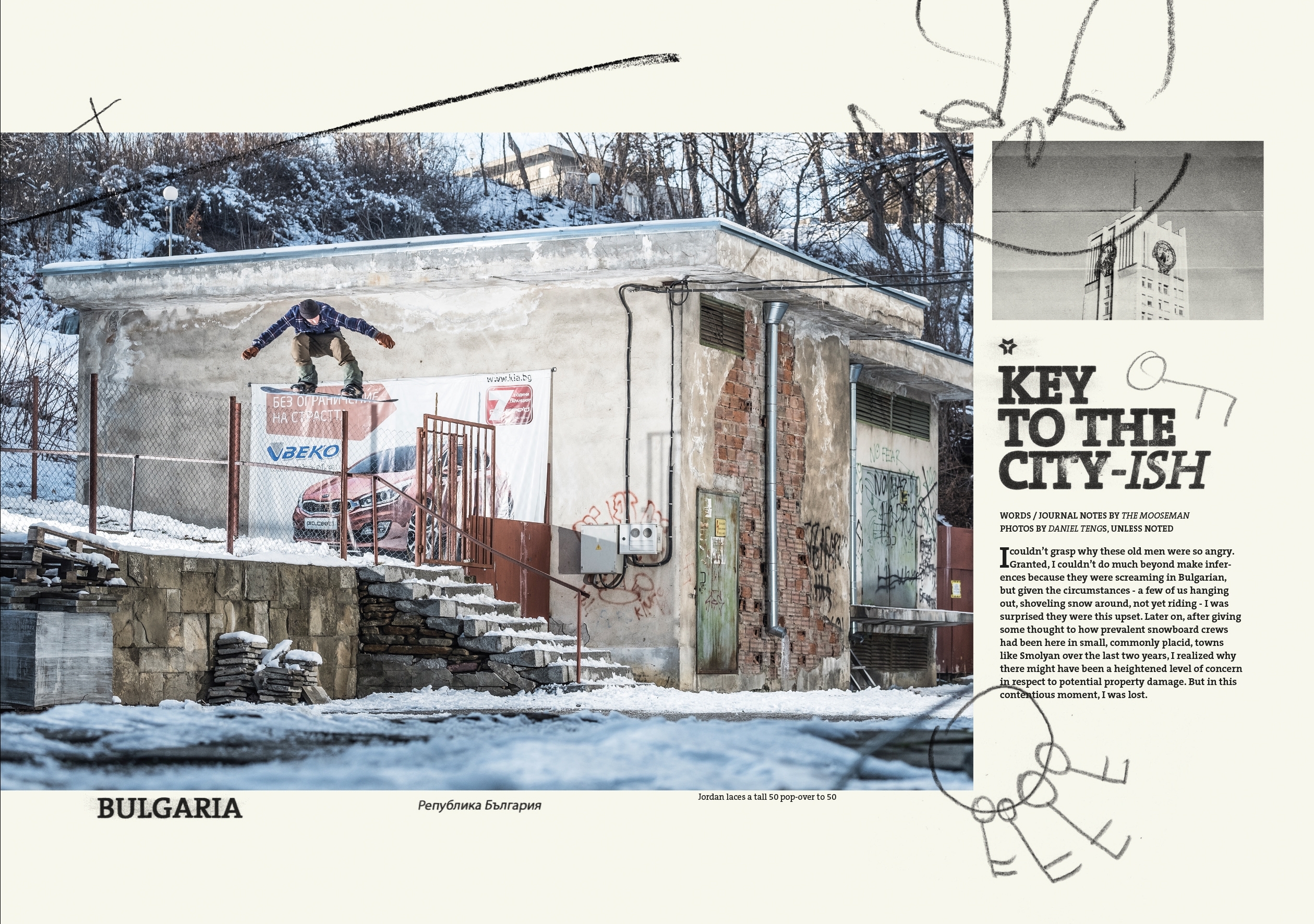 In similar fashion to last year's movie issue, issue 18.1 provides a closer look into the travels, trials and triumphs experienced during the movie's production, as well as profiles of the personalities who put it all on the line to make this bad boy shine.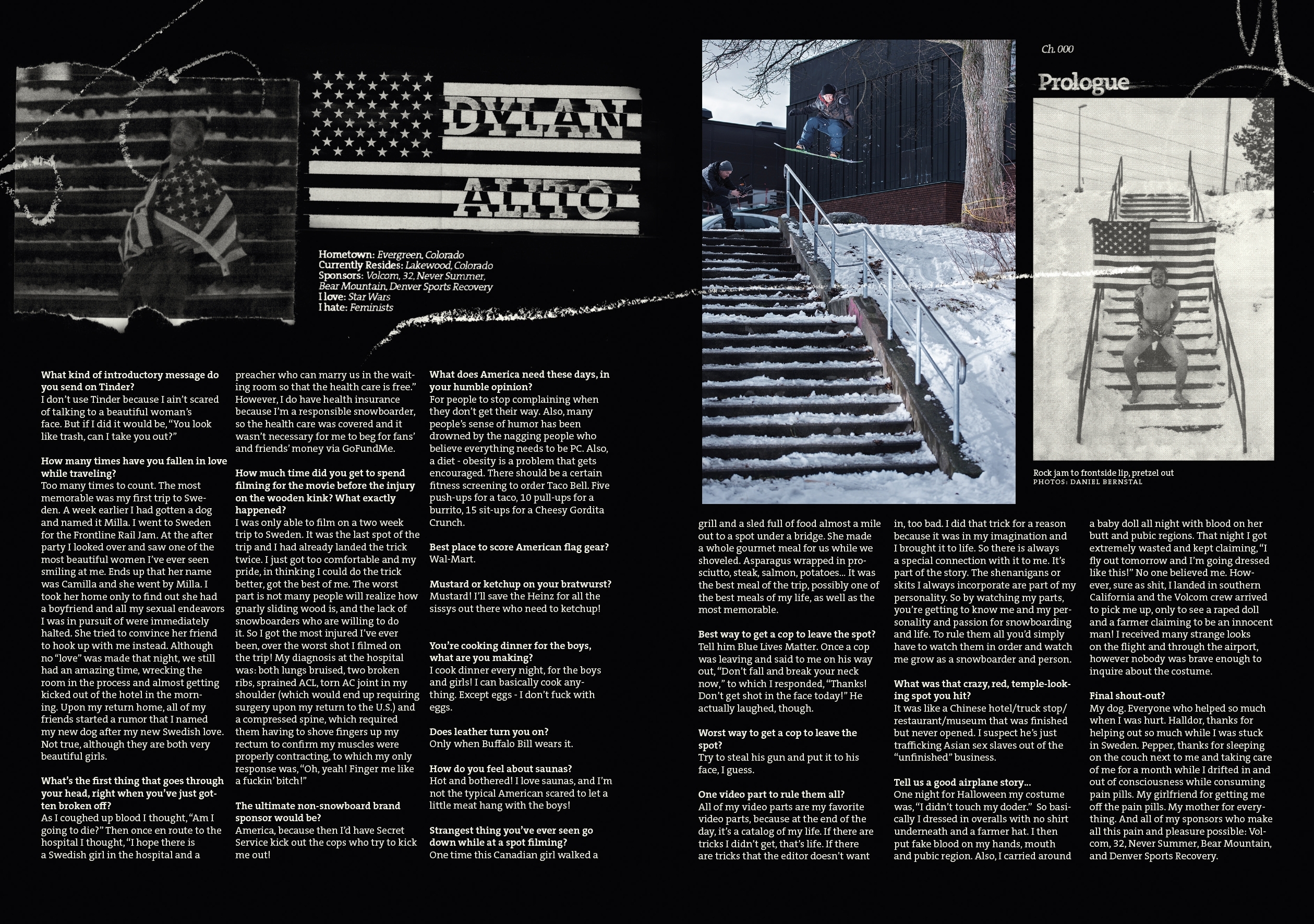 A handful of our main movie dispatches are detailed within the issue's features: a two-week van trip that crisscrossed a healthy chunk of Bulgarian high elevation, (where we held conference at a former communist mecca, witnessed a cat rape, learned to drink 2-liter beers, along with many other "firsts"), a series of short missions throughout the north of Finland, a laid-back vacation session in Laax, a week at the powder paradise formally known as Eagle Pass Heli and a run to the forests of Sochi for some DIY woodsmanship.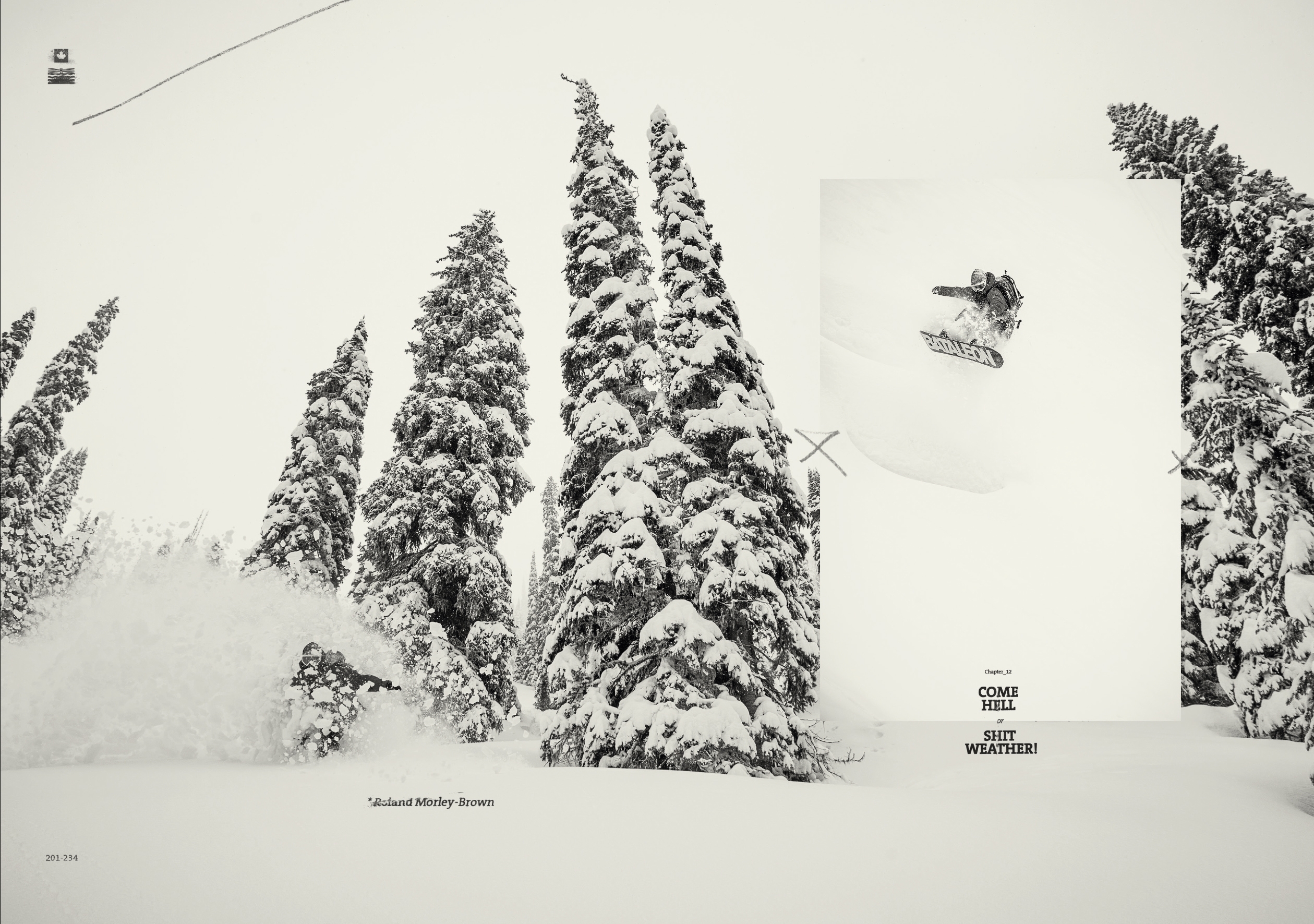 Leading into the meat of this release, we've rolled out a few new columns - "Slices of Method" amongst them - capturing some choice nuggets from the production of the movie. Within the foreplay we've got health tips from fitness guru/camera boss Petrus Koskinen, a special report on marketing in Bulgaria, naked dudes, a variation on the classic Thizz face, a very graphic hospital visit with Dylan Alito and much, much more!
You've got three weeks to track down your copy before the movie drops online. Don't blow it!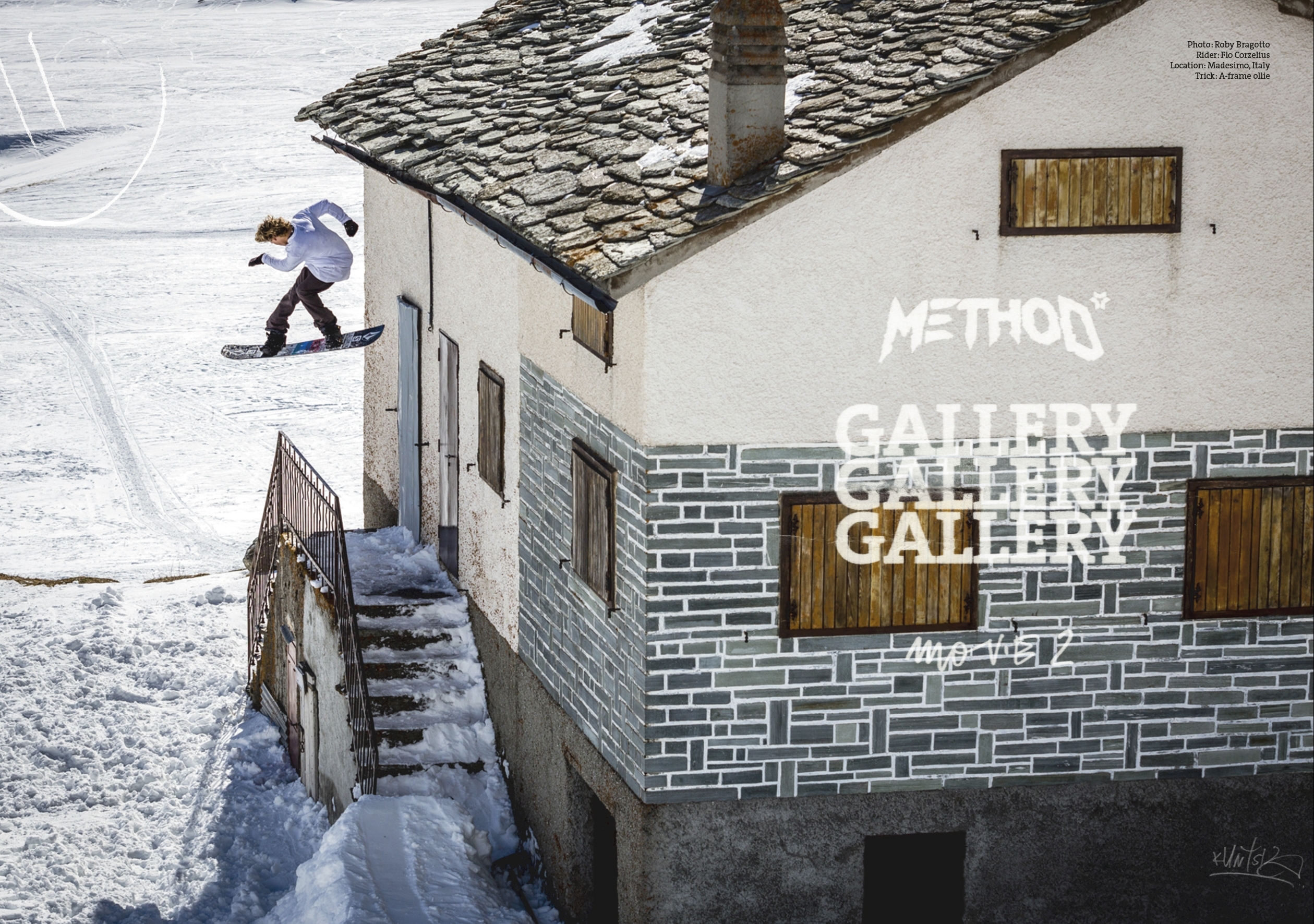 Method Movie 2, will be available for free streaming November 6 on MethodMag.com and Redbull.tv, but you can come check it out beforehand and have a few with us on our premiere tour. Dates can be found here.
Featuring: Dylan Alito, Max Zebe, Flo Corzelius, Len Jorgensen, Zebbe Landmark, DCP, Jordan Morse, Brady Lem, Levi Luggen, Sven Thorgren, Sparrow Knox, Jye Kearney, Sevi Van Der Meer, Roope Tonteri, Roland Morley-Brown and David Djite.