Issue 17.2: That Counts 3BTeam Week
Words: Diggles
Photos: Cyril Müller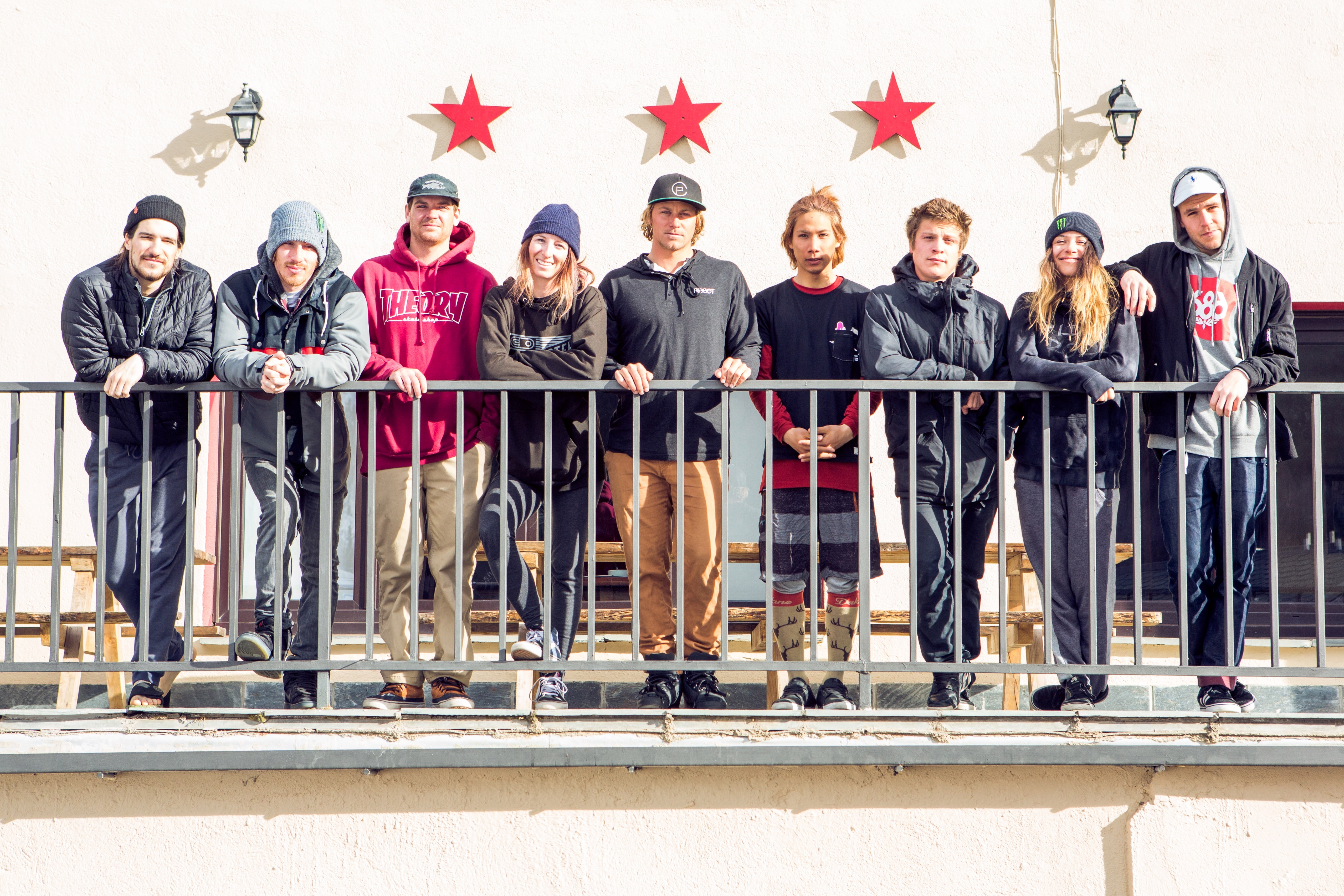 After four hours in the Barcelona airport drinking beers, watching snowboard videos, annoying all the rental car customers, skating and waiting for DBK's delayed flight and Jaeger's lost bags, we were ready to go. Herding the now drunk crew into the rental vans was quite the task. The ordinarily composed Cyril Müller had left his camera bags behind and was skating through the airport with the enthusiasm of an ADHD youth off his meds (shout out to Toshiki for rounding up his gear). Jump to 30 minutes later, and basically everyone is asleep in the van as we push on towards Andorra. We arrive around 11 p.m. and go straight to the bar. 3BTeamWeek is on…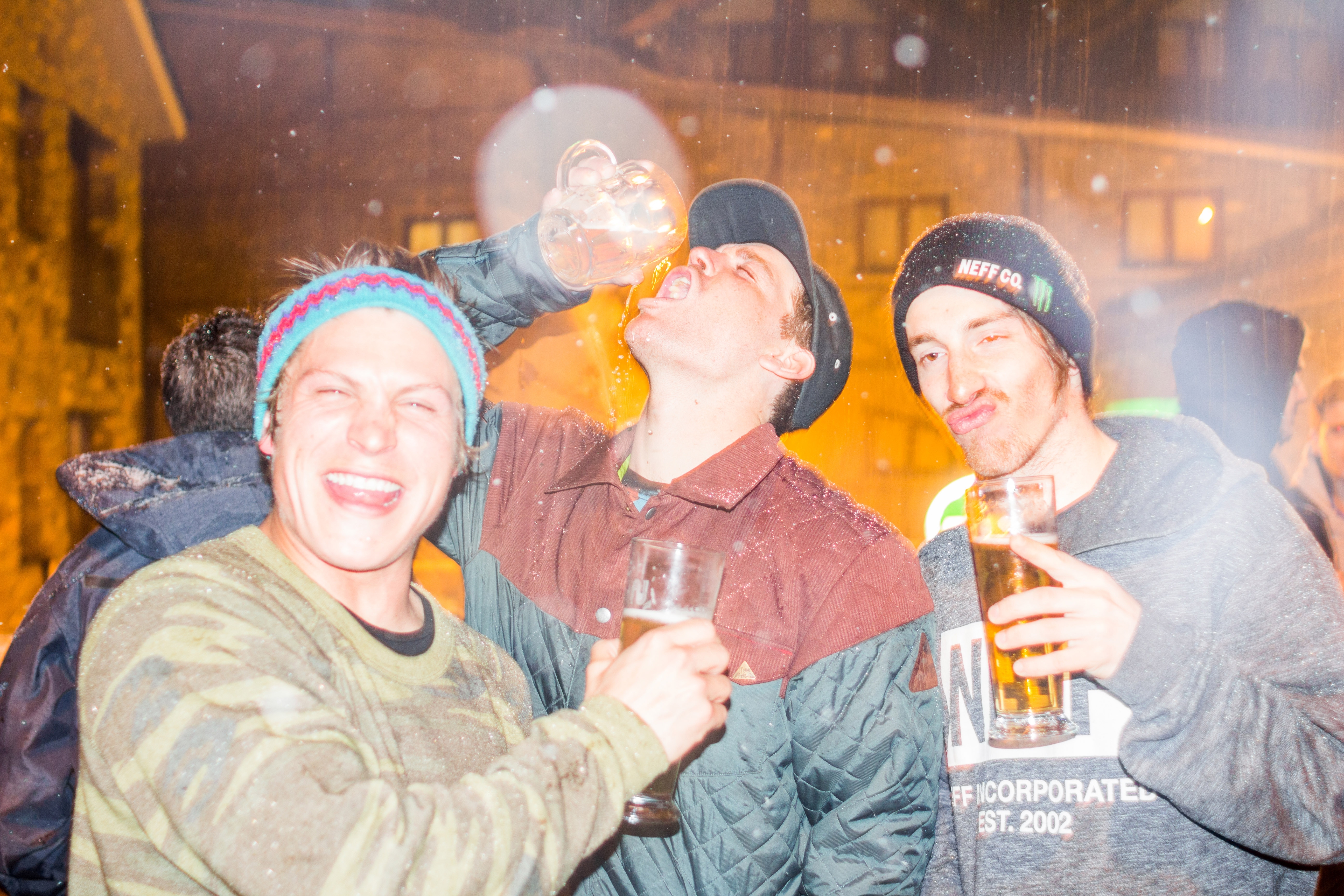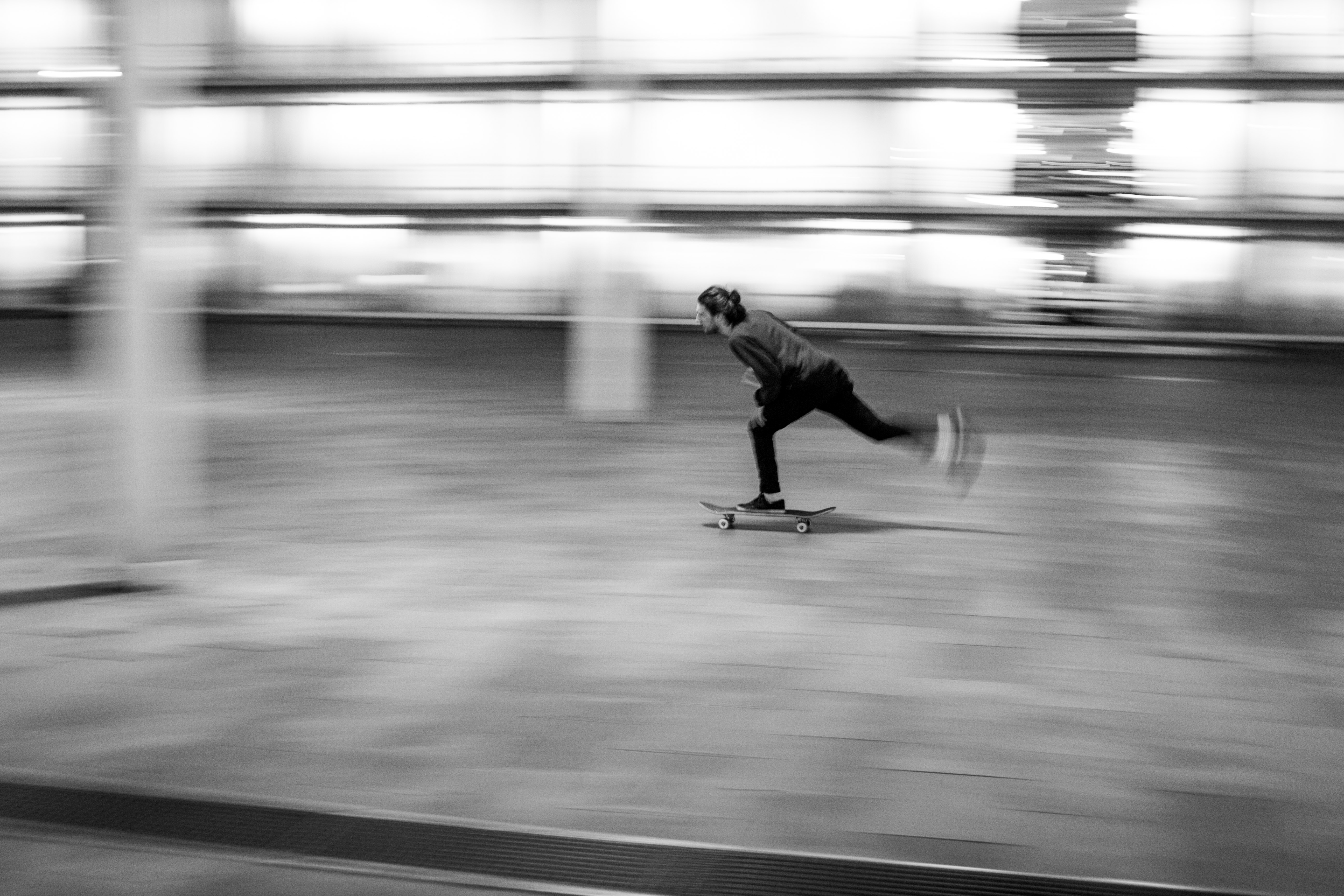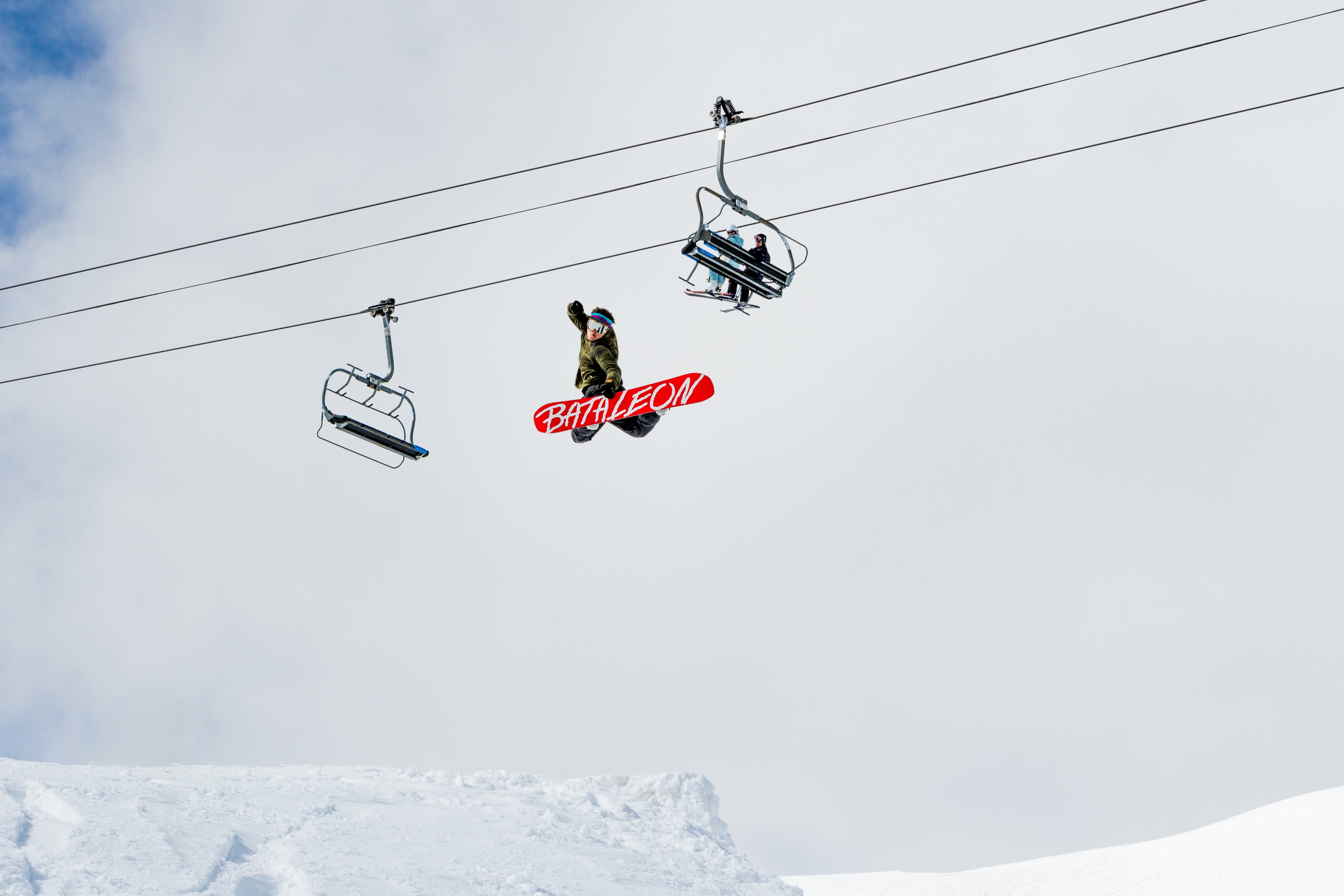 Being fairly detached from normal people's schedules, I had no idea our team trip coincided with the Easter holiday, one of the busiest times for ski resorts across Europe. We were really lucky to get a place at Tyler Chorlton's father's hotel. The fact that there's a medium-sized night park outside the hotel is also pretty cool. We spent all our afternoons and evenings lapping the T-bar with stops to the sundeck and bar in between. The whole vibe in Andorra is something special. It's a visually stunning, although barren, mountain landscape lost somewhere in time between France and Spain. The tax-free microstate is co-governed by the President of France and the Spanish Bishop of Urgell, but I don't think anyone on the trip was thinking about that as we ripped around Grandvalira for the week. No, we were there to have a good time.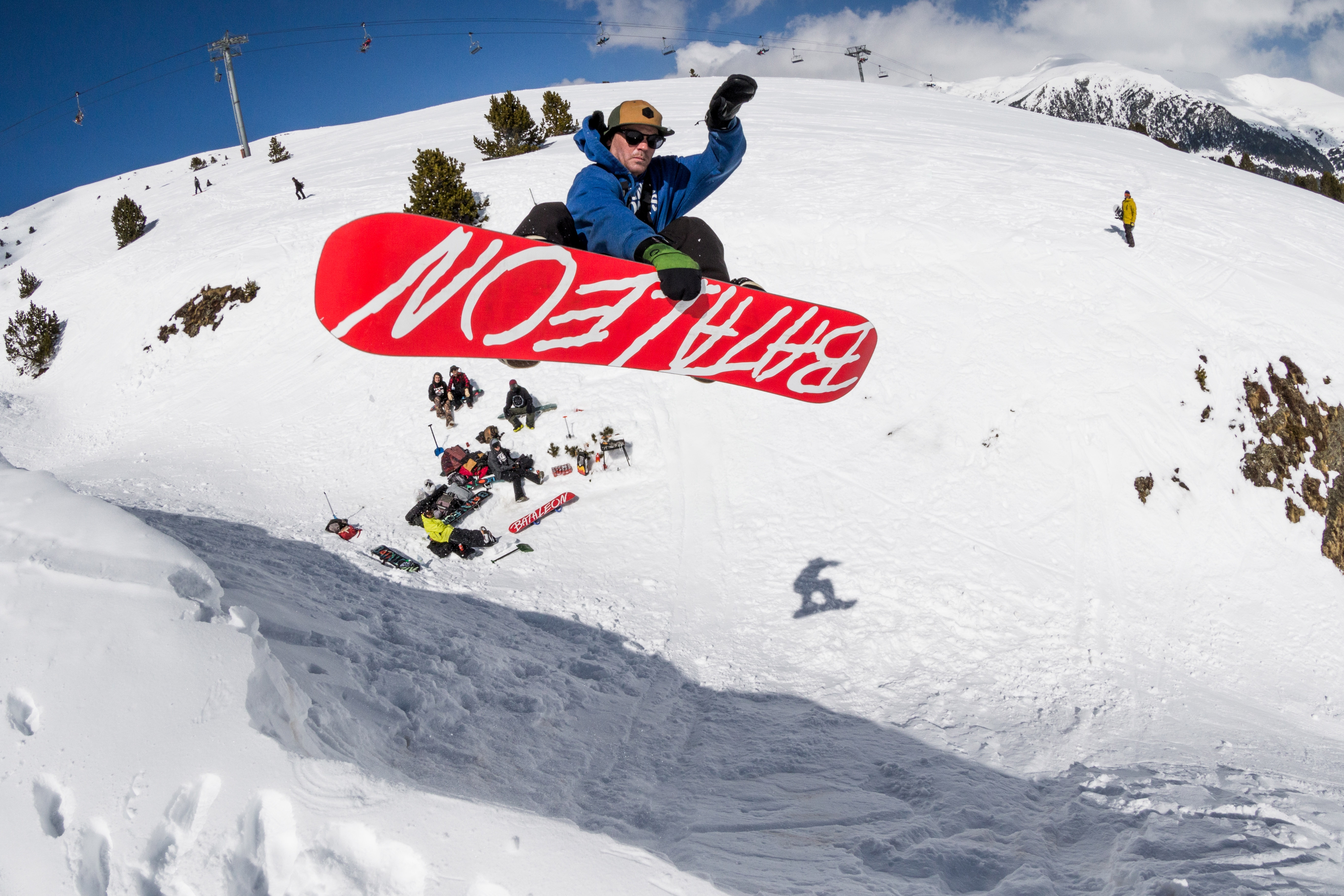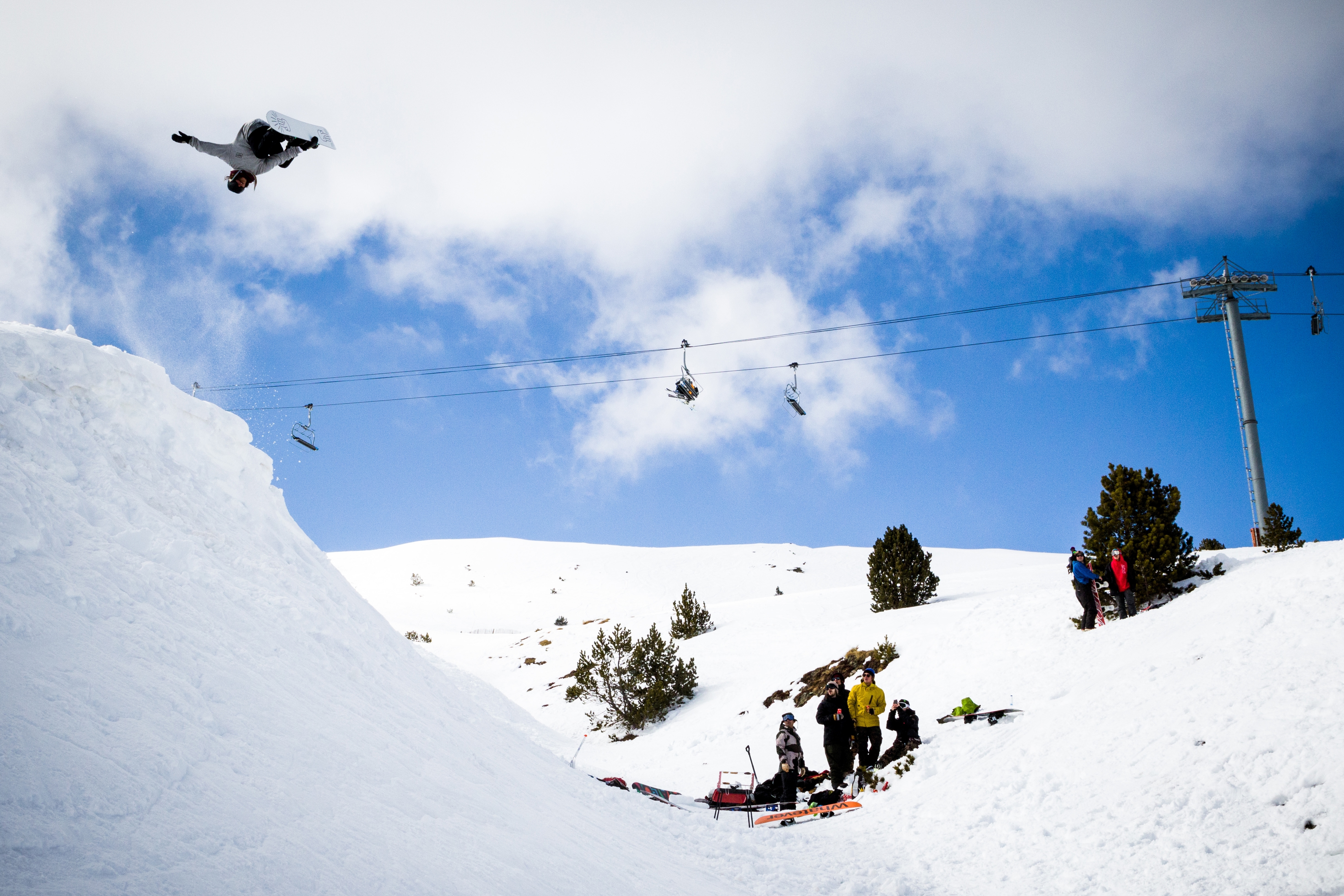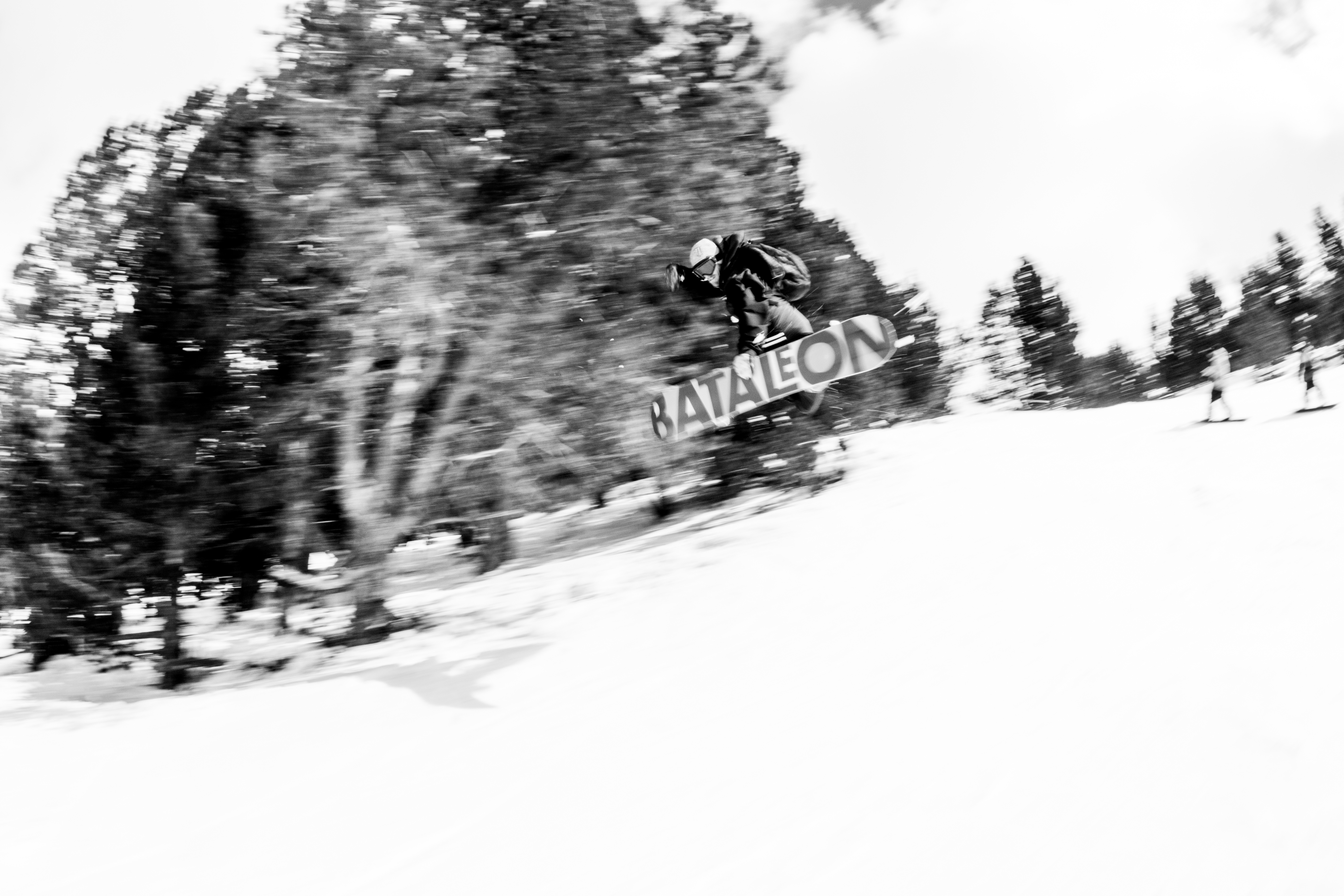 It's always funny working with marketing departments at ski resorts, especially in places that don't see much traffic from pros or traditional snowboard media. For example, we ended up doing TV interviews about a contest none of our crew was doing in exchange for our tickets. When we showed up to do said interview, they gave the crew these amazing blue headbands and escorted us to a roped off area on the sundeck. Then they brought everyone cocktails. Newcomer, Toshiki Yamane, got a little too tipsy and had to go to bed early… The ever-entertaining Jaeger Bailey, drunk with inspiration, found a log slide near the bathroom. A good-sized crowd gathered to watch what would end up being his ender shot in Absinthe's new film After Forever.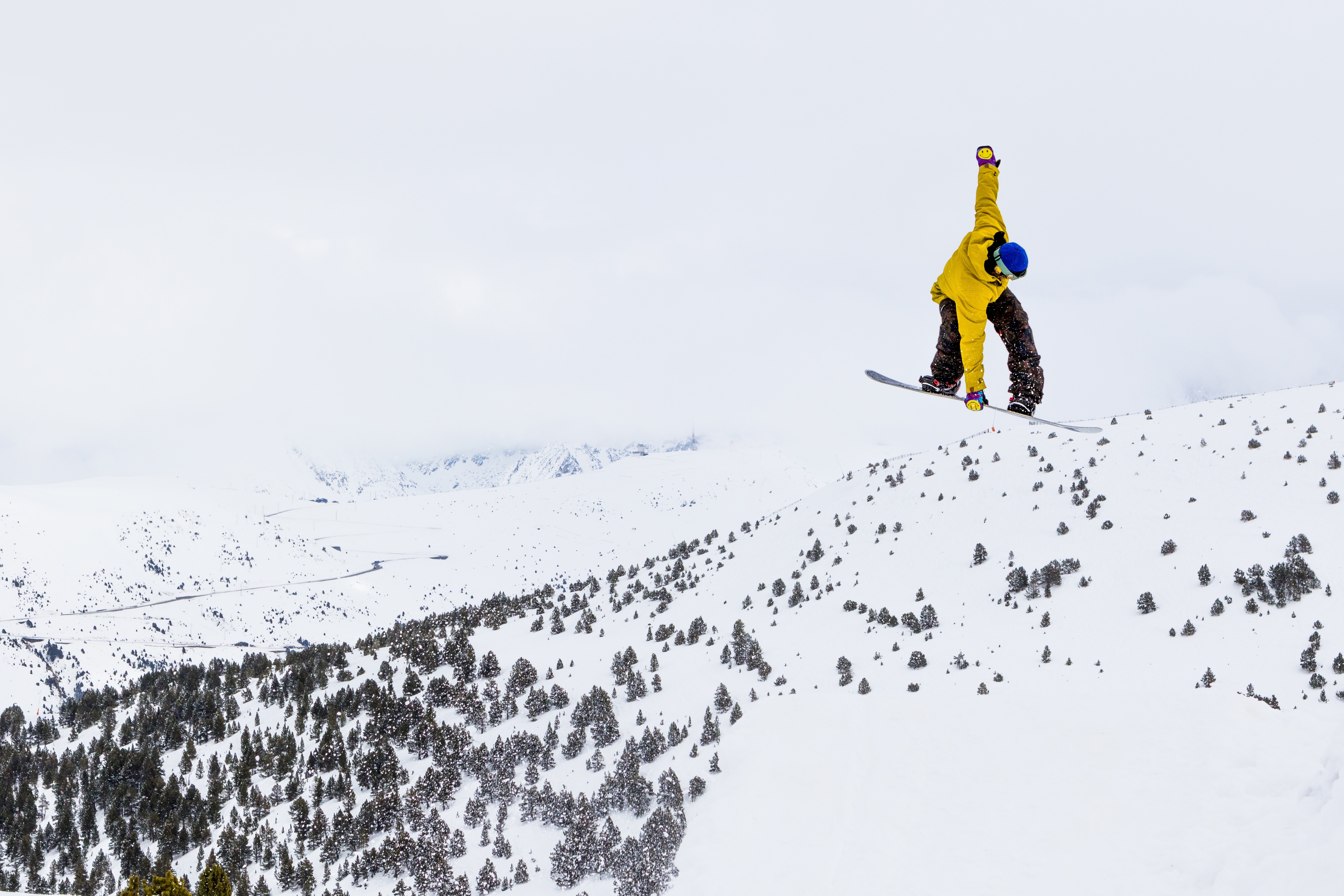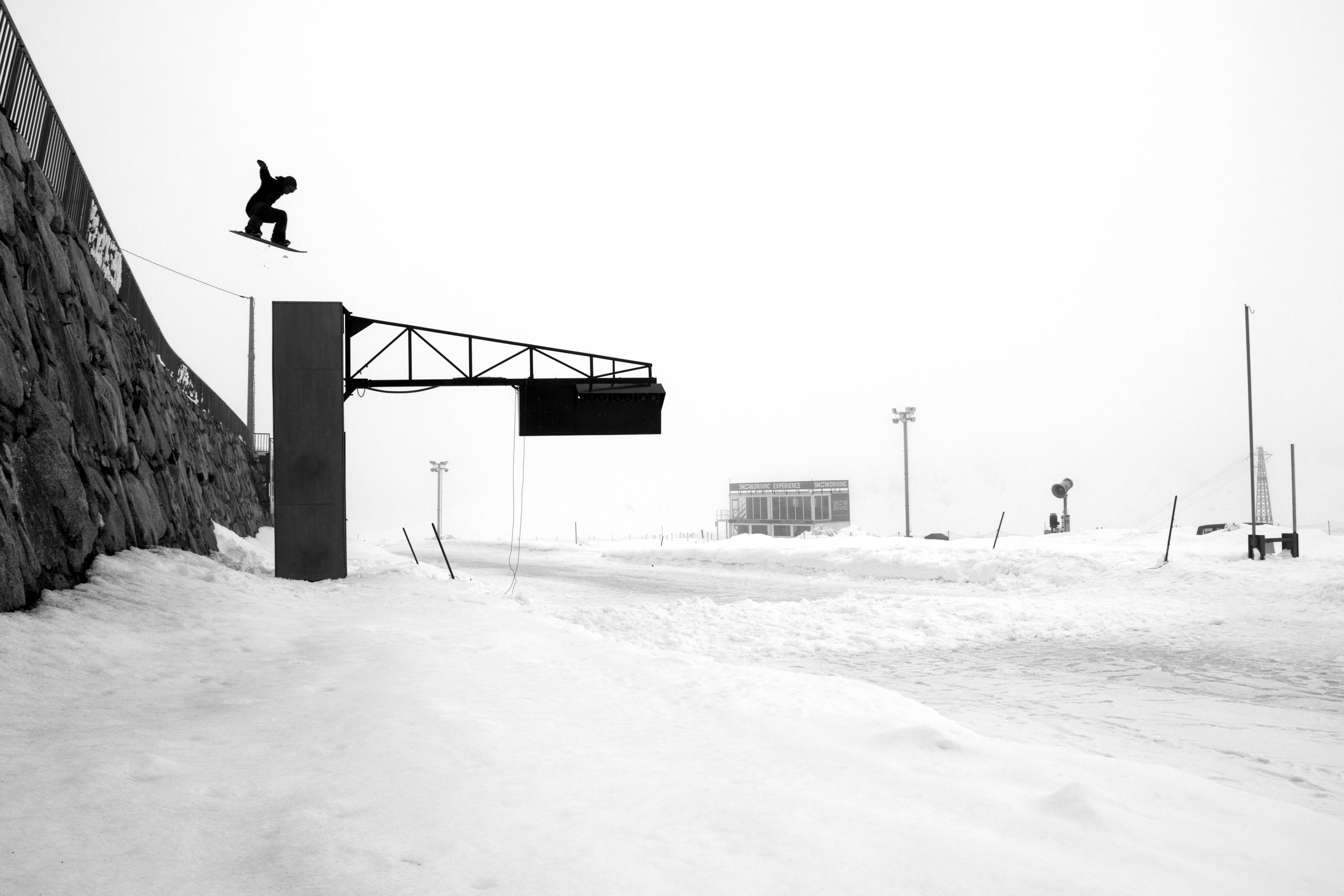 Over the next few days, we built a hip and a quarterpipe, cheered on our creative director Danny as he hit everything in site, and made a mess of the hotel bar. I'm not sure what night it was, but DBK brought out the tattoo kit at some point and everyone ended up with some fresh ink. The last day in Andorra we went out in a storm and hit some of the heaviest street spots I shot on all year. Toshiki walked away with the MVP honors landing a boardslide to switch on a board he broke the tail off of on the prior attempt. It was nuts.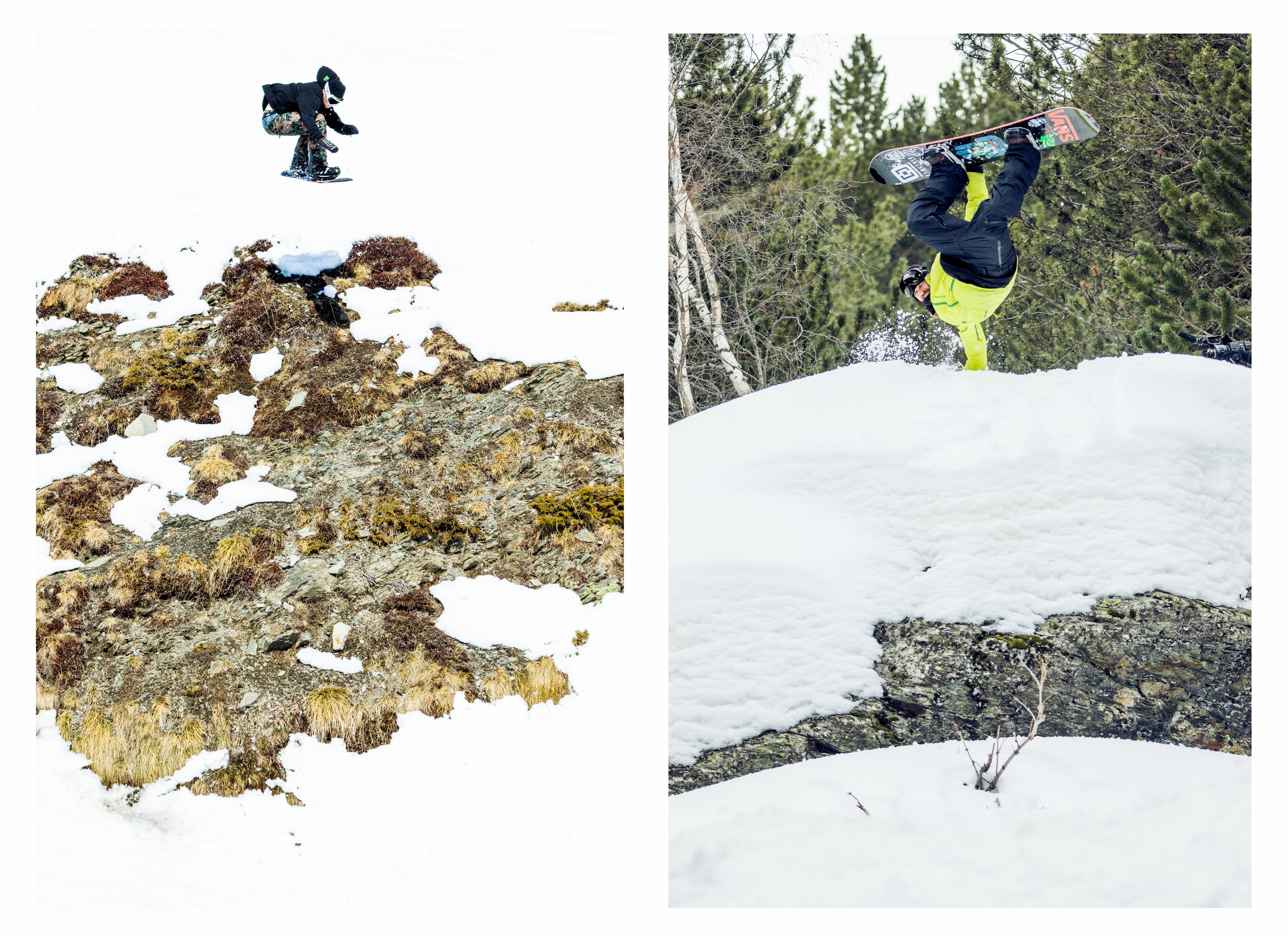 We ended the trip with three nights in Barcelona capped off with a trip to the infamous Nasty Mondays party. If you don't know about Nasty Mondays, it's one of the longest running parties in Barcelona, hosted by the absolute legend, Soren Manzoni. It goes down every Monday in Sala Apalo. Do NOT drink the vodka. Things got loose, Shayne missed his flight home, Sean Paul no problem. (ed. note: The gang met a woman on the beach in Barcelona offering to braid hair, an offer which Madison Blackley took her up on. She assured our inquirers that she could "shampoo, no problem," but hey, sometimes ya hear what ya want to hear…).