11 Nov 2023
Words by Diggles
Photos by Craig Robinson
Bataleon 20Y Anniversary Party!
Bataleon Marks 20 Years of Innovation and Style with an unforgettable anniversary celebration.
Hosted at Skatepark NOORD in Amsterdam, Bataleon Snowboards commemorated two decades of groundbreaking achievements at their anniversary party on Thursday. The venue was transformed into a captivating event space, featuring a retrospective exhibition spanning 20 years of iconic Bataleon boards, revolutionary 3D snowboard technology, artist collaborations, and a visual journey through the brand's marketing evolution via photos, videos and projections.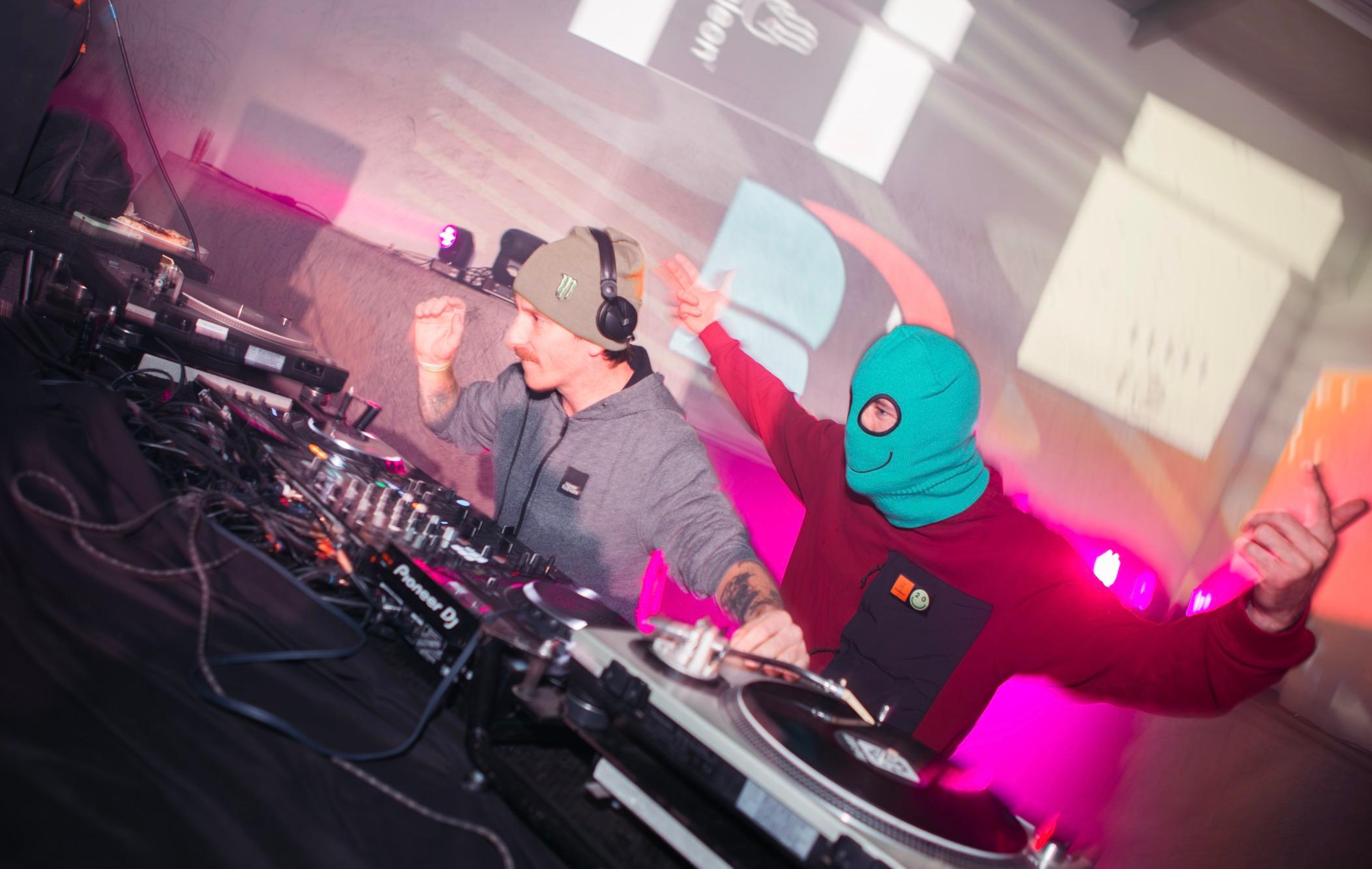 The celebration brought together a charismatic mix of attendees, including past and present team riders, dedicated employees, global sales reps, distributors and friends and family of the brand.
Setting the tone for the night, Glitter Studio kicked things off with some laid-back tunes before Ethan Morgan seized the stage. His signature blend of electronic beats sent the crowd into a frenzy, and attendees happily embraced the Bataleon spirit late into the night.
As the crowd came together to honor the brand's history, the brand slogan of "Smile, it's Snowboarding" embodied the prevailing feeling, resonating with the happiness and camaraderie that are the spirit of Bataleon. The event stands as a testament to Bataleon's enduring impact on the snowboarding world, promising years of innovation, collaboration, and thrilling experiences to come.