Method Mag Issue 20.1 - 25 Years On!
Words from our freshest mag editor Theo Acworth.
Choosing a cover for this first issue was tough. Incase you didn't know, this year marks the 25th anniversary of Method, so we couldn't just stick any old shot on the front. It had to be something that paid homage to where we've come from, and show what we still place value in today. This image of Jamie Lynn was taken by Scott Sullivan in 1994. We felt that the raw style of this gloveless method perfectly bridged the gap between snowboarding's past and present. It might not be the 'classic' shot that you'd expect from a cover image, but Method Mag certainly didn't get to where it is today by ever doing what people expected.
Inside issue #1 we've got excerpts from our upcoming retrospective book 'Hold Fast Tweak Hard', interviews with Zak Hale and Kevin Backstrom, a Finnish adventure with Niels Schack and Cees Wille, an all-female street trip led by Alieke Everts & Elena Graglia, and the Vans Triple project. Alongside these features is a healthy mix of irreverent single-page content - including an insight into Drink Sexy with Lucas Baume, the pinhole photography of Jan Scherrer, a brief interview with DJ Anal Juice, some tips on how to dye your hair while stoned, and whole bunch of other snowboard goodness.
Dig in and enjoy!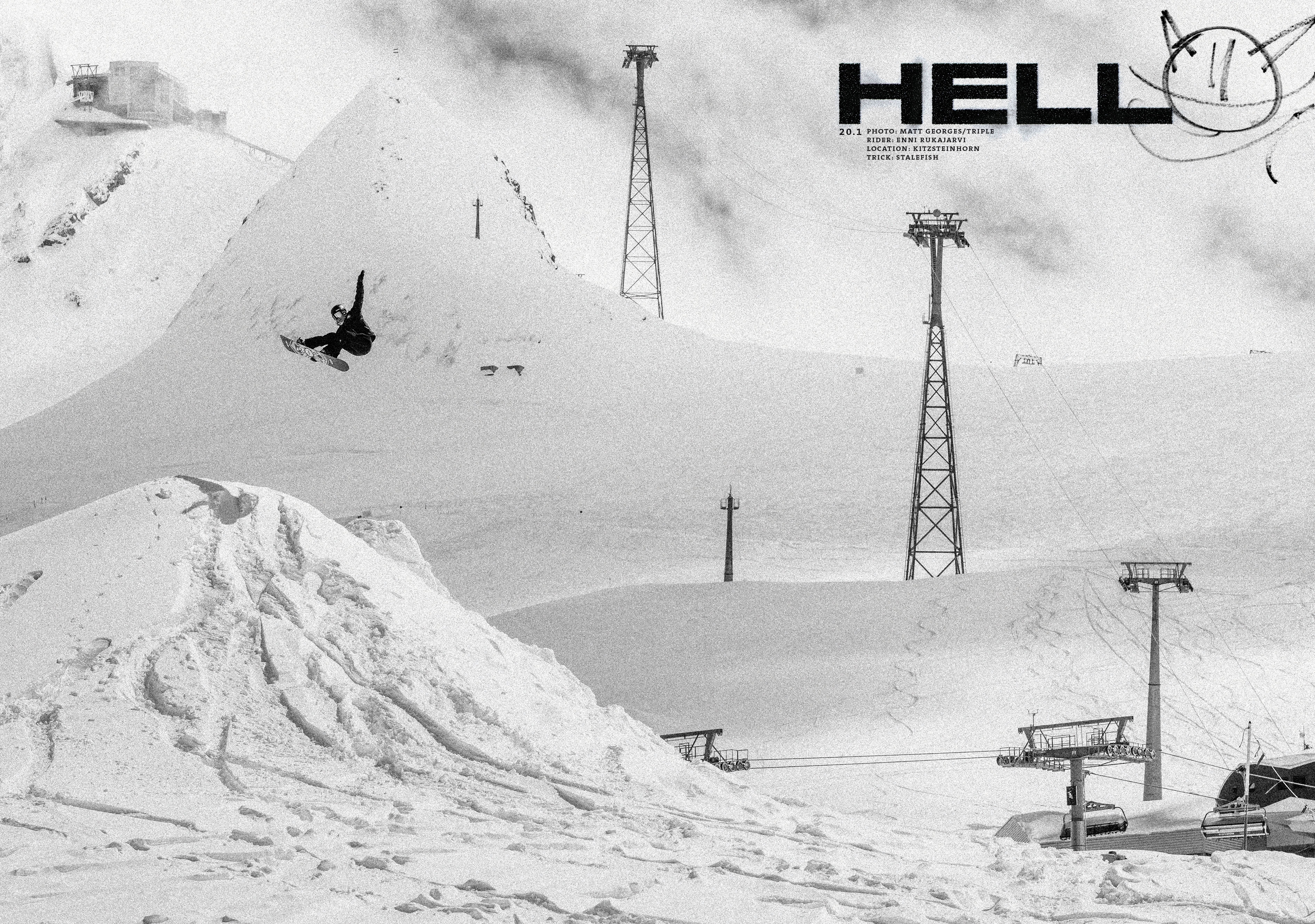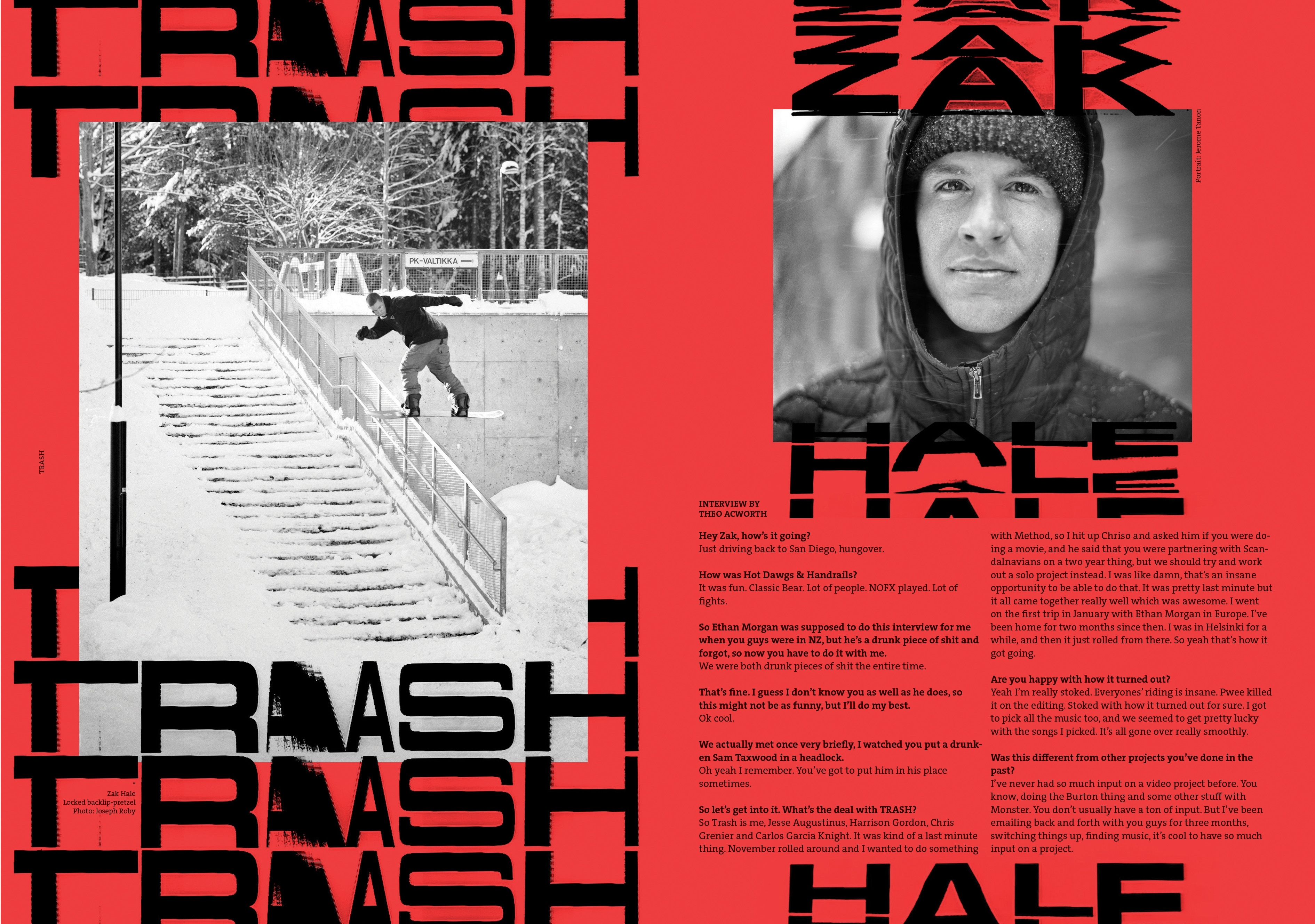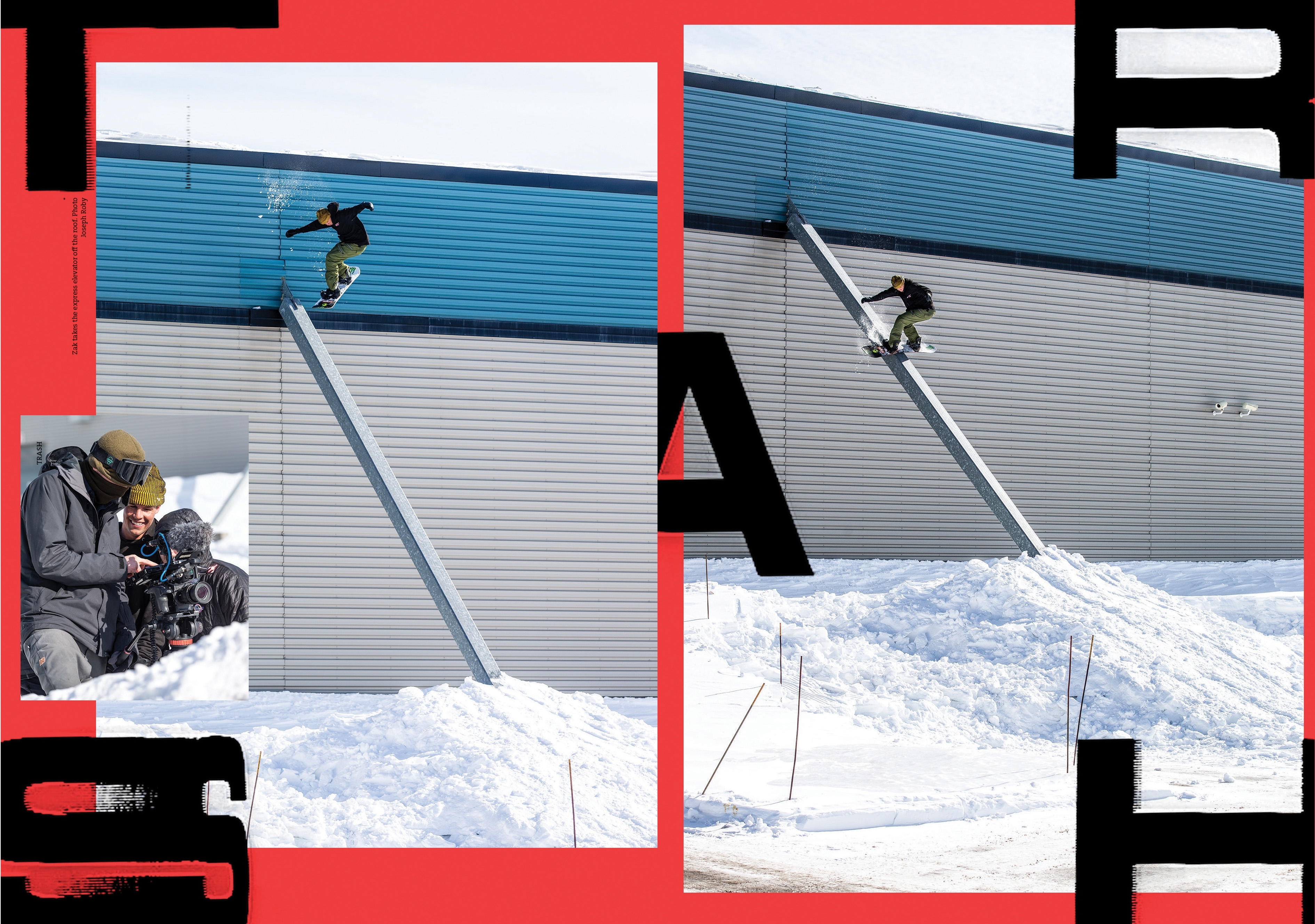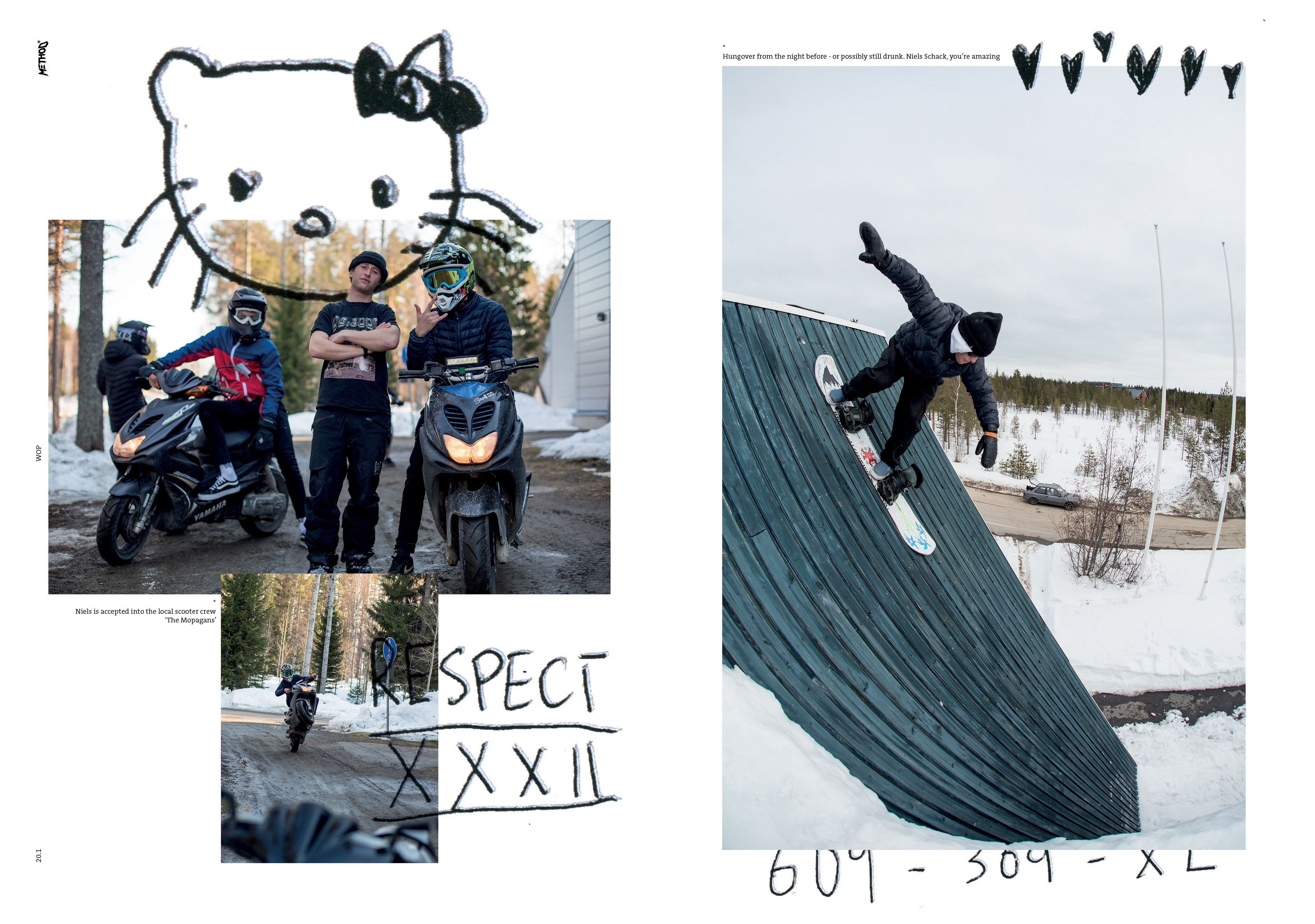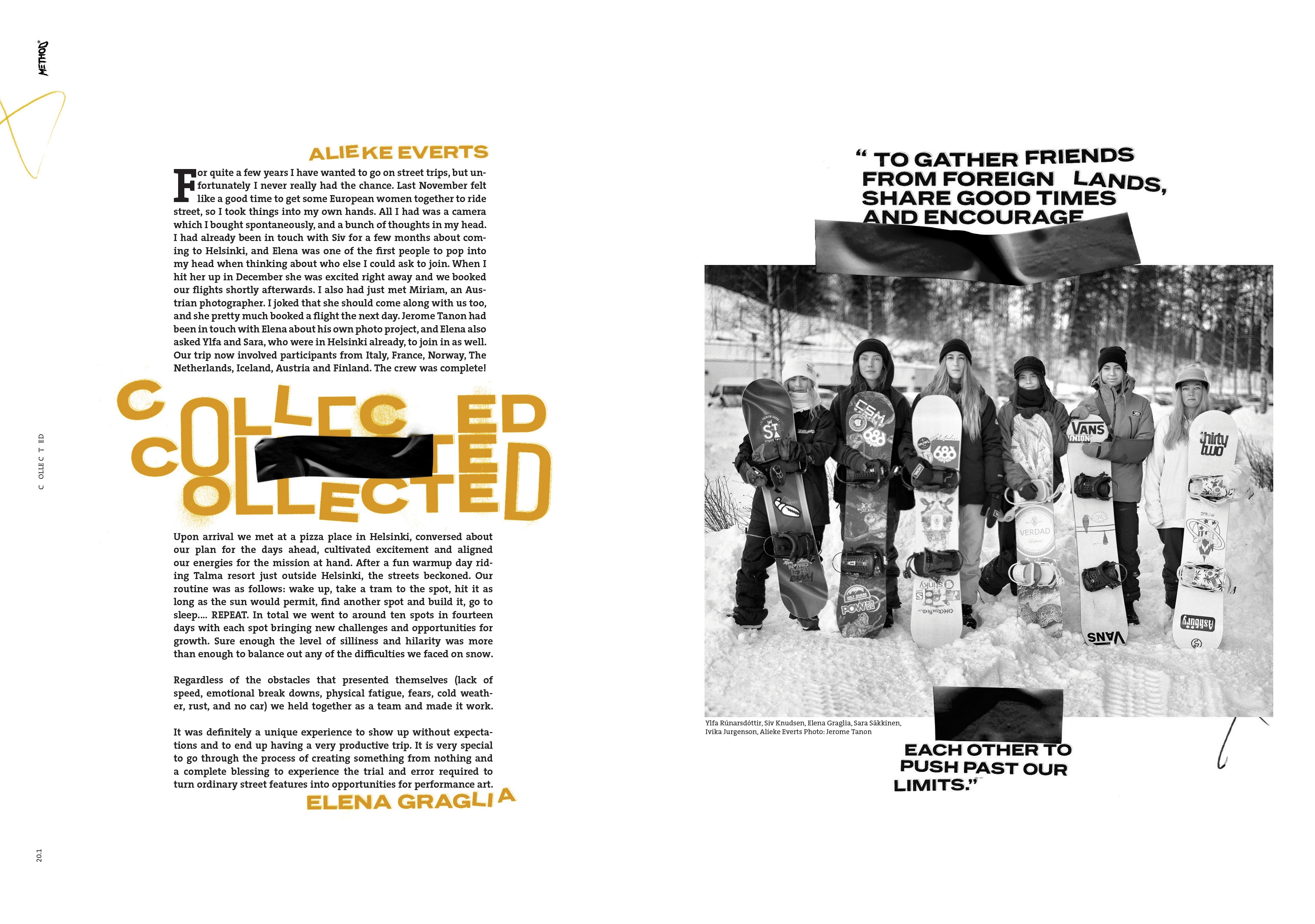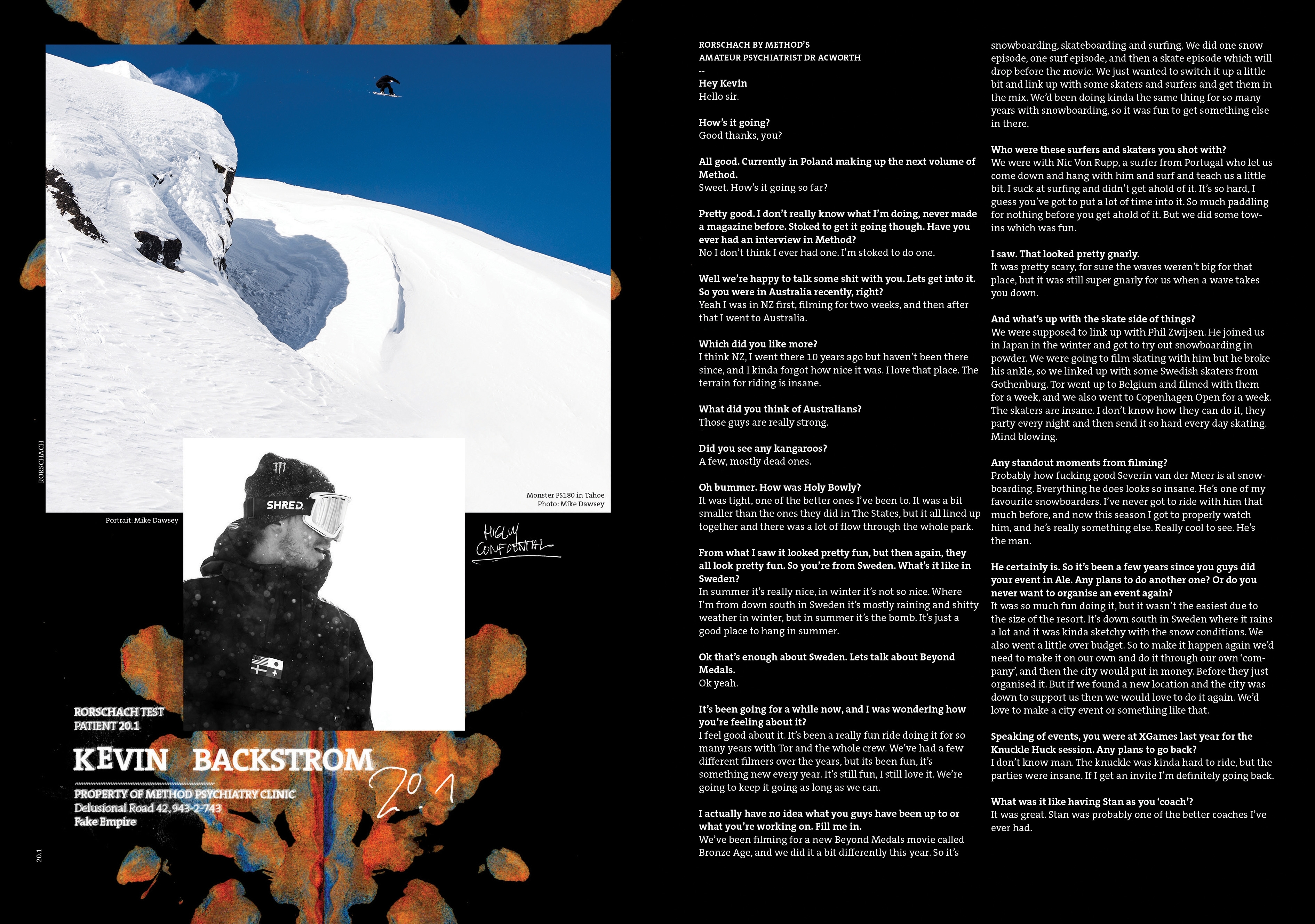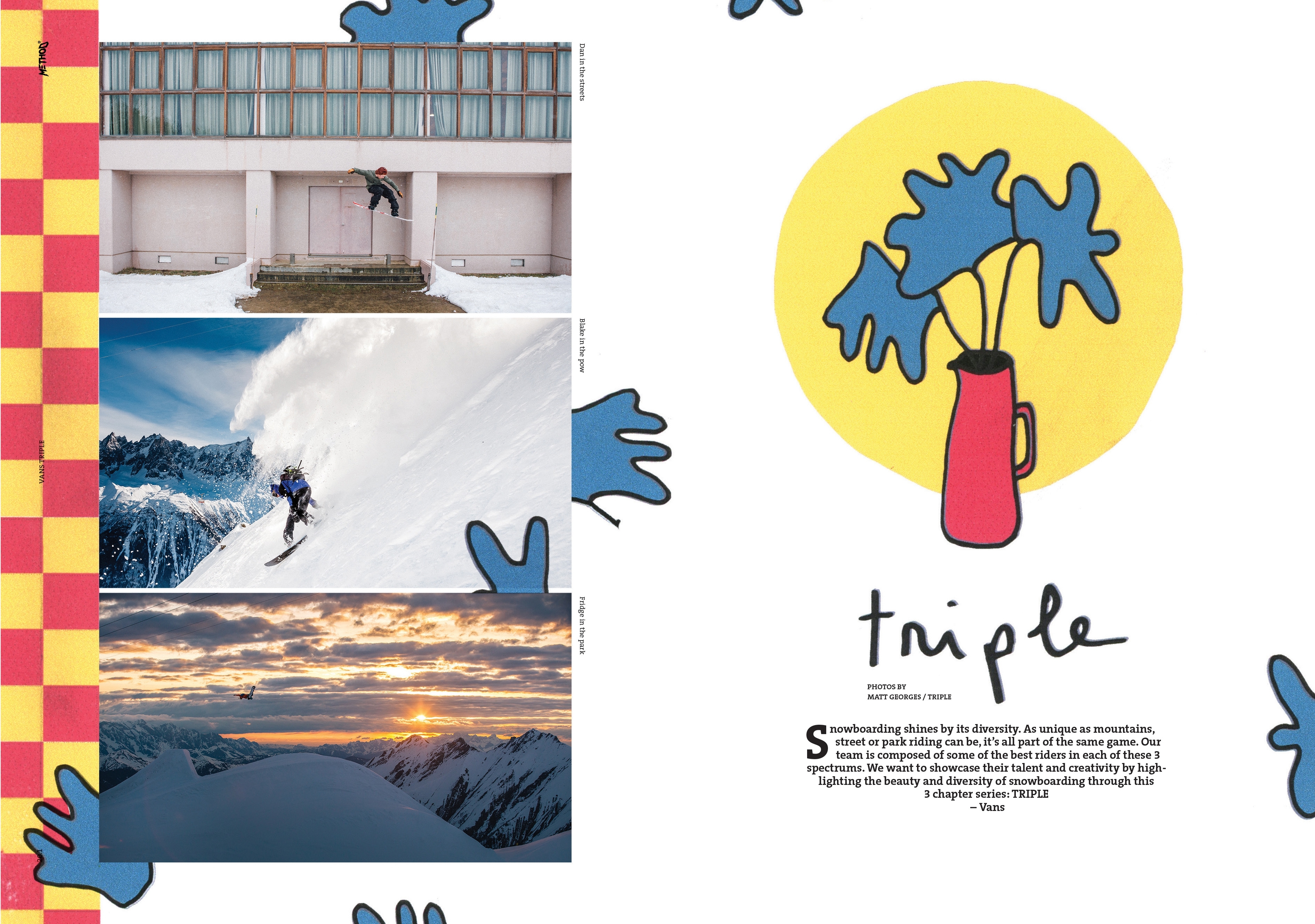 Subscribe HERE and you'll get all 3 issues sent to your door PLUS a special 25 year anniversary t-shirt!