Natural Selection 2022 - Jackson Hole Recap & Interviews
Natural Selection is back, and if the commentators are to be believed, the first stop in Jackson Hole was even more historic than the last. In the run-up to the event, we heard the term 'sporty' being thrown around to describe the setup and conditions, and that was a bit of an understatement. As soon as Dustin Craven dropped and rode the first few turns, we knew it was going to be brutal. The features looked big and fast on a livestream, we can only imagine what they were like to ride with barely a dusting of pow. We weren't disappointed though, and when you consider the talent and experience of the rider lineup, that's hardly surprising. From Olympians to powder veterans, snowboarding showed up big time. Kevin Backstrom being matched with Travis Rice in the opening bracket was a heavy one, but he put down one of the smoothest and most stylish runs of the entire event, and Travis really had to step it up to take the bracket. Torgeir's cab 9 was one of the most stylish tricks of the event. Arthur Longo's transfer landing wasn't really a landing, but he landed on it anyway. He also smokes cigs as a warmup, what an athlete. Based on his interviews and general demeanour, who knows if he actually wanted to be there, but we liked watching him anyway. Marion Haerty charges seriously hard and was spicing up her approach compared to last year. Torstein Horgmo is too stylish. We liked all the switch back 1s and anyone who tried to bonk a tree. Gabe Ferguson is a beast. The camaraderie at the drop-in was seriously special. We thought there should have been more shit-talking at the bottom. Blake Paul and Mikkel Bang's bracket was contentious. We still don't know what NFTs are, and we think that riders should be given a minimum gap of one minute between ending their run and having a microphone or a beer stuck in their face. You all saw what they had to ride, have mercy on the poor souls.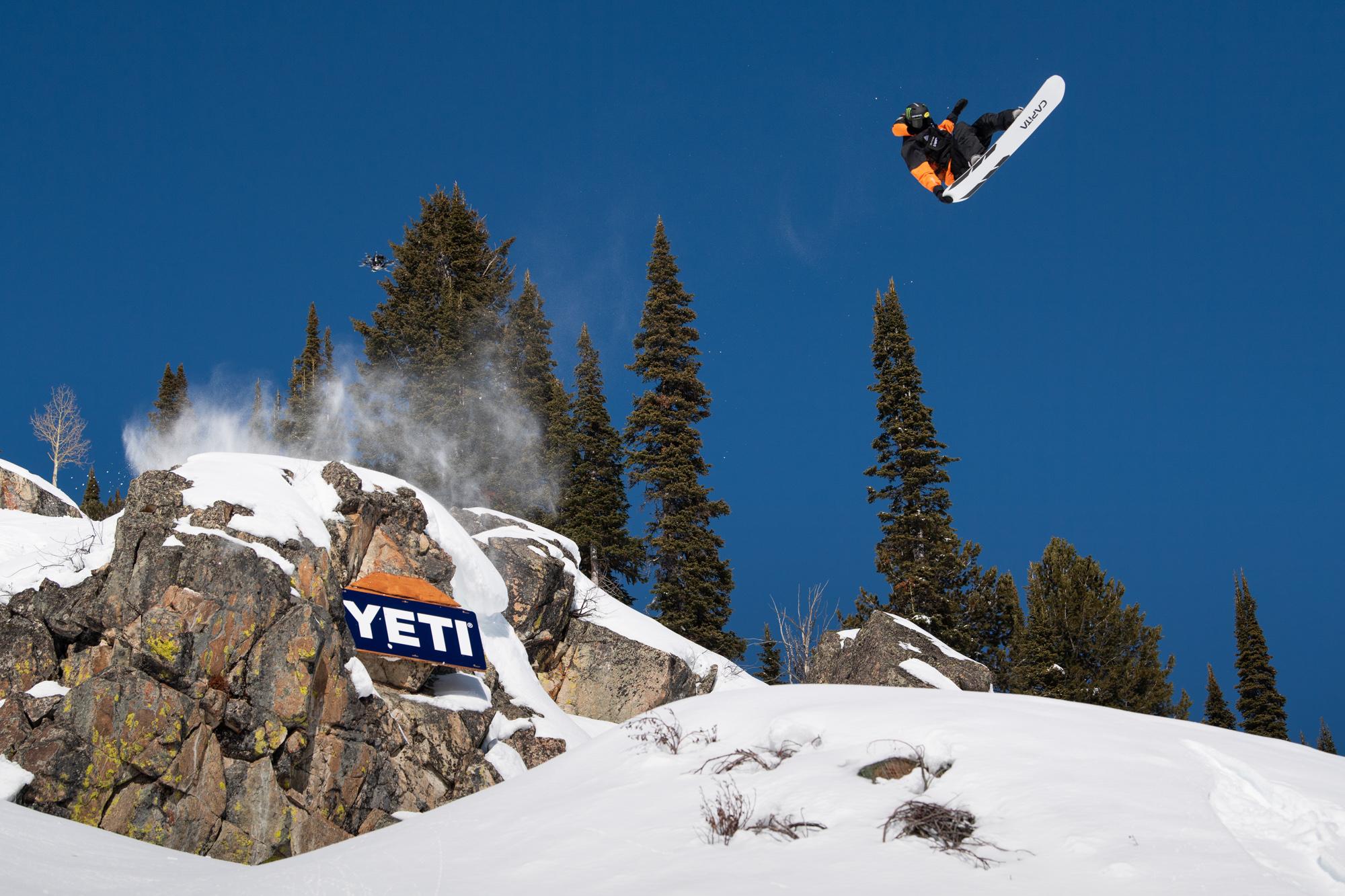 "Quads are sick, but no one wants to go out and do that."
Cheryl Maas
"It's surreal to be putting a bib back on again, but I couldn't pass this up."
Torstein Horgmo
"It's great that the world gets to see both sides of snowboarding."
Mikkel Bang
"We're rooting for snowboarding."
Selema Masekela
After a series of tiebreakers and seemingly unending runs, it was Wheaties cereal box star Sage Kotsenburg and and method-cranking Elena Hight who took the top spots, edging out NST tour champ Robin Van Gyn and the powerhouse Jared Elston. Despite the 'sporty' conditions and outruns, Sage's consistency was staggering. He was looking more and more confident and stylish with every run, taking bombed-out landings like they were nothing. Jared gave him a serious run for his money and if you didn't know who he was already, you definitely do now. Robin was throwing some big tricks but was being eaten up in the landings, and couldn't get the complete run that she wanted. Elena opened up a new line and was consistently managing to find fresh pockets of pow to land in, not an easy thing to do on such a massive course with the conditions changing with every run. Her time away from the pipe and into the backcountry has clearly paid off. To put down a run of any kind in these conditions deserves respect, but to battle through a group of some of the best backcountry riders on the planet and take the top spots is something else. As Elena said afterwards, it was a mixture of confidence, board control, and a little bit of luck. Even with challenging conditions, Natural Selection once again delivered, and we're stoked to see how the rest of the tour unfolds in Baldface and the Trodrillo Mountains over the next two months.
Intro & Interviews. Theo Acworth
Photo. Natural Selection / Red Bull Content Pool
"The plan is no plan. You just have to go where the course took you."
Sage Kotsenburg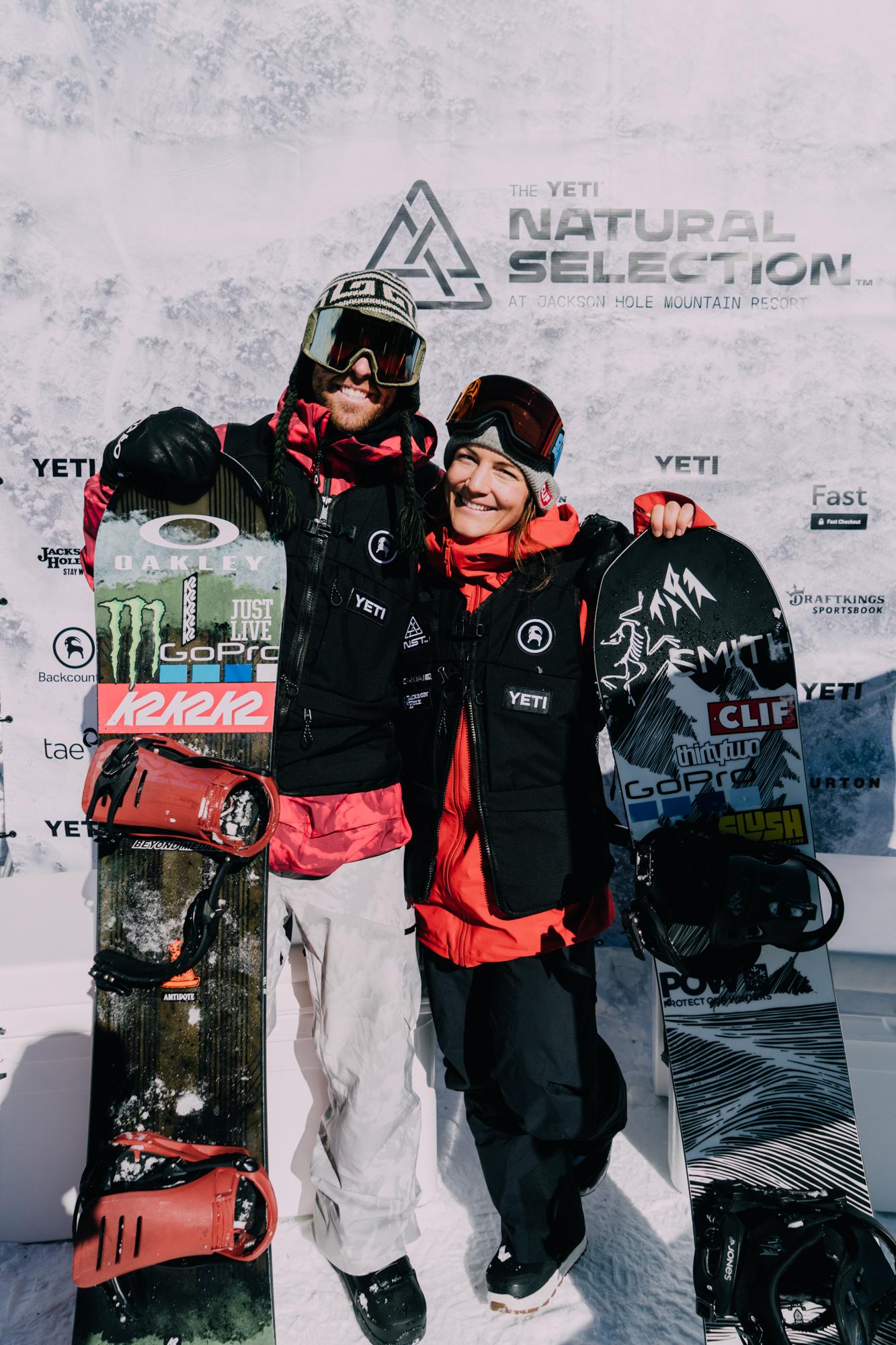 Do you think you'll get another Wheaties cereal deal after winning this event?
"Maybe. But it would probably be more like a store-brand cereal deal. Something bottom shelf."
Hey Sage, congrats on the win. Describe the snow conditions in one word:
Cowboy.
How many other interviews have you done since the event finished?
Maybe 4?
Does it feel like you're back at the Olympics?
Luckily not. I had to go through a couple of dogs to get the win though! I thought Jared was going to tap me out at the end.
Did you have a plan coming into this?
The plan is no plan. You just have to go where the course took you.
Do you feel bad for knocking all of your friends out of this contest?
That's the beauty of the head-to-head. We're all friends, but we all want to beat each other! Ben Ferguson knocked me out last year, and I after I knocked him out this year I just felt like I was in a flow state.
Do you think those guys will want to film with you again?
I think so. There's a lot of love going around. After last year I wanted to shred with everyone as well, it all goes full circle.
Do you think you'll get another Wheaties cereal deal after winning this event?
Maybe. But it would probably be more like a store-brand cereal deal. Something bottom shelf.
Last year your prep for the event was filming pow for a month straight, but this year you were apparently just lapping park. Seems like the park approach paid off?
Yeah the Woodward park riding really turned it on for the 6 inches of snow on top of crust. It was probably good that I wasn't riding 3 foot deep powder every day.
You've spent a fair bit of time shooting and riding with Jared [Elston]. How does it feel to see him showing up so well on the NST stage?
Jared is an animal. I've known him for a while now. He was part of the Halcyon movie and he was still young, but even then, seeing where his riding was going, I knew he'd be a threat coming into this. When we got the invite the general public might not have known much about him, but I did, and I knew he was hungry and didn't want to lose. He had a point to prove, and I think he did. Gabe Ferguson too. He made me sweat, little bro Gabe. It's sick to see them coming up and absolutely crushing it.
How are you feeling running into the next stops?
I feel good. I'm hyped to get into that type of terrain. The Jackson stop is awesome but it's definitely a bit more slopestyle-oriented, which is amazing, but I can't wait to get into some steep and deep in Baldface, and hopefully AK.
We're stoked to see you there. Last words are yours:
I'd like to give a lot of love to Travis Rice, I've been a big fan of him since I was a kid. He and the Natural Selection crew made this event happen in tough times and they keep wanting to make it succeed and make something that people want to watch. I've got to give mad love to all the guys and girls behind the scenes and the build crew who made sure that these conditions were rideable for us.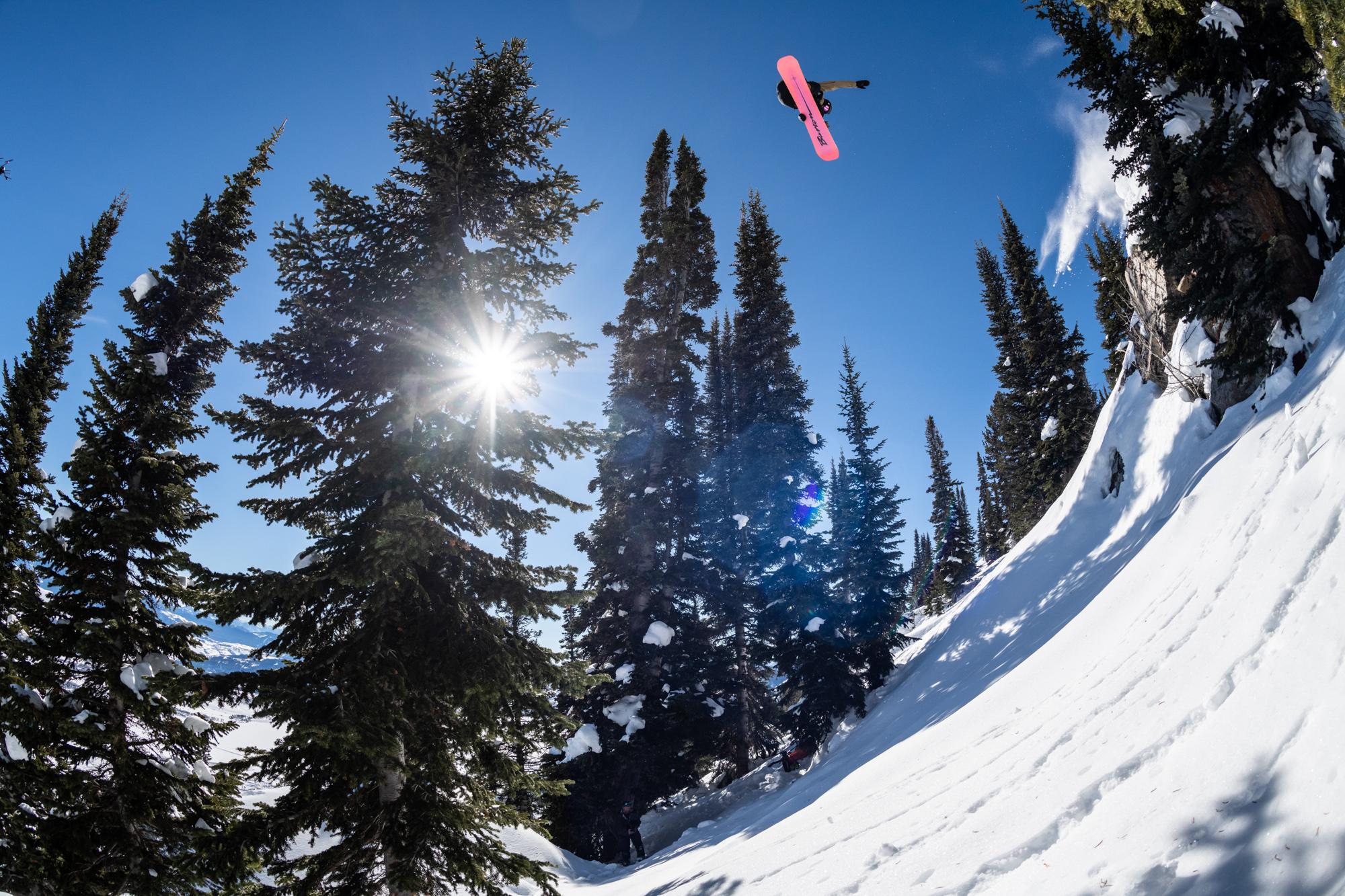 "It was a mix of having confidence, board control, and a little bit of luck."
Elena Hight
Hey Elena, congrats!
Thank you.
So you've taken the top spot in Jackson Hole. Is that a feeling that you're able to put into words yet?
It has yet to hit me. I've been riding a lot of backcountry the last few years, but this terrain in Jackson was definitely pushing me out of my comfort zone and pushing my creativity. Coming into this contest I was just looking to enjoy the process and enjoy the event, and to come out on top was better than I could have ever imagined.
These features obviously look big on the screen, how big are they in reality?
They're big. They're intimidating, but the speed between them really plays a big role in how technical this riding is. You hit big features, and the next one comes up so quick. I don't know if that really translates on a screen, but every time I rode through the course I couldn't believe how quick the features came. It was a mix of having confidence, board control, and a little bit of luck.
You kept finding fresh stashes of pow in the landings. How do you stay focussed and make sure to adapt your runs throughout the day to find that fresh snow?
It's definitely a long day with a lot of runs. Finding the pow stashes was the key. We all want to land in fresh snow, so I was definitely taking mental notes and trying to follow my nose to the fresh snow.
Well it looks like your time away from the pipe and in the backcountry is paying off and leading you in the right direction.
Thank you so much. It's been a crazy transition from such a regimented side of the sport to such a free-flowing side of the spot. I'm really loving it and learning a lot every time I go out, and this event is really a stepping stone to learn more about jumping and riding pow. Being amongst some of the best to do it is an honour.
When you stepped away from the pipe did you ever think you'd be putting on a bib again and riding a competition?
I hoped not! Putting on the bib last year I was like, I thought I was done with this already! But it's a little bit of a different vibe. The beautiful thing about this event is that there's so much more room for creativity and freedom of expression, which is my favourite part of snowboarding. It makes the event feel less like a contest, but the nerves are definitely still there!
You hit a section of the course that the guys didn't touch during their runs, what was your process like for choosing your line?
For me, I definitely picked a line with a couple of options and features that I wanted to hit, and I stuck with that throughout the day. I was hoping that one of the guys would open up my side of the course, but when it came down to it I at least knew my landings would be fresh, so that was a confidence booster.
This was obviously a very freestyle-focussed event, whereas Baldface is heading slightly more in your preferred direction. How are you feeling coming into the next stop?
What I'm really drawn to in backcountry snowboarding is the more natural terrain, bigger lines and bigger mountains, which has been my focus for the last four years. To be able to incorporate more of that in BC and hopefully AK is what really excites me about this tour. I really love the mesh of the freestyle element with big mountain riding, and I think the Baldface course is a really good mash up of that. I'm really excited to show up there and lean on what I've learned over the last few years and ride some bigger mountains.
Last words are yours:
Honestly the biggest shoutout goes to Travis for his vision and for pushing through with it. He and the Natural Selection team have made something that's really special for snowboarding.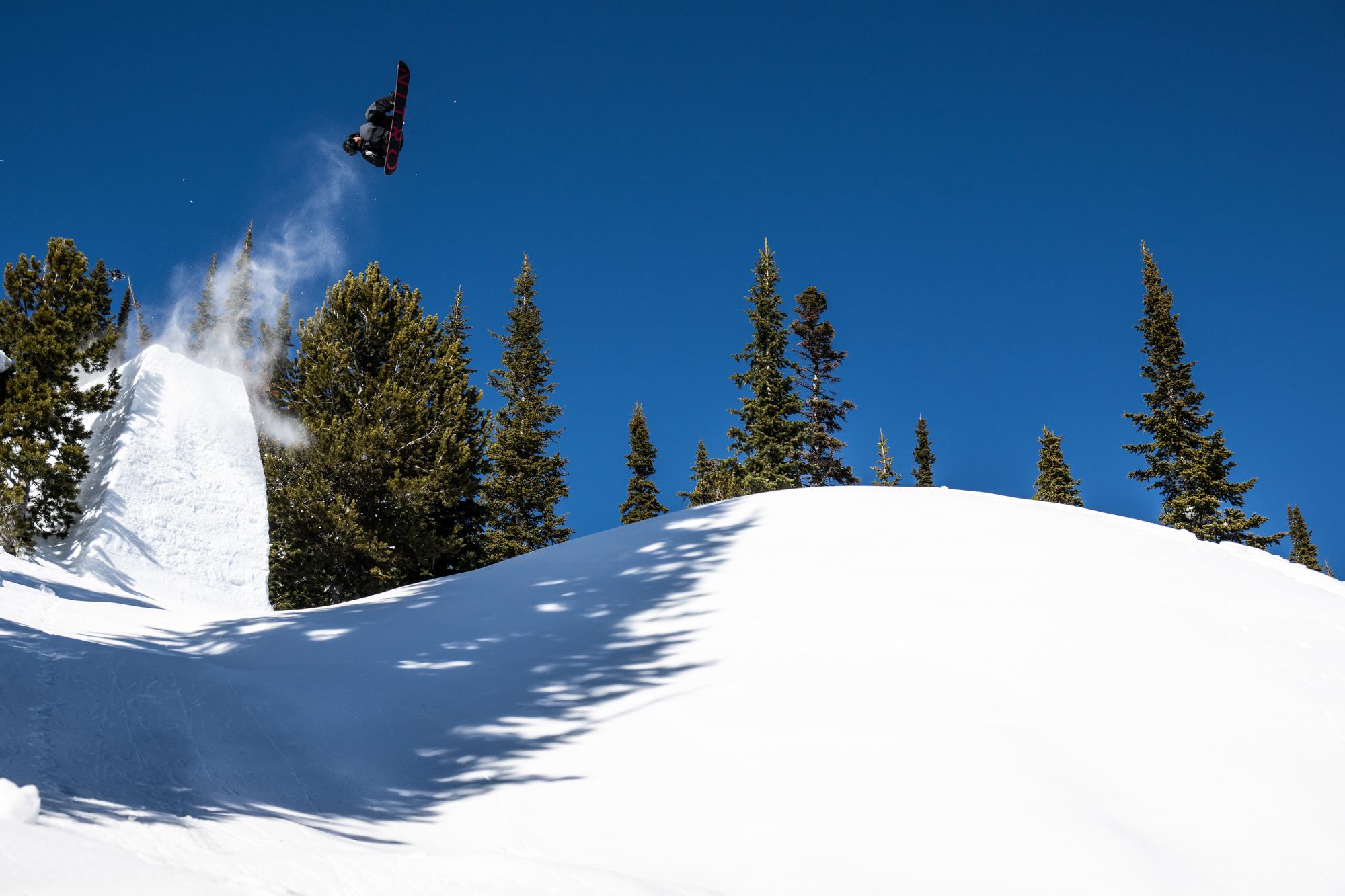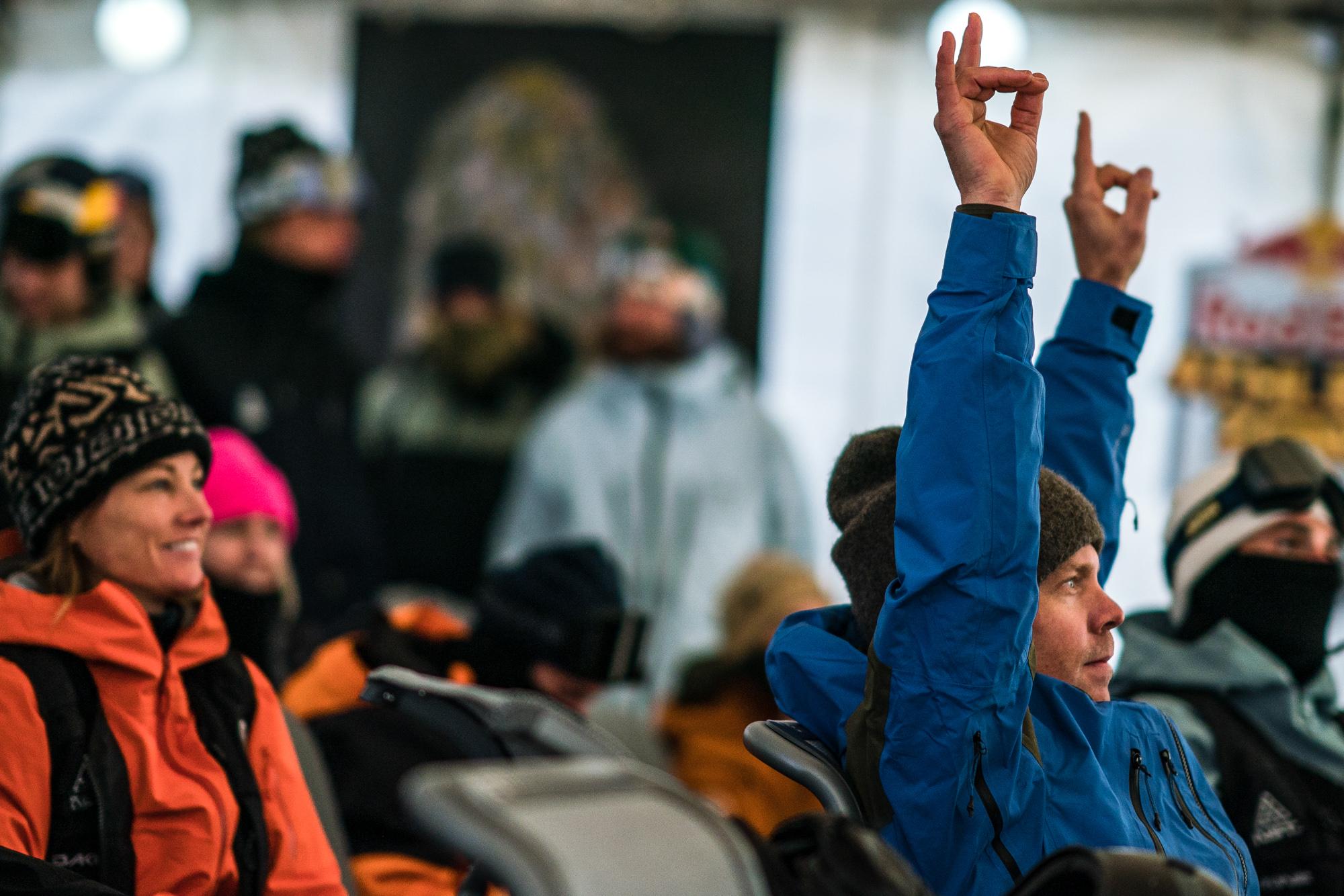 2022 Natural Selection Tour Dates:
YETI Natural Selection at Jackson Hole Mountain Resort:
Jan 24th - 30th
Natural Selection at Baldface Lodge:
Feb 20th - 27th
Natural Selection in the Tordrillo Mountains:
March 20th - 27th
You can see all the action right here on the Methodmag homeplayer, naturalselection.com and Red Bull TV.