The Method Movie World Premiere - Presented by Burton - Jindabyne, Australia
Saturday, August 20th was a pow day in Australia, a fitting prelude to one of the most anticipated movies of the year.
Despite some gnarly weather in Jindabyne hours before hitting the play button, the guys at Burton Aus successfully inflated their 6x5m blow-up screen at one of the most iconic hangouts in Jindabyne, the Jindy Skatepark. The sun set and the hype began to build.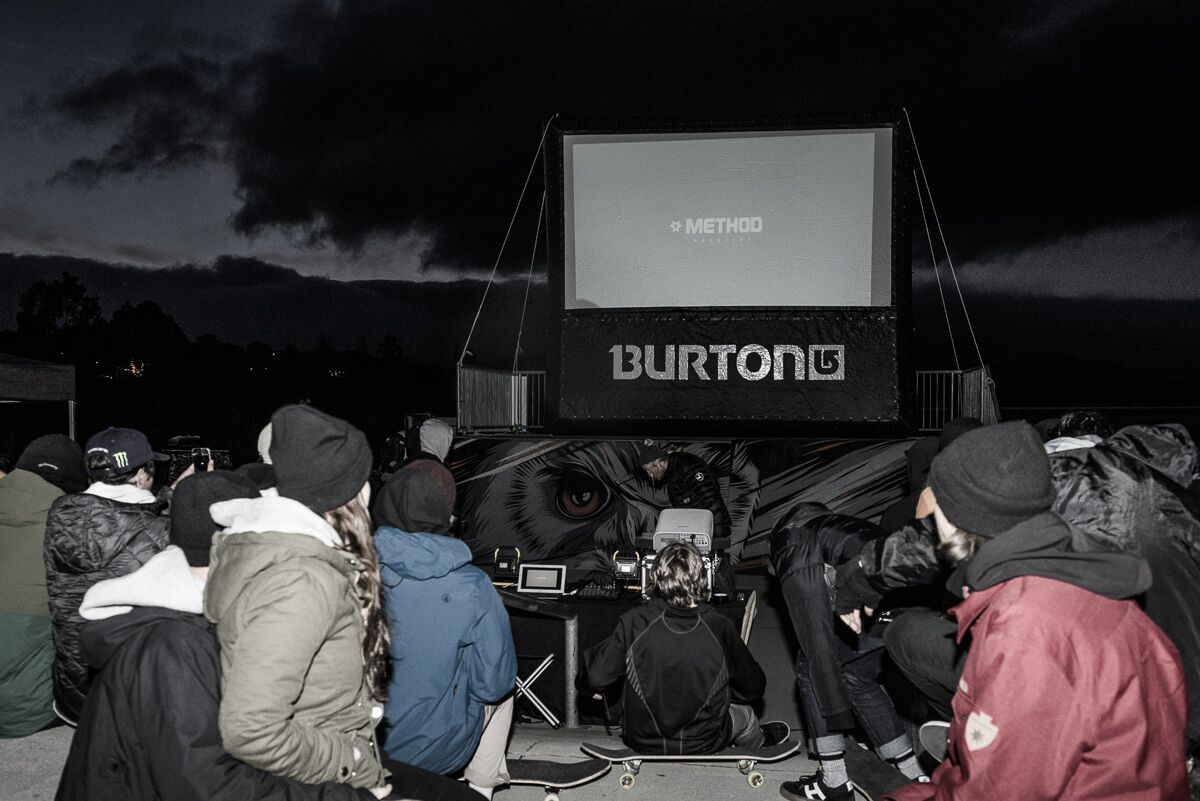 Just after Roope Tonteri sent a few enormous air-to-fakies on the hip, the clouds parted and the wind died in time for him and Jindabyne local Jye Kearney to introduce the film. With heavy cheers from the hundred-plus crew of dedicated local and international snowboarders, the first ever full length balls-to-the-wall snowboarding film from Method was under way.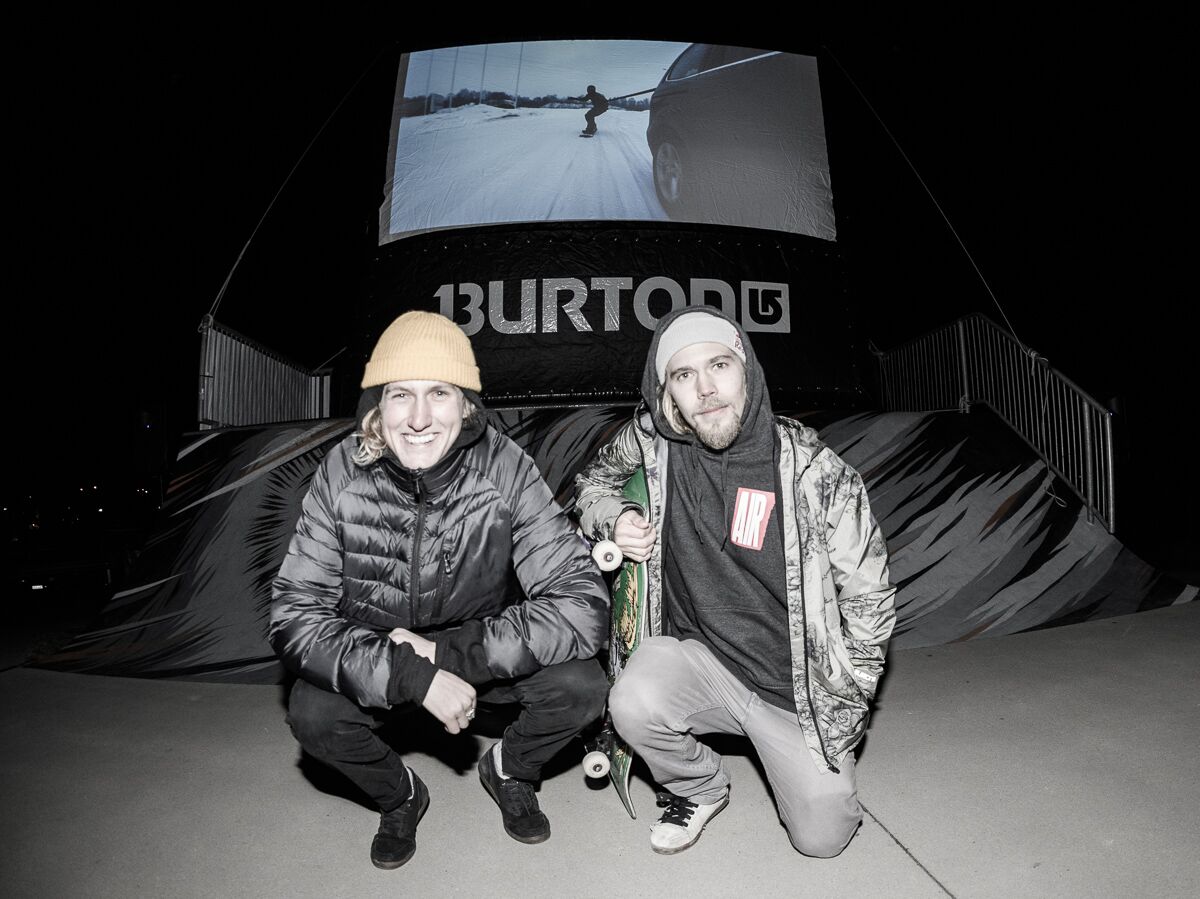 It comes out firing, with a heavy soundtrack and just as heavy tricks. Real snowboarding.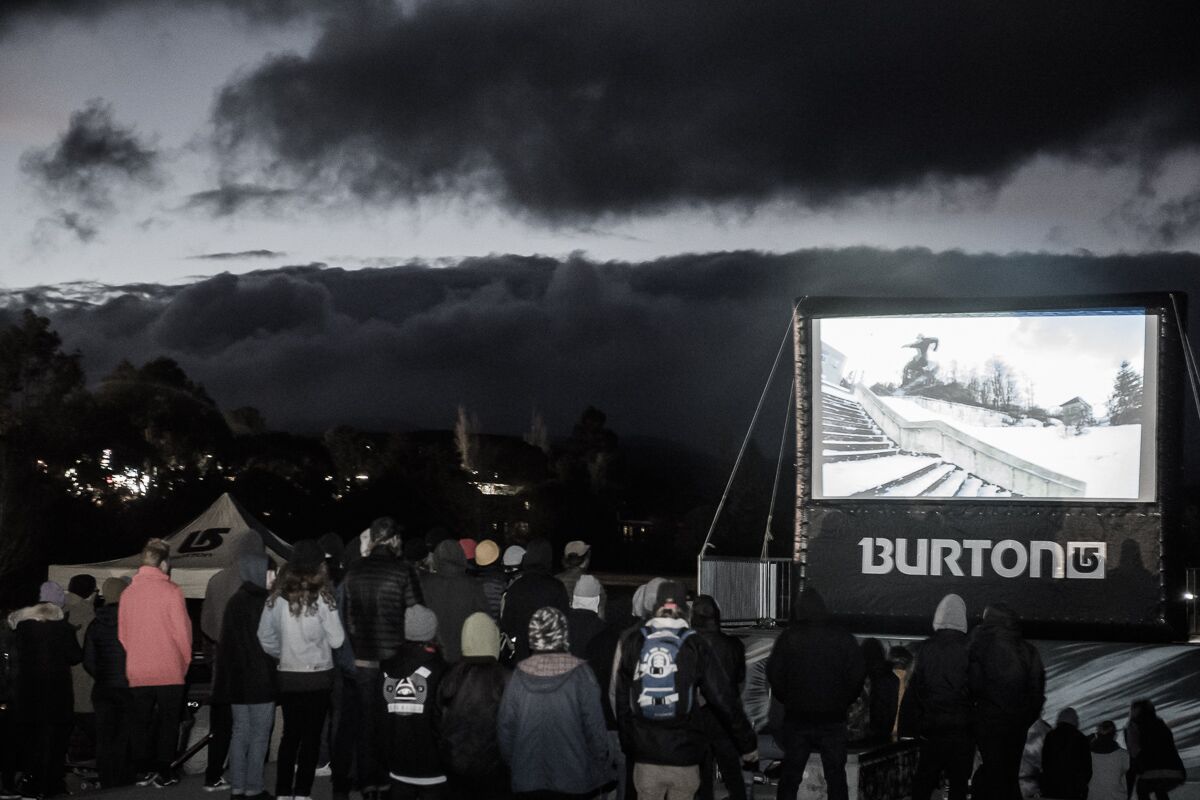 Hoots and hollers from the crowd erupted as Jye's face appeared on the blow up screen, followed by much of the same for Roope.
The crowd were left hyped after the movie's ender, and proceeded to send it to a similar magnitude at the Banjo Pub in celebration.
- Xander
Stay tuned for the European Movie tour dates.