The Audi Nines 2019 Is Coming With Heavy Rider List And Space-Age Features
A stellar cast of world-class athletes have confirmed their attendance at The Audi Nines, returning to Tyrol, Austria on 22-27th April 2019. Brand-new this year, men's and women's venues will run concurrently in Sölden and Obergurgl-Hochgurgl, with even more of the futuristic setups that make this event unique in the snowsports world.
As for the riders, on the women's snowboard side, Anna Gasser (AUT) will be joined by the likes of snowboard legend Jamie Anderson (USA), 2019 Laax Open winner Silje Norendal (NOR), and 17-year-old rising star Zoi Sadowski-Synnott (NZE). A strong Japanese contingent will also be present, including Yuka Fujimori, Miyubi Onitsuka and Reira Iwabuchi.
On the men's side, snowboard heavyweight Ståle Sandbech (NOR) makes his Audi Nines debut, joining other top Scandinavian riders like Sven Thorgren (SWE), Roope Tonteri (FIN) and the legend himself, Terje Håkonsen (NOR). Other confirmed riders include Sage Kotsenburg (USA) and Audi Nines veteran Sebbe de Buck (BEL), with more still to come.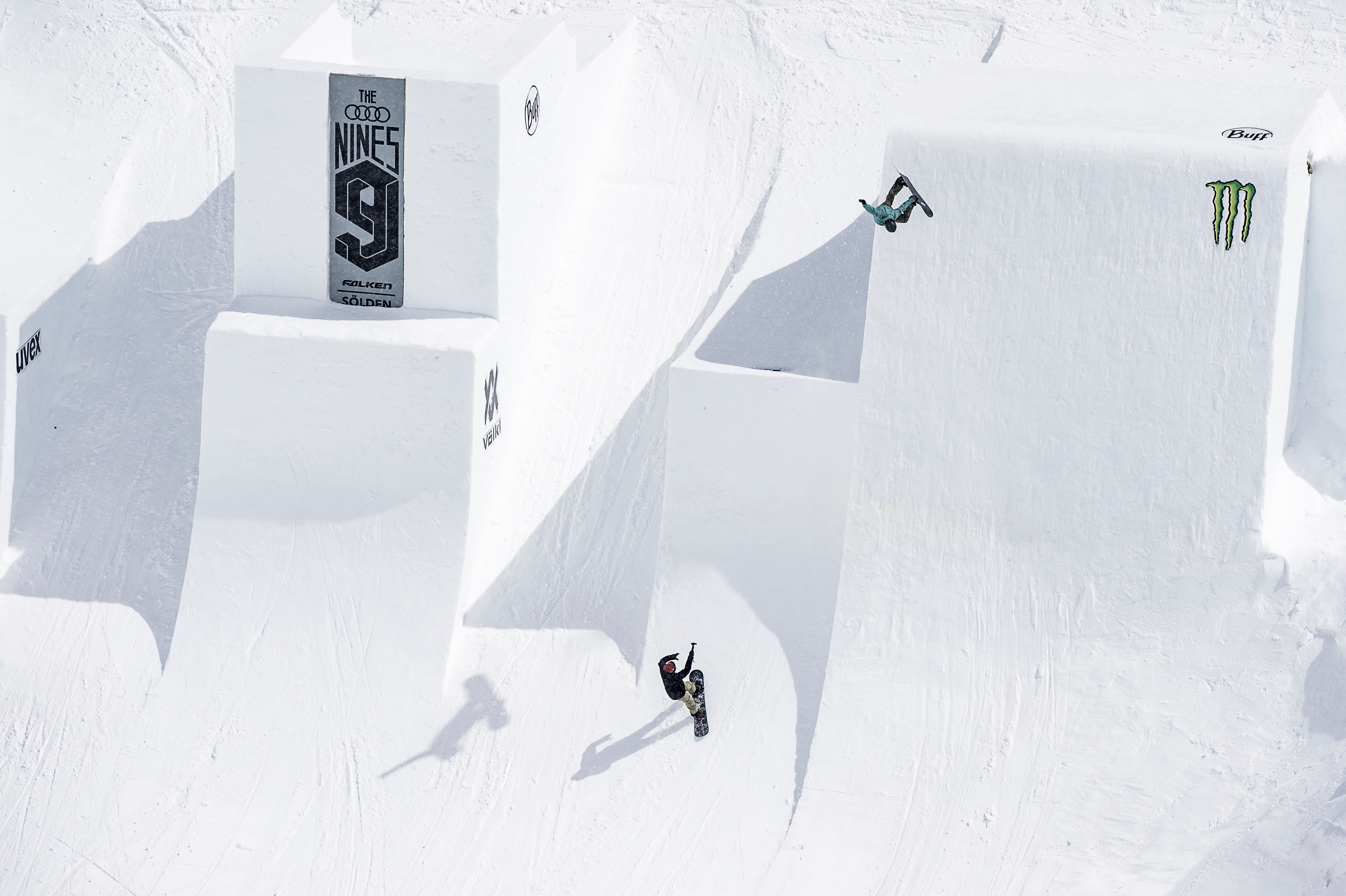 Two unique event setups
For the first time in its history, the 2019 Audi Nines features two separate event setups — one for men and one for women — running concurrently. The all-women's setup at Obergurgl-Hochgurgl provides the ladies with their own dedicated microcosmos. The women's setup features two angled kickers, a massive Big Air jump and a unique "Space Age" jib designed together with riders like Spencer O'Brien. On Wednesday April 24th, the women will welcome the Audi Nines men to their setup for a spectacular night shoot, open to the public to watch.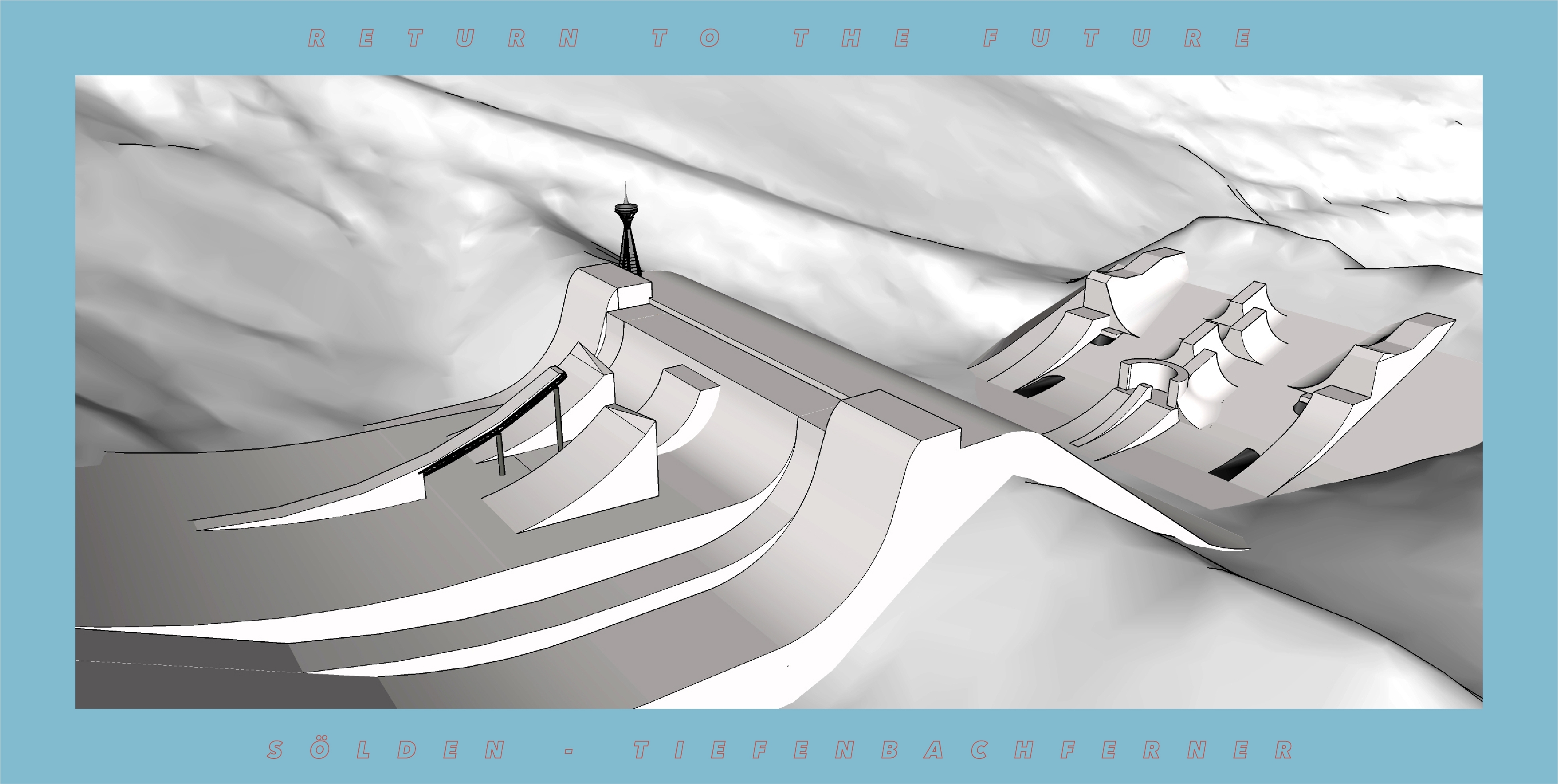 "It's so special to be involved in the planning of one of my favourite sessions," said O'Brien. "It's a dream come true to work together with the other girls and the organisers to bring the perfect setup to life."
Meanwhile up on the glacier at Sölden, the men's venue will send riders into the stratosphere on a colossal quarterpipe, where snowboard legend Håkonsen and friends will see what they can achieve on this perfect platform for progression.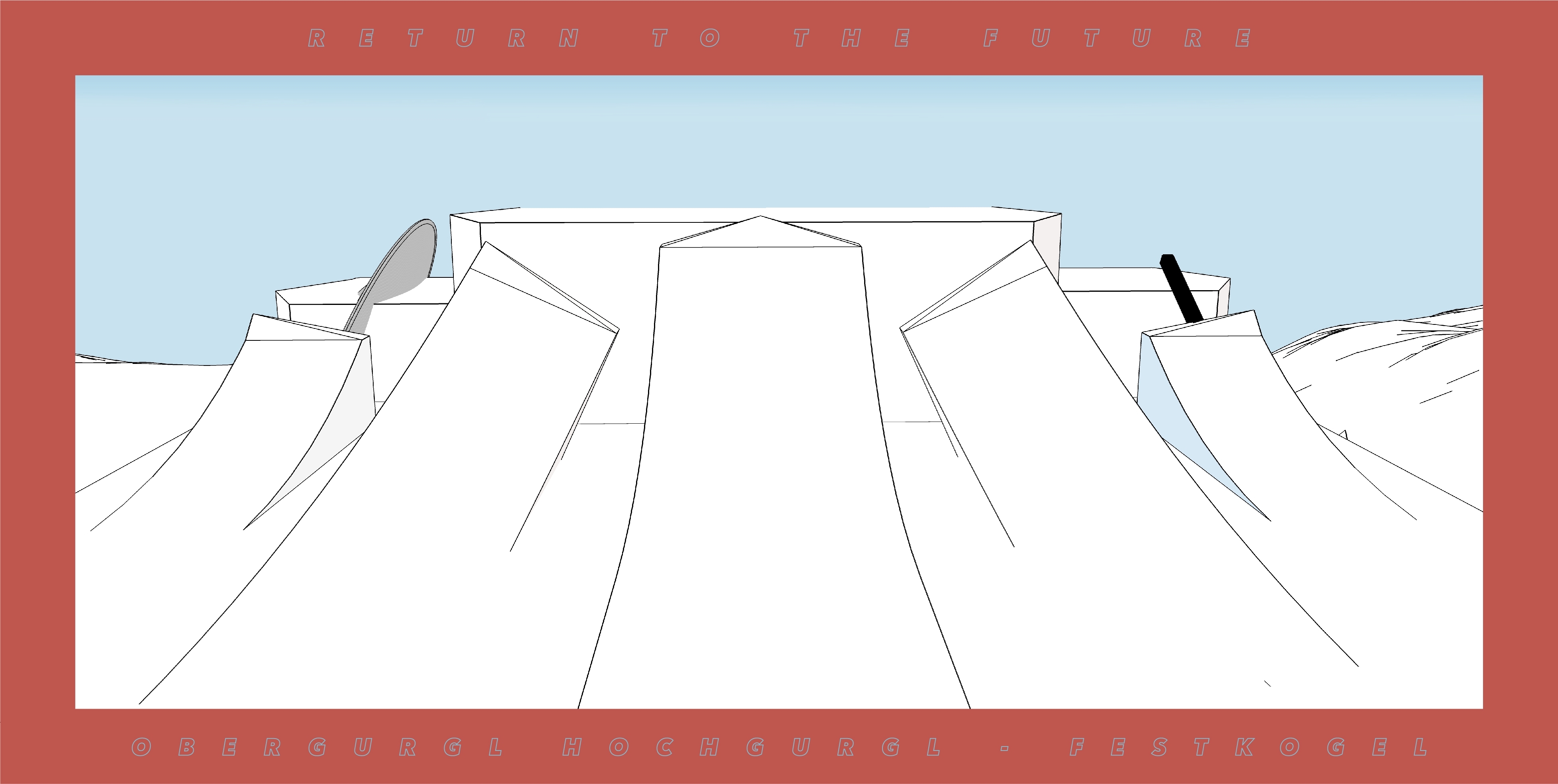 The men's setup at Sölden also features two Big Air jumps flanking one the Audi Nines' most visually spectacular features yet: a 10-meter high, 2.5-meter wide ramp dubbed "The Launch Pad," which will propel those daring enough to try it over a 32-meter gap. The lower section of the venue features a unique transition playground with a plethora of transfer options, a massive curved wallride, and some sneakily designed "wormhole" tunnels providing riders with unexpected shortcuts across the space-time continuum.
This level of innovation in the course design wouldn't be possible without the help of athletes like longtime Nines collaborator Jesper Tjäder, whose input has been crucial. "The transitions of the features, such as the open loops and transfer sections, will create rhythm and speed like no other course," Tjäder remarked.
The public contest day, when the entire event reaches its climax, takes place on the Tiefenbach Glacier in Sölden on the 27th of April. Don't miss this one-of-a-kind spectacle, open to the public! This is followed by an Après-Ski party outside Tiefenbachferner restaurant and the official Audi Nines after-party at the Cross Point welcoming spectators, crew and riders alike.
"Become a Nine"
Want to "Become a Nine"? This year's contest for a wildcard invitation to The Audi Nines is underway! See below for more details on how YOU can become the next featured rider at this exclusive event.
Don't forget to send in your videos to apply to "Become a Nine" by midnight CET on the 1st of April 2019. The online qualification is open to every male and female freeskier and snowboarder, pros and amateurs alike, around the world. For more information, please visit: https://audinines.com/winter/become-a-nine/