Product - Outerwear
3 Nov 2019
The 2020 Horsefeathers atrip Outerwear Line
We see collaboration often in the snowboarding product market, where two brands with shared views come together to product something unique for that one time, but this coming together from Horsefeathers and atrip is different. With atrip having being a fairly new clothing brand from Halldor Helgason, when he joined the 30 year strong Horsefeathers team they decided to pull the two company together and offer a special Horsefeathers atrip line with Halldor behind the wheel driving the collection, which isn't small either.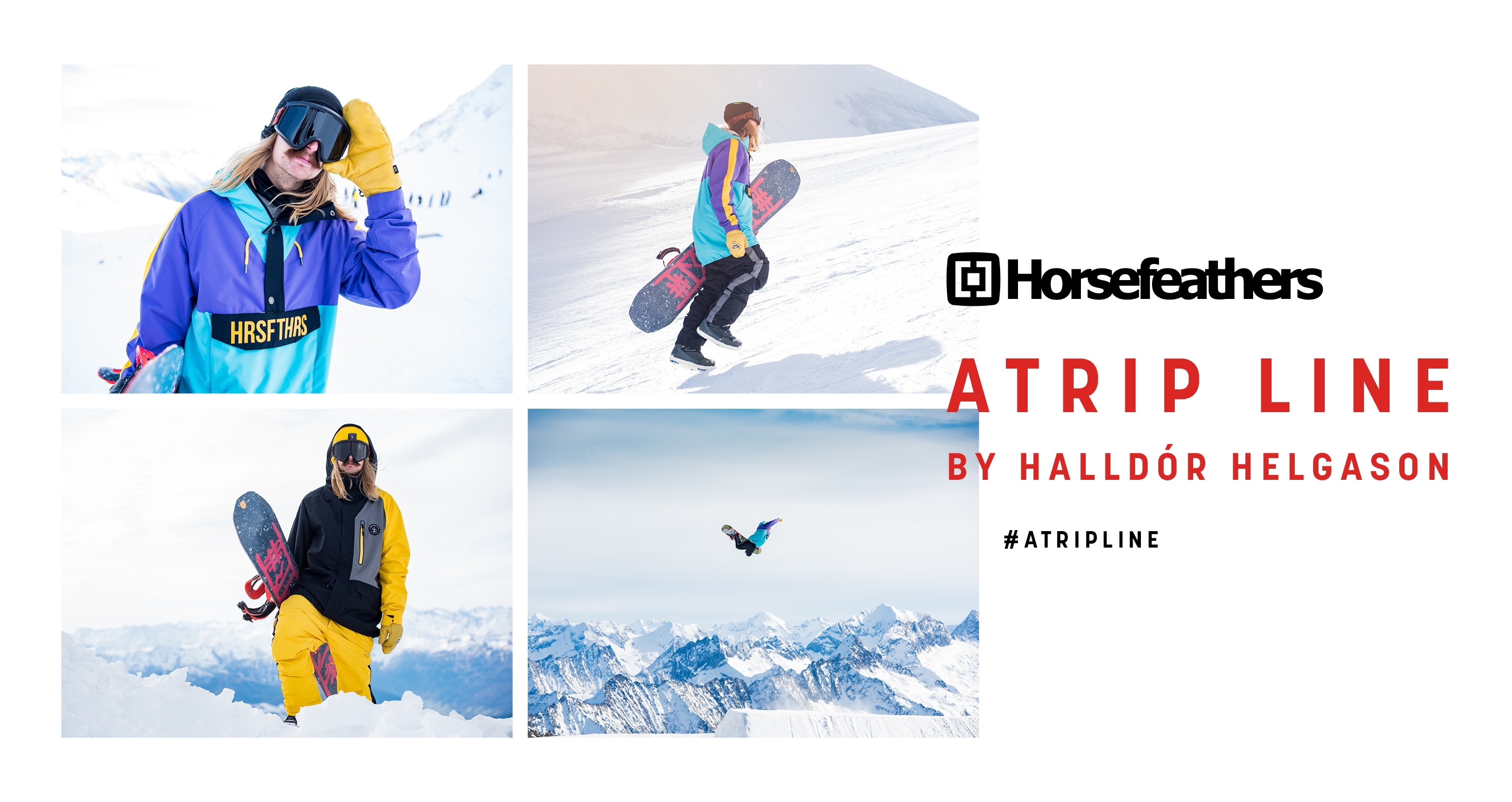 Here's what Halldor had to say about the new line:
"The Inspiration for my atrip line with Horsefeathers this season is from the 90's. I have been watching so many of the old snowboard movies again and that's where I have been getting most of the inspiration for my snowboarding lately, so I figured it would be perfect to try and have the line influenced from that. I am really hyped on how the atrip line turned out and I hope others will be down as well.
I had been following Schoph (artist) for quite some time and then he randomly hit me up one day because he was going to be in Iceland to chill and do some painting. After talking to him i knew that he was someone that I would get along with and was hyped on. When we decided to do the Lobster Snowboards artist addition boards, he was the first artist that came to mind. He made the sickest graphic in no time and since then we have been doing stuff together every year, so I couldn't be more pumped to have him as part of my new Horsefeathers atrip line! ThankYouThankYou Schoph, keep up the good work, you are the man!"
As mentioned before, this isn't just some pro model outerwear, of a jacket and pants and maybe a couple accessories, this is a full collection of outerwear from technical jackets, Anoraks, coach jackets, bib pants, regular pants, underpants..., hoodies, tees and much more. Taking inspiration from the 90s there's a great bit of colour throughout the line, but it also offers the black and white options to for the 'stay safers'. Working with Schoph, the British artist know for many an artist collabortion within the snowboarding industry, they have a wicked skeleton style logo to throughout the collection and tie it all up.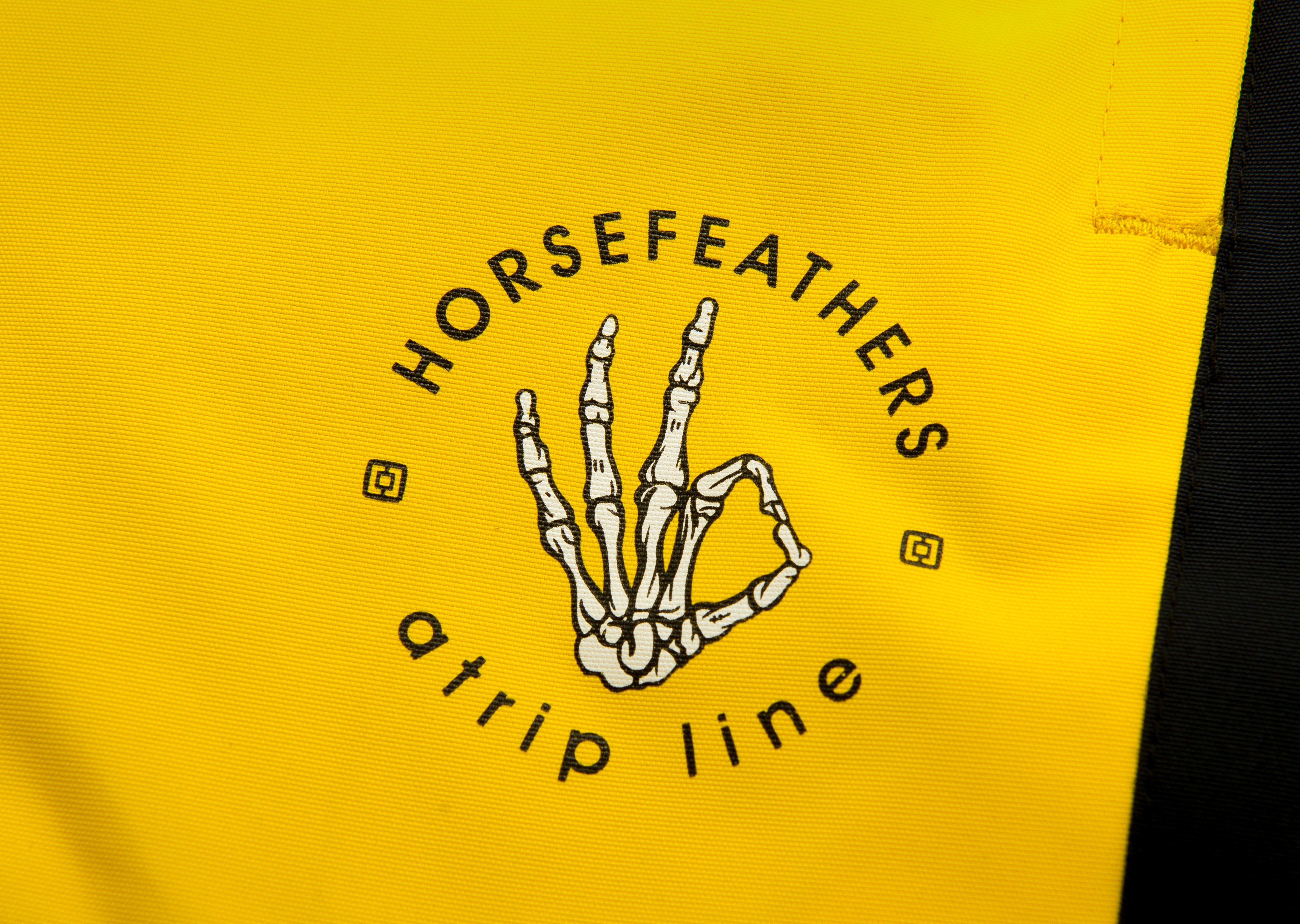 Here's a selection of the line: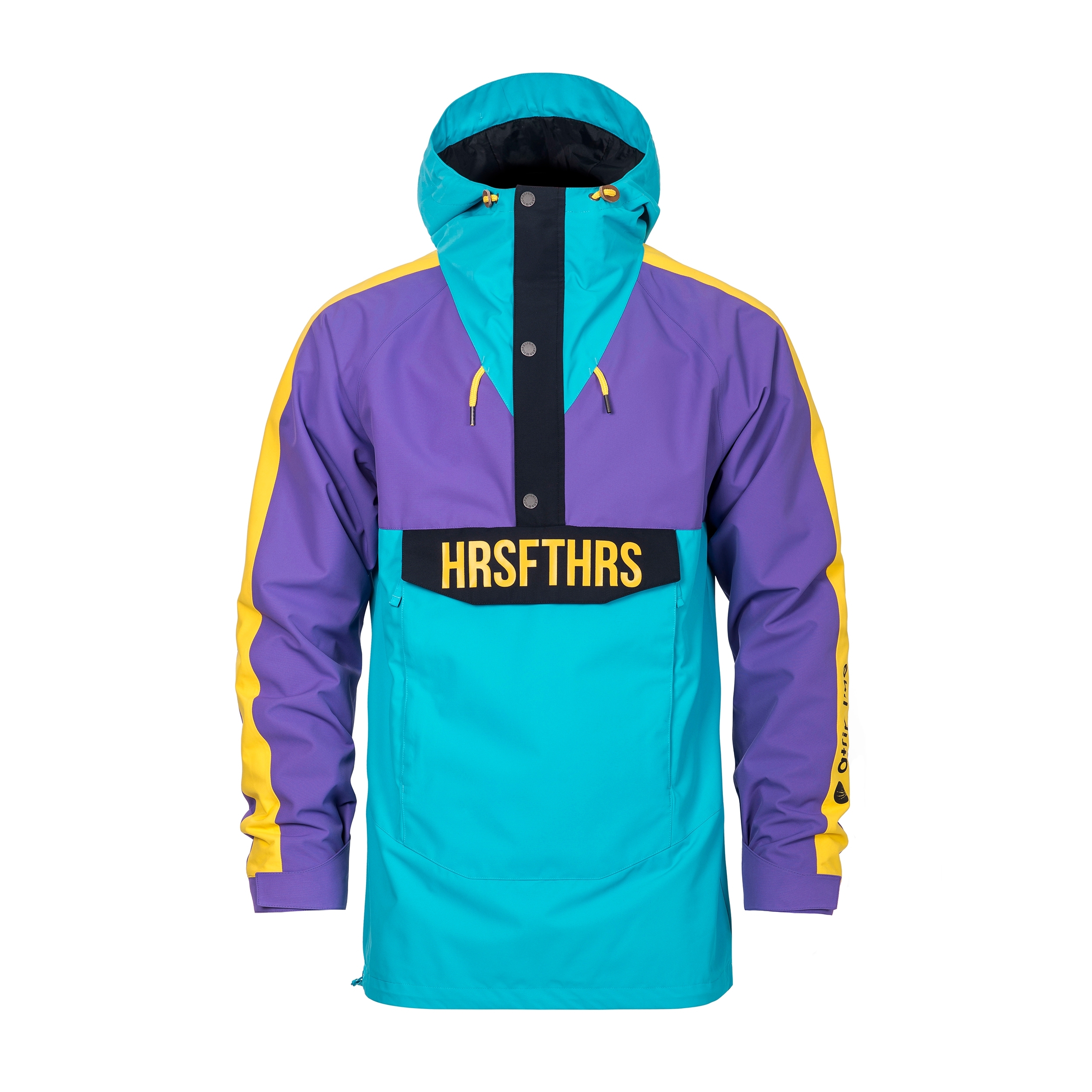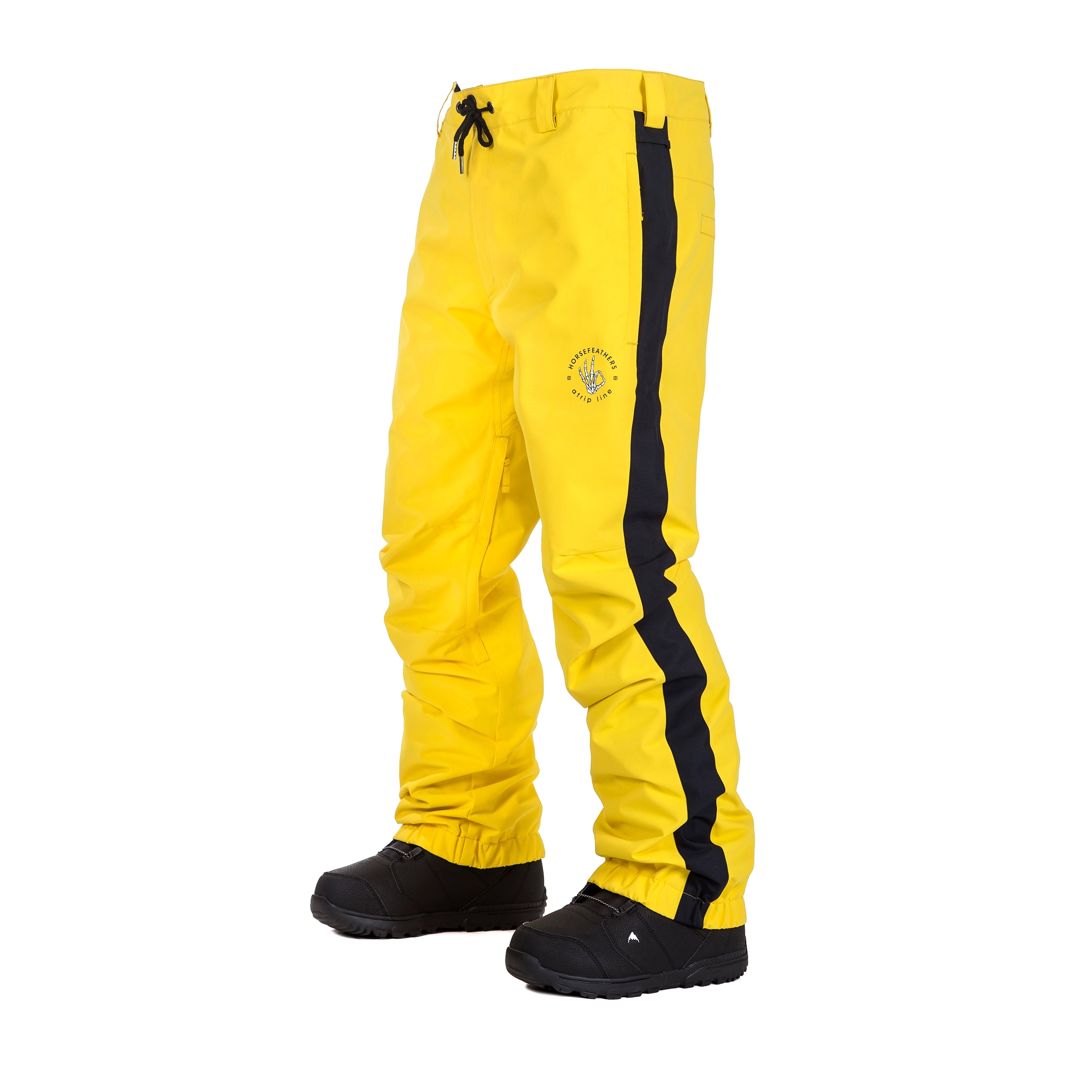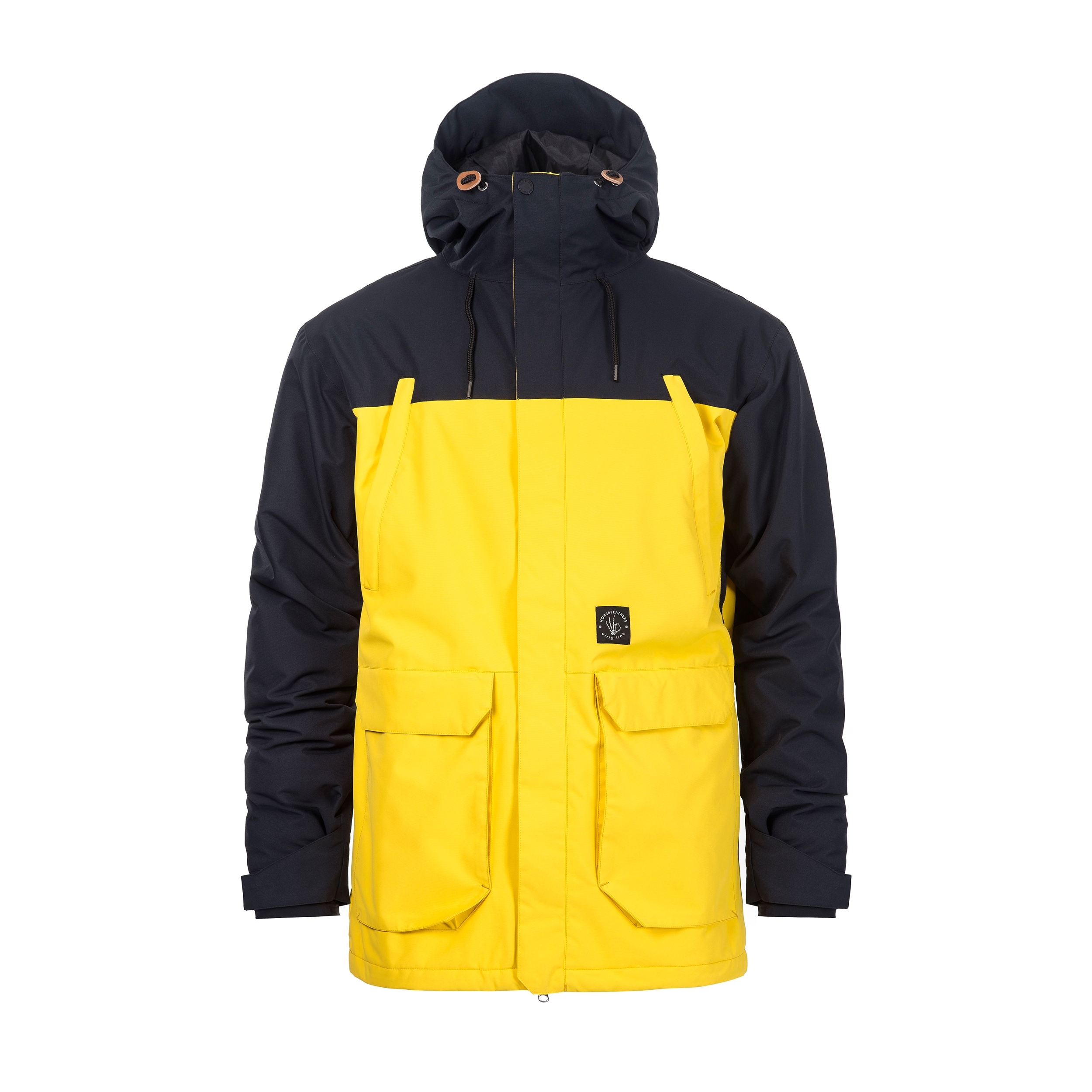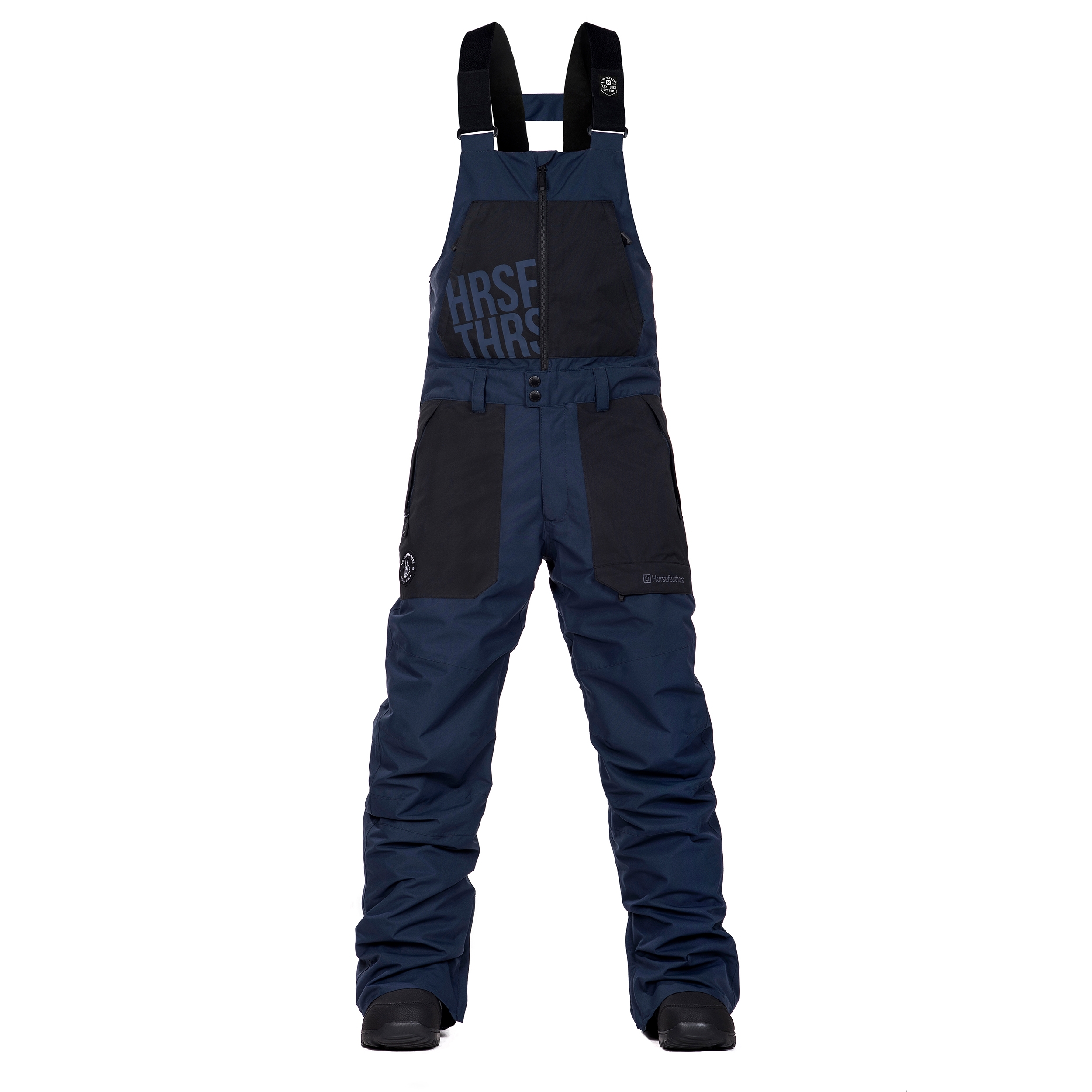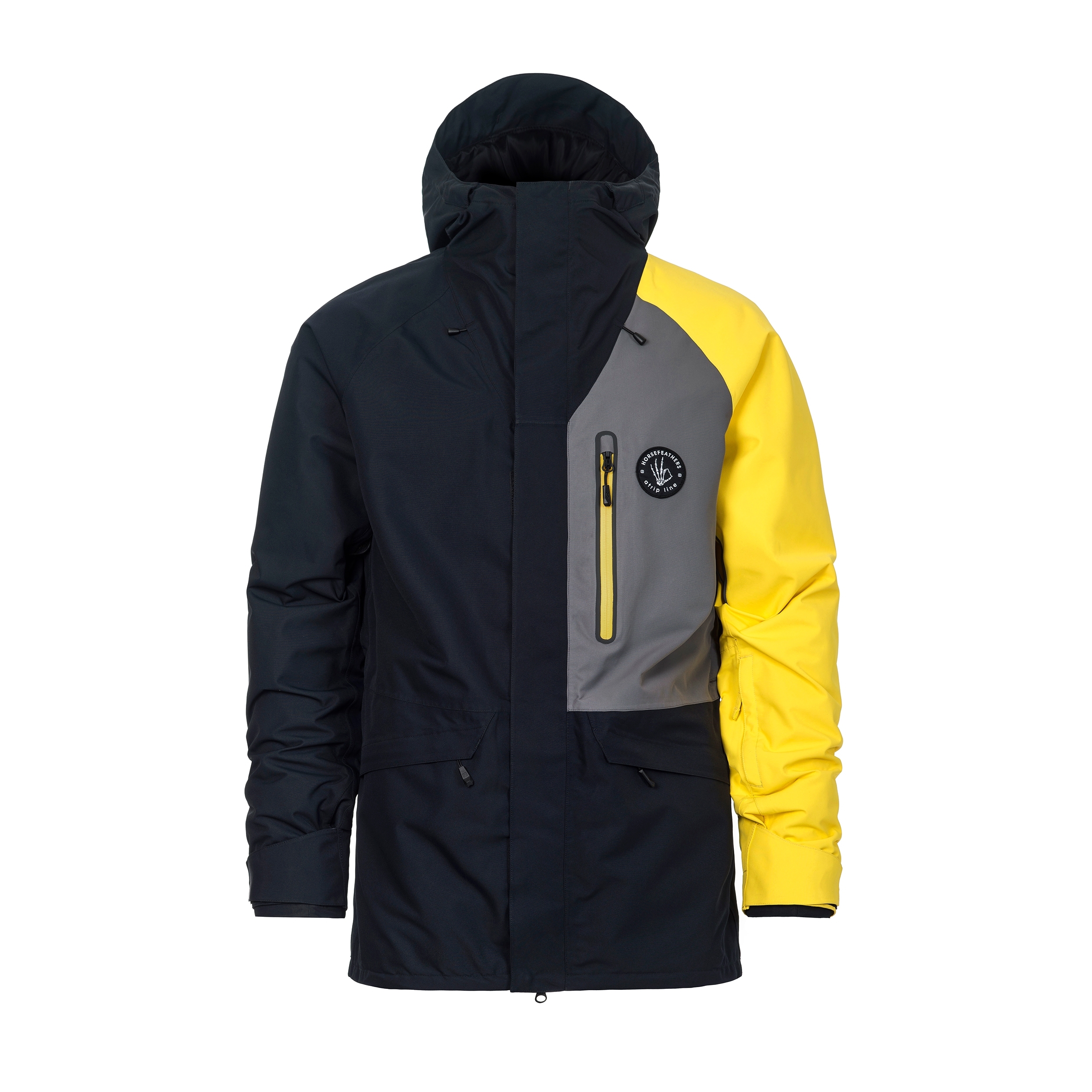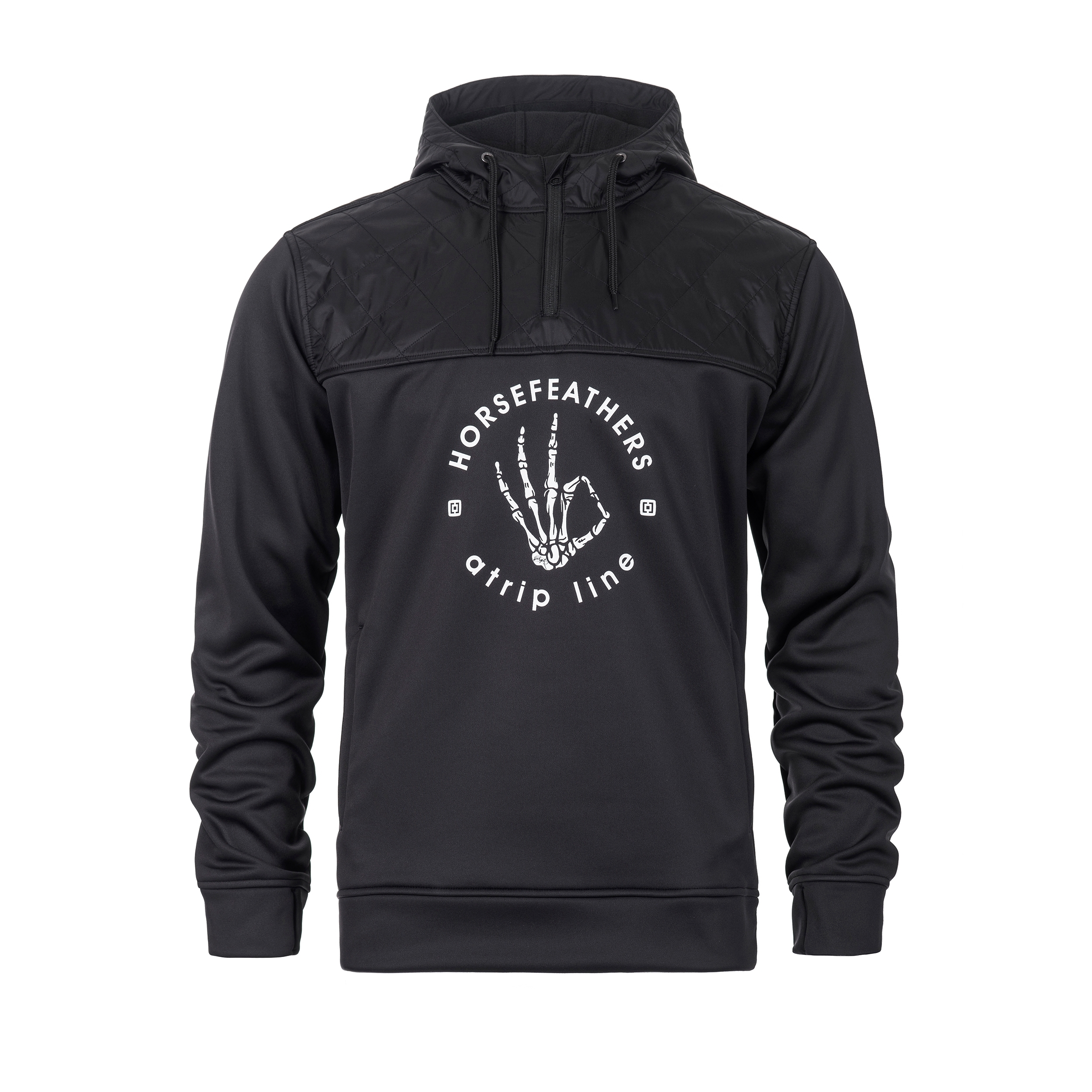 To see the full line and find out all the ins and outs of the the tech click HERE to view the website.