Massive snowfall has Flumserberg thrown them into winter. The first lifts are open and everything was ready for a perfect season!

Headshaper Michi Kessler , head shaper, sounds hopeful for this season park: "We are starting to shape the park as soon as possible, probably later this week."

On 26 December the big park will be opening for the RailJam on brand new Downrail. Plenty of prizes will be up for grabs The same evening will kick off the first big party at the Star Club Goggeien.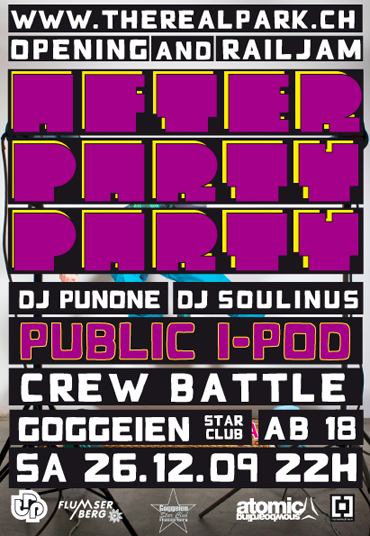 You can still register for the iPod Battle!

Well, all it takes is a little more snow, then the anniversary season of THE REAL PARK by Atomic can take off proper!