Event
07–22, June 2019
Oslo
'Head Heart Hand' by Danny Larsen and Schoph, Akersgata 1, Oslo 7th-22nd June
Head Heart Hand, a new one-off exhibition by Oslo-born Norwegian artist Danny Larsen and English artist Schoph will open at Akersgata 1, from 7th – 22nd June. Featuring original artwork, the exhibition marks their first international co-headline collaboration and a first international venture for British Gallery RedHouse Originals.
Based in Harrogate, UK, RedHouse Originals represents established and emerging artists and recently exhibited work by David Hockney, Banksy and Andy Warhol. Their choice of Oslo venue for this landmark show demonstrates Norway's emerging importance to the international contemporary art scene.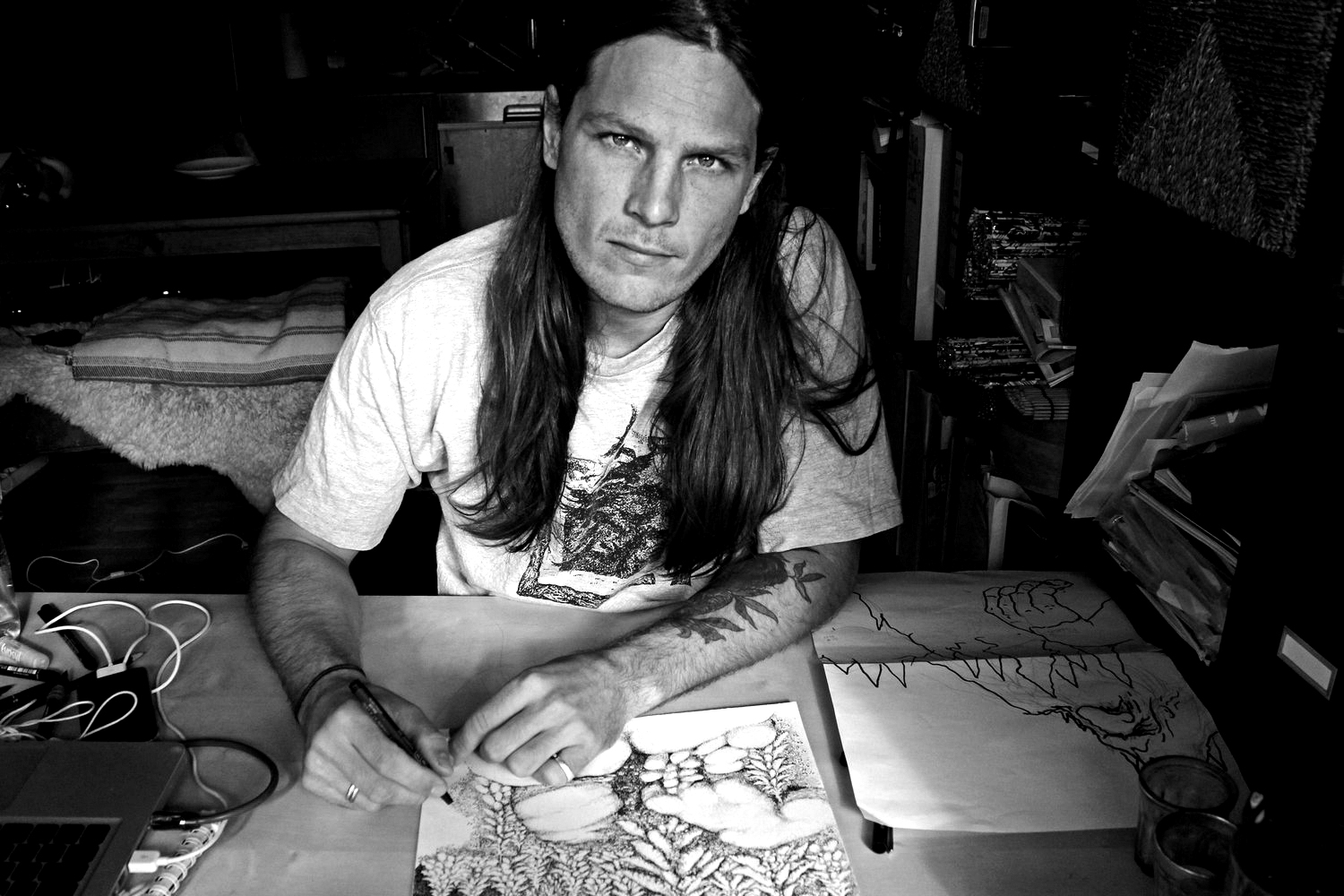 The exhibition showcases two painters with disparate styles: Larsen's atmospheric neo-pointillist landscapes, inspired by the Oslomarka of his back yard, alongside Yorkshire-born Schoph's iconoclastic graphic geometries. United by a love of Rock n Roll music, Larsen and Schoph met on the international snowboarding scene. They became known as the 'enfants terrible' of the sport, with Larsen being credited by Transworld Snowboarding as introduced the snowboarding world to the heavy metal aesthetic, much loved by Norwegians.
For Larsen, the show represents a 'homecoming. He says: "this is my first major exhibition here and it means so much to me. We both love Oslo, it's a vibrant modern city, but you're only a few minutes away from a calm forest or the fjord, which presents unique possibilities. I have exhibited a couple of these works internationally, but to be able to show the people of Oslo my view of our shared surroundings is extremely special."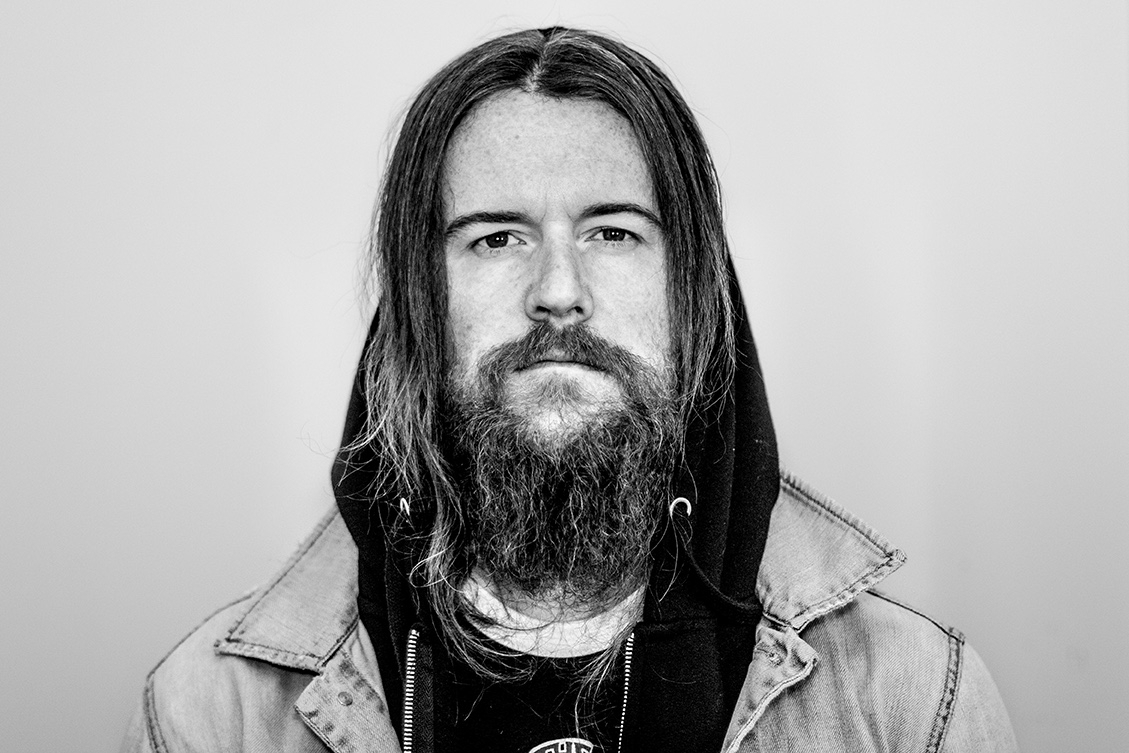 Schoph says: "I always listen to music while I paint and the works are named after my favourite songs. Music is an international language and it's one of the things that Danny and I share. Having said that, we have different styles as artists. Danny works in black and white, but I always work with colour, even when the themes are dark. Two childhood obsession, stained glass and heavy metal, are present in these works. But there is no essential meaning, I do what I do and let the beholder find what they want to see. Ultimately, we have tried to make the sort of show we would like to visit."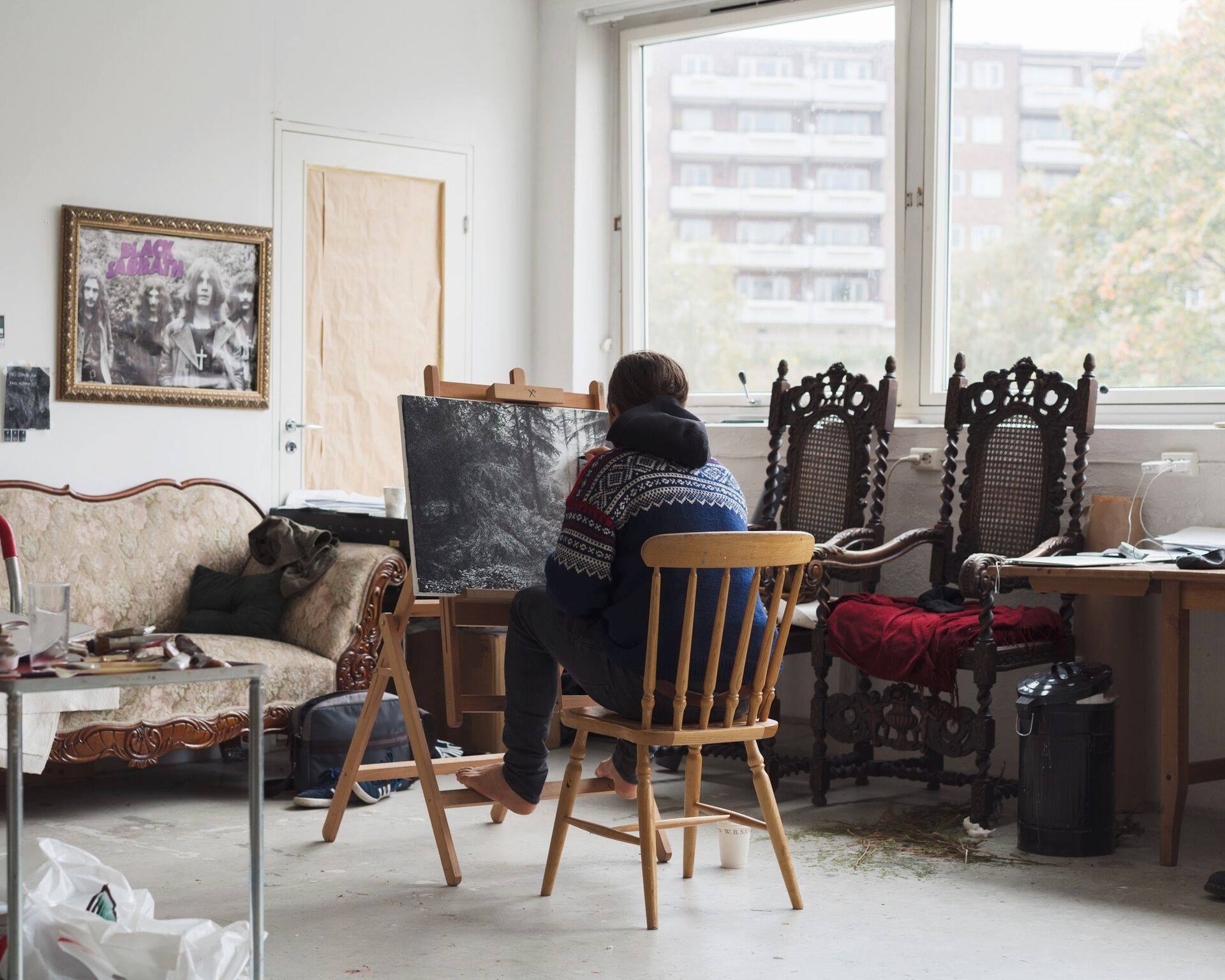 This exhibition showcases the very latest works of two important contemporary artists who are also great friends with a shared goal; a constant desire to create, to challenge perceptions and to make great art.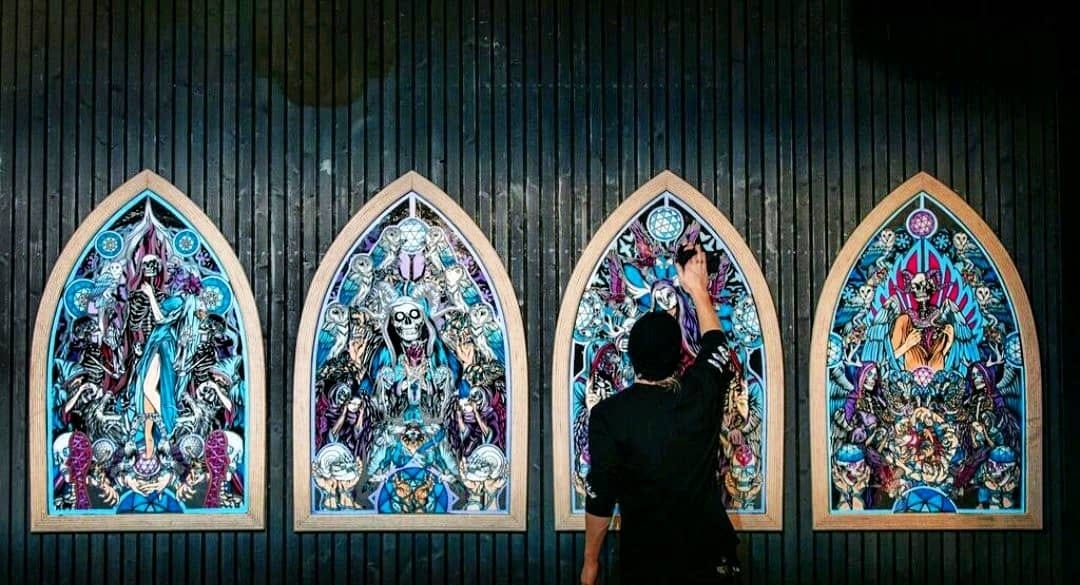 Head Heart Hand opens at Akersgata 1 from 7th – 22nd June. For further details visit the gallery's website at www.redhouseoriginals.com.