Catching Up with Jesse Paul
Interview by Alastair Springs
Early last season, Jesse Paul's mind-blowing approach to snowboarding caught up to him in the worst way possible. While filming for Melodrama - an upcoming video from Jon Stark documenting the travels of Mike Liddle, Erik Leon, Bode Merrill, Johnny Brady, Jesse Paul and Garrett Warnick - Jesse suffered a season-ending leg injury. Though the accident caused some major setbacks, it seems as if Jesse is back on pace, and has had plenty of time to brainstorm new and creative trickery for the years ahead.
We had the chance to chat with Jesse about the injury, rehabilitation, his massive portfolio of snowboard stunts, and his return at this year's Hot Dawgz & Hand Rails.
Lets start with the injury. What exactly went down last season?
On the first trip of last season, while filming for Melodrama, I completely snapped my leg. Bode Merrill, Erik Leon, Mike Liddle, and myself were at this crazy kink rail. I was trying to waterfall drop the rail in a front board. Both sides of the railing were really close together and the left rail extended far beyond the right. I landed the front board, but my leg got wrapped around one of the supports on the left rail. Body on one side, board on the other.
It twisted me 180 degrees and I instantly knew it was broken. My leg was flopping around, bone broken through the skin… super gnarly.
I'm guessing you had the boot cut off?
We actually took it off like a normal boot but it should have been cut off. I actually used that same boot this summer in Hood. They kept trying to pull it off before I was done untying it. When we were pulling it off you could hear the bones rattling against each other.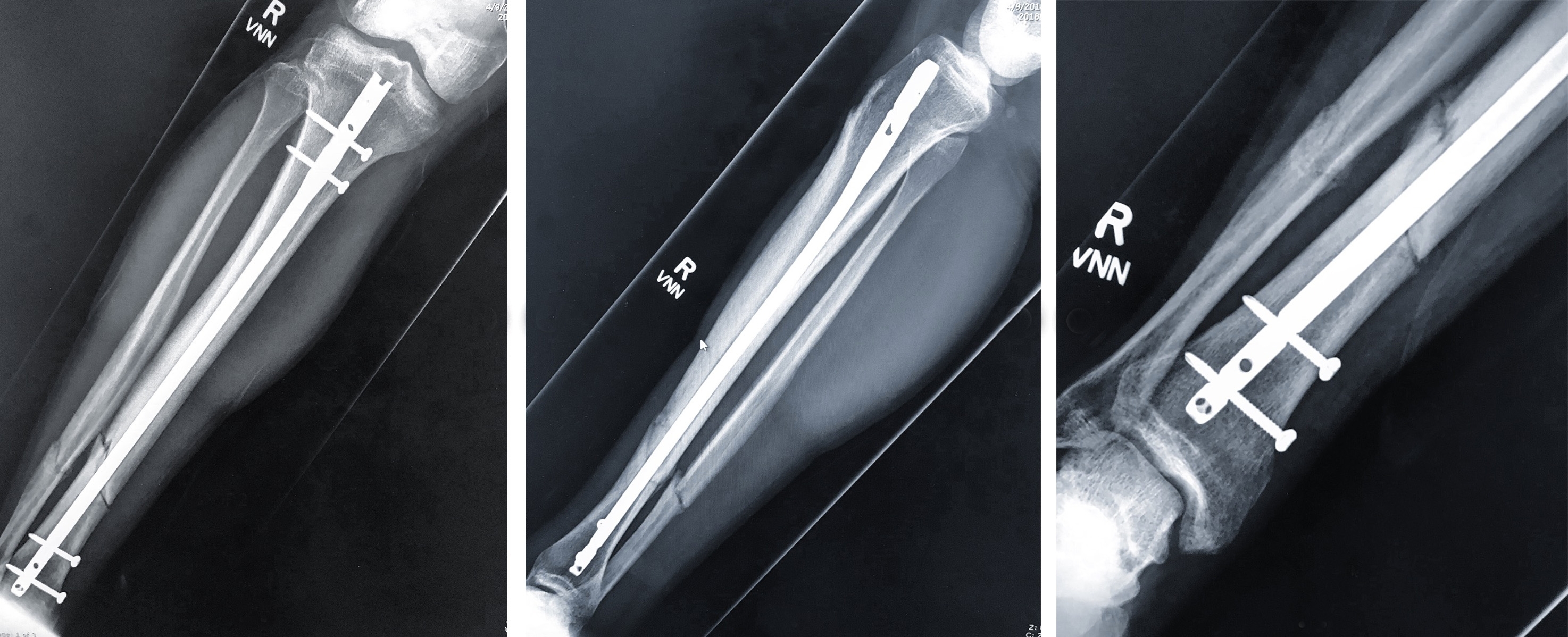 What was it like to be named to Salomon's pro team almost immediately after the injury?
[Laughs]. It happened about a month after I broke my leg. Obviously it felt great and was a dream come true. It was a huge surprise and a really big deal for me but it was weird since I couldn't do anything about it. It really motivates me to come back strong. They'd been talking about making me pro but it just happened to happen after I broke my leg. They've been super supportive.
How were the early days of recovery?
So that night I got emergency surgery then flew back home to Minnesota two days later. My parents helped take care of me for the first couple weeks. It was so crazy. For the first 2-3 months I couldn't do much so I took a couple mellow online classes to keep my mind stimulated. Lot's of TV obviously, and I learnt a lot about investing.
The first physical activity I did was swimming. I've always heard that swimming is good for physical therapy. My therapist gave it the go ahead. I was really bad at first but kept pushing myself. It was the first time in months that I could do anything physical that got my blood pumping.
And now you're set to compete in a triathlon?
Yeah. One of the days I went to the pool early and a swimming team was training. The coach gave me a few pointers. He invited me to a training session the next week and it kicked my ass. I joined the team after that and have been doing that for a couple months now. It's a US Masters swim class… very intense stuff.
My coach convinced me to start training for a sprint triathlon. It's on the shorter side so I think it's manageable. It's the weekend before Hot Dawgs and Handrails but I think it's a good way to get in good shape and set a schedule.
What other injury-related projects have you been working on?
I've gotten super into photography, shooting a decent amount of behind the scenes content here in LA. We also shot a music video for Trap Zilla, he rides for Rome.
Are you ready for HDHR?
I kind of went back and fourth for a while on whether or not I should do it. It's a crazy contest to do coming back from an injury. I felt confident boarding in Hood a month ago so I'm going to make an appearance and stay within my comfort zone. Even if I'm just throwing board slides, I'm going to show up and try. Obviously I'll try more shit if it feels right but I want to prove myself that I'm back. My injured life is done now and it's time to transition. I need to normalize my life. I'm not trying to come back and have an ok season, and use the injury as an excuse, I need to come back and board like nothing ever happened.
Since you've had so much time for reflection, which of your past rails stunts are you most hyped on?
Oh man let me think about this one. When I was filming for the Stairmaster contest back in 2014 I did a board-slide backflip board-slide on an A-frame feature. That was a really big moment for me it's something that hasn't been done before, to my knowledge. It's definitely a stunt and one of the scariest things I've ever done. That was memorable because my style of snowboarding embraces flips as long as they aren't too out of hand. That type of flip is fluid and feels like a complete movement. It's like a rollercoaster.
Also, another one was a nose press 360 swivel nose press in the Loon Project. I just strive to do creative and innovative moves.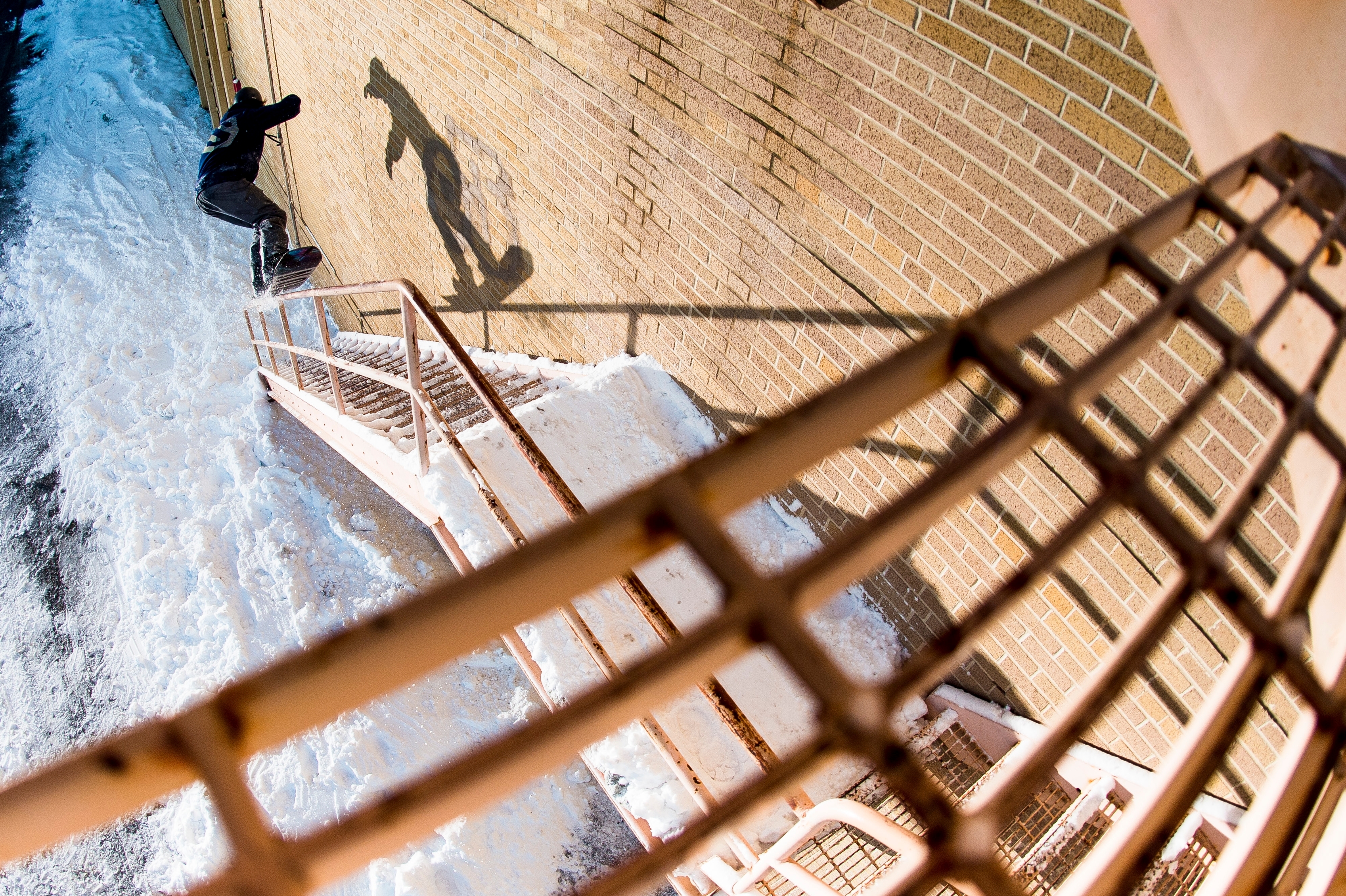 What new stunts have you been cooking up in your head?
A couple of things [laughs]. What's funny about the board-slide backflip board-slide trick, is that I talked to Frank April about it and he always wanted to try it. He was stoked. We were joking around one night about going front-board frontflip front-board.
Years ago, I also did a front board on a double slide rail to alley loop front flip off a pole jam at Windells. I've done the movement before. I was all drunk and claimed it. But I've been thinking about it for a while and that would be so bad if it went wrong. Yeah... it's realistically probably not going to happen.
I'm always thinking about weird, new things. People need to start MJing wallrides.
Plans for the upcoming season?
No plans yet, just going to go with the flow.
Final shoutouts.
If anybody who is reading this gets hurt, or a serious injury, feel free to reach out to me. It was hard at first. Obviously it's not like a broke my back or broke both my legs like Jeremy Jones but it was still tough mentally and physically. When you're in that state you never feel like you can get back to 100%. After it broke, the thought of standing didn't make sense. Now I feel so good. Whoever gets injured, have high hopes and fucking give it time. Get physical therapy and be patient.
As far as shoutouts, huge shoutout to my family for helping me recover. There was a point were I had to pee into a bucket because I couldn't get out of bed. My mom would empty the bucket... That was huge. Big thanks to her.
Shoutouts to my girlfriend Ashley Dawn. She was really supportive when I got back to LA and helped me a ton with my general life. Also, all my sponsors for totally understanding. No one had a problem with my injured status. Thanks to Salomon, Sessions, Smith, Common Apparel, Outdoor Tech, Beaver Wax, Stinky Socks, and The House.