Head Shapers: Snowpark Kitzsteinhorn
Kitzsteinhorn is home to three separate parks and a superpipe, a super solid offering for any level of rider. We wanted to find out how it all comes together, how the crew formed and what their plans are for the rest of the mountain.
How many of you are in the crew?
We are a crew of 12 guys, cat drivers, shapers, part time shapers and marketing.
Where did you guys grow up riding?
We come from many different places. Five of us grown up riding here in the area. Kitzsteinhorn we call our Living Room ever since. The rest of the crew spent their time snowboarding in France, Netherlands, Australia, Bulgaria so as different resorts in Austria.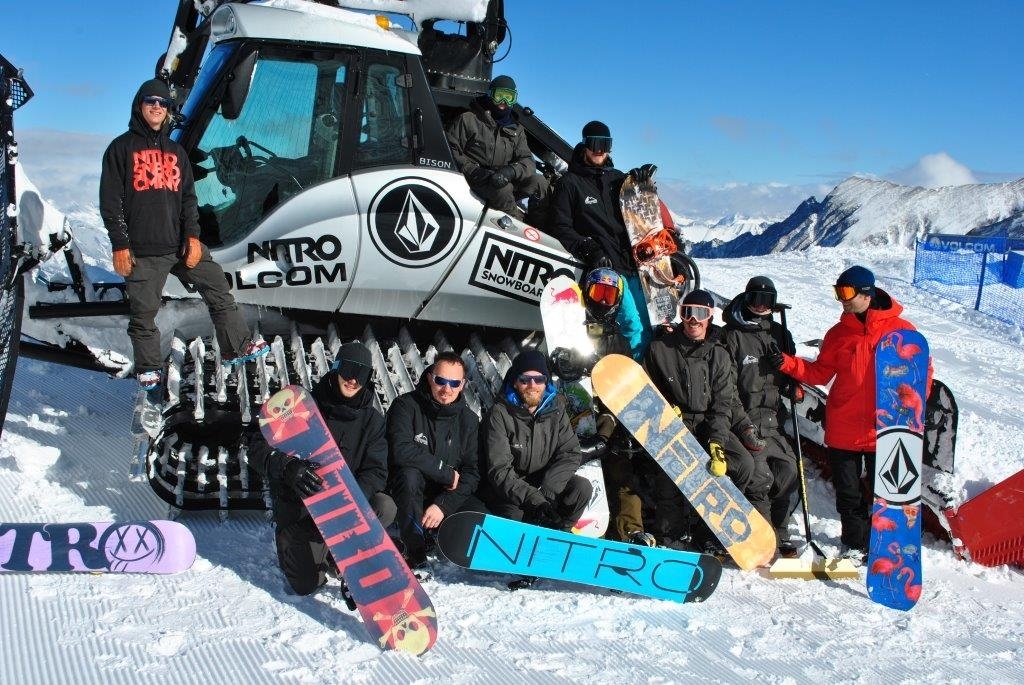 What sort of features were in the parks back then? How did they help you progress?
In the early days, the backyard was our park. We explored and built hits and whole runs all over the mountain. The first "park" at Kitzsteinhorn had one or two kickers pushed with the cat and built by hand voluntary. After pow was gone we felt blessed to ride some kickers were we progressed the tricks we learned in the pow. The first real parks we shred rails and proper hits were Absolut Park and Leogang. With the years the parks progressed fast and so we did.
What is your dream park feature?
Holy Bowly mixed with a Skate Plaza.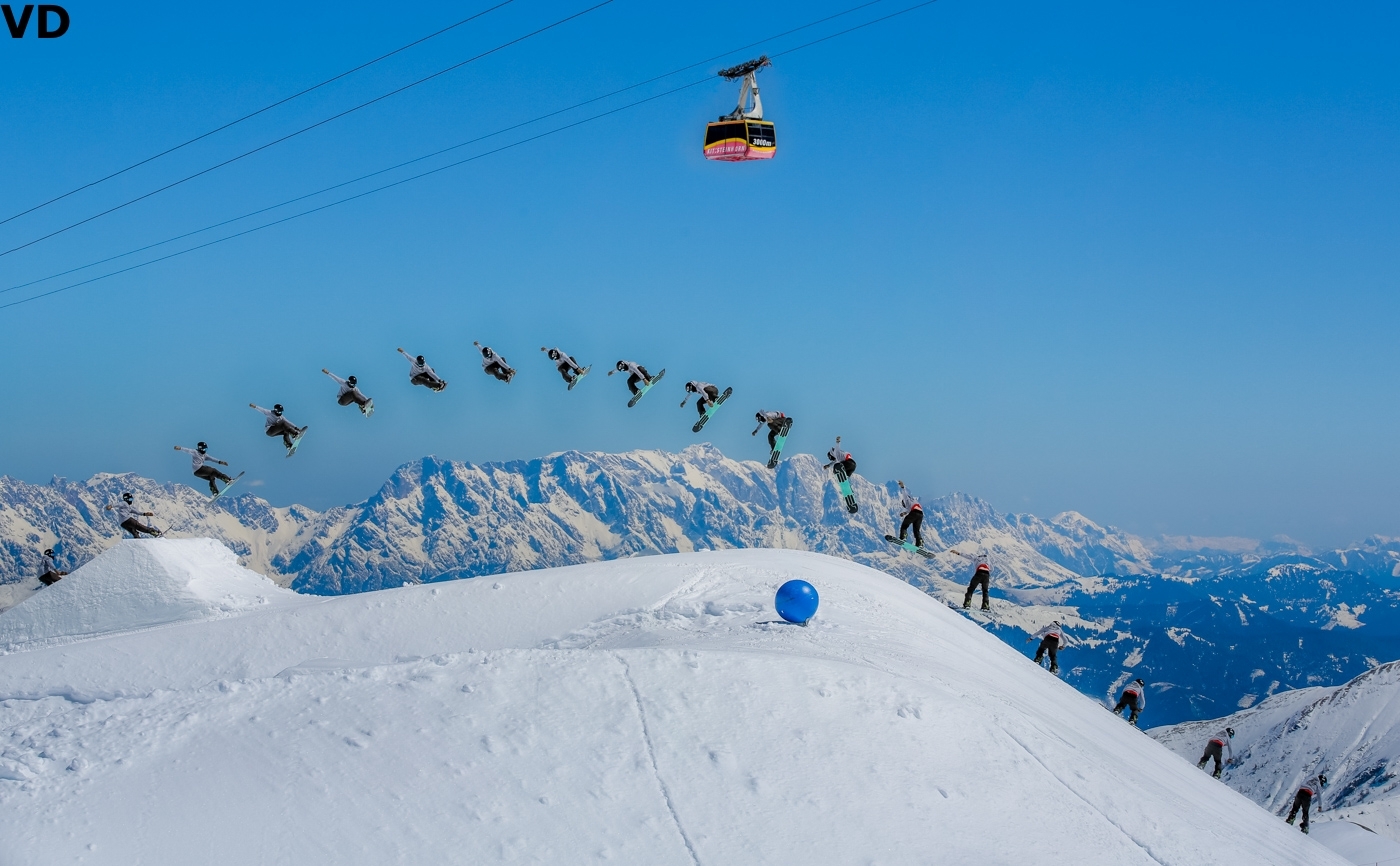 Which parks or resorts do you get inspiration from?
The most inspiration we get from our own riding and minds.. we try to create a unique and different park. Parks and resorts we looking up to are Laax, Absolut Park and US Parks. But we also get a lot of ideas from videos.
Tell us about the process of building a park - how long does it take and how much planning is involved?
The process is quite a long one. At the end of a season, it starts straight away with making snow deposits, repairing, building and ordering rails and other stuff.
Planning starts in summer and gets really serious in autumn. For the first setup in our glacier park, we need at least 40 cm of snow… The more snow the better! After the first snowfall, we are fast.. everybody knows what to do and we start straight away to push the raw forms of the park. Then, we have to adjust the plans to the actual snow conditions and make the best out of it. For use it's a never ending process, the park is alive.. it is never finished.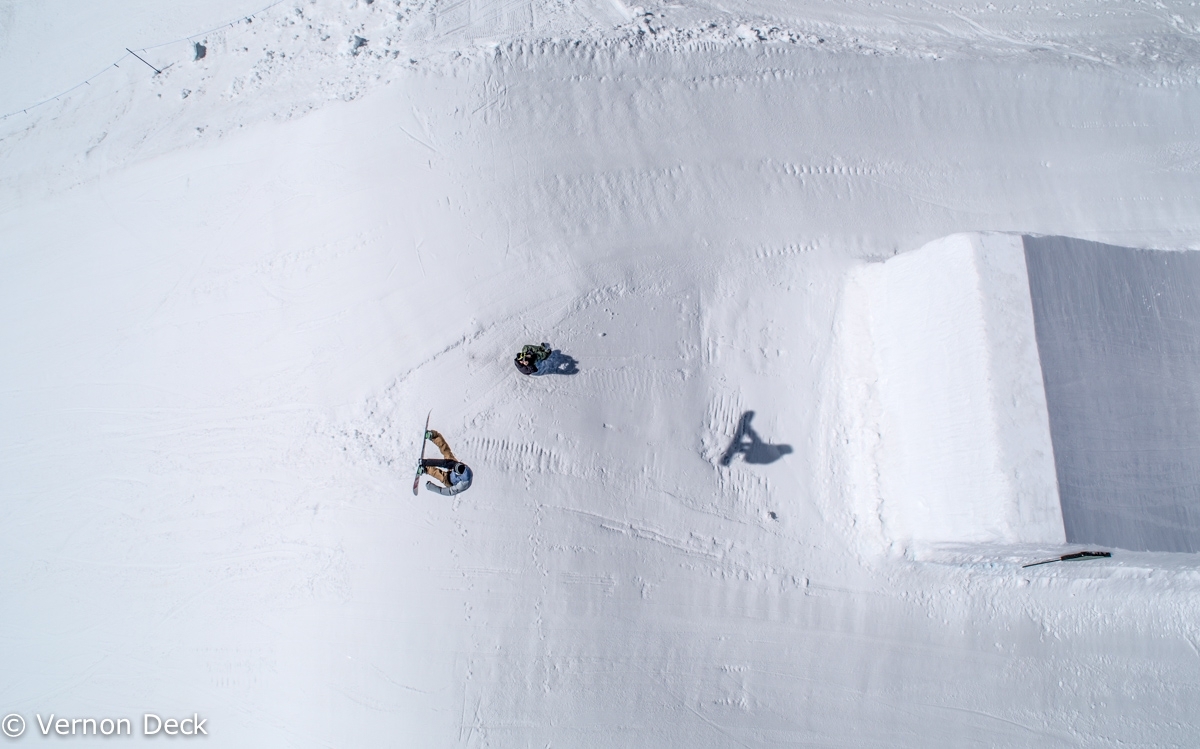 Is it difficult to provide something for every type and level of rider?
YES!! Headaches of brain carousel are present. The biggest issue is space. We just have a limited area for the park and there we should satisfy all kind of different levels. Started with Jerrys and kids up to pros, everyone should find some fun in the park. Our goals are to provide features which can be ridden by everyone.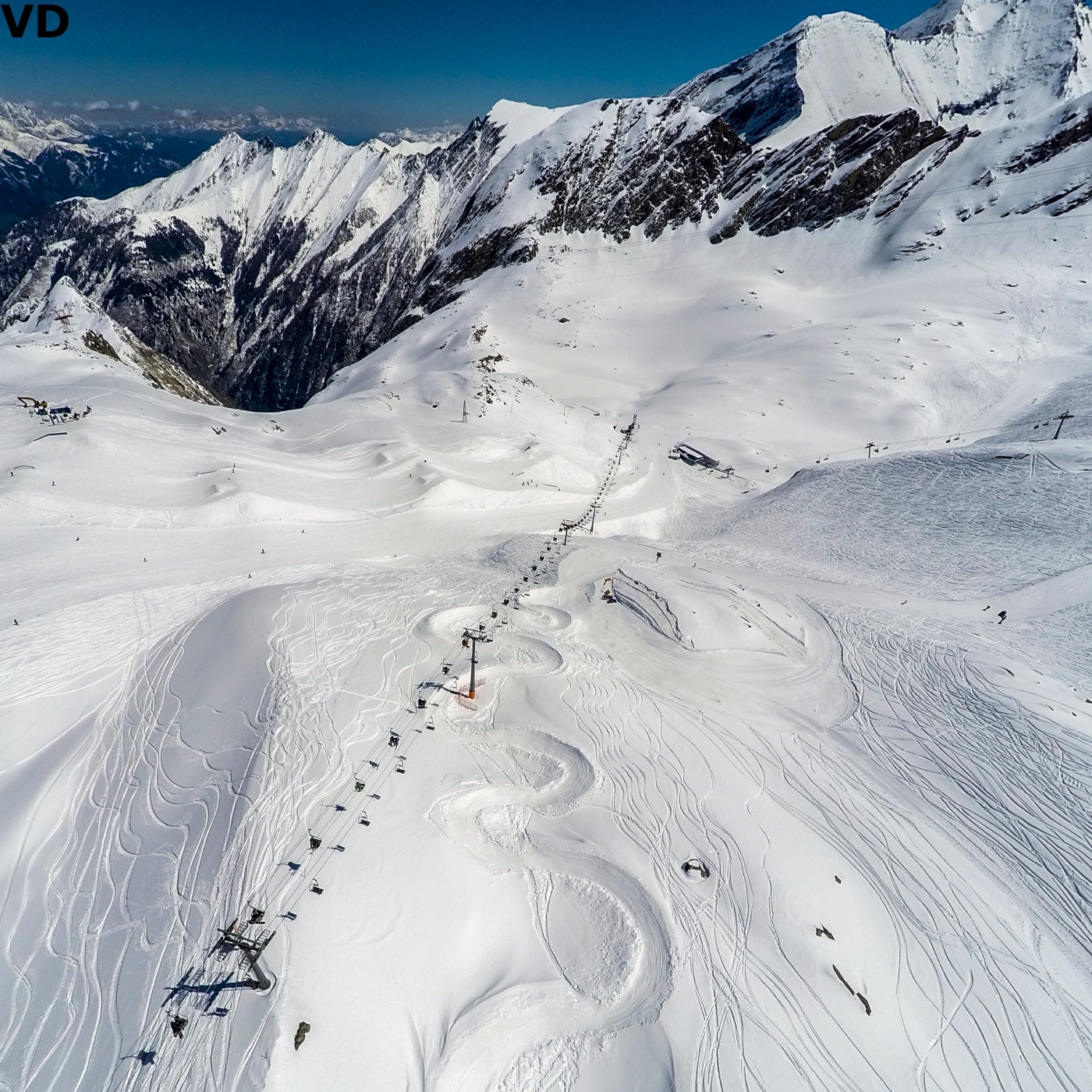 Do you take inspiration from street jib features you see in full parts? How do you bring the street to the park?
Of course.. but we hardly can bring those features in the park for several reasons. The spots in the streets are more and more real hardcore technical. They don´t offer a lot of opportunities for different tricks and would get boring soon. Also, we have to shape every feature daily, which sets us big limits.
But we try always to build parks where people can get creative by choosing features their way and creating their own unique lines.. like out in the streets.
What tools can you not go without?
ParkBully400, Bison X, shape tools and shovels
How do you learn about building new rails and features? Do you have a workshop?
Learning by doing. Build it, ride it, change it if necessary and ride it again. And, also learning from older, more experienced shapers.
When you finish a new jump who is the first to test it out?
Depends on the size ;) We used to check in every kicker ourselves. But, after a serious injury overshooting the biggest jump, we started asking better-skilled riders to test it. Thanks to those riders and the experience we have meanwhile it works out perfect this way.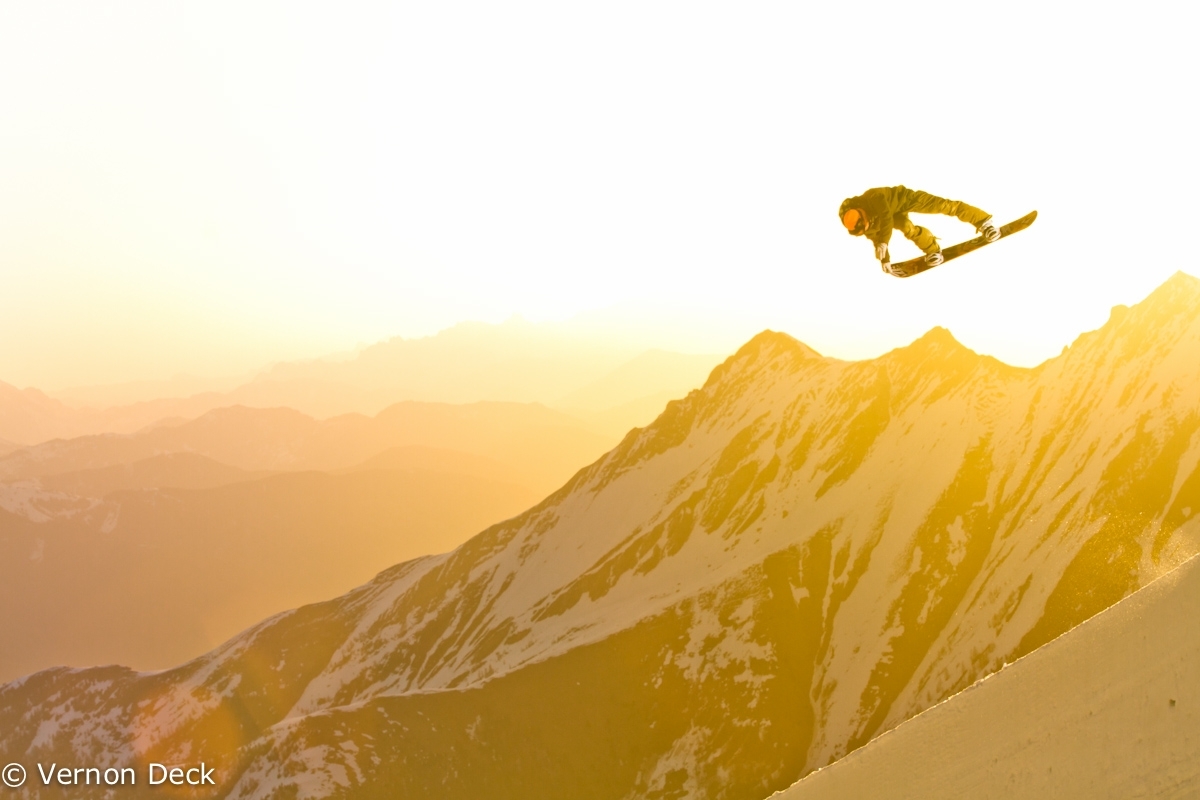 What plans have you got for the rest of the mountain? Have you got any secret stashes or hidden mini setups?
We want to have a park all over!! Sometimes we build some side hits in the dark with our snowcats. And of course, there are tonnes of jumps in the backyard waiting to get explored.
Give us 5 reasons why everyone should come to your banked slalom.
You are snowboarding.
You love to snowboard.
Volcom events are the best.
Banked Slaloms are so much fun.. in my opinion, it's the synergy of surfing, skateboarding and snowboarding.
The park is big as it can get.
The vibes are indescribable good.
The party is worth the worst hangover.
And we would love to welcome you on Kitzsteinhorn.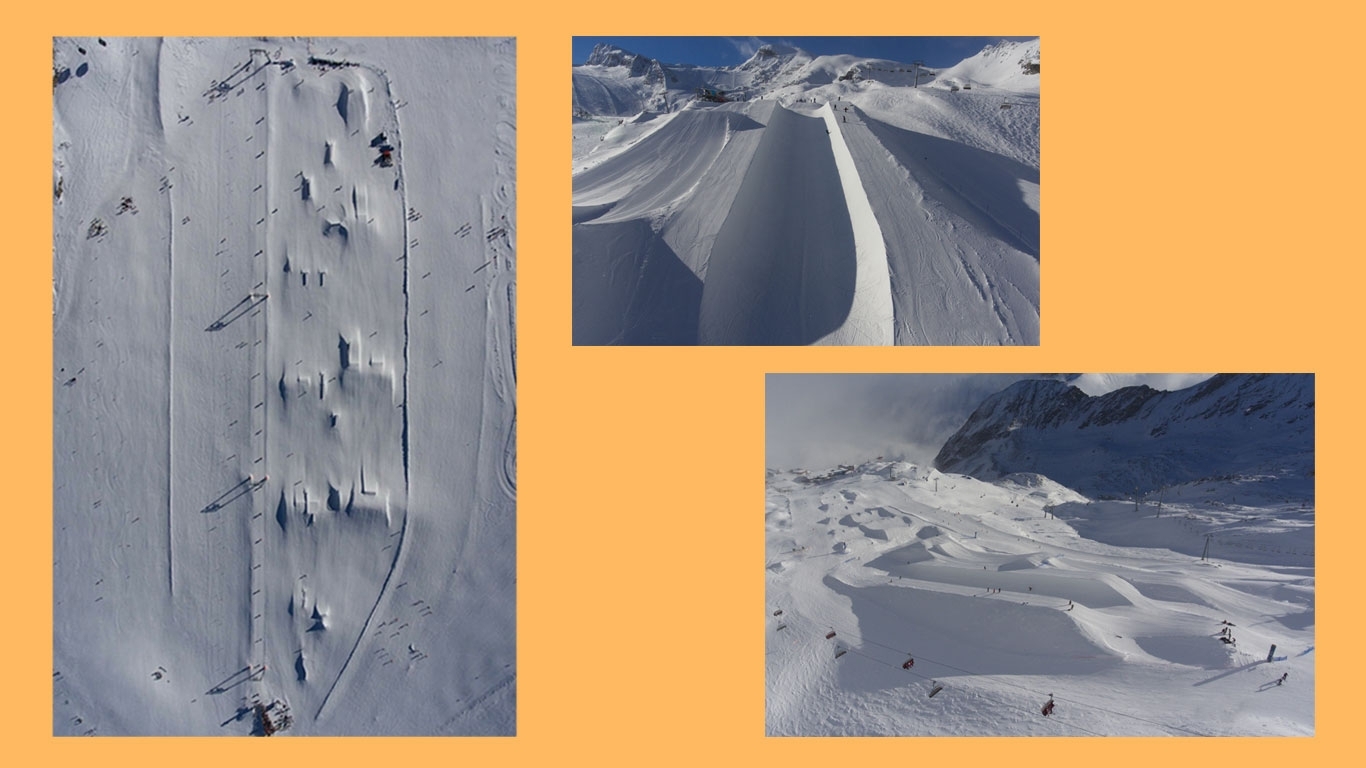 ---
Check out the park here: http://www.kitzsteinhorn.at/en/snowpark/setup and look out for more details on the 2017 Kitzsteinhorn Banked Slalom real soon.
Interview: William Sleigh
Photo: Vernon Deck
Thanks to: Martin Liebmann, Christian Horl and Jan Prokes.