Issue 17.4 Release: The Unveiling!
Behold! The final piece of the New World Order-challenging Volume 17 is now arriving in the finest boardshops worldwide. It's been a blast of a journey thus far, and the crusade is far from over, but the action will now move entirely to MethodMag.com until we meet again in ink next September. If you've missed out on the previous three issues of the Volume, shake on down to your shop pronto and get that collection up to speed before copies are gone forever.

Swiss shredder Christian Haller and photographer Dominic Zimmermann get the honors this issue, with a snap from the famed Laax pipe. As Howzee tells it:
"We were in Laax last spring doing the last shoot for Christian Haller's new movie, GLUE. Our goal was to get different close-up shots in the monster pipe to show Hitsch's unique riding style. Unfortunately, we had bad weather the whole time - either it was windy and snowing or just grey all day long - so we couldn't get all the shots we wanted. However, we at least got a few really good ones, like this revert slash on the lip. I think it's a pretty bossy move to revert slash the pipe on top of the lip at full speed, especially if you've ever seen how big the pipe in Laax actually is and how tall the walls are. I never liked shooting pipe too much until I started shooting with Haller a couple years ago for his first project, MemoiresMemoires. Hitsch is by far my favorite pipe rider because of his style, which is often imitated but never duplicated."
The new(est) testament features the following pilgrimages: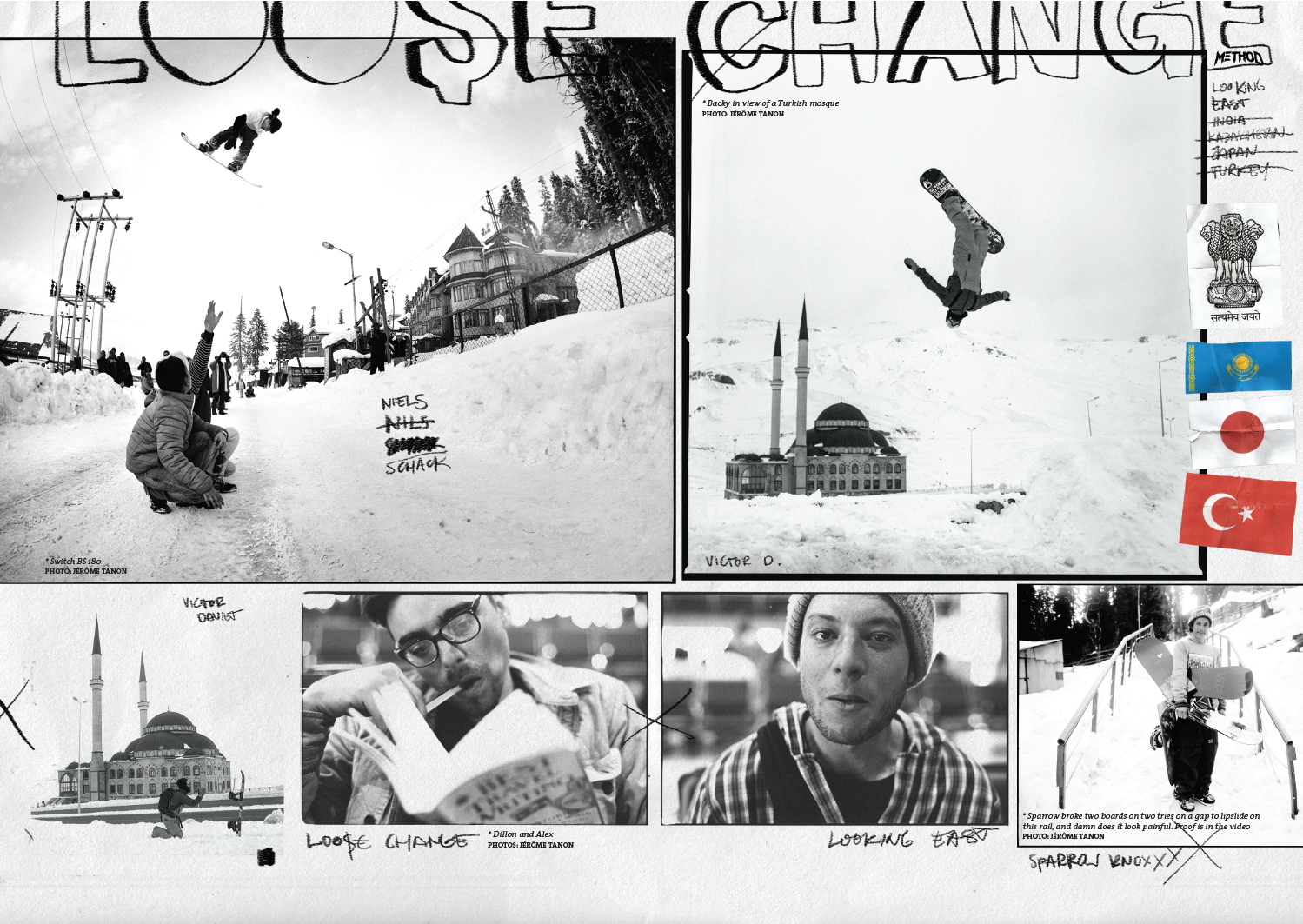 - Loose Change: Looking East - A trek through Turkey, India, Kazahkstan and India with Sparrow Knox, Niels Schack and crew shot by analog craftsmen Jerome Tanon and Perly, and written by Dillon Crosilla.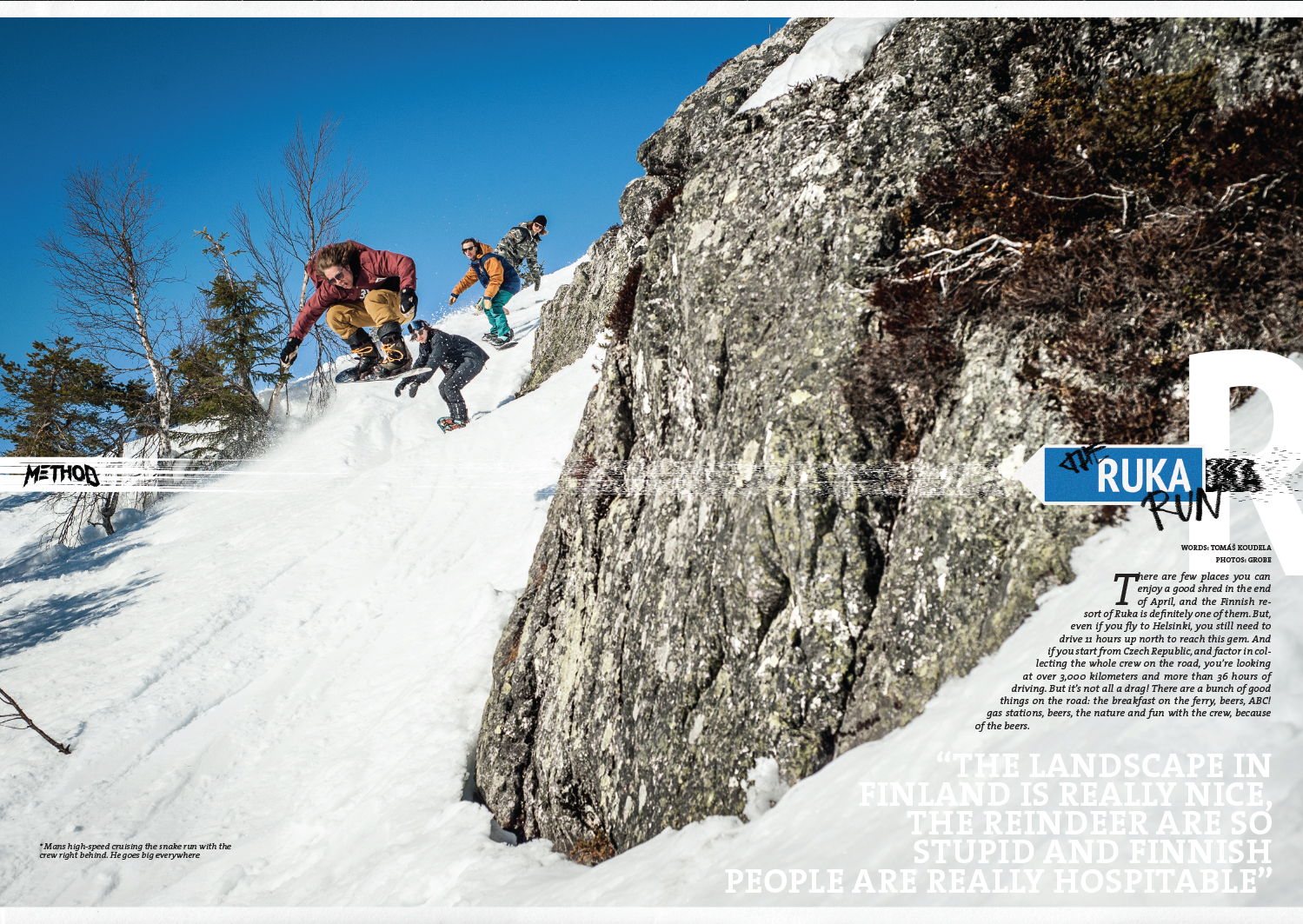 - The Ruka Run - The Horsefeathers gang rounds up a good time the ol' fashioned way - a cross-euro road trip to a no-frills hill.
- From the Journal of Aurora Boardealis - A selection of rider entries pulled from depths of the Sierras during the making of Warp Wave's latest film, Aurora Boardealis.
- Adapt and Conquer - A decade and a half in the game as a pro rider, Darrell Mathes is healthier than he's been in years and halfway into a Vans part rumored to rival his best yet.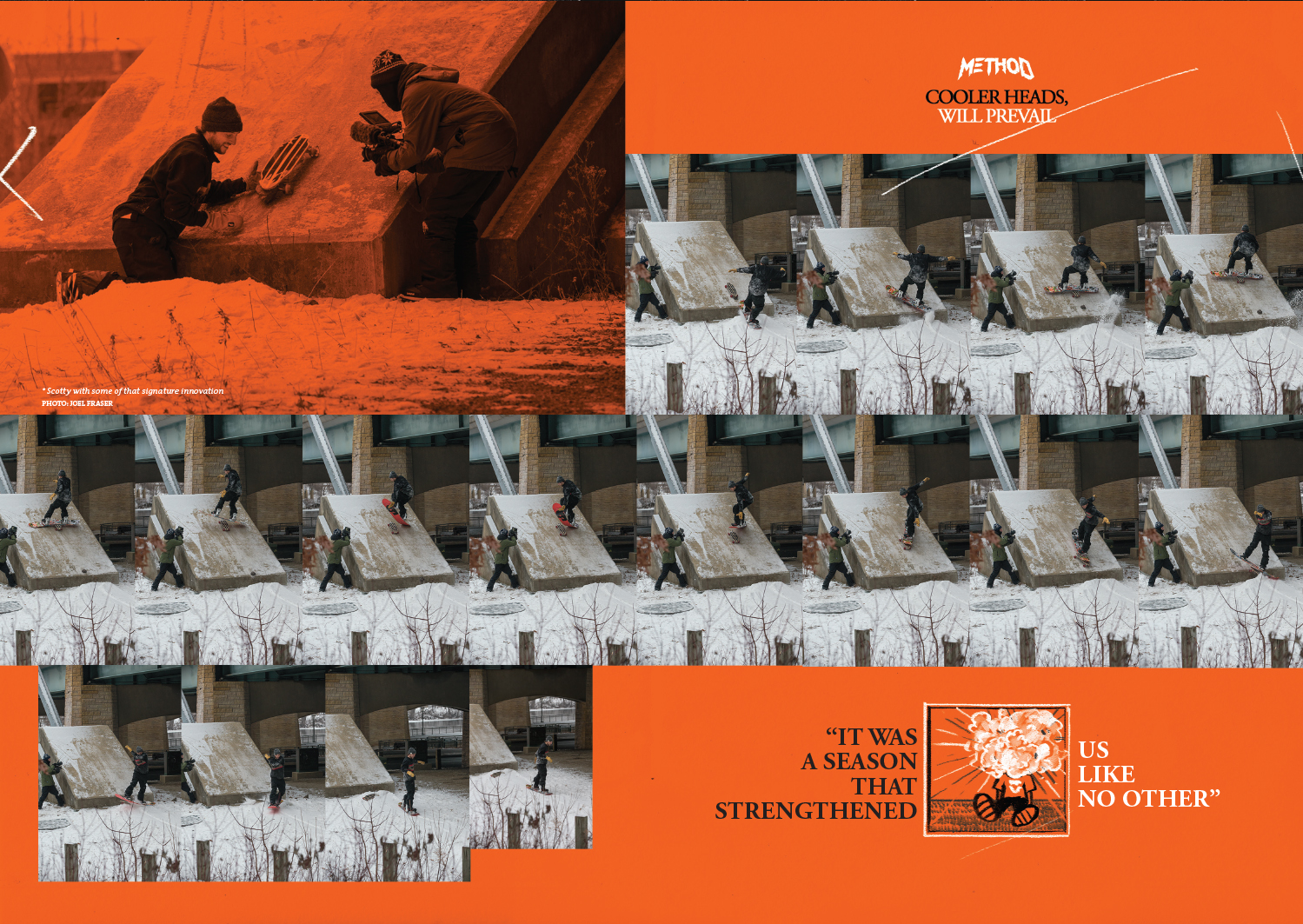 - Cooler Heads Will Prevail - Ya can't win 'em all, but if you hang in there, hell, anything is possible. Johnny O'Connor and Scott Stevens reflect on the peaks and valleys reached while globetrotting for Union's "Stronger".
and personalities: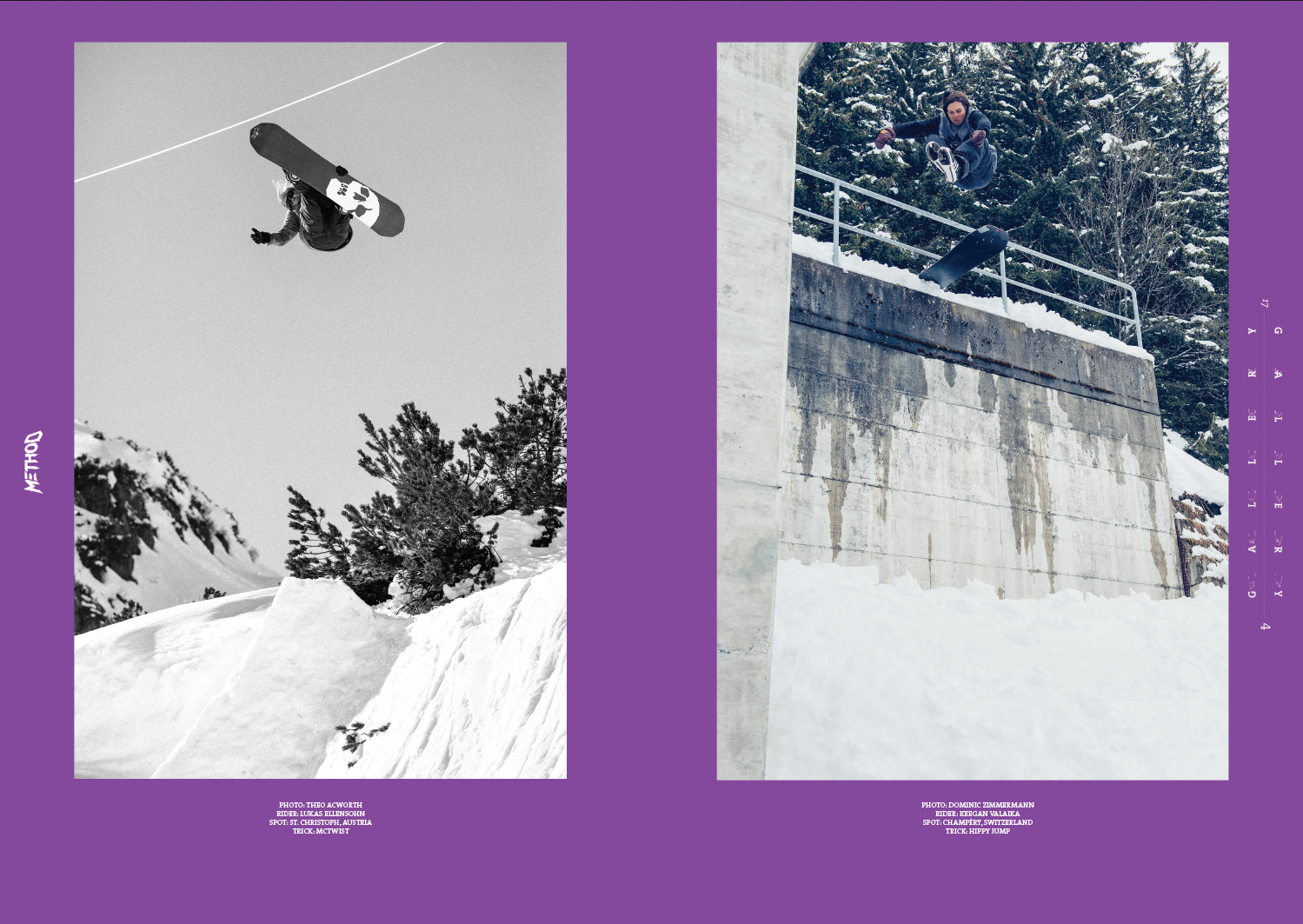 - Analog My Portfolio from Toni Kerkela, Eero Ettala bones out, Torstein Horgmo and Sam Taxwood crunch numbers, United Shapes, adidas 3:00 AM, Jeremy Jones' No Words for the Way Down, Ham City Slammers, Eastern Bloc negotiation, Andrew Brewer - the artist, Fawcett Flashback, Danimals, Mans Hedberg, Marc Swoboda, Austen Sweetin and many many more…
To subscribe to METHOD MAG click here