Kitzsteinhorn Park Crew Interview
If you've ever been to Kitzsteinhorn you'll know that the park is one of the best in Austria. But with so much snow early season the boys had their work cut out for them to get everything ready. We hit up the head shapers Martin Liebmann and Christian Hoerl to hear what they've been building in the park so far this winter, and which events you need to get in your diary for the last few months of the winter. Plus there's a bunch of pristine park photos to help you get frothing for slushy park laps with the homies. This place looks insane. That's why we might even be planning a visit their ourselves. But we can't tell you about that just yet.
Early season the amount of snow was pretty insane, how did you deal with that?
We were building the biggest and most creative glacier park ever since. On opening day, we had to free it from 20cm of pow. That day my hope was rising that it will be a winter for the books! Of course, all that snow gave us a lot of work to do. If it snows that much you have to save the park from sinking into the snow.
What are the snow conditions looking like now?
The conditions are perfect. Tons of snow means tons of options for us to build new features. Our Park counts around 50 obstacles right now.
Were you able to build any new features in the park because of the amount of snow?
YES! We love building new features. We have exploited a new small park named South Central. It's in the line of the six-man chairlift. Also, we built a new area in our central park including a big hip (below) and some rails.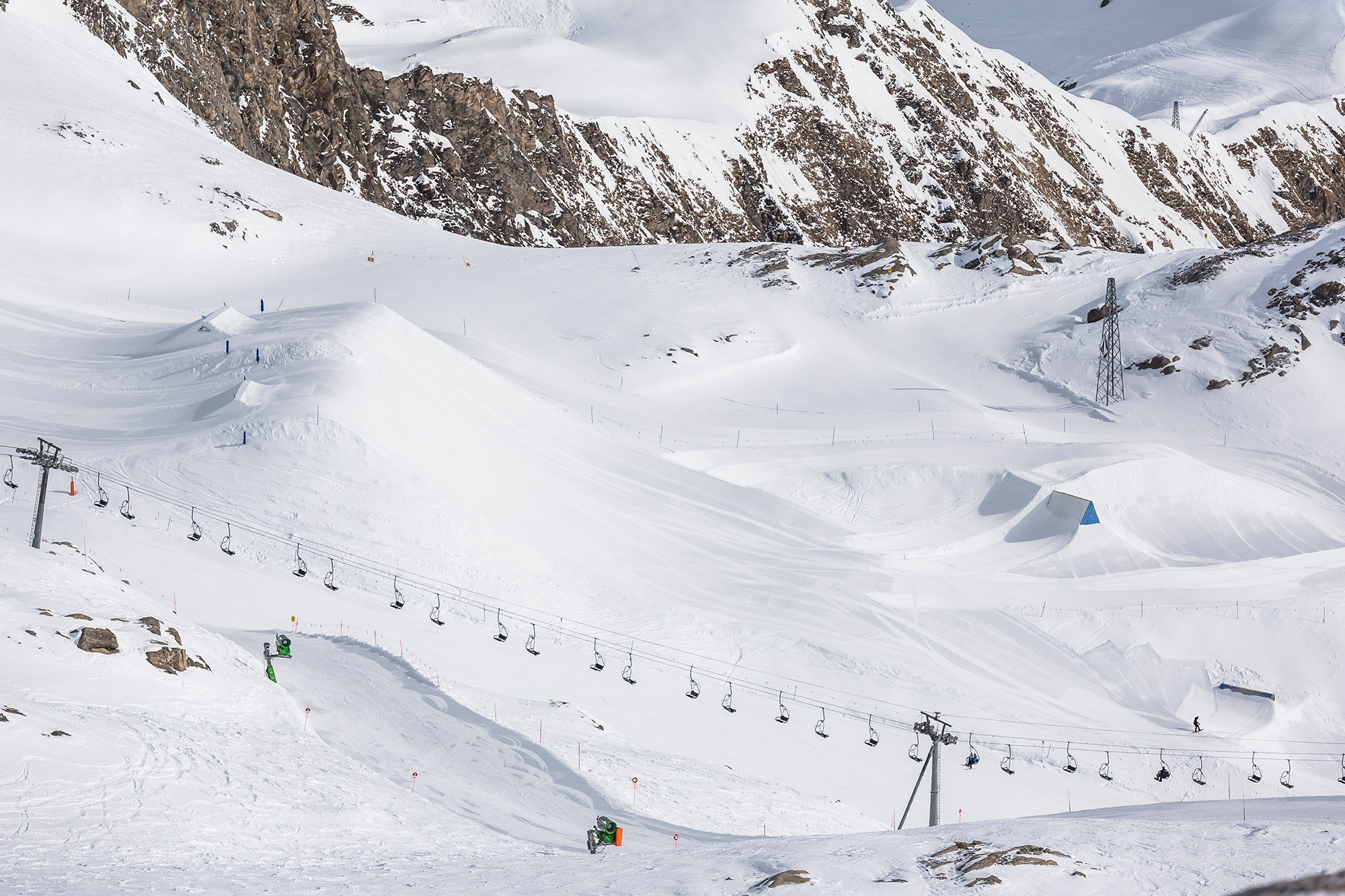 What's the best feature in the park right now?
I love to ride hips!
How long does it take to build the Banked Slalom course?
The Volcom Banked slalom we build in about 2-3 weeks. Luckily we have one of the best bully drivers ever with Ali Zehetner and many volunteers!
Any surprises we can expect in the banked slalom this year?
Hopefully, me, winning this thing!! Haha. no big surprises, just a faster course, better weather and bigger party!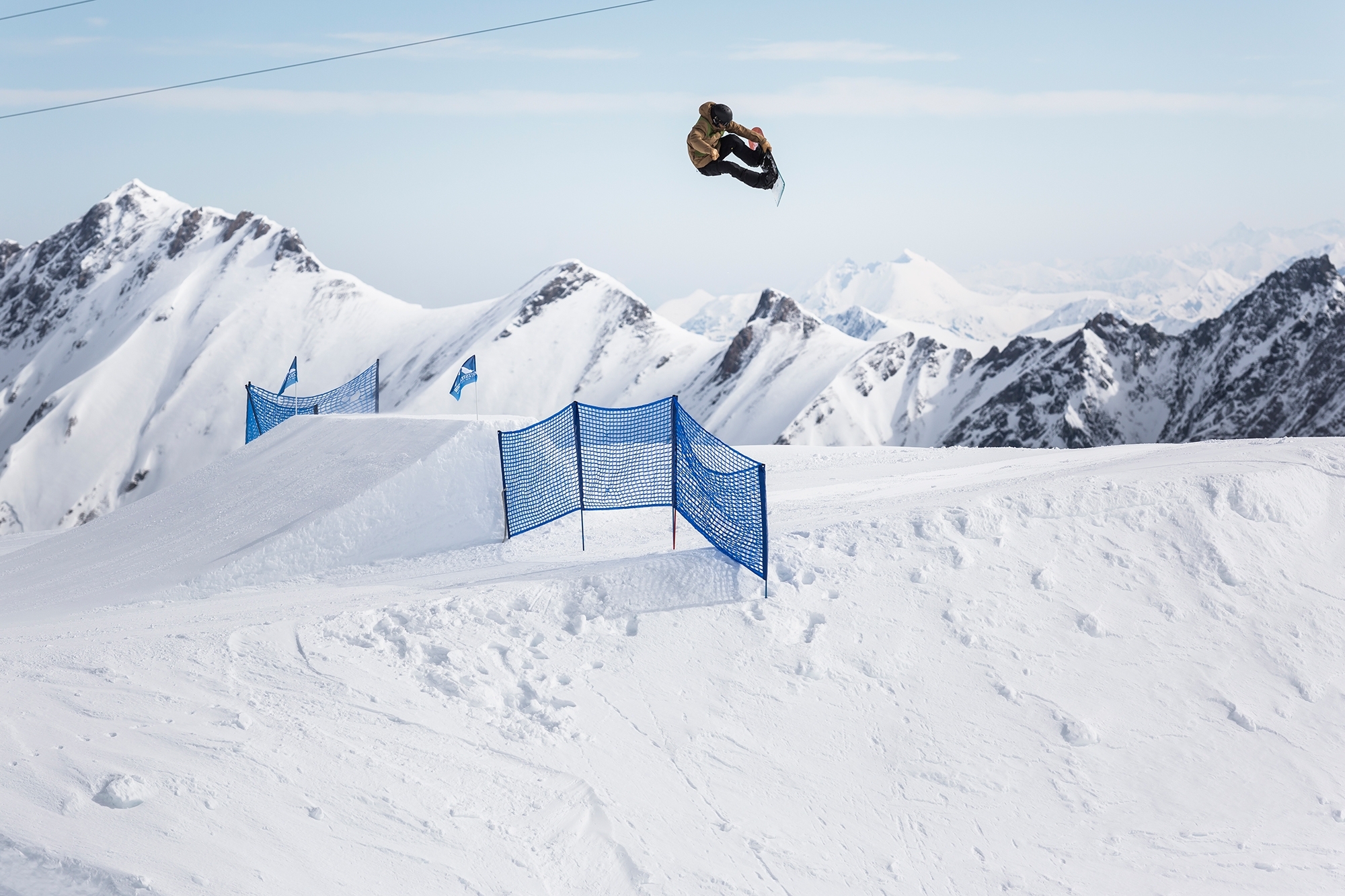 How long will the park be open this winter?
The parks planned to be open until the 6th of May.
Are there any other events we should put on our calendars?
Beside the Volcom banked the World Rookie Tour Finals will go down from 10th to 15th April with the world best rookies competing in Slopestyle and Halfpipe.