Riksgränsen Banked Slalom 2017 Recap
[Above: Mons Roisland blasts his way to victory in the Senior Men Category]
All photos by @bernstal. Words by @freddiefruhstuck
Last weekend I had the pleasure of attending the Riks Banked Slalom for the 2nd time in my life. Last time I was this far up north was in 2014 and I couldn't wait to be back.
Volumes about the magnetic pull, light and many moods of Riksgränsen's mystique have already been duly documented by word slingers of a much higher calibre. So, do your research or simply take it from me; Riksgränsen is a must-see.
2017 marked the five-year anniversary of Transition Magazine's frontman Anders Neuman's brainchild. Reason enough to head north. Add a 24/7 bluebird weather forecast, rumours of record snow and no less than three perfect quarter pipes scattered around the resort to the mix and you're out of excuses for not going.
Not to mention the rare chance to reconnect with old friends such as Björn Lindgren, Knoddas, David Söderberg, the Narvik and Tromsö crews and all the other cold season arctic shredders up there that confront and endure minus 25 Celsius temps throughout the dark season, all for the love of snowboarding.
Actually, some of the best riders in the world come from Riks. How so you ask? Because years of honing your skills on anything from blue steel, via crust to pow to spring slush while trying to hit a single feature ONLY inevitably turns you into a whirlwind of a snowboarding chameleon.
Anyways, I digress.
Friday was the first day of competition/qualifiers and what a shocker it was for spoilt alp-cruisers like myself. Zero powder or cat-track wide banks groomed to perfection us central-Europeans take for granted. Instead, what awaited us was a raw course, sometimes no wider than your board, brutally icy and bumpy. Challenging? Hell yes, but still so fun and when you see kids blasting through & smiling the only option is to suck in the gut and man-up.
Thanks to the exceptionally outstanding 100% techno-free playlist turned up to 11, blaring from the bottom to the top of the course, (courtesy of Neuman himself-please insert your playlist here Anders) all the technical difficulties of the course were overcome and testosterone was brewing. Those anonymous fainthearted few who complained about "Too many guitars" please do us all a favour and go a Kygo Guetta show instead next year.
Come Saturday the course was slightly friendlier (thanks, shaper crew) and actually started to be more a source of amusement than fear, hah.
The usual suspects were all on point. Goofy foot Hampus Mosesson was clocking impressive times (Hope you sell them boards as fast as you ride them Hampus) and so were Terje, Pontus Staahlkloo, Björn Lindgren and Mons Röisland.
The opening bank caused many riders grief, but after that, it was mostly semi-smooth sailing. My own confidence level was about as high as that of a fragile turd just set free into stormy seas before my first training run. Surprisingly though, the turd grew more and more robust for each run.
As someone who's had the privilege to attend no less than five other Banked events down in Europe, I must give the Riks event props for being the only event running the comp over two days. This allows for course improvement, more training runs and higher attendance. Bravo, an example to follow.
Another thing that stood out was the surprisingly high number of kids and girls doing the comp. Recruitment is not just well but alive and kicking up north. Go Sweden!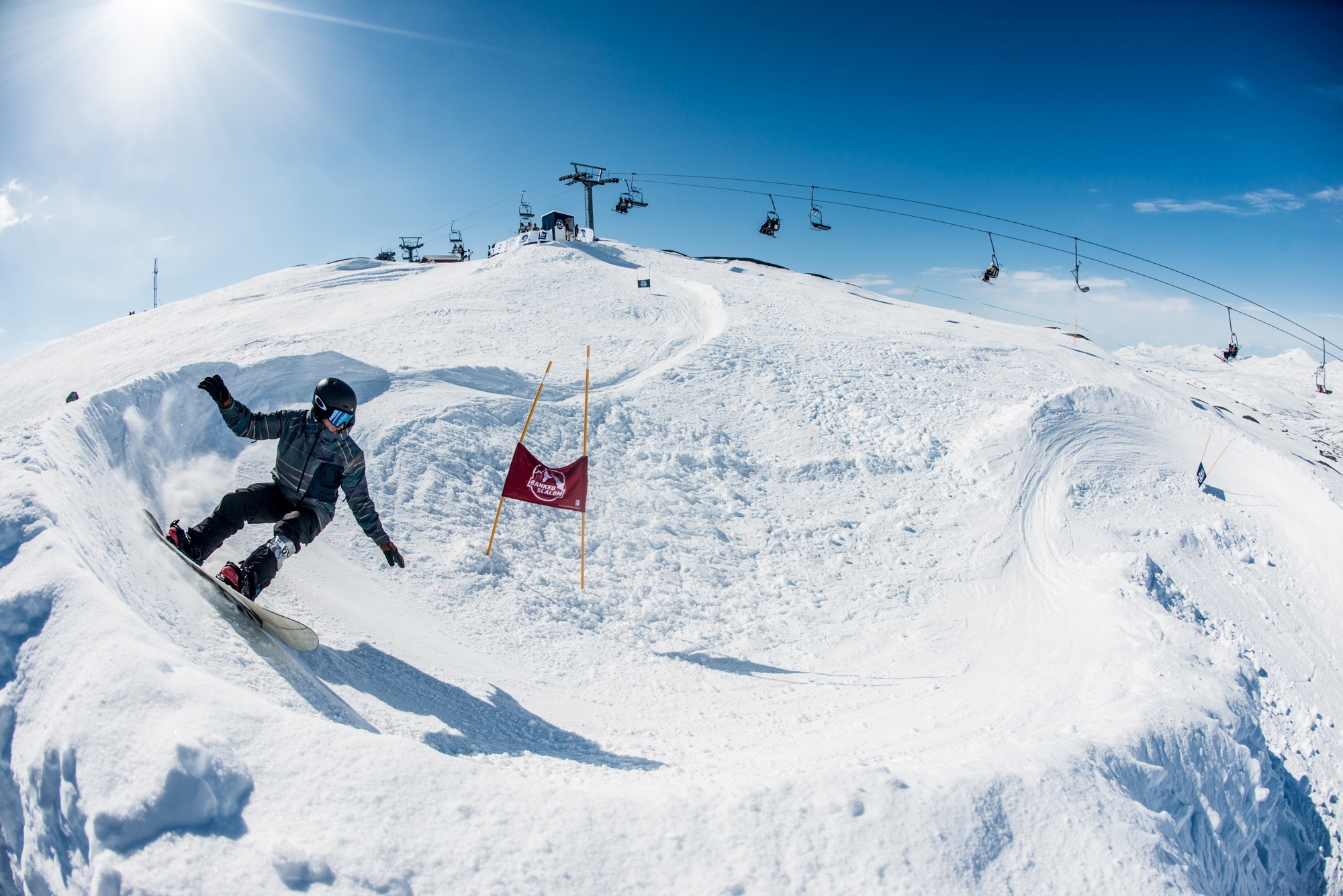 In the end, the grand old man but still so oh-so-young Terje Haakonsen won the Master division and fastest time overall, closely followed by young buck Mons Röisland, winning Senior Men. Props to Pontus Stahlkloo for winning the Grand Master division, although you're too fast/fit/talented to belong there, haha.
Huge thanks to Anders Neuman, Transition Mag, Riksgränsen and snowboarding. There were simply too many beers, funny moments and highlights to even try to start listing them here.
Why don't you go check for yourself?
Results: