Talking Signature Vans Boots with Benny Urban
Unless you've been hiding away from the snowboard world lately, you're most likely aware that Benny Urban just released a signature footwear line with Vans, including boots, skateshoes and of course snowboard boots. Not many European riders have had that opportunity with Vans and we're thrilled that this is happening for Benny. It only feels natural when you look back at what he's given to the snowboard world in general. Anyway, this event was just a good reason for us so to call him for a quick catch-up. This is a little chit chat we had about what's new for Benny these days...
Interview: Justin Dutilh
Photos: Matt Georges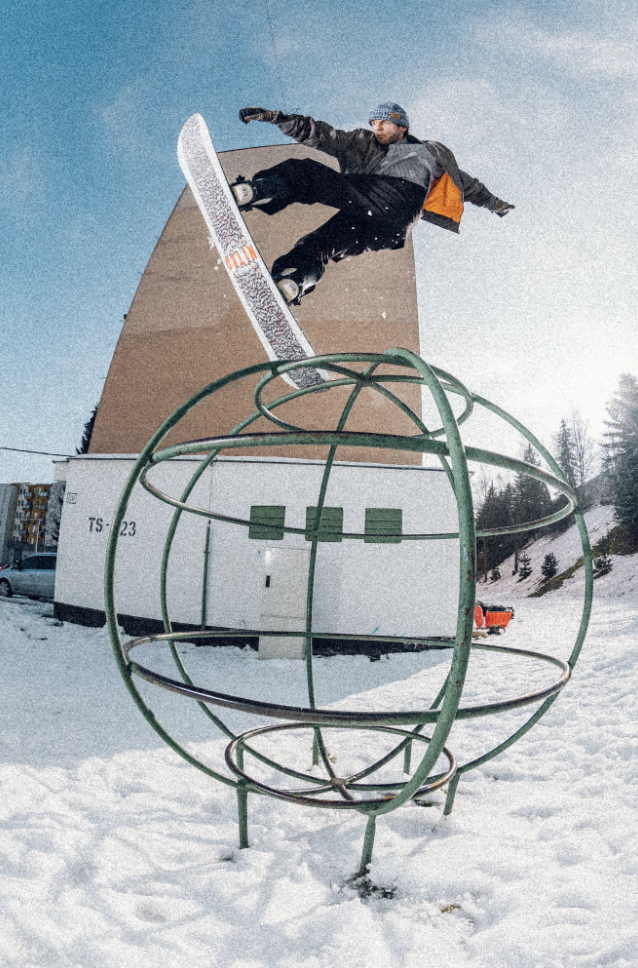 Hey Benny, what's new? I guess you officially have a new signature footwear line with Vans now.

Oh, yeah, I guess so too. It's out officially. It's cool. I've been working on that for the last month or so. It's been pretty intense figuring everything out between the demands from Vans side and our creative vision on it with editing and music and overall concept. And I don't know, I've been handling quite a lot on my end like for the shop activation. Mostly because those dudes are my friends. We curated some content for the skate shoe as well, which is coming out soon. Like a longer photo story, so to say. We were shooting some skateboarding in Innsbruck with my friend shooting some 16mm. A lot of Vans related stuff. And now I'm happy that everything is coming out. So yeah just chilling in Innsbruck at the moment. It's still summer here and we're expecting our first baby in two weeks. So, you know, just waiting pretty much.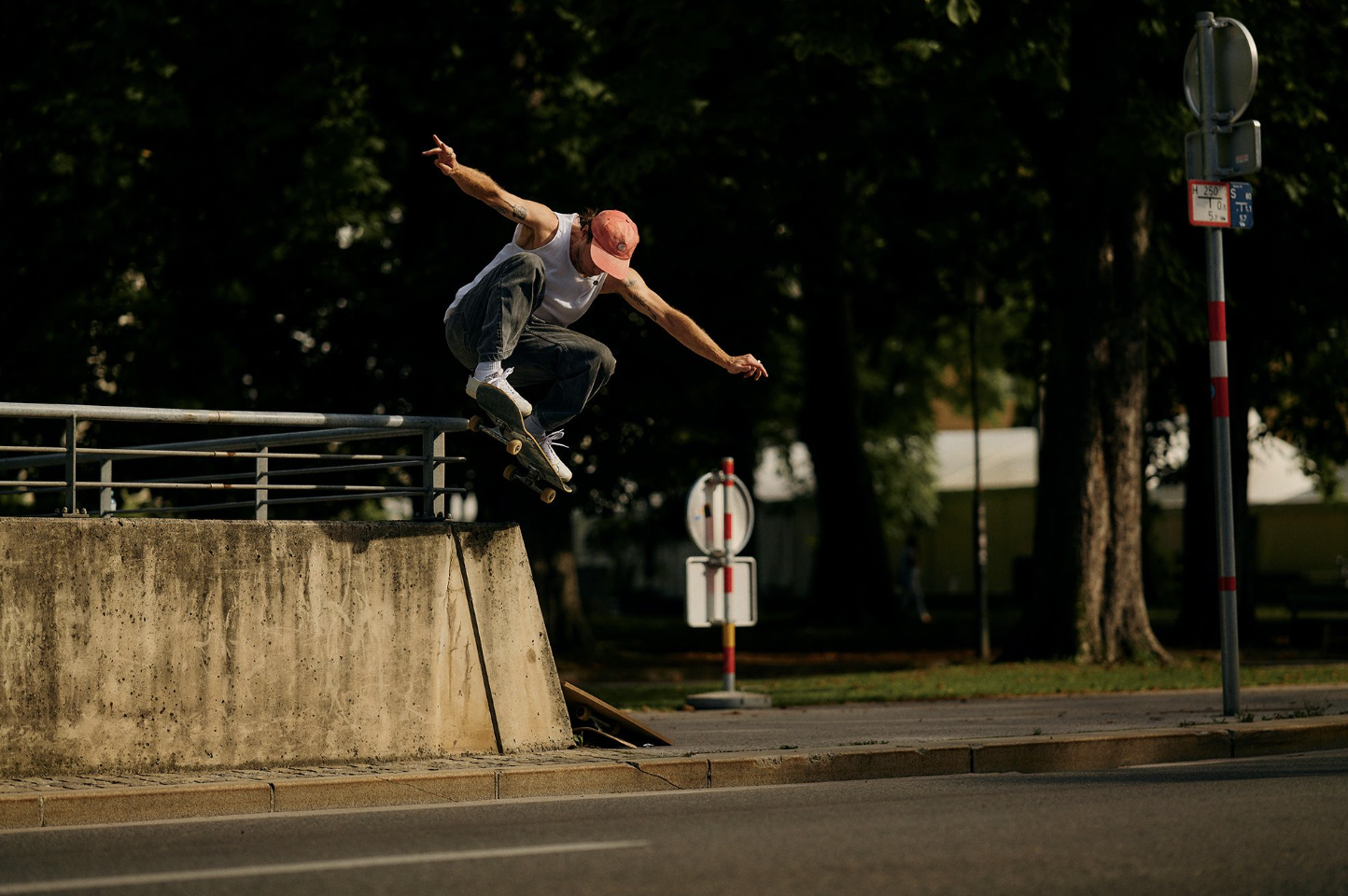 Oh cool! You're having a lot of new stuff this year.

*laughs* Yeah. That's a lot of pretty exciting stuff happening all at the same time. So I try to keep a cool head and not get distracted too much. I mostly try to think of what's important and what's not.
Did you still find some time to celebrate, though?

Yeah! Sure we tried. I mean, I was enjoying all of it of course but nothing in terms of getting wasted until six in the morning. But I don't know, for me, celebrating was more like having all the people at the shop activation and skating with them. Seeing everybody there. That was part of my celebration I think.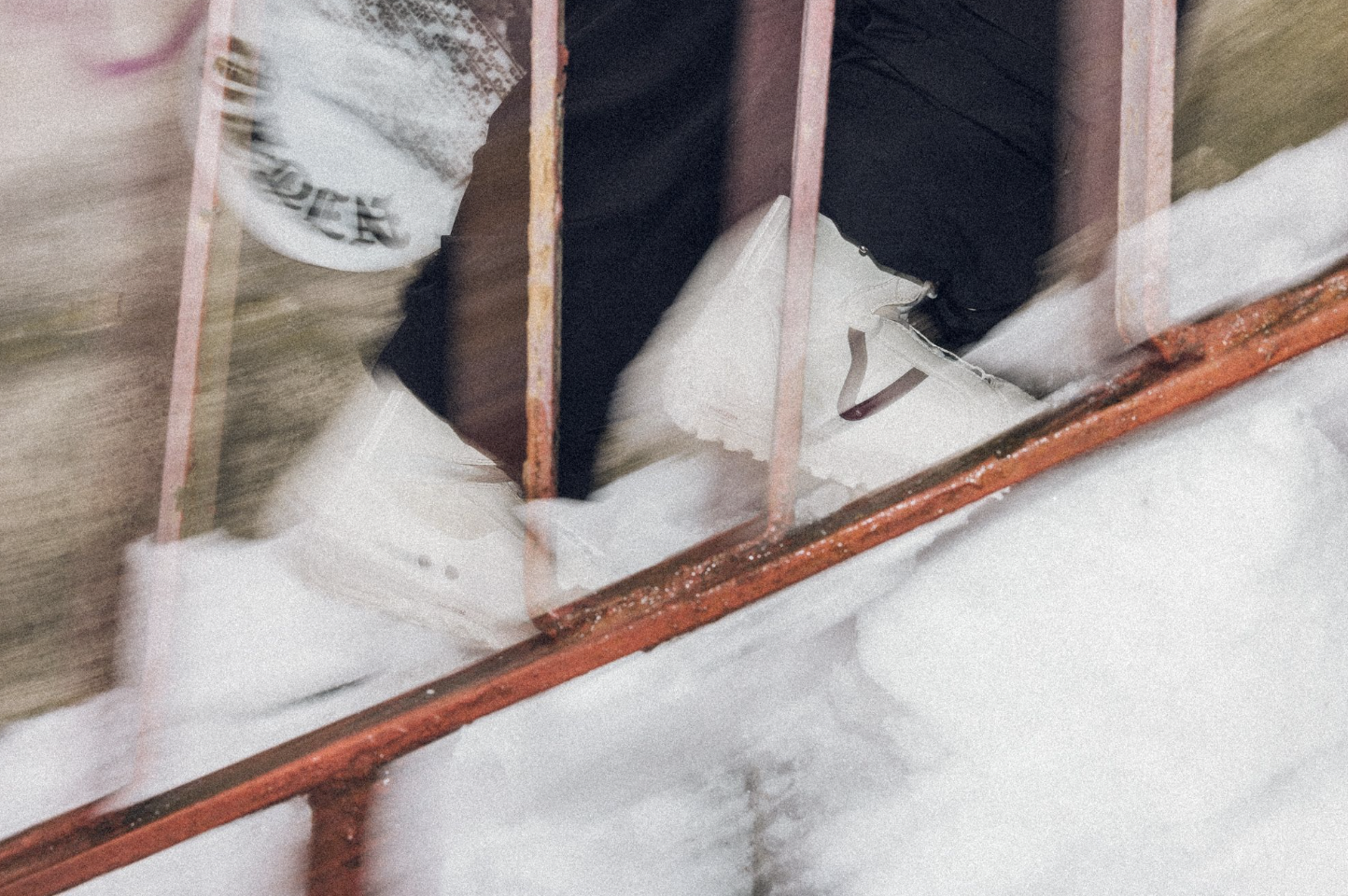 Well, that's cool. So, how does it generally feel to be wearing boots and shoes with your name on them?

It's still pretty crazy, to be honest. I don't know if I have fully processed it yet. I mean, the most crazy part is when my friends are wearing it. I don't know when I put them on it feels wild that I was part of the design process, but I'm not telling myself: "yeah, I'm the shit" you know. It's more like it feels super crazy somehow but when I see it on my friends, I realize that it's reality and I kind of understand that it's true. It definitely gives me a little grin.
What do you think 15-years-old you would say about that?

It's for sure been kind of like an unspoken or subconscious dream. Never thinking really that it would become reality, but subconsciously maybe hoping for it. But my 15-year-old me would probably say: "Well, that's a long way to go still" *laughs* And it was for sure! It's been over 17 years. 17 years trying to chase something that I love I guess.
Do you think he would buy these shoes if he came across them at a shop?

It depends if 15 years old me would be into the type of stuff that a 32 year old guy is doing.
Yeah, I guess. That's a "no" then… *laughs*

*laughs* Probably. I don't know. Also, I definitely tried to create something which is a bit more for adults I guess. Like adult fashion or adult snowboarding, adult skateboarding and not so much aim for the teenage target group.
Yeah, it makes sense.

Also, I always forget it's a product that people sell and you have kind of some influence on which target or consumer target group you want to sell it to in terms of your decision on the design. I just tried to do something that I like and would personally be stoked on and hope other people like it as well. I didn't want to create something for the product that other people would like.
So what was it like working with the Vans product design team? Did they give you some hints on how to make a product that you like and that would sell at the same time?

Yeah, 100%. There's quite a lot that goes into creating a shoe. It was amazing. Those guys are actually professionals at what they do. They're so good and so helpful because the options are almost endless with fabrics and colors, and they are so experienced in what works and what doesn't. In terms of colors, they were for sure giving me intel on what they have done with similar color directions in the past. Telling me that it was too poppy or not poppy enough and how some shoes have done in terms of sales or whatever. So they were telling me: "you can do whatever the fuck you want, but just to let you know, if you go with this color, it would probably sell way better."
So it was like a back-and-forth conversation. But those guys are really, really good at their job. I mean, the guy that I was pretty much doing it with is the main skate footwear designer. He's the one who created the Gilbert Crockett Pro, the shoe, and all the colorways too. He also did the Kyle Walker shoe, for example. When I first met him, I was a little bit starstruck because I love his work, obviously. Then it was super nice to work with him.
Cool! So what's the drive behind bringing back the old Vans logo?

Well, I really was hoping I could do something different on a boot. I was really honored with this opportunity, and I wanted to treat it with as much respect and care as I could possibly do. So I really, like, sat down and started thinking like: "Fuck, what can we do here? Is there something we could change? Is there something with the resources we have to create something fresh?" Then I was just sketching around to see what we could do and was using old logos on a snowboard boot. I sent it in, and they were pretty stoked about it, but right away, they told me not to put my hopes too high. The only logo that is authorized for the snow category, is the classic side stripe. The one that we all know. They had to request it and send it to the legal department for them to approve it. Apparently, they have tried in the past and it didn't work. But I guess even the people at the Vans legal department thought that it actually looked pretty fresh with the old logo. So two weeks later, they hit me back saying that we were good to go with the vintage V sport logo. This is where it all started rolling, and I got so excited about it.
Nice. It's cool to hear about the insides of designing and stuff like that.

Yeah, it's quite special. The stuff they do over at the Vans design department, would be a cool job. I mean to do and help bring visions to life with people who are out there doing it.
Did you go over there and like work with them or did you do it all over the phone and stuff?

We did it all through phone calls because when we started designing it was still COVID. I couldn't go to the States. Once the first sample pair showed up at their office, they sent them over to me in person, and I got to check it. We did a few little updates with the colors and that was about it. It was pretty much right from the get-go.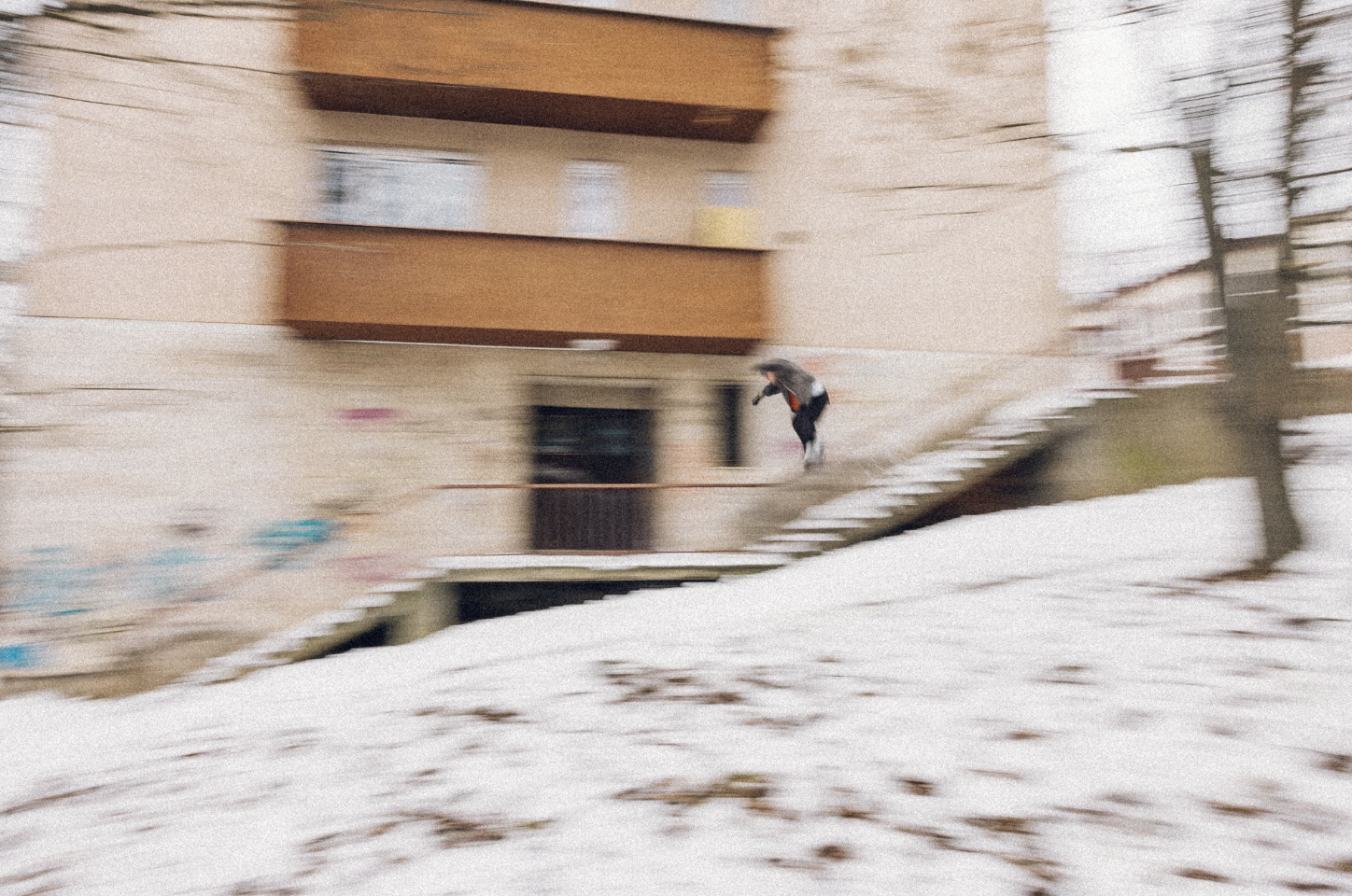 That's cool. So the first time you actually met the Vans guys with the new boots was this winter when we were over there for the VANS HI-STANDARD in Brighton?

Yeah, it was the first time I saw them since COVID and finally reconnected. It was quite special because it was a new chapter with Vans for me at least. I get to go to the States and as a European boy with my signature boot. It's kind of a new chapter for sure. It was beautiful. You were there, too. I mean, we got to have a blast because the snow was just insane. More than anything, I was just chasing good snow and just riding for joy.
Yeah it was pretty amazing. Speaking about riding, what's this film project you're working on?

So two years ago, when Vans approached me with the opportunity to create a signature line, the first thing I thought was that I wanted to do something to legitimize this. Because this is my work and what I love to do. I mean to create snowboard videos or snowboard content and come up with projects and films. So I asked if we could do something that goes along with it. So we started talking about a part or a conceptual video or whatever. And last year, when the first samples were out, we started filming for it already, and then we had some issues with where to go with this because we weren't sure if we were going to release everything this fall. And there might be another line dropping in 2024 so we thought we should probably save most of it and go into it another year and then drop a video, which is hopefully a bit stronger or more interesting than just a one-year project. So we decided to do that and just release a little teaser 'slash' good commercial video.
How did you feel getting back at filming again after your knee injury?

I was really shaken when I hurt my knee for sure because I already knew that the boot was coming out. When I twisted my knee I had already started the design process and I wasn't sure if I was going to be okay in time to film for it and to produce some stuff for it. I was so, so happy when I got the diagnosis that I should be fine. I started working out pretty intensively and working on taking my injury seriously. I just didn't want to waste that opportunity. Then when I got better I just tried to snowboard a lot. I was taking it super slow though. Just riding, riding, riding, taking it super mellow for 2 to 3 months, and then when the snow was falling and it was go-time I was luckily feeling pretty good. But for sure there's a new layer now. The risk and reward thought process is more there than ever before. *laughs* Now I ask myself more if it's going to be worth it or not.
Yeah, you're becoming a father too.

*laughs* Becoming a father and also I really don't want to be hurt again. There are so many cool, creative ways of snowboarding that you don't have to take these crazy risks. There's a risk anyway, with creative, small, playful stuff. I personally want to try to find a good balance and go more in that direction.
Yeah, well, you've achieved a lot already. But still, I imagine you have more things you would like to do in snowboarding?

Thank you, Justin, it means a lot. And yes I would like to. Well, as a rider, there are always new challenges for sure. There are also a few things that I'd like to check off my bucket list. It just depends if I can finally find the right spot to do these tricks. But I definitely don't want to chuck my meat anymore. I've done that enough. *laughs* I want to find a good balance between enjoying snowboarding and still continuing to ride and progress, but in a new way, I guess. Yeah, it can be also an example for up-and-comers, like I guess the older you get, the more you realize that you have an influence in a way. I don't want to influence kids to do something super dangerous, you know what I mean?
Yeah, I understand for sure. So are you looking forward to this second year of filming and just riding this winter again?

Yeah, I'm super, super excited. I'm going to take my time jumping into it and trying to be a bit more thoughtful about the filming process. It can easily happen on trips with limited time that you just end up riding something just to ride something to get clipped. I really want to try to avoid this and make use of my time to try to go to the right places with the right spots. So I know that if I'm going to invest here, my energy and time, it's hopefully for something that I'm down for. I want to feel that it's worth it instead of just spending weeks and weeks doing unnecessary stuff.
Yeah, it makes sense for sure. Well, it was nice catching up with you Benny. Congrats again for the boots and I guess we'll see you at DIYX!

Yeah. Thank you for the opportunity, man. I appreciate it. And yeah, I'll stop by. We'll have our newborn at home but the event is not too far away, so I'll come for day missions to see what the vibe is.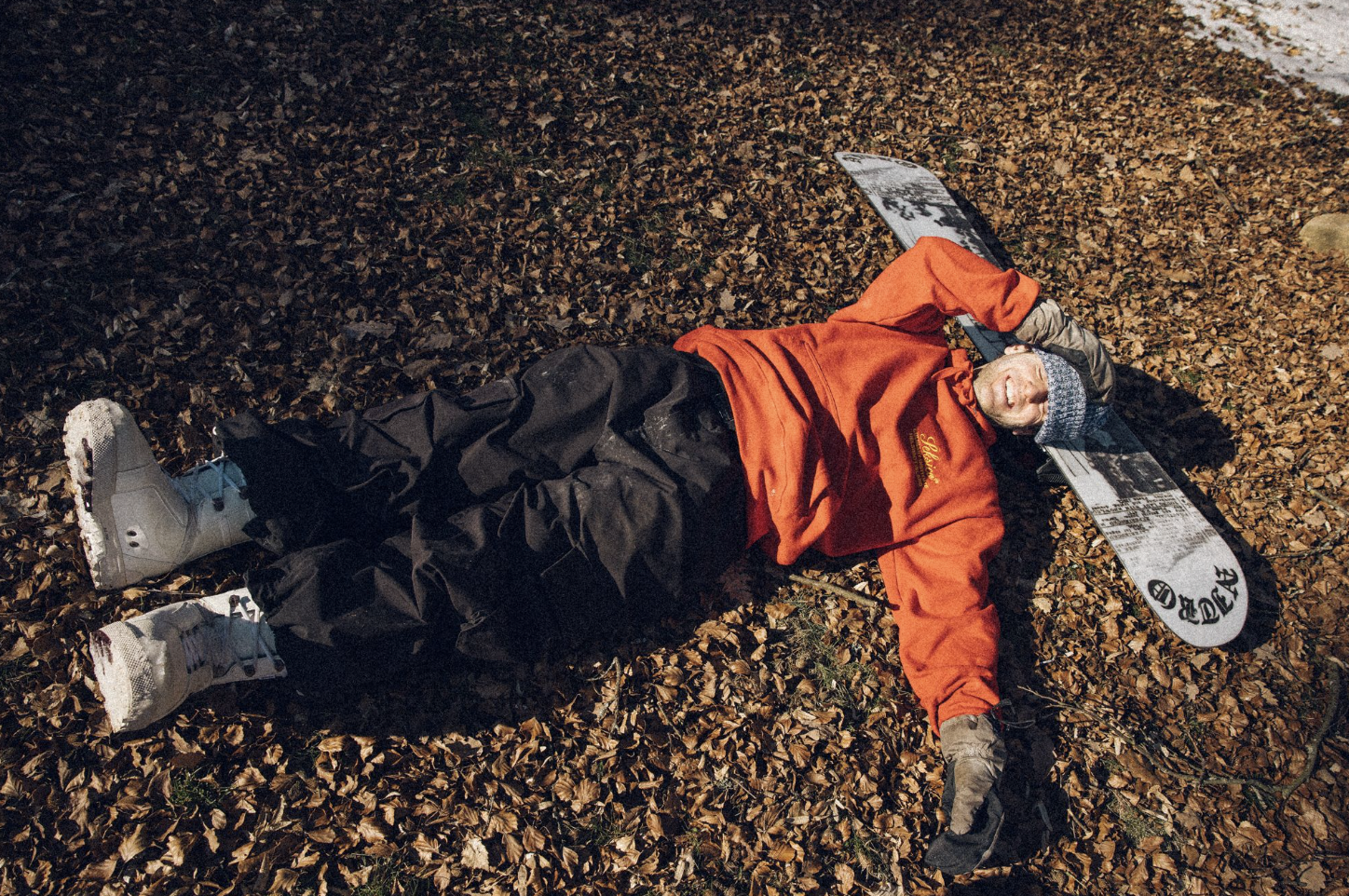 Find out all about The Vans x Benny Urban Hi-Standard pro boot HERE