Walkin' the Talk: Vans Snowboarding Days 2020 - Jackson Hole
Words: Michael Goodwin
The catered Welcome Dinner on the opening night of Vans Snowboarding Days hums with fervent discussion of the week's scheduled trips - early access catboarding at Grand Targhee, a sledding and Äsmo mission ending at Granite Hot Springs, guided Jackson backcountry hikes - told with varying degrees of accuracy. It's akin to a giant game of telephone, one that's shaky from the get-go thanks to half-assed readings of the week's itinerary and kicked into hyperdrive by overflowing anticipation and the open bar.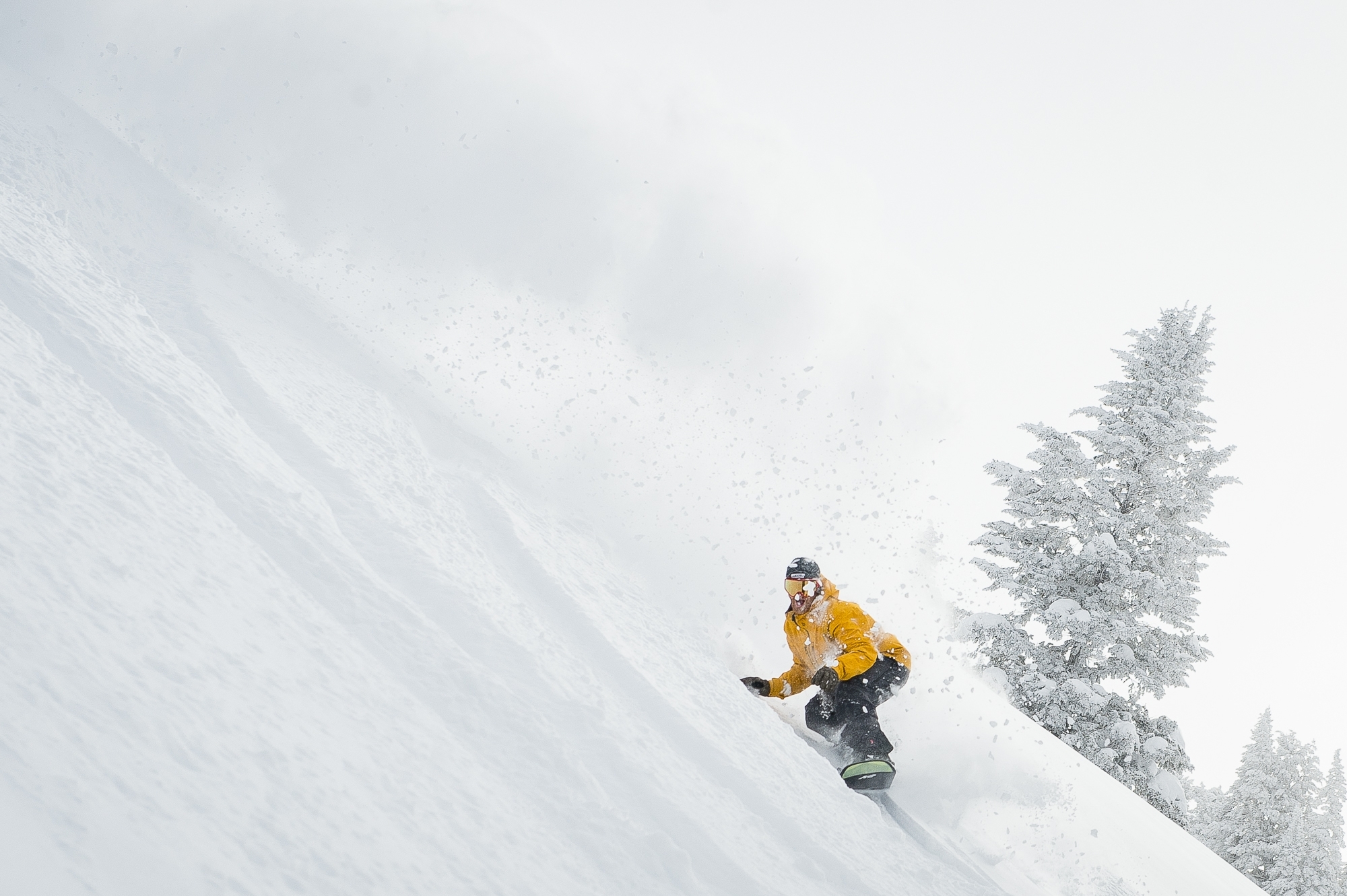 Top among the night's hype - alongside excitement over the new line, especially the leisurewear and off-mountain additions set to drop - was the sled expedition to Granite Hot Springs planned for Day 2. The one and only Bryan Iguchi led the media crew on the same adventure last year but it wasn't just the media heads buzzin' about it this time, further jazzed by the sight of 18 Äsmos leaning against the wall in the adjacent room. Sales, accounts, riders, media… Seemingly everyone was talking about the big sled mission, and a lot of people had the same question. Could it be? Your agenda says sledding Day 2 as well? Are they really going to take a few dozen people snowmobiling?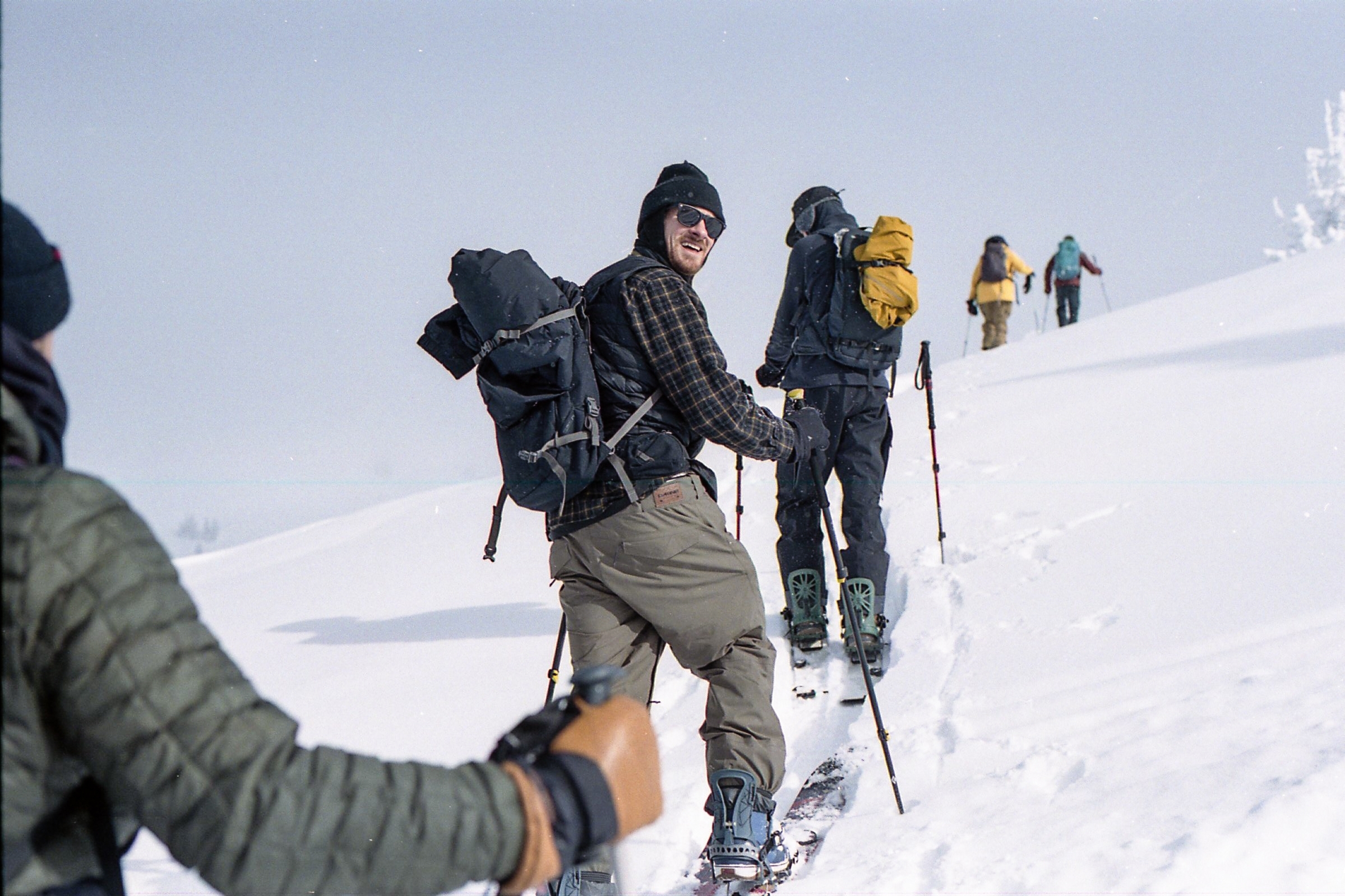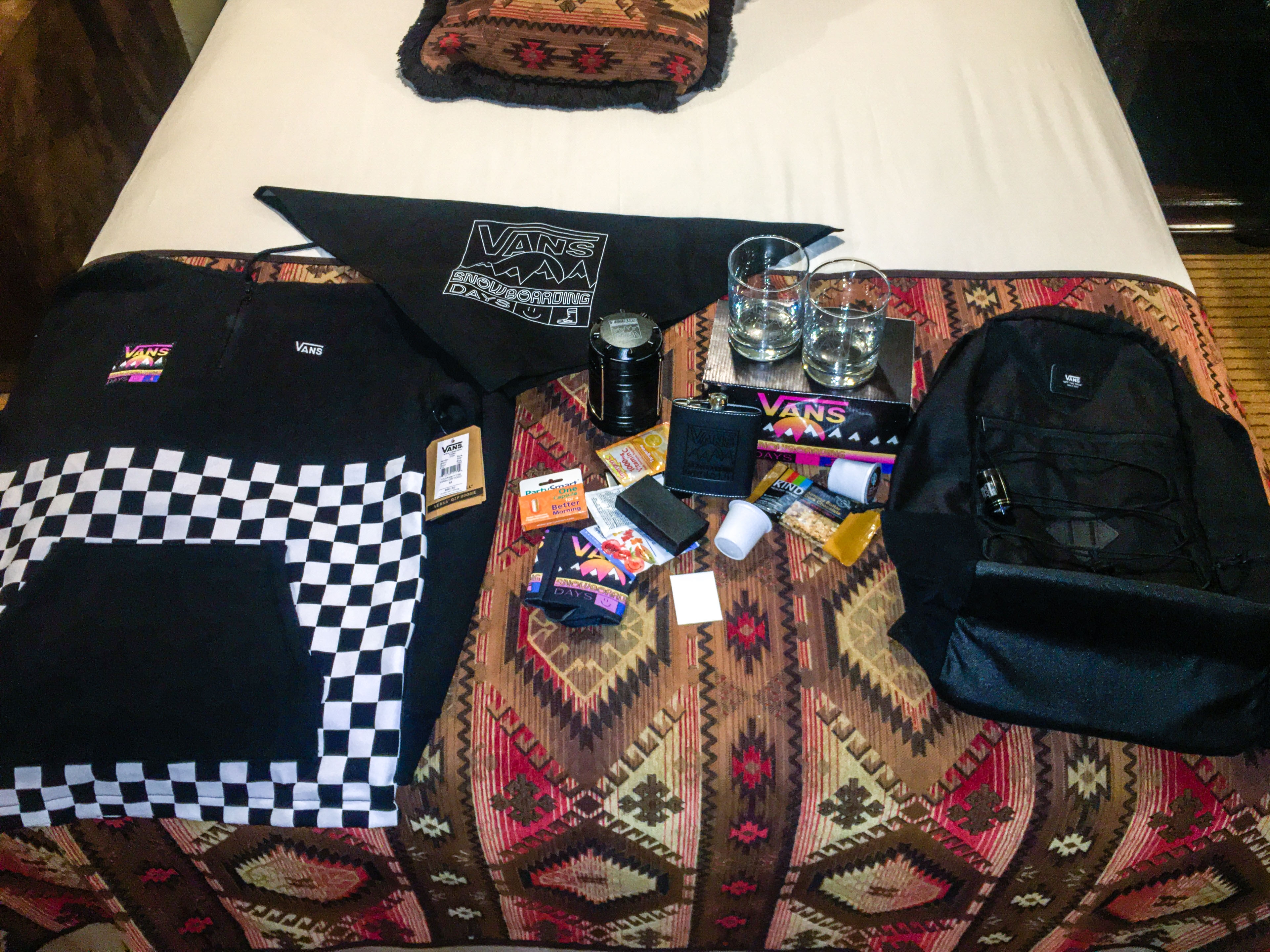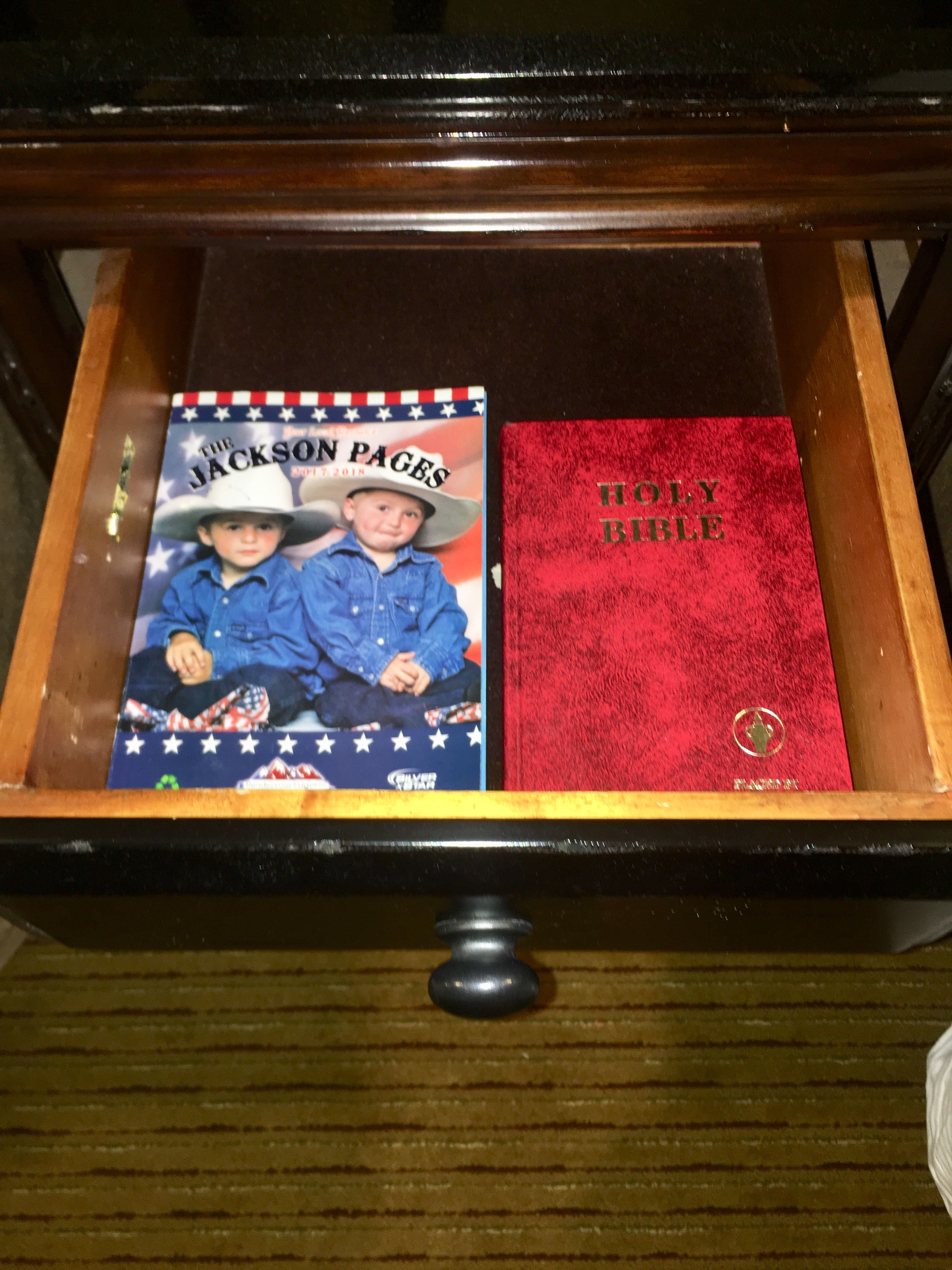 Last Monday I landed in a sunny, but frigid, Jackson Hole for the North American edition of Vans Snowboarding Days, a non-stop, three day medley of backcountry ripping, line presentations, brand philosophy, fine dining, cold beers and hot tubs. The days are long - we had a pair of 6:30 a.m. bus calls - loose, and filled with great company. For the second straight year I've met a bunch of cool people, from Vans, from shops, and from media. I particularly like getting to put faces to mastheads. Stumbling through Moscow mules with fellow media folks makes for a quick introduction.
Lucky me, this was my second Snowboarding Days, and the planned excursions were similar to last year, with a few tweaks. We'd hit Grand Targhee first this year, instead of on the final day, with most of the group catboarding while the media hit it on splitboards. Killer time, though slightly demoralizing when the cat drove passed us. Once again we topped off a hell of a day at Targhee with a family-style dinner at Teton Thai, and a high-volume bus ride back to Jackson.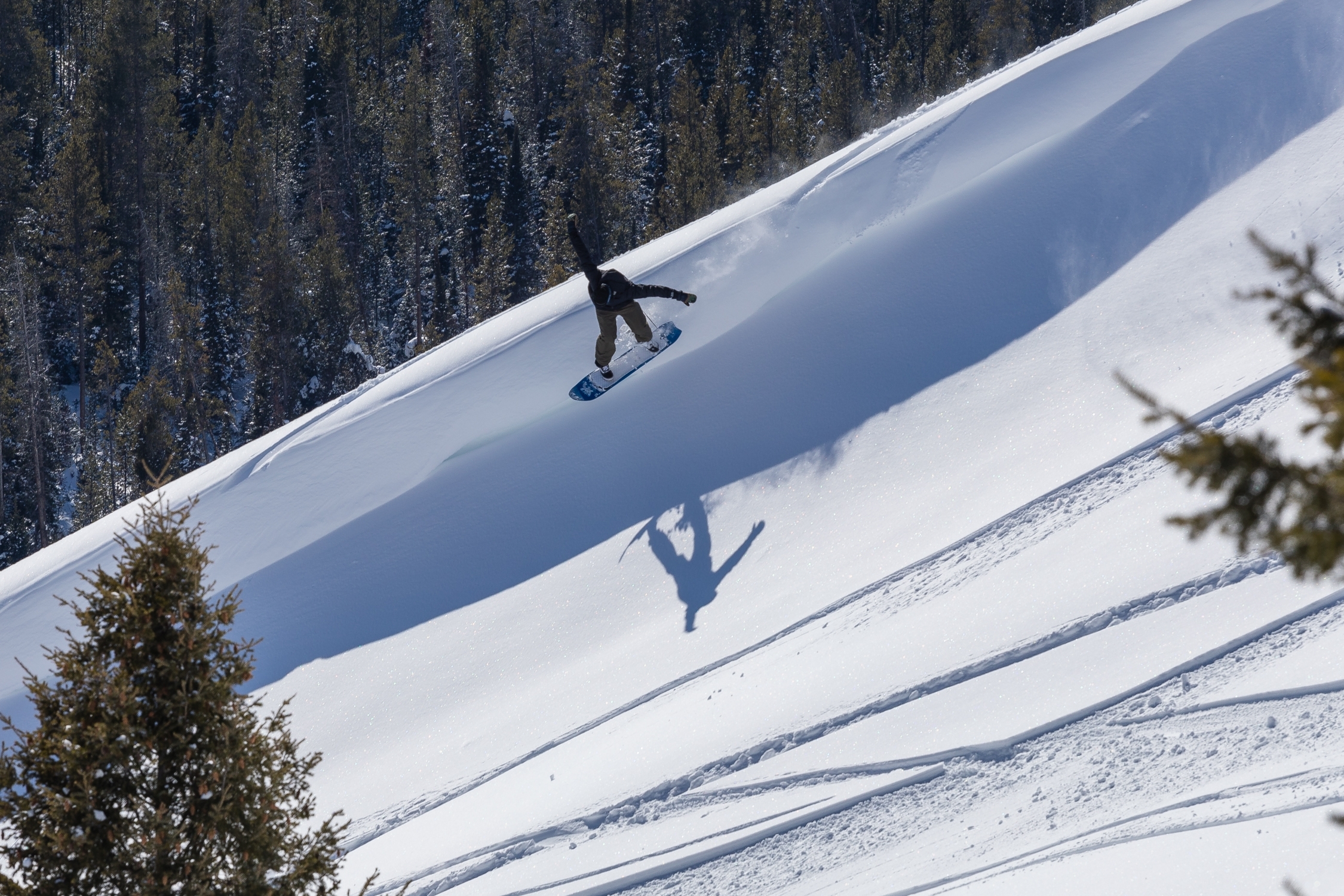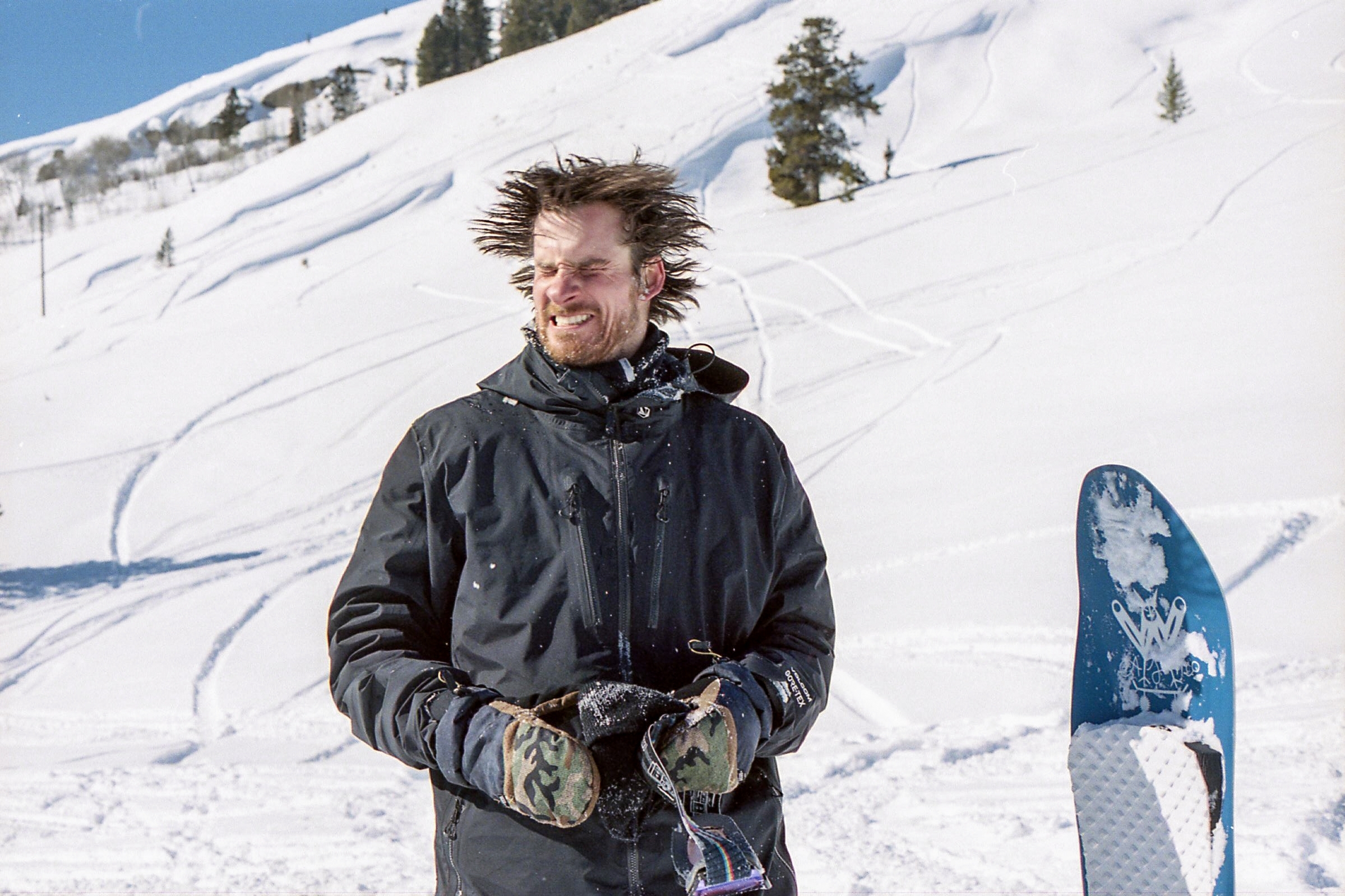 Day 2 was the snowmobile/Äsmo adventure out to Granite Hot Springs for an end-of day-soak.
We got a much appreciated "late" start, with the morning reserved for meetings, interviews and the like. We rolled deep into Leisure Sports to snag our rental SUVs and sleds, grab the fastest helmets on offer and sign ourselves liable for whatever happened to unfold in the following hours. During the cursory sled tutorial the group was given prior to shipping off, I thought about the wild, libertarian ethos that thrives in Jackson. Or perhaps that wasn't what was happening at all - maybe they weren't stressing anything because a snowmobile rental company outfits some of the richest, kookiest groups to be found and they figured, "How bad could these snowboarders blow it? They've probably all at least are familiar with some sled horror stories."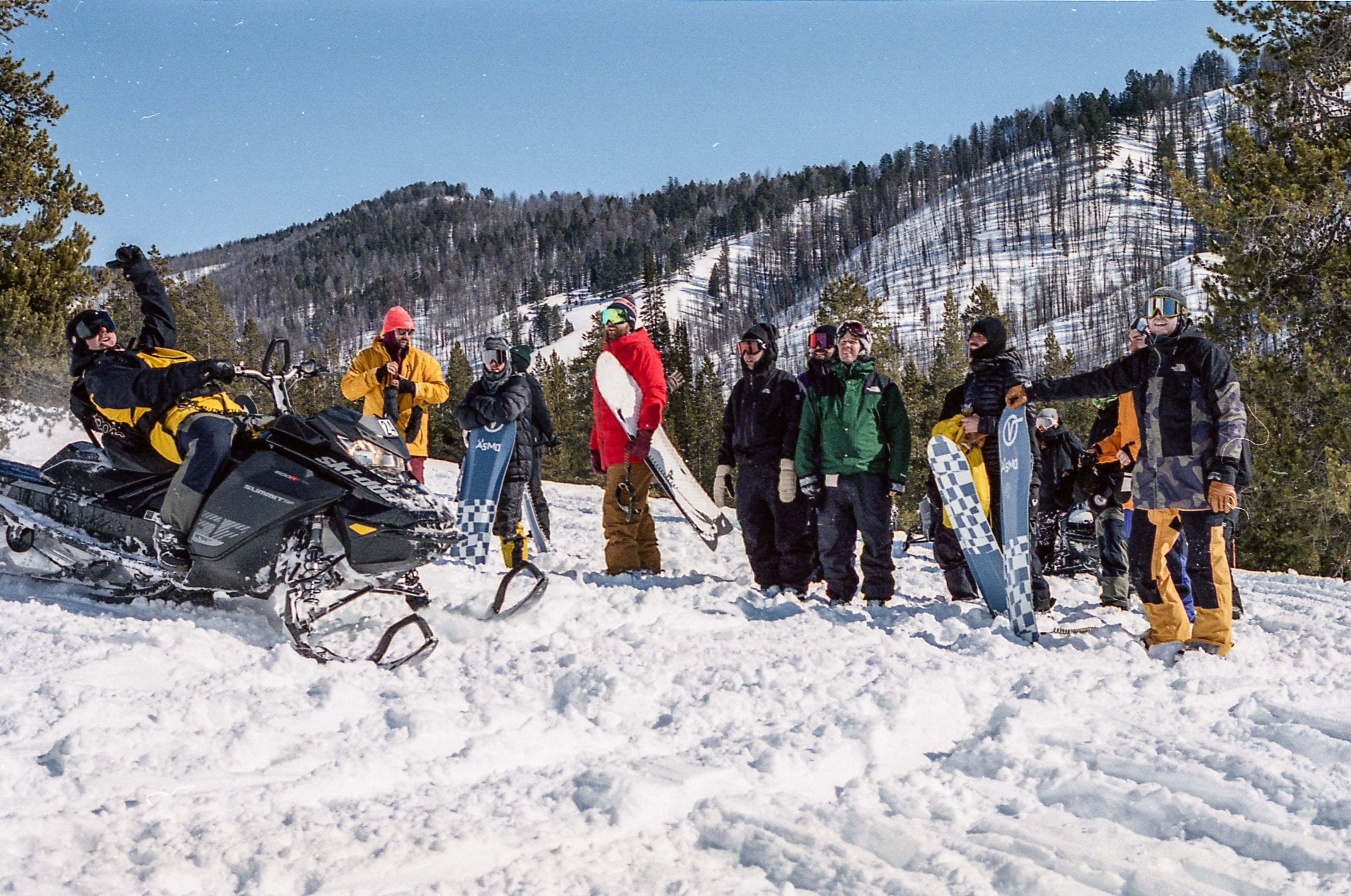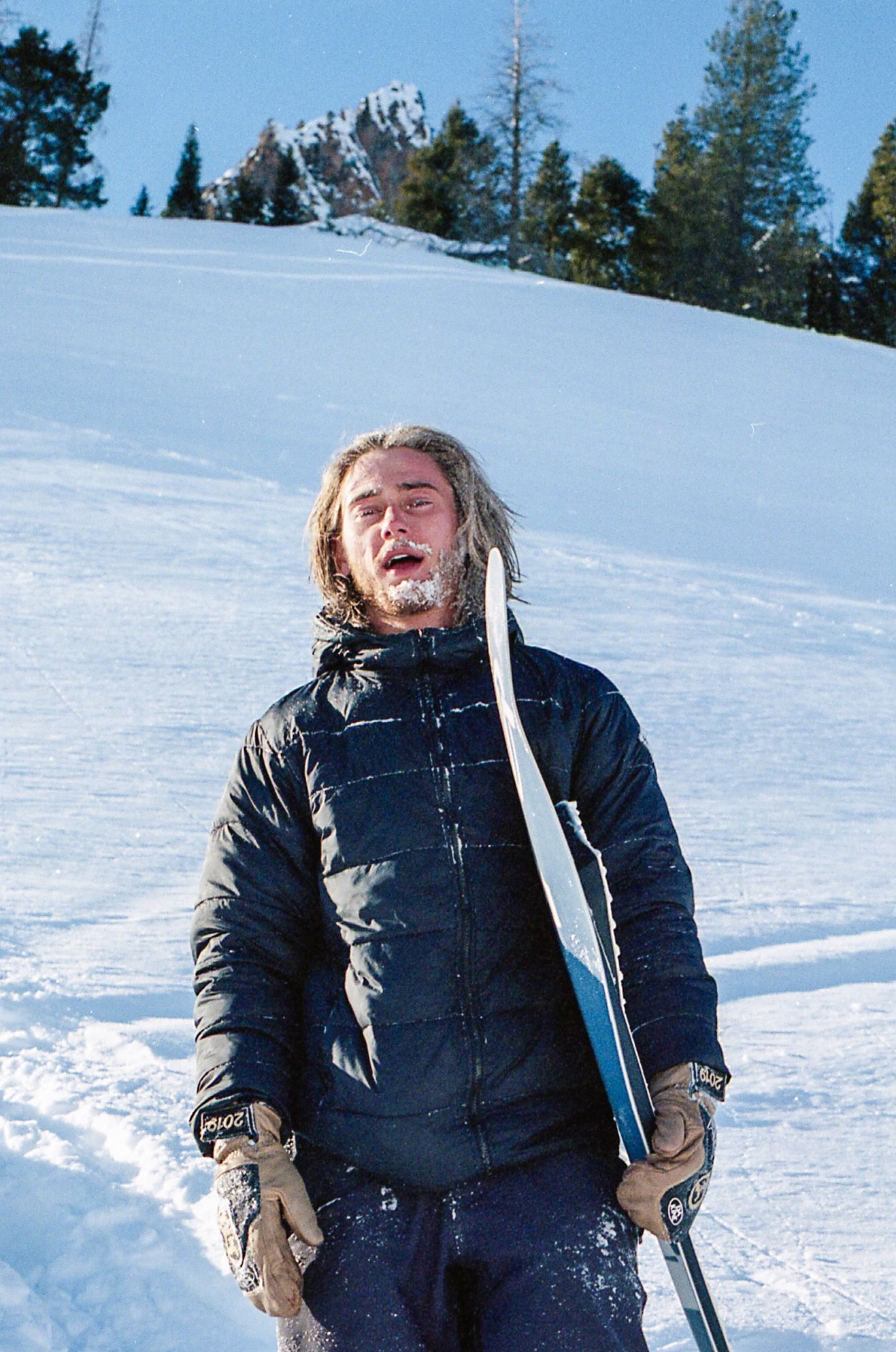 Whatever the case, the pre-show rundown was memorable. "Anyone have any questions?" asked the guide, looking out on a sea of bundled up boarders. He received silence in return, from a group who surely had SOME questions. Or should have. Not a peep, just the crisp crunch of snow under shuffling boots. It sure was fucking cold. Thankfully the sun was out. "Just believe in yourselves," he breezily assured the group, before adding a final caveat. "If you're gonna go 80, take a lap first and make sure there are no ditches." With that, our caravan pointed toward the trailhead, five trailers worth of sleds, a pair of rather large coolers filled with New Belgiums and sandwiches, a quiver of Äsmos and a frothing gang of powder fiends in tow.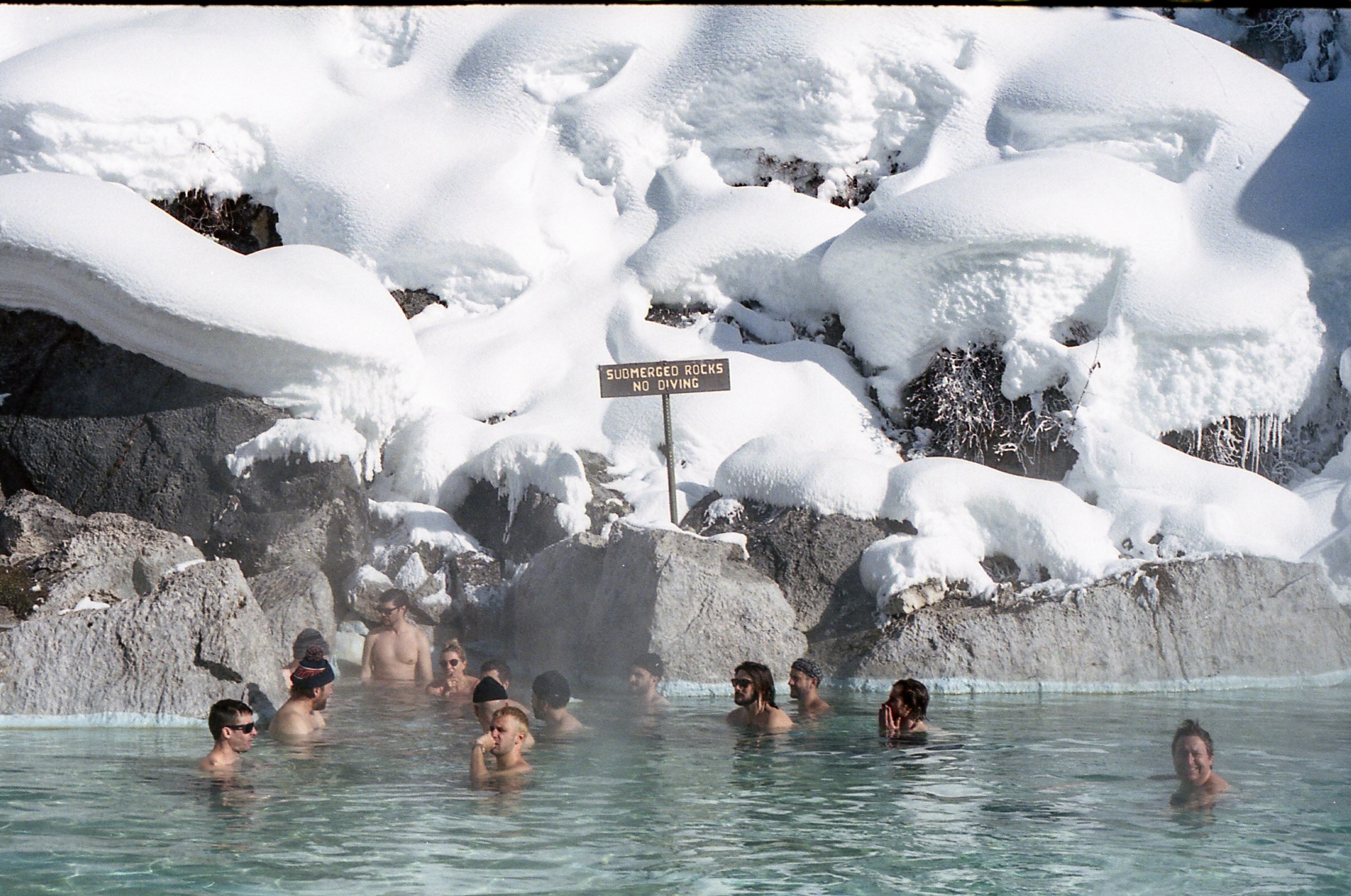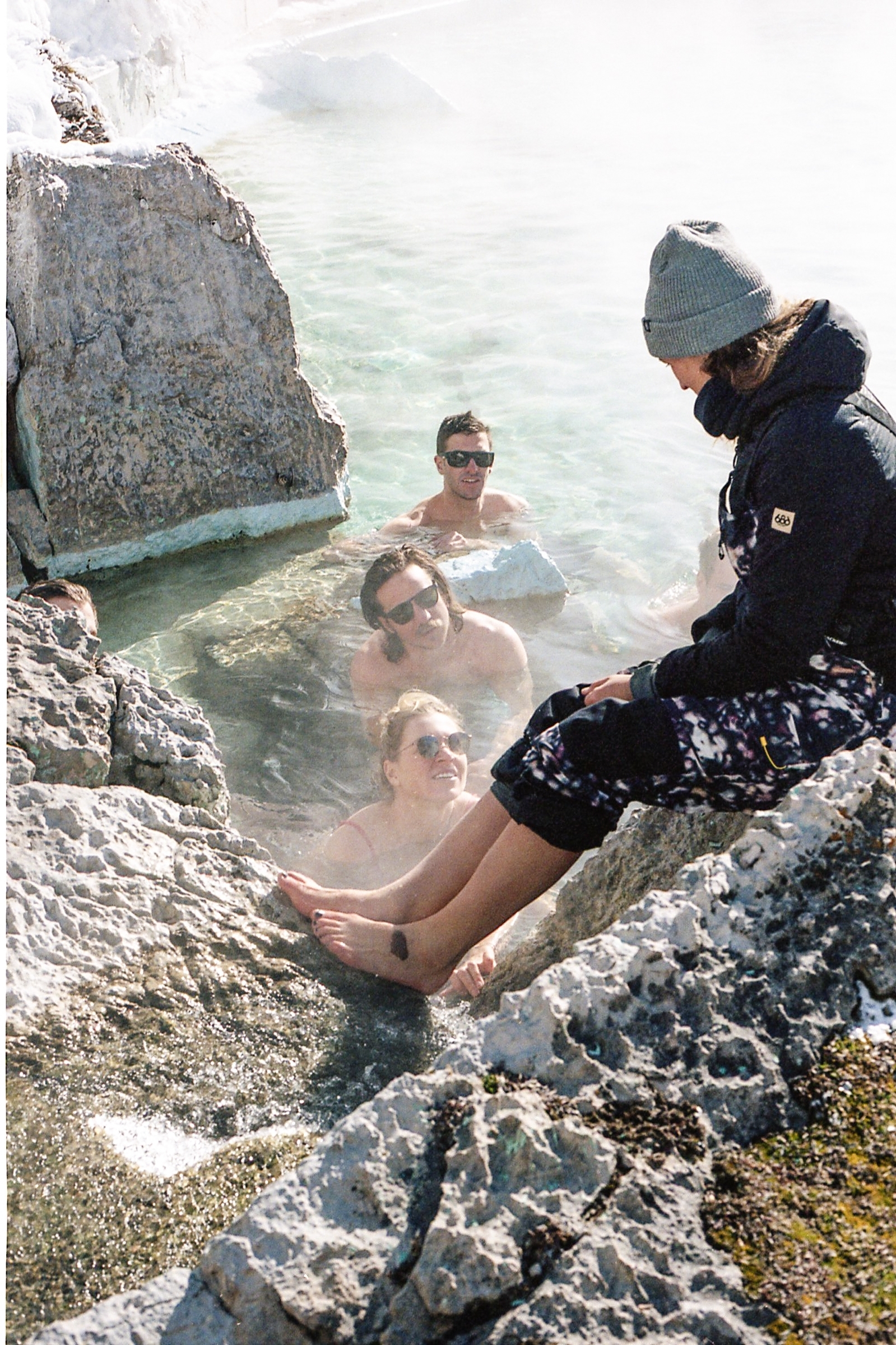 Day 3 brought a guided backcountry tour of Jackson Hole, a place that consistently floors me.
Following a team of world-class guides - Olympic downhill gold medal skier Tommy Moe among them (Moe was snowboarding this day) - our large crew split up, four to a guide, and headed out through the gates down ridge from Corbett's Cabin to chase first tracks on Goalposts and zones near it. It could not have been a more perfect day. Not a cloud in the sky, zero wind, and just cold enough to keep the snow light.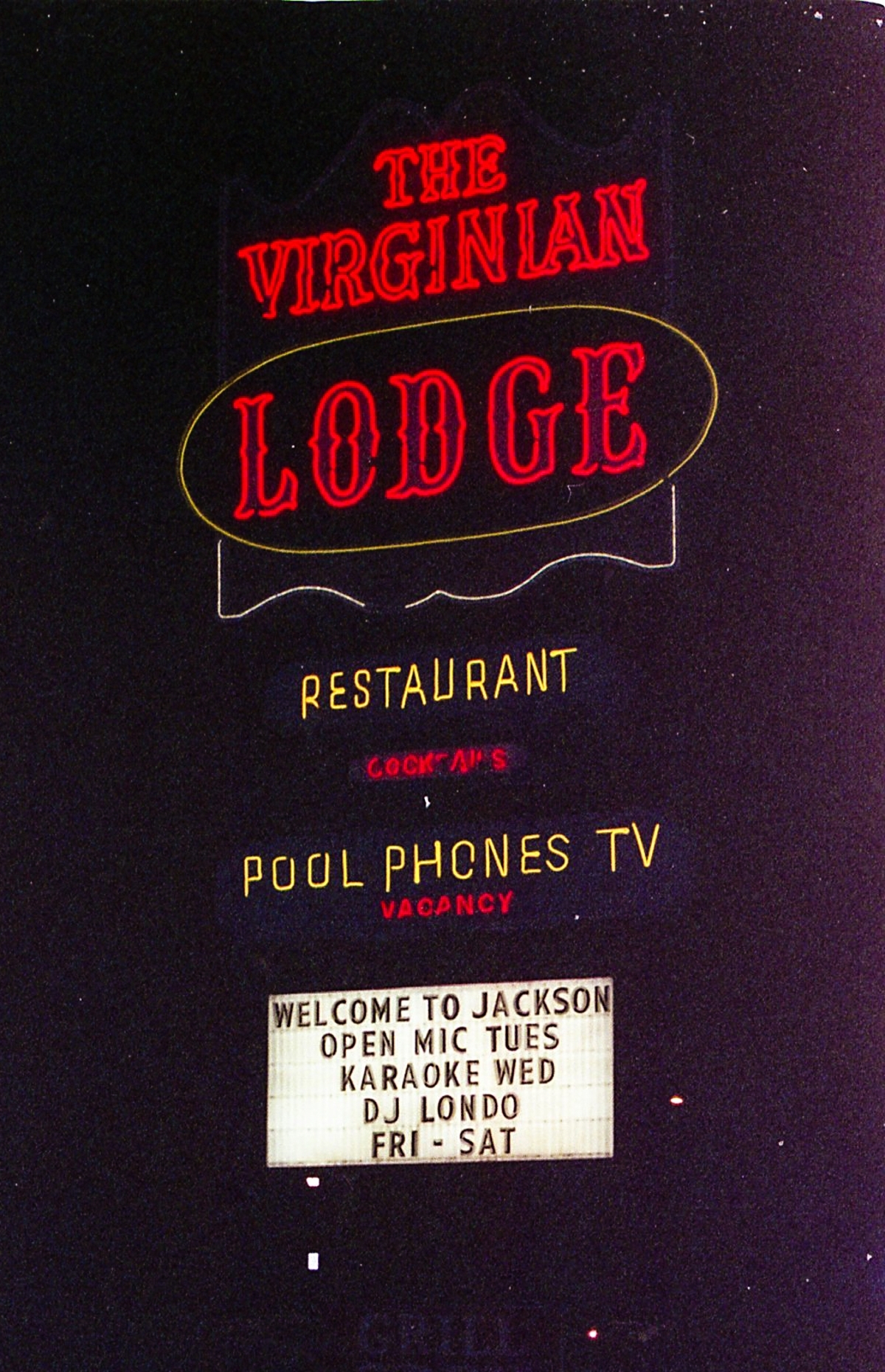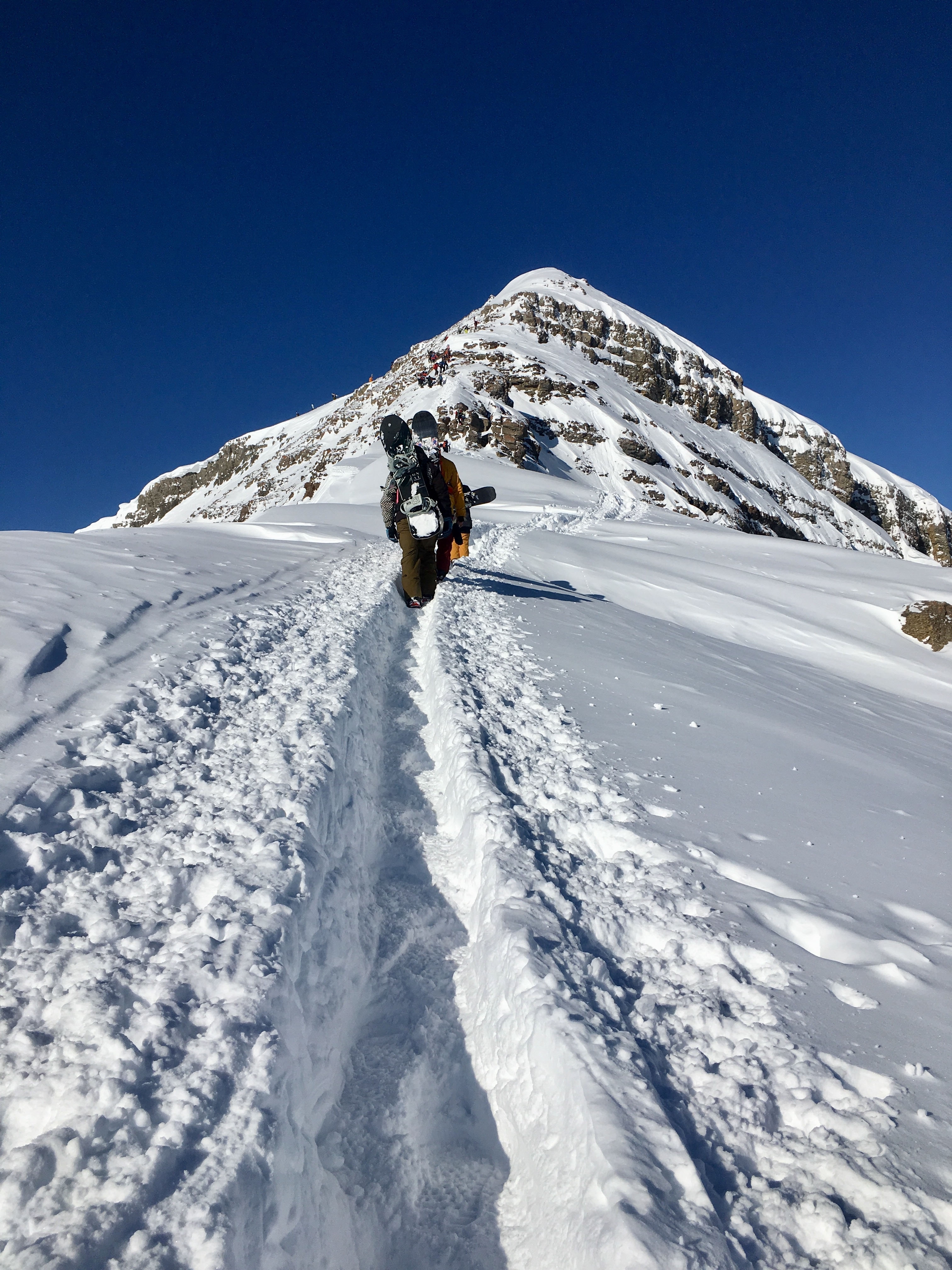 Because the trip's agenda is so backcountry focused, many Snowboarding Days attendees notch firsts for various activities - splitboarding, snowmobiling, catboarding, or even just riding powder in general. This is one of the merits of the trip. It's an opportunity - a super enjoyable, low-pressure opportunity - for riders of all abilities to up their game, their knowledge and their overall backcountry competence. On the other hand, it's an opportunity for Vans to demonstrate, quite literally, their commitment to pushing snowboarders, and snowboarding, forward.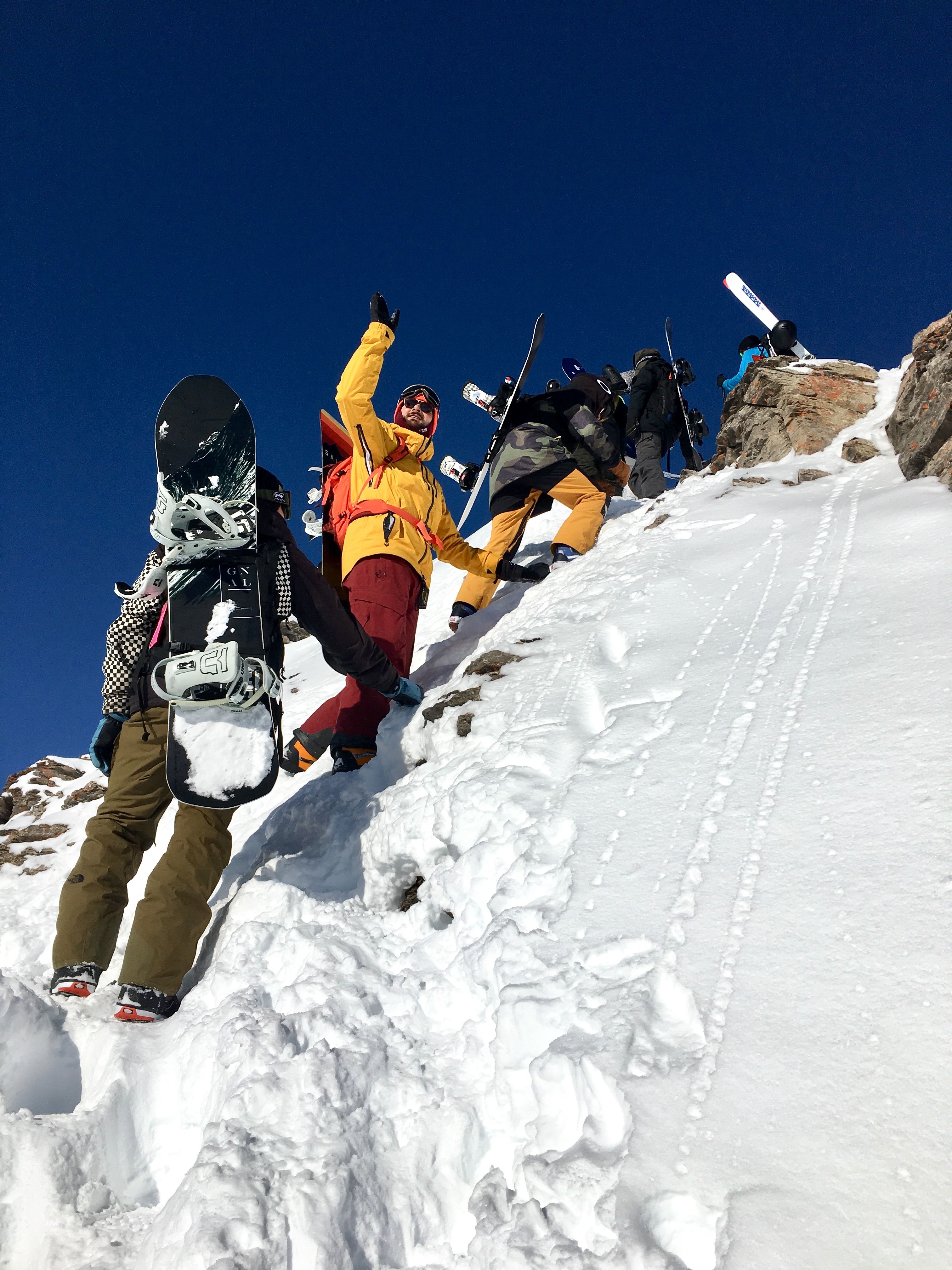 At its core, Vans Snowboarding Days is a chance for us as media to look behind the curtain a bit, to get to know the brand on a more fundamental level. For me, the hard-charging agenda, the willingness to roll the dice on a sled trip that looks like a motorcycle rally, bringing in Mike Hatchet as a special guest to lead a presentation about his introduction to filming, the Totally Board days and other snow history gems, it all speaks to Vans Snowboarding as a brand, the established ethos and the group of individuals who power the vision.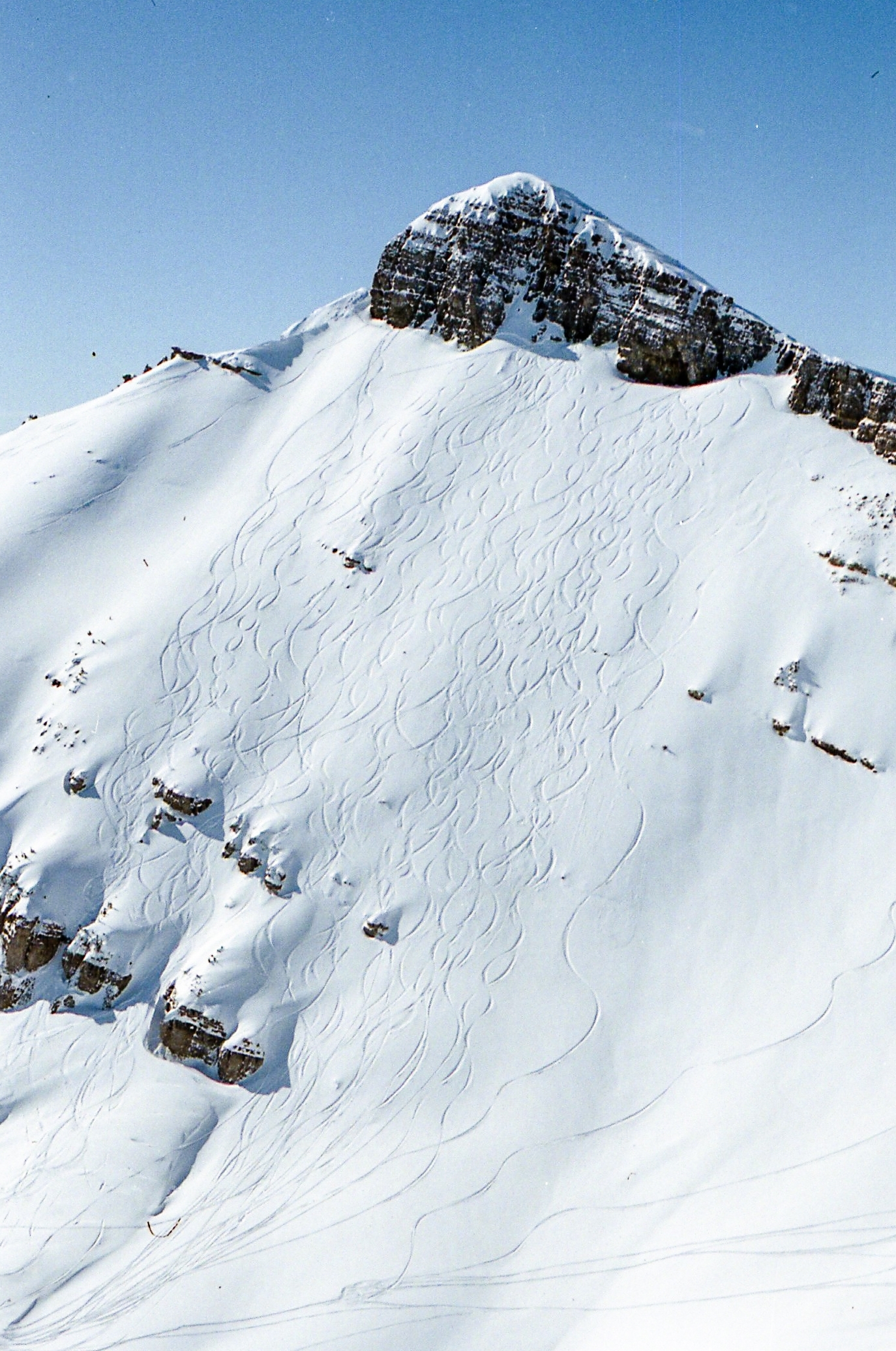 Snowboarding Days is a chance to take an honest look at a company, and I think that is the most valuable aspect of the trip. A week together offers a lot of time to get to know the people at the helm of Vans Snowboarding, to pick their brains, see how they operate, and get clued in on their vision.

It's also a chance for Vans to be about it, and they certainly are.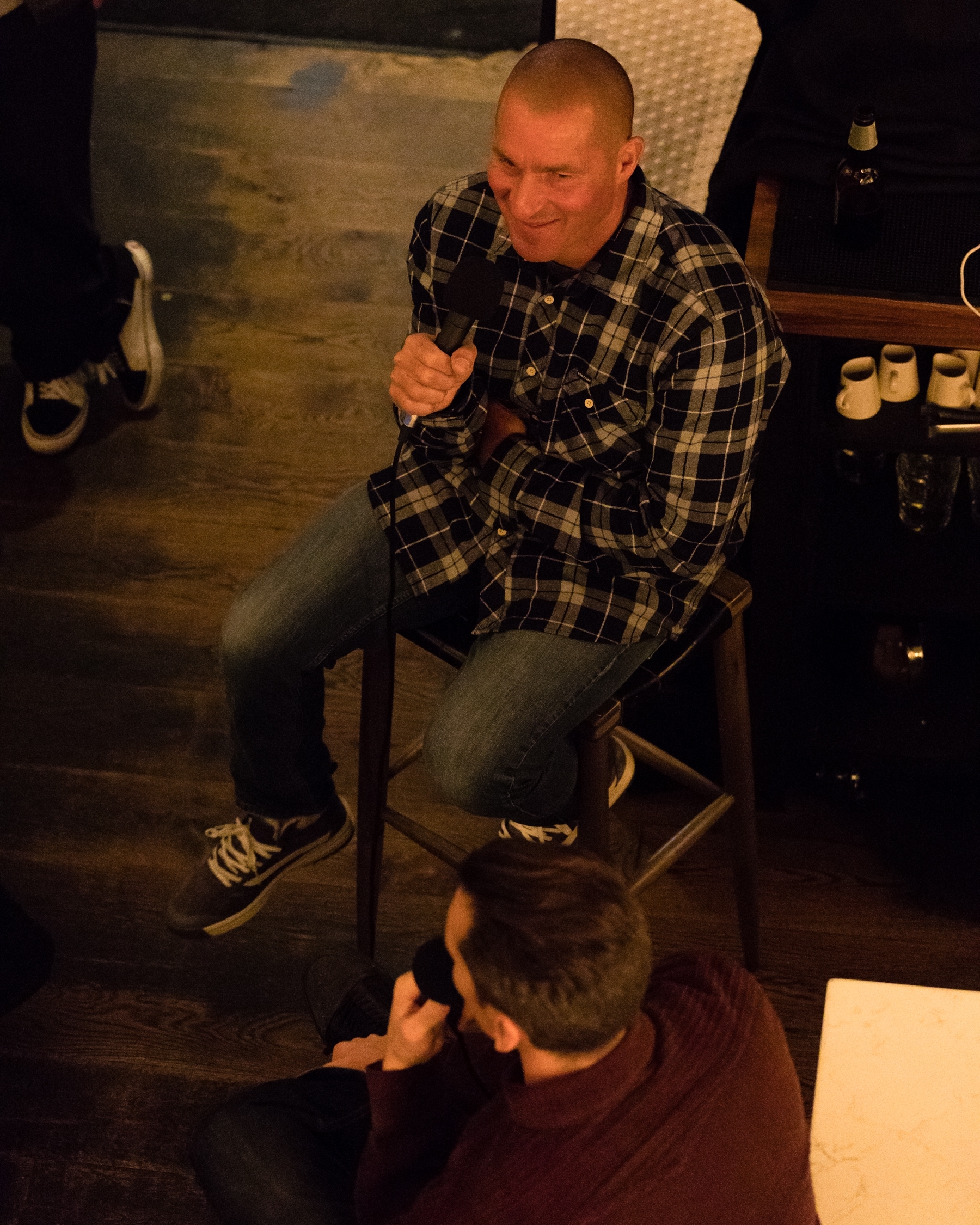 "Vans Snowboarding is for snowboarders, by snowboarders, and this week is all about listen and learn," says Justin Villano, head of action sports for North America, at the Welcome Dinner as he kicks off the Opening Presentation. Ask and you shall receive! I always get a kick out of how forthright some of the feedback is, and how patiently it's absorbed on the Vans end. "You know what you should really be doing…" A couple of times I held my breath, like, "Damn!" But that's the whole point, right? The Vans crew, they truly seem to mean it, and their hard work and open-mindedness is showing up in the product. The new line is pretty nuts.
Thank you to everyone at Vans Snowboarding for a truly incredible trip.
Read last year's report here.