Ya Go Out and Ya Giv'er: Notes from Vans Snow Days
Last week I had the great pleasure of joining the Vans Snow gang for a week of boarding, line introductions and indulgence in the posh-Western paradise of Jackson Hole for the North American iteration of Vans Snow Days, an annual meeting of Vans marketing staff, riders, reps, retailers and more.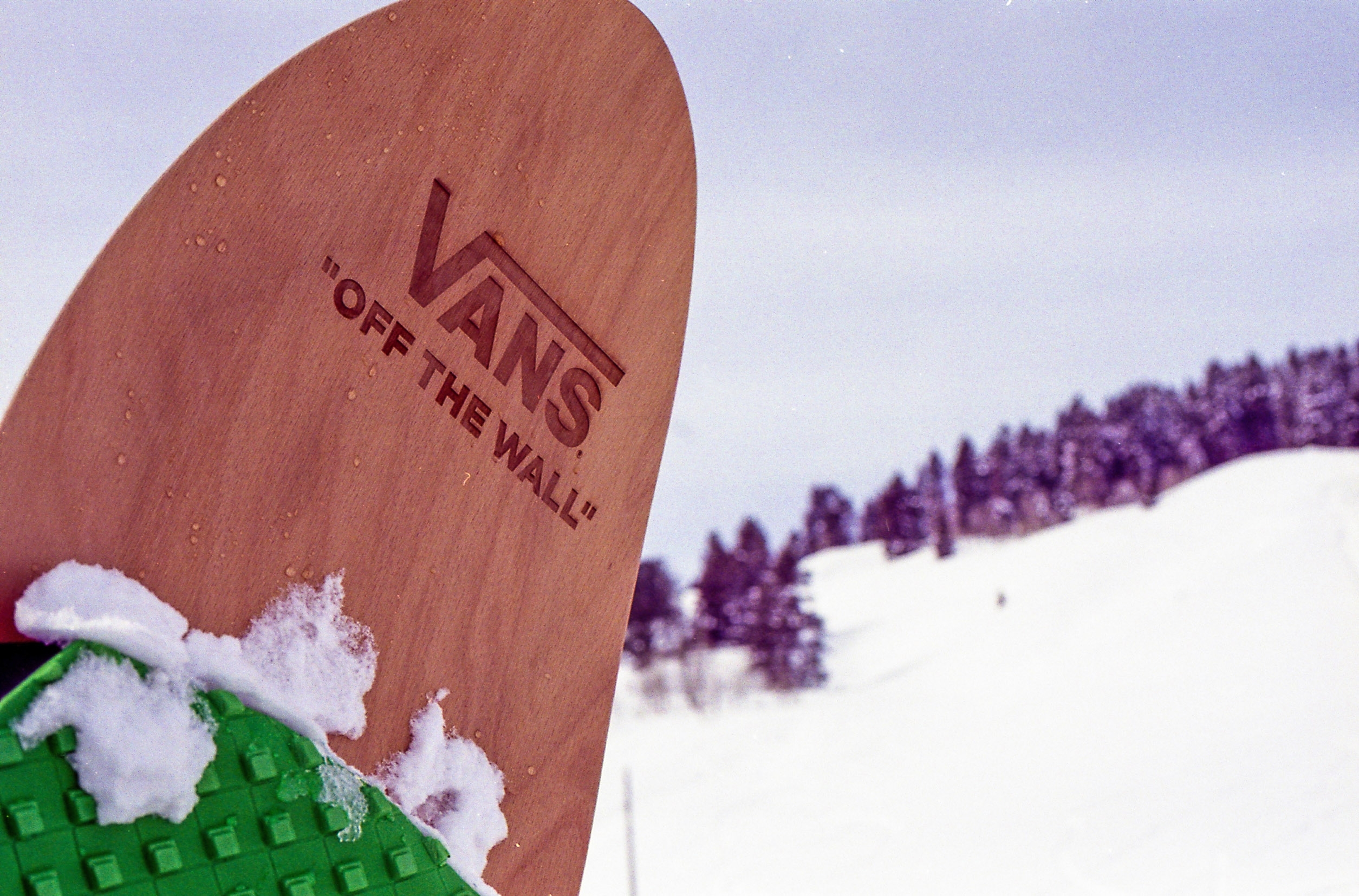 These events are generally lavish by nature - a chance for brands to not only lay out their mission for the year, their new line, and upcoming initiatives, but a chance to stoke out their guests with epic activities and hospitality. As media, you know that the goal is to wow you, to obtain positive reviews on the brands and so forth, leaving you feeling an extra obligation toward objectivity. Is anyone going to bash a brand that just laid out thousands on their behalf? Fundamentally, if warranted, you should. We are not going to make progress tip-toeing around the truth. However, I feel fortunate in that this trip was truly a positive experience. I've been on quite a few of these and Vans, I felt, not only went above in beyond, but more importantly, did so in a way that seemed to have been given genuine consideration, was on-brand, and in-step with their legacy and vision for the future of Vans.
Following are a handful of (random) takeaways, musings and notes from my time in Jackson. Thank you Kevin Casillo, Kyle Martin, Justin Villano, Cierra Xavier, Bryan Iguchi and everyone at Vans who made this trip such a killer one.
*This report is notably remiss of action photos. I decided fuck carrying a bag. For once in a long while - now that my shoulder is semi-fixed - I just wanted to ride. So you'll just have to read.
Words and Photos by Michael Goodwin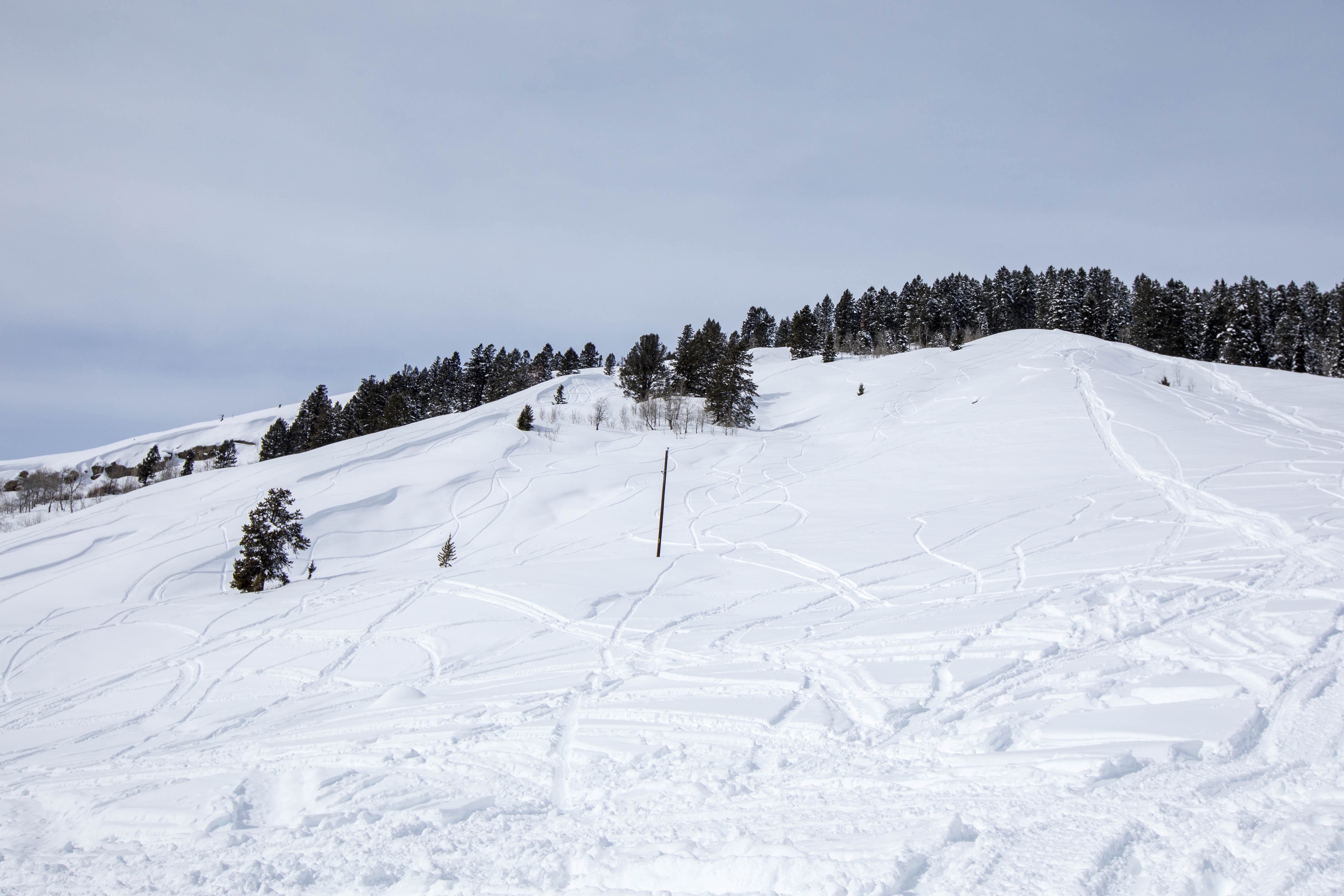 Jackson Hole is as epic out of bounds as I'd imagined
This was the first time I'd ever ridden at Jackson. It's one thing to hear about the place, or to witness it over the years through the ripping of others, but to experience JH firsthand was exhilarating. For our first boarding day (depending on your group), we headed to Jackson Hole Resort where we split the day between guided missions beyond the ropes and in-bounds riding.
The zones were not untouched, but following the expert lead of our guides Christian and Brendan (the legendary Brendan Burns) we found (and hiked to) plenty of excellent snow, fresh poppers, drops and so on. To be sure, we experienced just a tiny fraction of Jackson's offering, but it was enough to confirm the legend of the place and remind me how hard I've been blowing it in not getting there sooner/more often.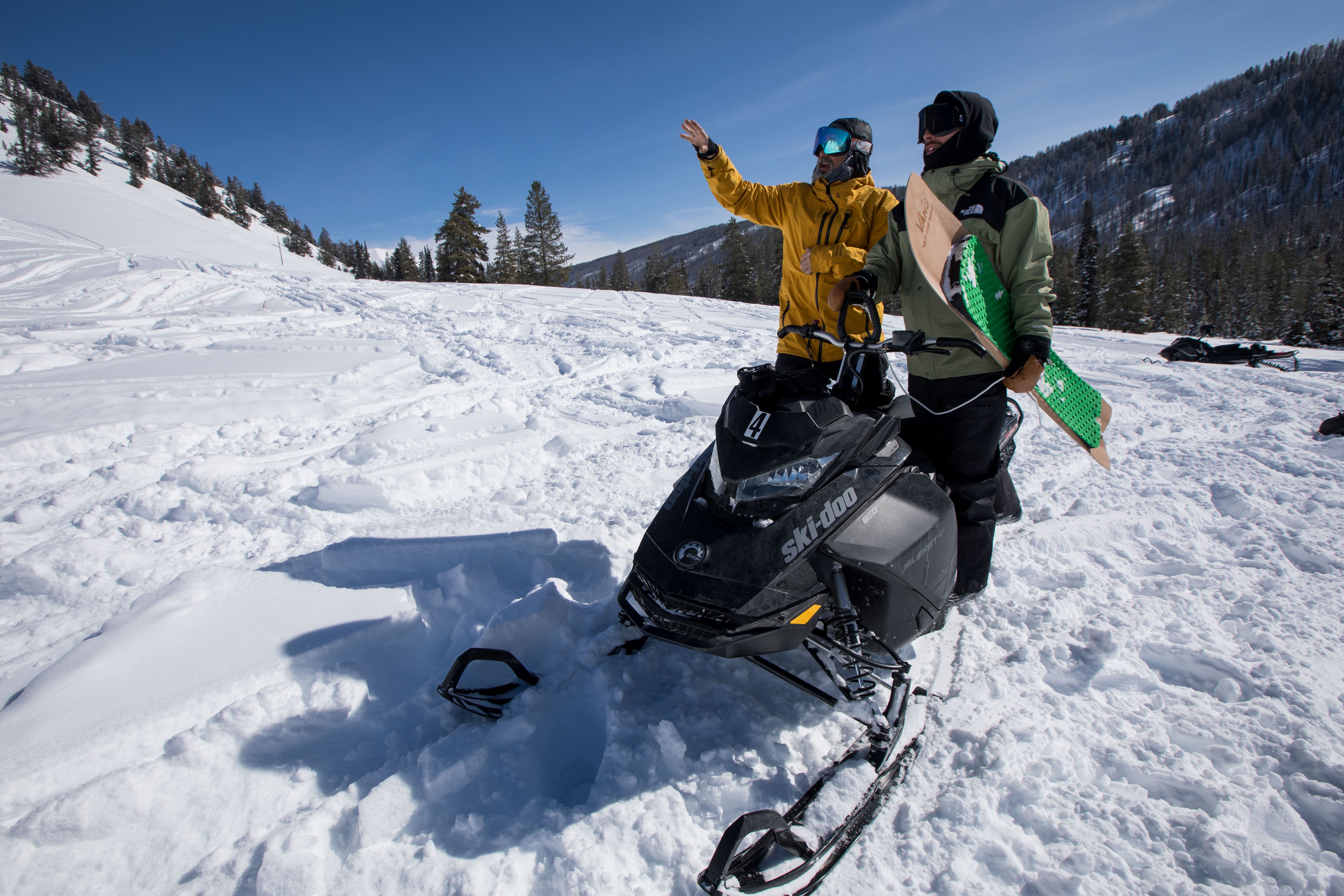 I am fully hooked on no-boarding
The day spent sledding and no-boarding on the Asmos was easily one of the best days I've ever had on snow. On our second day, the "media crew" took a sled mission out toward Granite Springs, led by the one-and-only, Bryan Iguchi. Before we'd traveled too far down the sled trail we spotted a zone up to our left, a mellow enough slope with a pair of gullies, skirted by a handful of wind lips that served as perfect snow waves.
Every run on a no-board feels like learning a new trick. And it makes for great spectator sport. Either your homie nails it, and the crowd goes wild, or there's absolute carnage as your homie is ejected and tomahawks downslope, and the crowd goes wild.
Following hours of laps thanks to the selfless sled-doubling wizardry of Mr. Iguchi, we pointed out toward Granite Hot Springs to soak our bones. (You might remember this zone from That's It, That's All, where Travis Rice drops a pillow line into the pool). It was just one of those days where luck was on our side. Sunny, killer zone, excellent crew. I even lost my phone in the powder at our riding zone, and found it hours later just propped on top of the snow during our ride back to the trailhead at the end of the day. Freak shit!
Grand Targhee in-bounds rules
On our final day we rallied out to the lesser known resort in the Tetons, Grand Targhee, for a day split between in-bounds riding and cat boarding. My crew rode in-bounds the first half of the day and we were floored by how awesome the groomers were. Steep, empty, with all kinds of interesting slopes and angles. I'd vote for in-bounds Targhee over in-bounds Jackson.
The second half of the day was enjoyed lapping closed zones via cat, which offered ample time to humble myself further on the Asmo. It wasn't the steepest terrain (again, great for no-boarding) but the snow was excellent, as were our guides, who allowed us plenty of freedom (not always the case with guides). The afternoon offered me a chance to catch up with my North American media counterparts, which is a rarity.
Scoop might be the best backcountry guide name I've ever heard
Just a statement of fact. If you're born Scoop, you're obligated to pursue a career in BC guiding, high-performance racing mechanics, or, of course, investigative journalism. Our "Scoop" crushed it in his zone selection and scored some air of his own. We will let the skis slide!

Preserving legacy and culture. Many brands talk about their legacy. Few can do so with the authority of Vans.
There are precious few brands who have been so influential to the progression of boardsports over the last half century. Vans can count themselves among them. With such stewardship comes responsibility, and it was crucial to both hear the powers that be acknowledge that duty and more importantly, demonstrate their commitment to style and the core-engine of the industry through their team selections, their product designs and the continuation of events like the Hi-Standard. Welcome to the Global Team, Parker Szumowski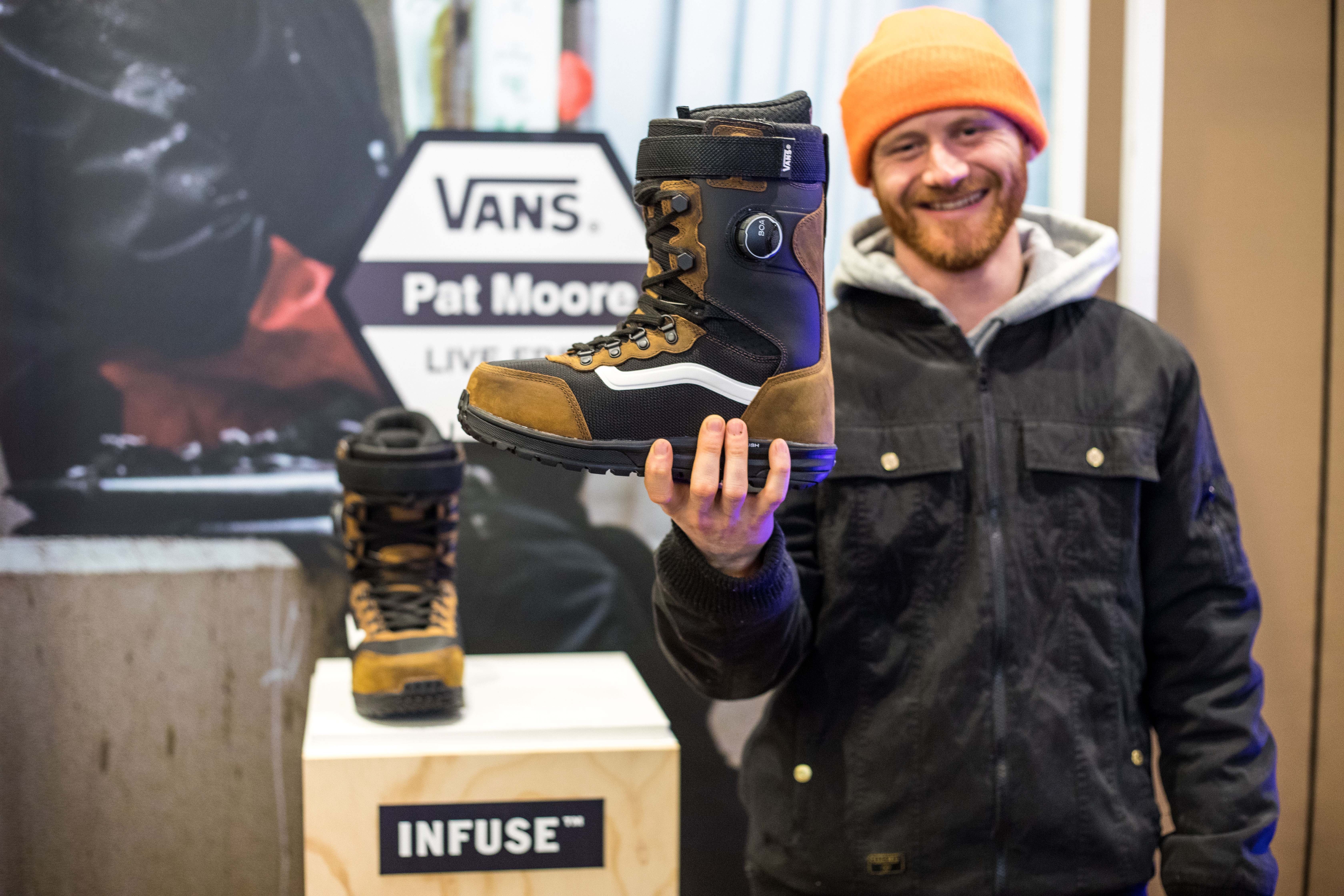 Vans is a brand built on pushing boundaries and on experimentation, and taking the media snowmobiling/no-boarding, was just one tangible example of that ethos in action.
As we know well, there is a stark difference between talk and action, and it meant a lot to me to see all the talk of what the brand is about and where it's going reinforced in the planning of this week and the expressed plans for the future of Vans Snow.
There was a lot of grumbling in the crew when we found out that we wouldn't be snowboarding at Jackson on our second day. Lo and behold, our no-boarding adventure day was wildly more enjoyable than an in-bounds Jackson day would have been. They rolled the dice with confidence and came out on top. Well played.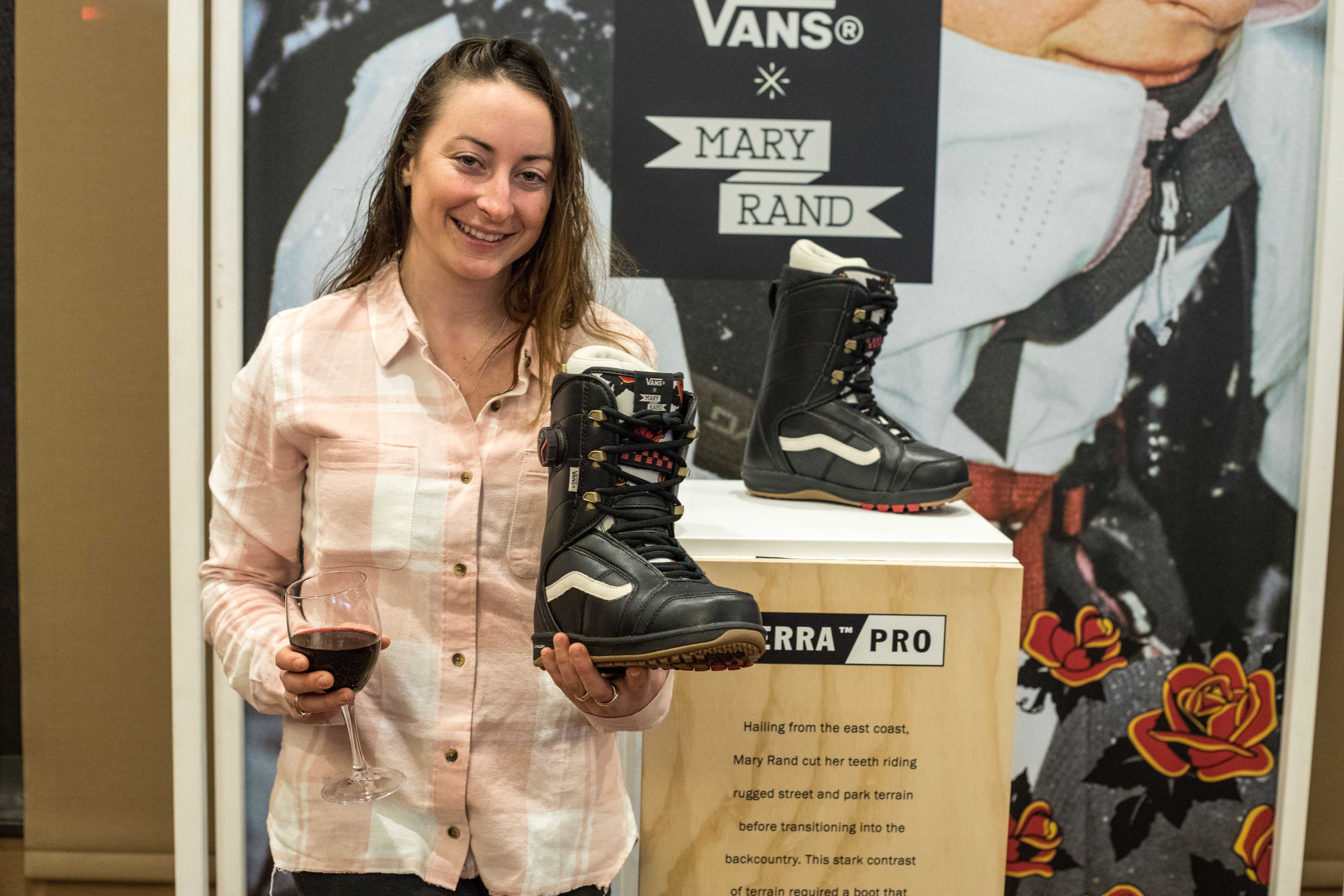 The relationship between media and brands/content is being constantly rewritten. We'd do well to think more abstractly.
In their line/marketing presentations, Senior Global Marketing Manager for Surf and Snow and former pro/wildman, Kevin Casillo, outlined both key content built around Vans or Vans riders by media outlets over the past year, as well as Vans snow content produced in-house. It reminded my once again of the changing nature of our media/brand relationship.
Brands can, and often do, create their own content. And it's often great stuff. Brands can now speak directly to consumers through their own channels, without necessarily needing a third-party channel. These are fundamental changes in the old media model. Yet consumers, particularly younger ones, are more savvy than ever in identifying brand messages and marketing, dismissing messaging that seems disingenuous or simply, too closely tied to the brand selling the featured product. There is a threshold in my opinion in the interpretation of authenticity of that direct messaging and a desire/need remains for an "objective" voice.
With the overwhelming deluge of content and messaging pouring from our screens, how do we ensure that our content and message is landing where/how we want? I believe the answer is still partnerships. And honesty in those partnerships. A media devoid of honest criticism isn't worth a damn, for either side.
But it's at this intersection that media and brands need to work more outside the box. That partnership must further evolve. An outlet can no longer simply be just that, and it's proven unlikely that a brand can achieve the goals of its content and brand strategy through in-house advocacy alone. I hope we achieve greater success in fully breaking free from the paradigms of the old media landscape and work toward forming more efficient partnership models tailored to the digital age.
*This disfunction has manifested itself in many obvious ways. More on this idea to follow in a later rambling.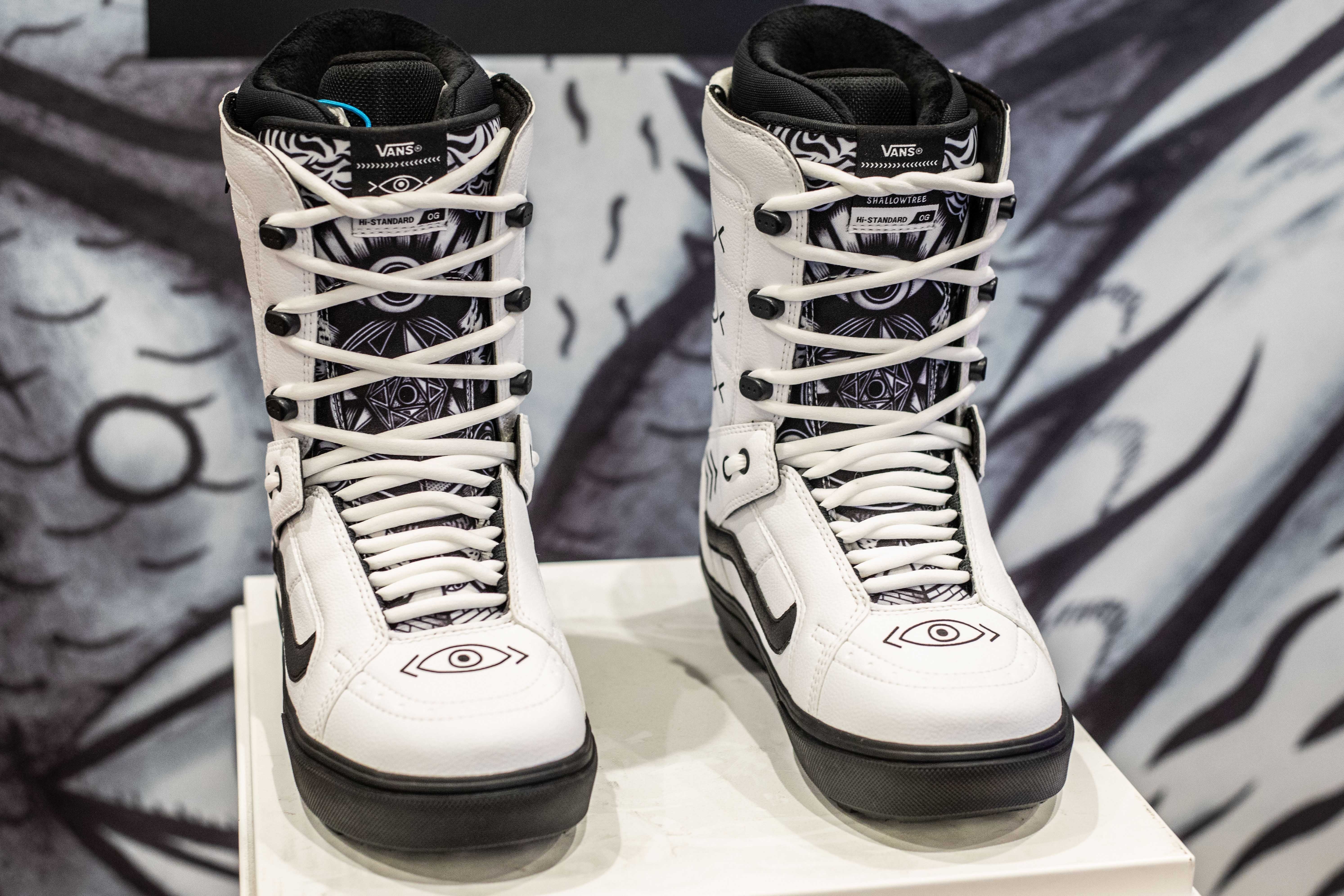 Bryan Iguchi is an absolutely amazing individual
This is likely not a surprise to most readers, but I cannot iterate enough how helpful, tireless and just genuinely stoked Guch was in taking us out for a sledding and no-boarding mission. When he finally took a break at the end of the session, and sat on the sled to watch Taylor Boyd rip down the gully, he was hooting and hollering louder than any of us. A genuine legend. Thank you, Guch.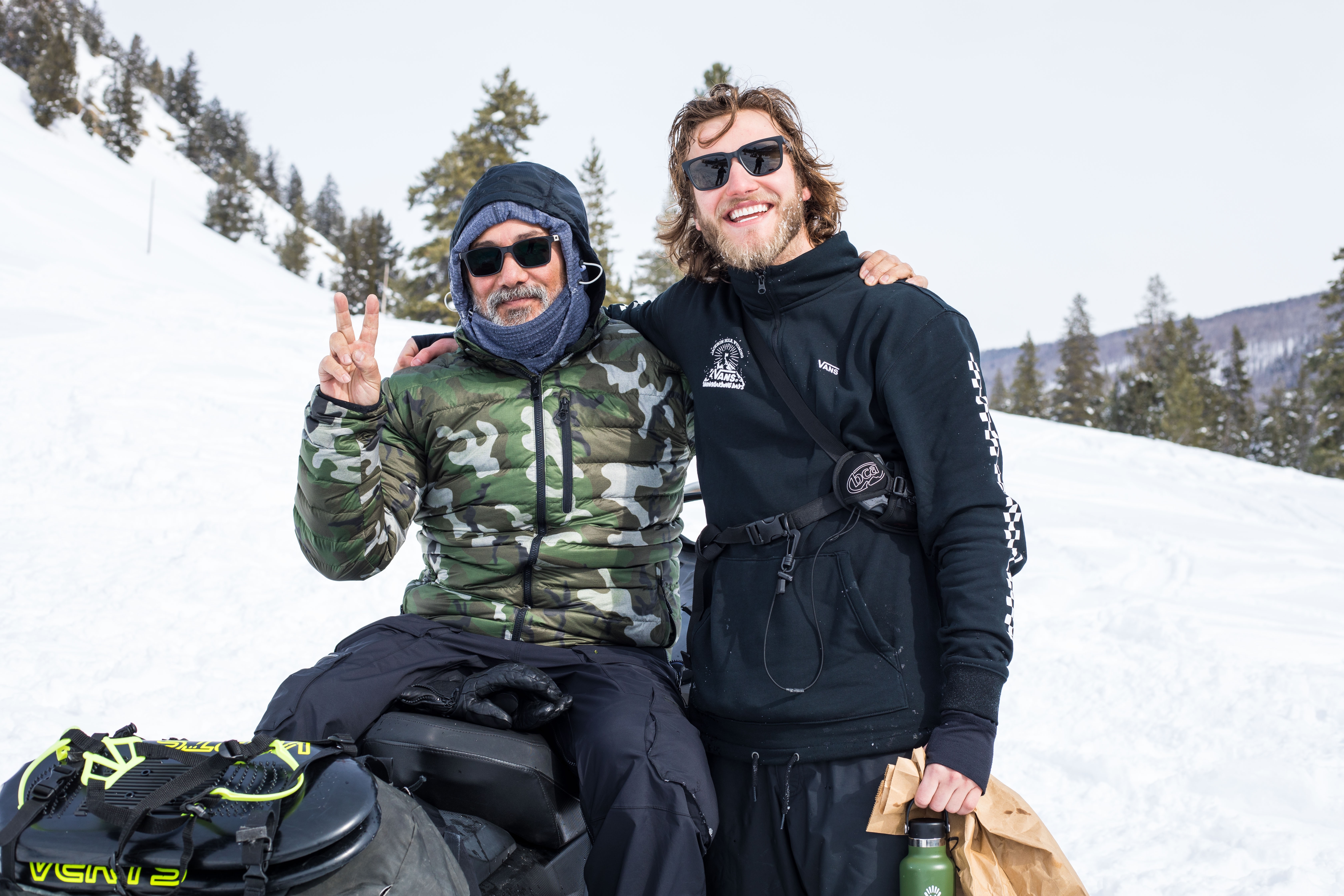 Matt Patti and Garrett Gibb are mad scientists
Global Category Manager for Snow Matt Patti stole the line presentation show with a detailed dive into the process he and his team work through in the production of the snow line. When he began describing the team's annual pilgrimage to Vietnam on a sort of "vision quest" for the new line, I couldn't help but think of Seinfeld's Jay Peterman navigating the jungles of Myanmar ("It was always be Burma to me" in Peterman's words) looking for catalog inspiration. But as any creative will attest, a physical separation from the norm is often required to free the mind from the general anxieties and trappings of life, particularly work life. Given the arduous production schedule this team keeps and the global travel plans they follow in making said production possible (including a number of factory check trips in Asia, the trip made perfect sense after all.)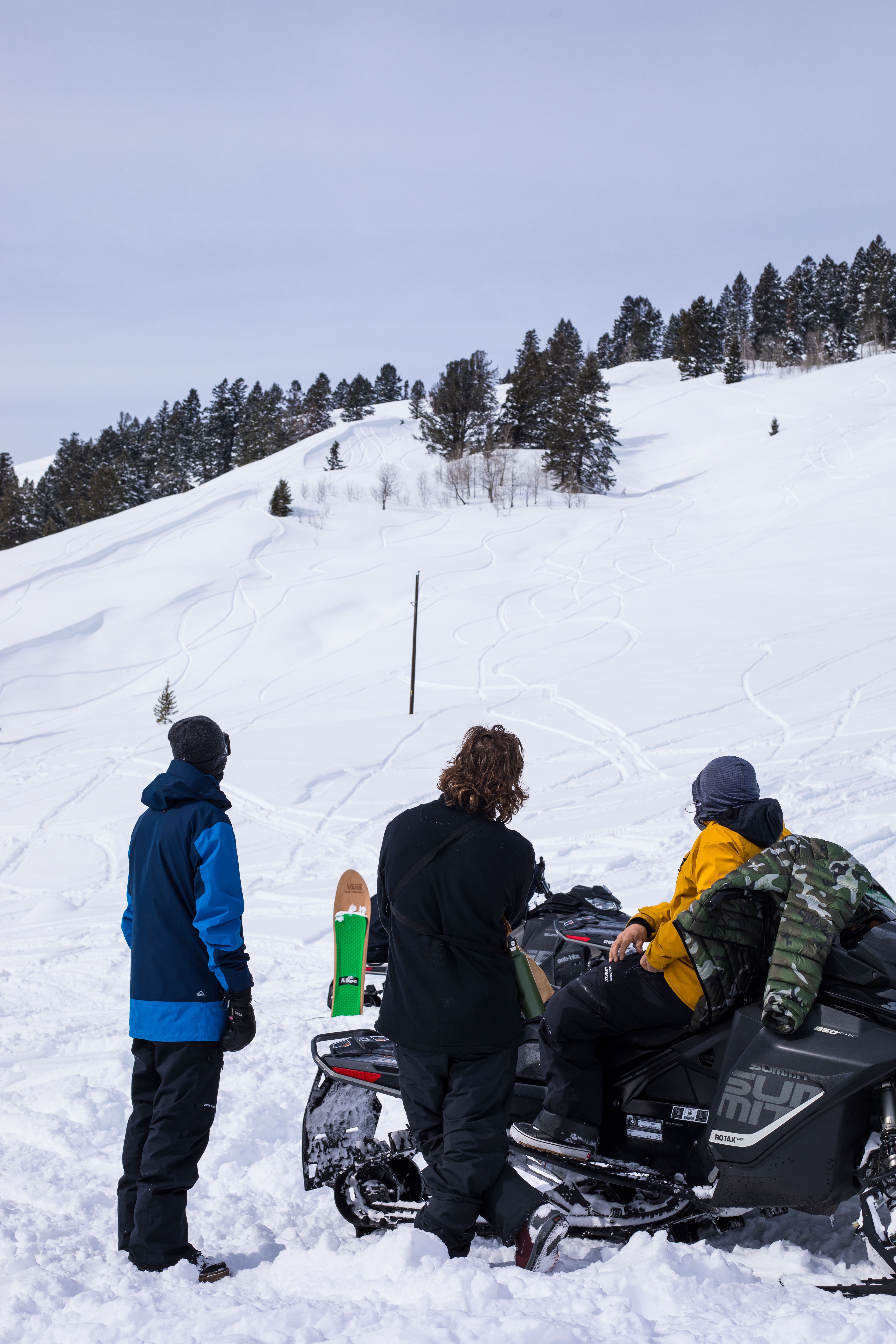 Moreover, I appreciated Matt's candor. He did not claim that their products were the always the best, or that they always get it right, or that all of their ideas are worth merit. He even discussed some outright failures. But in his openness he demonstrated the dedication and drive of his team. They might not always have the right answer, or their latest idea might not turn out to be the wonder they hoped it'd be, but you can be damn sure they are working their asses off to get there. I believed it.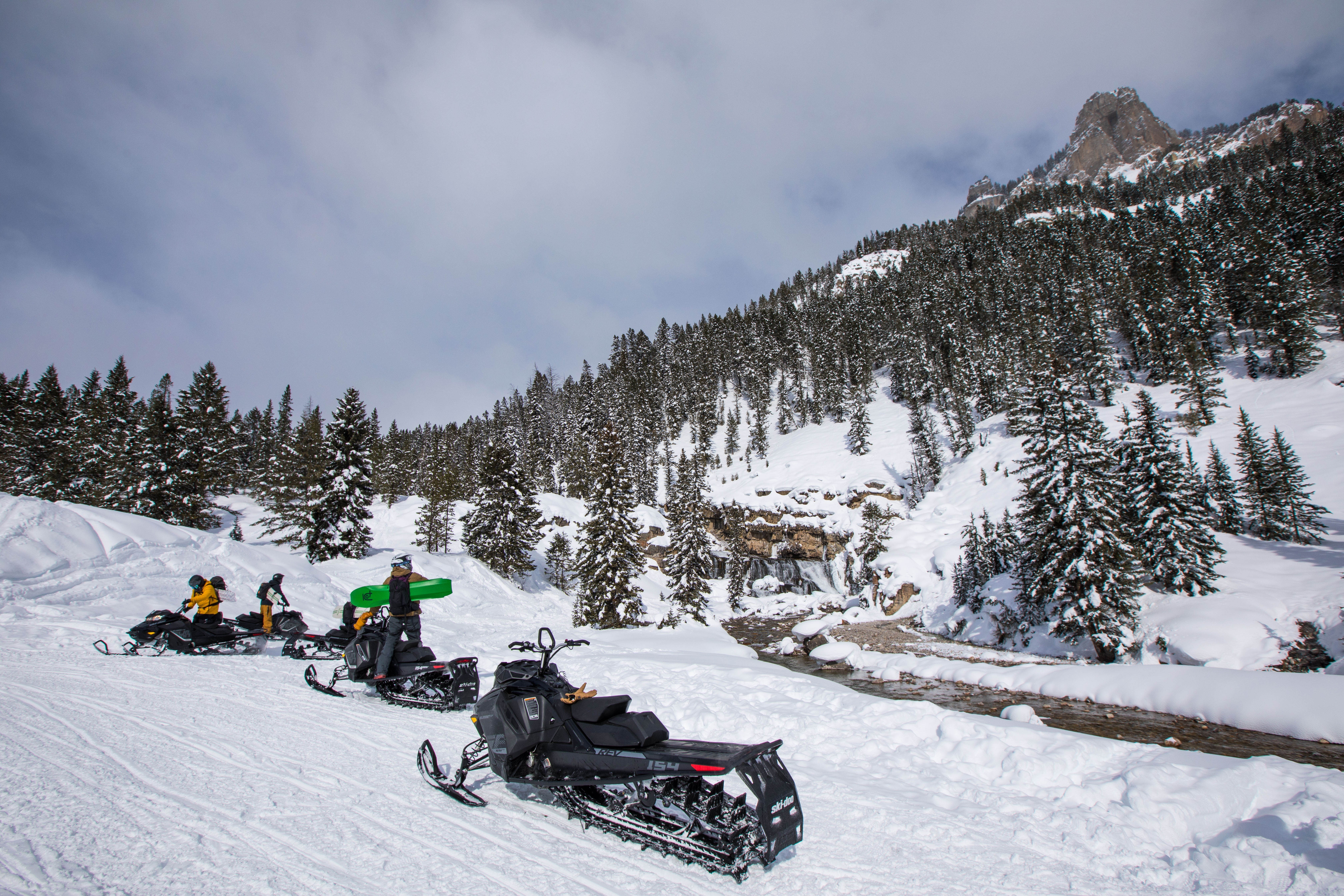 I heard numerous stories on the trip about Snowboard Boot Product Development head
Garrett Gibb constructing wild prototypes in his garage, or discovering previously unheard of polymer blends. By the accounts of his peers, this man is the Musk of snowboard boots. Also, he's giving Halldor a serious run for best 'stache in boarding. Looking forward to what's cooked up next. You should be as well.