Air + Style Festival Innsbruck-Tirol 2017
Press Release -
The mother of all in-city snowboard events is back with even more action, more snowboarding, more bands and more party. After a successful change of location from the Bergisel to the area of the Olympiaworld Innsbruck in the last winter season, the audience can look forward to an other novelty in this years contest: we will see for the first time also ladies competing at the Air + Style Innsbruck. In combination with 16 live acts on two stages, the event will once again write history.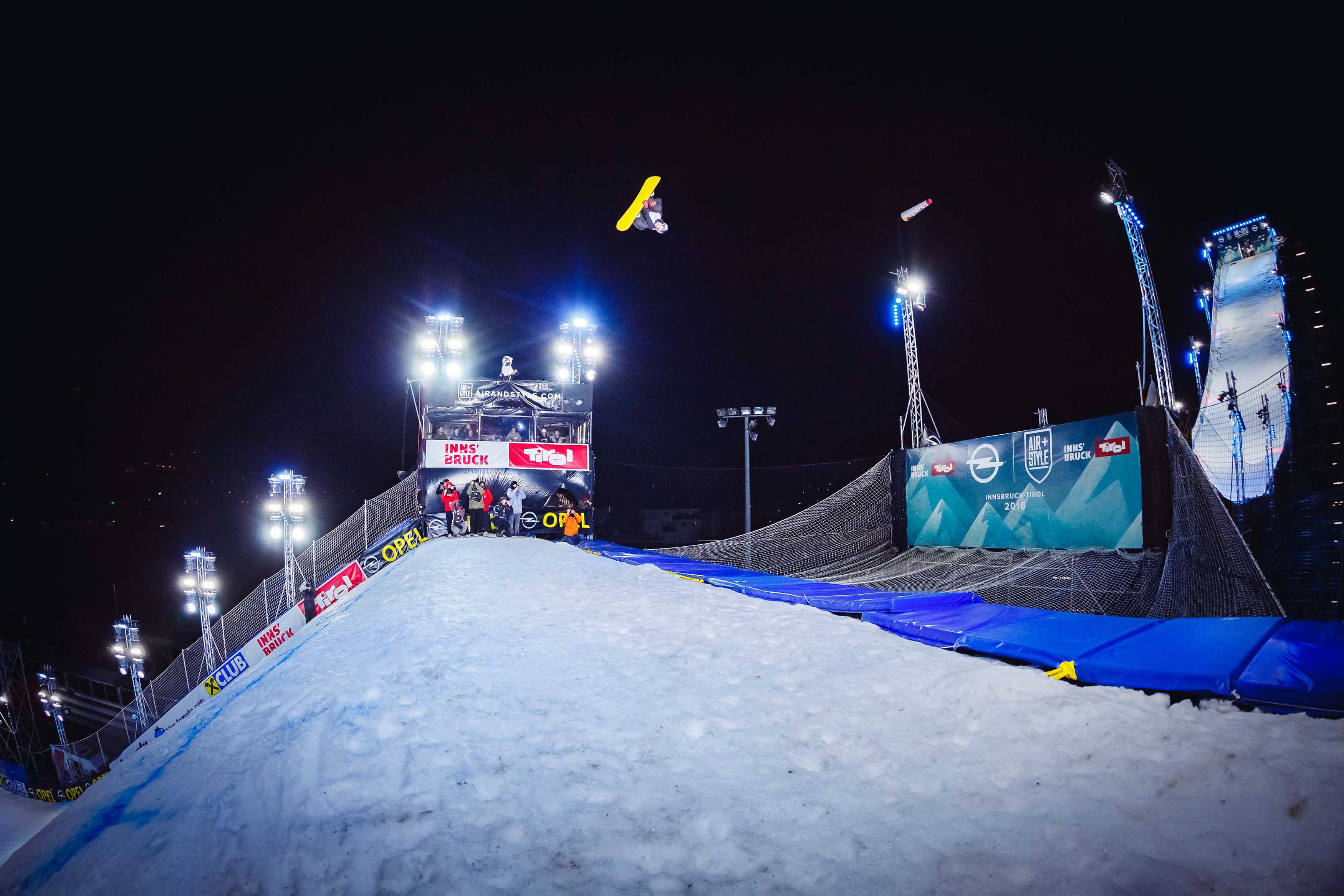 In the beginning of February, the 34th edition of Air + Style will take place in Innsbruck-Tirol. This time the world's most legendary snowboarding event will last even two days. With 30 men and 8 women the starter field is bigger than ever and for the first time in Air + Style history ladies will also hit the massive Big Air.
These are especially good news for all the Austrian Air + Style fans, since the Carinthian Anna Gasser is a hot candidate for the podium. The reigning vice-world champion was the first woman to land a cab double cork 900, a trick that thitherto was reserved for her male colleagues. Two Austrians will also get in on the men field: Clemens Millauer from Upper Austria and Philipp Kundratitz from Tyrol will be among others who will challange the previous year 's winner Sebastien Toutant (CAN), US Open champion Yuki Kadono (JPN) and X-Games winner Max Parrot (CAN). Due to the fact that everybody wants to be part of the Air + Style Innsbruck-Tirol, the preliminary starter list is filled with big names from the snowboard scene.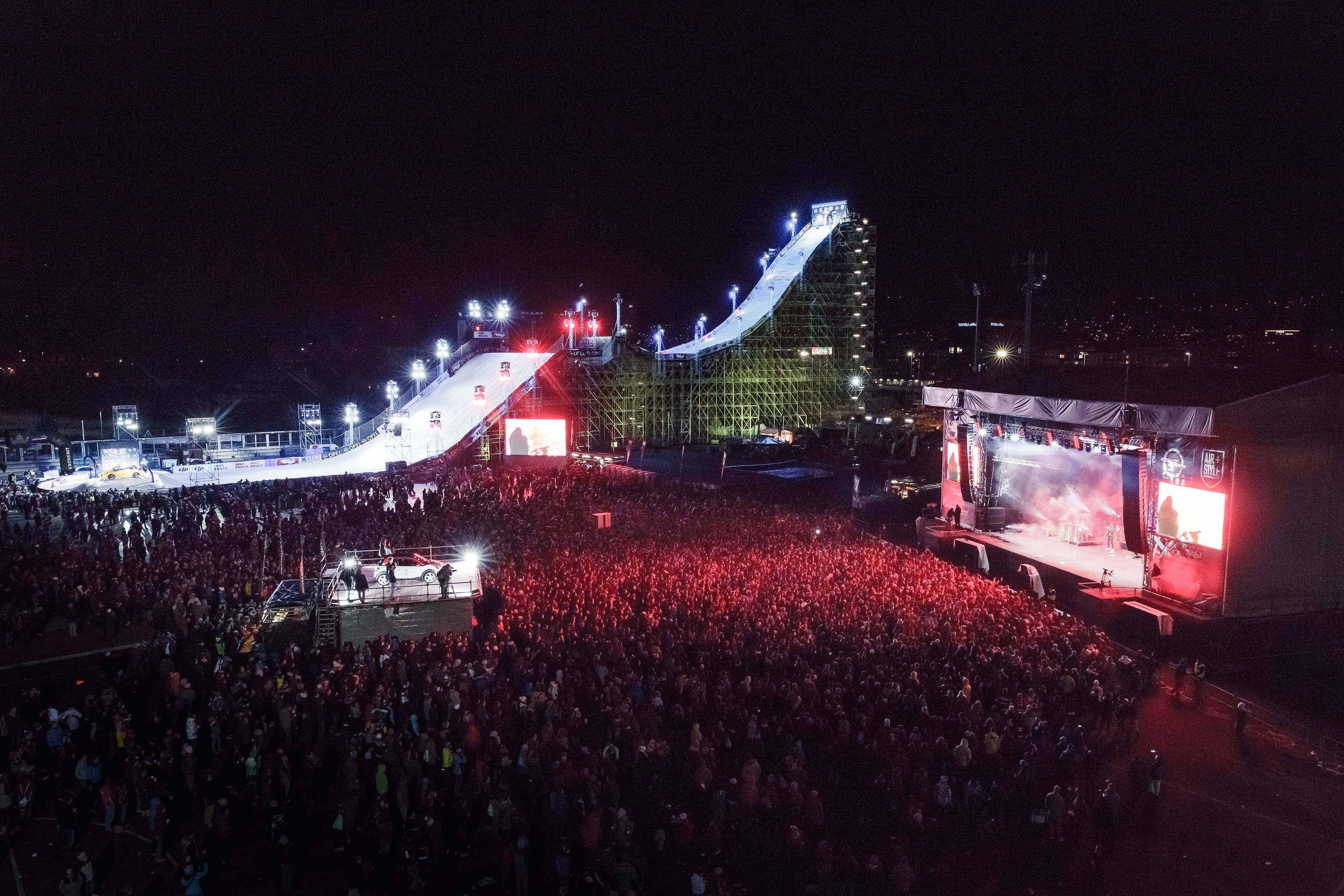 The Olympiaworld will be already on Friday on fire, when the headliner Bilderbuch and two more other acts will rock the KRONEHIT Main Stage. On Saturday Biffy Clyro, Fünf Sterne deluxe, The Naked & Famous, Lucky Chops and as the cherry on top "Beginner" who will be back on stage 13 years after their success album "Blast Action Heroes". At the party afterwards, five more live acts will move the crowd on the indoor stage.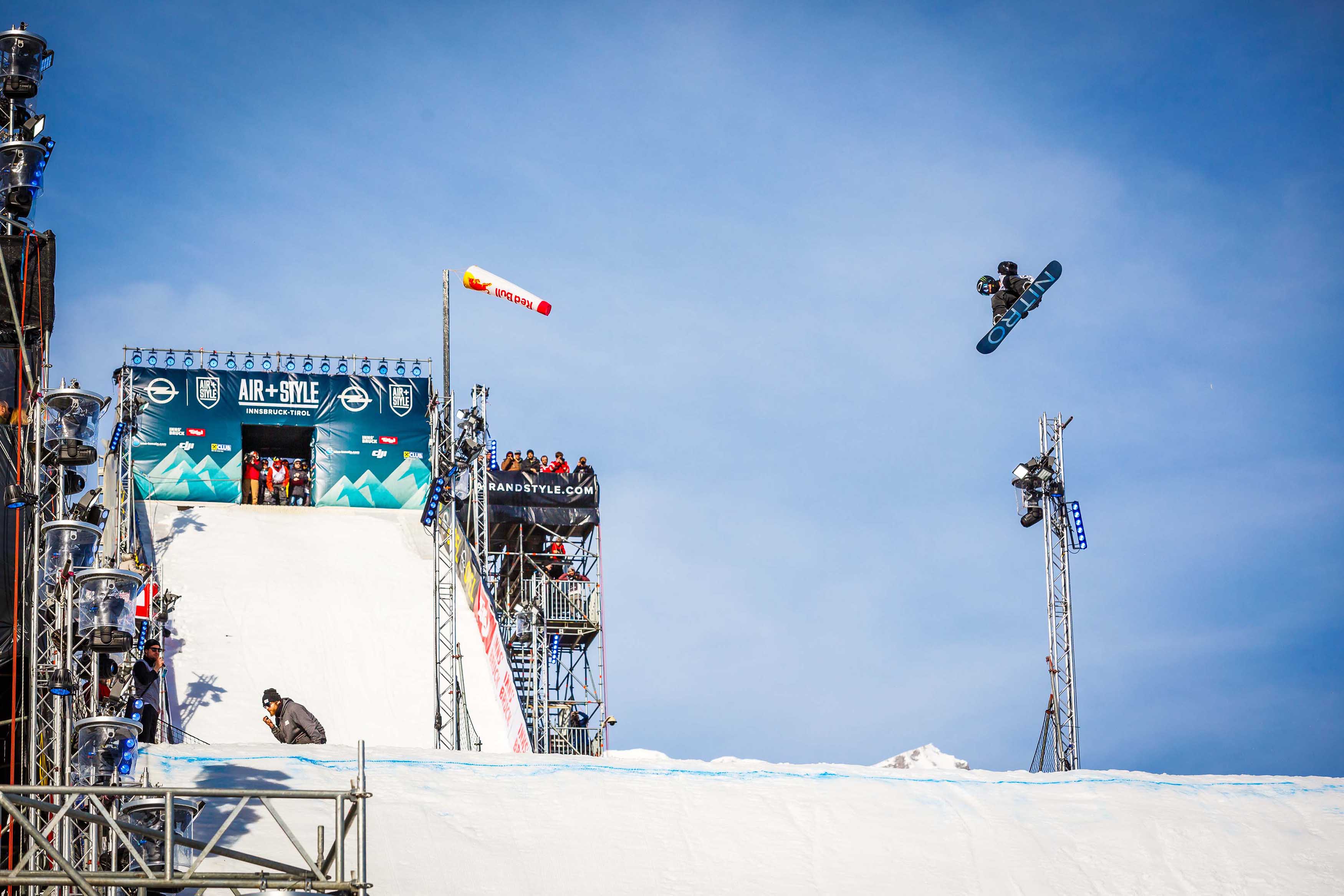 Since Monday the advance ticket sales is ongoign. Different packages for one or two days are available starting at € 69, - at www.airandstyle.com, in all oeticket pre-sales offices and all Raiffeisen banks throughout Austria.